From a rapper, to a TV star, to a movie sensation, Willard Carroll Smith Jr. aka Will Smith is one of the greatest actors the industry ever had. Starring in a number of blockbuster movies, Will Smith has successfully established himself as a pure artist. Wearing a polarized serious and comic look, he presents his character with an amazing star-power making the audience bow before him.
Having 'Where the day takes you' as debut, Will Smith has been nominated for four Golden Globe Awards, two Academy Awards, and has won four Grammy Awards, and was named "the most powerful actor in Hollywood" by Newsweek. With that said here is the list of top Will Smith movies selected from his vast filmography. You can watch some of these best Will Smith movies on Netflix, Hulu, or Amazon Prime.
12. Concussion (2015)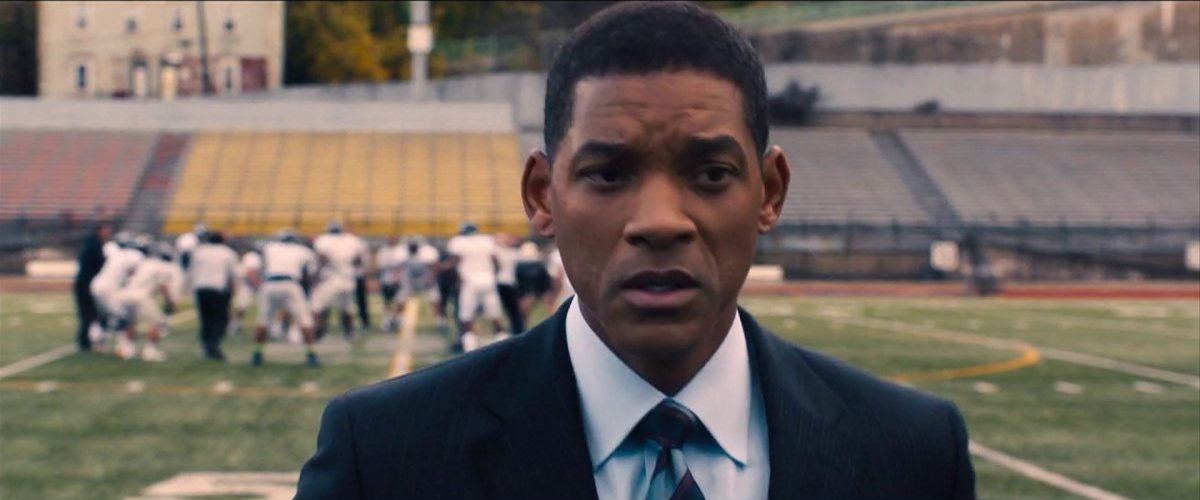 Based on a true story of a forensic pathologist Dr. Bennet Omalu, a Nigerian immigrant, who challenged the well-standing American football organization NFL, 'Concussion', talks about an important medical condition. Intensely performed, Will Smith carries a not-his-usual look in the movie. Playing with an expressive accent, having a handful of expression, filled with anger, tension and fighting for a noble cause, he portraits the character well. Though the movie got mixed review and isn't considered to be perfect, it surely deserves a watch.
Read More: Best Paul Giamatti Movies
11. I, Robot (2004)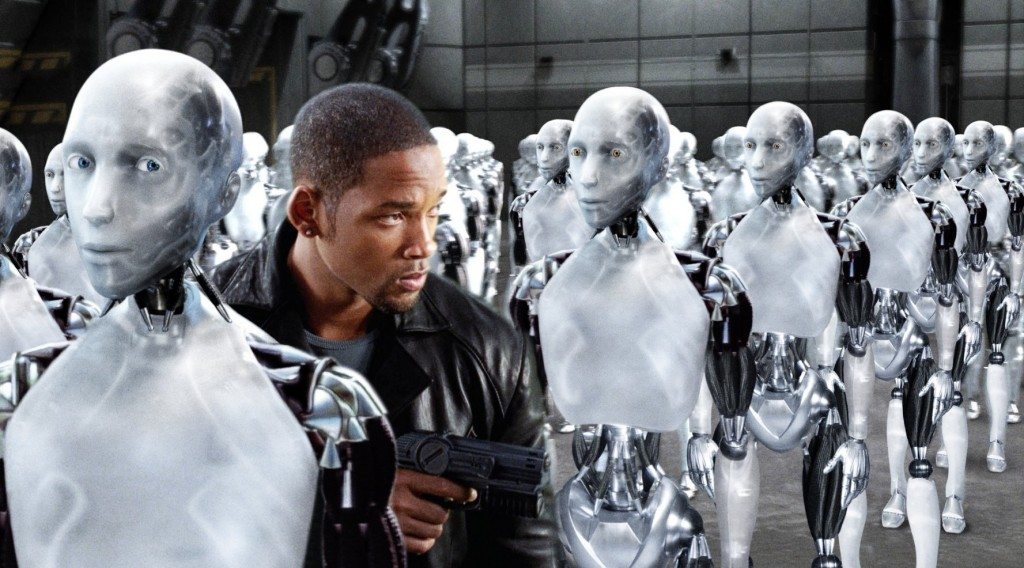 Okay, the year is 2035, and you have a fully functional A.I humanoid robot working for you. I have the same, in fact everyone owns it and everyone loves it but there's a detective, Del Spooner (Will Smith) who loathes them and now is assigned to investigate the death of a robotics professor, which he believes, to be a robot's doing. Inspired by Isaac Asimov's story of the same name and the three laws that prevents robots from harming human; this neo-noir sci-fi action film is worth your time.
Read More: Best Ansel Elgort Movies
10. Bad Boys (1995)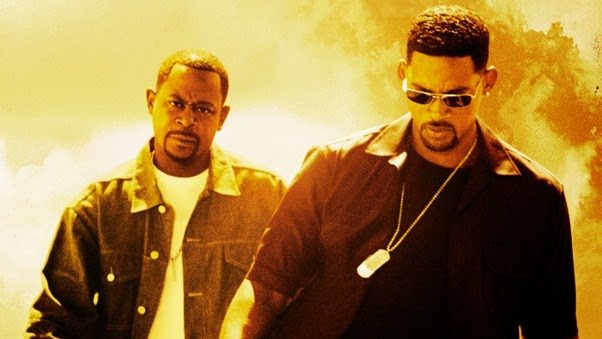 Cops, crash, crime, comedy, explosions and drugs are what the movie is about. Having Martin Lawrence as partner, Will Smith creates a perfect comic duo of a family man and a sexy bachelor. The movie gets its story when one hundred million worth of heroin is stolen from police custody and when the drugs get deadly; the murderers kidnap the only witness. Amazingly played by the duo the movie is a non-stop rush of comedy, action and explosion and is definitely entertaining.
Read More: Best Michelle Rodriguez Movies
9. Hitch (2005)
So basically "all you need is three dates" to make a women fall for you or so Hitch (Will Smith) guarantees. Befitting the role, Will Smith certainly satisfies us with his performance in the movie. Guiding the race of desperately hopeless men down the path of women love, Alex 'Hitch' Hitchens, the date-doctor is superb in his job but when he meets the gossip columnist Sara who is kind of resistance to his smooth moves things starts getting tricky. Without a second thought this romantic comedy is definitely a must watch.
Read More: Best Macaulay Culkin Movies
8. Six Degree of Separation (1993)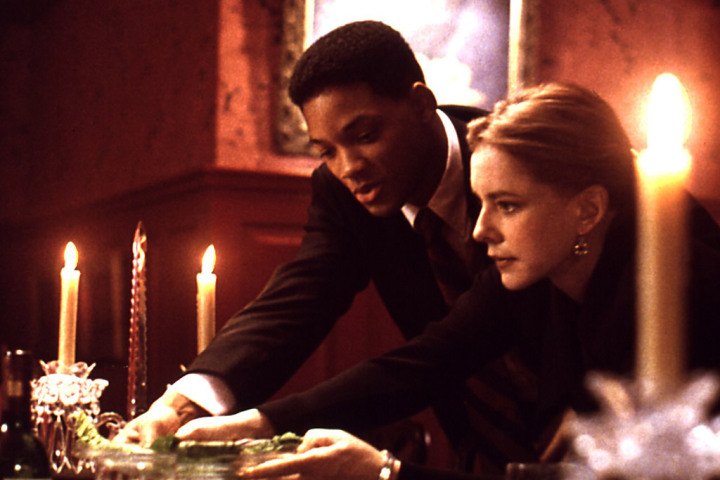 Adapted from the Pulitzer Prize-nominated John Guare play of the same name, 'Six Degree of Separation' is actually based on the real-life story of a man named David Hampton. The movie has the element of intriguing performance from Smith as the super sweet-talking stranger who can convince anyone that he is an important person who was rubbed and needs help, makes the movie interesting and comes as an easy choice for comedy drama watch list.
Read More: Best Barbra Streisand Movies
7. Enemy of the State (1998)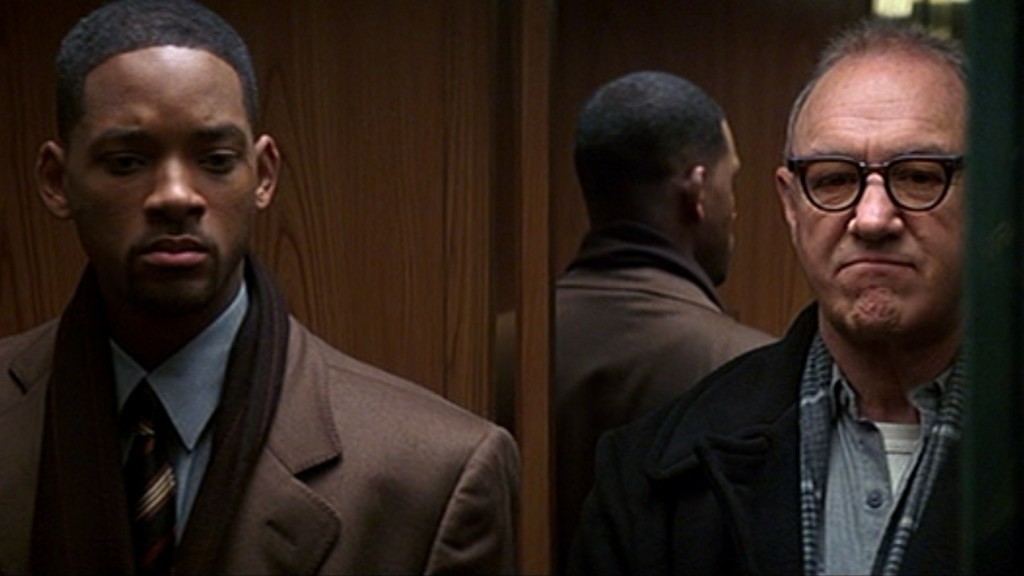 When the movie involves politicians then conspiracy comes along and when these two meet a simple man with the power to destroy them then the chase begun. Here the simple man, who is a successful lawyer, has a copy of a tape that proves the politically motivated murder of a congressman by opposition and now is being targeted by NSA to prevent the damage the man can cause. In the movie Will Smith not only justifies the character with his talent but also lets the audience take a peek at this kind of new attitude. Filled with conspiracy, this thriller grasps the attention of the audience to the level so, no wonder, it needs to be in your watch-list.
Read More: Robert Downey Jr Movies
6. Men in Black III (2012)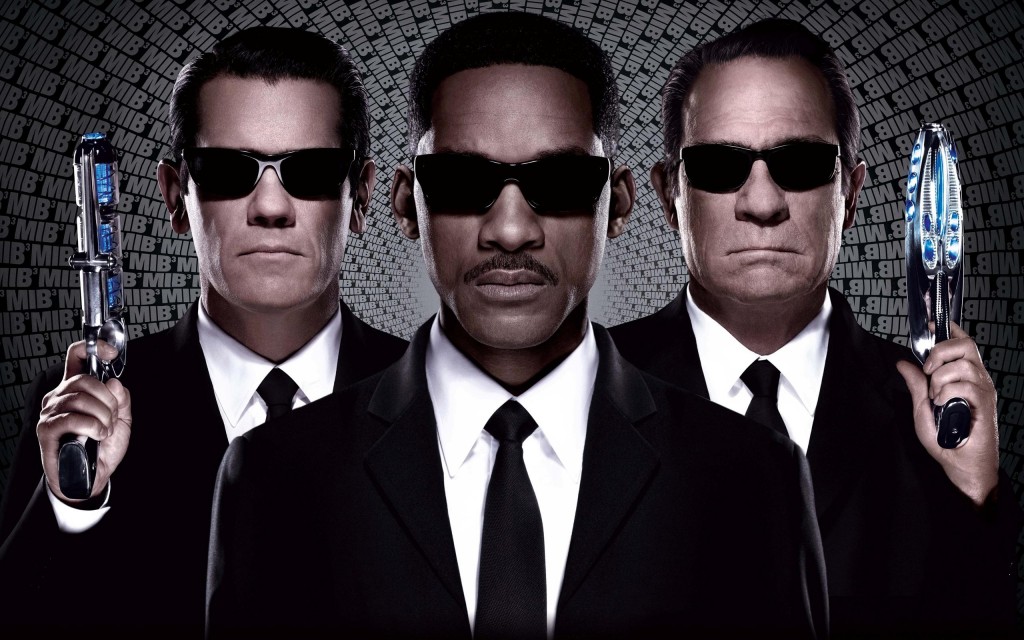 "Today" is the result of "Yesterday" and on the surface, this concept is what 'MiB III' is all about. Digging deep, it's a movie filled with indubitable funny characters, interesting storyline and shows a new and touching relation between the 'MiB' partners Agent J and K. The movie is the result of mixing "time-traveling" in the alien filled sci-fi buddy cop movie. No wonder, one of the reasons the movie is awesome is because of the chemistry between the younger version of Agent K (Tommy Lee Jones) and the normal Agent J (Will Smith), who are now of almost same age. Without a doubt the movie is entertaining and earns a watch.
Read More: Best Tommy Lee Jones Movies
5. Independence Day (1996)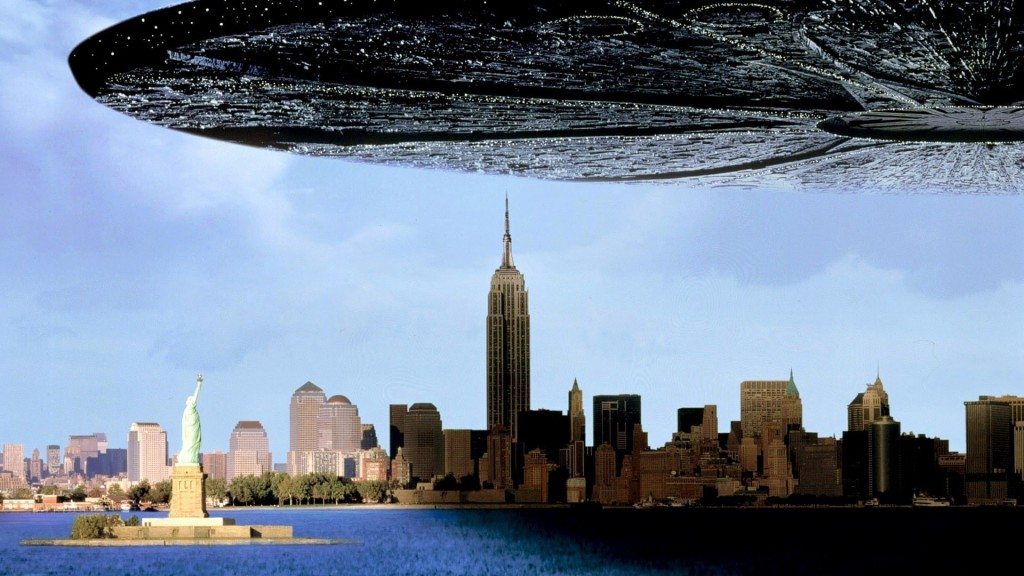 Yet another alien movie in the list but here they aren't friendly at all. This alien invasion movie is what brings the true "Will Smith" out. Featuring characters from wide variety of groups and occupation this movie isn't something that we call perfect in common sense. It defies laws and logic but surely utilizes the element of curiosity of the viewer. Giving a root to the theory that Area 51 really has a secret operational extra-terrestrial research foundation this movie brings light to the possible alien invasion that every man on Earth wonder about and shows how a man counters the situation saving the world from the possible end. As usual, starring as bad-ass military man Will Smith surely does just to the movie, engaging any viewer till the end.
Read More: Best Felicity Jones Movies
4. I Am Legend (2007)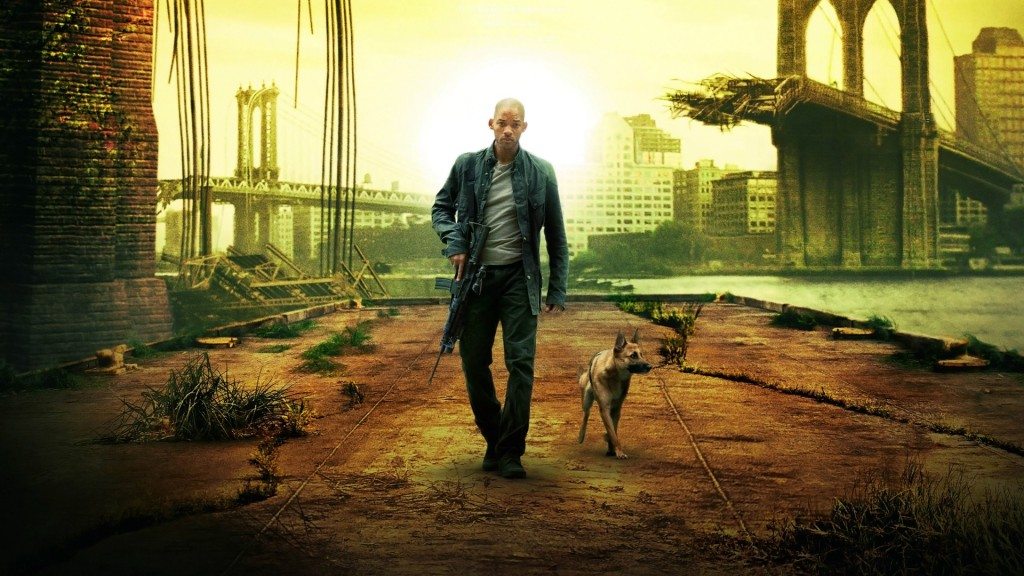 When a genetically engineered virus, original created to cure cancer, goes seriously wrong this is what happens. Seemingly the sole survival of the apocalypse an US Army virologist, Robert Neville (Will Smith) now lives a life of solitude fearing every step and tries to find a cure to the disease which he is immune to. The movie also shows a completely different idea on the concept of love and emotion giving us an insight on the evolution of mankind and asking a serious question, will human stop evolving? Set on a post-apocalyptic Manhattan city with weeds and grass all over the place and wild animals roaming around the eerie land the movie is nothing like any other zombie movie. Based on the novel of the same name, this horror movie will leave you thinking for at least a while.
Read More: Best Sandra Bullock Movies
3. Ali (2001)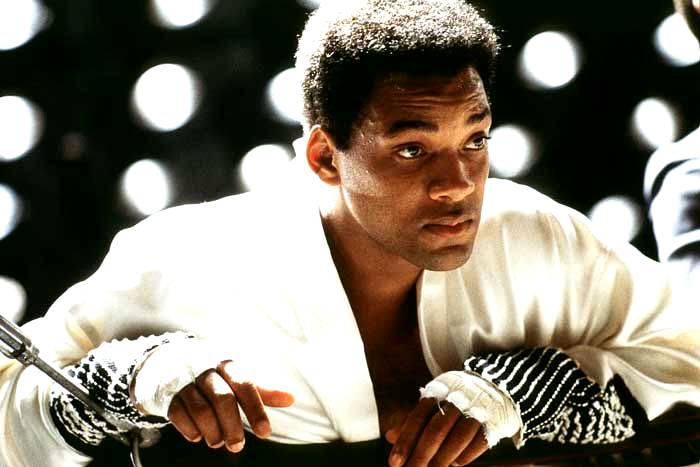 When a movie is made on a legend's life with a legend leading the role, it never disappoints. This biographical drama focusing on the 10 years in the life of late boxer Muhammad Ali is a movie that lets us into the life of a legend. Perfectly performed by Will Smith this biopic shows us the events in Ali's life that defines him. The movie shows his journey from Cassius Clay to Muhammad Ali. Considered to have one of the finest sound track this movie provides Will Smith with one of the best roles he could star as and have him receive an Academy Award nomination for the Best Actor so it definitely has its place on the list.
Read More: Best Catherine Zeta Jones Movies
2. The Pursuit of Happyness (2006)
The classic plot of "rags to riches" is not something new but this film is special. Heartwarming, wonderfully conceived and gracefully emotional, this movie shows us a scenario of life full of struggle. Holding his child's arm in one hand and luggage in other, this movie paints the life of a homeless single father who walks the journey of life to find "happyness". "Why can't I be happy?" he asks. Based on the life of an entrepreneur, Chris Gardner this amazing biopic brings the serious unhappy look on Smith. Having his actual son as a co-actor, Will Smith does a great job on the movie. Because of the simple yet sublime story, the movie marks its name not only in this list but also on many others.
Read More: Best Eddie Redmayne Movies
1. Men in Black (1997)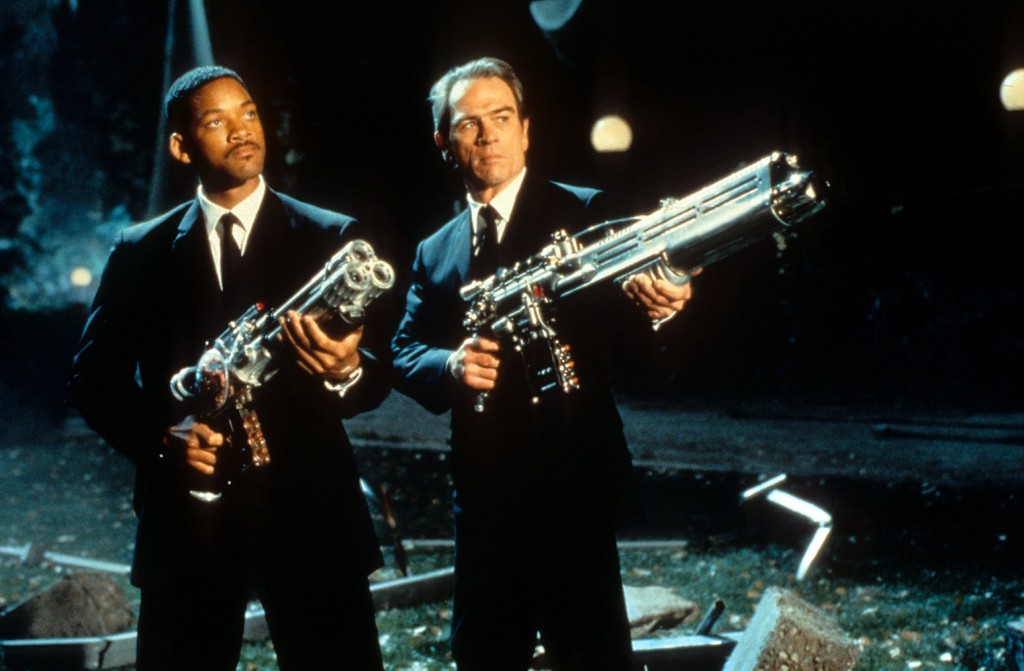 Never realized there were approximately 1500 aliens on Earth at a time? So didn't I. It's probably because every time we see one the 'Men in Black' just erases our memory. This is what an average teen of this century believes in when someone talks about alien. Probably one of the most influential alien movies ever made, 'MiB' is something that became the most ideal role for Will Smith. This sci-fi action comedy is what we call a genre defining movie. Being recruited as a secret agent fighting galactic crime is almost every man's dream and the movies let us live that fantasy. Agent J (Tommy Lee Jones) the finest, yet grumpy senior and Agent K (Will Smith) the rookie with a sense of humor, when team up, forms one of the finest duo a man has ever seen. Undoubtedly this film is one the most entertaining movie ever made and tops the list.
Read More: Cameron Diaz Movies