Stupendous acting skills and delicate charm are some of the few traits to express the Ironman, "Robert Downey Jr.". Debuting at the age of 5, in his father's film 'Pound', Downey Jr got an early exposure to the world of cinemas and glamour alike. Critical and commercial success at a young age wasn't something surprising for Robert Downey Jr as he received his first Academy Award nomination for playing the title role in the movie 'Chaplin'. Constant tryst with substance abuse at a very young age numbed the major part of his illustrious career due to frequent admittance into treatment programs and sometimes at State prison for drug charges.
Bearing the brunt of losing some of the best years of his life due to his excessive obsession towards drugs, Robert Downey Jr came back sober and went on to become the highest paid Hollywood actor in three subsequent years from 2012 to 2015 as per the Forbes magazine. With a life as unbelievable and glamorous as a classic Hollywood drama, Robert Downey Jr continues to win over movie lover around the world with his energetic persona and convincing acting performances. With that said, here is the list of top Robert Downey Jr. movies selected from his vast filmography. You can watch some of these best Robert Downey jr. movies on Netflix, Hulu, or Amazon Prime.
13. Due Date (2010)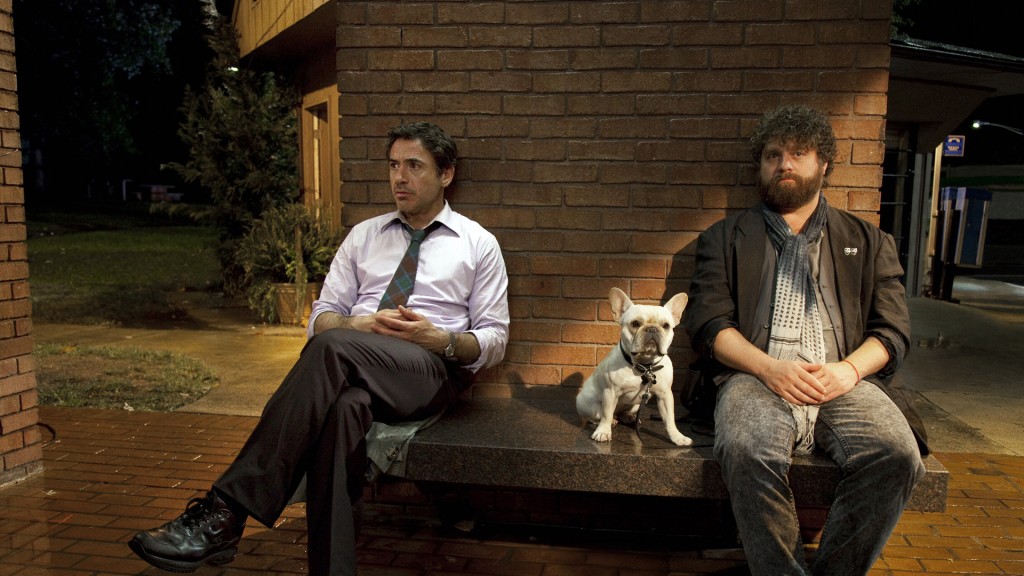 Robert Downey Jr plays an architect who misses a critical flight to join his wife as she gives birth to their child due to a causal conversation with an aspiring actor. Hangover fame Zach Galifiankis plays the role of an aspiring actor and sets fire to a serious of adventures which lands Peter (played by Robert Downey Jr) in bizarre situations. As the duo sets on a road trip to Los Angeles, Ethan draws enough flake from Peter and results in Peter abandoning him and driving off on his own. There is a war of conscience inside Peter as Ethan's father's ashes remain with him. The proficiency with which both actors pull off their respective characters make 'Due Date' a one time watchable.
Read More: Best Anushka Shetty Movies
12. U.S. Marshals (1998)
Manhunt is a serious affair for a military outfit, the wisdom and vision of criminals are often unmatched by those on the right side of the law. A fugitive named Mark Roberts wanted for double homicide escapes as an aftermath of a murder attempt inside a prisoner transport aircraft. Robert Downey Jr portrays special agent John Royce who is assigned to accompany U.S. Marshal Samuel Gerard and his team to hunt Mark. The expertise that went behind writing a manhunt story without falling into the conventional traps makes this movie unique.
Read More: Best Rishi Kapoor Movies
11. Kiss Kiss Bang Bang (2005)
It takes an enormous amount of courage to coat a murder story with comedy, this is exactly what director Shane Black ventured out to accomplish in 'Kiss Kiss Bang Bang'. Robert Downey Jr plays Harry, an ordinary man mistaken for a method actor by the producers of a movie. Harry is assisted by a real life private investigator to give him an on the job experience. The unexpected turn of events this odd duo undergoes forms the rest of the plot. Popular actor Val Kilmer plays the role of the private investigator and carefully lightens up the screen with his clever comedy.
Read More: Best Josh Brolin Movies
10. The Soloist (2009)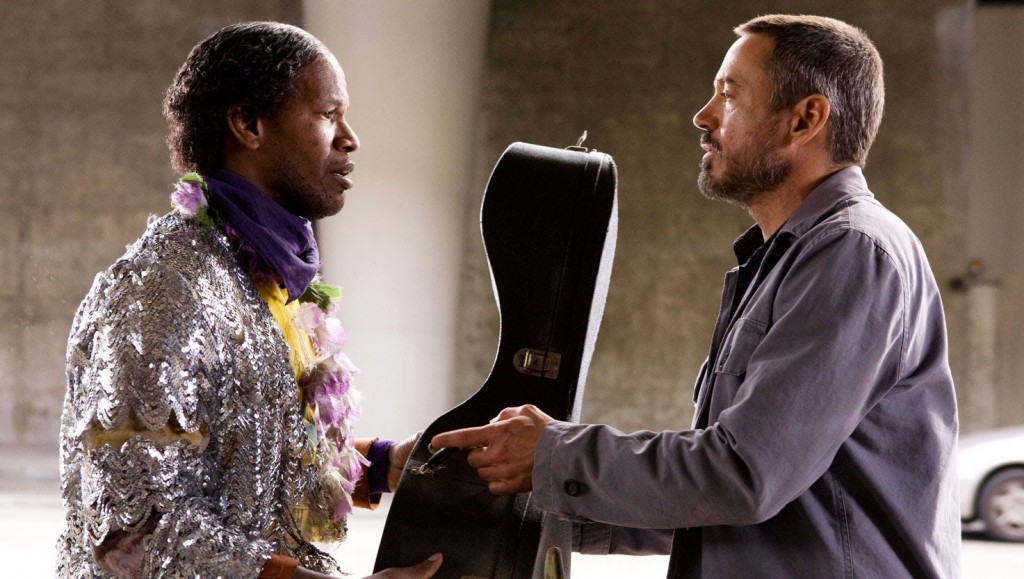 This movie tells the real story of Nathaniel Ayers, a prodigal cello player, who developed schizophrenia and eventually became homeless. Robert Downey Jr plays Lopez, a journalist working for Los Angeles Times. A bike accident lands Lopez in a hospital, he closely listens to a distant sound of Cello, played beautifully by Ayers. This accidental meeting sprouts the seeds of investigation and Lopez starts writing about Ayers. Jamie Foxx plays Ayers, his fluency with instruments leaves the audience bewildered. A staunch sense of humanity flounder across Lopez as he tries to help Ayers the best way he can. Soothing cello music filled background score makes "The Soloist" a musical treat.
Read More: Best Jamie Foxx Movies
9. Captain America: Civil War (2016)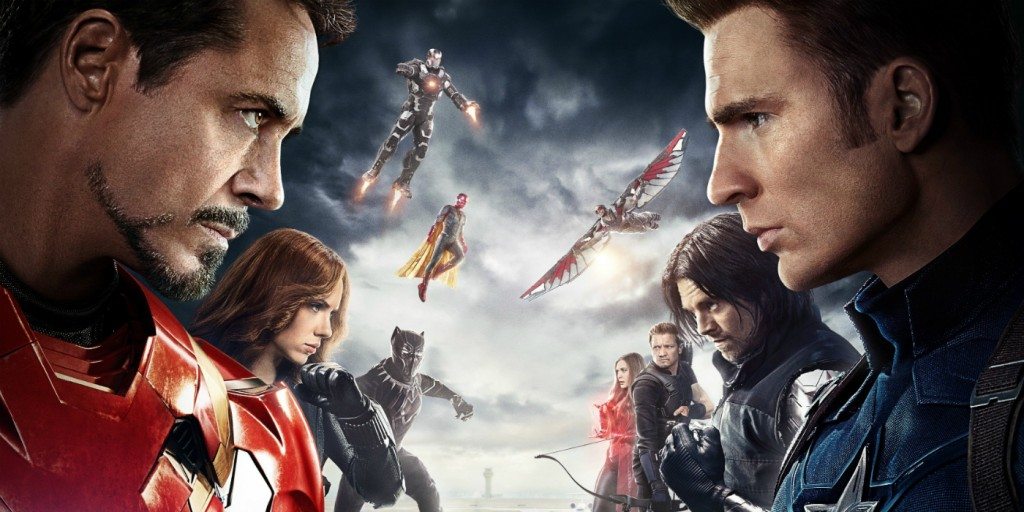 When Marvel decided to put two superheroes against each other, they made sure that it is done the right way. A conflict over International oversight of The Avengers breaks the team into two, one headed by Steve Rogers and another by Tony Stark. The creators devise a complex plot to make another visual delight and employ gripping storytelling techniques to hold the excitement of viewer. 'Captain America: Civil War's' magic cannot be expressed in words: brilliant direction and an ensemble cast make it one of the best superhero movies.
Read More: Best Trisha Krishnan Movies
8. Tropic Thunder (2008)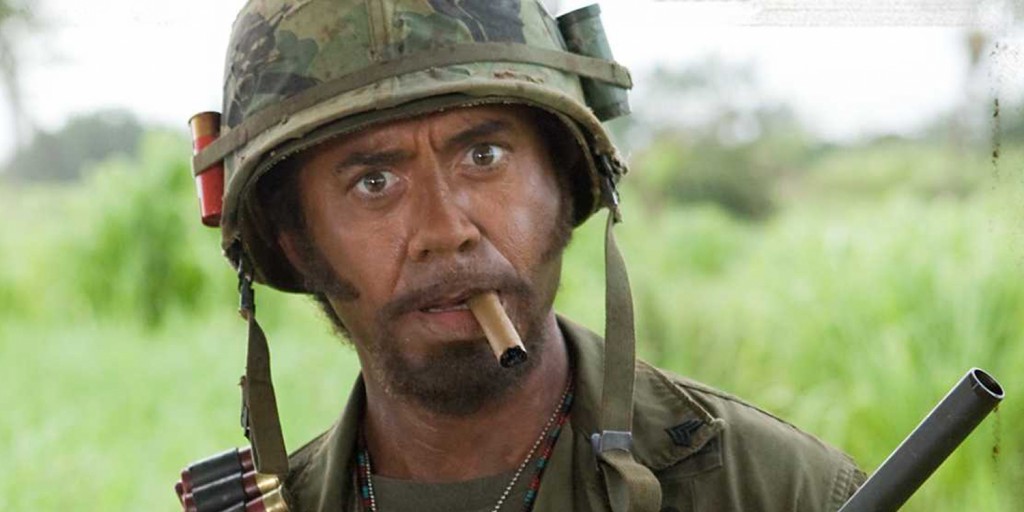 The art of comedy is thoroughly understood by Ben Stiller in his directorial venture 'Tropic Thunder'. Robert Downey Jr along with Ben Stiller and Jack Black is part of an acting crew filming a fictional Vietnam War movie. They are left behind in the middle of a jungle by their disturbed director. The trio hasn't even put down their makeup and attire, they rely on their acting skills to surmount the gruelling hurdles the forest has to offer. Ben Stiller has taken an unusual plot for an action comedy and received positive responses from critics. Robert Downey received an Academy Award nomination for his performance.
Read More: Best Movies of Tom Cruise
7. Less than Zero (1987)
This is a heart touching drama which exposes the wrecked and unstable life of the rich young men. Robert Downey Jr plays Julian Wells, a drug addict disowned by his parents for stealing money and constantly tormented by his dealer, to whom he owns a debt of $50,000. Julian's friend Clay Easton (played by Andrew Mcarthy) comes home after college to find his broken best friend and decides to bring him back to life. A series of unfortunate events forbids Julian from achieving sobriety. This movie shows the barbaric effect drug abuse can cause on personal life and relationships.
Read More: Best Sigourney Weaver Movies
6. The Judge (2014)
'The Judge' starts off at a predictable pace and escalates into a crime drama when Hank Palmer (played by Robert Downey Jr) reaches his hometown for his mother's funeral. Hank shares an estranged relationship with his father Joseph Palmer (played by Robert Duvall), a judge who becomes a major suspect for a hit and run case. Hank Palmer symbolises the corporate aspirations and goes through a phase of introspection as he revisits his family and friends. 'The Judge' explicitly portrays the tensions in family relationships and Joseph Palmer's inability to cope with the loss of his wife. This movie has got a remarkable script which carefully embeds all elements to explore various facets of family relationships.
Read More: Best Robert Duvall Movies
5. The Avengers (2012)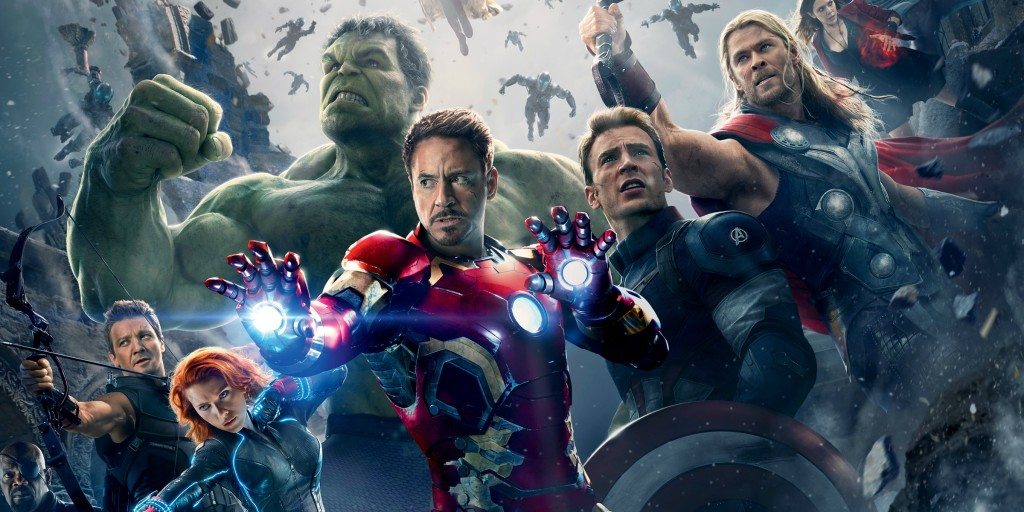 An undeniably epic superhero movie which launched the cinematic installment of the powerful conglomeration 'The Avengers'. Marvel roped in a stellar cast to reprise their respective roles with other ventures of the production heroes. A tightly packed mix of an enormous amount of action and adequate comedy visualised with masterclass graphics made 'The Avengers' an unforgettable cinematic experience. Several superheroes decide to work together to save the world. The beauty of this movie exists in the conflict of interests that arise between the superheroes and how their human traits pop up at different circumstances.
Read More: Best Juliette Binoche Movies
4. Sherlock Holmes: A Game of Shadows (2011)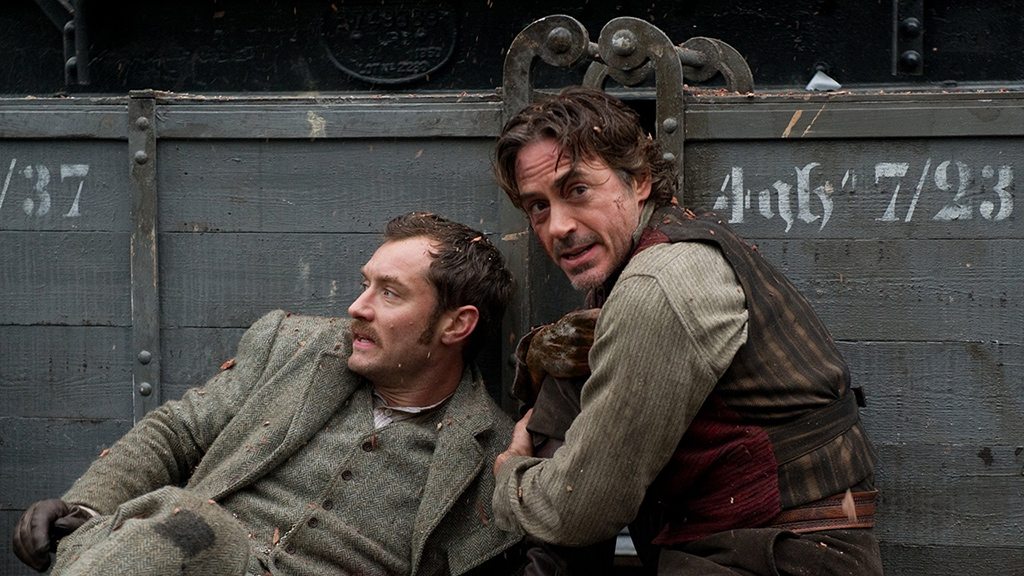 The tobacco-loving eccentric detective has been given a visual resurrection by many actors over the history of Cinema but the sheer volume of authenticity in bringing life to Sherlock Holmes has been a cakewalk for Robert Downey Jr. The first movie in the series was released in 2009. This movie intoxicates the viewer with its intertwined plot without losing the entertainment element. Dr.Watson and Mr.Holmes follow a series of murders and terrorist attacks which seemed to sprout a seed of suspicion in Professor Moriarty. Stunning visuals and outstanding acting performances of the cast received worldwide acclaim from both critics and box office alike.
Read More: Best Ayushmann Khurrana Movies
3. Zodiac (2007)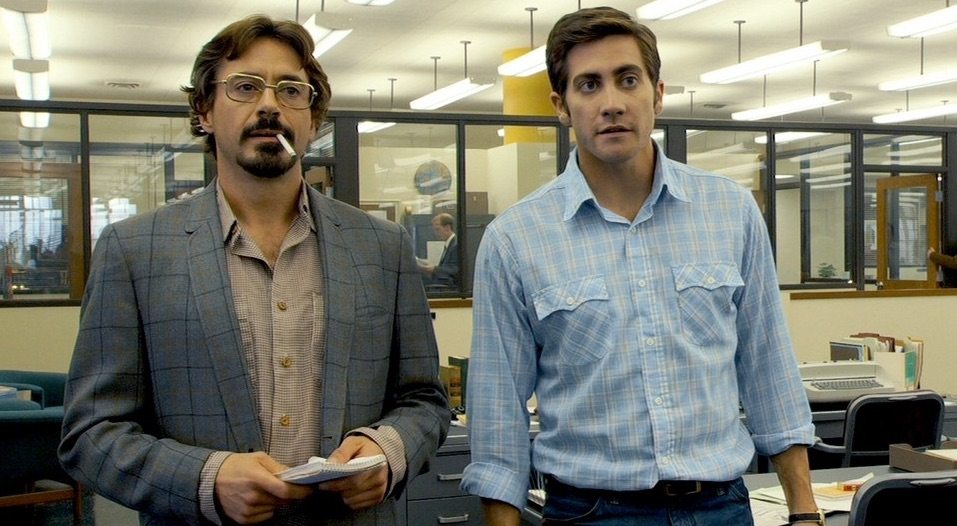 This was the time Robert Downey Jr. was reinventing himself. He still had started doing 'Iron Man' but was delving in some really great project. One would imagine that doing a film with an industry stalwart like David Fincher would have done a world of good to Downey Jr.'s career. And even though 'Zodiac' didn't work at the box-office, those who understand cinema knew what a great film it was. It still is. Downey Jr. played the part of Paul Avery, a journalist at the San Francisco Chronicle investigating Zodiac killings, with perfection, maturity and the right amount of subtlety. It is easily among his best works.
Read More: Best Jake Gyllenhaal Movies
2. Chaplin (1992)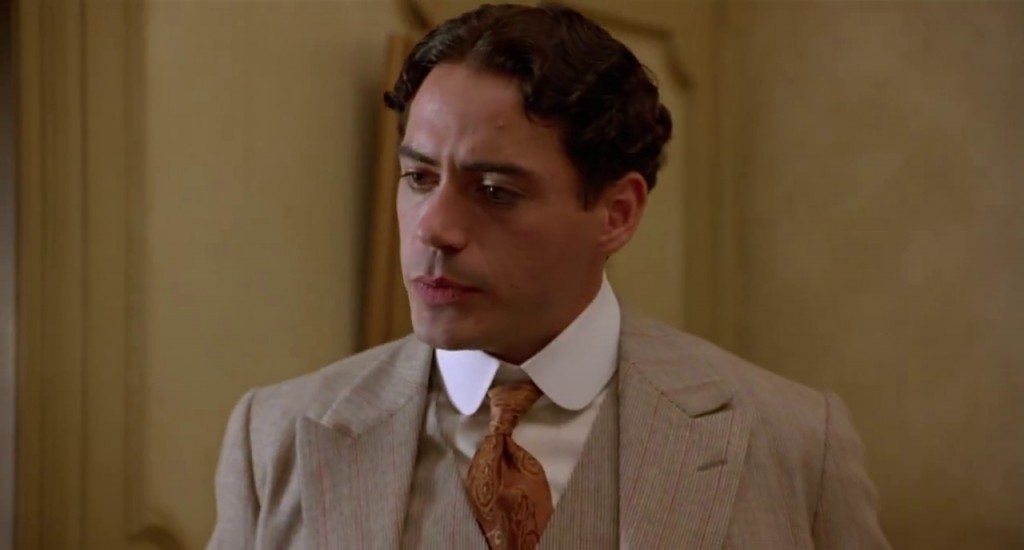 Robert Downey Jr reprised the role of the legendary actor Charlie Chaplin in this biographical flick. This film is based on My Autobiography by Chaplin. Charlie Chaplin had a tumultuous and eventful life which could pose a serious competition to some of the best drama scripts ever written. The movie involves long flashbacks and reminiscence of an adult Charlie as if he is talking to the editor of his Autobiography. The movie failed to circumvent the vast life of Mr.Chaplin but goes down in history as one of the most enchanting performances of the actor. Robert Downey Jr received his first Academy Award nomination for this movie and lost it to none other than Al Pacino for 'Scent of a Woman'.
Read More: Best Ileana Dcruz Movies
1. Iron Man (2008)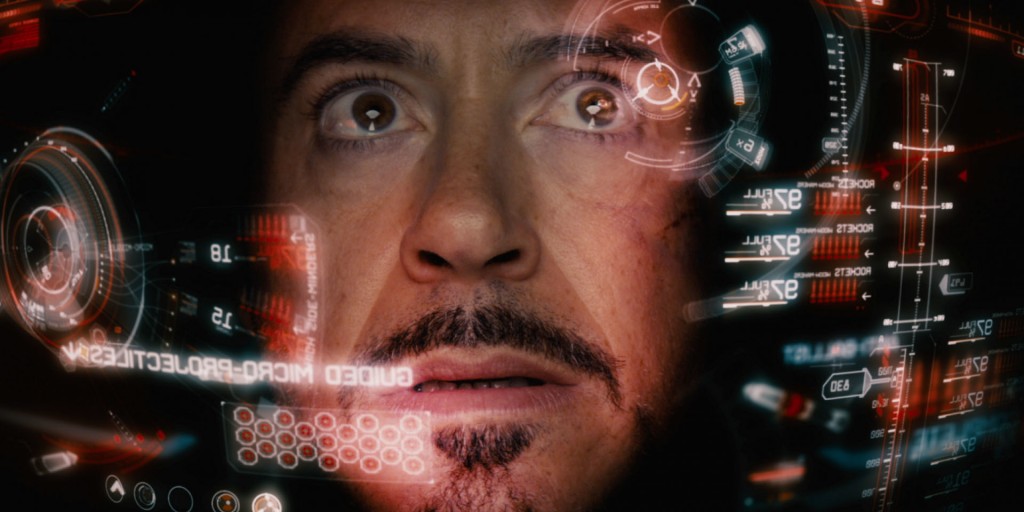 Robert Downey Jr achieved global claim by becoming Marvel's science nerd billionaire. One of his iconic characters which he pulls off with an impeccable style. It won't be wrong to state that he reinvented himself and re-energized his career with this film so much so that by the time 'The Avengers' released in 2012, he had become the highest earning actor in the world. Inherited wealth, cool superpowers and genuine charms made the "Iron Man" one of the most beloved superheroes. The undeniable charm of Robert Downey Jr. himself makes 'Iron Man' a wholesome entertainer from start to finish.
Read More: Best Suspense Movies of All Time