Acting powerhouse, a sensational heartthrob, producer, director, "Father of a famous son, son of a famous father", and the co-owner of R.K. Films and the R. K. Studio, Rishi Kapoor needs no introduction. With a currently active film career spanning more than six decades (his first cameo role being in 'Shree 420' as a child artist, followed by a mainstream debut in 'Mera Naam Joker' as an adolescent Raju), and with a legacy that pioneered the Indian cinema (his grandfather was Prithviraj Kapoor who acted in 'Alam Ara (1931)'), Rishi Kapoor is comparable with a living legend who has seasoned over the years and still counting.
Not only was he the only chocolate boy in the entire Bollywood during the peak of his career during the late '70s and mid-'80s, he has had the distinction of being honoured for his work even by the Russian Government, along with several critics awards, accolades, and recognition. Although his solo movies couldn't do very well at the box office initially, owing to various reasons, many of his projects with an ensemble cast were smash-hits and some of them went on to become the highest grossing movies of the decade. After the 2000s, we've witnessed the rise and rise of the sexagenarian, with his performance in many supporting roles garnering rave reviews and amassing him with a lot of praises. As difficult as it may seem, we've seen him portray character-roles across various genres and sub-genres like comedy, action, drama, romance, and suspense, and even negative roles with an inexplicable ease.
With this list, we bring to you the best movies of Rishi Kapoor, and some of these roles have been etched eternally in our memories and have successfully earned him a tremendous amount of respect as an actor and a human being. Please note that this is not an exhaustive list, as it is impossible to list down all the roles he's played in more than 140 movies so far, yet, we've tried to bring to you the creme of his performances which couldn't have been enacted by anyone else on the planet. Here goes,
15. Nagina (1986)
Yesteryear's blockbuster 'Nagina' was held in high regards because of two reasons – one, the female lead (that was Sridevi) being the primary reason for the movie's success and two, the songs which still take us down the memory lane. Rishi Kapoor plays Rajiv, an affluent young man who lives in his ancestral home along with his mother. His mother seeks a girl from a well-off family (enter Prem Chopra, the stereotyped father), but Rajiv is in love with Rajni, an orphan girl, who is revealed to be a shape-shifting snake. Rajni is put up against Bhairo, a quack who can control snakes and who wants a handle on the precious Mani, to take over the world, the whereabouts of which are known only to Rajni. The end of the movie is easily predictable but looks like Thanos had a contender back then in the form of Amrish Puri (as Bhairo).
14. Bol Radha Bol (1992)

Another crown jewel of Juhi Chawla's career, 'Bol Radha Bol' became more famous for its soundtrack and the foot-tapping numbers than anything else. Rishi Kapoor could be seen sporting a dual role in the film as Kishen/Tony. Kishen, a morally upright business magnate is taken aback by the incompetence and treachery of his cousin Bhanu, who is also his business partner and throws him out. As the story pans out, Kishen falls for a village girl named Radha, while behind his back, a doppelganger has taken over the house and business and eventually Kishen gets banished from his own house as he is unable to prove his identity. The story moves on with Kishen and Radha trying to uncover the truth about the doppelganger and regaining his stature back. A novel concept, superb performances, and the everlasting music form the movie's core.
13. Henna (1991)
Raj Kapoor's last directorial, which was completed by son Randhir Kapoor due to the untimely demise of his father, 'Henna' was critically and commercially successful during a time of unrest in the Kashmir region and was also special due to the involvement of Pakistani cast and crew in the making of the film. The movie revolves around Chander, a young lad from Srinagar, who goes astray into Pakistan inadvertently following a mishap and loses his memory. He meets Henna, a local hippie girl in Pakistan, who nurses him back while falling for him. As Henna and Chand(er) are all set to marry, tensions prevail due to the perversions of Shabaaz Khan, who had an eye on Henna for long. The tragic ending of the tale and the outshining performances are what this film can be cherished for.
12. 102 Not Out (2018)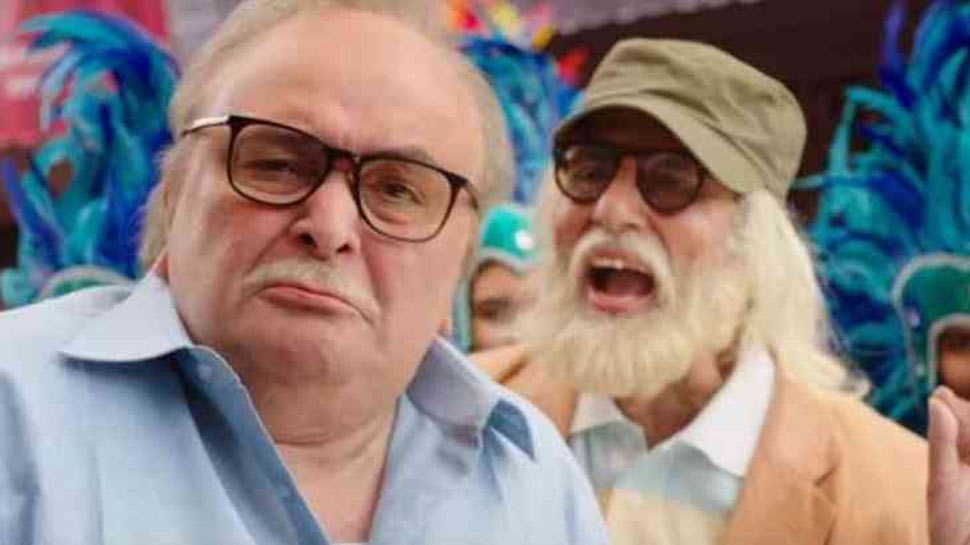 Kapoor's latest addition to his incredible career graph, '102 Not Out' also featured Amitabh Bachchan as one of the protagonists and the duo shared screen space after a hiatus of 27 years. '102 Not Out' is all about a father-son duo, the father being Dattatraya, a 102-year-old man, who is still young at heart and the son being a 75-year-old Babu, a disciplined man who likes following schedules and fitness routines. As Dattatraya eyes to break the world record of the oldest living man ever, he also talks Babu into sending the latter to an old-age home. Apprehensive of how he would fit into the lenient and lack-lustre environment, Babu acquiesces to the "quests" given to him by his father in order to stay away from an old-age home. The tragic end of this jovial, upbeat movie is reminiscent of the fact that all good things must come to an end.
11. Kapoor & Sons (2016)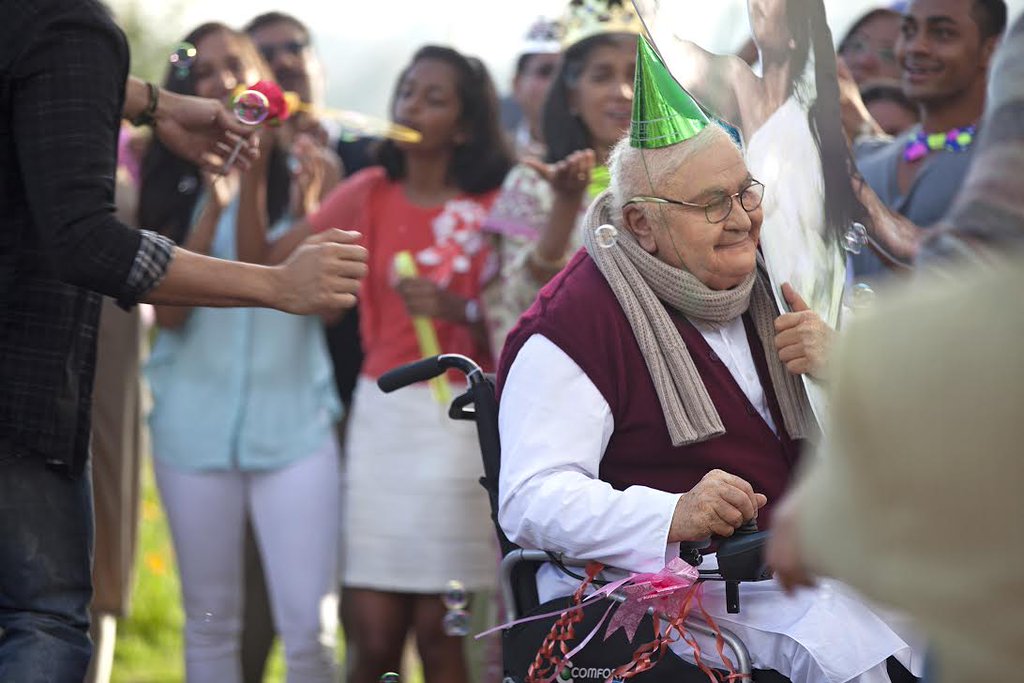 The entire premise is set around Rishi Kapoor a.k.a. Amarjeet, a 90-year-old resident of Coonoor whose last wish is to have a family portrait with the tag "Kapoor & Sons – Since 1921" which would, at last, see the troubled family members come together for one last time. Harsh and Sunita are a quarrelsome married couple because of Harsh's alleged extra-marital affair. Arjun and Rahul, their children, don't get along well, for Arjun alleges Rahul being the more favoured child of their parents and also of stealing his manuscripts. As the movie progresses, even though all of them live in the same house, the rancour increases among many shocking revelations. Amarjeet's dream of taking the photograph comes true towards the end, but at a great cost.
10. Mera Naam Joker (1970)
We see an adolescent and dashing Rishi Kapoor in this phenomenon called 'Mera Naam Joker', who is a splitting image of his father Raj Kapoor, also the protagonist of the movie. Raju, a teenager, develops a likeness for his teacher Mary and often stalks her in secret. Alas, to his realization that all dreams cannot come true and thus result in a heartbreak, he decides to become a clown, with his only goal to make people laugh. Raju's journey from one heartbreak to another with many women in his life but none to die for, forms the crux of this cult classic. And hell, it is Raj Kapoor's genius we're talking about. 'Mera Naam Joker' has to be one of the milestones of the glorious 105 years of Indian cinema.
9. Karz (1980)
The 'Karz' referred to here is the debt from a past life. Rishi Kapoor is seen yet again sporting the dual role of Ravi, and twenty years later as Monty. Ravi, who owns a sprawling estate in Coonoor along with her mother is forced by his girlfriend Kaamini into getting married, who later pushes him off a cliff to death at the behest of Sir Juda, a cunning business partner of Ravi's deceased father. Twenty years later, Monty, an orphan who was raised in the same vicinity starts getting visions from his past live (which is nothing but that of Ravi's) and he does a grand exposé in the end by uncovering truths about Kaamini and her vile deeds. Complicated yet worthwhile, 'Karz' has to be forever indebted to Rishi Kapoor for its success and glory.
8. Amar Akbar Anthony (1977)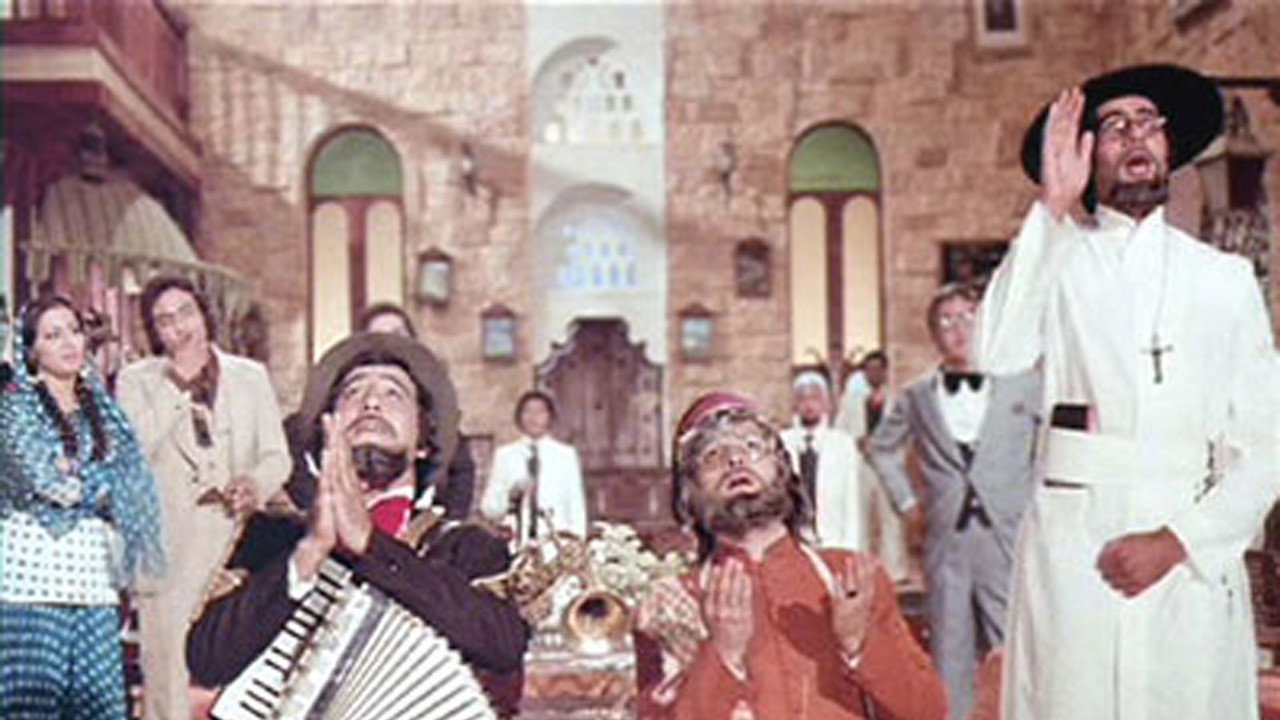 'Amar Akbar Anthony' is the story of three brothers who get separated in their childhood days and were brought up by three different families belonging to different faiths – Hindu, Islam, and Christianity respectively. Years later, Amar Khanna becomes a police officer, Akbar Ilahbadi a Qawwali singer, and Anthony Gonsalves a liquor dealer. Soon, they must unite against a gold smuggler named Kishenlal and also reconcile with their loved ones. While the screen space seems divided in the movie between Big B, Rishi Kapoor and Vinod Khanna, the fun and the emotions ride high with this one.
Read More: Best Ranbir Kapoor Movies
7. Chandni (1989)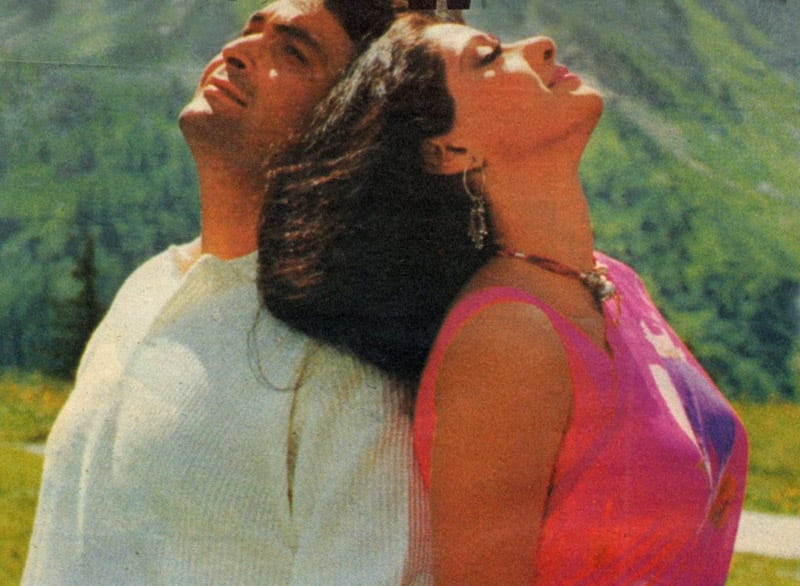 Yash Chopra's penchant for soothing music and eternal love paved the way for 'Chandni', a blockbuster hit of its time. Sridevi plays 'Chandni' alongside Rishi Kapoor and Vinod Khanna in supporting roles. Rohit (Rishi Kapoor) and Chandni are deep in love and are set to marry each other. Things go awry when Rohit is paralyzed following a mishap and wouldn't be able to give Chandni the love and support she needs and eventually lets her go. Chandni starts working under Lalit, a widower himself, who falls for Chandni. As things turn out, Rohit, who is now recovering befriends Lalit and they are in love with the same woman. We all know how the movie ends, except for the undying romance which most certainly doesn't.
6. Sargam (1979)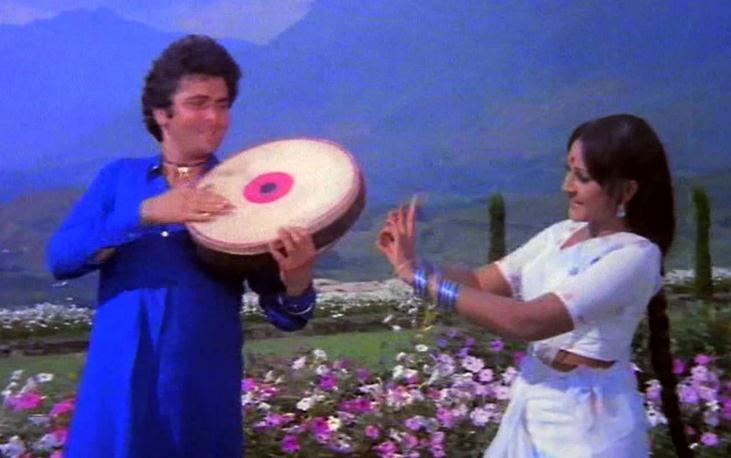 The popular song "Dafli Waale.." hails from 'Sargam', a smash box office hit of its time. The song eventually became so famous that the posters and pictures of the movie could be seen with Rishi Kapoor playing his signature "Dafli" – the handheld tabla. The story revolves around a deaf and mute lass Hema, who is ridiculed by her stepmother and stepsister and who finds her solace in a musician Raju who helps Hema accomplish her dreams of becoming a dancer. As it is, they both fall in love with each other. 'Sargam' is known for its songs, more than anything else and is best enjoyed with a chilled beverage on a lazy afternoon.
5. Do Dooni Chaar (2010)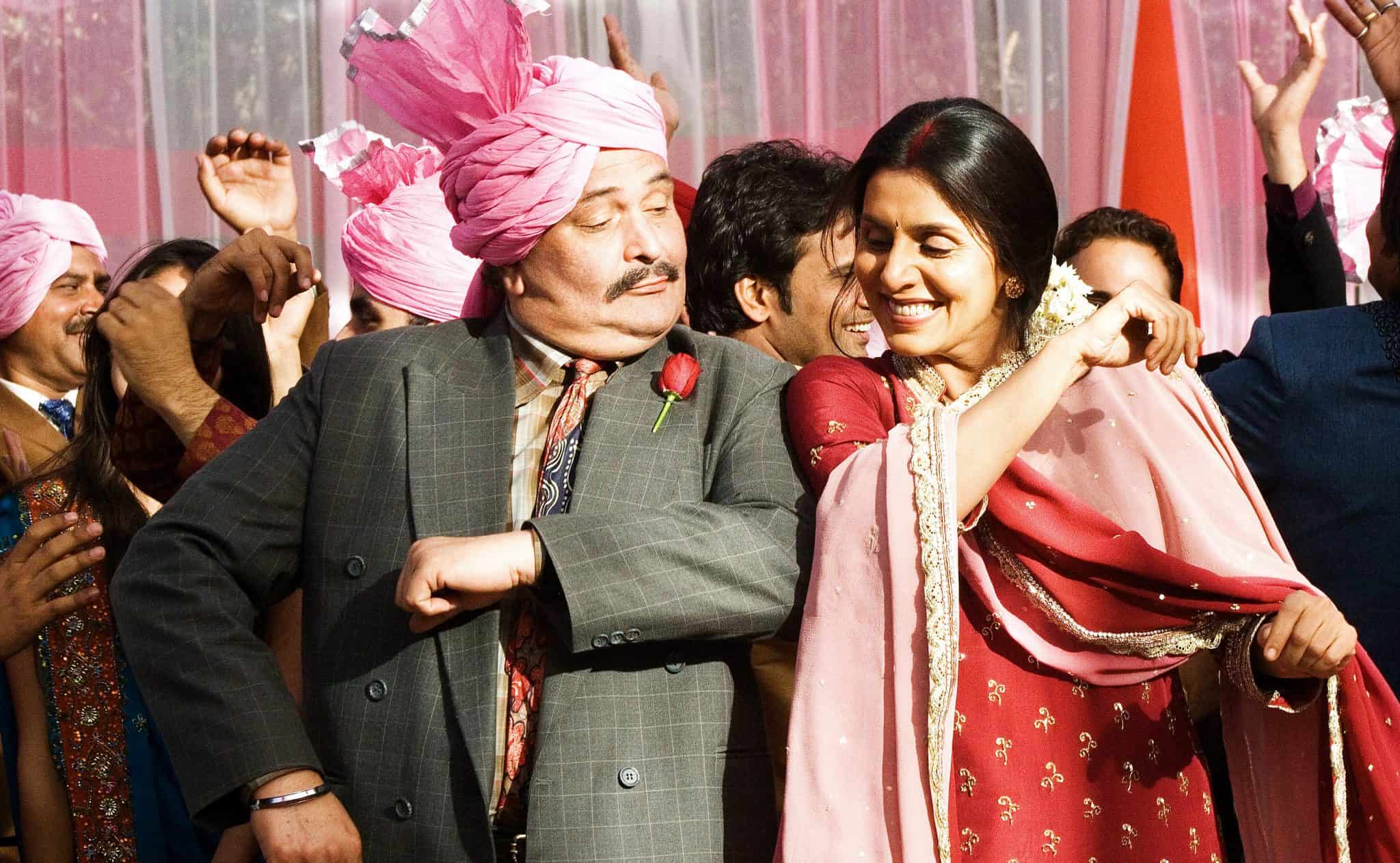 Rishi Kapoor "drives" the entire narrative quite literally in this movie, which also features Neetu Singh (Kapoor's wife) as his reel wife. The movie revolves around a school teacher Mr Duggal, who lives with his family in South Delhi. As he's trying to make ends meet, with his family of four and a teenage daughter-son duo to take care of, he is also a dreamer and wishes to own and drive a car instead of his wretched scooter. The common-man struggles and the daily squabbles of Indian families' middle-class have been aptly portrayed and the Rishi Kapoor-Neetu Singh pair works like a charm in favour of the movie. Kapoor's Duggal is as ubiquitous as any Indian who aspires and dreams yet fails at the hands of rising inflation and soaring taxes, amid the expectations of his family.
4. Prem Rog (1982)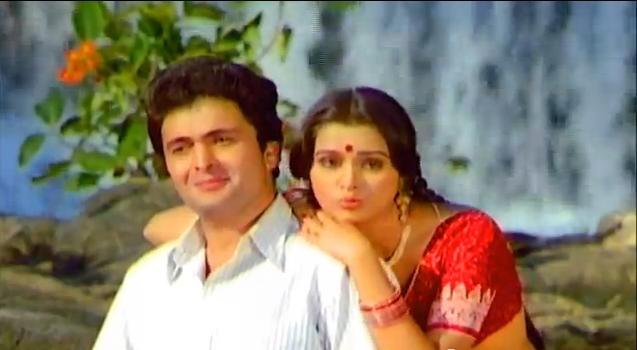 Among one of the highly critically acclaimed movies featuring Rishi Kapoor as the lead protagonist, this Raj Kapoor's directorial boasts of an amalgamation of romance and tragedy in one movie. Dev and Manorama, two neighbourhood friends, get separated in their childhood owing to Dev's dream of pursuing his higher studies in Bombay at the blessings of Rama's affluent father. As Dev returns home after a few years, he falls for Manorama, but Manorama, in turn, is married off to a rich man thus shattering Dev's dreams. The twist in the tale comes when Dev learns about Manorama's tragedy post her marriage and tries to bring cheer to her life again. Padmini Kolhapure won the Filmfare Award for Best Actress for her role as Manorama and we see no reason why she shouldn't have.
3. Laila Majnu (1976)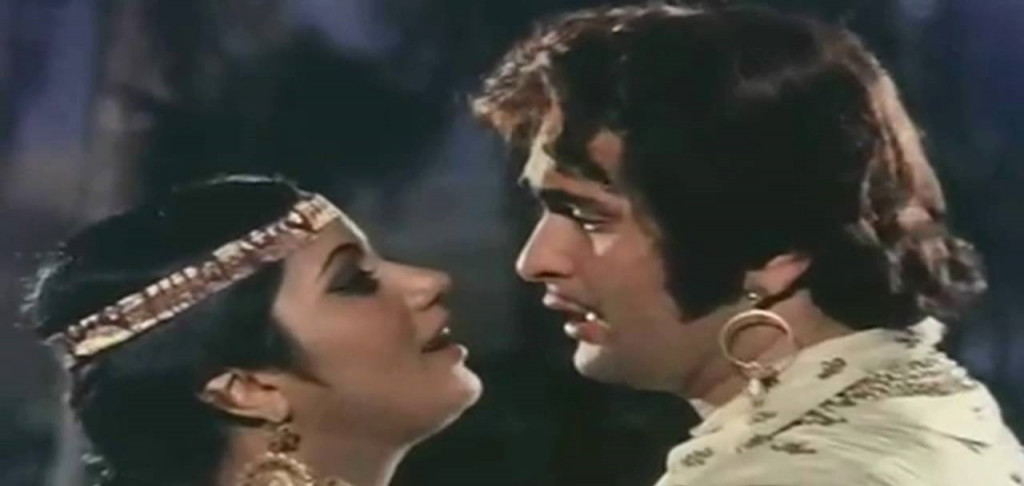 The classic folk of the yore couldn't have been perfected by anyone other than Rishi Kapoor's outstanding performance as the heartbroken "Majnu" and Ranjeeta's portrayal of a wonderstruck eternal beauty that was "Laila". The story revolves around Kaish and Laila, who were born in the rival clans of the Amaris and the Sharwaris respectively. As it pans out, Kaish and Laila were meant to be together, for one's pain was another's wound. Separated by clans but united by love, though Kaish and Laila fail to unite physically, their everlasting love for each other is heartbreaking and heartwarming at the same time. Rishi Kapoor gives the performance of his career.
2. Agneepath (2012)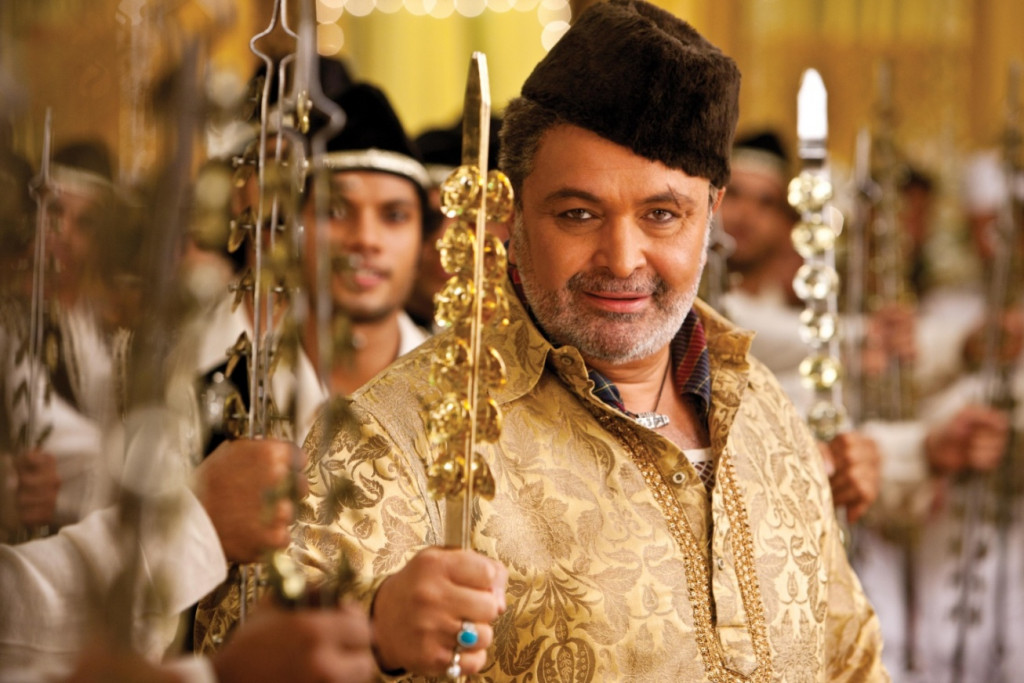 Perhaps one of the best performances of Rishi Kapoor, ever, 'Agneepath' was the official remake of Amitabh Bachchan's 1990 movie of the same name. Rishi Kapoor plays the intimidating and fatherly Rauf Lala, a drug dealer and a pimp who runs a meat-selling business as his front to hide his criminal activities. As it is, Rauf Lala also becomes the mentor of Vijay Deenanath Chauhan, a local lad who seeks revenge from Kaancha, the overlord of an island village called Mandwa. Rauf Lala is also opposed to Kaancha's methods and it is Vijay's prerogative to rise up the ranks under Rauf Lala to take over Kaancha's gang on the island. Rauf Lala's conviction and his negative shades would still make you fall in love with him, a feat which also landed him many awards for his performance in this demanding negative role.
1. Bobby (1973)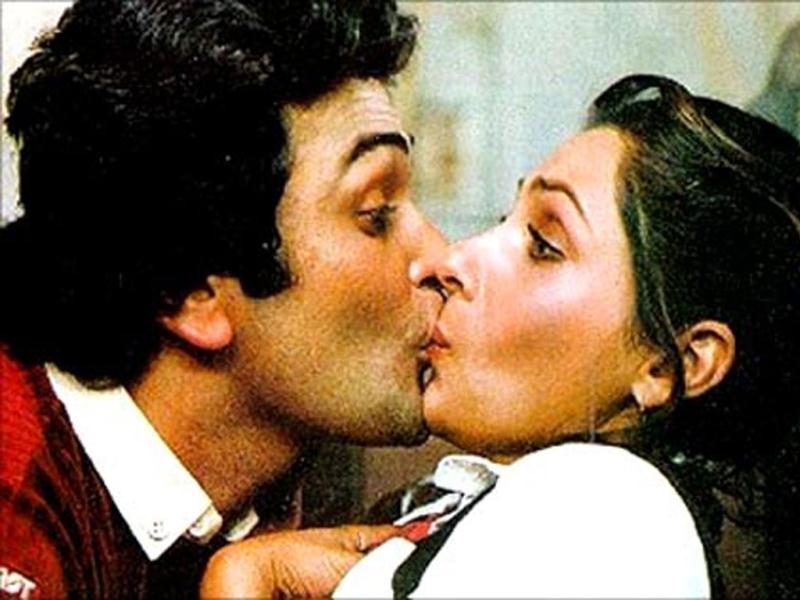 Yet another Raj Kapoor's directorial, 'Bobby' became one of the top-grossing Indian films of all time after its release, featuring debutante Dimple Kapadia and a charming Rishi Kapoor in leading roles. For Rishi Kapoor, this was his first mainstream break as an actor after cameo roles in 'Mera Naam Joker' and 'Shree 420'. Interestingly, Rishi Kapoor had admitted in one of the interviews that 'Bobby' was made in the first place to write-off the debts of 'Mera Naam Joker' and because the other mainstream actors were very "pricey" at that time, Raj Kapoor had to cast Rishi in the film. The story revolves around two teenagers – Raj and Bobby. While Raj belongs to a well-to-do family, Bobby is the daughter of Raj's governess. Societal issues form a huge chunk of Raj Kapoor's narrative like the caste-religion divide, the rich and the poor gap and the simmering love, which is evident in the movie. 'Bobby' is a pioneering film and became a trendsetter for many teenage romance dramas that were to follow.
Read More: Best Amitabh Bachchan Movies