French movies have always intrigued us and made us push the envelope of our viewing choices. And so have French actresses. One of the many, not only did Juliette Binoche help us bust the everlasting myth that French movies are all about love, sex, chocolate, and exotic cuisines, she also made us fall in love with the European ways every time she presented herself on the screen. Academy Award winner and the first European actress to be awarded the prestigious "Triple Crown of Acting", Juliette Binoche's rolling credits for a movie are often more than enough to deem the movie successful. Across the diaspora of French and English cinema, Juliette Binoche's performance has been lauded by many for her sensuality and her upbeat demeanour.
In the past 35 years of her outstanding career, she has broken many-a-stereotypes, awed and inspired her audiences and has made us cry or laugh with her jaw-dropping acts. Rated among one of the top French actresses and most certainly one of the finest European actresses (also a bit underrated), Juliette Binoche's journey so far has been filled with many milestone movies of the English and French cinema and also the numerous awards she's garnered on the way.
Most of the movies that Binoche has appeared in have typically pitted her as the protagonist (many times as an artist, painter, sculptor etc.) and are centred around passionate love stories, tear-jerking dramas, heartbreaking tragedies, or highlight the nuances of European day-to-day lives in the backdrop of a social reform. Juliette Binoche's films also bear the distinction of their belongingness to different locales and directors coming from various European and American nations, like Austria, Czech Republic, Britain, Iran, Taiwan, etc. that speaks volumes of her versatility as an actress and establishes her image of a global celebrity, a feat that hasn't been accomplished by many. To pick the best out of the best movies of Juliette Binoche's close to 70 appearances is easier said than done. Yet, we've tried to bring to you her unmissable performances and movie moments which you need to watch before you die. Here is the list of top Juliette Binoche films.
15. Un beau Soleil intérieur (Eng: Let the Sunshine In) (2017)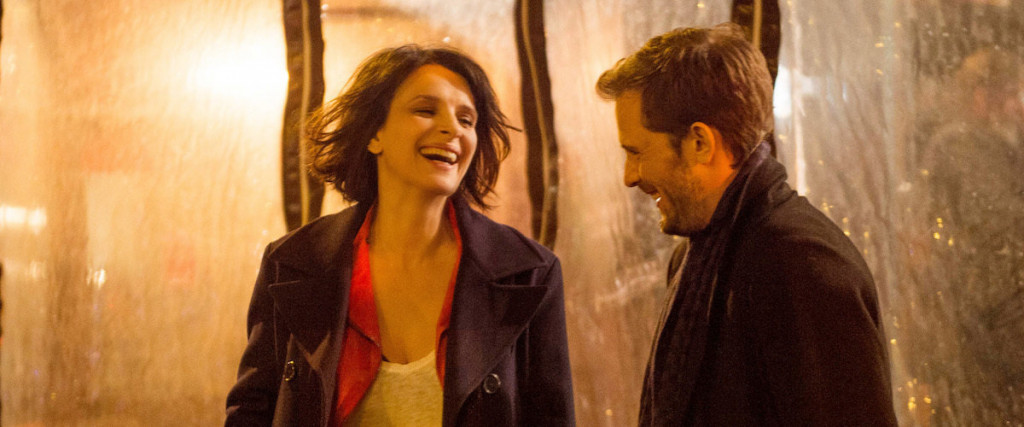 Binoche's latest addition to her career filled with thought-provoking, award-winning movies, 'Let the Sunshine In' is centred around Isabelle, a painter by profession. After her divorce, Isabelle is rooting for a partner to flame up her love-life but being a little fussier than before owing to her past. To choose between three men of fleeting personas and dealing with her own emotions seems difficult for Isabelle. The bittersweet comedic moments, interwoven with the electrifying performance of Binoche, who exudes all the sensuality and charm as Isabelle form the selling points of this film. Despite the slow start, the film has a feel-good effect as it ends.
14. Rendez-vous (1985)
As the name suggests, 'Rendez-vous' surrounds Nina (Juliette Binoche) and three men currently influencing her life – Paulot – the friend-zoned shy flatmate of Nina, Quentin – the stalker, and actor who performs in live sex shows and with whom Nina wants to develop a romantic and sexual rendezvous and Scrutzler – a theatre director who is devastated following Quentin's death in a car crash and who has cast Nina in his 'Romeo and Juliet' live-sex version show. Paulot is the only person who cares for Nina yet who is constantly ignored and sidelined by her. The 'Romeo and Juliet' comes alive as they rendezvous towards the end, including the steamy sex.
13. Clouds of Sils Maria (2014)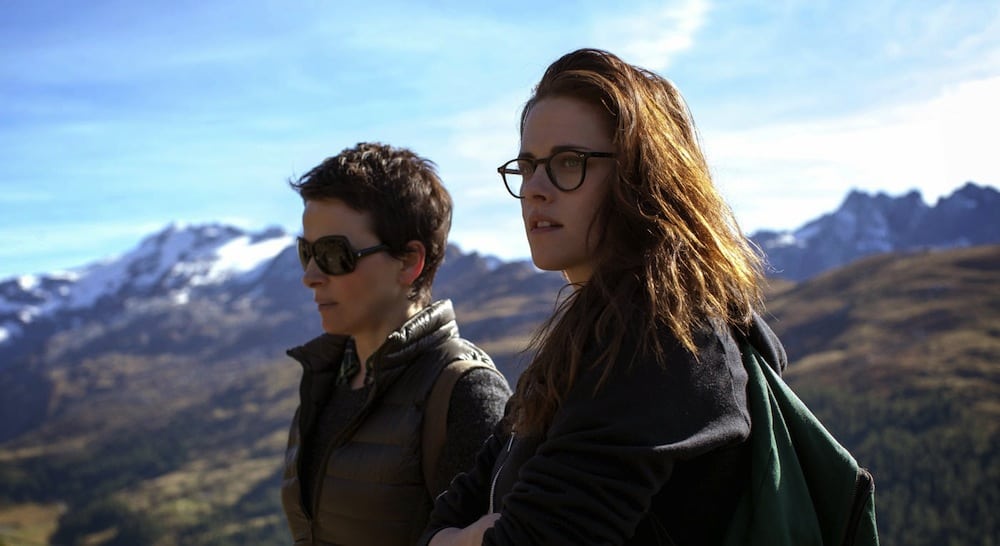 Also featuring Kristen Stewart and Chloe Grace Moretz, 'Clouds of Sils Maria' was partly inspired by Binoche's life. Set in Sils-Maria in Switzerland, the story revolves around Maria (Juliette Binoche), who is a celebrity, who moves around with her assistant Valentine (Kristen Stewart). Maria had performed in a play twenty years ago which shot her to instant fame and celebrity status, wherein she had played the role of an attractive girl Sigrid who abets and instigates her boss Helena to commit suicide. In the present day, Maria is asked to play Helena in the same play, while a young actress Jo-Ann Ellis is to step into 20-year-old Maria's shoes as Sigrid. The reflections of past and present and how life has come a full circle forms the crux of 'Clouds of Sils Maria'. Maria has to let go of her qualms about Helena and Sigrid, which seem bearing resemblances to her real life.
12. Le voyage du ballon rouge (Eng: Flight of the Red Balloon) (2007)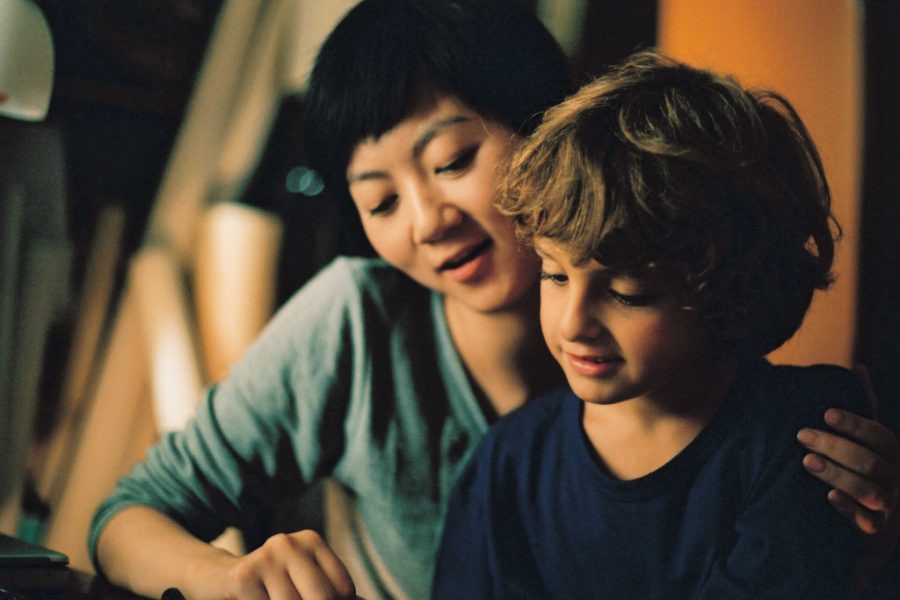 A French-Taiwanese movie at the outset, 'Le voyage du ballon rouge' is all about perspectives and cultural paradigms. Simon – a young boy and Song – a Chinese film student develop a good understanding when Simon's single mother Suzanne (Juliette Binoche) employes the latter as Simon's babysitter. While Suzanne is working on a Chinese Puppet Play, Song is working on a film project called "The Red Balloon". As Suzanne awaits the return of her older daughter Louise from Brussels, she is put up against Marc, her imposing tenant who lives downstairs. The red balloon that follows Song and Simon in their adventures is all this movie is about.
11. L'attesa (Eng: The Wait) (2015)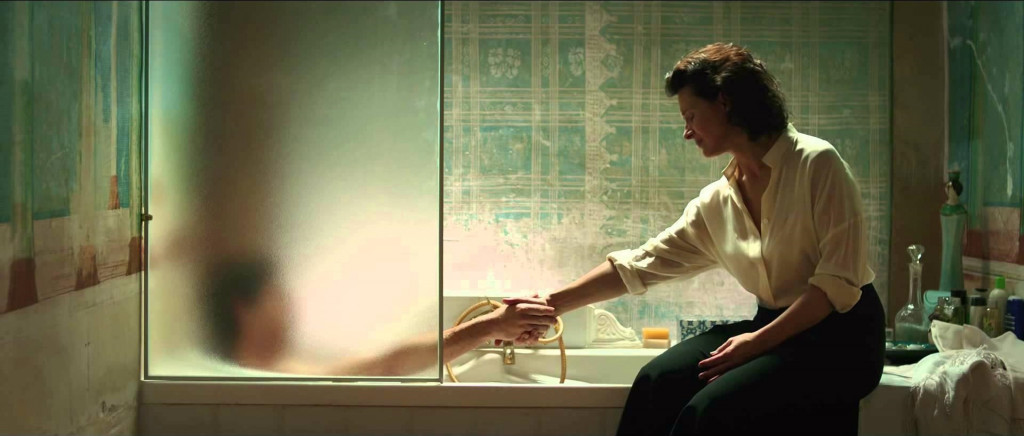 An Italian drama featuring Juliette Binoche, 'L'attesa' is set in Sicily, wherein a mother Anna awaits the return of her son while living with her son's fiancee, whom she met at a villa in Sicily. Though Anna is convinced that her son will never return, except for his memories within her, it becomes increasingly difficult for Anna to break it to the fiancee, who is still hopeful, yet full in doubt about Anna's character. 'L'attesa' doesn't only bring fine performances on the table, especially that of Binoche's, it also speaks volumes of the character development and the cinematography which breathes life into the simplistic storyline.
10. Le Hussard Sur le toit (Eng: The Horseman on the Roof) (1995)
Featuring opposite Olivier Martinez and based on a French novel of the same name, 'Le hussard sur le toit' is set in the 1830s in Southern France and Italy, wherein Italy was struggling for its freedom against Austria and Provence in Southern France was battling deadly cholera. An Italian horseman in France, Angelo Pardi, is on a money-raising spree against Austrian fiefdom. As some Austrian agents are on his trail, he has to elope to a village that has been affected by the cholera pandemic. As he moves on, he meets with Pauline, a countryside lass and a Countess. As Pauline joins Angelo in his escapade, they are no longer able to conceal their feelings for each other, yet fail to unite given the circumstances. Touted to be an eternal love story, the movie is a spectacular watch in all its grandeur.
9. La Veuve de Saint-Pierre (Eng: The Widow of Saint-Pierre) (2000)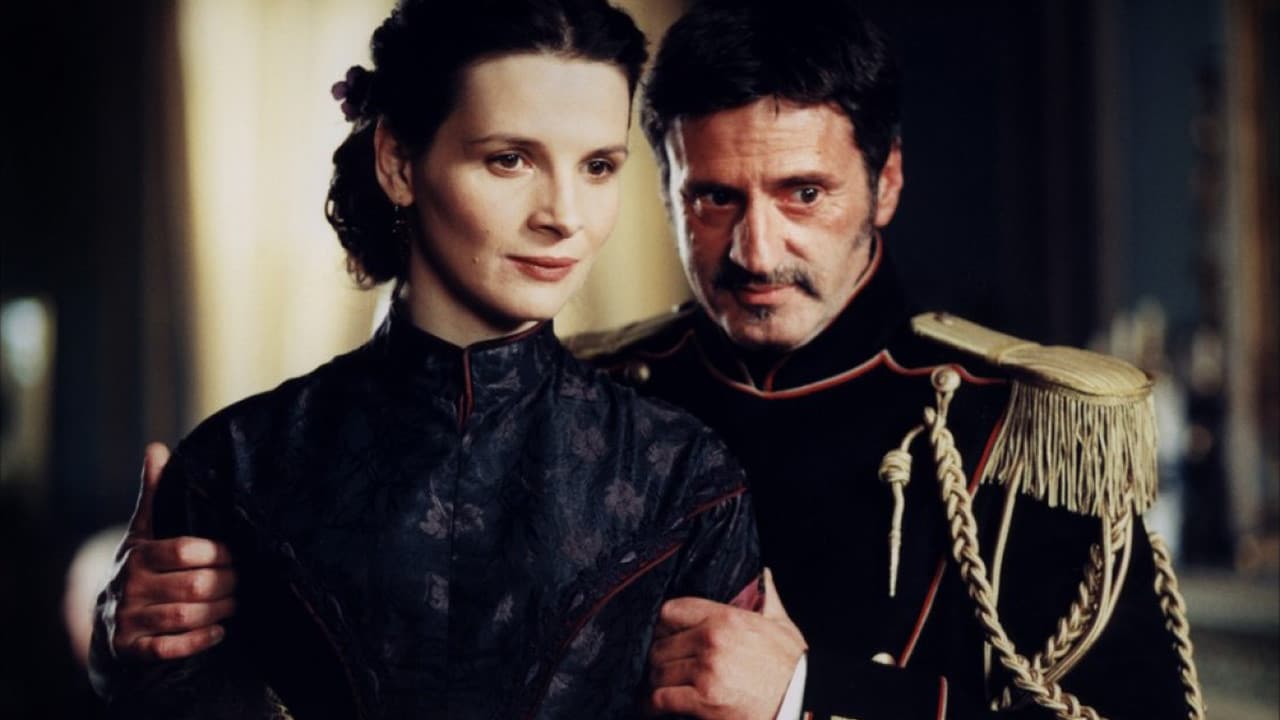 Set in 1849, on the French archipelagos of Saint-Pierre, the movie starts with two men, Neel and Louis, in an inebriated state who kill a man for no reason. As Neel is sentenced to death and Louis is sentenced to hard labour on the island, Louis dies on the way to prison. Turns out, there's no guillotine or executioner to execute Neel on the island and while Neel awaits his death, he helps Captain Jean's wife Madame La (Binoche) in household labour work and also constantly tries to help the locals in their chores, thus gaining popularity. As the guillotine arrives and now that Neel has been married to a local girl, the island administration seeks out for an executioner to "swing the sword". Jean's love for his wife and the latter's efforts to save Neel from being executed forms the core of this film.
8. Chocolat (2000)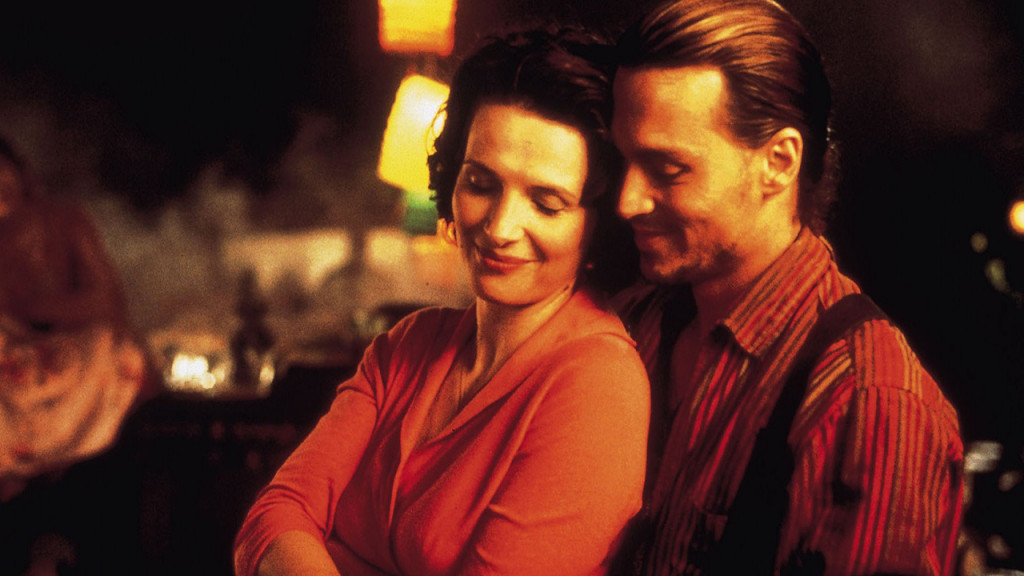 The movie that won Binoche her nomination for Academy Award for Best Actress in a Leading Role, 'Chocolat' is a novel based movie set in a fictional French village of Lansquenet-sous-Tannes. Juliette Binoche plays Vianne Rocher, an atheist woman and a chocolatier who arrives at the French village during the beginning of the Lent and opens a small chocolate shop. Her penchant for her business and her openness is not received well by the locals, especially Mayor Reynaud, who doesn't like the way of her going against the church during the Lent. Slowly, she wins over the town-folk and busts myths that chocolate is a hindrance to the public's religious beliefs. Juliette Binoche's performance is again the highlight of the film.
Read More: Best Johnny Depp Movies
7. Caché (Eng: Hidden) (2005)
A psychological thriller on the outset, 'Caché' is one of the highly acclaimed movies of Juliette Binoche on the list. Predominantly an Austrian film shot in the French language around Paris, the story comprises of a rich family of Anne and Georges Laurent, who is taken by surprise due to the presence of a series of videotapes left by someone in front of their property. While they initially ignore it as a joke, the presence of gory and personal details in each of the incumbent videotape piques their concern. As it turns out, Majid, a boy Georges grew up with, is allegedly responsible, for he was a troubled child in the aftermath of the Parisian Massacre. Though the movie remains mostly open-ended (like a David Fincher flick), the thrill doesn't leave you even days after watching the movie.
6. Copie Conforme (Eng: Certified Copy) (2010)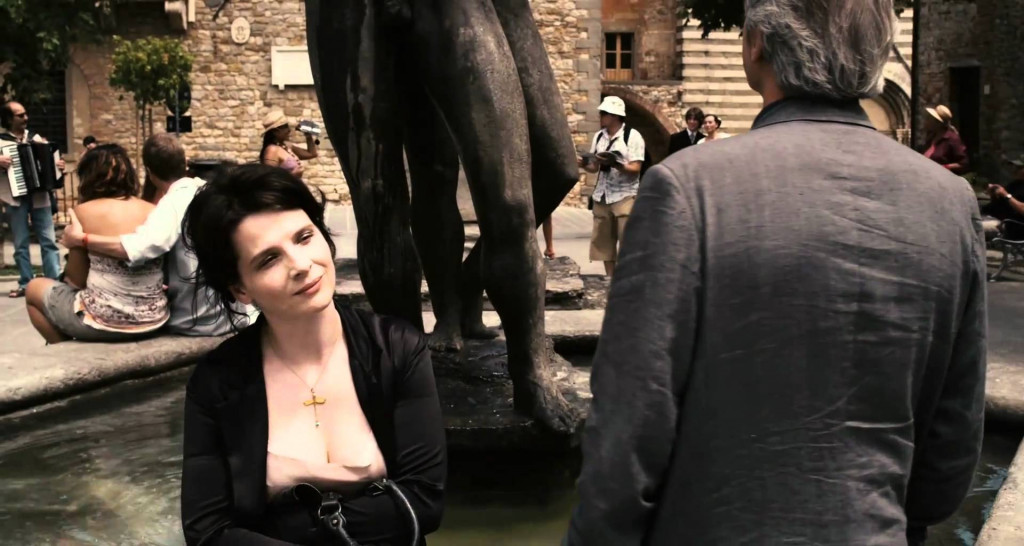 Juliette Binoche went on to win the Best Actress for her performance in 'CopieConforme' at the Cannes Film Festival of 2010. Interestingly, the film's idea remains mainly subjective, as it has been not clearly identified whether James Miller and Elle are related. The movie begins with James Miller talking at the launch event of his book "Certified Copy" in Tuscany, Italy, and more or less believes that nothing could be termed as an "original", for everything is derived from something else, even the famous Vinci's painting that was Mona Lisa. Elle, who's also present at the event to get her copies signed, takes interest in Miller and they head out in a car in order for Miller to sign the books. Though their conversations are like a married couple, why they were portrayed as if they weren't a couple is something one can ponder about.
5. The Unbearable Lightness of Being (1988)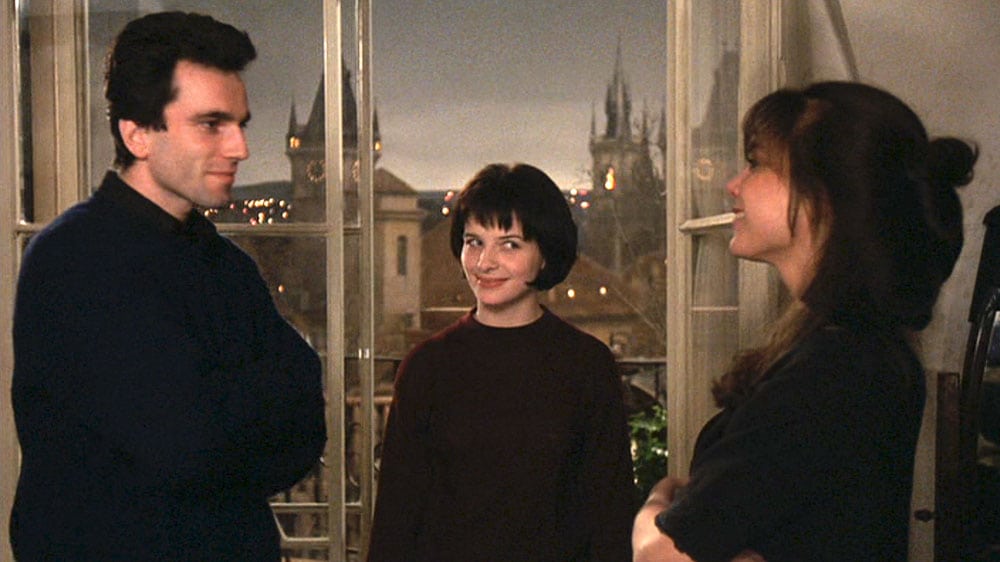 Set in Czechoslovakia of the 1960s, Tomas (Daniel Day-Lewis) is a famous neurosurgeon and a womanizer of sorts. He meets Tereza, a timid countryside damsel, and a waitress who prefers one partner for life over Tomas' likeness and the many women he has fallen for. As Tomas and Tereza get married despite initial protests from Sabina, Tomas' sexual partner, Russia has invaded Czechoslovakia and things take an ugly turn for the rather apolitical Tomas. How Tomas turns from a sexual to an emotionally strong bond with Tereza amid the unrest of Prague Spring is to summarize 'The Unbearable Lightness of Being'.
4. Camille Claudel 1915 (2013)
One of the handfuls of Binoche's lead appearances post 2010, 'Camille Claudel 1915' is set in 1915's France, with Binoche appearing in the titular role. Camille, a French sculptor, has been ousted by her family into an asylum despite being perfectly sane. Based on a true story, Camille was the student and mistress of Auguste Rodin, a renowned sculptor himself. After their separation, as Camille starts to destroy her own works, including the sculpts she had created and appears paranoid, she spends the remaining of her life branded with insanity which she never sought or had. Juliette Binoche's performance is a visual treat and the character development is well executed. 'Camille Claudel 1915' is like going through a history book.
3. The English Patient (1996)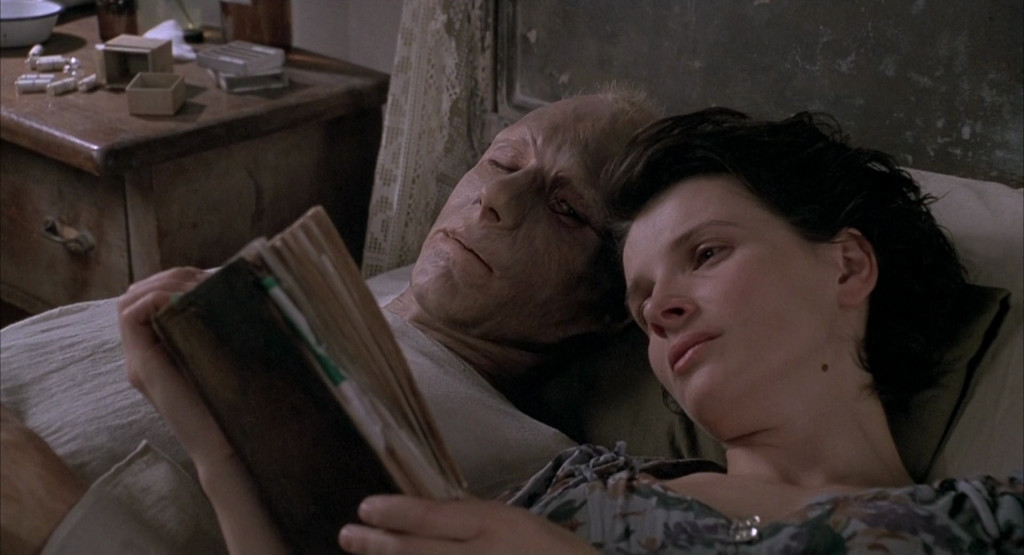 The movie that landed Binoche the 1997 Academy Award for Best Supporting Actress, also her first, 'The English Patient' was loved by critics and audiences alike. Binoche plays Hana, a nurse of the French origin during the World War II Italian Campaign, who is currently nursing an English patient inside an Italian monastery. The English patient turns out to be called as Laszlo Almasy, a cartographer with the Royal Geographical Society, who was in Sahara expedition in the late '30s. As it is, he falls for a woman named Katharine, much to the envy of her partner George, who goes on to deliberately crash the plane the three were in, thus killing himself and injuring Katharine. In his last-ditch efforts to save Katharine, Almasy is apprehended by the Germans and he gets badly burnt in a gunfire. As tragic as it may seem, the story of Almasy and Katherine and their mutual desperation is spellbinding. Ralph Fiennes and Binoche shine like none other.
2. Les Amants du Pont-Neuf (Eng: The Lovers on the Bridge) (1991)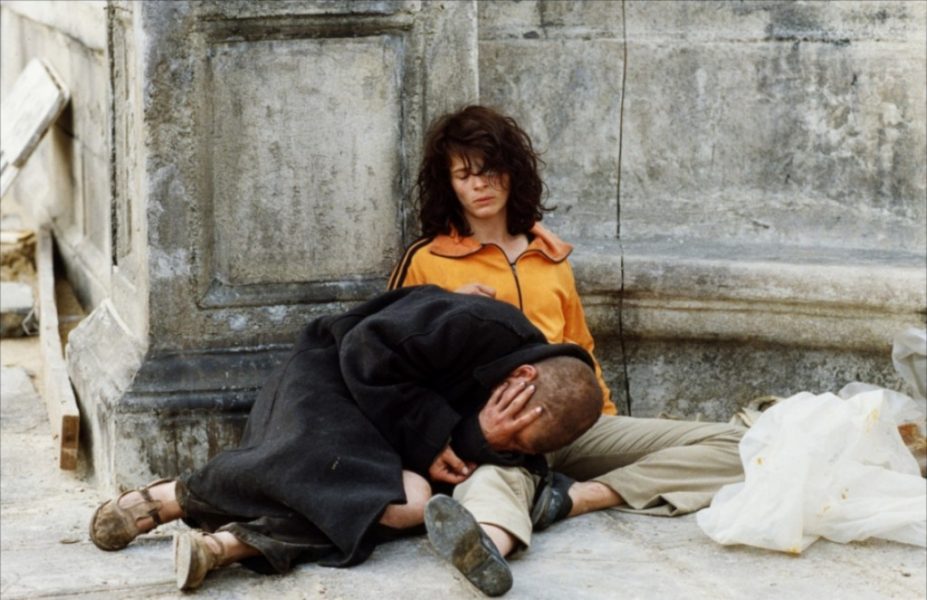 Primarily set around the Pont-Neuf bridge in Paris, one of the Paris' oldest structures, the movie revolves around Alex – a street artist and a homeless alcoholic, Michele, a painter who is steadily losing her eyesight and who is now accustomed to her street life and Hans, a homeless ailing person living on the bridge while it is closed for repairs. As Michele's vision deteriorates with each passing day, she becomes dependent upon Alex who helps her with the "seeing". As they fall for one another, there are talks of treatment of Michele's ailment which Alex doesn't tell her about, fearing she would leave him for good. A visually impressive narrative and the old Paris on the backdrop of which the entire movie is set will definitely make you shed a few tears.
1. Trois Couleurs: Bleu (Eng: Three Colours: Blue) (1993)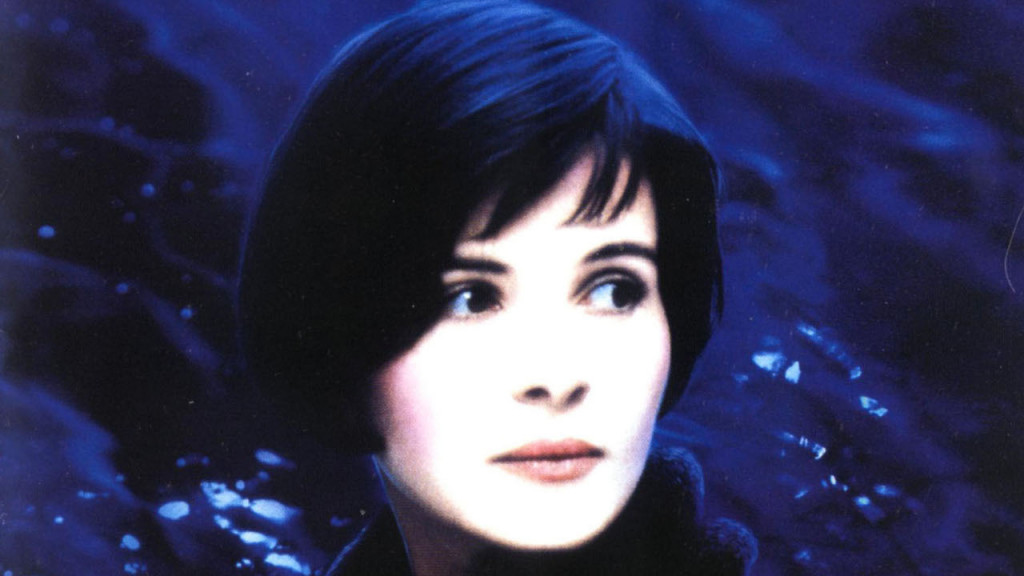 Juliette Binoche received a César Award for Best Actress, the Venice Film Festival's award for Best Actress and a Golden Globe nomination for Best Actress for her role as Julie de Courcy in the movie. Perhaps Binoche's flagship movie, 'Three Colours: Blue' as it is known, is centred around one woman named Julie, who has lost her musician-composer husband and daughter in a car crash and has to cope with life by herself. As she attempts suicide at the hospital and fails, she cuts off from all of her friends and known surroundings and moves to Paris. Soon, she realises that she cannot stay away from the memories of her deceased husband and comes to know that he had a mistress who is also carrying a child. Signifying Liberty, one of the three French Revolutionary Ideals, 'Bleu' is often considered a cult classic and one of the best works of Krzysztof Kieślowski, the maker of the 'Three Colours' trilogy.
Read More: Best Krzysztof Kieślowski Movies