If you list the attributes of a complete man, how would it go? Handsome, charming, soothing voice, an all-rounder, and definitely rich. Often criticized for the choice of his roles, the mercurial actor has two Academy nominations and a win for his moving role as the great Ray Charles. Though the actor has had personal problems, it hasn't stopped him from going strength to strength. Always bringing a familiar humility and humbling charm to his roles, Foxx is a rare jewel for our beseeched eyes. Here is the list of top 12 movies of Jamie Foxx. Happy reading!
12. Jarhead (2005)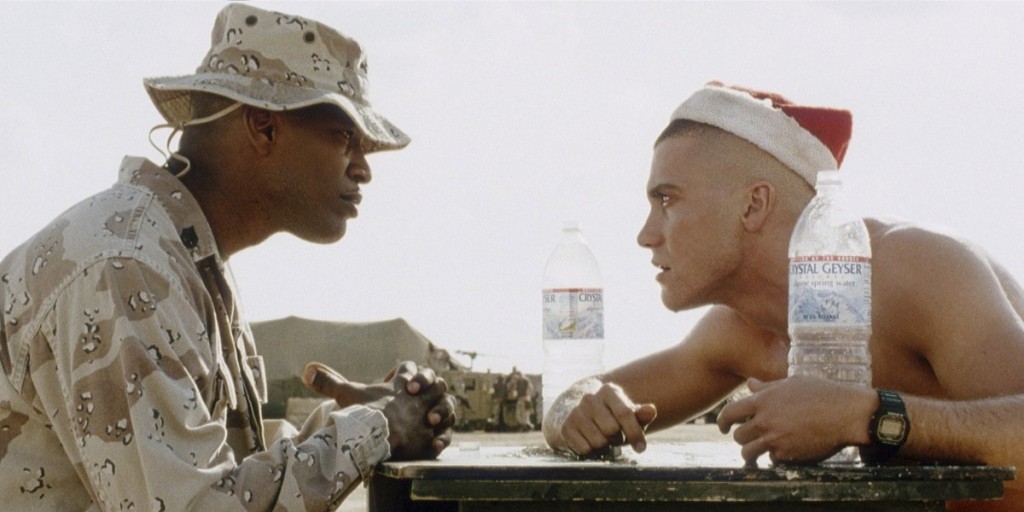 Foxx was simply the apotheosis of dedication and unconsciously borderline-psycho. The way he grabbed stereotypical army sergeants was phenomenal and downright genius. A black satire on America's war with Iraq and the men who wield guns, 'Jarhead' falls short of Sam Mendes' prodigal genius. Though thought-provoking and brilliant in its conception, the execution splashes water on all the good water.
11. Law Abiding Citizen (2009)
DA Nick Rice is a successful and skilled advocate. Despite his brilliance, his lackluster attitude and required staid attitude towards work get him in trouble, as a bereaved Clyde Shelton brutally extracts revenge of his wife's death. 'Law Abiding Citizen' had its heart in the right place with a moving and evocative story at the core. But it wasted its talent with a lethargic and uninspired execution. A 7.4 IMDb rating and 26% Rotten Tomatoes represent two different views. Decide for yourself.
10. The Soloist (2009)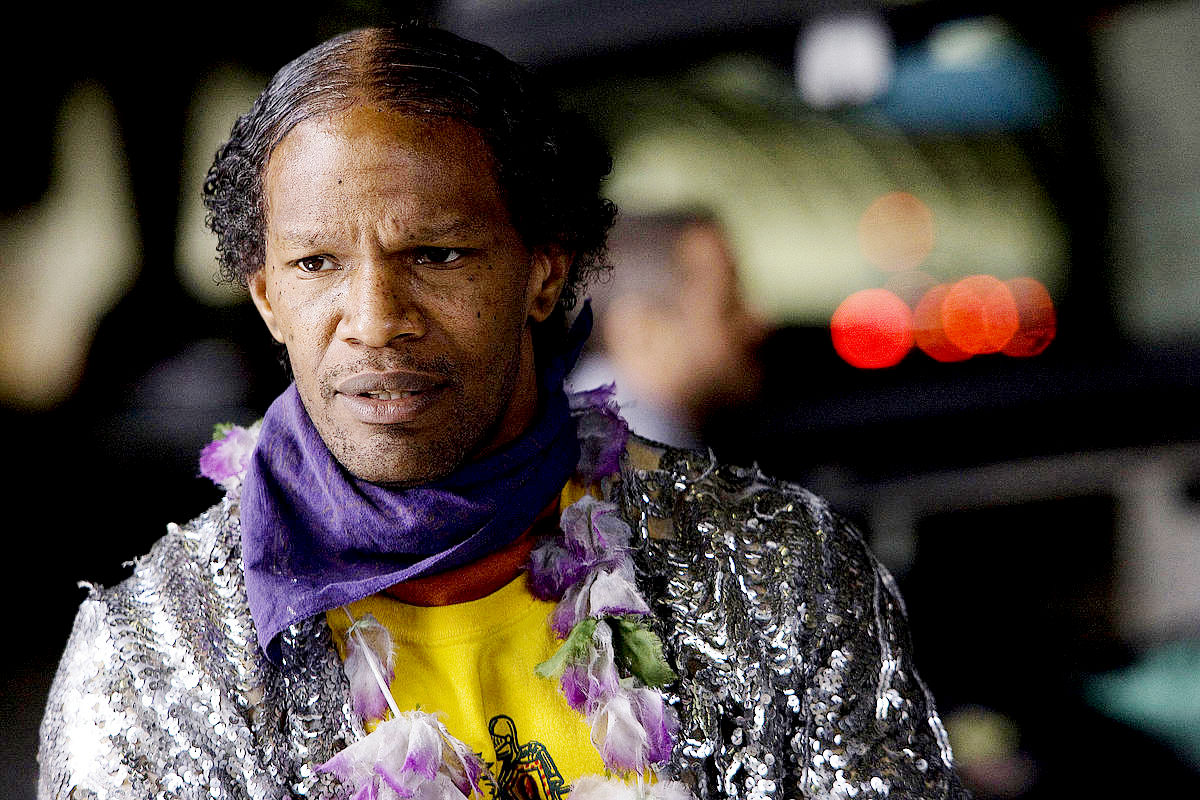 The film brought to life the tragic and heart-warming story of Nathaniel Ayers, a successful musician who becomes homeless owing to the miasma of Schizophrenia. Ayers' condition catches the attention of an eager, and ambivalently bored, enough columnist, who instantly is fascinated by the ordeal and decides to pursue it. The pairing of the two giants was certainly aimed at winning the audience over, and it certainly did. The response of the crowds was a bit underwhelming, as the film ran into losses and flopped, but remained as one of the most popular films of the year.
9. White House Down (2013)
His efficacious smile is the reason for all destruction. Charming and insanely perfect, Foxx's comic timing is something actors should set a benchmark as. He inhabited the role of President of the US, who is trapped inside the White House under an imminent terrorist attack. A freshly rejected special-security candidate is his sole chance of making it out alive. Tatum is a serial action actor and he definitely proves his worth with a worthy performance. The overall feel of the film is somewhat shadowed with disappointment but is still worth a one-time watch.
8. Horrible Bosses (2011)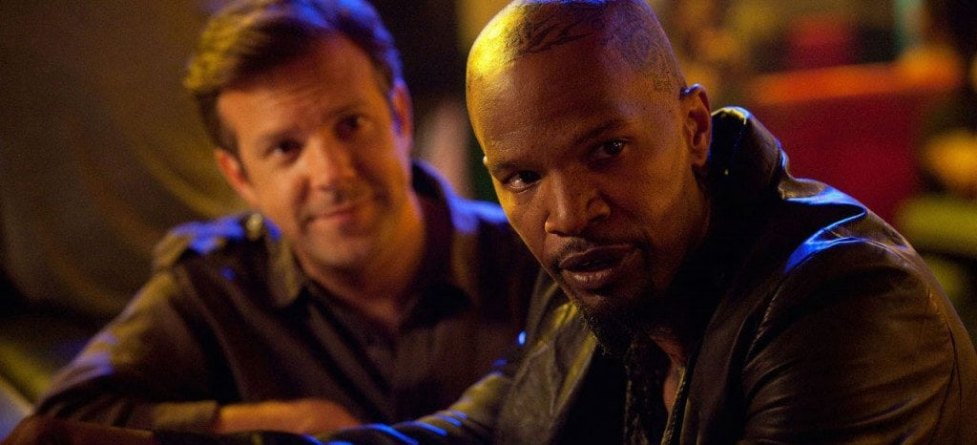 Dean "Motherf****ng" Jones. Oh, God. This one.
7. Due Date (2010)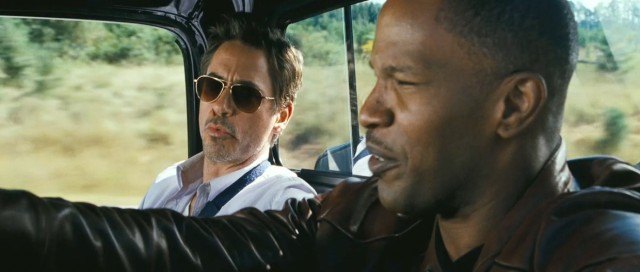 Re-uniting with Robert Downey, although in a minimal role, Foxx is again briefly attention-catching with an assured performance. The film is about two strangers who aren't really strangers as they embark on a road-trip together for the successful one to make it back for the birth of his child. Filled with entertaining interventions, 'Due Date' is fine work by a group of extraordinary and gifted artists. The chemistry and bromance is scintillatingly breath-taking between Zach (because it is easy to write) and Downey. The door scene when they near the hospital remains one of my favorite scenes in cinematic history.
Read More: Christoph Waltz Movies
6. Any Given Sunday (1999)
Foxx rose to prominence with this feisty sports-drama. A veteran football coach whilst dealing with his team's losses and internal conflicts must also confront his own fallout with the team's owner. Al Pacino redeemed himself with a refined and nuanced performance. But it was Foxx who stood out for his boyish charm and toned physique. Gaining popularity as the one to look out for, Foxx was a complete package, even though a little raw for my liking. Still, you gotta start somewhere!
5. Baby Driver (2017)
'Baby Driver' was perhaps the coolest movie of the year. Edgar Wright's terrific brain-child ruled the box office and the people's hearts. Foxx almost plays himself in the movie. His almost effortless assumption of the peculiarly different Bats was special. The almost coming-of-age comedy-thriller tells us the story of Baby, a shady and talented criminal, who after meeting the woman of his dreams decides to give up his lifestyle. But as nature would have it, and as Al Pacino says: "Just when I thought I was out, they pull me back in!" Wright's erratic style and vaguely appealing brand of cinema is no different in probably one of the coolest movies of the decade.
4. The Amazing Spider-Man 2 (2014)
If he was anything in the movie, he was under-used. And that did spoil what could have been a great film. Peter Parker gets tired and exhausted with his dual roles as a transient college-goer in the morning, and the savior of the city when the sun sets. Simultaneously, we see a kind and generous electrical engineer struggling to keep pace with life. An ardent fan of the superhero, he meets a fatal accident one day, without anyone noticing or even caring. He transforms into Electro, an electricity-wielding meta-human, who soon realizes his potential and promises to wreak havoc. Spider-Man has to stop him. The film was a huge success at the box-office but failed to impress the critics who criticized its all-comprehensive approach to do all at once.
3. Django Unchained (2012)
If the film's scintillating cinematography wasn't enough, we had Foxx, Dicaprio, and the hypnotic Christoph Waltz donning the screen. Staying true to Tarantino's brand of frenetic and violence-loving cinema, 'Django Unchained' is a reinforcement in the director's capability to produce magic on the screen. The film, as the titles suggest, starts with the protagonist, Django, being transported from a city to other in chains. During a brief halt, the party comes across a thoroughly gentleman-like dentist Dr. Schultz. On the latter's request to buy Django, and the owners' subsequent denial, two things happen which change the course of the story: Django is set free, and Schultz steals our hearts. Bringing to life these colorful characters, the veteran actors are masterful and expediently entertaining.
2. Collateral (2004)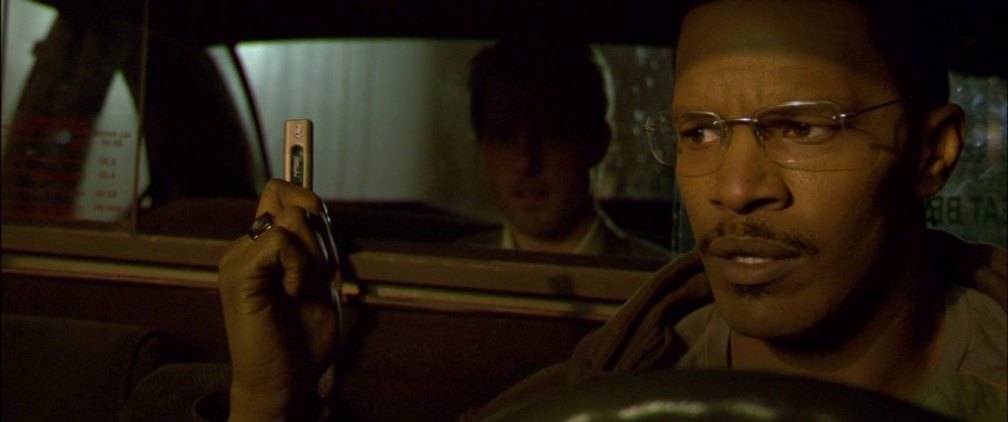 Seems like 2004 was Foxx year! The actor set an unprecedented record of being nominated in both the Best Actor categories, going on to win one. 'Collateral' is a thoroughly under-appreciated film. A taut crime-thriller, the film focuses on the mundane and bland life of Max, an innocuous cab driver, whose life changes for good after he picks up an assassin. Vincent, the man in question, is on a mission to kill. Will Max be able to save the intended victim? The movie suffered a tad bit because of its length. Even though a terrific output of Jim Miller's terrific work in the editing room, 'Collateral' takes a unique and refreshing take on the whole crime juggernaut in the early 2000's in the States. Despite not being Michael Mann's best work, 'Collateral' is worth your time.
1. Ray (2004)
A young and bustling boy of seven, with his dreams, etched beyond the sky above, loses his sight. When despair and misery confront him, he pays no attention. The boy goes on to be known as Ray Charles, probably the greatest jazz musician in history. Ray's friendly and charismatic charm was captured with fervent perfection by Foxx, who was simply mesmerizing in his performance. Even though the film was a bit languid and not as engaging as one might have hoped for, it is definitely a worth watching for Foxx's moving performance.
Read More: Daniel Radcliffe Movies