It is no secret that Anushka Shetty has come a long way to be known as one of the sensational, talented, rising stars of Indian Cinema. With the advent of global blockbusters like 'Baahubali', 'Bhaagamathie' and 'Rudhramadevi', and with a career spanning more than 13 years, the rise and rise of Anushka can be attributed to her dedication towards cinema and her knack for perfection, despite having the ample risk factor involved. In her career, Anushka has predominantly featured in Telugu movies and also many Tamil movies, alongside many superstars of today, like Prabhas, Allu Arjun, Ravi Teja, Suriya, etc. to name a few.
From a humble yet banging start in the Telugu blockbuster movie 'Super' opposite Nagarjuna in 2005, to the zenith of portraying Rudrama Devi, the 11th century royal of the Kakatiya dynasty, Anushka's career graph has seen more highs than lows. Her global image as Devasena, the revered warrior-queen in the 'Baahubali' franchise has done nothing but catapulted her career to a level from where there's no turning back. Anushka Shetty has the distinction of being one of the most successful Indian actresses with high-grossing blockbusters both in India and abroad, next only to Sridevi. With this list, we bring to you the top Anushka Shetty movies that she's featured in so far across Tamil and Telugu cinema, the ones we cherish the most. And mind you, this is not an exhaustive list of all the movies starring Anushka Shetty, so feel free to be disappointed. Here goes,
12. Size Zero (2015)
This Telugu-Tamil bilingual movie was doing rounds in the news at the time of its release for a very odd reason. Apparently, Anushka Shetty for her role as Sweety for the movie had gained approximately 20 extra kilos to get more convincing looks instead of using prosthetics. 'Size Zero' is the undying example of Shetty's commitment towards her roles and characters in the movies and her penchant for perfecting things. The story revolves around an overweight girl who is judged and ridiculed because of her weight and soon she realises she isn't loved anymore because of her flab. As she embarks on her weight loss journey at a clinic, she uncovers the grave side effects of the weight loss medicines from one of her colleagues. As the movie progresses, she seemingly succeeds in her campaign against the clinic and also in winning her love back.
11. Mirchi (2013)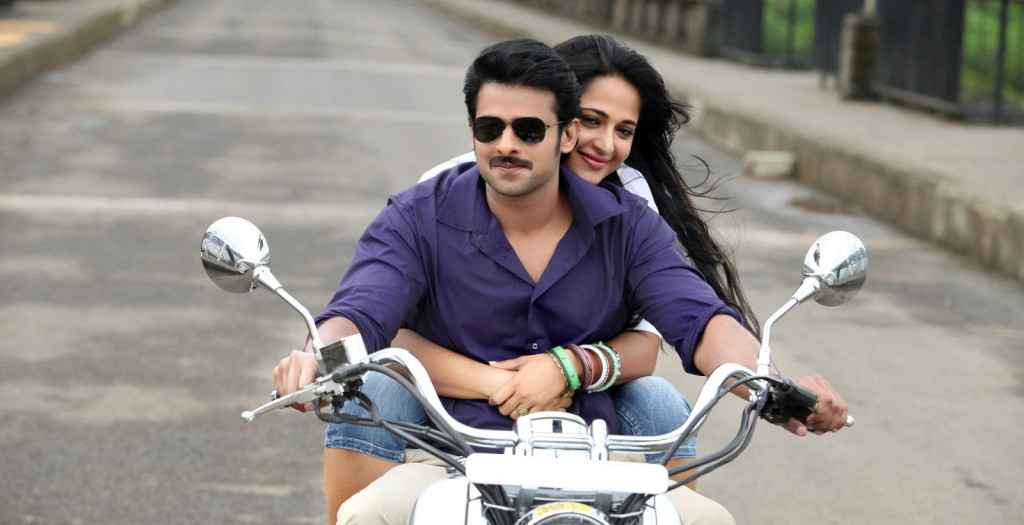 Anushka's second movie featuring opposite Prabhas, 'Mirchi' is the story of Jai, who tries to bring upon a change to the people he gets along with, and who is in love with Manasa, a girl he saves from marauders. When it is Jai's time to visit India to the countryside, the twist in the tale occurs and it is revealed that Jai belongs to a rival faction opposed to Manasa's family and that he was married to a girl named Vennela and that Manasa's stint was a mere attraction. Family rivalries, land disputes, and countryside visuals – things which aren't new for a Tollywood film are also a part of 'Mirchi'. The songs are perhaps the only viable attraction of the movie, along with the short-lived sizzle between Anushka and Prabhas. Still, one can endure 'Mirchi' only for Anushka, for her screen presence can render anyone smitten by her appeal.
10. Khaleja (2010)
The premise is set around Raju (Mahesh Babu), a cab driver in Hyderabad who's currently on a "mission" in Rajasthan, looking for a girl named Subhashini (Anushka Shetty), because he thinks the latter brings bad omen to his cab and to himself. In parallel, a soothsayer predicts that the problems of Pali village in Andhra will come to a definite end when a God-sent man visits their village. Raju's arrival to the village, followed by his finding of the land and mining mafia and eventually leading to their elimination. 'Khaleja' boasts of a typical Mahesh Babu's flick with ample action-scenes, some lighter moments and a bombastic love story. And so it happens.
9. Vikramarkudu (2006)
This S. S. Rajamouli's flick was released more than a decade prior to the conception of the 'Baahubali' phenomenon and was also remade in Hindi as 'Rowdy Rathore' featuring Akshay Kumar. The story follows a dual role of Ravi Teja as Sathi Babu and DCP Vikram Singh Rathod. Sathi Babu is a thief who pulls off small-time heists to make a living. One day, he finds a little girl named Neha inside one of a stolen suitcase. Neha mistakes him for her dad, when one fine day, it occurs to Sathi Babu that he has a similar face to that of Vikram Singh Rathod, the DCP. After Vikram Singh dies due to injuries caused in a brawl with some goons, Sathi Babu takes it upon himself to clean the "trash" left by Bavuji, a corrupt politician and a swindler, while posing as Rathod. Anushka plays Neeraja, Sathi Babu's love interest. As it might be evident, the movie's prime focus remains to be Ravi Teja, and Anushka seemingly appears sidelined in a small, yet important role.
8. Yennai Arindhaal (2005)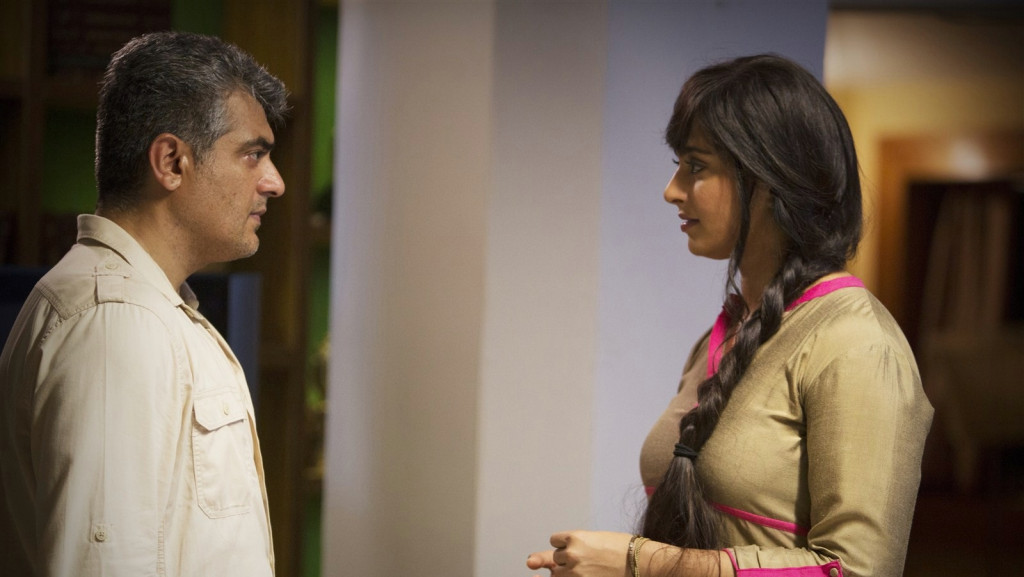 The Tamil blockbuster hit features Ajith and Anushka Shetty in lead roles. The film begins with Thenmozhi (Anushka Shetty) and Sathyadev (Ajith) seated next to each other in a flight to Chennai. Sathyadev has a tumultuous past and he's trying to bust an organ trafficking racket, while a few goons are trying to get to Themozhi and Isha – his foster daughter. How Thenmozhi starts developing a likeness for Sathyadev and how he protects his newfound family from criminals is all that forms the core of 'Yennai Arindhaal'. Anushka's screen presence is unmissable in this one.
7. Deiva Thirumagal (2011)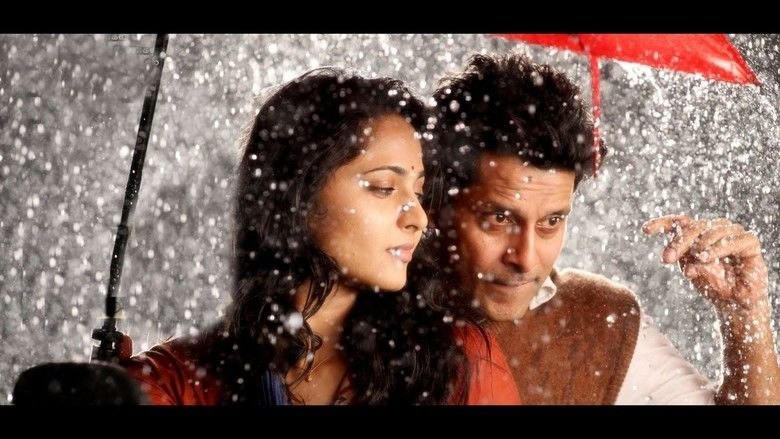 The tragic tale of the father-daughter relationship and their unbearable separation from each other can no better be portrayed than 'Deiva Thirumagal'. The story follows a mentally challenged man named Krishna, who has the mental capabilities comparable with a six-year-old and his daughter Nila, whom he brings up with utmost care and attention after the death of his wife and Nila's mother during childbirth. As it turns out, Nila's aunt and maternal grandfather are not in the favour of leaving Nila to the mercy of mentally and financially deprived Krishna and so the separation happens. That follows a lawsuit where Krishna's side is represented by Anu Raghunathan (Anushka Shetty). Even though Anu has a liking for Krishna, given the case is being for a noble cause, she let's go of her infatuations and helps him win the case. The performances are the finest and the screenplay is watertight. 'Deiva Thirumagal' will leave you searching for your tissues.
Read More: Sridevi Movies
6. Singam (2010)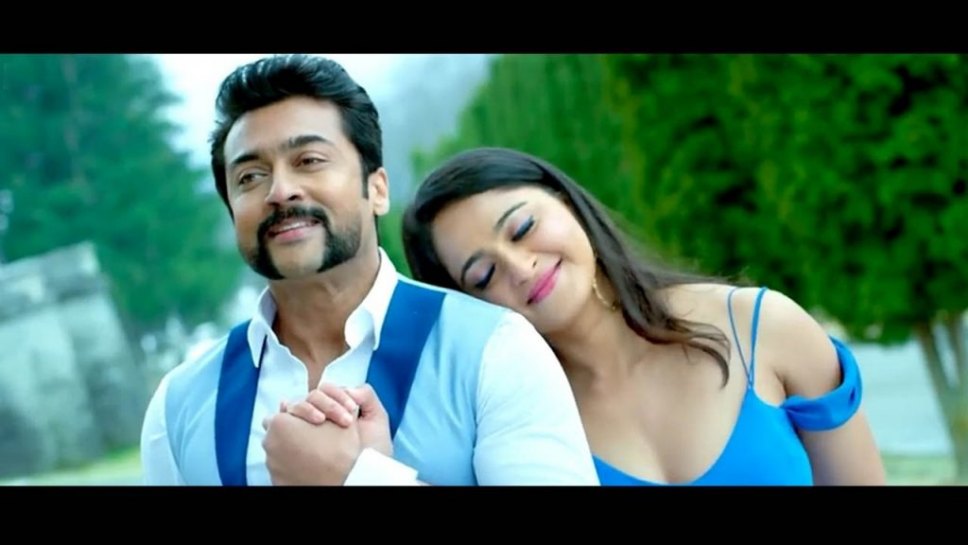 The blockbuster franchise is also known for a superhit pair that was Suriya and Anushka Shetty. The story revolves around an honest and a no-nonsense police officer Durai Singam, based out in Nallur village in Tamilnadu. He falls for Kavya (Anushka Shetty), the daughter of an affluent industrialist Mahalingam. Singam confronts Mayil Vaaganam, a mafia overlord and the cat and mouse play between them begins. The sequels boast more of Durai Singam's adventures and him undertaking new responsibilities and his cajoling around with Kavya, the outcome of which is easily predictable. Singam has garnered a cult following over the years and the ending of 'Si3' was a cliffhanger, suggesting there's a lot more to come. Fingers crossed.
5. Vedam (2010)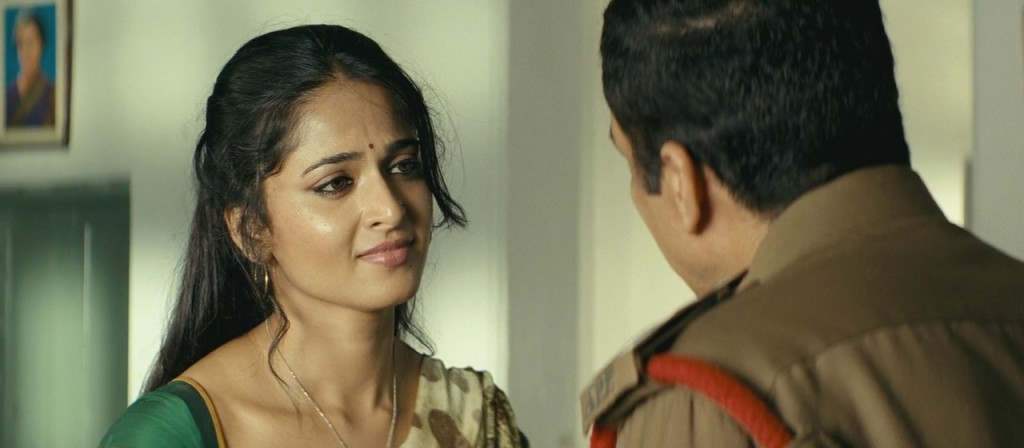 One of the select few movies of its kind and one of the highly critically acclaimed films of Tollywood, 'Vedam' was made in hyperlink style of cinema, where all the characters' paths cross due to circumstances at some point in the movie, which leads to the climax of the movie. Vedam's five protagonists, Vivek – a Bangalore-based rockstar, Saroja – a prostitute, Ramulu – a weaver in penury, Rahimuddin – an innocent but alleged terrorist who's been shot in the leg and Cable Raju – a local cable operator, end up in a hospital in the end due to one or the other reasons. As it goes, the hospital is attacked by terrorists towards the end and everyone's importance is realized post their death, which forms the tragic conclusion of the story. Anushka's performance as Saroja was heavily praised and 'Vedam' was rendered as a pathbreaking movie in Tollywood after its release.
4. Rudhramadevi (2015)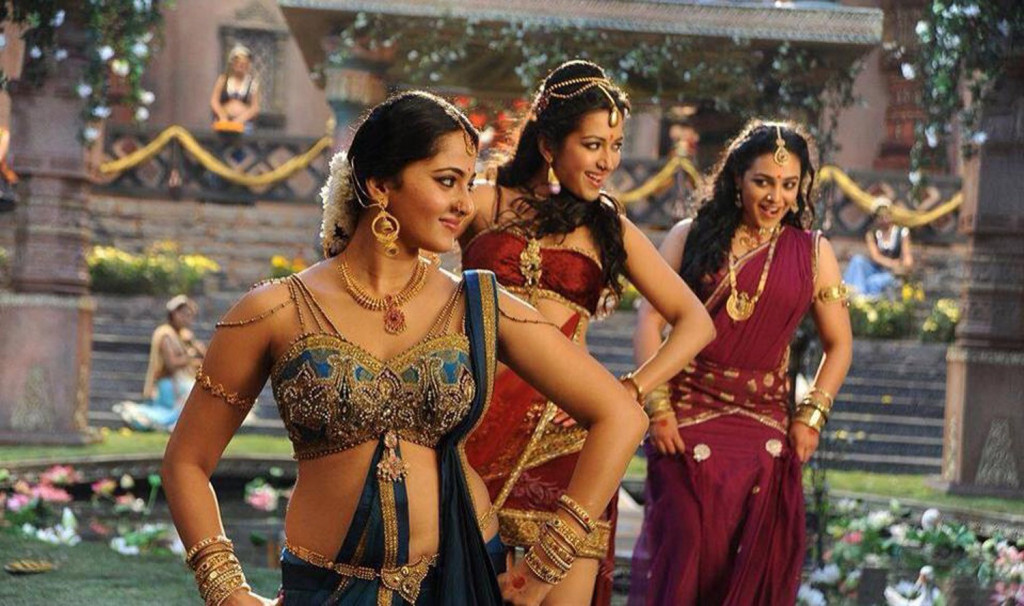 Though the historical drama had a stellar cast and a strong premise, the poor CGI and sub-par screenplay might have taken a toll on the Box Office collections of the film. The story revolves around Ganapatideva, the ruler of the Kakatiya dynasty in the 11th century. When his wife gives birth to a girl, Ganapatideva pronounces the girl as a boy to save him and his throne from possible invaders. As the princess grows up to become Rudrama Devi, the father-daughter duo start a joint rule and eventually, it is Rudrama Devi who takes charge of her own kingdom to protect it from any possible invasions. The crux of the movie is set around the fact that Rudrama Devi was the first female monarch in the history of present-day Andhra Pradesh and Anushka's conviction for the character makes it even the more realistic as if it existed only yesterday.
3. Bhaagamathie (2018)
Anushka's latest addition to her kitty, 'Bhaagamathie' went on to become one of the highest grossing Indian movies at the US Box Office and only one of the handful of Indian female-actor led movies having accomplished the feat. 'Bhaagamathie' revolves around Chanchala, an IAS officer who has been locked inside an allegedly haunted Bhaagamathie bungalow. As she explores the various artefacts inside the ancestral property, the spirit of Queen Bhaagamathie takes over her body and she's shifted to an asylum. As it turns out, she uncovers a huge money laundering scam by exposing one of her aides, while Queen Bhaagamathie's spirit still lingers on. Nail-biting and terrifying, Anushka's stint at horror movies has another crown jewel in the form of Bhaagamathie.
2. Arundhati (2009)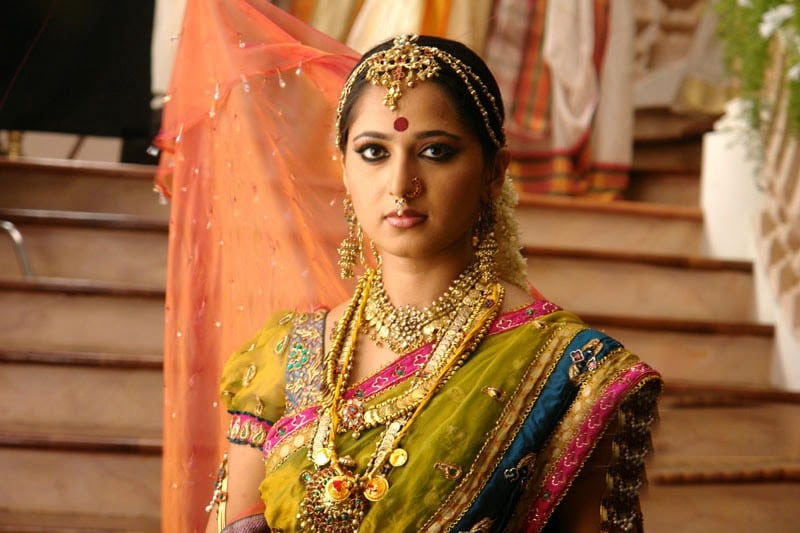 Anushka Shetty's first solo superhit after her venturing into the industry, 'Arundhati' follows the story of Arundhati, the great great granddaughter of the Raja of Gadwal. As the story pans out, it is revealed that Arundhati is the first female to be born into the family after her great-grandmother Jejamma and that she's an exact lookalike of Jejamma. Centuries ago, Jejamma had an enemy named Pasupathi, who led to the suicide of Jejamma's sister and also caused a great deal of trouble to the people of Gadwal. Pasupathi, who, in the present day has been trapped within powerful mantras can only be killed by the first female descendant of Jejamma, who is none other than Arundhati. The horror and the thrill are spellbinding and Anushka's dual role gives us the impression of two different actors enacting the same part, time and again, a feat that hasn't been accomplished by many.
1. Baahubali: The Beginning (2015), Baahubali: The Conclusion (2017)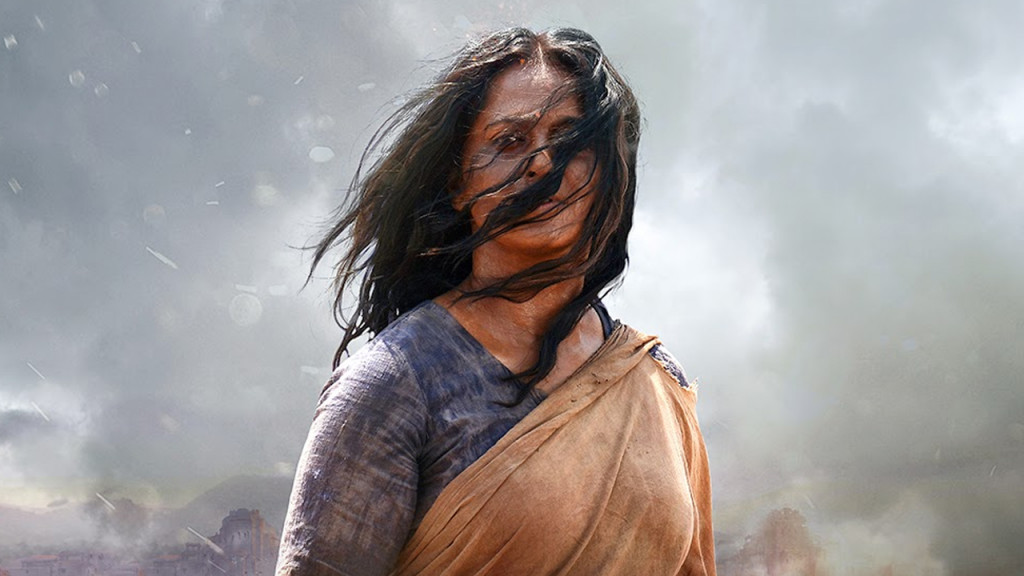 While 'The Beginning' witnessed an ailing and chained Devasena (Anushka Shetty) who awaits the arrival of her son Mahendra Baahubali to her rescue, the second instalment 'The Conclusion' is a telltale of how Mahendra Baahubali came into being and how Amarendra Baahubali and Devasena stood the test of time, the atrocities and heresy of Bhallaladeva to get to the throne. Devasena's character was perhaps the only prominent one which had been portrayed in both young and old ages by the same actor and it takes a lot of talent to wear both the shoes and appear convincing at the same time. 'Baahubali' has proved the mettle of Anushka as a seasoned actress whose on-screen charm and grace had left us entranced. Easily the best movie franchise featuring Anushka Shetty.
Read More: Anushka Sharma Movies