Today the name Anushka Sharma is enough to make fans go crazy and make producers and sponsors line up outside her office. She has given blockbusters, produced her own movies and is a favorite with big brands who wants a Youth icon to endorse their products. She doesn't shy away from speaking her mind in interviews and giving a piece of her mind if necessary; thus making her a true blue feminist who knows her rights. Expect her to break many glass ceilings in Bollywood as she continues to rise in the ladder of stardom and that day is not far when she will be officially declared as the 'Queen of Bollywood'. Here is the list of top 12 movies of Anushka Sharma.
12. Bombay Velvet (2015)
Anurag Kashyap's 'Bombay Velvet' wasn't even given a fair chance at survival. Even prior to its release the film was in the news for all the wrong reasons; over budget, starry tantrums, the casting of Karan Johar and skepticism over a relatively non commercial filmmaker getting a studio back up. Yes, it was a clean box office flop and there's no way of redeeming that but anyone who has seen the film will agree that it is not as bad as the Indian film reviewers made it out to be. The film is set in the 1960s Bombay and is spectacular to look at. Ranbir Kapoor and Anushka Sharma not only looked stunning in their retro avatars but also portrayed their parts with sincerity as well as with the flair of being legitimate movie stars. Anushka was a delight in her role as a Jazz singer. She exuded oomph, style and a queen like demeanour. The film got a standing ovation on its screening at the Locarno Film Fest.
11. Phillauri (2017)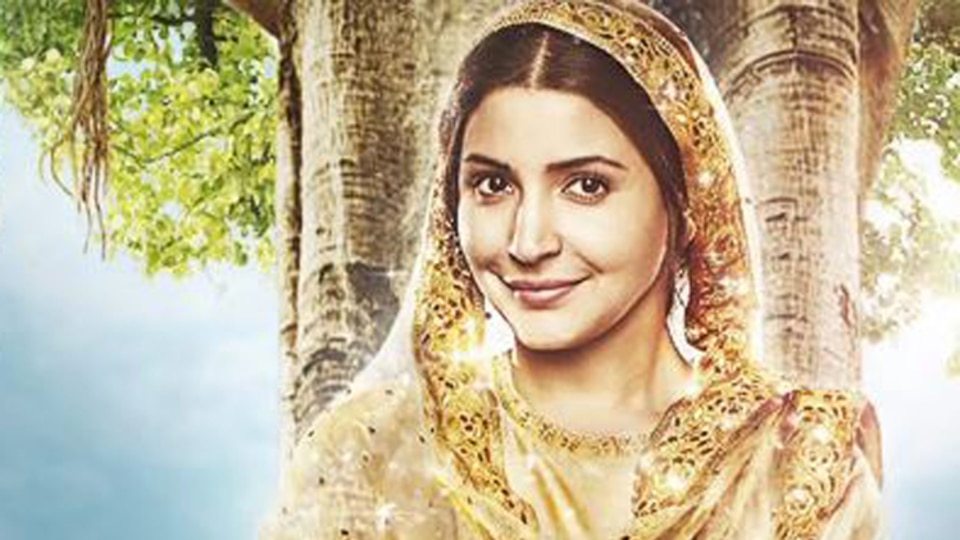 Her second film as an actor-producer 'Phillauri' is not match for her first production venture 'NH10' but it deserves full marks for originality. The film is very poetic as there is an honest love story at the core of it and is a perfect blend of the rural and urban sentiments of India. Anushka Sharma playing a ghost is not only a brilliant idea on paper but also in its cinematic execution. Her character was ably supported by the natural charisma of Diljit Dosanjh, who plays her lover. 'Phillauri' is hard to categorize it into particular genre but calling it a romantic-fantasy-dramedy comes close to describing it. It once again proved that the only way for the art of cinema to move ahead is to tell stories which are unique and has a heart and soul. Anushka Sharma is one of the most exciting producers of Bollywood right now and her upcoming film 'Pari' only adds to the excitement.
10. Matru Ki Bijlee Ka Mandola (2013)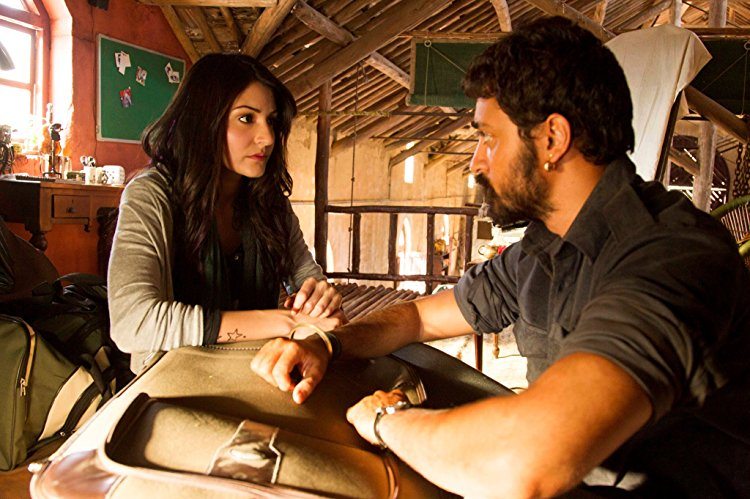 Critics were divided in their opinions of Vishal Bhardwaj's 'Matru Ki Bijlee Ka Mandola'; some called it one of the best of the year while others called out its lack of mass appeal. It wasn't surprising because on any given day watching a Vishal Bhardwaj movie requires a proper knowledge of literature and social issues and in this case even the name of the film is confusing. The film's cast was a mixed bag as there was Pankaj Kapur and Shabana Azmi on one side and Imran Khan and Anushka Sharma on the other to balance things. Instead the result was a film which has its moments of pure cinematic genius while some are utterly forgettable and this also includes the music by the director himself. Anushka Sharma displayed enough sensuality to keep you drooling and also showed that she can handle complex roles given a right director. The quality of the film left to be desired.
9. Badmaash Company (2010)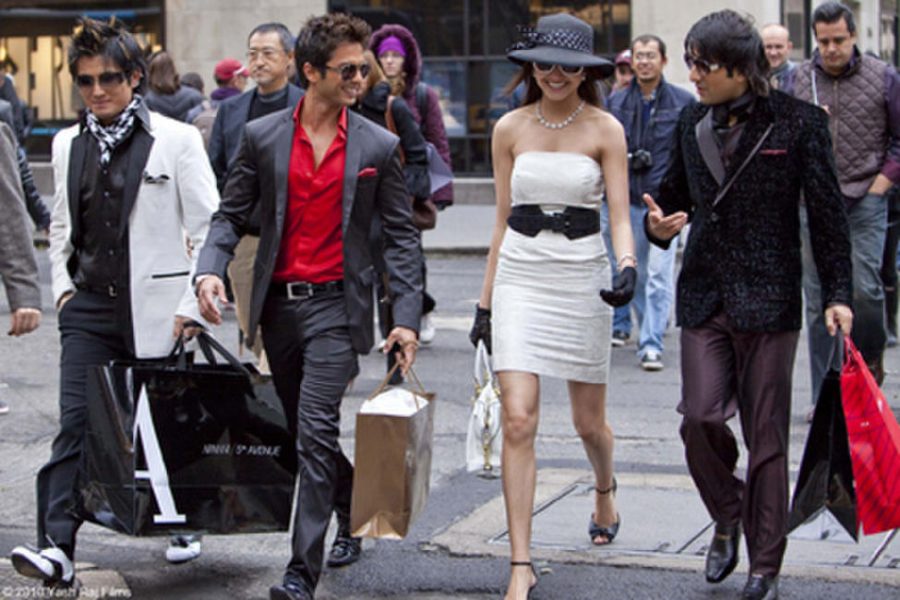 The super success of 'Rab Ne Bana Di Jodi' made her the poster girl of Yash Raj Films which is why they repeated her again in 'Badmaash Company'. The film worked for some people while it didn't for others but there is an inimitable quality to it. The story follows the age old cliché of crime doesn't pay but the audience were treated to a film that strives to be different despite sailing in familiar territories. Shahid Kapoor leads the gang but Anushka Sharma is the backbone. She is also the heart of the film as she smiles and talks her way into our hearts. This film too set the box office on fire and Anushka hasn't looked back since then.
8. Jab Tak Hai Jaan (2012)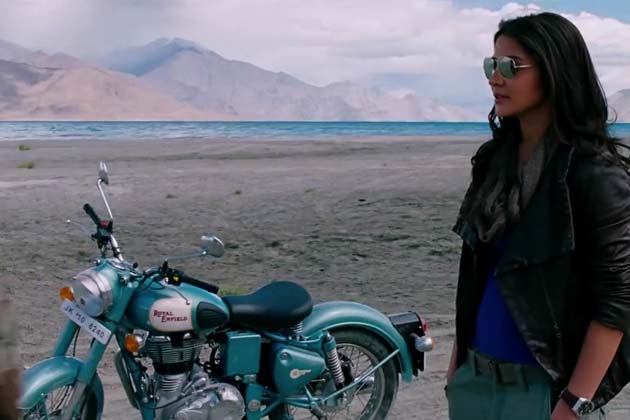 Some people say she was lucky to be a part of Yash Chopra's final directorial venture but she silenced everyone by winning accolades and praises as the only good thing in a rather tedious film. She managed to outshine, in her own peculiar way, even the king of romance Shah Rukh Khan in some scenes. And she is a better actress than Katrina Kaif any given day. The film gave her ample scope to utilize her vivacious nature to give an edge to the love story between her and SRK. It was no surprise when she won the Filmfare best supporting actress award for her lively performance. The critics unanimously panned the movie for lacking the magic of a regular Yash Chopra film but were again unanimous in their praise for Anushka. The box office success of the film gave a much needed boost to her career.
7. Dil Dhadakne Do (2015)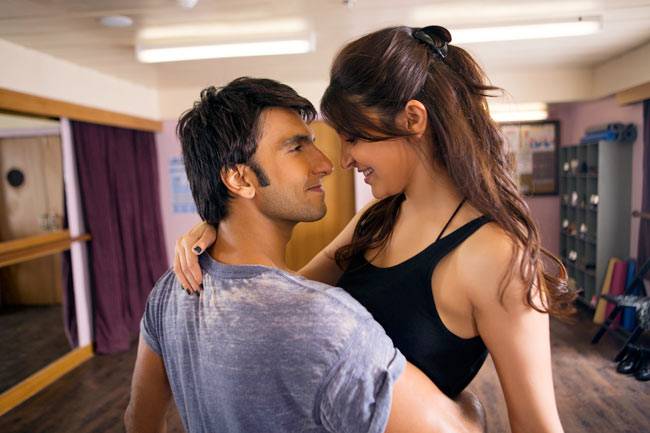 She had a small role in this dysfunctional family drama directed by Zoya Akhtar but it was enough for her to make her presence felt. It seemed like she really had a lot of fun while shooting for the film and her happiness was clearly evident in the way she danced in the song 'Girls Like To Swing'. Her chemistry with Ranveer Singh got very less screen time but was sizzling enough to make a lasting impression. She also mouthed some wonderful dialogues in the film: 'Dil Se Faisla Karo Tumhe Kya Karna Hai … Dimaag Tarkeeb Nikaal Lega'. In a film where even a dog's voiceover was done by Aamir Khan let's just say that Anushka Sharma did a good job of holding her own against acting giants like Anil Kapoor, Shefali Shah and Priyanka Chopra.
Read More: Ethan Hawke Movies
6. Ae Dil Hai Mushkil (2016)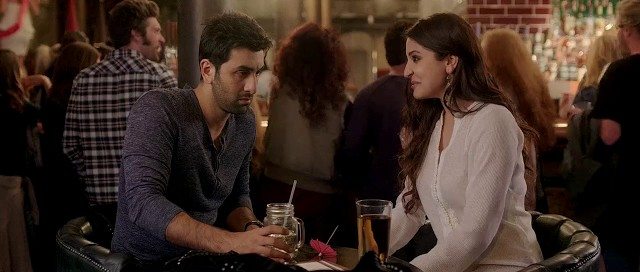 It was her third hit in a row following 'Dil Dhadakne Do'and 'Sultan'. Karan Johar's film made it official that she is going to give Deepika Padukone a run for her money. The supposedly jinxed trio of 'Bombay Velvet' – Ranbir Kapoor, Anushka Sharma and Karan Johar' – teamed up again for a romantic comedy but this time luck was on their side. Anushka came up with a career defining performance as a girl in love who succumbs to the demands of a life threatening disease. Ranbir Kapoor was the epitome of a friend zoned guy who was also by nature a hopeless romantic. Aishwarya Rai Bachchan was a sensuous distraction but Anushka made sure that she took the cake when it comes to the matters of the heart. The film proved to be Karan Johar's biggest hit till date.
5. Sultan (2016)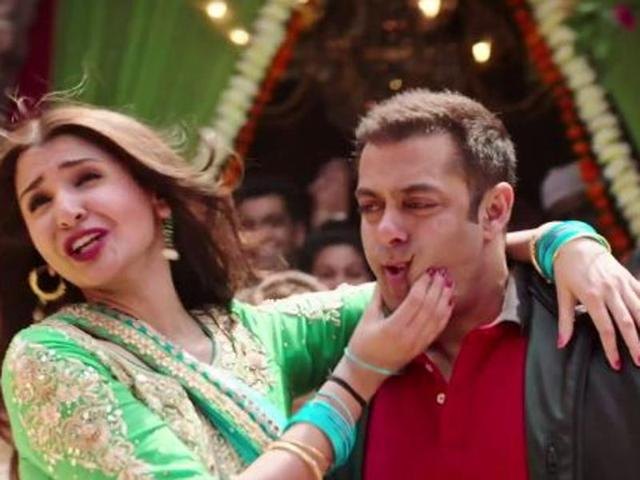 There's no denying that Salman Khan is in the golden phase of his career. So when soon-to-be queen Anushka Sharma was paired opposite King Midas in Ali Abbas Zafar's 'Sultan' the box office responded in the only way it knows – the film grossed over 580 crore worldwide. It meant that Anushka Sharma is still lucky for Yash Raj Films and can play any role with conviction, a wrestler in this case. The film was feted at the 20th Shanghai International Film Festival with the Jackie Chan Action Movie Award. Back home Anushka Sharma was praised for her action skills even though some critics pointed out that her character giving up wrestling for domesticity didn't go well with her otherwise ferocious role. Well as long as they are talking about her work it's always a good thing.
4. Rab Ne Bana Di Jodi (2008)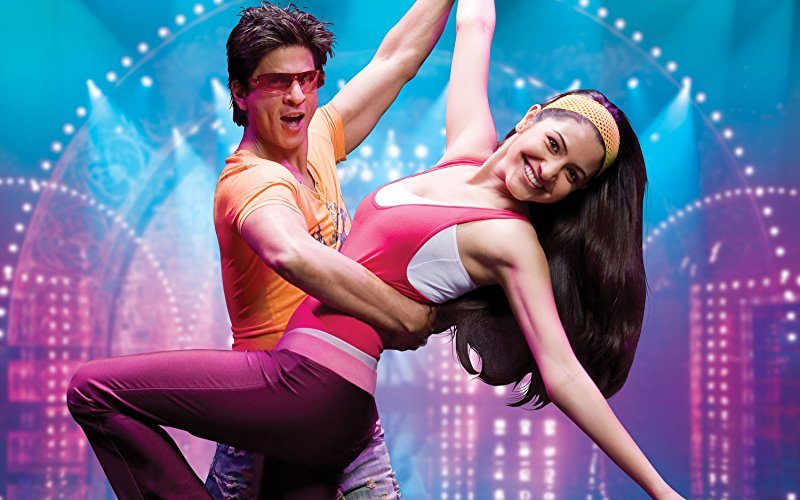 When news broke out that she will be debuting opposite none other than Shah Rukh Khan in 'Rab Ne Bana Di Jodi' she became an instant celebrity as the media began to form an unhealthy obsession with her. Suddnely she was everywhere; from magazine covers to front pages of tabloids. To speak the truth she couldn't have dreamt of a better debut than the one she got and she not only passed her first exam with flying colours but also joined the list of an elite group of actresses who formed a successful on-screen pairing with the King Khan. The audience got to see two sides of Anushka Sharma in her debut; a demure and a fun loving fun. Her 'Dance Pe Chance' number can still make you tap your feet with delight. It was a really a wonderful beginning to a career that is slowly reaching to its peak.
3. NH10 (2015)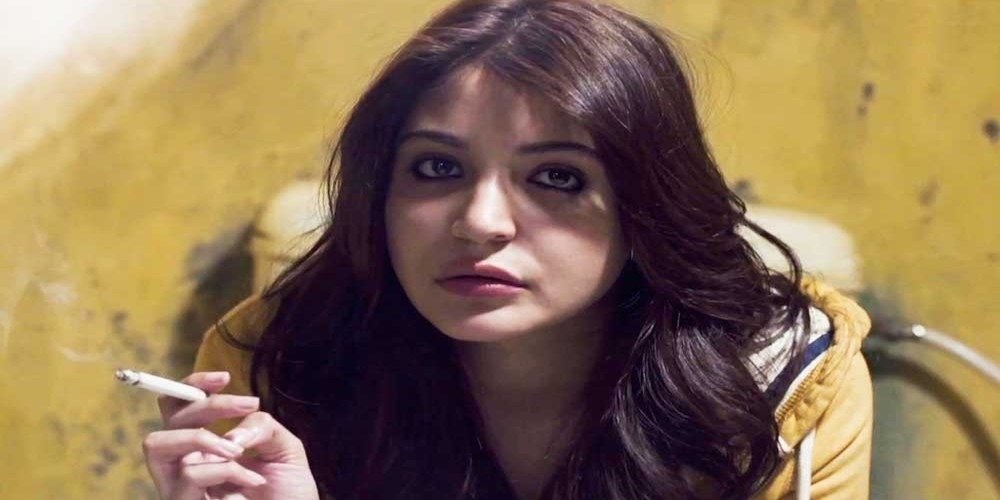 Anushka Sharma is a risk taker as is evident from the fact that she jumped into the production bandwagon right when she was starting to get comfortable in her position as an actress. And the topic – honour killing – she chose for her maiden production venture only proved that she is serious about it. 'NH10' is a ground breaking film on many levels. How many Indian films do you get to see where the female lead takes charge of the proceedings and even avenges the death of her lover? It won't be wrong to say that barring a few 'Wonder Woman' here and there, such a scenario is rare even in world cinema. The film is very raw in its treatment of an already gritty subject matter. Anushka hurl abuses and fights tooth and nail to protect herself from the baddies who are hell bent on making life hard for her. When she finally gets her revenge in the end you will be forced to stand up and cheer for her bravery just like we have been doing for our male actors for so many years.
2. PK (2014)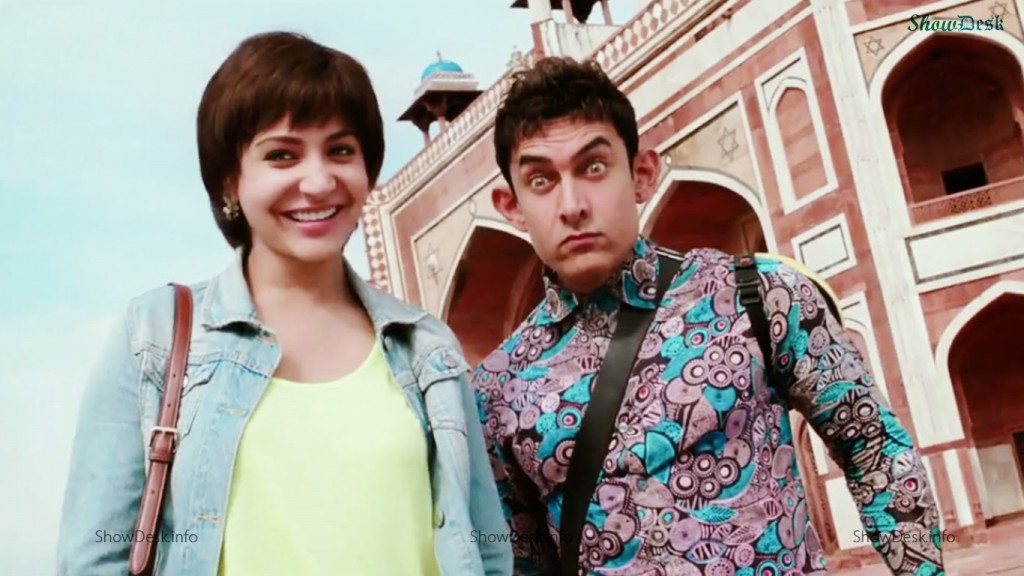 'PK' is a typical Rajkumar Hirani movie which is both entertaining as well as thought provoking. This time around Hirani's scathing eyes focused on religion and its validity in a modern world. Naturally the film courted many controversies and attacks from conservative groups. 'PK' is not only the biggest Indian hit of 2014 but also became the first Indian film to cross $100 million worldwide. Some fans also pointed out PK's similarity to another Bollywood film 'Oh My God!' but it was just a case of mere coincidence. Aamir Khan was a delight in the title role and so was Anushka Sharma who develops a strong friendship with 'PK'. The film released at a time when Anushka Sharma's duck faced memes were all over the internet but in a strange way it worked in her favour.
1. Band Baaja Baaraat (2010)
Ranveer Singh had an energetic debut with 'Band Baaja Baaraat' but without Anushka Sharma's company in the film he would have been a lost cause. She literally guides him throughout the film and teaches him to stand on his own feet. Their chemistry was so real that rumours of link up off screen started surfacing post the release of the film. Above all the film showcases that a determined and confident Anushka can carry a film on her shoulders and can hog all the limelight without making the male lead uncomfortable. She was nominated for all the top awards that year for her once in a lifetime performance. Her character Shruti Kakkar is a firebrand just like her who speaks her mind and leads the way. This is the film in which she showed signs that she has it in her what it takes to rule Bollywood.
Read More: Sairose Ronan Movies