Trisha Krishnan is one of the most popular, accomplished, talented and beautiful actresses of our times. The major share of her body of work comprises of South Indian films. She seems eloquent in all the South Indian languages and brings poise, strength, and expression to her characters. Her star power makes her unmistakably noticeable even in a temporally limited role. She has been a choice for A-list auteurs and has worked with the best of actors. She has the capacity to outshine her male costars.
Here is the list of top Trisha films that will make you familiar with the talent this woman has.
12. Khatta Meetha (2010)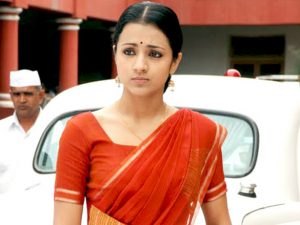 A non-achiever, Sachin Tichkule, endeavors to become a successful contractor. In the wake of which, he engages in bribery and malpractices. Ridiculed by his family for his failure and incompetence, he shuns his moral high ground. It is when Gehna Ganpule becomes the new municipal that things take a turn. Revisiting his past and his present condition With fun and frolic, this. A movie directed by Priyadarshan that has Akshay Kumar in the lead.
11. Varsham (2004)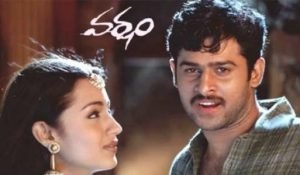 Venkat and Shailaja are deeply in love. But, Shailaja's father wants to marry her off to Bhadranna. He is a cold-blooded, ruthless landlord. Shailaja is battered like a ragged doll between the ambitions of these two lecherous men, her father and Bhadranna. On her own terms, she builds a successful career as an actress. But, the decisions of her love and career are implicitly advantageous for her father. This Telugu movie stars two most attractive actors, Vikas and Trisha, as a handsome couple; with the great Prakash Raj, as her father.
10. Mohini (2018)
The horror genre is gravely underdeveloped in India. Well, Trisha has planned to change the way Indian Cinema presents the genre. An upcoming horror flick featuring Trisha and Jacky. It is a story of a disfigured man who falls in love with a mysterious woman. Trisha has the capacity and a star power to carry the baggage of an entire film on her back. An ambitious project, directed by Ramana Madhesh.
9. Yennai Arinthaal (2015)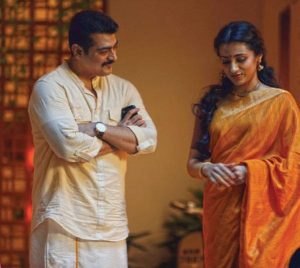 Ajith plays a police officer who is resolved to put an end to organ trafficking. He's unaware that the one who masterminds this crime was the murderer of his beloved. Trisha plays the role of a single mother, who marries Ajith's character, Sathyadev. Although, in a limited role, Trisha makes her presence felt as a smart, independent, and fearless woman in a Gautam Menon directed action film.
8. Saamy (2003)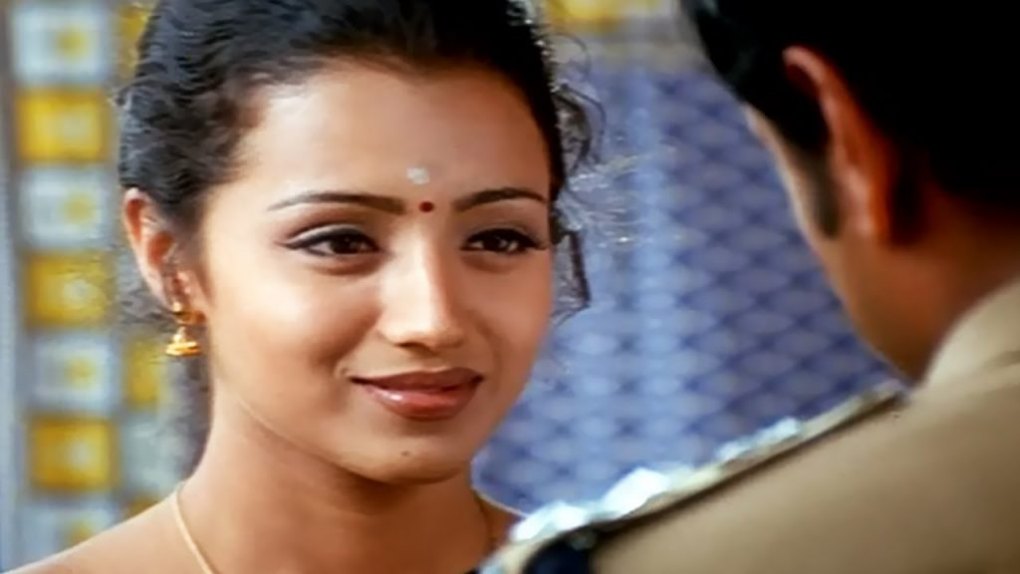 Trisha plays the love interest of Vikram in this politically charged film. Saamy is a DCP who tries to make the law and order situation favourable. But, not without trading his way through the unscrupulous local strongmen. He accepts bribery and compromises. Later ending up in a turmoil. Directed by Hari, it is not merely a stereotype. With the music of Harris Jayaraj, it became an instant fan favourite.
7. Mounam Pesiyadhe (2002)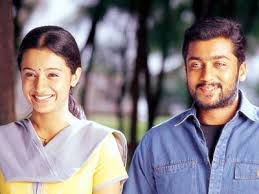 Gautham, a reclusive and reluctant person, falls in love with Sandhya, who is to marry his best friend, Kannan. He comes to know of Sandhya and Kannan's Disinterest towards their marriage and Kannan's love for Maha. He believes that Sandhya too has fallen for him. But, destiny has something else written for him. Directed by Ameer Sultan, this movie is known for the range of its character graph, intelligently built intrigue and twists interwoven in an innocent love story. The cast of Suriya and Trisha is its USP.
Read More: Best Akshay Kumar Movies
6. Ghiili (2004)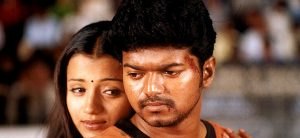 Velu saves Dhanalakshmi from the clutches. Velu is a Kabaddi. He goes to Madurai. Dhanalakshmi is a poor, meek and timid village girl. A village leader, Muthupandi, lusts her. He tortures and kills her family members. Velu and Dhanalakshmi fall in love, which gives them the strength to fight all dangers. A 'racy entertainer' with a stellar cast of Vijay, Trisha, and Prakash Raj, this movie received accolades and appreciation.
5. Thoongavanam(2005)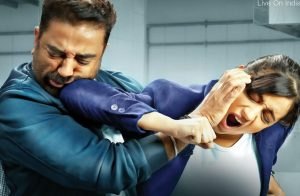 In the aftermath of thwarting a scam. Inspector Divakar is forced by Vitthal to return a bag of cocaine he seized. He has Divakar's son. Mallika is a scrupulous colleague. She becomes suspicious of him. In the hotch-potch of conspiracies and collisions, they beat the bad guys. A slick, entertaining crime adventure. The movie received positive reviews. Trisha pulled off a challenging role. She made her presence felt in a movie that had Kamal Hassan and Prakash Raj in prominent roles.
4. Nuvvostanante Nenoddanta (2005)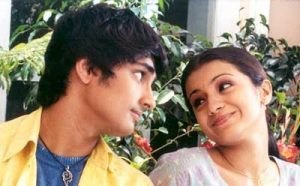 Siri and her brother, Sivaramakrishna, have a rough childhood. They are abandoned by their father and orphaned by the death of their mother. Siri grows up to be a traditional, simple, rural girl. She falls in love with a rich, foreign-return. Their love makes through the class culture and reluctance of Santhosh's family and Siri's brother. Thrisha as Siri and Siddharth as Santhosh did magic on-screen. Directed by Prabhu Deva, it went on to win eight Filmfares.
3. Kodi (2016)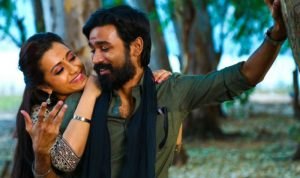 This movie finally brought the much-awaited pairing of Trisha and Dhanush on the big screen. In this politically charged thriller, Thrisha plays the role of Rudhra, a young politician of the ruling party. She is contesting against her lover. Kodi, the lover is murdered and fate brings his twin brother into the political scene. In this game of snake and ladder, Ambu, the twin endeavors to find the killer of his brother. Written and directed by R. S. Durai Senthilkumar. Trisha shows her ability to run a political entertainer without the need of a male villain.
2. Hey Jude (2017)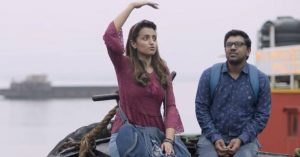 Taking its name from the Beetles' song, this Malayalam movie is equally playful, uplifting and heartfelt. Directed by Shyamaprasad, it stars Nivin Pauly and Trisha Krishnan. It is a story about how bitter beginnings can lead to joyful. Jude, the reclusive and genius son of a sulking father, befriends Dr. Sebastian and his daughter, Crystal. It brings positive transformations in his life. A quirky tale set in Goa, accompanied by cheerful music by an array of fabulous artists.
1. Vinnaithaandi Varuvaya (2010)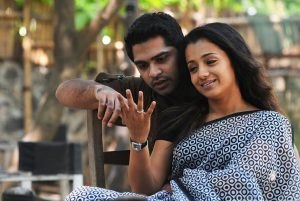 Trisha Krishnan and Silambarasan playing the leads in a Gautham Menon love story, adorned with the music of A.R. Rahman. Need I say more? A Hindu assistant director, Karthik, falls in love with a Christian girl, Jessie, in the neighborhood. They try to stick through all odds, but a 40 days shoot in Goa separates the two in ways that form one of the most realistic and passionate second-half of a love story Indian Cinema has ever come to terms with. The way Menon manages complex human relationships is beautifully showcased in this movie.
Read More: Best Gautham Menon Movies