Gautham Menon began his career with a breezy and vibrant love story. He soon surprised his fans by making gruesome thrillers and bloody revenge dramas. With movies like Khaaka Khaaka, he amalgamated both the genres and brought Mani Rathnam and Ramgopal Varma style of filmmaking together in one film. The cinematic experience of his movies is usually exacerbated by soulful music, thanks to music maestros like Ilayaraja, A.R. Rahman and Harris Jayaraj. Blessed with an observant eye and an impeccable taste in imagery and music, Menon, very sensitively, deals with real human emotions with utmost finesse. His success is made conspicuous by constant remakes and releases of his movies in multiple languages. Here is the list of top movies that one must watch to get a sense of the range of his body of work.
Note: Remakes were not ranked for this list purposes.
11. Nadunisi Naaygal (2011)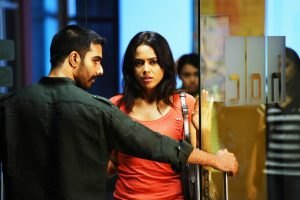 Samar has had a traumatizing childhood, as he was abused and sexually abused by his father. As an adult, his disturbed past makes him a psychopath killer who takes pleasure in engaging in sexual behaviour and brutally killing people. An unceasingly haunting film, with a cast of Veera and Sameera Reddy, actually scared people away from theatres. But, its brilliance and intensity were later realized by the audience.
10. Gharshana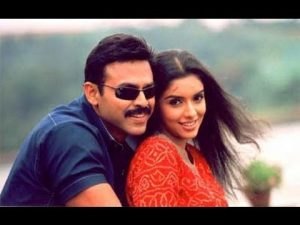 It's a story of Ramchandra, an IPS officer, whose upbringing has made him rigid and reluctant. He eventually does fall in love with a school teacher, Maya. Things become messy when the dark and dangerous world of crime entangle his family to make him vulnerable. Spark, style and a surprising amount of goriness characterize this film. With masterful craft of Menon, technical achievement and brilliant performances by Venkat, Asin and Salim Baig, this movie received widespread acceptance. The movie initially released as Kaakha Kaakha in Tamil, starring Surya and Jyothika.
9. Neethane En Ponvasantham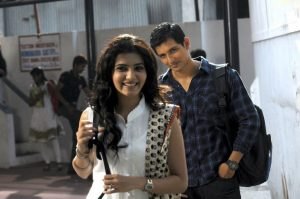 When the maestro, Ilayraja, blesses a movie with his touch, it becomes golden. This lush and vibrant love story traces the life of a boy and a girl since childhood. It only proves that these two individuals are inseparable, despite ups and downs. Even distances could never keep their fates from crossing paths again and again, in different stages of life. The best part about the movie is the rawness, the confusion, the quarrels and the indecisiveness that makes the story of Nithya (Samantha Akkineni) and Varun (Jiiva) more approachable.
8. Achcham Yenbadhu Madamaiyada (2016)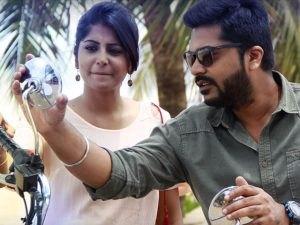 The movie starts with a breezy, fun love story between Murli and Leela, who embark upon a journey on a bike, making it seem like a fresh vibrant road movie. It soon turns into an action thriller when unexpected events take place leading to their accident and Leela's father's death. AYM became an instant hit, warmly welcomed by the people, with its sensational music by AR Rahman. It had an unusual cast of Silambarasan, Manjima Mohan, Samantha Akkineni and Baba Sehgal.
7. Yennai Arindhaal (2015)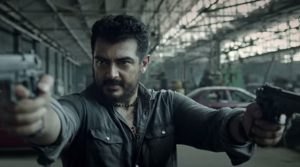 With Ajith in the lead, you're instantly assured of a good time watching a movie. Like his own personality and looks, the movie mottled with all colours of emotions, making it a beautiful blend of an actioner with some heart. A police officer, on a mission to uncover an organ trafficking business, comes to know of the person who killed the love of his life. The gritty action sequences along with some lovely boy-and-girl ones, combine together to create an entertaining, well-crafted movie.
6. Vaaranam Aayiram (2008)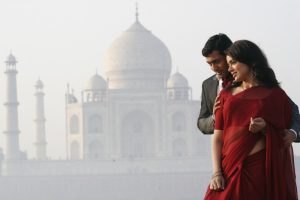 It has a solid cast that includes Surya, Sameera Reddy, Simran and Divya Spandana. It is a beautiful tale of the bond between father and son, as they help and guide each other through happiness, love, sorrow, and life. Adding another feather to Menon's cap, this movie was a recipient of the National Award for the Best Tamil Film for the year 2008. This movie comes straight from the heart, and will surely make you weep.
Read More: Best Ajith Movies