Macaulay Culkin is a lesser known name nowadays as compared to it once was in the early 90s. The actor, who was once touted to be a potential child prodigy, an emerging actor, and a future superstar is now nowhere near to his supposed stature. Proclaimed to be the best child actor, next only to Shirley Temple, and after featuring in numerous "lists" consisting of the best child actors, Culkin's name slowly faded away from our memories as well as from the world of cinema. Due to the perils of alleged substance abuse and the accusations surrounding the actor, it has taken a while for Culkin to make a comeback to the big screen.
With his upcoming venture 'Changeland' that is under production and given his impeccable track record (albeit a couple of decades ago) as a child actor, it won't be a folly to say that Culkin still has some mettle left in him. While he received heaps of praises for his stint as Kevin McCallister in Chris Columbus' directorial 'Home Alone' franchise, he also received flak (and worst actor awards) for few of his "comeback" movies.
All said and done, I am still of the strongest opinion that Macaulay Culkin has a great actor somewhere inside of him and given the right direction, the right choice of projects and the unwavering fan support that he always had, he could still be the future of some of the great upcoming films. Let's keep our fingers crossed with a hope that his imminent flicks are as rib-tickling and intense as were his movies as a child actor.
Here's a list of top Macaulay Culkin movies, from worst to best.
Warning: This list isn't exhaustive and it may contain some spoilers!
12. Getting Even with Dad (1994)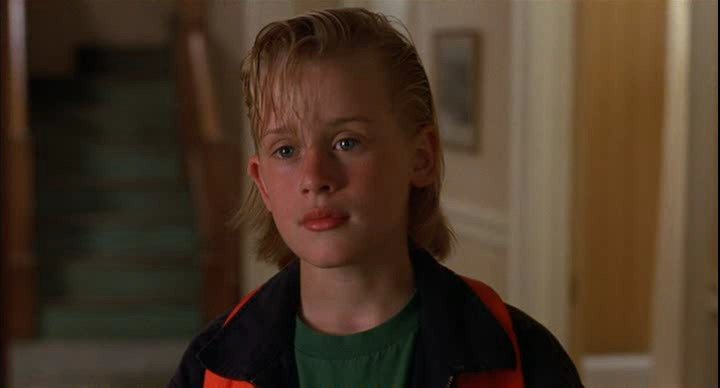 As heartwarming as the title may seem, the movie turned out to be a polar opposite of our expectations. Instead of an emotional saga that brings the father-son duo together, the movie stretches beyond repair wherein the dad is an ex-con and is a widower while the son tries to foil his dad's plans to gain from a robbery by hiding away his precious coins. As predictable as a movie could become, the ending is cliched with the same old "happy endings" situation and both of them end up making compromises. This one's all about "getting even" with an uneven, bumpy and incoherent premise.
11. Ri¢hie Ri¢h (1994)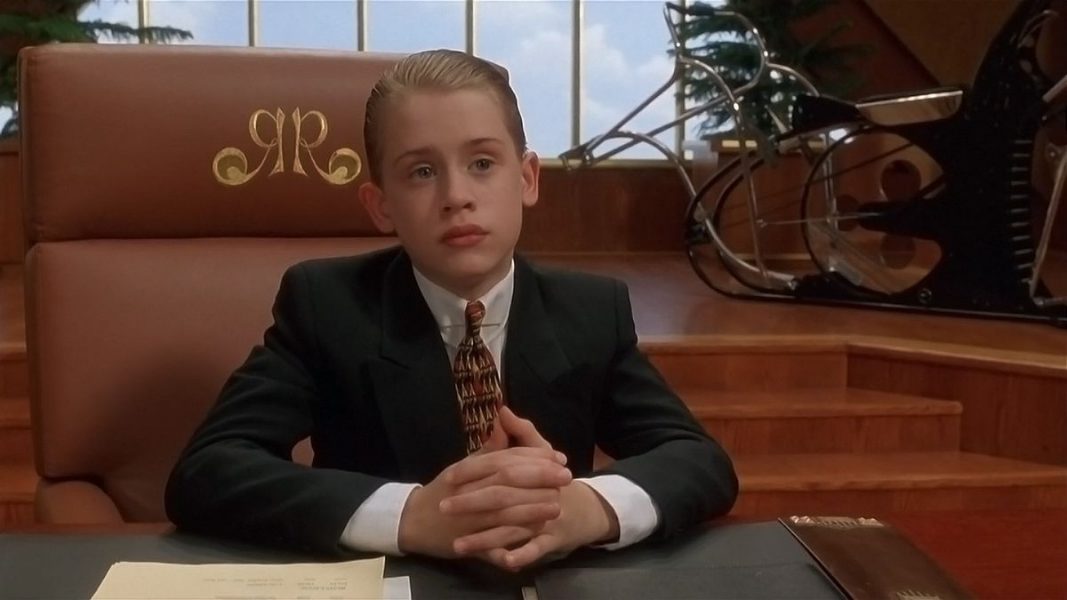 The cent signs within the title are the only form of currency the movie deserves. While we saw a brilliant, tech-savvy and brave Kevin McCallister a few years ago in 'Home Alone' franchise, 'Ri¢hie Ri¢h' went a few steps ahead (overboard, I'd say). Though there is a certain element of coherence and the conceptualization is apt, the performances are on their decline, with Macaulay Culkin leading the way. As opposed to his acclaimed role in 'Home Alone', his Richie Rich, Jr. is like an emotionless, happy-go-lucky rag doll, with a waning sense of humor. However, the movie does well in terms of its production design, its plot and the storyline which compensates its lows.
10. The Good Son (1993)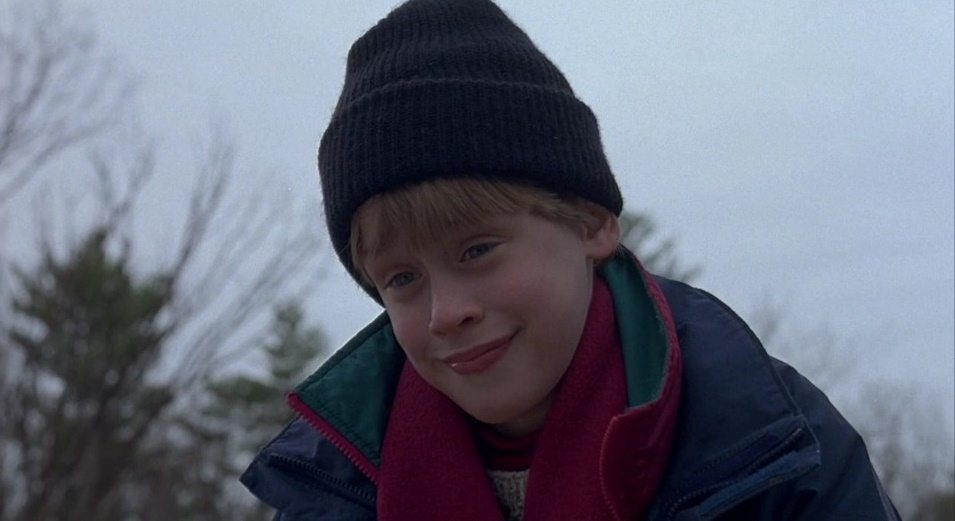 Macaulay Culkin portrays the sociopath antagonist Henry Evans in this flick, the cousin of the protagonist Mark Evans (Elijah Wood). As dark and depressing as it may seem, the role was a shocking turnaround for Culkin after his stint in 'Home Alone'. Henry's desperate measures to demean and downplay upon Mark's emotions and the kids he's close to is outright creepy. 'The Good Son' though has an interesting theme, the casting, the premise and performances could've been far better.
9. The Pagemaster (1994)
A live-action animated movie at its onset, 'The Pagemaster' is the story of a young boy named Richard (Macaulay Culkin) who is an indoorsy, scared and wary kid, unwilling to take chances in his life. Caught in a storm one fine day, and after taking shelter in a library, he comes across three fictional books – Adventure, Fantasy and Horror and a pushy yet mythical Pagemaster. The movie progresses with Richard trying to overcome his fears and having some fun using props and storylines from various children-fantasy books. With its own sporadic moments of surprise and bliss, 'The Pagemaster' could be endured just once. Only for Mr. Culkin.
8. See You in the Morning (1989)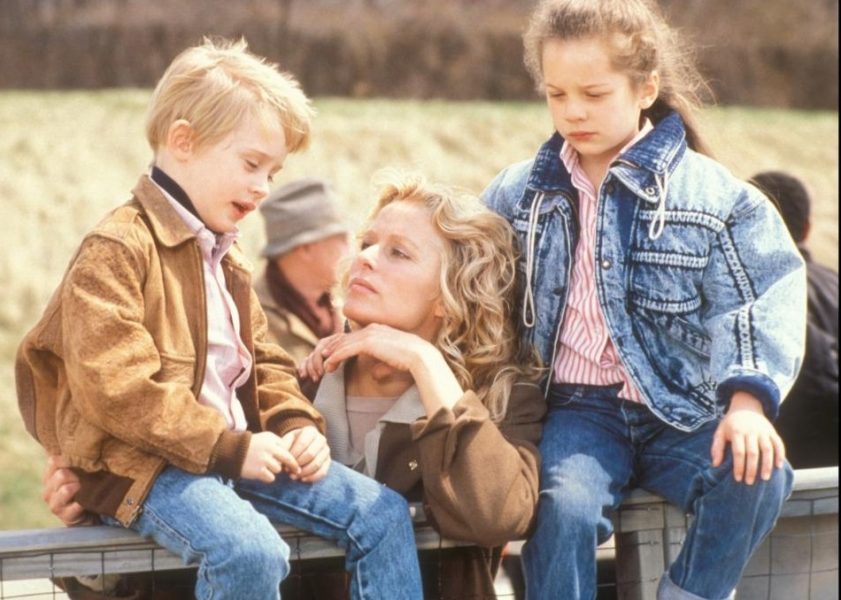 With an ensemble cast and many child actors, including Drew Barrymore and Macaulay Culkin, 'See You in the Morning' is a heartwarming story revolving around Larry (Jeff Bridges) and Beth (Alice Krige). After overcoming their own personal turmoils, Larry and Beth now have an attraction towards each other. As they gel well together, their children from the previous relationships need some more time to tag along, which they do after some dramatic turns and twists in the story.
7. Sex and Breakfast (2007)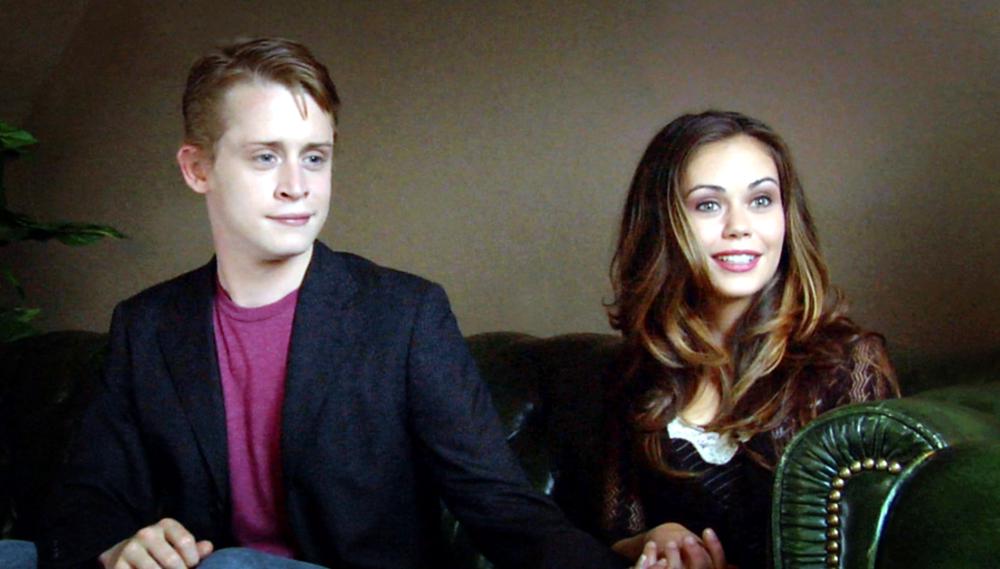 Culkin plays the overborne and wary James, who is in a relationship with a domineering Heather. As their relationship becomes more and more strained and unstable over the years, as does another couples', they seek the help of a psychologist Dr. Wellbridge. The doctor then recommends partner-swapping between the two couples to rekindle their romance and to set things right – something that comes as a revelation for their own relationships.
Read More: Best Performances by Child Actors
6. Party Monster (2003)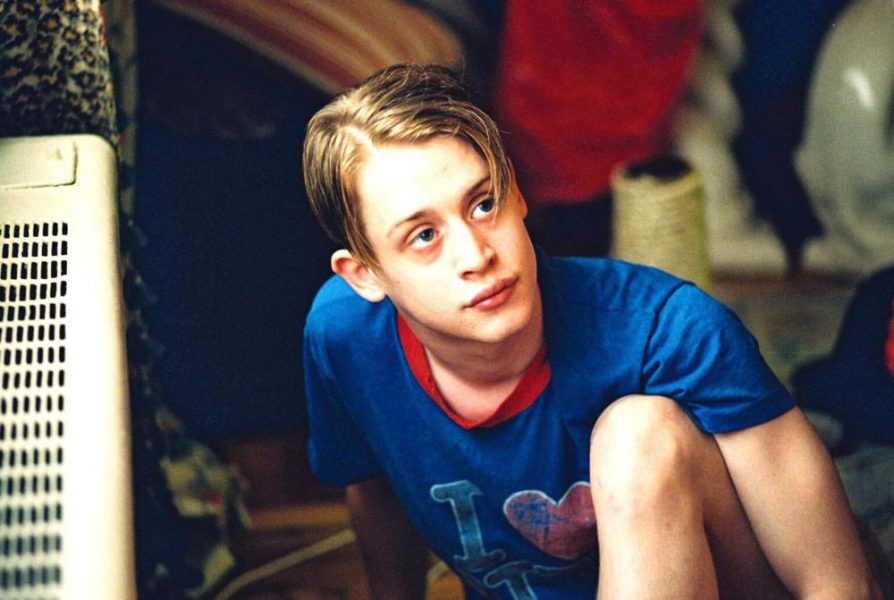 A movie based out on the book 'Disco Bloodbath', 'Party Monster' primarily revolves around the real-life story of Michael Alig. Alig was the ringleader of Club Kids, a group that formed the hangout place for young partygoers in the 90s in the NYC. Playing the leading role, Macaulay Culkin as Michael Alig is apt and convincing, with his wavering relationships, drug abuse, his involvement in killings and other criminal activities coming to the fore, thus leading to his nemesis. Perhaps the first intense portrayal that was a critical success for Mr. Culkin.
5. Saved! (2004)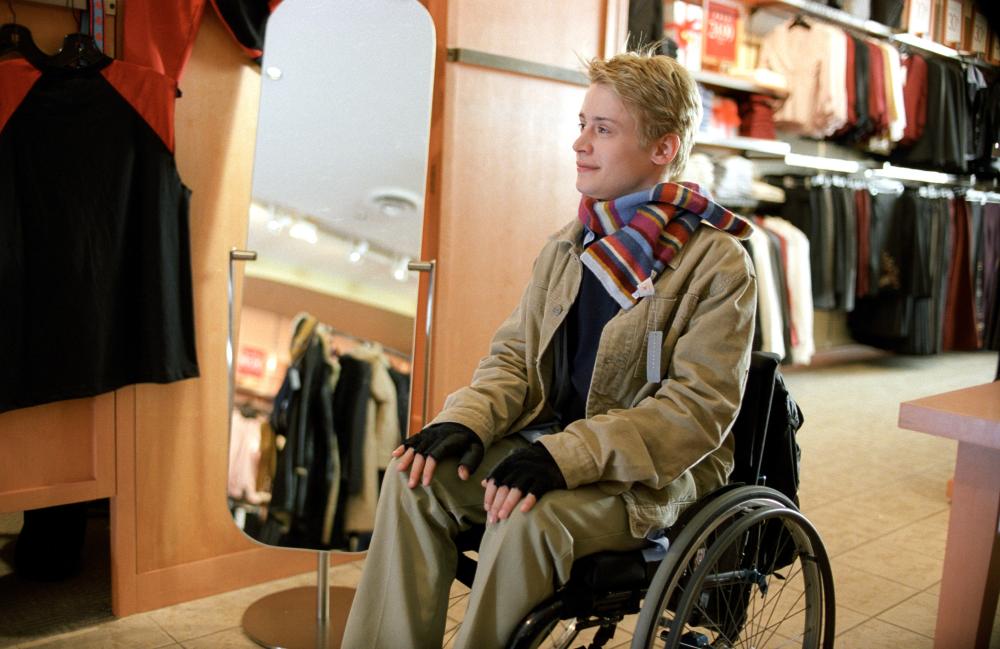 With the presence of Mandy Moore in its cast, 'Saved!' rides high on its expectations. Macaulay Culkin plays the physically challenged, wheelchair-ridden boy Roland, with the story primarily revolving around faith and religious principles and the life choices of a bunch of teenagers. Mary, along with her friends Hilary (Roland's sister) and Veronica are the part of a girl group called Christian Jewels. Things take an ugly turn when Mary finds out about her pregnancy, thanks to her perfect Christian boyfriend Dean. The movie then progresses with Mary trying to regain her acceptance despite being ridiculed and mocked by her near and dear.
4. Uncle Buck (1989)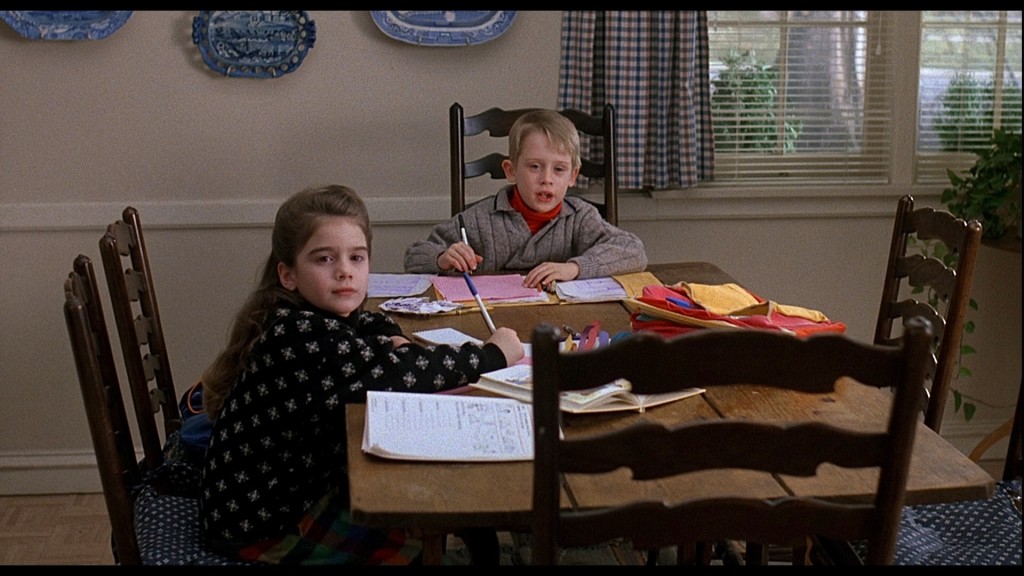 As the name suggests, the movie is set around one Mr. Bob Russell, who lives in Chicago with wife Cindy and three kids – Tia, Miles (Macaulay Culkin), and Maizy. As Bob and Cindy have to move away for a while, uncle Buck comes to the rescue, to take care of the children. Though Buck quickly mingles with Miles and Maizy, Tia stays aloof and the animosity between Tia and Buck forms the premise of the movie. The ending is predictable, with the odd ones reconciling as Bob and Cindy return home. Culkin as Miles is at his usual, with the same childish innocence and his curious demeanor.
3. Home Alone 2: Lost in New York (1992)
As opposed to the first instalment, 'Home Alone 2: Lost in New York' portrays Culkin's Kevin McCallister out in the open and as vulnerable, and wary as he could be. And who could forget the surprising cameo role of Donald Trump as himself, guiding the young McCallister into the Plaza Hotel? The movie revolves around Kevin. who boards the New York flight instead of going to Florida with his family, and thus finds enjoying himself in the NYC using his father's credit cards, playing the same old pranks on the hotel's staff and meeting his arch nemeses – the Wet Bandits. With some funny-to-the-core scenes like Kevin dropping a bunch of bricks on the bandits' faces and the pigeon lady unleashing an army of pigeons on the bandits, 'Home Alone 2: Lost in New York' is a bag full of surprises.
2. My Girl (1991)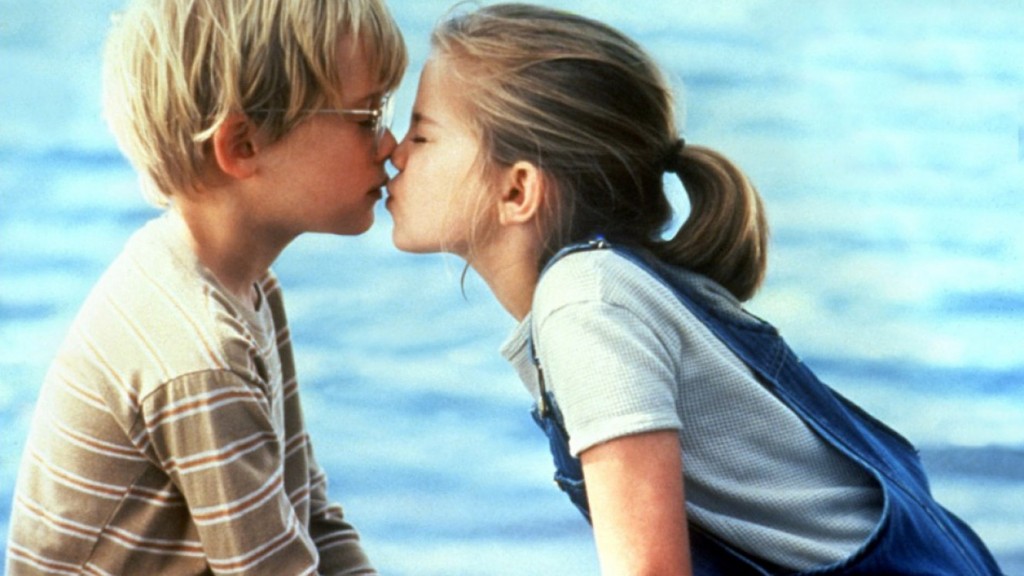 Arguably one of the most tear-jerking movies of all time, 'My Girl' features Anna Chlumsky as Vada Sultenfuss, a hypochondriac 11-year-old girl and Macaulay Culkin as Thomas, Vada's shy neighbor. As Vada and Thomas grow closer and start hanging out together, a freak accident and a bee attack lead to Thomas' death. The funeral scene is extremely moving, with Vada unable to rein in her emotions as she recalls her mother's death too at the same time – thus adding more to her tears. 'My Girl' is the story of Vada's evolution and her painful reckoning of the worldly truths in a much harsher way.
1. Home Alone (1990)
And now to Culkin's best feature ever, 'Home Alone' is a pathbreaking, innovative and humorous attempt at a home intrusion and a robbery that's foiled by an eight-year-old Kevin McCallister. The inventive methods used in booby-trapping the Wet Bandits and the funny expressive reactions to the booby traps by the Wet Bandits Harry and Marv are worth your time. Basically, the movie revolves around Kevin, who's been left home alone by his family, which is currently on their way to Paris for Christmas. Kevin's overcoming of his fears, his curiosity, innocence, intrepidity, and his brilliance wins you all over. Though not a critically favored movie, 'Home Alone' surely moved the masses back in the day.
Read More: Child Actors From the 90s: Then and Now