Crying. An emotion or an expression, which is a means for us to show how we feel or think. And why do we cry? A question as abstract and subjective as "Why do we fall?". Well, I tend to cry when I "see" someone crying. Be it a movie or otherwise. There have been an umpteen number of movies which move us emotionally and make tears roll down those cheeks. Although it is impossible to do justice to fit all the emotional flicks out there in the cinematic world onto this list, these are the ones that moved me the most. Movies that would make you empathize with its characters and make you ponder on the aftereffects of a tragedy, a nightmare or a morose circumstance. So much for a happy ending, eh? Here is the list of top tear jerker movies ever that will make you ugly cry. You can watch some of these best tear jerkers on Netflix, Hulu, or Amazon Prime.
15. Interstellar (2014)
Yeah, yeah I know. Why is a top-notch science fiction mystery classified as an emotional drama? Frankly, I've not seen any other story of a father and daughter which has been so moving and inspiring given the circumstances of their separation. Their toil to be with each other again, despite the oddities (like Black Holes, crumbling planets, a few extra dimensions and the time-space-gravity enigma) and a beyond-stellar performance from Matthew McConaughey (as Cooper) will make you weep like a baby. The film has its moments of pain and a dying hope of coming together. Especially, the moment where the father and daughter reunite in the end will burst you into tears. And the one where Cooper watches twenty-three years worth of recorded video messages from his family will leave you wrung.
Read More: Best Tragedy Movies of All Time
14. A Walk to Remember (2002)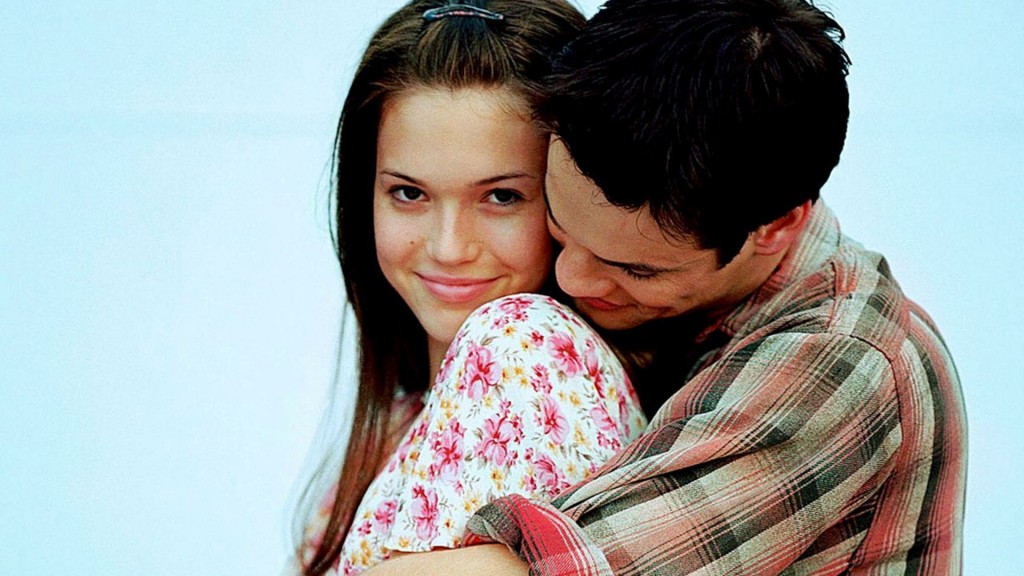 Based on the Nicholas Sparks' novel, 'A Walk to Remember' is a story we've seen in many forms and films. A modest girl Jamie (Mandy Moore) wants to fulfil her bucket list and a spoilt brat Landon (Shane West) helps Jamie achieve what she could in her numbered days, besides falling in love with her. Reminds me of how one wants to accomplish everything in the limited time they have, to meet the could-haves.
Read More: Best Political Movies of All Time
13. My Girl (1991)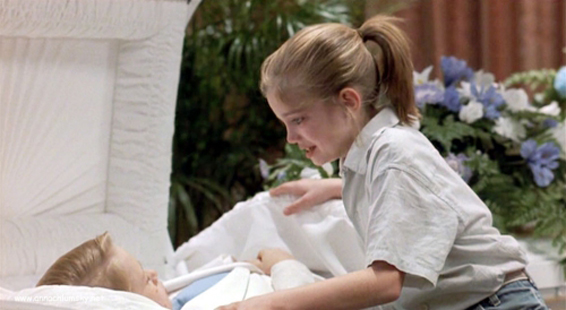 The story of an adolescent girl Vada (Anna Chlumsky), her desolation from her widower father and his newly found wife and her day-to-day reckoning of deaths, bodies and coffins, 'My Girl' is a morose story of young adolescence coming of age. That accompanied with curiosity urges her to explore new avenues of her real self.
Be it kissing a rather unsought after boy Thomas (Macaulay Culkin) who couldn't be with her any longer or falling for her teacher Mr Bixler (Griffin Dunne), her return to normalcy after all the ignorance, ridicule and repentance (thinking that she killed her own mother during her birth) is worth turning on the waterworks. Thomas' funeral scene is going to leave you mourning along with Vada.
Read More: Best Doppelganger Movies of All Time
12. Logan (2017)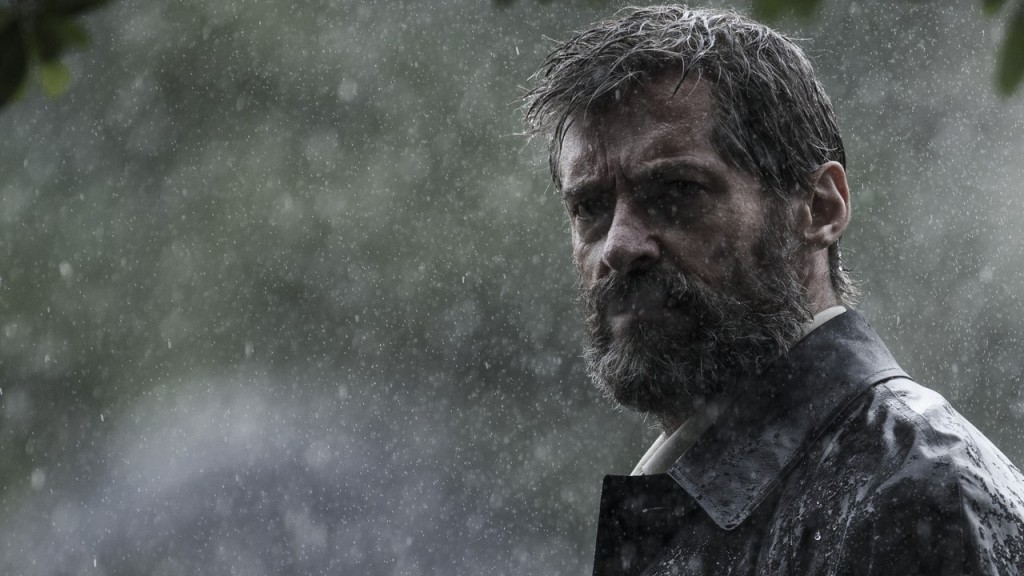 'Logan' is probably the only superhero movie which can be classified as extremely empathetic and heartbreaking. Watching your all-time favourite superheroes dying a painful death, their incapacity to be able to be as good as they once were and them being outnumbered and over-deprecated is outright harrowing and definitely not easy to endure.
'Logan' makes us rethink the way we've always believed that superheroes are among us forever, especially the immortal and timeless ones.It debunks all myths around the immortal-y superheroes and portrays them in a rather deteriorated and miserable way. The once abominable Wolverine's misery, inability and his despondency will leave you lamenting. At least it did so with me.
Read More: Best Motivational Movies of All Time
11. Room (2015)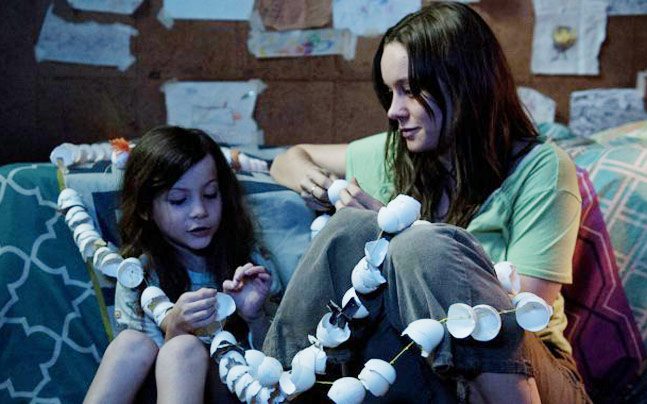 With the story of a motherly love, sacrifice and a grown up infant's coming of age who's never been in contact with the outside world, Room will fill you with tears from the very first monologue. Joy (Brie Larson) is all about breaking the contemporary walls around her. Joy's only motive in this rather unforgiving world is to bring up her son with all the love and care she can afford amidst her ordeal. 'Room' won't stall your squalling.
Read More: Sad Romantic Movies
10. The Boy in the Striped Pyjamas (2008)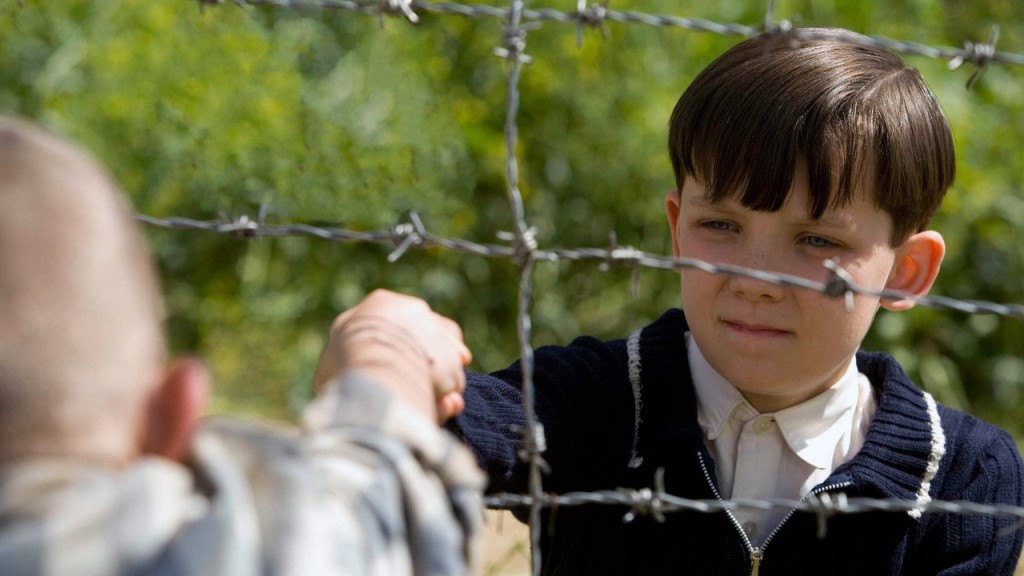 Two eight-year-old boys – Shmuel, who lives at a concentration camp and Bruno, who's the son of the camp's commandant are separated by more than just an electrified barbed wire. They both befriend and Bruno provides for the pleasantries like food to a rather starved Shmuel over their day-to-day talks on innocent little nothings.
The mere sight of seeing a hurt Shmuel is painful. And tearjerking. Bruno's innocence and curiosity give in when he too dons a striped pyjama and crosses over the fence into the camp, only to meet a terrible fate. 'The Boy in Striped Pyjamas' is the story of two hapless, naive kids who become the scapegoat for crimes that nobody has committed.
Read More: Best Movies About Mental Illness
9. The Notebook (2004)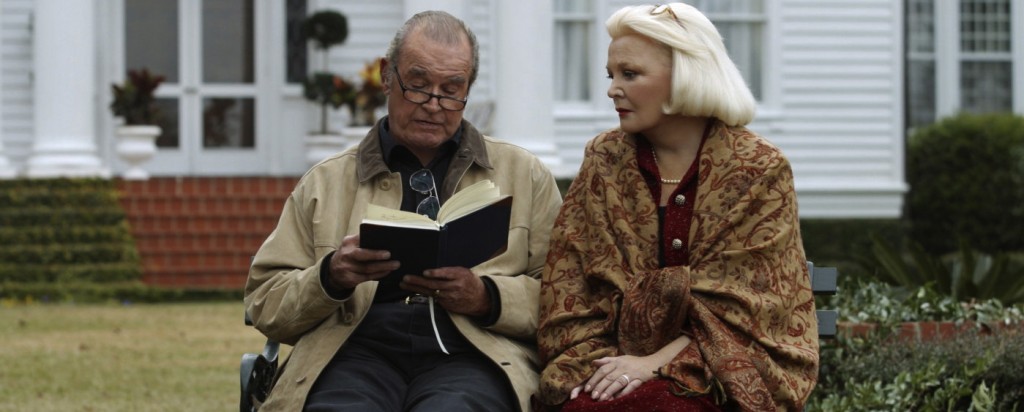 Oh, the sorrow of separation. 'The Notebook' isn't a surprising entry in this list. Allie (Rachel McAdams) has to make a difficult choice between her fiance Lon (James Marsden) and her past love interest Noah (Ryan Gosling). She loves them both and they both love her, albeit in a different way.
'The Notebook' is a story of falling in love, losing your loved one and trying to find them all over again. There are moments of guilt, loss and angst in this movie, told from an elderly Noah's point of view to an ailing and demented Allie Calhoun (Gena Rowlands). A story that starts with love at the first sight and ends long after, with togetherness despite all oddities is worth sulking for.
Read More: Best Movie Cinematography of All Time
8. A Monster Calls (2016)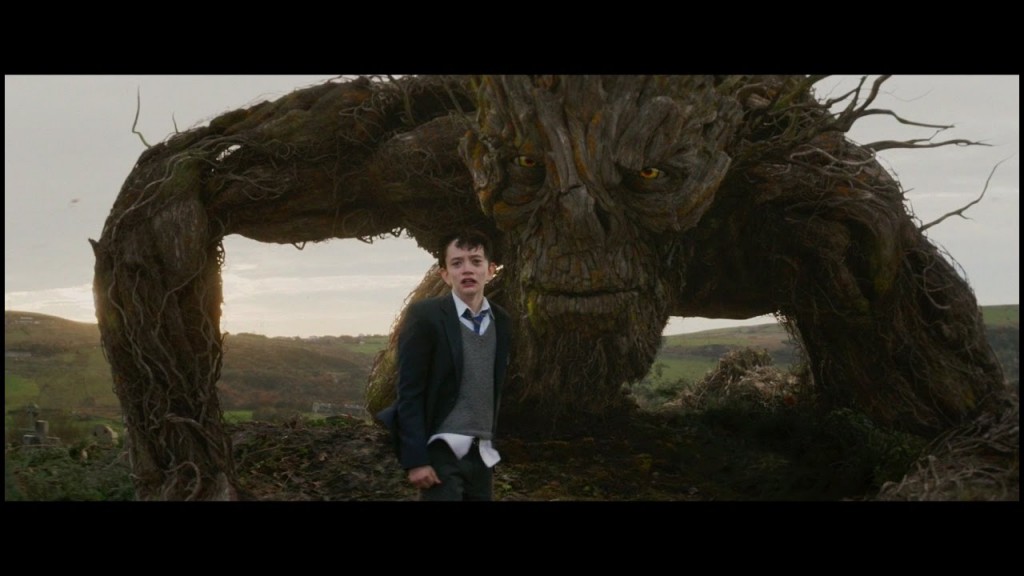 Conor (Lewis MacDougall) has to go through a lot of things including his mother's illness, his father's separation from him, his grandma's restraint, bullies at school and finally, a yew tree turned monster's (Liam Neeson) storytelling. Soon, Conor realises he's been living the worst nightmares he's been told. Losing his extremely sick mother (Felicity Jones) is Conor's worst fear, who, apparently is being treated by a new drug every other day. And despite all this, he finds his refuge in the monster. 'A Monster Calls' is an amazing story of letting things go their own path. A story of an unwell mother and her troubled child, it has its own weeping moments throughout.
Read More: Best Movie Opening Scenes of All Time
7. 12 Years a Slave (2013)
Solomon Northup (Chiwetel Ejiofor) who's a resident of Saratoga, New York has been captured and being sold as a slave. '12 Years a Slave' is the story of abuse, torment and a long-lost identity. With immense pain and suffering, Solomon's misery is shared by countless men, women and children, moving from one slave pen to another and serving one or the other slave master. The way Solomon is beaten with a club in a cell and Patsey (Lupita Nyong'o) gets flayed by Edwin Epps (Michael Fassbender) is horribly graphic and brutal. I am sure their wails will be accompanied by your sobs when you watch this masterpiece of a movie.
Read More: Best Science Movies of All Time
6. Up (2009)
The movie 'Up' is unequivocally one of the greatest love stories told by the means of a mute animation, a feat that only a few could achieve even in the far future. An aspiring explorer Carl Fredricksen (voiced by Ed Asner) wishes to fulfil his childhood dream of flying to and visiting the Paradise Falls – a land lost in time, which is also his wife Ellie's dream and comprise the first few pages of her Adventure book.
They both grow old together and the part of their coming of age without uttering a single word will melt your heart. A story of reliving a lost dream, coupled with a few thousand helium balloons tied to a house and a quest to rescue an innocent exotic bird from a rogue yet seasoned explorer, 'Up' is a miracle worth every second of your time.
Read More: Sad Movies on Netflix
5. E.T. the Extra-Terrestrial (1982)
An alien story, 'E.T. the Extra-Terrestrial' proves that despite who we are, emotions transcend boundaries. Elliot (Henry Thomas) forms a neural connection with an alien creature he had encountered in the woods and lures it to his house. Soon as the alien learns to speak and while everyone's trying to get him home safely on a spaceship he came in, E.T. finds himself extremely unwell and so does Elliot. A journey of E.T.'s survival on Earth, accompanied by Elliot's resolve to get him back home safely with a few moments of magic in between is an effort worth crying your eyes out.
Read More: Best Plot Twist Movies of All Time
4. Seven Pounds (2008)
Don't text while you're driving, else you're gonna pay it with your life. A message which was made into a movie called 'Seven Pounds'. Tim (Will Smith) is an observer, an (impersonating) tax collector with the IRS and a soul-searcher. He's seeking repentance for a horrible car crash which killed her fiancée and six others, by trying to drastically change seven other lives. Seven, who're honest and virtuous.
While doing so, he falls for one of those seven, Emily (Rosario Dawson), who's a tax defaulter with a congenital heart disease. The way he leaves no stones unturned in helping each one of them will make you cry an equal number of times. Tim's abnegation and his agony will be etched in your memory once you're through 'Seven Pounds', I guarantee it.
Read More: Best Detective Movies of All Time
3. The Pursuit of Happyness (2006)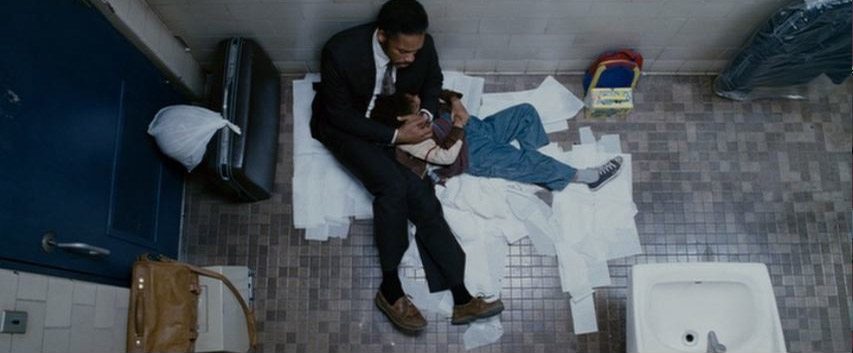 Set in the early 1980s in San Fransisco, 'The Pursuit of Happyness' is a timeless classic about a father Chris Gardner (Will Smith) and his son Christopher (Jaden Smith) and what they both go through in order to live their lives like they had always dreamt. While Chris has a troubled relationship with his wife Linda (Thandie Newton), his toil to earn money by selling a Portable Bone-Density Scanner by running pole to post doesn't yield many results.
Even though he doesn't have a paying job, his bank accounts are drying up and his bills and expenses are soaring, his love for Christopher and his resolve to put their life back on track is the pursuit we're talking about. Money deficit coupled with the immense love for his family makes Chris push beyond his limits and become an unpaid intern at a very demanding stock broking firm. If you ask me, seeing a homeless, penniless and famished Chris running around with his kid, roaming in the streets is tragic. 'The Pursuit of Happyness' wells your eyes every time you watch it.
Read More: Best Afterlife Movies of All Time
2. Hachi: A Dog's Tale (2009)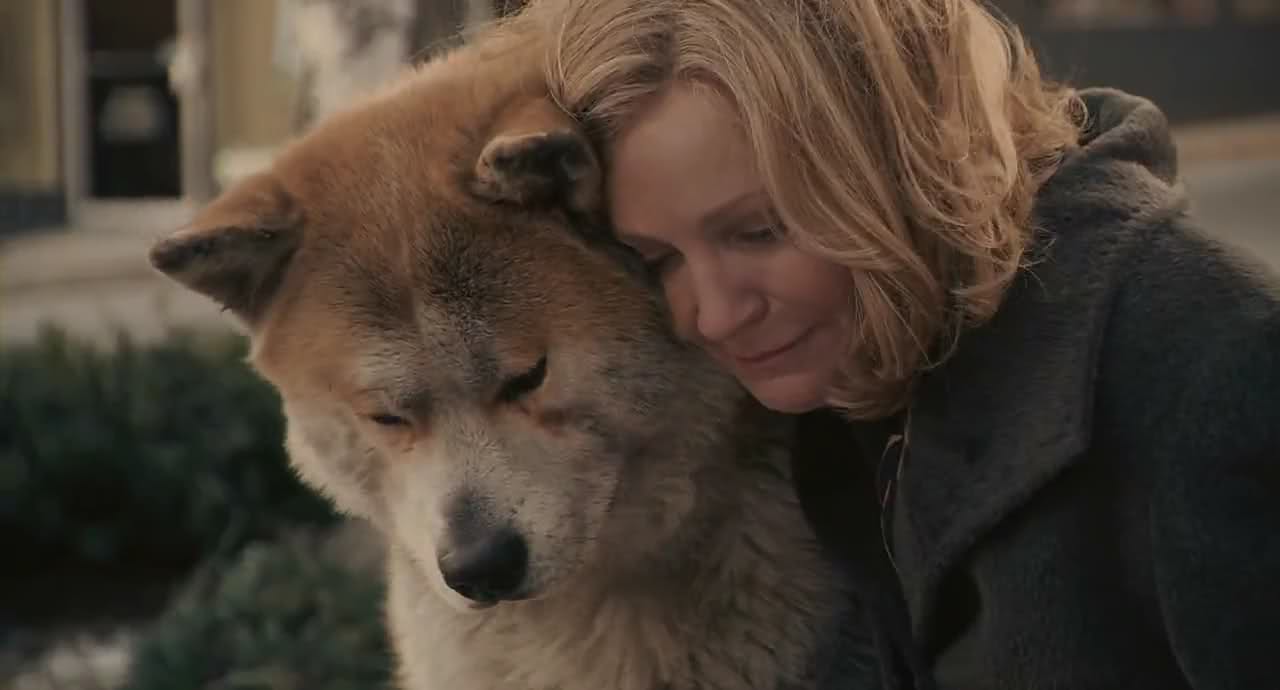 Professor Parker Wilson (Richard Gere) finds a deserted puppy at the Bedridge train station, lost and alone and decides to take him home. Due to the dearth of options to pet it and his wife Cate's (Joan Allen) dislike for dogs, professor stays him in a temporary shed outside their house and names him Hachi, a denotation of the lucky number eight in Japanese culture, a place where it truly belonged once.
Hachi sees off his master every single day hence and also waits at the station until the 5 PM train arrives. He's never late and never misses. But the professor does. Even after professor's demise, Hachi continues visiting the train station. You'll cry your heart out in the scene when, even after several years of professor's demise, Cate finds an ailing and wretched Hachi waiting at the train station. 'Hachi: A Dog's Tale' is the story of an immensely devoted, loyal and piteous dog and his tale of attachment and desertion and a hope for his master to return. I've never witnessed a story more stirring and agonising than that of Hachi's. Probably I never would.
Read More: Best Revenge Movies of All Time
1. The Fault in Our Stars (2014)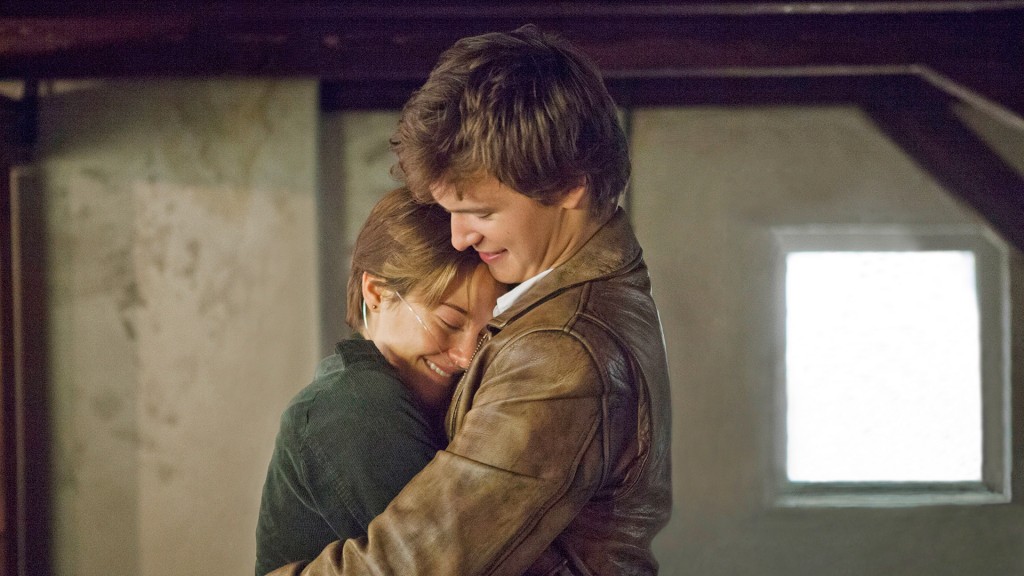 I still remember finishing the whole book in one single night and rushing to the cinema the day after to watch TFIOS. Categorically, there cannot be more pain felt within the span of a two-hour movie as compared to what Hazel (Shailene Woodley) goes through, once she finds out about her "great and terrible ten". A teenage girl who is fighting her lung cancer since her childhood befriends Augustus Waters (Ansel Elgort), who's too battling it in his bones. They meet each other at a support group and get obsessed with a book called "An Imperial Affliction".
In a story of seeking answers within and for the book they're obsessed with, Hazel does find her solace and love in Gus, which is sadly short-lived. The part where Hazel reads Gus' eulogy in front of him and the part where she finally confronts the ugly truth about Gus' death is terribly melancholic worth ten Hazel points. TFIOS is a rally of tears till its very end. And even further. Tissues anybody?
Read More: Saddest Movies of All Time