The romantic genre of filmmaking is probably one of the most loved categories of cinema because it connects with the audiences on a personal level. Some relive their own stories through the tales told on the big screen, while others draw inspiration to start off with their own! Whatever it is, romantic films will always continue to lure audiences to the theatres as long as filmmakers continue to explore more angles in this genre.
But not all love stories end in 'happily-ever-afters'. Some are stricken by separation and some others end in tragic deaths. And Hollywood filmmakers have gone the extra mile just to bring to life films that have deeply moved their viewers, with stories that have tugged at the heartstrings. From classics to the most recent ones, to films based on tragic books and ones with a happy plot but sad ending; Hollywood has done it all. Here is the list of sad love movies that end in deaths. Of course, it goes without saying that this article itself is a big spoiler if you haven't seen these films. You can watch some of these best sad romantic movies on Netflix, Hulu, or Amazon Prime.
14. Boys' Don't Cry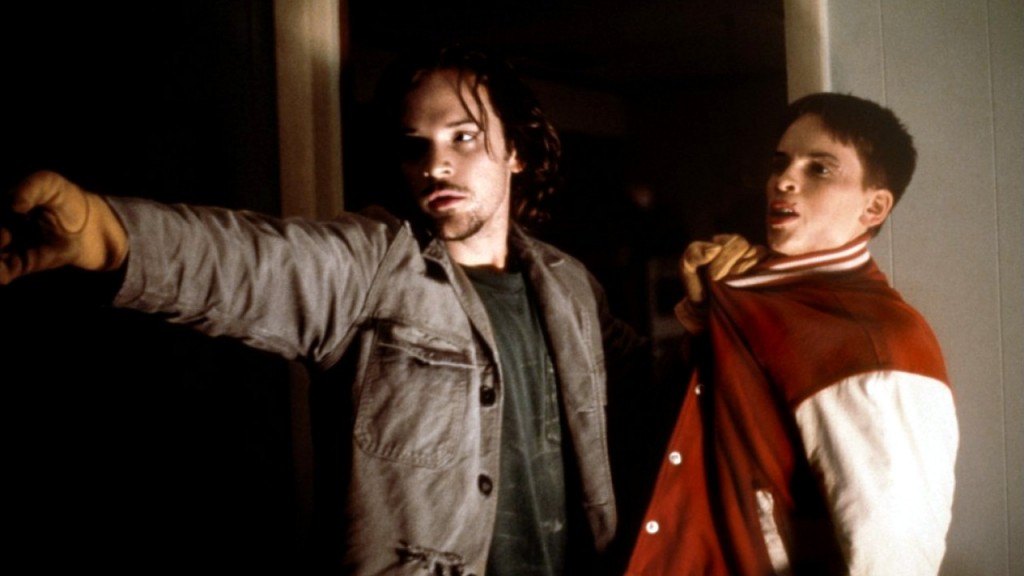 It isn't wrong to be different but sadly we humans have failed to grasp this basic concept of life and never fail to ridicule or even eliminate anyone who isn't 'normal' is our opinion. The life of Brandon Teena, the American transgender who adopted a male identity in order to live and find love, and was brutally killed, is brought about convincingly in Kimberly Pierce's 'Boys' Don't Cry'. The film is so well made that the audience can actually feel every stab of pain in the life of Brandon as he seeks love and peace in his life. The movie chronicles the hypocrisy of the democratic society and the love between Brandon and Lana amidst the raging intolerance.
Hilary Swank honors the late Brandon Teena, taking his love above the social norms and the limitations of male/female. She was flawless in her portrayal, bringing out the desires and unconventional beauty of his soul. She was exceedingly natural and emotional, facing an uphill battle for love and a place in the society. This is truly Swank's best performance till date and one of the films in recent history.
Read More: Best Religious Cult Movies of All Time
13. Me Before You
The film is an emotional tale that traces the love story of a caregiver and a paralytic, which later highlights how lives change for the better for both of them, eventually turning one's life upside down as tragedy chases them. Me Before You describes how life is to be lived to its fullest without complaining and is one of the best movies that gives hope to terminally ill patients, who usually give up on life. The film received some flak for portraying a physically challenged man as a total despondent.
Related: Movies Like Me Before You
12. A Walk to Remember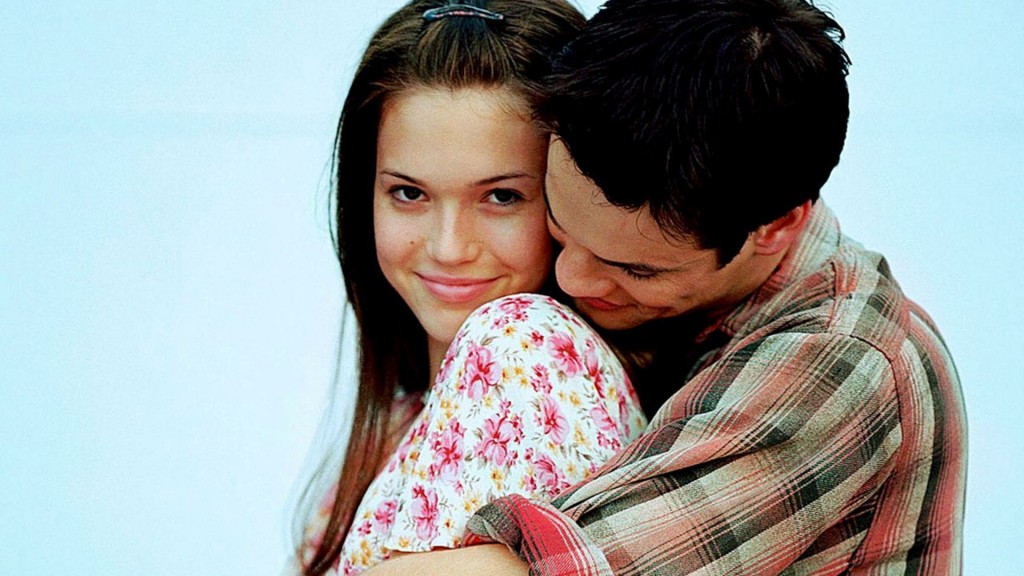 Adapted from Nicholas Sparks' famous work of fiction, the film is a great story for the hopeless romantics. It talks about how love can heal everything, including the scars of tragedy! Narrating the tale of a geeky Jamie and a flashy Landon, A Walk To Remember is a movie that drives home a strong message that the simplest of things in life can last as a remembrance for a lifetime. Although panned by the critics initially, the film garnered enough attention later on that led to its success.
Read More: Best Nuclear War Movies of All Time
11. The Notebook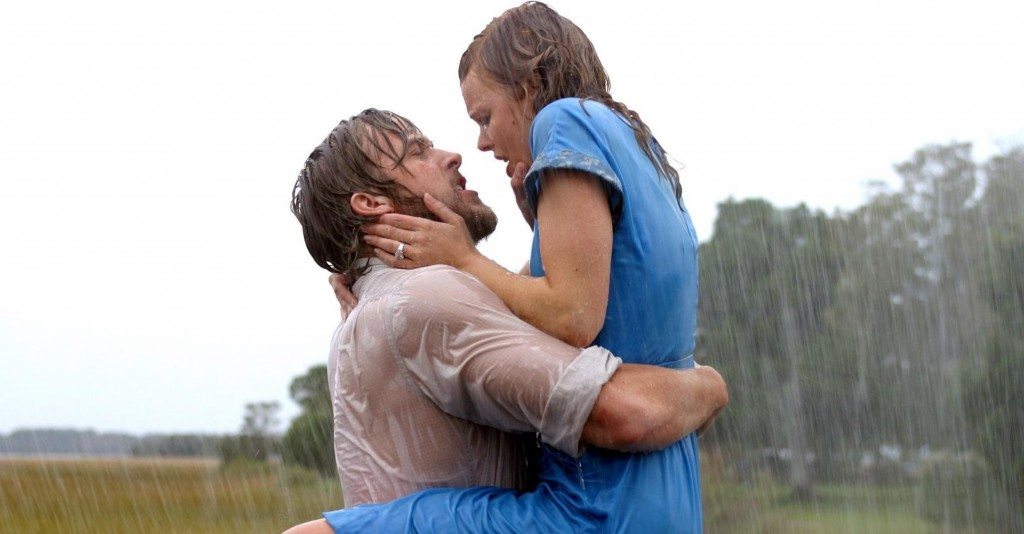 The film is an adapted version of the eponymous novel starring Ryan Gosling and Rachael McAdams. The plot deals with two aged patients at a nursing facility, where Duke reads stories from a notebook to one of his fellow patients, an elderly woman. The story in flashback narrates how Noah and Allie come together only to be separated and then reunited in the midst of tragedies. The movie became a sleeper hit as the audiences completely fell for the couple's touching account of love and loss.
Related: Movies Like The Notebook
10. Remember Me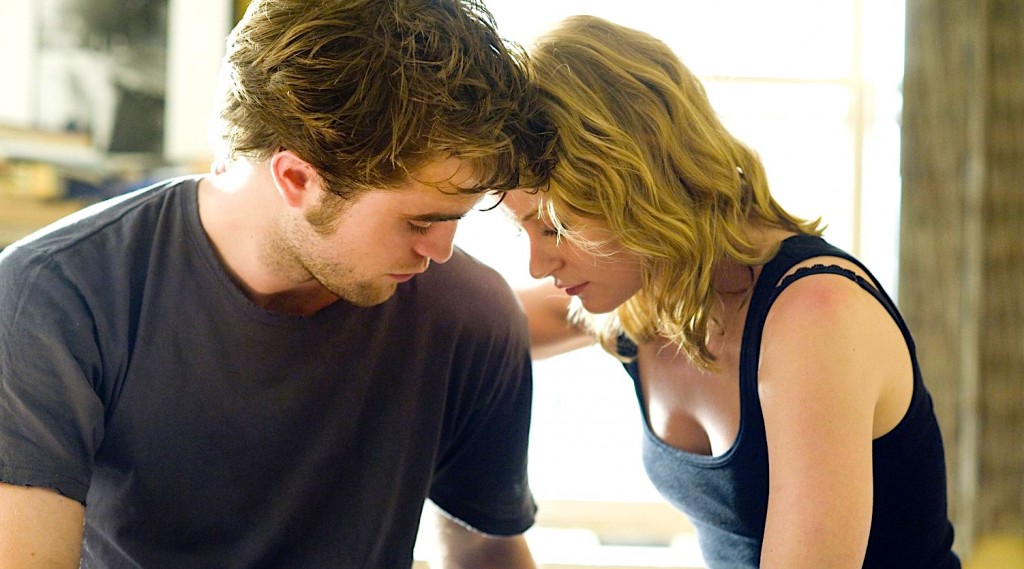 The film is an honest effort at storytelling and with a stellar performance by Robert Pattinson, Remember Me scores some extra points. The film narrates the story of a recluse, who shares a strained relationship with his businessman father. Trying to win a bet, he then falls in love with Ally. Later a changed man, he greatly affects the lives of people around him for the better until a great tragedy hits. Remember Me is essentially a love story with the terrorist attacks of September 11, 2001, as its backdrop. An underlying love story throughout the narrative, the film makes you all teary-eyed with its surprise ending.
Read More: Best Movies About Alcoholism of All Time
9. P.S. I Love You
Starring Hilary Swank and Gerard Butler, the film tells the tale of a young widow, who after the death of her husband is so overcome by grief that she recoils in her shell, refusing to start over a new life. It is when she begins receiving letters from her deceased husband, she starts warming up to people again and finding a new-found passion that takes her places. Directed by Richard LaGravenese, the film is an adaptation of Cecelia Ahern's titular bestseller. P. S. I Love You, in retrospect, delivers a strong message that love empowers everything else and that tragedy is not the end of the world.
Read More: Best Romantic Movies of the 21st Century
8. If Only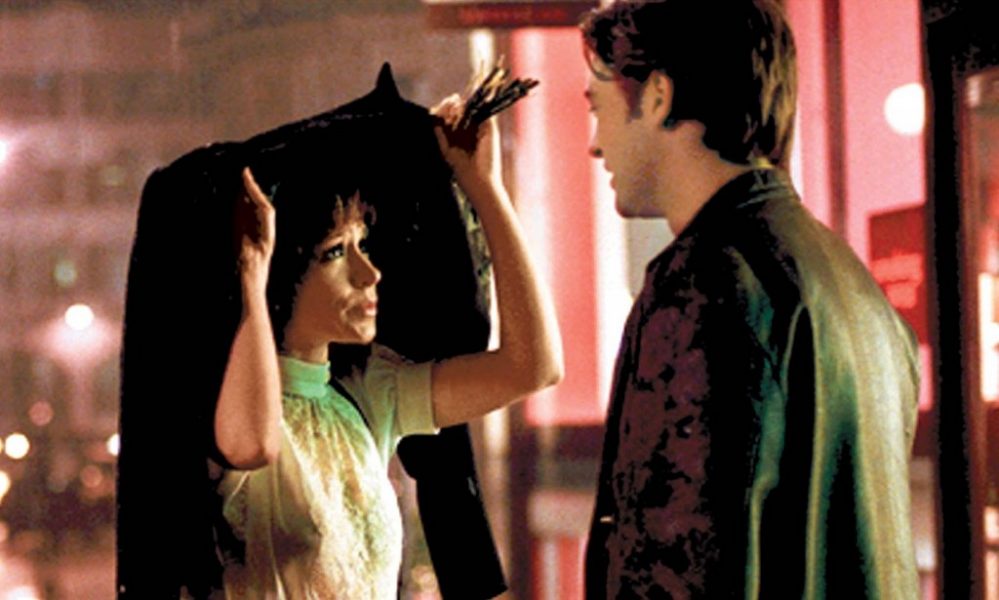 Directed by Gil Junger, the 2004 fantasy romantic film starred Jennifer Love Hewitt and Paul Nicholls in lead roles. The movie is a sincere attempt at telling a love story with a difference. If Only traces the story of a workaholic man, who gives his girlfriend little importance until one day he has an ominous dream. The film is narrated in a series of similar-happening events that highlight the need to confess your love to your significant other and not take them for granted! The film was a critical and commercial success with an IMDb rating of 7.2. If Only gives us more reasons to believe in the power of love with its unexpected gloomy end.
Read More: Best Haunted House Movies of All Time
7. Up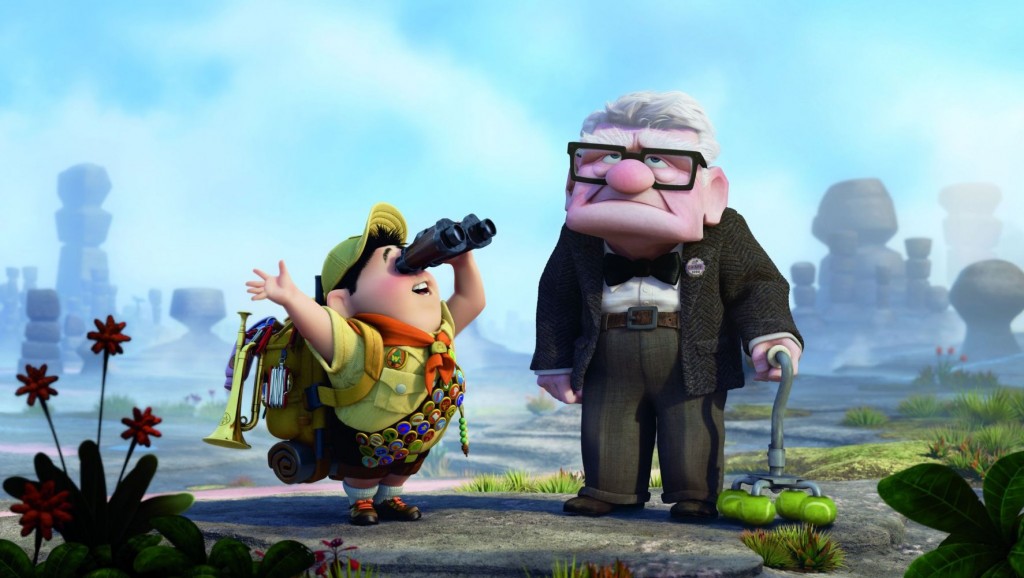 This animated Pixar film finds a mention in the list since it is a love story combined with the tragic death of one of the protagonists. Up director Pete Doctor narrates the tale of two young adventure junkies, Carl Fredricksen and Ellie, who share similar interests since childhood. As married adults they start saving money for a trip to Paradise Falls, but urgent needs keep postponing it. And when old age strikes, tragedy does too. It is then that Carl goes on his most cherished voyage to fulfill Ellie's dream. The first half is close to reality and cinefans loved the cutesy couple's tragic love story to the core.
Read More: Best Adolf Hitler Movies of All Time
6. The Fault In Our Stars
The movie is a take on John Green's eponymous novel that depicts the tale of a terminally ill cancer patient, Hazel, played effortlessly by Shailene Woodley. Director Josh Boone did a fine job at bringing out the heartbreaking story of two cancer patients finding love in unexpected circumstances. While watching the film, we could only sympathize with Hazel and Augustus, who know they are on their death beds, but are just bidding their time. The romantic angle alongside the tragic one brought a lump to the throat every time we saw the protagonists talk about the beauties of love and life. The sad end, too, makes for a compelling watch.
Read More: Best Cheerleading Movies of All Time
5. The Painted Veil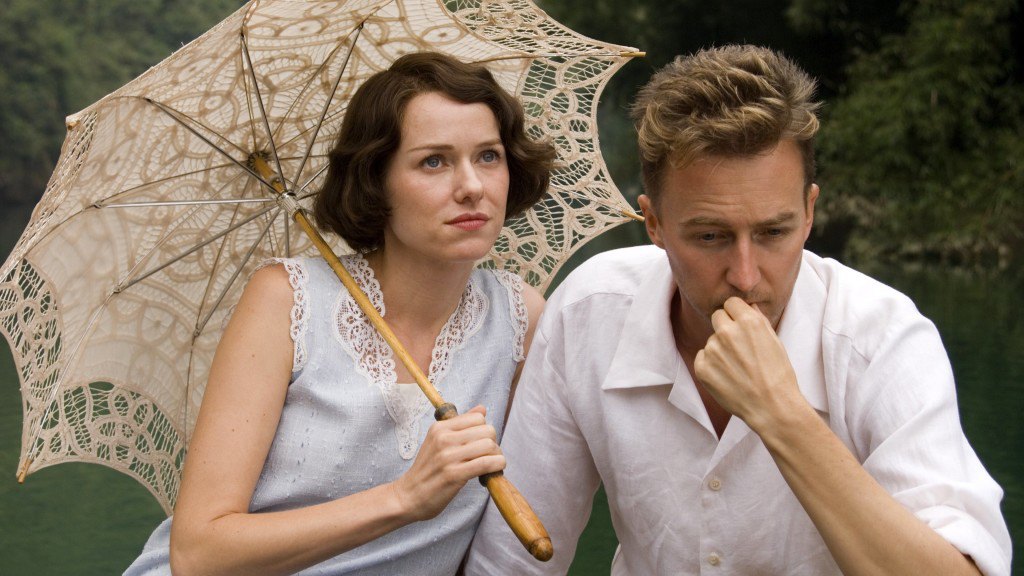 'The Painted Veil' is quite simply one of the best relationship dramas that you are ever going to see. Usually, love stories or romantic dramas fall under the trap of schmaltz, but not this film. It's mature; it's beautiful; and it's tender. It will put you into a moral dilemma of which side to choose between the two flawed characters; but ultimately, you will realize nobody is perfect — neither you nor them. I have watched the film several times now, and every single time it breaks my heart into pieces.
Read More: Best Airplane Hijack Movies of All Time
4. Romeo and Juliet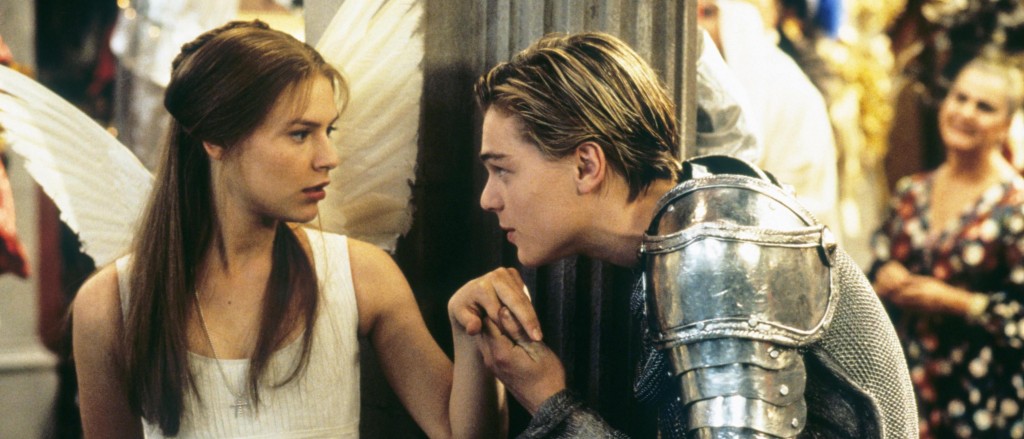 Based on William Shakespeare's epic love story, Baz Luhrmann's film was a modern take on the Bard's tragic tale of two young, star-crossed lovers from Verona Beach, who die a tragic death due to their feuding families. While Leonardo DiCaprio played the flamboyant Romeo Montague, Claire Danes played his love interest Juliet Capulet. The film follows their love saga and how hope and despair turn the love they share into a tragedy, when misunderstandings lead the twosome to their graves. The film won two nominations at the Oscars and the predictable yet sad ending broke us down.
Related: Movies Like Titanic
3. Titanic
Unarguably one of the greatest love stories ever told in the backdrop of tragedy, the film, nominated for 14 Academy Awards, not only won 11 out of those 14 golden statuettes, but also our hearts. The story of a rich English passenger, onboard the fateful luxury liner – The Titanic – who falls for a struggling artist, gave us innumerable reasons to fall in love with love. Director James Cameron built a fictional tale on a factual event and succeeded in winning millions of fans across the globe. Rose and Jack's love story stuck a chord with moviegoers and we couldn't help ourselves from shedding tears when Jack dies of hypothermia in the freezing waters of The Atlantic. The film not only saw the death of the protagonist but also a sad climax to an otherwise romantic film.
Read More: Best DreamWorks Movies of All Time
2. Brokeback Mountain
A remarkably powerful and moving love story of two cowboys may not have won the Best Picture Oscar, but it surely did win hearts. Never bending down to cliches of a homosexual love story, 'Brokeback Mountain' plays more like romance of two humans. Its fable-like quality only adds to its charm so much so that it will linger onto your minds long after the film is over. Easily, the best film of Ang Lee.
Read More: Best Sci-Fi Horror Movies of All Time
1. Amour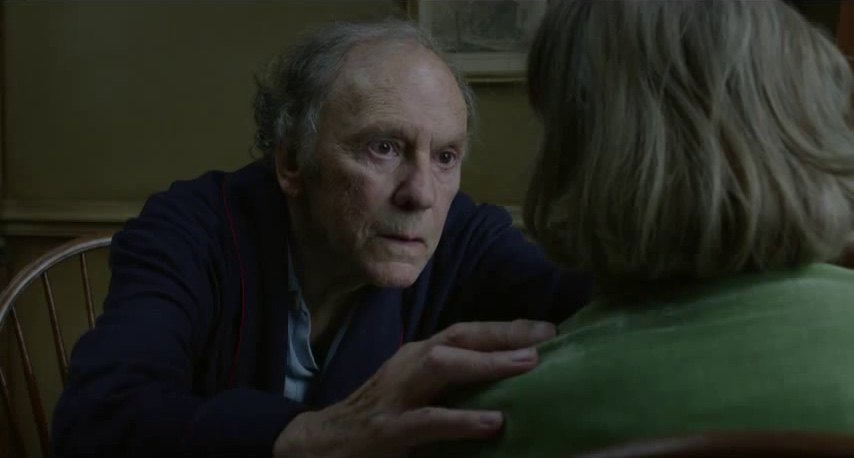 'Amour', a french word, means love. And no film this century depicted the pain and the suffering that comes along with love in such a poignantly touching way than 'Amour'. It is a story than can be difficult to sit through, but the payoff — if you want to call the emotionally devastating climax that — is huge. You will be left thinking about the movie for days, even weeks. Such is the impact of Michael Haneke's 'Amour'.
Read More: Best Black Comedy Movies of All Time