The RMS Titanic was a British passenger liner that sank in the Atlantic Ocean after colliding with an iceberg. From the 2224 passengers and crew aboard, more than 1500 died. This terrible tragedy from 1912 has fascinated storytellers ever since. One of them was James Cameron, who wrote and directed "Titanic". The tragic love story between Jack Dawson and Rose Dewitt Bukater completely conquered the public. Cameron's incredible skills together with the amazing performances of Leonardo DiCaprio and Kate Winslet lead the romantic drama to win eleven Academy Awards.
Here's the list of movies similar to Titanic that are our recommendations. From doomed relationships to another retelling of the Titanic tragedy, all of these movies deserve your attention. You can watch some of these movies like Titanic on Netflix, Hulu or Amazon Prime.
15. Atonement (2007)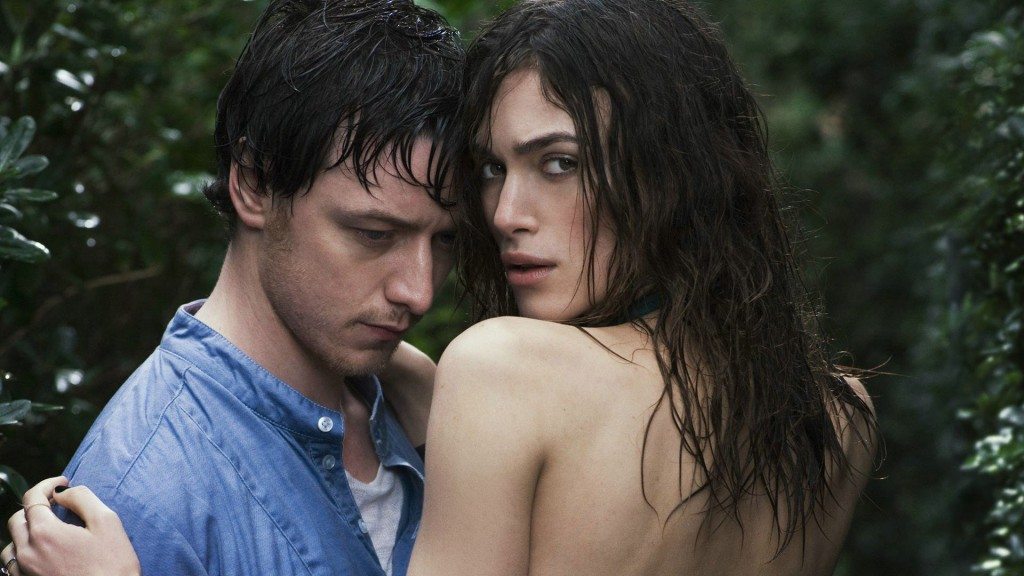 Briony (Saoirse Ronan) witnesses something she doesn't understand and tells a lie that sends her sister's boyfriend Robbie (James McAvoy) to prison (and eventually the army). The film mainly follows how Briony's claim ruins her relationship with her sister Cecilia (Keira Knightley).
Joe Wright's adaptation of Ian McEwan's acclaimed novel is a rich drama with remarkable performances and stellar direction. Although not war movie, it is set during World War II which is a huge influence in the atmosphere and the characters. This is not a fast-paced film, it is rather a character study with a plot that slowly unravels allowing you to be immersed in its atmosphere without even realizing it.
Read More: Movies Like Good Will Hunting
14. Les Misérables (2012)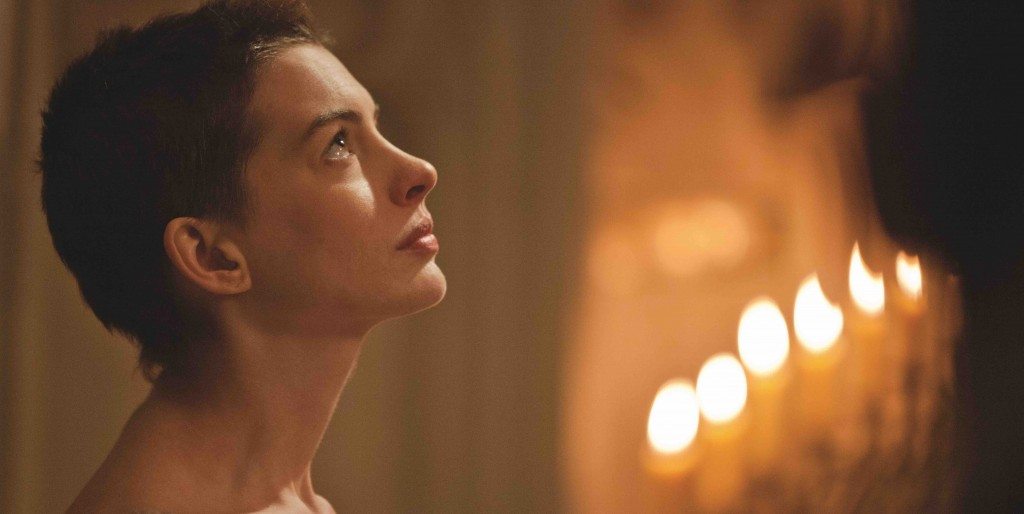 After nineteen years as a prisoner, Jean Valjean is freed but breaks parole to create a new life for himself. In order to do that, he must escape police inspector Javert, who vows to bring Valjean back to prison for breaking parole. Meanwhile, Valjean tries to help a poor worker named Fantine, by saving her young child, Cosette, that is held as a slave.
Set in 19th century France, "Les Misérables" follows the life story of Jean Valjean and everyone that surrounds him during a turbulent period of France's history. The romantic story between Cosette and Marius, a war veteran during the post-French Revolution, is an emotional tale that every "Titanic" fan will love.
Read More: Movies Like It
13. Moulin Rouge! (2001)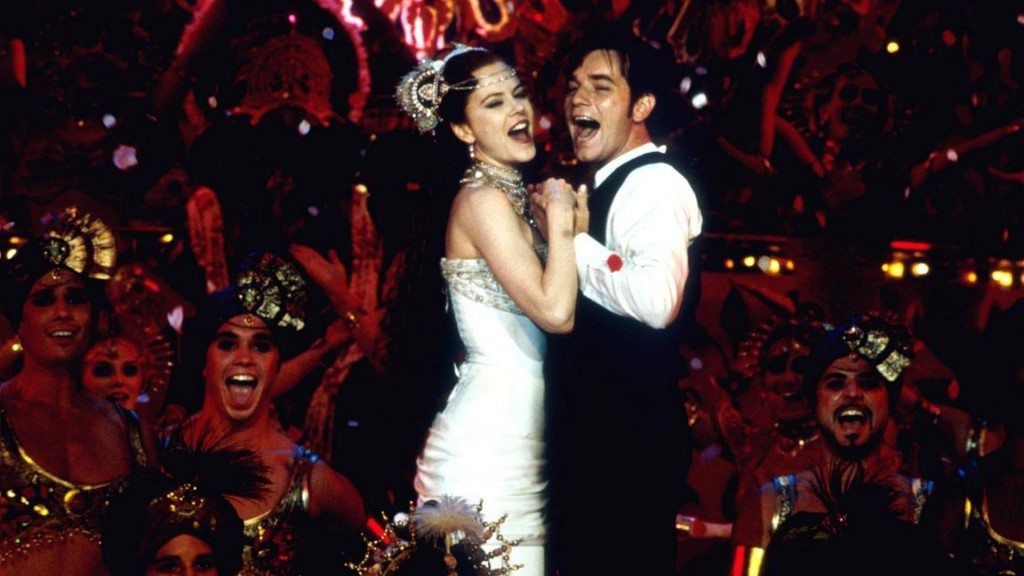 Christian is a young English poet that has come to Paris to follow the Bohemian Revolution. He soon meets a group of Bohemians that invite him to write a musical show to be performed at Moulin Rouge, the most famous underworld night club in Paris. There, he meets Satine, a beautiful woman who wants to be a proper actress, and they fall for each other. However, life is never that easy. Moulin Rouge is at risk of closing if Satine does not marry a wealthy and powerful aristocrat.
Nominated for eight Academy Awards (and winner of two), "Moulin Rouge" not only has an incredible script but amazing music as well. The sets are elegant, the music electrifying, and the choreography mesmerizing.
Read More: Movies Like 500 Days of Summer
12. Sweet November (2001)

One month can be all the time it takes for your life to change completely. That is what happens to Nelson, a workaholic executive, whose life is forever changed when he agrees to a personal relationship for one month with a beautiful but unconventional woman. "Sweet November" is an interesting romantic comedy about how someone can change your life for the better. It is wonderfully acted by Keanu Reeves and Charlize Theron. You will be moved to tears because of the sincerity of this script.
Read More: Movies Like Gangs of Wasseypur
11. The English Patient (1996)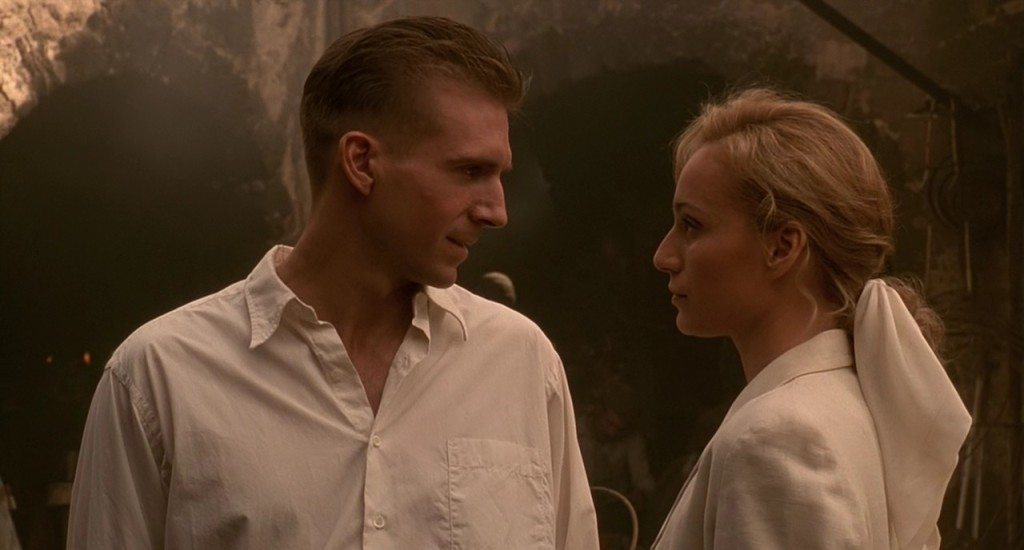 Set at the end of World War II, "The English Patient" follows Count László de Almásy after he becomes severely burned following a plane crash. As a young nurse named Hana attends his wounds, our protagonist looks back at his past. From his love affair with Katharine to his work as a cartographer, he slowly unveils his past to the nurse while trying to recover. Directed by Anthony Minghella, this romance won nine Academy Awards, including for Best Picture.
Read More: Movies Like The Girl Next Door
10. Gone with the Wind (1939)
"Gone with the Wind" is an American classic focusing on young Scarlet O'Hara's life, from the Civil War to the period of reconstruction. Despite her beauty, Scarlet is an opportunistic and manipulative woman. However, and despite the war, she manages to survive and keep her strong spirit. But her life was not easy. From luxury to poverty, from her family's plantation to the streets of Atlanta, she slowly learned and understood life and love.
This movie is a timeless classic with one of the most captivating casts ever. Vivien Leigh is absolutely mesmerizing, as well as Clark Gable, Olivia de Havilland, and Leslie Howard. It not only focuses on the turbulent American history but also in the tempestuous relationship between Scarlet and a roguish man.
Read More: Movies Like Pride and Prejudice
9. Ghost (1990)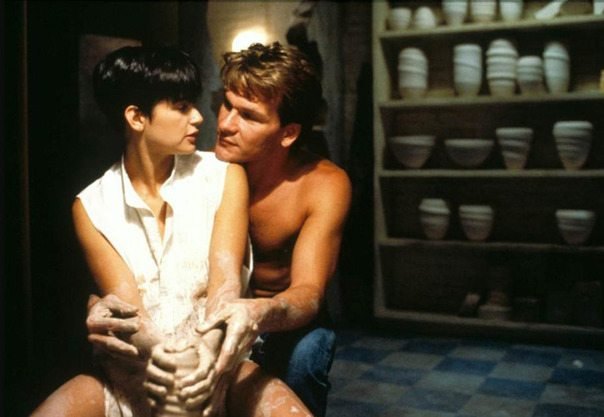 Sam Wheat was a young banker that got murdered by a friend during a date with his girlfriend, Molly Jensen. He then finds himself trapped as a ghost and seeks the help of a psychic to set things right and protect Molly from his friend's wrong intentions. This movie not only has a great soundtrack, but also has amazing performances by Patrick Swayze, Demi Moore, and Whoopi Goldberg. "Ghost" tells the story of a tragic romance that will delight fans of "Titanic".
Read More: Movies Like The Wolf of Wall Street
8. Pearl Harbor (2001)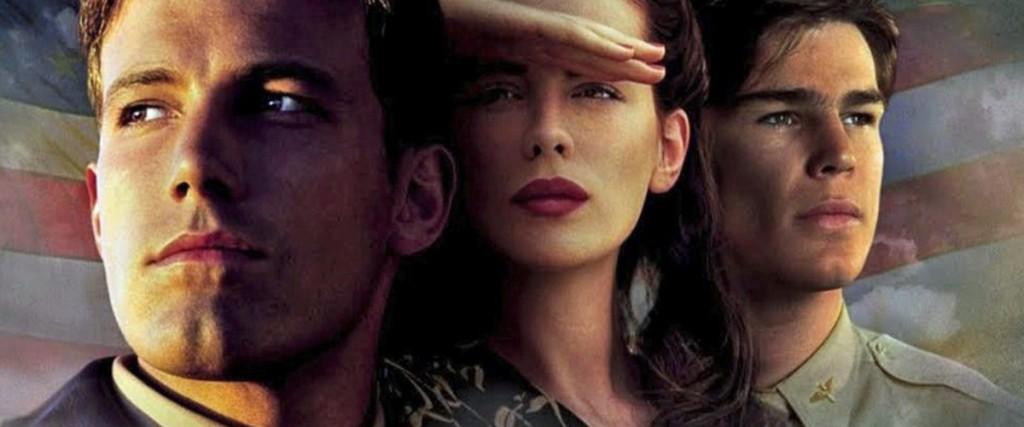 Set during World War II, "Pearl Harbor" follows childhood friends Rafe and Danny as they join the Army Air Corps. When Rafe meets a nursed named Evelyn they fall for each other, but their relationship is put on hold when Rafe volunteers to fight in Britain. There, Rafe is killed and Danny and Evelyn lean on each other to support their grief. However, they must do that in the middle of an air raid, now known as Pearl Harbor. Released in 2001, this powerful dramatic movie was written by Randall Wallace and directed by Michael Bay. Despite having a tragic love story, it also has a lot of action. It stars Ben Affleck as Rafe, Josh Hartnett as Danny, and Kate Beckinsale as Evelyn.
Read More: Movies Like Fight Club
7. Romeo & Juliet (1996)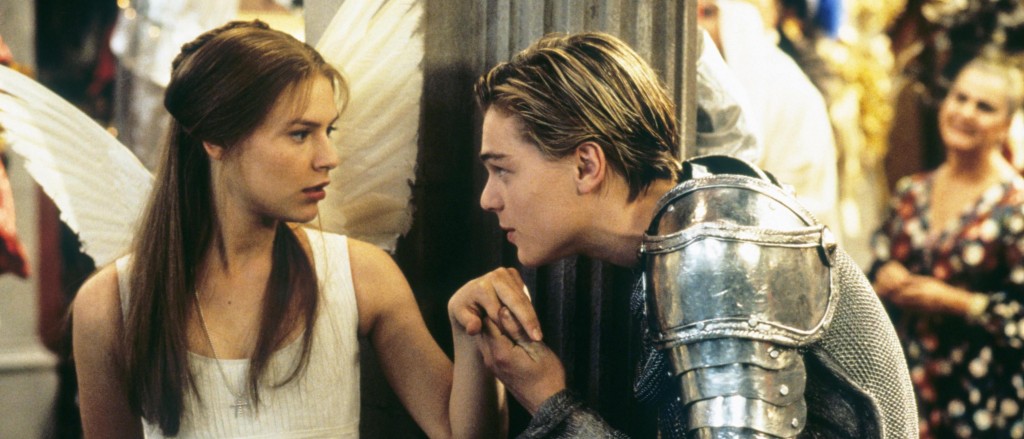 A list of tragic love stories would never be complete with William Shakespeare heartbreaking classic "Romeo and Juliet". This adaptation from 1996 stars Leonardo DiCaprio and Claire Danes as the doomed young lovers. Despite being set in the modern city of Verona Beach, this movie uses the original dialogue from Shakespeare's play which makes it feel even more romantic and dreamy. Romeo and Juliet are two young lovers that come from two feuding families. Therefore, their parents do not allow them to be together, leading to a hidden (and tragic) relationship.
Read More: Movies Like The Perks of Being Wall Flower
6. The Time Traveler's Wife (2009)
Henry DeTamble is a librarian that can travel in time due to a genetic anomaly but cannot control the moment or destiny of these travels. After meeting Clare Abshire in a Chicago library, they fall madly in love and get married. However, this won't be an easy because of his unexpected travels. "The Time Traveler's Wife" is a heartbreaking movie that reflects on the meaning of life and love. It is a fantastic adaptation of the book of the same name and has a terrific cast. Eric Bana and Rachel McAdams give incredible performances due to their great chemistry.
Read More: Movies Like The Other Woman
5. A Night to Remember (1958)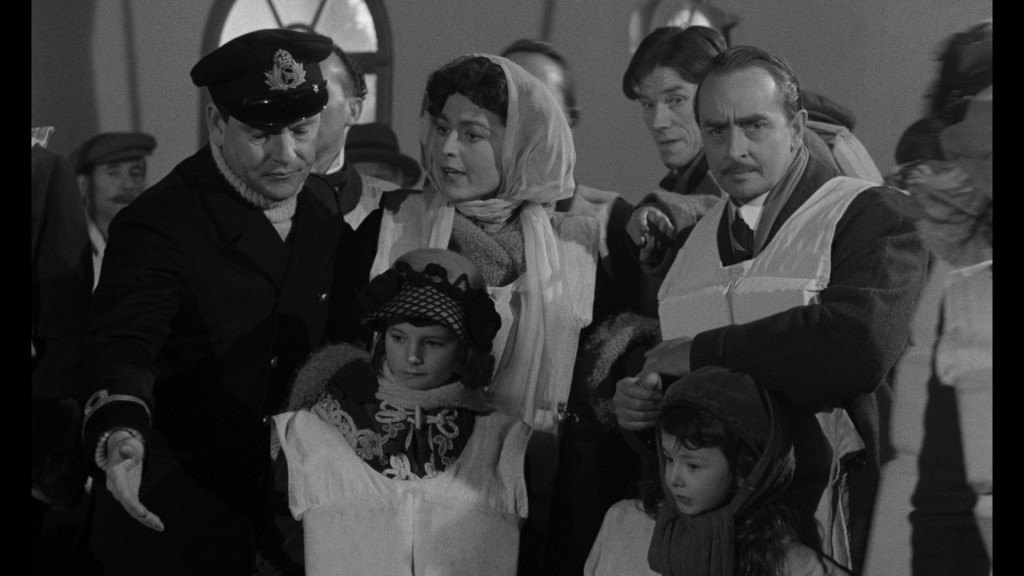 Winner of one Academy Award for Best English-Language Foreign Film, "A Night to Remember" is the retelling of the true story of R.M.S. Titanic, a luxury boat that struck an iceberg while going from Europe to New York in 1912. If you loved "Titanic" and want a different perspective on the event, this movie is an excellent choice. The human tragedy aboard the ship is told in an intense and vivid way. It can be sad, poignant and entertaining at the same time. Moreover, this is an extraordinary movie with an amazing cast and incredible cinematography.
Read More: Movies Like Donnie Darko
4. A Walk to Remember (2002)
"A Walk to Remember" is a classic romantic and tragic story about two North Carolina teens, Landon Carter and Jamie Sullivan. After Landon makes a joke that leaves a boy in the hospital, he is forced to participate in after-school activities as punishment. That is when he meets Jamie, and both their lives change. "A Walk to Remember" is a heart-breaking, well-executed movie with memorable performances. Mandy Moore is incredible as a beautiful young woman, that is both vulnerable and strong. Similarly, Shane West also surprises as the rebel Landon.
Read More: Movies Like Saw
3. P.S. I Love You (2007)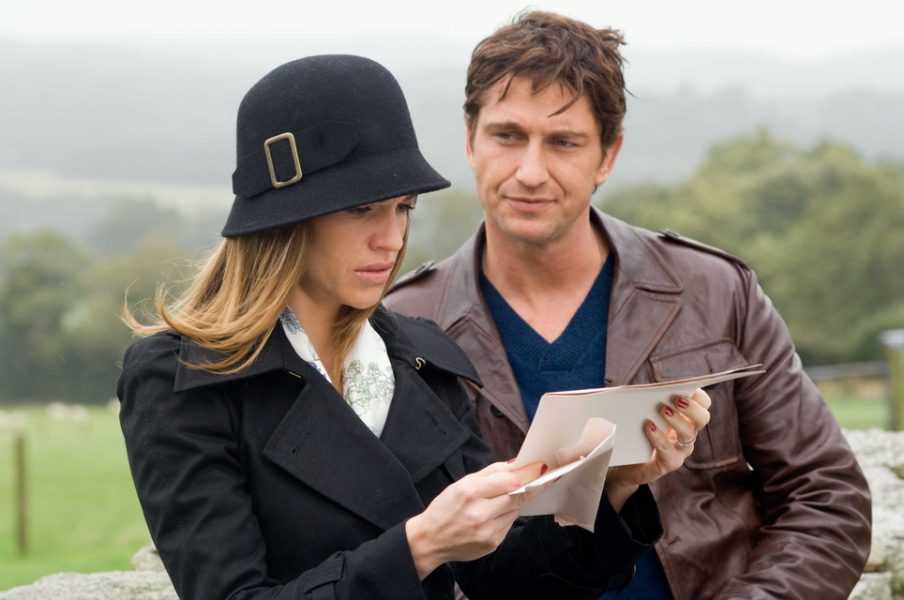 When Gerry and Holly met on a small country road in Ireland, it was love at first sight. But, after Gerry dies from a brain tumor, Holly fills lost in her grief. However, on her 30th birthday, Holly discovers that he left her ten messages before he died, to guide her through her grief. With Gerry's words guiding her, will Holly be able to fall in love with life again? Starring Hilary Swank and Gerard Butler, this romantic comedy will help lost people find what makes them happy.
Read More: Movies Like Hunger Games
2. The Fault in Our Stars (2014)
Hazel and Augustus are two teenagers who fell in love despite an arduous life. Their relationship is special, given that Hazel's constant companion is an oxygen tank and Gus jokes about his prosthetic leg. This moving love story is unique and unpredictable, something very rare nowadays. As the main characters, Elgort and Woodley truly deliver a great performance. Their chemistry is so good you forget you are watching a movie. Overall, "The Fault in Our Stars" is a sad but incredibly beautiful teen love story, an emotional roller coaster about life.
Read More: Movies Like Divergent
1. The Notebook (2004)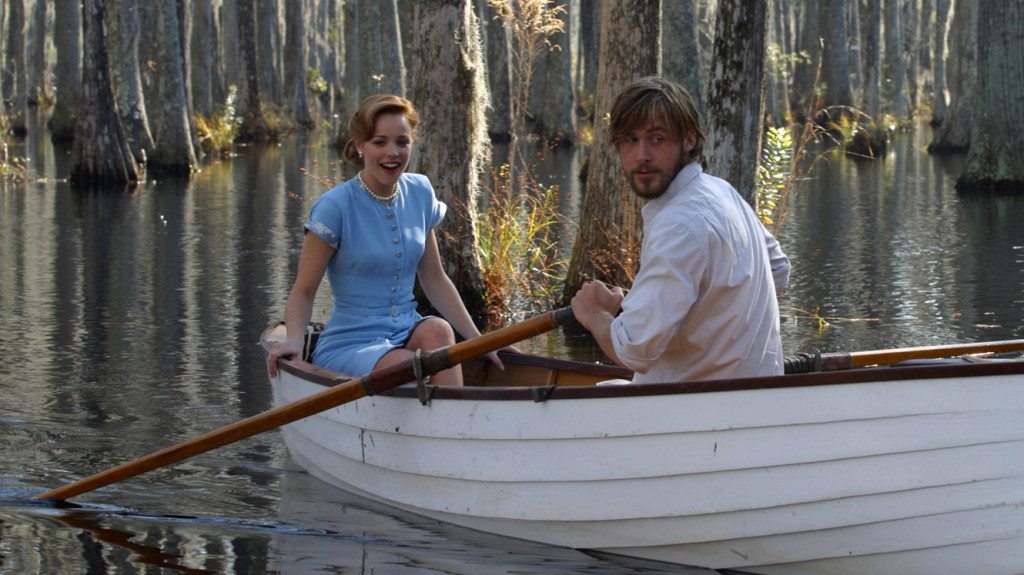 Based on a Nicholas Sparks novel, "The Notebook" follows the love story between Noah and Alice, two young people with very different social backgrounds. Alice's family forces her to move and go to college, leaving Noah behind. Seven years later, they meet again, and Alice must choose between Noah and her fiancé. "The Notebook" is a simple bit wonderful romantic movie that will make you laugh and cry. Its beautifully written story is not only intriguing but also heartwarming and deeply movie. Moreover, Rachel McAdams and Ryan Gosling have such an astonishing chemistry!
Read More: Movies Like The Reader