"500 Days of Summer" is a heart-breaking love story that escaped stereotypes. Its quirkiness, realness, and the fantastic soundtrack makes you feel warm inside and also a little sad. Here is the list of films similar to 500 Days of Summer that are our recommendations. You can watch some of these movies like 500 Days of Summer on Netflix or Hulu or Amazon Prime.
12. One Day (2011)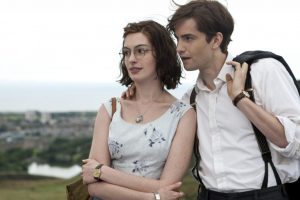 Emma (Anne Hathaway) and Dexter (Jim Sturgess) meet on the night of their university graduation. We see them every year on the anniversary of that date – July 15th. Throughout the years they grow apart as their lives take different directions and they meet other people but also grow towards each other. Anne Hathaway and Jim Sturgess are very impressive, they make their characters real, relatable and have good chemistry. The costumes, cinematography, and soundtrack are all spot on. Everything combined makes this film moving and inspiring.
Read More: Movies Like About Time
11. Perks of Being a Wallflower (2012)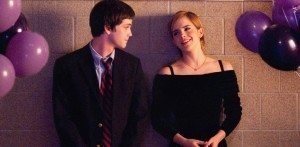 Based on the novel written by Stephen Chbosky, this film follows 15-year-old Charlie (Logan Lerman), an outsider, coping with first love (Emma Watson), the suicide of his best friend, and his own mental illness while struggling to find a group of people with whom he belongs. "The Perks Of Being A Wallflower "may not be the most faithful adaptation but the spirit of the story is still there, therefore doing great justice to the book. Besides the amazing performances by the whole cast, this film also has a powerful dialogue that is very honest and realistic. Although the directing is nothing extraordinary, the music score is filled with well-known songs that will make you want to sing (and cry) while watching the movie.
Read More: Movies Like Leon: The Professional
10. Me and Earl and the Dying Girl (2015)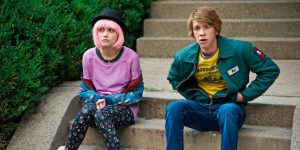 Teenager Greg (Thomas Mann) spends most of his time making parodies of classic movies with his friend Earl (RJ Cyler). After befriending a classmate who has just been diagnosed with cancer, his life is forever changed. The parodies of classic movies are just incredible and funny, especially for cinema lovers. It brings a quirky feeling, amplified by the careful design and script. Besides that, it explores parent/child relationships, peer relationships, teacher/student relationships in a humorous and touching way. It has the perfect balance between sad and funny, making it a unique film.
Read More: Movies Like One Day
9. Sing Street (2016)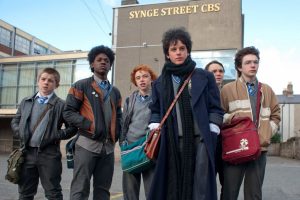 "Sing Street" is a heartfelt, funny and artful coming-of-age movie set in 1985 Dublin. A teenage boy growing up in Dublin during the 1980s escapes his strained family life by starting a band to impress the mysterious girl he likes. The script is extremely smart and the casting couldn't be wiser. Ferdia Walsh-Peelo and Lucy Boynton do an amazing job. The music is really cool and the whole film has a very indie feel. It is very light and warm-hearted and funny and yet deep and powerful.
Read More: Movies Like The Imitation Game
8. Before We Go (2014)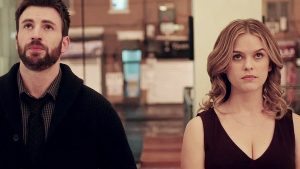 A woman misses the 1:30 train from New York to Boston and a street musician spends the night trying to help her make it back home before her husband does. Throughout the night they learn a lot about one another and eventually find a romance. "Before We Go" is a very intelligent, honest and charming film that is a bit difficult to find. It is intimate and genuine, with a refreshing ending. Actors Chris Evans and Alice Eve make a pretty good job with the help of an interesting story and a carefully made script.
Read More: Movies Like Triangle
7. Juno (2007)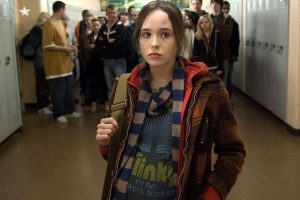 Juno (Ellen Page), a 16-year-old high-school junior in Minnesota, discovers she's pregnant after one event in a chair with her best friend, Bleeker (Michael Cera). She now has to decide what to do. With an amazing cast, "Juno" is an indie film that will conquer your heart quickly. Ellen Page gives a wonderful performance as Juno, convincingly portraying her as an independent free spirit. Just like "500 Days of Summer", it has an incredible soundtrack that will stay in your head. It is a "feel-good" movie that leaves you feeling satisfied.
Read More: Movies Like It
6. Ruby Sparks (2012)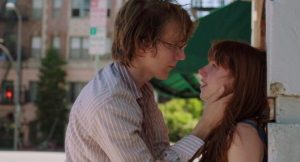 A young novelist (Paul Dano) struggling with writer's block finds romance in a most unusual way: by creating a female character he thinks will love him, then willing her into existence. This sweet and quirky film is a very interesting take on a romantic comedy. Its pacing is just perfect, with funny scenes balancing the heavy, dramatic ones. The cast is outstanding. Zoe Kazan wrote the amazing and unpredictable script and also stars in the movie. Authentic films are hard to find and, just like "500 Days of Summer", this is one of them.
Read More: Movies Like Lost In Translation
5. Submarine (2010)
When Oliver (Craig Roberts) meets Jordana (Yasmin Paige) and she takes an interest in him, he becomes determined to be the best boyfriend in the world. Meanwhile, his parents' already rocky relationship is threatened when his mother's ex-boyfriend moves in next door. Oliver starts to make unorthodox plans to ensure that his parents stay together and that Jordana still likes him. The film explores what a teenager feels and the struggles with anxiety and expectations. Director Richard Ayoade (who also wrote the script) created a unique, personal language that makes this film completely different from any other movies. The soundtrack, written by Alex Turner (from Arctic Monkeys), is the greatest asset of this film. It is beautiful and addictive, I am sure you will listen to it outside of the film.
Read More: Movies Like The Departed
4. Midnight In Paris (2011)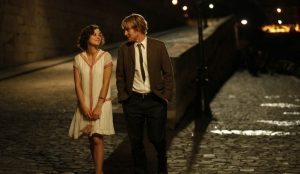 Gil (Owen Wilson) and Inez (Rachel McAdams) travel to Paris as a tag-along vacation on her parents' business trip. Gil is a successful Hollywood writer but is struggling on his first novel. When Inez goes off dancing with her friends, Gil takes a walk at midnight and discovers what could be the ultimate source of inspiration for writing. It actually won the Academy Award for Best Writing, Original Screenplay. Woody Allen's writing (and cinematography) makes the film very magical, much like a dream. It also has an amazing big cast, including Adrian Brody and Kathy Bates.
Read More: Movies Like Atonement
3. Like Crazy (2011)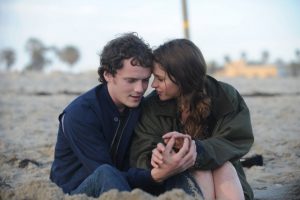 Anna (Felicity Jones) and Jacob (Anton Yelchin) fall in love when they meet at an L.A. university. But Anna is British and when graduation approaches, Anna decides to stay and violate her student visa rather than returning to England. After a visit home, she is then unable to return to the United States. The chemistry between the two actors is realistic and powerful. The filmmakers admitted that the film was based on the combination of many of their experiences and that explains why the film feels so real. It also has an indie feel to it, that combined with the amazing cinematography, will make you remember "500 Days of Summer".
Read More: Movies Like Dead Poets Society
2. Lost in Translation (2003)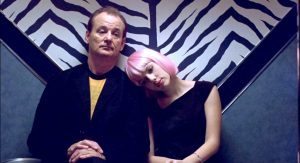 A faded movie star and a neglected young woman form an unlikely bond after crossing paths in Tokyo. Directed by Sofia Coppola, "Lost in Translation" examines the intricacies of love, life, and loneliness; the disorientation of traveling to a different country; the spark of hope that meeting a new person brings. The Japanese setting, as well as the soundtrack, fit just right into the heartbreaking story. Special shout out to cinematographer Lance Acord, whose work is incredible. The film won the Academy Award for Best Writing, Original Screenplay.
Read More: Movies Like Source Code
1. Eternal Sunshine of the Spotless Mind (2004)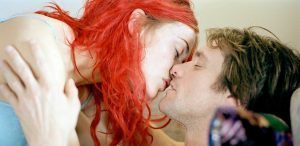 Joel Barish (Jim Carrey) is heartbroken because his ex-girlfriend Clementine (Kate Winslet) underwent a procedure to erase him from her memory. He decides to do the same but, as he watches his memories of her fade away, he realizes that he still loves her. Will he be able to correct his mistake? "Eternal Sunshine" shows how complex love is (how much it hurts when it is gone, how wonderful it is when it is happening). It explores the mind with smart intensity, making you reconsider your opinions about life, love, and memory. It is delicate but brutal. Moreover, Jim Carrey has one of the best performances of his career, showing that he is an incredible actor in both drama and comedy.
Read More: Movies Like Malena