When you can travel back in time and change your past to better your future, who wouldn't want it? In About Time awkward and reluctant 21 year-old, Tim Lake (Domhnall Gleeson) gets life-changing news. His father reveals that then men in their family have the ability to travel back between the present and past. Whereas he has used the gift in the pursuit of knowledge. By reading every book worth reading. Tim is quick to decide that his story will be about finding his true love.
It isn't long before Tim finds his soul mate Mary(Rachel McAdams). That too, in a chance dinner meeting. Science fiction fans will find some fun twists on traditional time-travel tropes. While the time travel aspect is essential to the plot, About Time is first and foremost a tale about love and family. Here is the list of films similar to About Time that I would recommend to watch if you are ready and set for a dimensional ride of love and desire. You can watch several of these movies like About Time on Netflix, Hulu or Amazon Prime.
10. Liberal Arts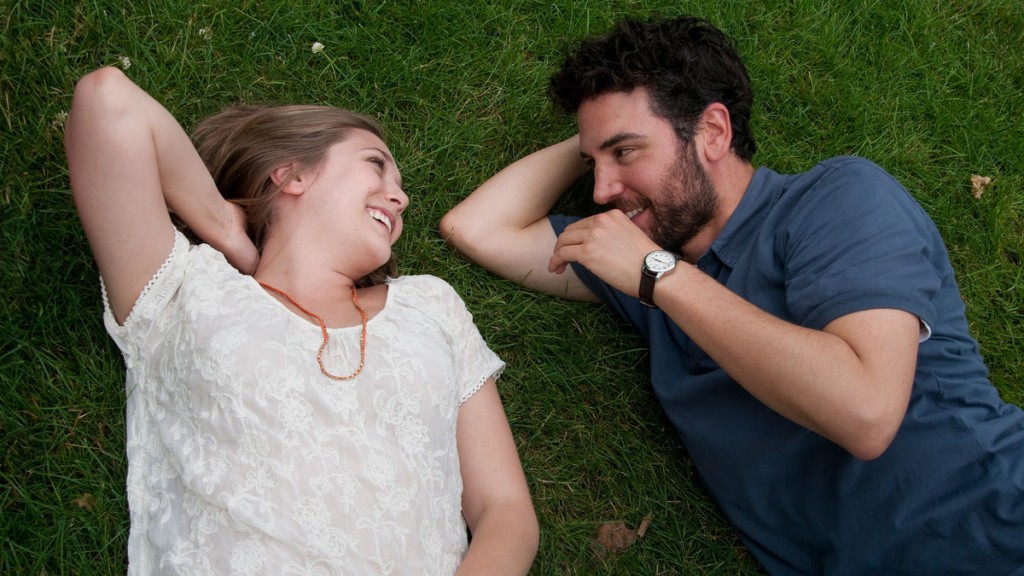 Jesse Fischer (Josh Radnor) is a 35-year-old college admissions officer in New York City who loves literature and language.He is newly single and dissatisfied with his life and career. He believes that the happiest time of his life was the years at his unnamed Ohio liberal arts college, where he could study poetry uninterrupted, surrounded by others like him. Peter Holberg (Richard Jenkins), his old English professor, invites Jesse back to the college to attend Peter's retirement ceremony. Jesse meets 19-year-old Zibby (Olsen), a sophomore drama student and the daughter of one of Peter's friends. From there on, everything changes.
Read More: Movies Like The Dictator
9. The Secret Life If Walter Mitty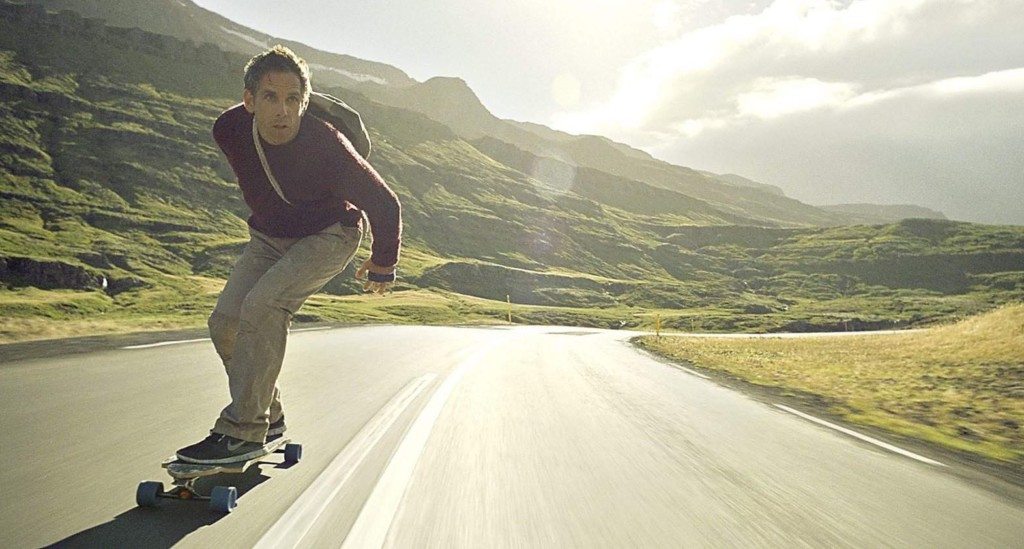 Walter Mitty (Ben Stiller), an employee at Life magazine, spends day after monotonous day developing photos for the publication. To escape the tedium, Walter inhabits a world of exciting daydreams. In his dreams, he is his undeniable hero. Walter fancies a fellow employee named Cheryl (Kristen Wiig). He wishes to date her, but he feels unworthy. However, he gets a chance to have a real adventure when Life's new owners send him on a mission. Mission: To obtain the perfect photo for the final print issue.
Read More: Movies Like The Road
8. Stuck in Love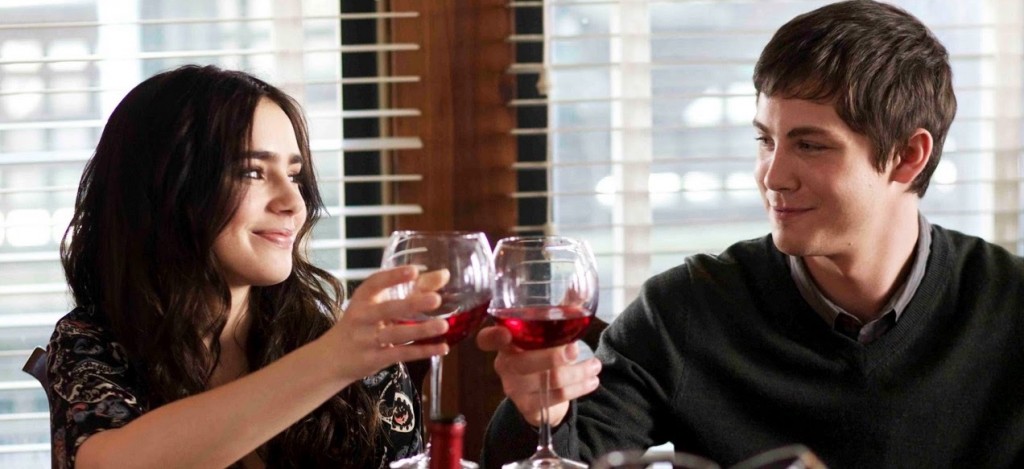 Novelist and part-time teacher Bill Borgens (Greg Kinnear) has been floundering since his ex-wife Erica (Jennifer Connelly) left him for a younger man two years ago. Instead of working on a new book, he spies on Erica and her new husband Martin while pretending to be jogging. Bill's son Rusty (Nat Wolff) is a high school student in love with a classmate named Kate but lacks the courage to talk to her. Bill's daughter Sam (Lily Collins) is a cynical college student. She prefers one-night stands and hook-ups with people she knows are less intelligent than herself, in order to shield herself from love.
Read More: Movies Like The Other Woman
7. Say Anything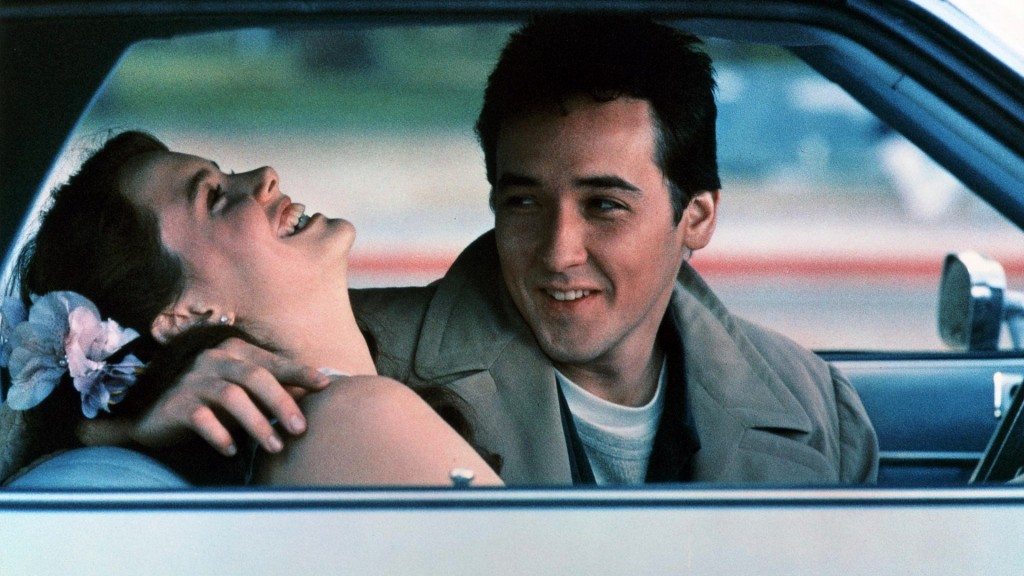 'Say Anything' depends above all on the human qualities of its actors. Cusack and Skye must have been cast for their clear-eyed frankness, for their ability to embody the burning intensity of young idealism. A movie like this is possible because its maker believes in the young characters. By doing the right thing, and in staying true to oneself. The film's plot can be an easy one-liner. "A noble underachiever and a beautiful valedictorian fall in love the summer before she goes off to college."
Read More: Movies Like The Reader
6. Source Code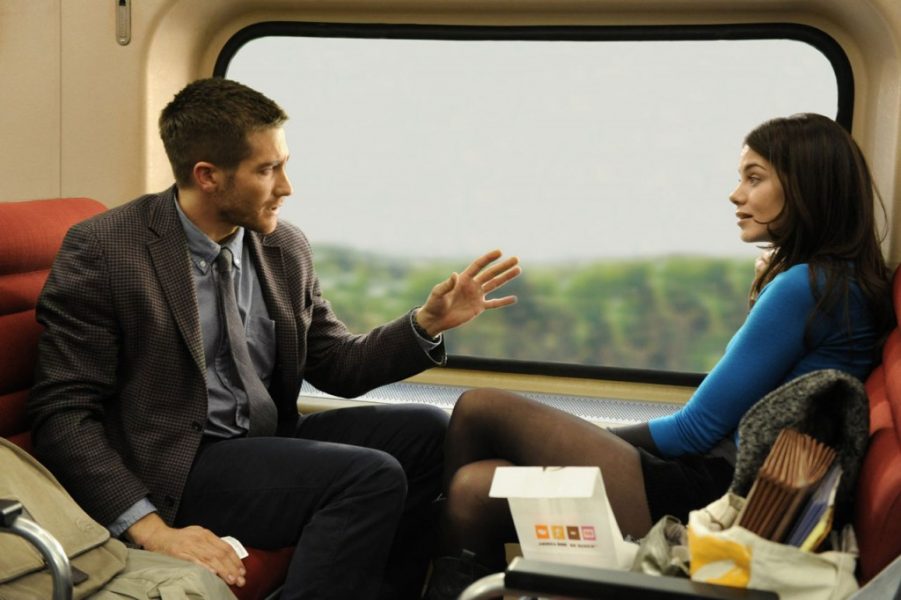 Much like Edge of Tomorrow, our hero in Source Code has to relive the same day over and over again, but on a much smaller scale. Captain Colter Stevens(Jake Gyllenhaal) is the perfect candidate to test a new program that allows people to live through the eyes of someone else lost to time,but only for a few minutes.
Through these reconfigured memories, Stevens is sent back to a Chicago commuter train right before a bombing takes the lives of everyone aboard. It's his mission to figure out what happened. Stevens never actually "travels" through time. Source Code explores the reality of consciousness and the power of perspective. Claiming that time may just be all in our heads.
Read More: Movies Like Primer
5. Edge of Tomorrow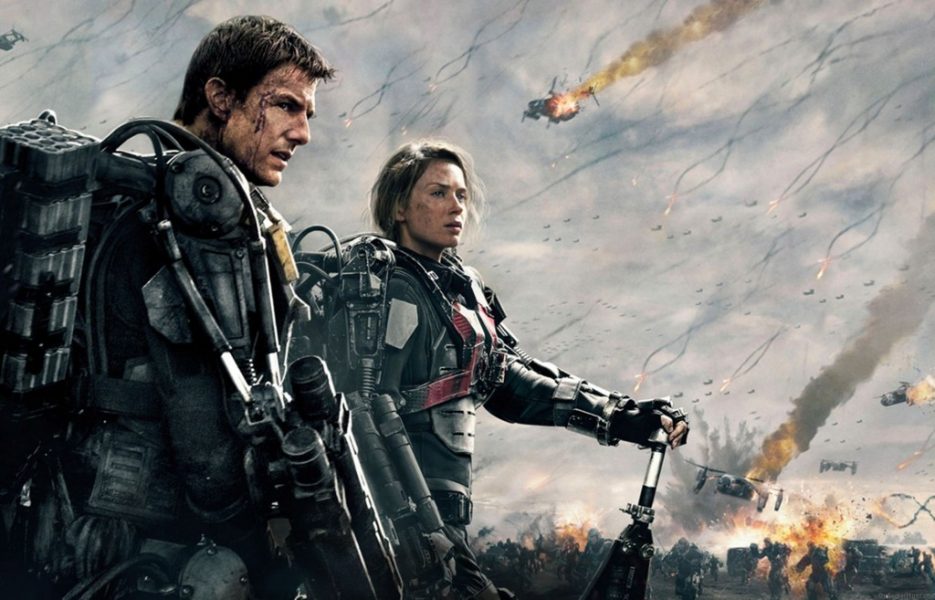 Lt. Col. Bill Cage(Cruise) is a soldier who inadvertently finds himself fighting on the front lines during an alien invasion that threatens to takeover Earth. After being exposed to the alien's blood, he is then caught in a time loop. Stuck repeating the same day over and over, he grows into a ruthless killing machine with each passing "day."
This idea is used to both comedic and thrilling effects, as Cruise must interact with the other solders, a take-no-prisoners warrior (Emily Blunt) and a swarm of ever-growing alien life forms that he has to cut through each and every day in his efforts to defeat them. It is, in other words, just plain fucking awesome.
Read More: Movies Like The Den
4. Groundhog Day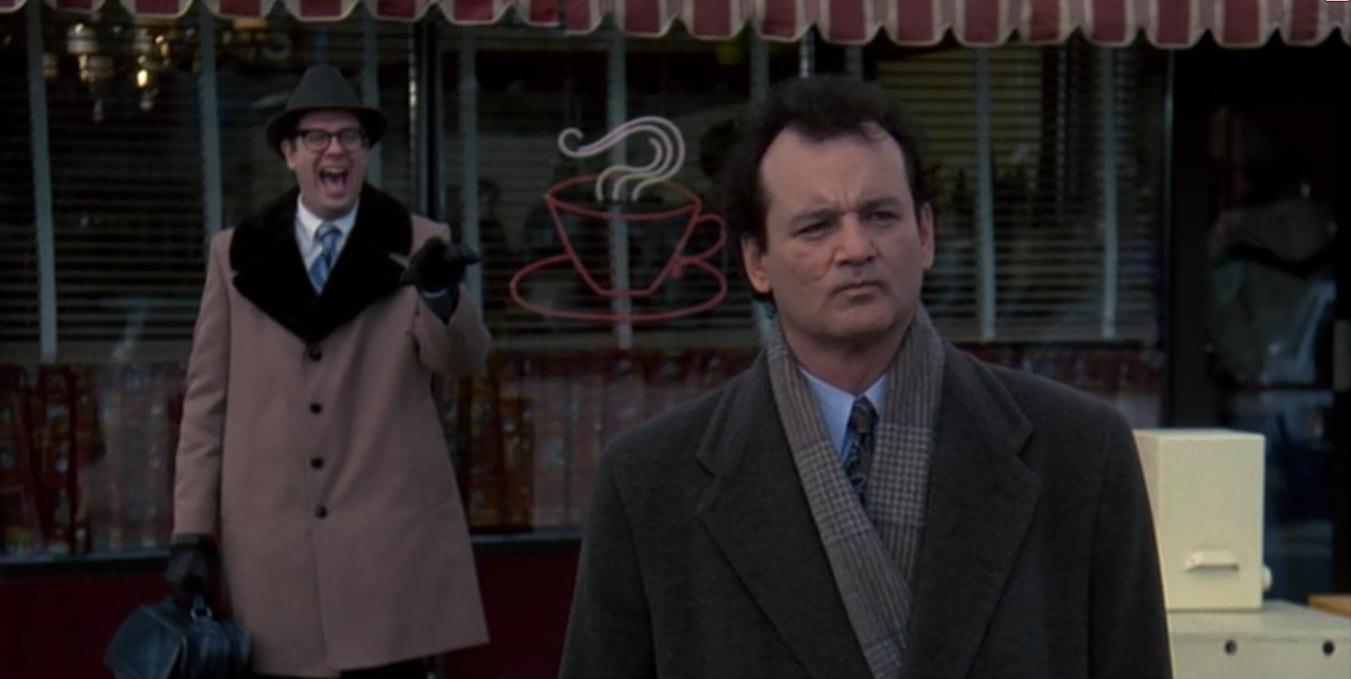 In the rich vein of Edge of Tomorrow, Groundhog Day stars Bill Murray as Phil Connors, a rude, unhappy man who, after spending the day covering the news of Punxsutawney, Pennsylvania's groundhog celebration, wakes up to relive the day once more. There's little explanation as to why this happens. But Groundhog Day strips back all the mysteriousness and pretention of time travel as a concept to celebrate the hilarious mundane. This film is a single-serve capsule of Bill Murray, America's Greatest-of-All-Time Comic Sweetheart, at his very best.
Read More: Movies Like The Proposal
3. The Perks of Being A Wallflower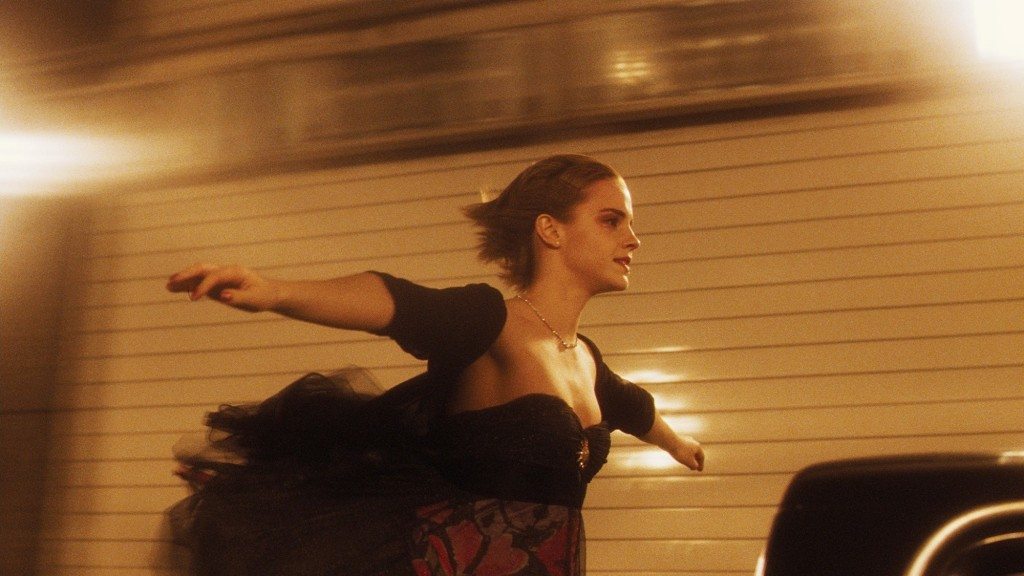 Like real teenagers, Emma Watson and Ezra Miller convincingly move from glowing objects of desire to deeply troubled human beings. The story is very simple yet complicated. But the way it unfolds is beautiful and sad, sometimes all at once. While it has its funny moments, it also manages to go through dark topics as well such as homosexuality, drugs, and death. Stephen Chbosky handles his story very well. Never feeling like it's being forced but rather it flows nicely and carefully.
Read More: Movies Like The Big Short
2. Midnight in Paris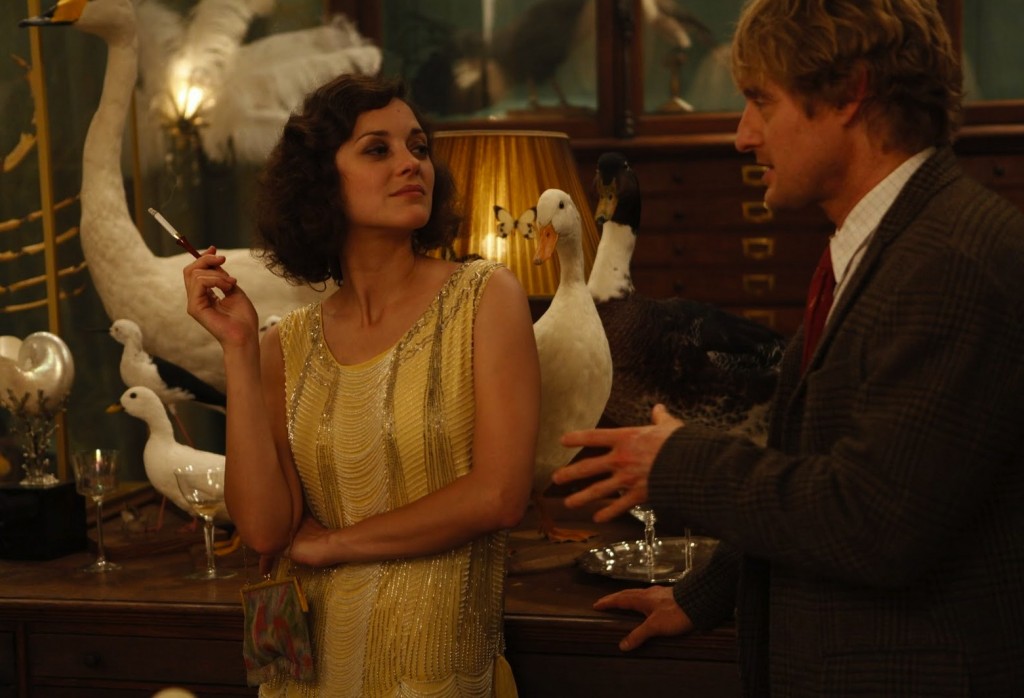 Woody Allen isn't the type to lean into sci-fi, let alone time travel. That is, until one really begins to dissect his work. When it comes to Midnight In Paris, Gil (Owen Wilson), a struggling writer visits Paris with his fiancée(Rachel McAdams). He enters a mysterious car at midnight and is taken back in time to the 1920's to hang with literary idols F. Scott Fitzgerald (Tom Hiddleston) and Ernest Hemingway (Corey Stoll). The films give another vehicle for Woody Allen to find escape. Time travel just so happens to be an excellent way to do so.
Read More: Movies Like The Girl Next Door
1. Begin Again
'You can tell a lot about a person by what's on their playlist'. This is a life lesson the film offers. Greta(Keira Knightley) and her songwriting partner/lover Dave(Adam Levine) head for New York when he lands a record deal with a major label. However, Greta is suddenly left on her own. As Dave gives in to the temptations that come with his success. Things take a turn for the better for her. Dan(Mark Ruffalo) is a disgraced record executive. He discovers Greta performing in a club. A mutually life-changing bond forms between the pair as they work together on Greta's first album.
Begin Again is a very intuitive film. It discovers the very miniscule pleasures of life. Like a train journey, hearing your favourite music for a while, going on a peaceful walk etc… but at the end of the movie, you'll feel grateful as though you've done something worthwhile in your life.
Read More: Movies Like The Perks of Being Wall Flower