Margaret Tate is a Canadian editor working at a New York City publisher. When she faces deportation due to an expired visa, she creates a scheme with her assistant Andrew. In exchange for a promotion, Andrew agrees to marry her and lie to the authorities, so she can stay in the United States.
With an incredible love story and an interesting and witty script, "The Proposal" is a great choice if you are looking for a romantic comedy. Ryan Reynolds and Sandra Bullock are amazing (Bullock even earned a Golden Globe nomination for her role). If you loved "The Proposal", you have to watch these similar movies on this list that our recommendations. They are all about how you can find love in the most improbable situations. You can watch several of these movies like The Proposal on Netflix, Hulu, or Amazon Prime.
14. Valentine's Day (2010)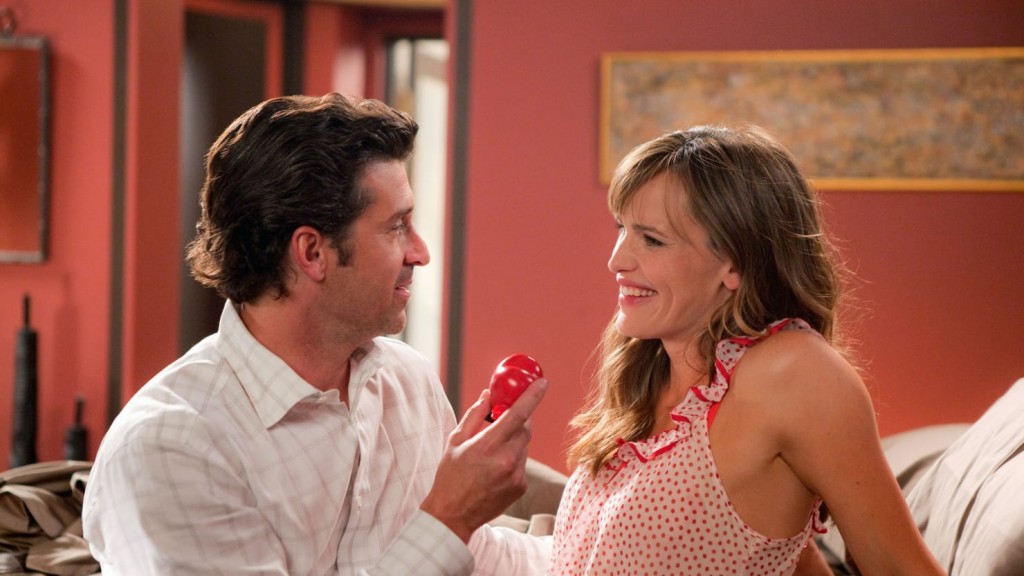 Valentine's day can be really tricky. Couples and singles have a lot of expectations around the 14th of February. In "Valentine's Day" we follow a group of people who live in Los Angeles trying to survive around this time of the year. Jessica Alba, Jessica Biel, Bradley Cooper and Anne Hathaway are just some of the fantastic actors that belong to this big and amazing cast. Besides having great chemistry, the cast does a great job portraying real-life situations. Furthermore, the movie has a strong direction, a hint of unpredictability and good dialogue (with some good one-liners).
Read More: Movies Like Oldboy
13. Laws of Attraction (2004)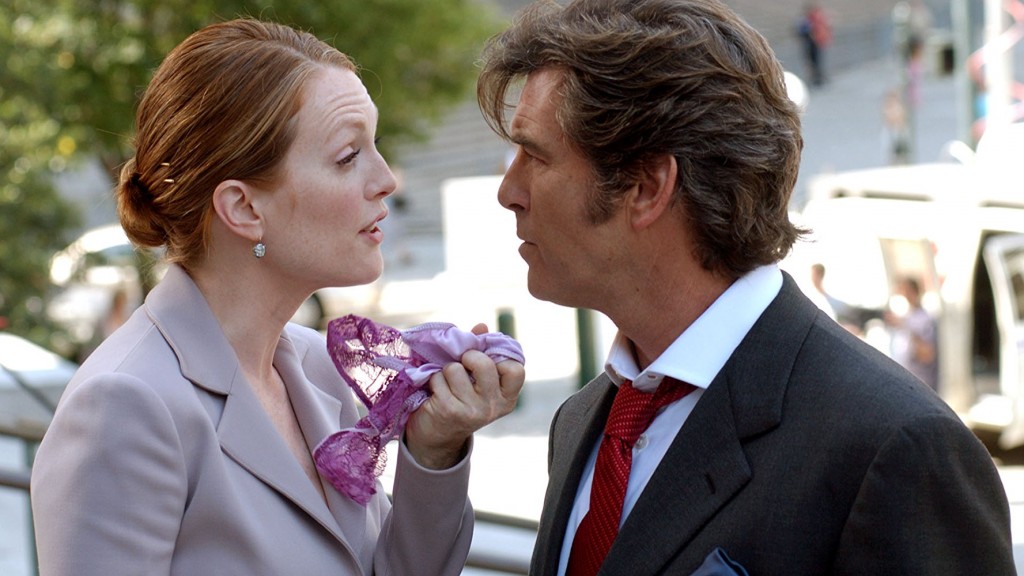 Audrey Woods and Daniel Rafferty are two New York City divorce attorneys constantly competing with each other. When rock star Thorne Jamison and his wife Serena hire respectively hire Audrey and Daniel, their competition increases. This millionaire divorce case will mess with their heads, and, after many drinks, they end up marrying each other. But, when they wake up, they must face what happened. Starring Pierce Brosnan and Julianne Moore, "Laws of Attraction" is an interesting take on the romantic comedy genre. With a good script and cast, this movie has plenty of jokes and laughs.
Read More: Movies Like Her
12. The Accidental Husband (2008)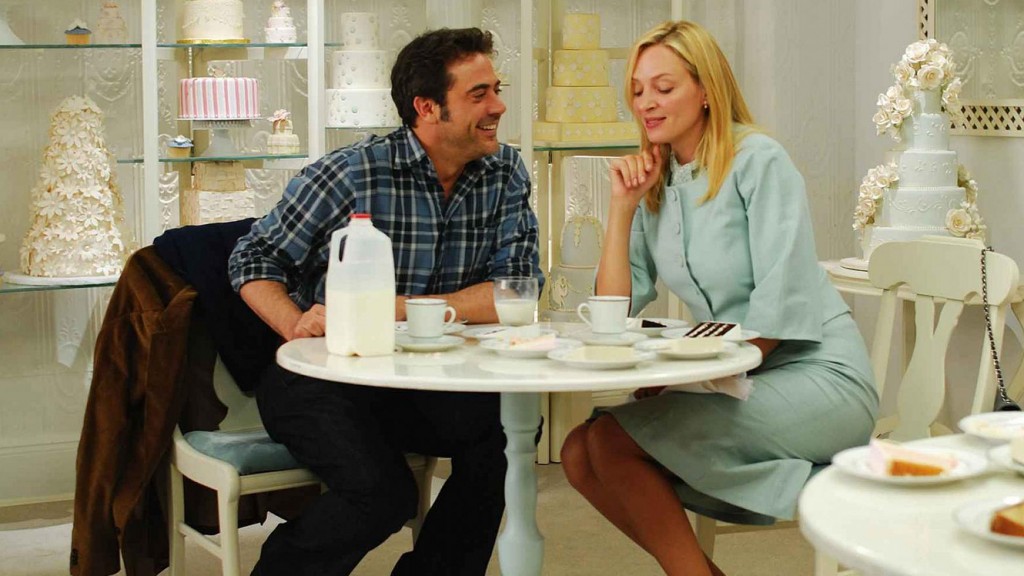 Emma Lloyd is on top of her career has a radio talk show host called "Real Love". Her radio show is a hit because people love her sensible and mature relationship pieces of advice. Besides, she is about to release her first book and she is engaged to Richard Braxton. When Emma advises a woman to break up with her fiancé, she takes her advice. However, the broken-hearted man wants revenge. So, he and his friend hack Emma's documents and marries Emma with Patrick. Now, Emma must search this mystery man and get an annulment. But life is never this simple. "The Accidental Husband" stars Uma Thurman, Jeffrey Dean Morgan, and Colin Firth.
Read More: Movies Like American Pie
11. Bride Wars (2009)
Two best friends (Kate Hudson and Anne Hathaway) become rivals when they schedule their weddings on the same day. Besides being all about weddings and celebrating love, "Bride Wars" follows a ruined friendship because of competition. Best friends can become your worst enemies since they know every little secret you had confided in them. "Bride Wars" is the perfect chick flick with an interesting idea and amazing Hollywood stars. It not only has some great jokes and hilarious moments but also has a cast that does not take itself too seriously.
Read More: Movies Like Bolt
10. The Break-up (2006)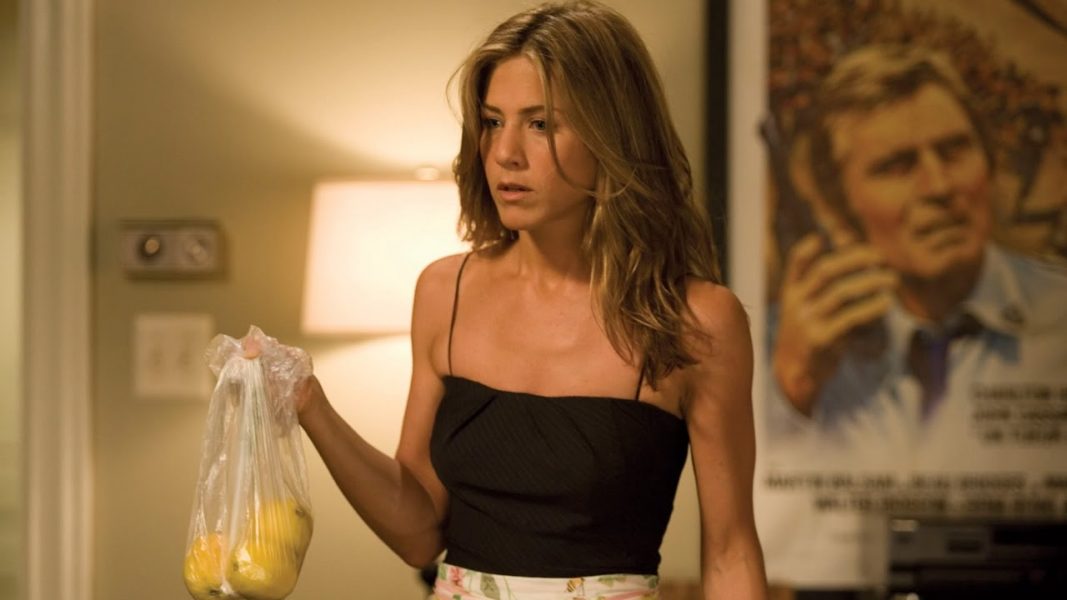 Brooke Meyers feels she is not appreciated by her immature boyfriend Gary Grobowski, and decides to break-up with him to make him miss her. However, he misunderstands her true intention and then, by following the advice of family and friends, begins a war of sexes. Centering a film on the ugly side of dating is a risky task, but it seems easy in this film. By showing a different perspective than we are used to, the film becomes surprisingly entertaining. Vaughn and Aniston give believable performances as a couple in crisis, and their chemistry is just right.
Read More: Movies Like Black Panther
9. Family Plan (2005)
Charlie Mackenzie's company was just taken over, and now she is determined to impress her new boss Ed to get a promotion. After a misunderstanding, Charlie has to hire an actor to pretend to be her husband when she invites her boss and his wife. However, the spiral of lies become harder to maintain. "Family Plan" is very similar to "The Proposal" in terms of plot and atmosphere. They are both two funny romantic comedies starring actors with great chemistry.
Read More: Movies Like Die Hard
8. Holiday Engagement (2011)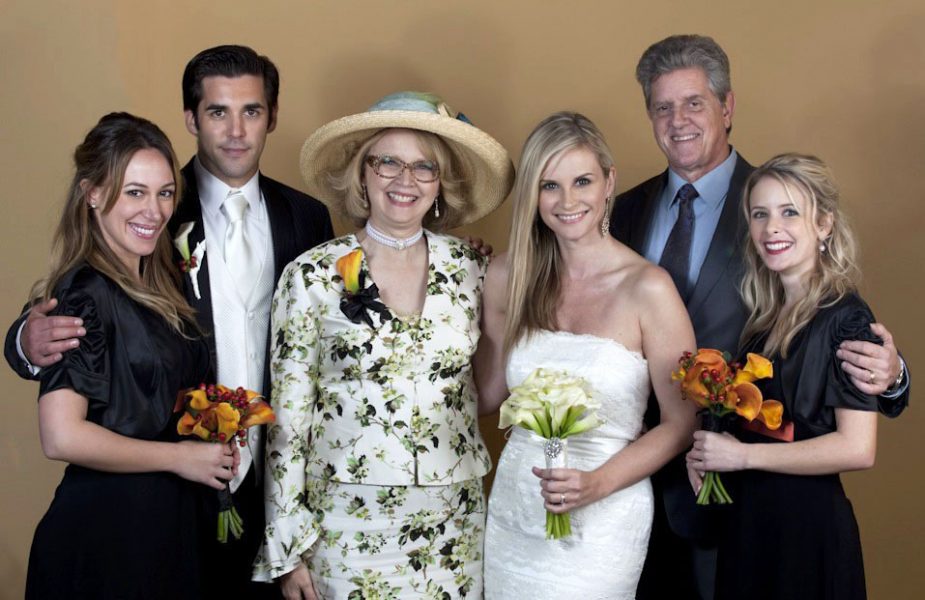 Afraid to tell her family she's been dumped, Hillary (Bonnie Somerville) hires an actor to play her fiancé during a four-day Thanksgiving weekend at her parents' house. "Holiday Engagement" is an enjoyable light movie for those craving a good romantic comedy. It is definitely one of those movies that will cheer you up and will make you feel good. The chemistry between Jordan Bridges and Bonnie Somerville is quite believable.
Read More: Movies Like Jack Reacher
7. Confessions of a Shopaholic (2009)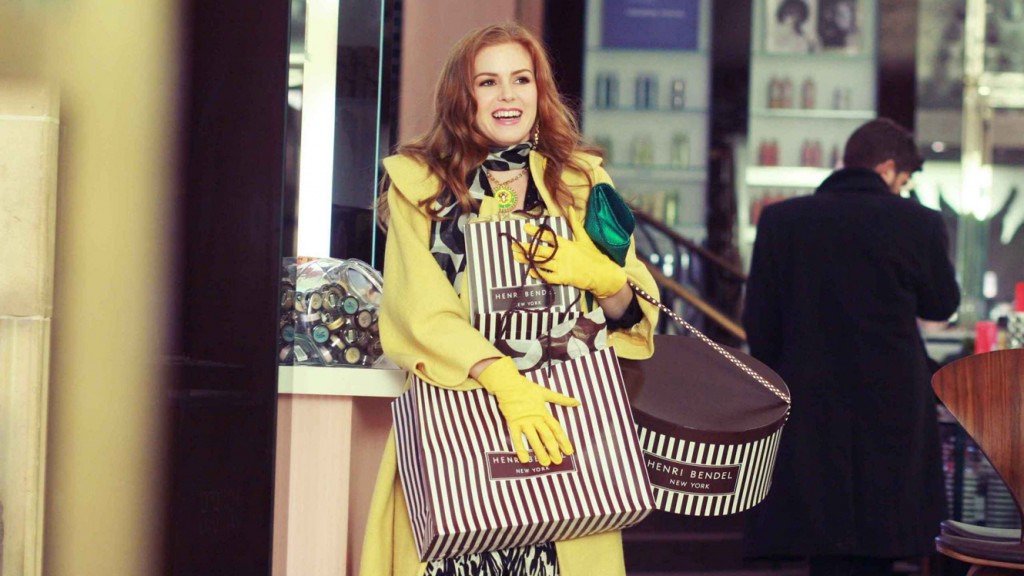 Rebecca Bloomwood is constantly struggling with her obsession with shopping. When she unexpectedly lands a job writing at a financial magazine, she must write about something she does not abide by consumer caution. However, she suddenly realizes that maybe she needs to overcome her "shopaholic" condition to be happy. Starring, Isla Fisher, Hugh Grant, and Krysten Ritter, "Confessions of a Shopaholic" is an engaging comedy about finding true happiness.
Read More: Movies Like Nightcrawler
6. 27 Dresses (2008)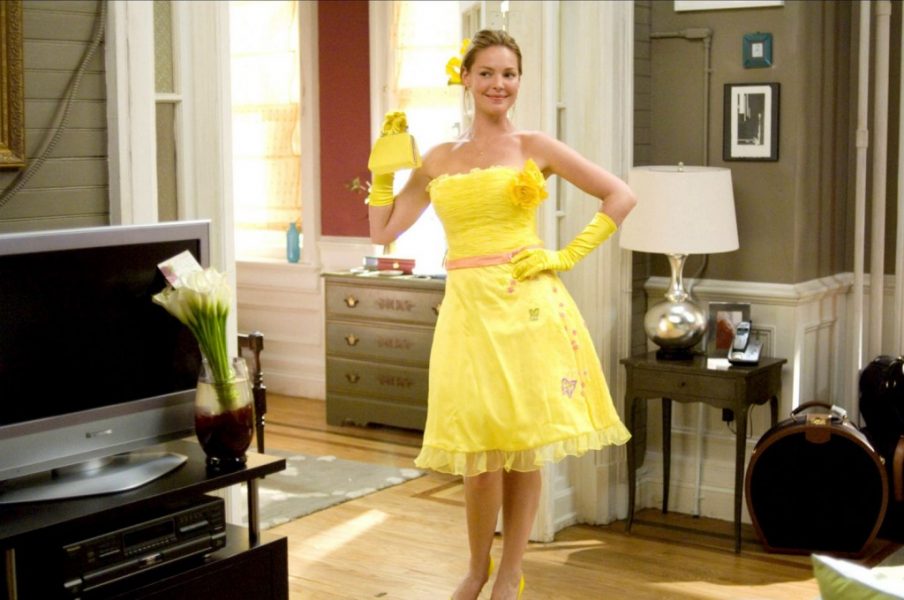 Jane served as a bridesmaid 27 times. However, now she is struggling with the idea of standing by her sister's side as her sibling marries the man she's secretly in love with. "27 Dresses" is a fun romantic comedy despite being predictable at times. Katherine Heigl manages to put in good acting to portray her jealousy towards her sister. Also, she makes the viewers connect with her, which is very important. Additionally, Judy Greer is brilliant, and she owns all her scenes. The cast has an amazing chemistry which gives a unique charm and sense of humor to the whole movie.
Read More: Movies Like Clueless
5. How to Lose a Guy in 10 Days (2003)
Benjamin Barry and Andie Anderson may seem a normal couple. However, that is not the case. Before they started dating, Benjamin bets that he could make a woman fall in love with him in ten days. On the other hand, Andie was assigned to write "How to Lose a Guy in 10 Days" for the magazine she works for. Kate Hudson and Matthew McConaughey are not only extremely funny but also have great chemistry together. It is because of this that "How to Lose a Guy in 10 Days" quickly became a huge success and an instant classic of the romantic comedies genre. If you want an entertaining and witty movie, you should watch it!
Read More: Movies Like Tangled
4. My Fake Fiancé (2009)
"My Fake Fiancé" follows Jennifer (Melissa Joan Hart) and Vince (Joey Lawrence) who find themselves in need of cash and decide to stage a fake engagement and wedding just for the gifts. This family movie shows that when you marry, you're not marrying one other person, you're marrying their entire family. The lead characters do not understand that at the beginning, which leads to a lot of funny moments. Although it has some predictable moments, at the end you will be feeling good and happy.
Read More: Movies Like Boyhood
3. The Ugly Truth (2009)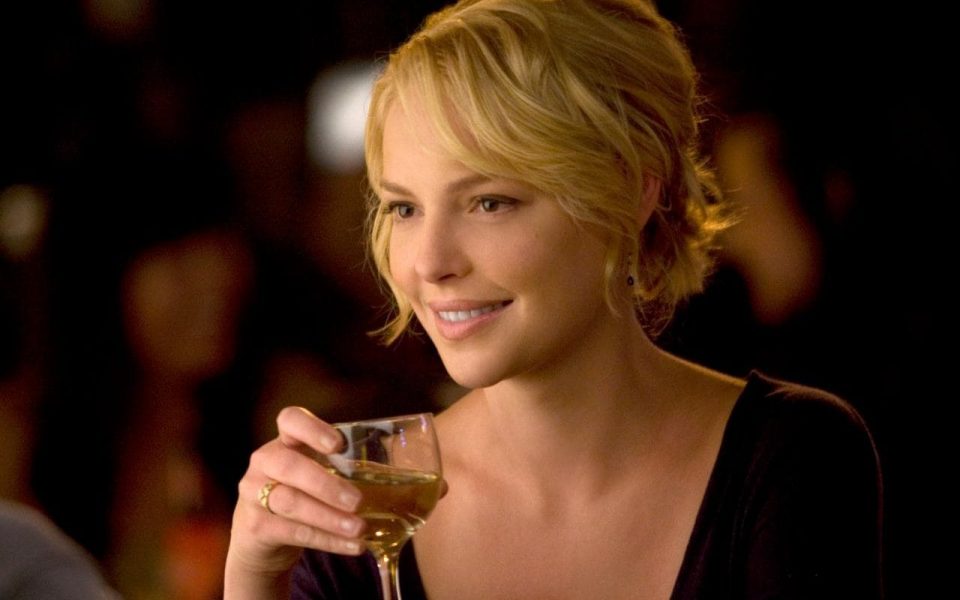 Abby Richter, a romantically challenged morning show producer, is suddenly involved in a series of offensive tests by her correspondent to prove his theories on relationships and help her find love. However, that leads to an unexpected result. Starring Katherine Heigl and Gerard Butler, "The Ugly Truth" is a romantic comedy that resembles a "battle of the sexes". The whole plot is really funny and the type of humor will be enjoyed by a lot of different people.
Read More: Movies Like Pretty Woman
2. What Happens in Vegas (2008)
Set in Sin City, this story rotates around two people who discover they have gotten married following a night of wickedness, with one of them winning a huge jackpot after playing the other's quarter. Now they are both trying to get all the money but that is not an easy task. Starring Cameron Diaz and Ashton Kutcher, "What Happens in Vegas" has a great sense of humor while telling a romantic story.
Read More: Movies Like Pretty Woman
1. The Wedding Date (2005)
Afraid of being confronted by her ex-fiancé and her family, Kat Ellis decides to hire a man to pretend to be her boyfriend at her sister's wedding. However, this has some unexpected consequences. "Wedding Date" is a romantic comedy with refreshing characters and an unexpected script. Besides a beautiful setting, it will manage to surprise you because of its twists. Also, Debra Messing and Dermot Mulroney are really funny and have amazing chemistry together. You will love this you if you enjoyed "The Proposal".
Read More: Movies Like Revenge of the Bridesmaid