Nightcrawler is a great film for all those who are a sucker for psychological thrillers with a dark theme. Jake Gyllenhaal is an absolute beast of an actor. His performance is so believable that you forget about the fiction part and genuinely start hating on him. The plot is great, and at one point I started to root for Lou Bloom (is it just me?).
You are here because you like the movie but still aren't satisfied and crave for more similar stuff. Then worry not, here is the list of movies similar to Nightcrawler that are our recommendations. You can watch several of these movies like Nightcrawler on Netflix, Hulu or Amazon Prime.
10. Birdman (2014)
This is a great movie and I chose to keep it on the list since it also deals with the thought process of one person and how he views the world around him and to what extent will he go to achieve his goals. This is a must watch for all movie buffs (The film won an Academy Award for God's sake!). The plot sees actor Riggan Thomas, famous for his role as superhero 'Birdman', struggling with reality as he starts to believe that he is superhuman. He is also desperately trying to establish himself as a great actor. To achieve this he is putting his entire career and live-savings online to produce a Broadway show which he directs and stars in. He runs into several issues as the story moves along. The interesting plot and amazing background score just heighten viewer experience.
Read More: Movies Like The Giver
9. Inherent Vice (2014)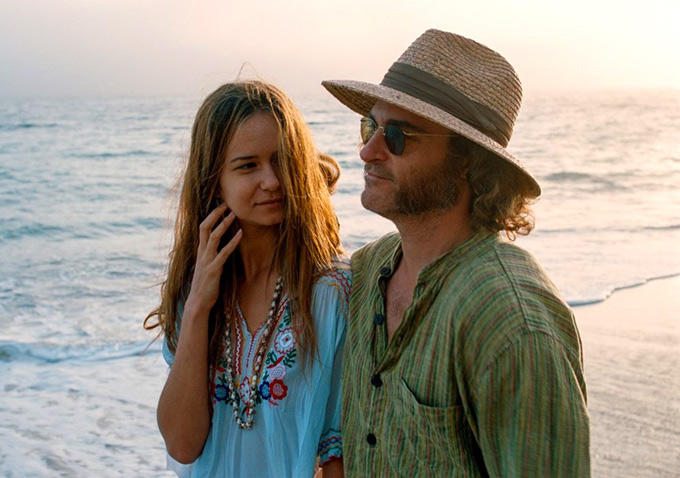 I love Joaquin Phoenix's work and he does a great job in this movie. To be honest I didn't think much of it once I saw the trailer but after I was suggested by another movie buff I gave it a try and I liked this film. The neo-noir crime/drama film set in the 70s should be on the list of every crime thriller genre lover. The film sees Joaquin Phoenix in the role of a pothead detective known as 'Doc'. He is approached by his ex who believes that her current boyfriend may become a victim of an abduction planned by his wife (the boyfriend's) and her lover. Doc's ex goes missing and he wounds up in a dangerous world of politics, prostitution, cults etc. as he tries to uncover the mystery.
Read More: Movies Like The DUFF
8. No Country for Old Men (2007)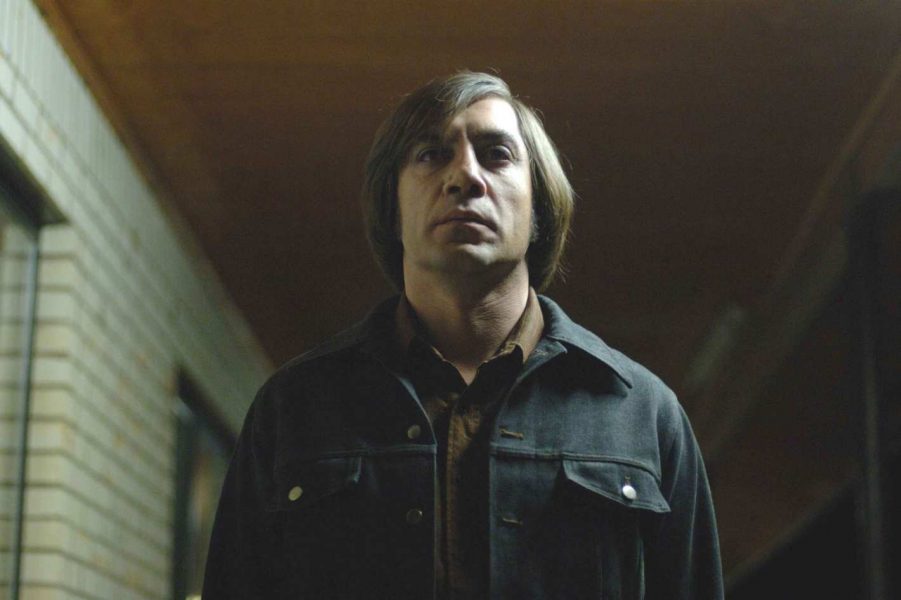 Here's a tip for all the movie buffs. Watch all of Coen brother's movies and then praise me later. They have created some of the best films like A serious man, Fargo, True Grit to name a few. This film like many of the others is a masterpiece. Llewelyn Moss (Josh Brolin) is a hunter whose life takes a wrong turn when he stumbles upon a scene of drug deal gone wrong. His greed gets hold of him as he decides to keep the two million dollars retrieved from the scene. This makes killer Anton Chigurh (Javier Bardem) follow him and he will stop at nothing until he gets his money and hunts Moss down. This results in a violent cat and mouse chase i.e. if the cat was a psychopathic killer and if the mouse was…..er… Josh Brolin.
Read More: Movies Like Marley And Me
7. Nocturnal Animals (2016)
Jake Gyllenhaal here again! Now, this is a fairly recent film in comparison to the others having been released in 2016. The film stars Jake Gyllenhaal, Amy Adams, and Michael Shannon as one of the leads. The plot follows Susan (Amy Adams) who receives a manuscript of a novel written by her ex asking for an opinion. The manuscript is named 'Nocturnal Animals' and is about a man goes on a family vacation which takes a turn towards the deadly. Susan is affected by the content of the novel and believes it is much more than just an 'ask your opinion' kinda thing. The performance of the cast is great and if you love crime/drama thrillers then go for this.
Read More: Movies Like The Jungle Book
6. Drive (2011)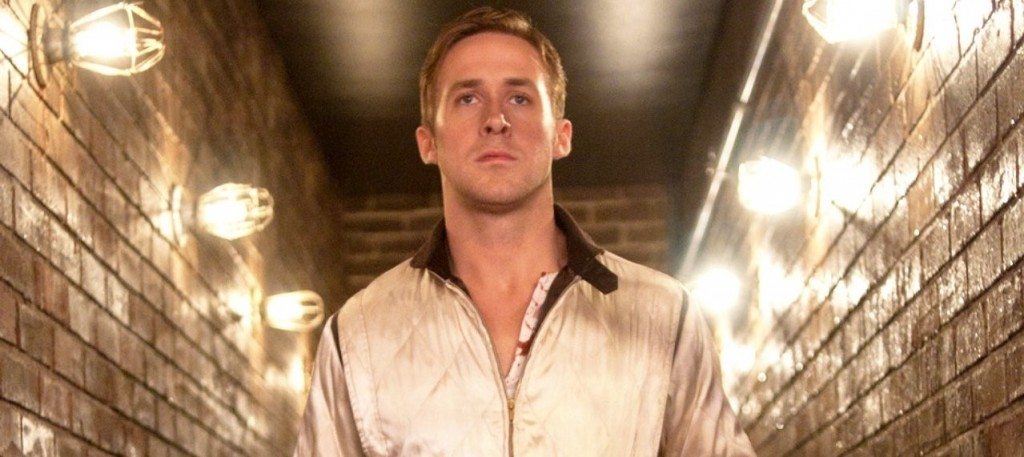 'Drive' is another movie which is more character driven. Ryan Goslin stars as 'Driver' who works as a Hollywood stuntman, garage mechanic for his friend Shannon (Bryan Cranston) and also as a getaway driver. He doesn't say much, doesn't show much emotion, and is good looking, basically a catch for every woman. He falls in love with his neighbor Irene (Carey Mulligan) whose husband Standard is in prison. Once he is released he is forced by mobsters to rob a pawn shop. Gosling decides to help him out by being the getaway driver but things don't go well and now the Driver has to protect Irene and her son from the criminals.
Read More: Movies Like Her
5. Gone Girl (2014)
This film is on this list solely because I thought that there were some similarities between Lou Bloom (Jake Gyllenhaal, Nightcrawler) and Amy Dunne (Rosamund Pike). Both are cunning and would do anything to achieve their goal. Gone Girl is an absolute best in its genre and has the ability to hold viewers on the edge of their seats. Ben Affleck plays the role of Nick Dunne whose wife Amy goes missing and a pool of blood belonging to Amy is found in his kitchen. He soon finds himself as the main suspect as the media focuses on him. The film starts to take sharp twists and turns as we realize that there is more to the plot than meets the eye.
Read More: Movies Like Gone Girl
4. Donnie Darko (2001)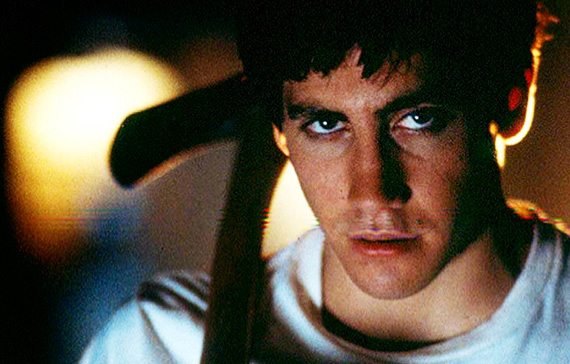 Yup, it's him again. Our Jake is back. Man, he surely stars in a lot of similar movies. I was debating on putting either 'Enemy' or 'Donnie Darko', both starring Jake Gyllenhaal, but I chose Darko because it kinda dwells into the similar pathways as that of 'Nightcrawler'. Darko is a schizophrenic who hallucinates a person wearing a bunny suit and who asks him to do certain stuff most of which is illegal. The plot keeps the viewer guessing about what is actually happening until the mind-boggling end. Jake nails the character perfectly. Be sure to check it out.
Read More: Movies Like Baby Driver
3. Collateral (2004)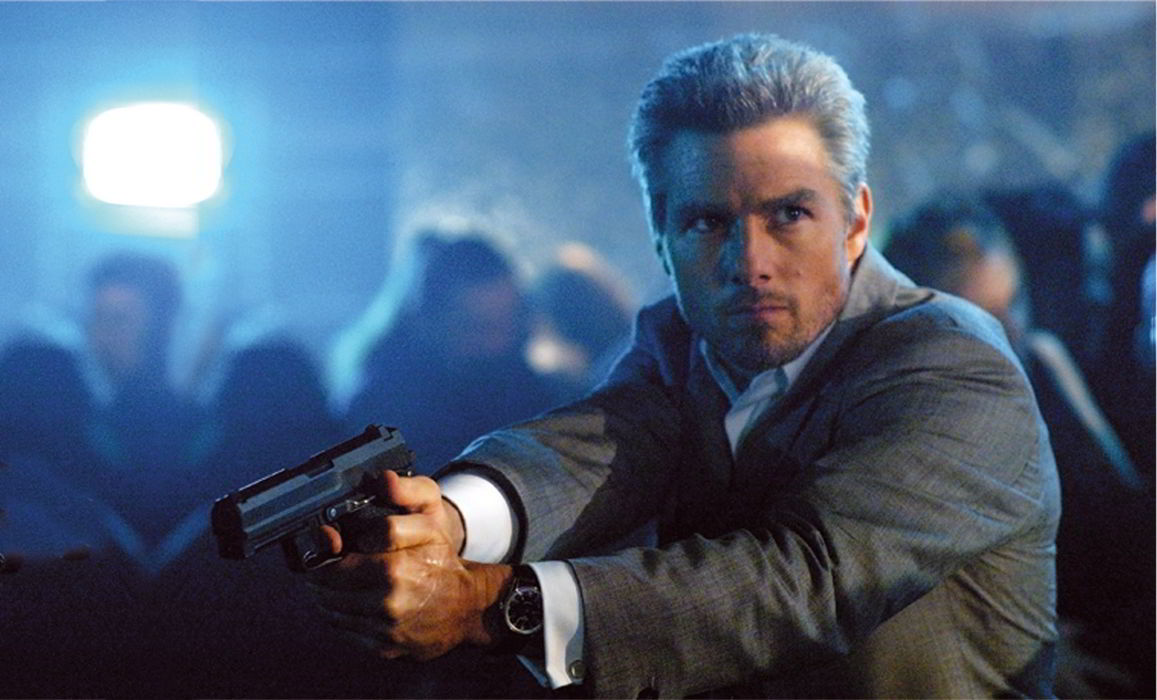 From one sick mind to another, let's now jump into a movie which deals with an assassin named Vincent (Tom Cruise) who is picked up by a cabbie Max Durocher (Jamie Foxx). Vincent offers Max a hefty sum of $700, $600 for taking him to five different stops and bonus of $100 if he is able to take him to the airport on time. Once agreed Max's life takes a turn towards the dangerous as he soon finds out at the first stop, when a body falls from an apartment to the top of his cab, that Vincent is actually an assassin. He tries to stop Vincent when he learns that one of Vincent's targets is Annie Ferrell who was a passenger on his cab earlier that day and impressed by his personality has given him her number. The film keeps the viewer on the edge and top-notch performances by Cruise and Foxx enhances the experience.
Read More: Movies Like Horrible Bosses
2. Prisoners (2013)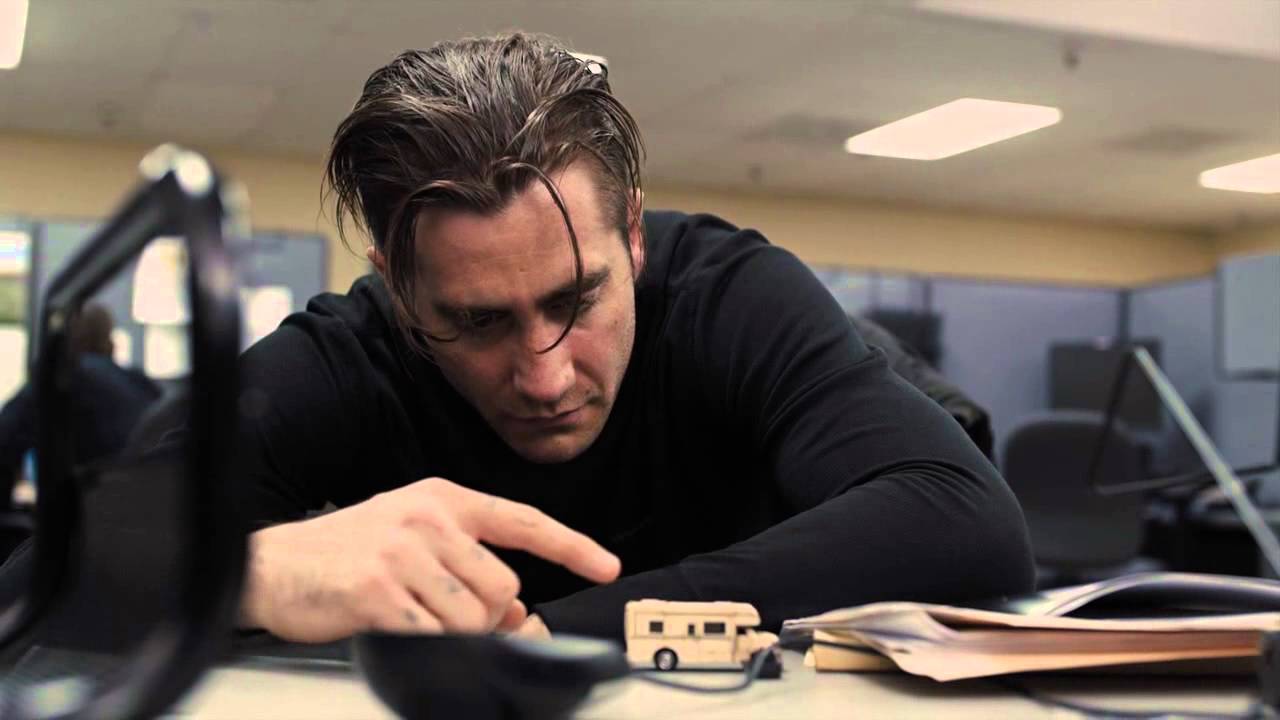 This is another movie in the genre where you get a mixture of emotions as the plot keeps on thickening. This film also sees Jake Gyllenhaal giving a commendable performance along with Hugh Jackman. Keller Dover (Hugh Jackman) is torn apart when his daughter goes missing. He becomes dissatisfied with the proceedings and incompetent investigations of the police and takes the matter into his own hands which puts him in conflict with the justice system and later in a much bigger crisis. Jake plays the role of Detective Loki who is tasked with this investigation. Be sure to give it a watch.
Read More: Movies Like John Wick
1. Taxi Driver (1976)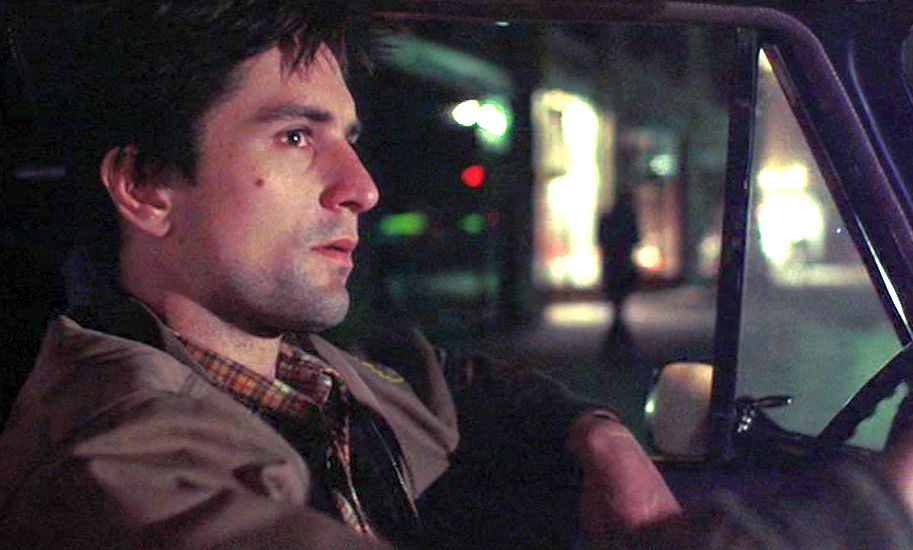 "You talking to me". Yup, the famous Robert De Niro line spawns from this 1976 film starring De Niro, a young Jodie Foster and is directed by Martin Scorcese. If you are looking for neo-noir film following the life of a troubled soul like Louise Bloom (Nightcrawler) then this is just the stuff for you. De Niro plays the role of Travis a war veteran who is mentally unfit and drives a taxi at night to keep himself occupied. He believes that the city he lives in (New York) has fallen into the gutter and become a mess. He wants the city to be cleaned of all the scums. He feels he has to take this responsibility and things get violent as he tries to save a 12-year-old prostitute named Iris (Jodie Foster, told you she was young) who he thinks wants out. De Niro nails the character and one does start to wonder if he is far too into the role.
Read More: Movies Like Get Out