Directed and written by Edgar Wright, "Baby Driver" surprised its audience and suddenly became one of the best movies of 2017. Its interesting story, masterful direction and plenty of stylish characters granted it several nominations and awards. If you enjoyed this movie, here's a list of movies similar to Baby Driver that are our recommendations. These films are similar in terms of plot, atmosphere and drama that served as inspiration upon its creation. You can watch some of these movies like Baby Driver on Netflix or Hulu or Amazon Prime.
12. Overdrive (2017)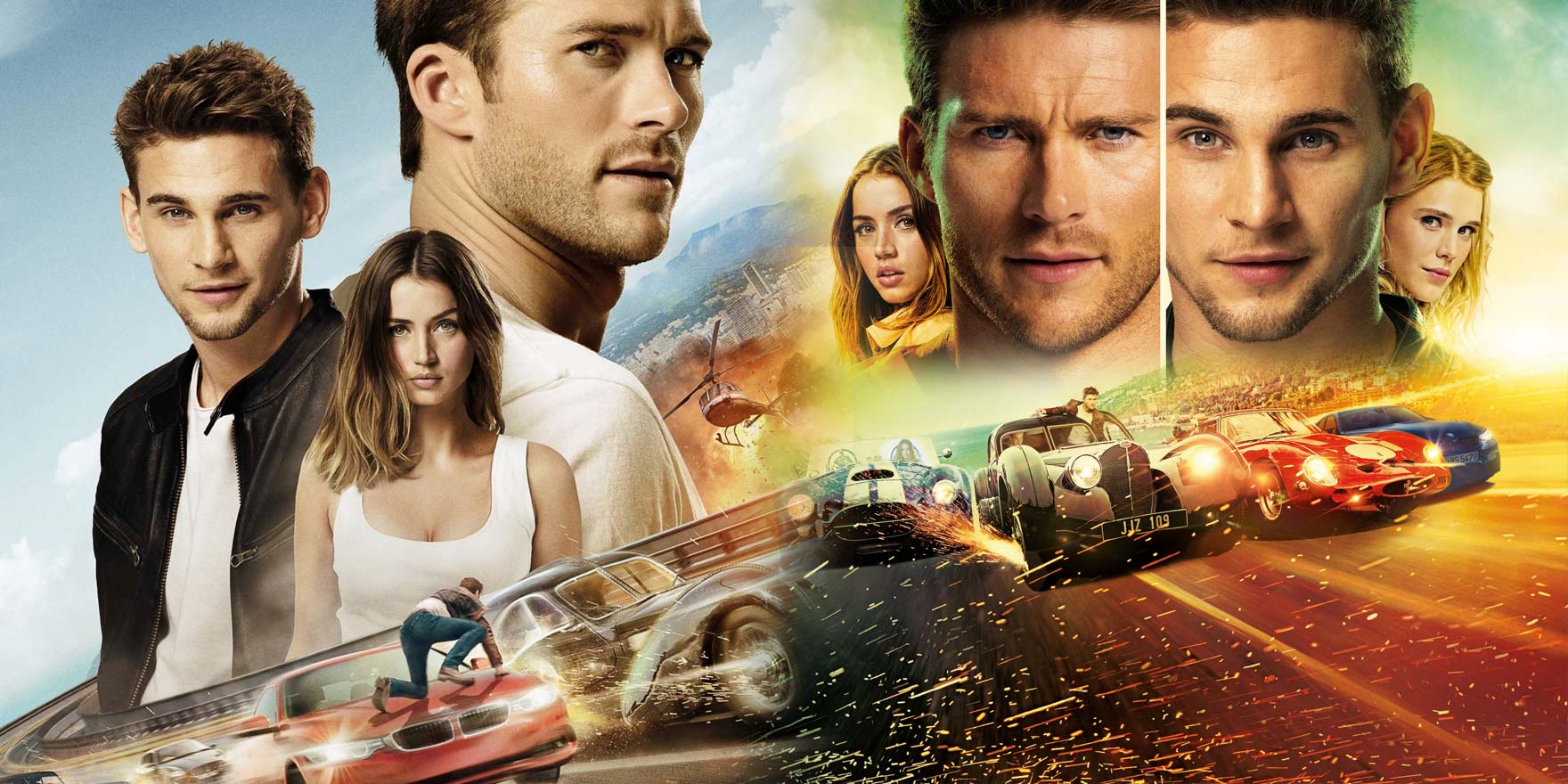 The story of "Overdrive" focuses on two car thieves, brothers, who journey to the south of France for new opportunities and wind up in the cross hairs of the local crime boss. Andrew and Garrett Foster are thieves who specialize in luxury cars. They've been hired to steal an expensive Bugatti 1937, however, things do not go as they planned. "Overdrive" was directed by Antonio Negret and stars Scott Eastwood, Freddie Thorp, and Ana de Armas. It is a good action-packed thriller for those who love movies related to cars.
Read More: Movies Like Taken
11. Collide (2016)
To pay for his girlfriend's medical emergency while abroad, Casey schemes to pull a drug heist for an eccentric gangster. After a failed attempt, he embarks across Europe on an action-packed chase in a race against time to save his girlfriend's life. "Collide" is an action-adventure with a good pace and interesting script. The cast, led by Nicholas Hoult, Felicity Jones, Anthony Hopkins, and Ben Kingsley, give good performances and really elevate this one to a higher level.
Read More: Movies Like Wild Child
10. The Blues Brothers (1980)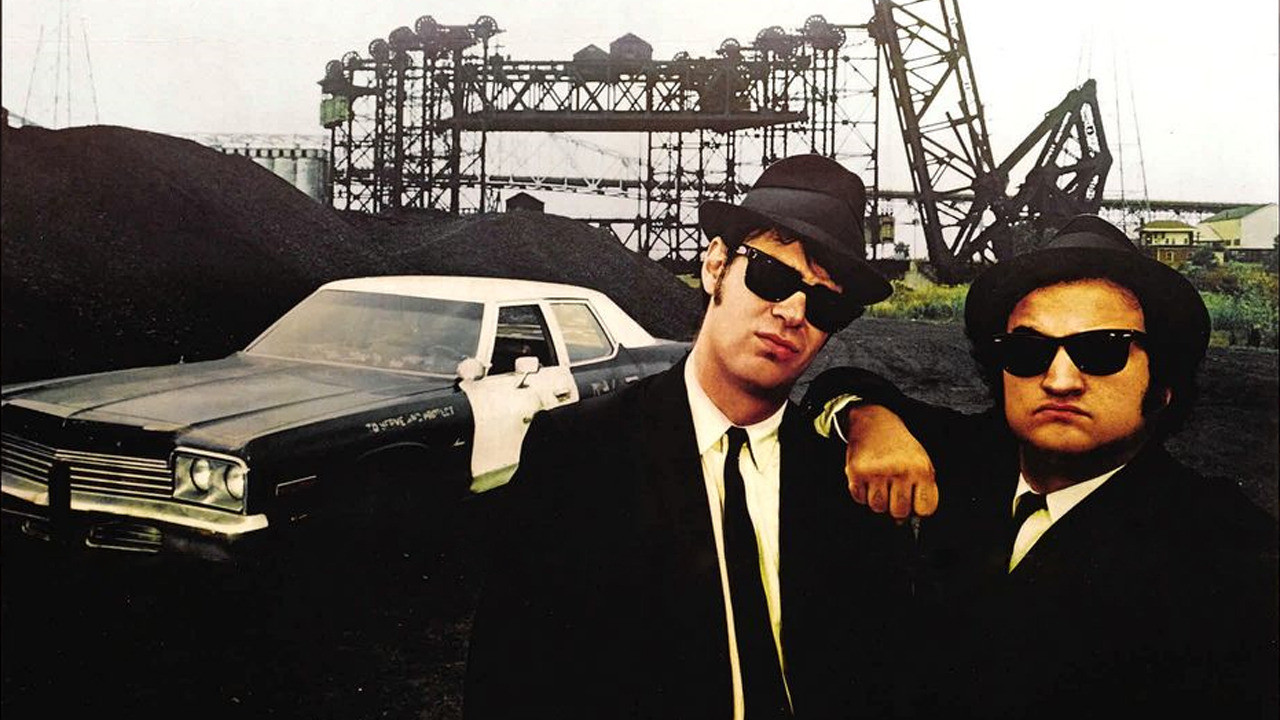 After the release of Jake Blues from prison, he and brother Elwood go to visit the last of the nuns who raised them in a boarding school. They learn the Archdiocese will stop supporting the school unless $5000 tax on the property is paid within 11 days. The Blues Brothers want to help, and decide to put their blues band back together and raise the money. "The Blues Brothers" inspired director Edgar Wright to create "Baby Driver" because of its comedy, music and incredible action sequences. Overall, this movie is an underrated comedy with great cameos from people like Aretha Franklin and Ray Charles.
Read More: Movies Like Revenge of the Bridesmaids
9. The Usual Suspects (1995)
A sole survivor tells of the twisty events leading up to a horrific gun battle on a boat, which began when five criminals met at a seemingly random police lineup. "The Usual Suspects" has a skilled director, a captivating screenplay, and several wonderful performances. Its twists and turns will keep you on the edge of your seat and will make this experience an unforgettable one.
Read More: Movies Like Vampire Academy
8. True Romance (1993)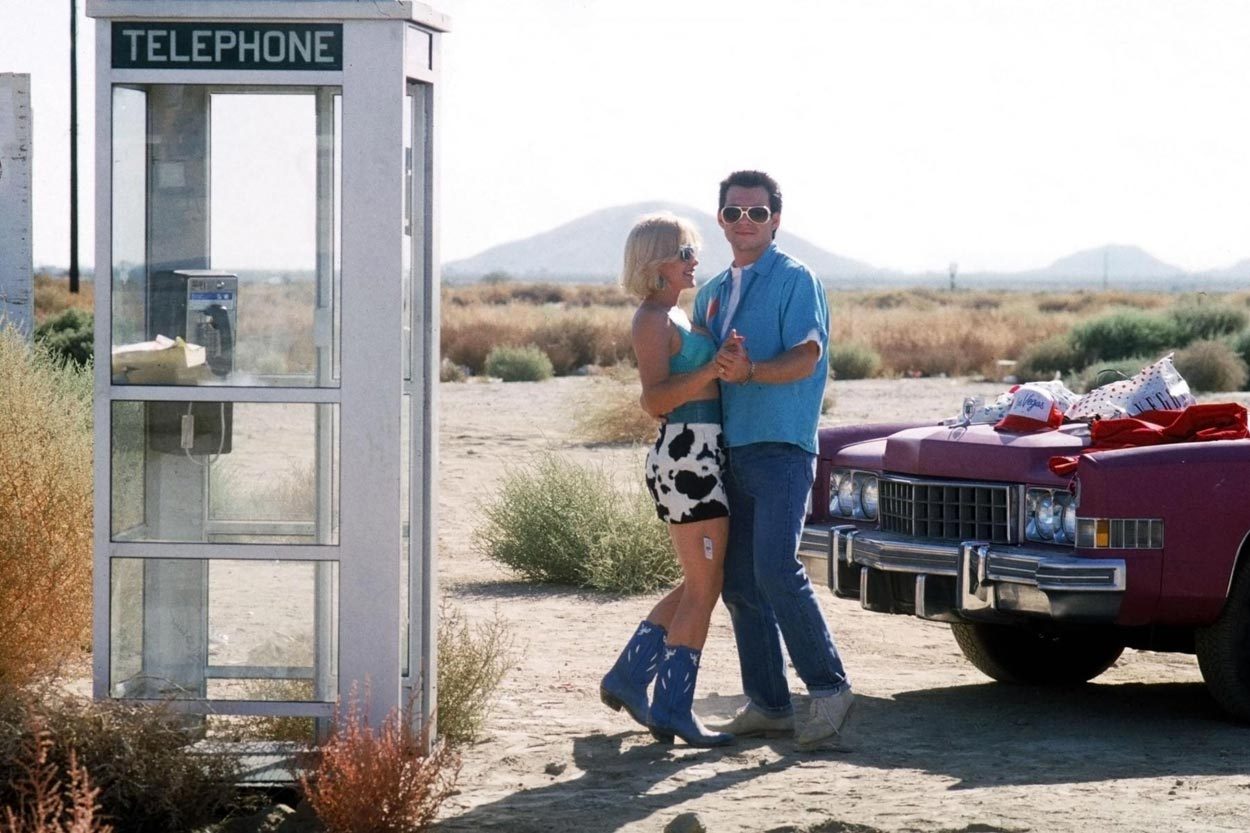 Written by Quentin Tarantino and directed by Tony Scott, this movie follows a lonely pop culture fan that falls in love with a call girl and accidentally takes drugs from her pimp. The two go on the run to Los Angeles to sell the drugs and live happily ever after. However, they don't know that Sicilian mafia and LAPD are after them. The romance between the two main characters of "True romance" will remind you a lot of the romance in "Baby Driver". Similarly, its dialogue and direction are similar.
Read More: Movies Like Everything, Everything
7. The Driver (1978)
In Los Angeles, a mysterious driver (Ryan O'Neal) is a sad man of few words that drives a getaway car in robberies. One day, he participates of a heist of a casino that leaves a witness. The detective of this case becomes obsessed to arrest the driver and he seeks out a gang that has robbed a supermarket and promises to "forgive" their heist if they help him to arrest the driver in a bank robbery. "The Driver" is a classic, action-chase movie that inspired the director of "Baby Driver". With a wonderful cast and a good script, this is an intense and well-photographed movie that will keep your attention.
Read More: Movies Like The Shape of Water
6. Heat (1995)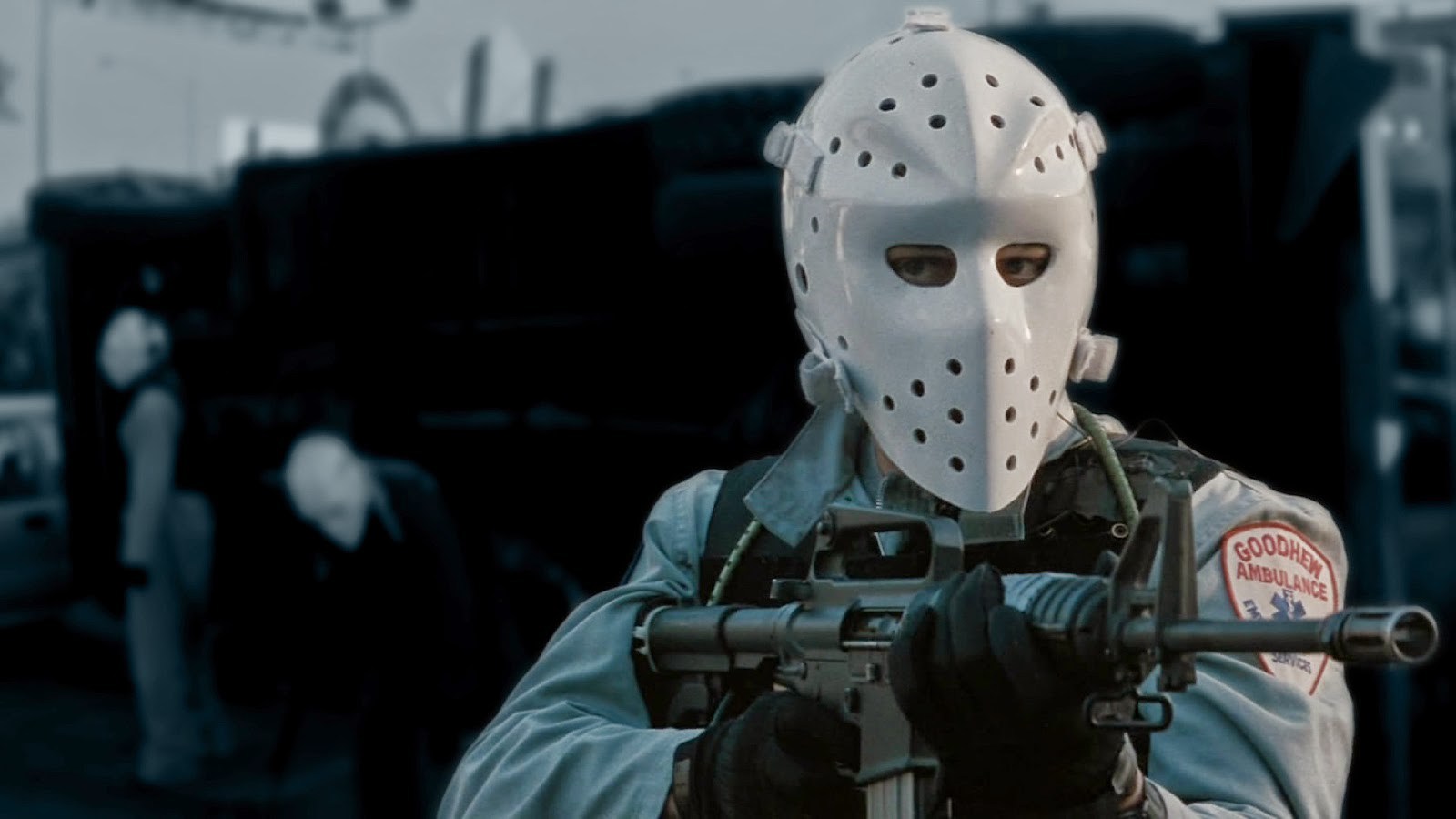 n Los Angeles, a gang of armed thieves is hitting serious targets – major banks, vaults, and armored cars. One of their operations, an armored-car robbery, goes bad and the armored-car guards are murdered by the gunmen – putting LAPD homicide detective Vince Hanna on the trail of the thieves. "Heat" is nearly three hours long and packed with mind-blowing visuals. Besides being adrenaline filled, "Heat" is an epic tale with complex characters. One of the most interesting aspects is how similar the lives of the cop and thief are. "Heat" is one of the best cops and robbers films, that is why every cinema lover should watch it.
Read More: Movies Like The Giver
5. The Italian Job (1969)
Having just left prison, Charlie finds one of his friends has attempted a high-risk job in Italy right under the nose of the Mafia. But his friend doesn't get very far so Charlie takes over the 'Job'. Using three Mini Coopers, a couple of Jaguars and a bus, he hopes to bring Torino to a standstill, steal the gold and escape. Director Peter Collinson created one of the most beloved British classics ever made. "The Italian Job" is a sublime movie with good performances and an excellent script. Besides, it certainly served as an inspiration for "Baby Driver".
Read More: Movies Like Gone Girl
4. Reservoir Dogs (1992)
"Reservoir Dogs" follows a group of thugs who are hired to rob a diamond store. But the plan starts to fall apart when the alarm is tripped, and the cops show up within moments. Of the group of men, only four survive. They suspect that there is a police informant in the group, but no one is sure who it is. Quentin Tarantino not only showed his masterful direction skills but also his storytelling passion. He created a rainbow of characters that are funny, interesting and entertaining. The style and dialog give "Reservoir Dogs" a unique atmosphere.
Read More: Movies Like Baby Driver
3. Bullitt (1968)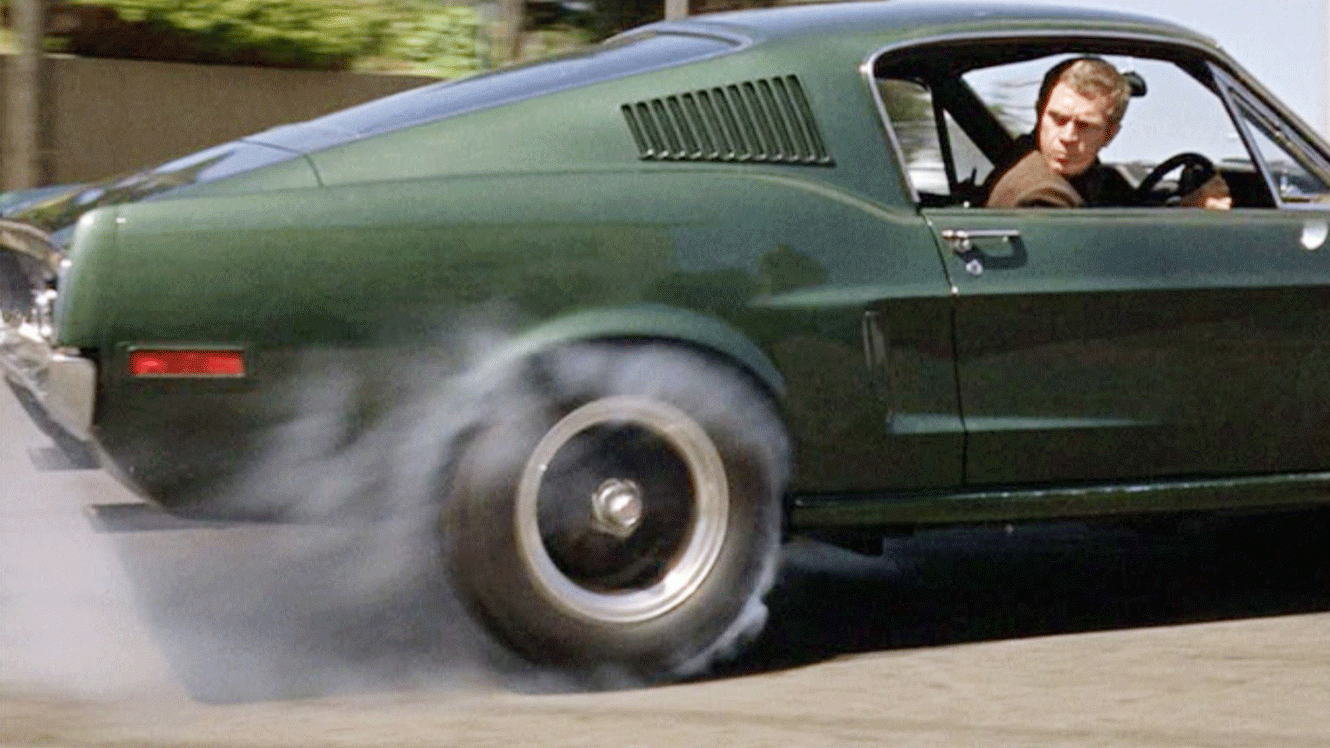 Frank Bullitt, a police detective who works in San Francisco, is assigned to protect a witness for 40 hours, issued by the ambitious politician, Walter Chambers. Before the night is over, two hit men break into the witness's room, killing him and wounding a police officer. Knowing this, Bullitt gathers information about the incident and opens an investigation. However, people start questioning his behavior. Besides having a wonderful film edition, "Bullitt" is best remembered for its spectacular car chase. Additionally, this film deserves a lot of merit because of its top-notch performances (especially by Steve McQueen and Robert Vaughn). Lastly, it is a thrilling attention-demanding adventure supported by an amazing jazz-fueled music score.
Read More: Movies Like Horrible Bosses
2. The French Connection (1971)
Popeye Doyle and Buddy Russo get wind of a big shipment of heroin and begin a tail of the suspects, two French nationals who are the European link. Because of money troubles, they decide to kill Popeye and Buddy to give them enough room to bring in the heroin.
William Friedkin's gripping police drama provides one of the most memorable car chase sequences ever filmed in the history of cinema. Fans of "Baby Driver" will love it. Additionally, the movie has a powerful script that provides an interesting contrast between the two main characters, which is refreshing and entertaining. Winner of five Academy Awards (including Best Picture, Best Director and Best Actor in a Leading Role), "The French Connection" is a combination of police procedural and action/car chase that everyone should watch.
Read More: Movies Like John Wick
1. Drive (2011)
This film is about a driver (Ryan Gosling) who works at a garage fixing cars and also drives stunt cars in movies. Also, to earn an extra cash he also does some getaway driving. However, he gets close to a woman, Irene, and her child. Because her husband owes some people money, they end up doing a job together. But something goes wrong. "Drive" is a beautifully crafted action thriller with hard core violence and a twisted humor. It is a powerful portrayal of a complicated man with a dramatic life. If you enjoyed "Baby Driver" you will enjoy this movie directed by Nicolas Winding Refn.
Read More: Movies Like Before Series