'Vampire Academy (2014)' was not a very successful, likable or popular movie to start with. Despite the bestselling novel series by Richelle Mead, somehow, the movie didn't fly high, thanks to its overbearing plot, the various clichés related to vampires and paranormal beings, poor casting, flawed production design, and its plot which was set somewhere between a teenage college drama and your vampire fiction and lacked much coherence. As the story goes, 'Vampire Academy' starts with Rose, a half-human half-vampire, referred to in the movie as "Dhampir" and Lissa, a Moroi, a vampire breed that can control one of the four elements – Fire, Water, Air or Earth. Both Lissa and Rose are on the run from the St. Vladimir's Academy (The Vampire Academy) and they are forced to return by "Guardians" – another sect of vampires. Guardians are to protect the Moroi or the royal families from attacks by the evil vampires. Once Rose and Lissa are back to the academy, Rose is troubled with visions and discovering her newfound powers of healing, coupled with attacks from Strigoi, kidnapping of Lissa and the usual college romance in the academy.
Movies like 'Vampire Academy' have to have vampires as their central subject, which could also be supplemented by witches or demons, and people trying to hunt or kill them, maybe a good vs. evil premise where good always wins. We bring you a list of such movies which not only similar to 'Vampire Academy' that are our recommendations. You can watch some of these movies like Vampire Academy on Netflix, Hulu, or Amazon Prime.
12. The Twilight Saga (2008, '09, '10(2), '11, '12)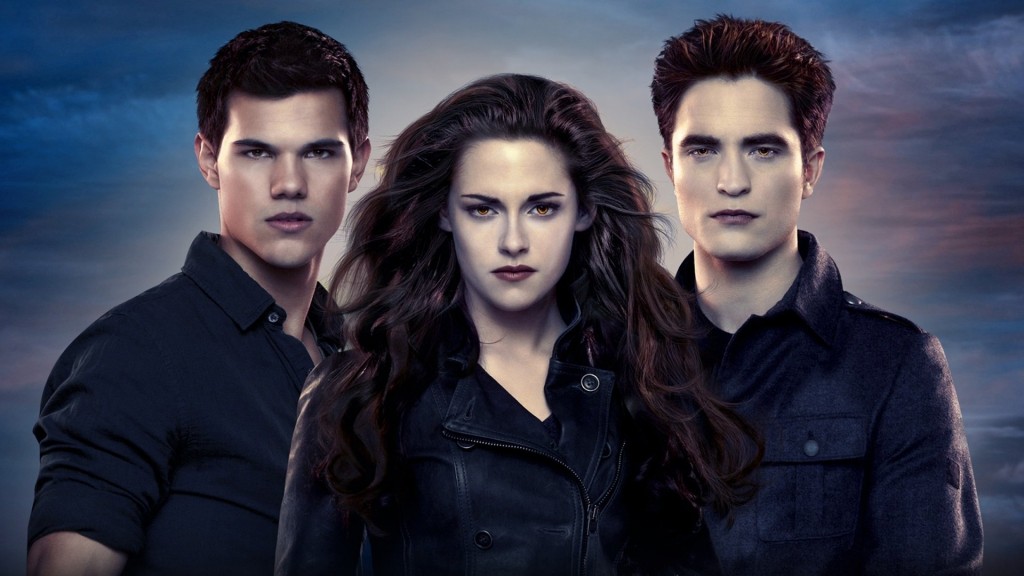 An equally popular and critiqued franchise based on the adapted screenplay of novels by Stephenie Meyer, 'Twilight' was a wave of change from the until then existing vampire movies, given the romance angle, which outweighed the blood and gore. Also, werewolves were an additional sub-plot, who aid in fighting the Volturi and other rogue vampires. And also maybe, help Bella friendzone with one of their buddies (Jake). While Edward and Bella make an amazing pair with a lot of on-screen sizzle, the overall premise still appears weak and without any purpose. 'Twilight' may be a popular franchise but there's no denying of the fact that it is way better than 'Vampire Academy'.
Read More: Movies Like Shutter Island
11. Vamps (2012)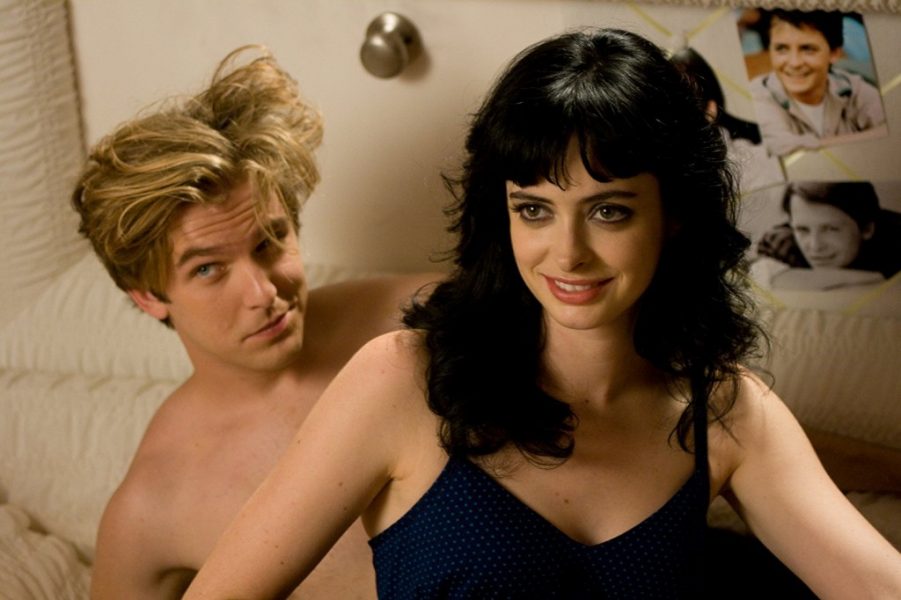 Another vampire-based film with two female vampires in the lead, 'Vamps' is the story of Goody and Stacy, vampires based out in New York who share an apartment and work night shifts. An evil vampire Cisserus had turned them both in different timelines, which they don't disclose with each other. Eventually, they fall in love, Stacy with Joey, one of her classmates and Goody with Danny, her ex-lover whose wife is on her deathbed. As they move on with their lives, they realize that Cisserus must be found and eliminated before their true ages are revealed to the world and also to save Stacy's child. 'Vamps' is fresher, albeit slow and flawed, still a watchable flick, thanks to Kristen Ritter.
Read More: Movies Like Zodiac
10. Priest (2011)
Well, I liked 'Priest' only because of its action sequences, and maybe for Paul Bettany in the leading role. Set in a post-apocalyptic world, 'Priest' is the story of a veteran vampire hunter called the "Priest" who belonged to a warrior clan created by the Church known as Priests to defend the world against the vampires. While Priest now lives a sedentary life in the walled cities, his niece is kidnapped by the vampires and he needs to let go of his inhibitions to hunt down the vampires and bring his niece back. Scary, yet the fulfilling action and visual appeal form the core of the premise.
Read More: Movies Like Mamma Mia!
9. Abraham Lincoln: Vampire Hunter (2012)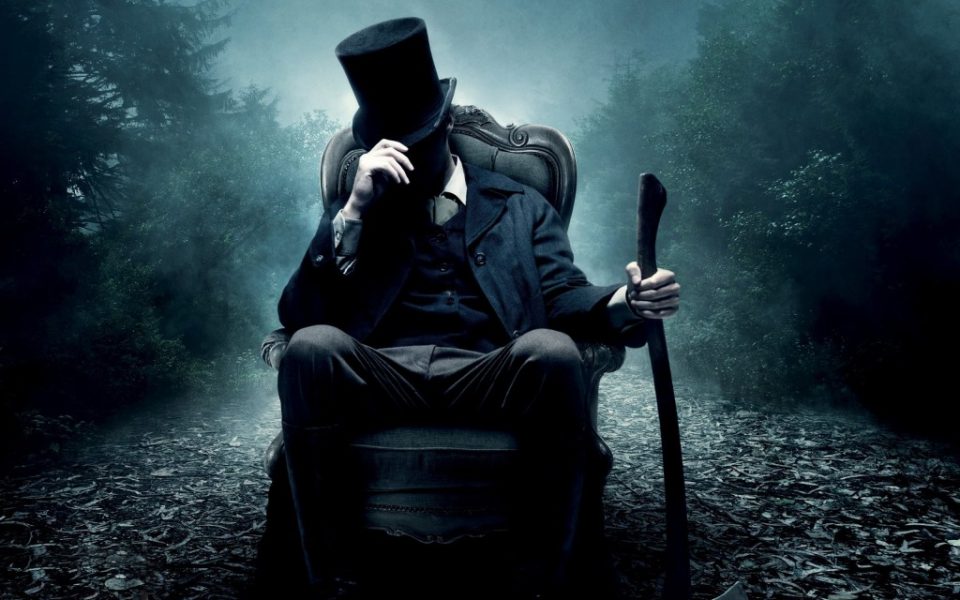 A film with an unusual blend of American history and fantasy, 'Abraham Lincoln: Vampire Hunter' shows Abraham Lincoln, the former U.S. President as a vampire hunter in disguise. The best part of the premise is the introduction of fictional sub-plots into the actual story of Lincoln, like the vampires forming the antagonistic forces in the American Civil War, hunting down opposing forces using silverware from Abe's kitchen, and the vampire killings that are utterly satisfying. Speaking of the shortcomings, the script seems a wee bit overdone and so does the CGI, but the novelty of the story is a winner.
Read More: Movies Like Love Simon
8. Dracula Untold (2014)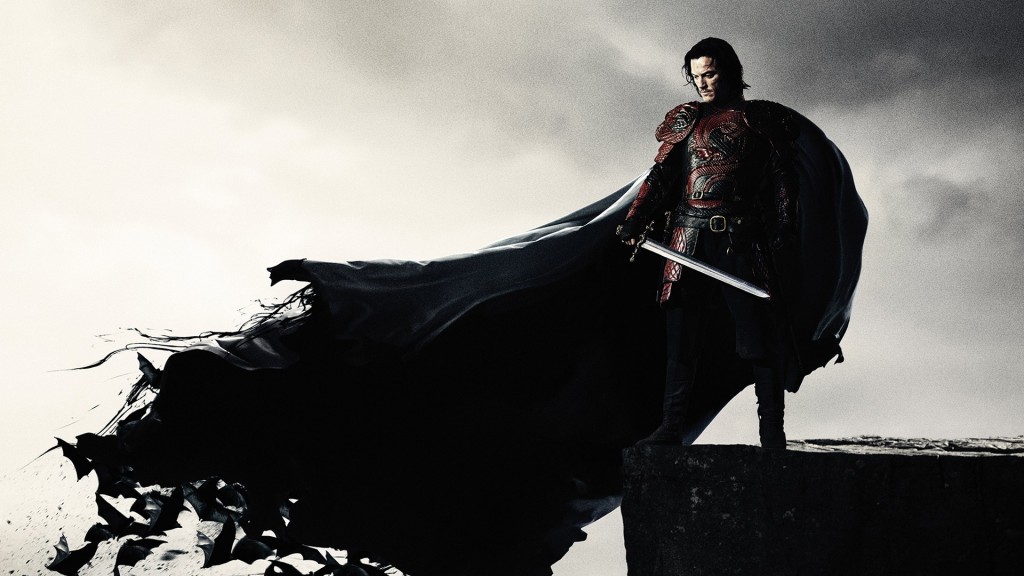 The story of a valiant prince Vlad, set in the 13th century, 'Dracula Untold' is a tale of redemption of Prince Vlad, against the Turks and their warlords, who demand an army of a thousand boys, along with Vlad's kid. Despite initial setbacks to Turks, as Vlad kills all of their emissaries and men, he seeks more power to eliminate the Turks, which is when he meets with a vampire, who offers him infinite powers with his blood, but at a price. Vlad must resist his thirst for blood for the next three days. Dark, gritty, and yet clichéd to an extent, 'Dracula Untold' steals the show with its visuals and its performances.
Read More: Movies Like A Quiet Place
7. Van Helsing (2004)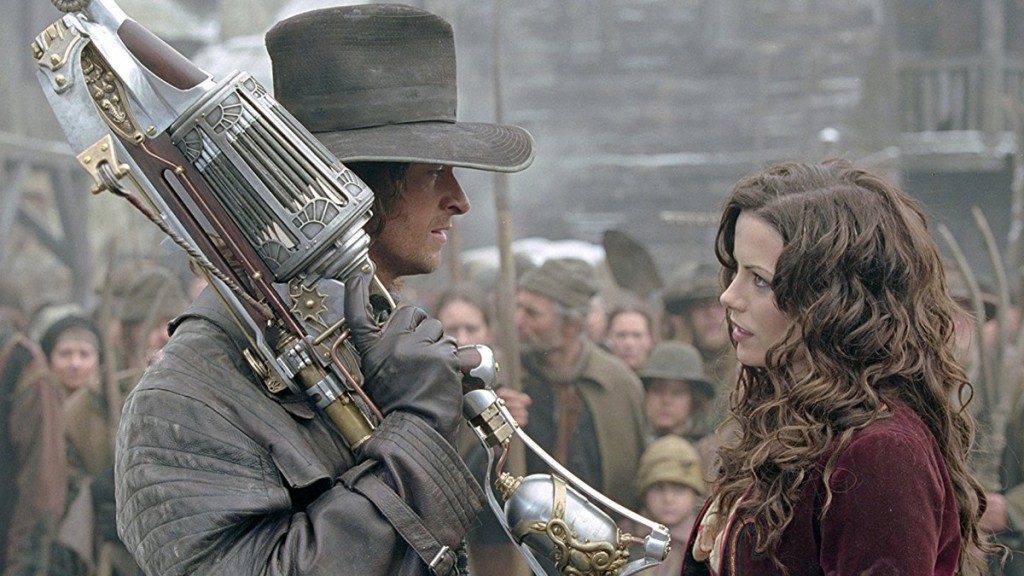 Our childhood favorite, 'Van Helsing' is the game changer of all vampire and Dracula movies which are set in the 19th century. As the story goes, Van Helsing, a vampire hunter is put up against Count Dracula, for the latter is conniving an evil plan to use Dr. Frankenstein's machine to bring his sinister babies to life. Van Helsing is accompanied by Anna, a hunter belonging to a now-extinct royal family and his aide Carl, on his quest to kill Count Dracula in Transylvania. Very familiar yet nostalgic stories are central to 'Van Helsing' combined with the power-packed performances from Hugh Jackman and Kate Beckinsale.
Read More: Movies Like The Vow
6. Near Dark (1987)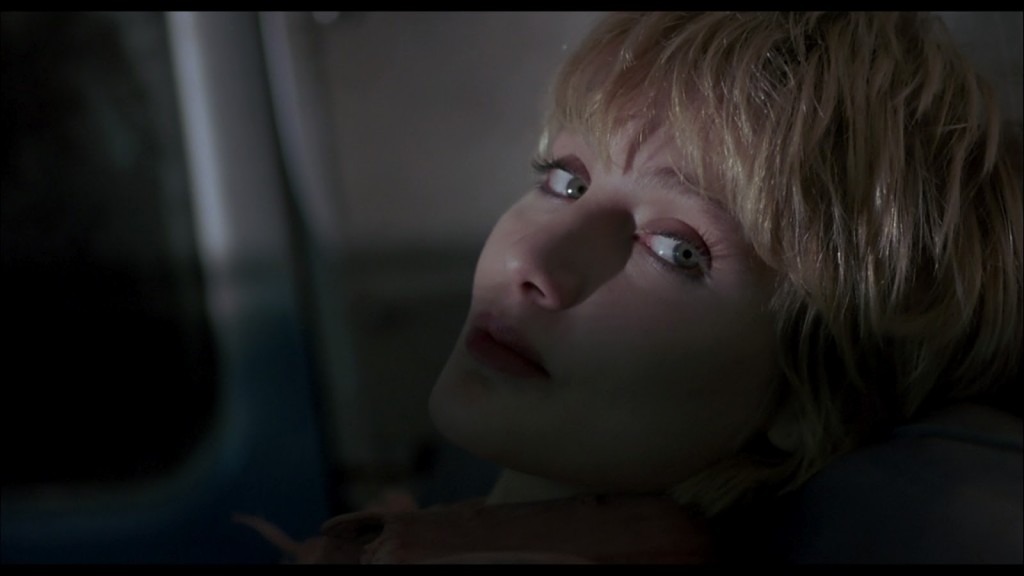 A relatively lesser-known work of Katheryn Bigelow, 'Near Dark' is set around a farm boy Caleb, who agrees to drop a beautiful Mae (who is a vampire) to her house on an evening. Things turn ugly when Mae bites Caleb on the neck, and the latter turns into a vampire. As the story advances, Caleb meets with Mae's family who hunts and kills humans for blood. Notwithstanding the idea of hunting, Caleb chooses to side with his own family, father Loy and sister Sarah, while still in love with Mae. Towards the end, Caleb becomes more and more human and so does Mae, after he gives his own blood to her. With a lot of twists, 'Near Dark' is surprisingly thrilling and a coming-of-age film in the world full of clichéd vampire tales.
Read More: Movies Like V For Vendetta
5. Fright Night (2011)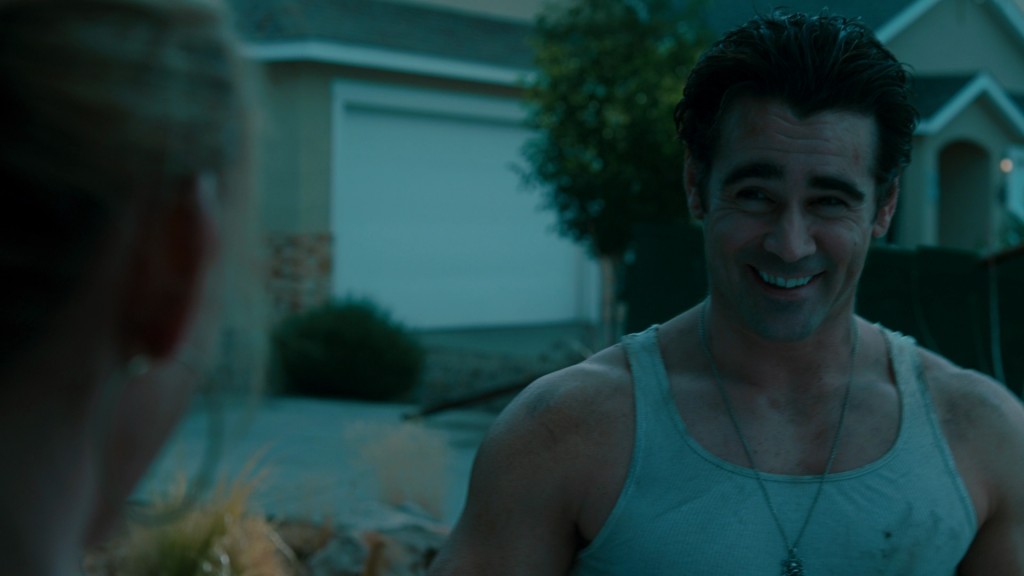 'Fright Night' is based out a 1985 movie of the same name. Revolving around three central characters – Charley Brewster, a wary teenager who believes his new neighbor, Jerry is a vampire and Peter. With an increase in the number of disappearances in the vicinity, Charley's hunches grow stronger and he approaches a famed vampire slayer Peter to take care of Jerry. The story forwards with dark secrets emanating from Jerry's house, followed by his killing and Charley's accusations coming true. 'Fright Night' has a funnier tinge to it, topped by superb performances of Colin Farrell as Jerry and David Tennant as Peter.
Read More: Movies Like Braveheart
4. Let Me In (2010)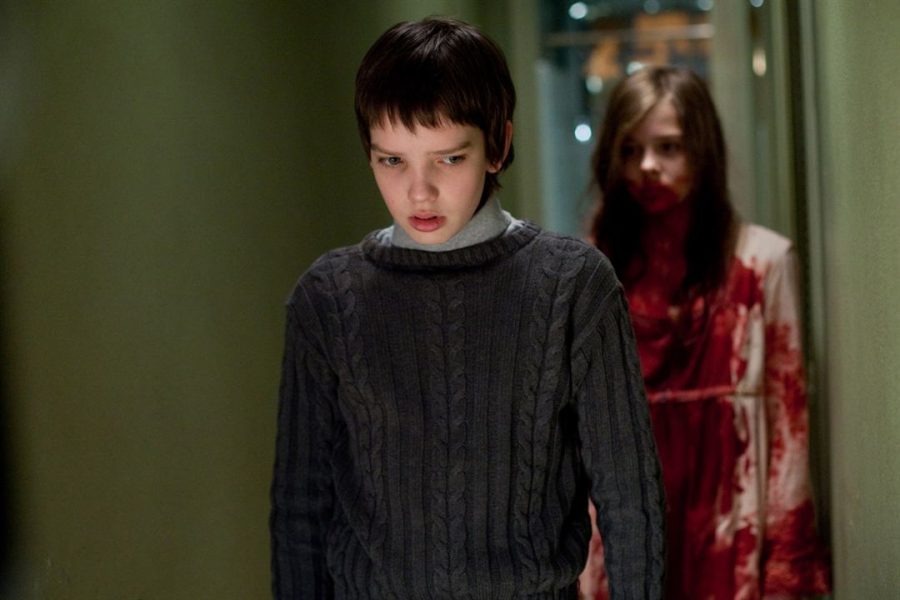 'Let Me In' is the heartwarming tale of a 12-year old boy Owen, who finds comfort in his company with a 12-year old girl Abby. While Owen is constantly bullied at his school, Abby consoles him and urges him to fight back, with an offer to protect Owen. Meanwhile, it is revealed that Abby is a vampire and there's a detective on her tail who's been hunting killers who have been draining blood off their victims in the area. As Owen takes care of the bullies himself, Abby, after killing a police detective, leaves the town, thus bidding goodbye to Owen, only to meet him again in the end. A little gory yet beautiful, 'Let Me In' indicates a change of trend in the vampire movies' sub-genre.
Read More: Movies Like The Princess Bride
3. What We Do in the Shadows (2014)
For the uninitiated, this one's from Taika Waititi (the director of 'Thor: Ragnarok'). 'What We Do in the Shadows' is a hilarious account of four vampire flatmates, who live a mundane life in New Zealand and are riddled with mundane problems. One day, Petyr, an 8000-year-old vampire turns Nick, a human into a vampire, thus changing the dynamics of their house. Nick brings in the ongoing-era fervor to the group and also a human best-friend into the lair. The story progresses with all the vampires adjusting to the new ways and also allowing the human to mingle in. Seemingly plausible and rib-tickling, 'What We Do in the Shadows' hits all the right notes and portrays the gloomy vampires in a lighter mood.
Read More: Movies Like Moonlight
2. Underworld (2003, '06, 09, '12, '16)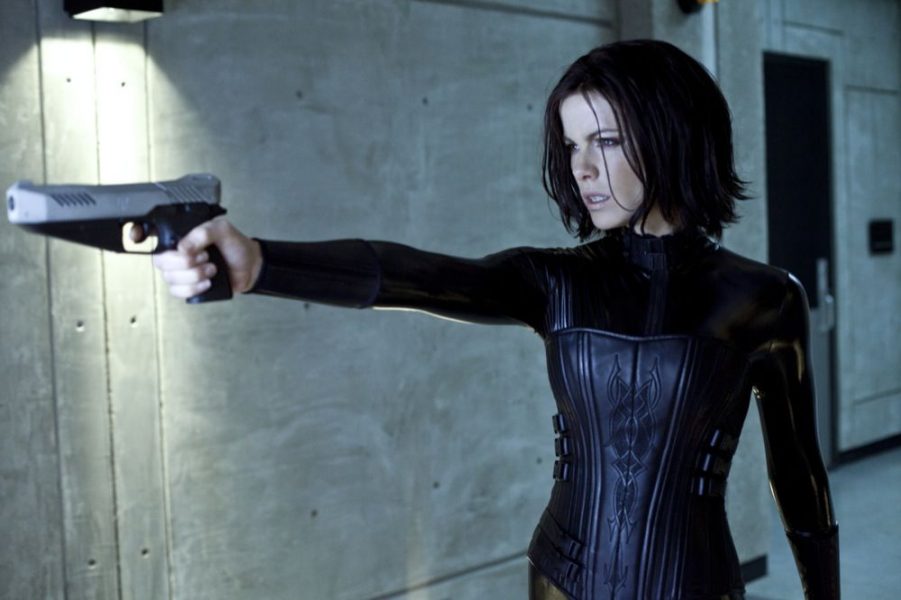 Belonging to the action-horror-fantasy genre, 'Underworld' has come a long way from merely being a vampire-centric movie to revealing many deeper storylines, yet waning from an overall-effectiveness front. Over the years, the films of the 'Underworld' series have gained a cult following despite being increasingly weaker premises and a little too much of the same. It is the story of Selene, a vampire who is pitched against the Lycans (werewolves) who are accused of killing her clan amidst a war between the vampires and the Lycans that's been ongoing for centuries. Across the movie series, more characters are introduced as Lycans or vampires or humans, while Selene also falls for a human, Michael. Despite receiving flak from critics, 'Underworld' has been thriving so far with a sixth film awaiting the announcement.
Read More: Movies Like Eyes Wide Shut
1. Blade (1998, '02, '04)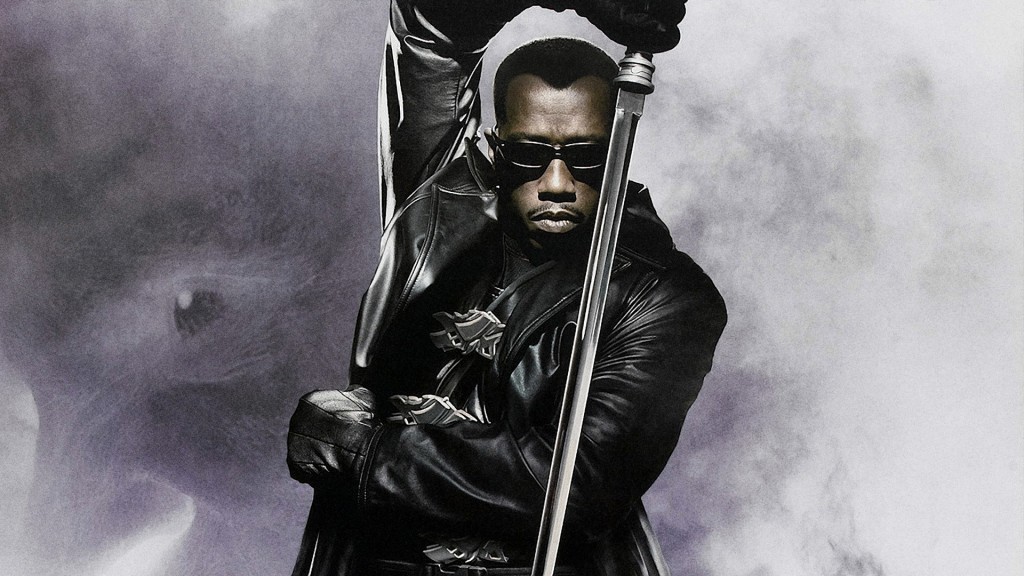 With the involvement of the likes of David S. Goyer, Guillermo Del Toro, and the Marvel Comics' character that Eric Brooks is, 'Blade' has become more than just a movie series. Starting as a vampire hunter and a Dhampir, Blade goes on a killing spree of the monsters to avenge his mother's death, along with an aide known as Whistler. Across the movies, 'Blade' is portrayed as an invincible yet skillful damper who uses his dexterity to defeat the forever evolving breeds of vampires, including the formidable Dracula. A cult film, 'Blade' is known for its dark, bloody visuals and fast-paced action sequences. A film series for all the vampire fans out there.
Read More: Movies Like Train to Busan