Those who love teen romantic dramas know how great "Everything, Everything" is. This new film follows Maddy, a teenage girl who has spent her whole life confined to her home due to health reasons. However, her life gets more complicated when she falls for the boy next door. If you loved this recent release, you will also like the following twelve movies similar to 'Everything, Everything' that are our recommendations. You can watch some of these movies like Everything, Everything on Netflix or Hulu or Amazon Prime.
15. To All The Boys I've Loved Before (2018)
Based on a Jenny Han's novel of the same name, 'To All The Boys I've Loved Before' begins with Lara Jean who apparently is a nobody at the high school. No one cares about who she is or what she's doing, until one day, she decides to open up to the world and falls for Peter, one of the most popular lads at the high school. Meanwhile, she writes letters to all her past crushes which get accidentally mailed to each one of them, thus spelling more troubles for her. As she confronts all her love interests, she also has to put up with her present life and school and what not. The story is an absolute winner and capitalizes on the popularity of the novel and also with the fans of a typical teenage rom-com. Though the story is seemingly predictable, it is the charm and the straightforwardness that wins us all over.
Read More: Movies Like Forever My Girl
14. When We First Met (2018)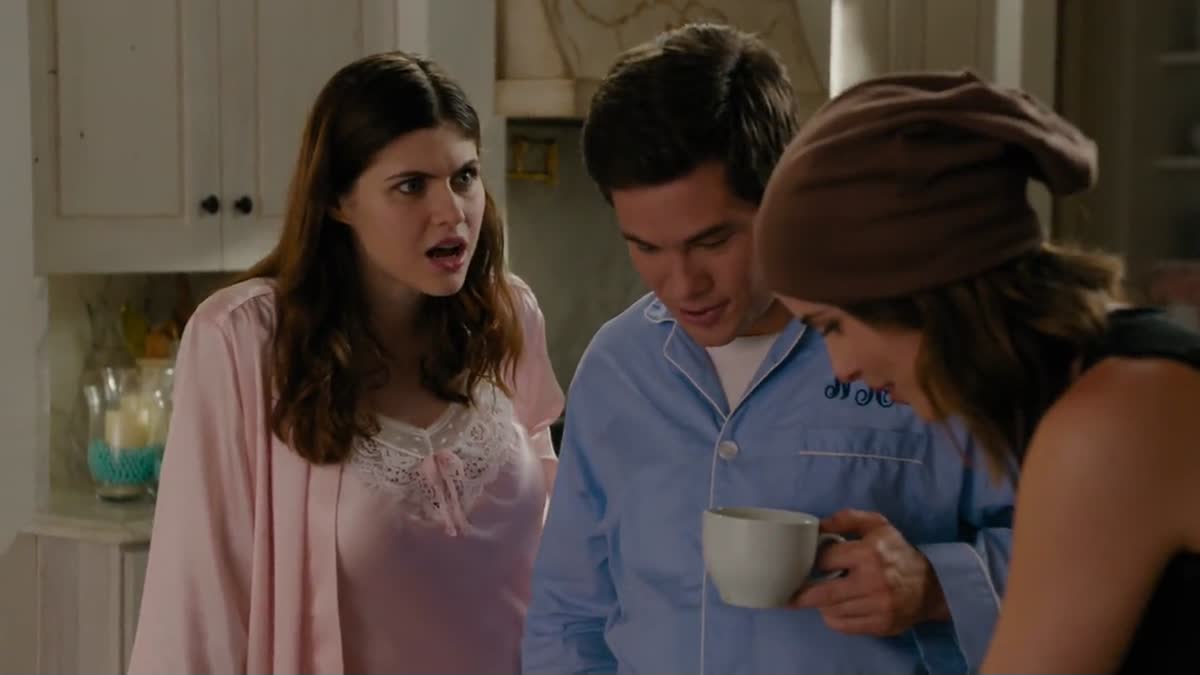 A slightly different take on Noah's (Adam DeVine's) love story, 'When We First Met' involves the sensational Alexandria Daddario as Avery to whom Noah is attracted the moment he meets her. Although he considers her as his love interest, she friend zones him and three years later, Noah is one of the guests at Avery's wedding. While Noah is sitting inside a photo booth recounting his moments with Avery with anguish, he is teleported three years back in time to make things right. There begins the journey to and from 2014 to 2017 that "supposedly" is going to make us laugh. While the performances are outstanding, and a few moments in the movie do induce ample laughter, the movie is predictable which might have reduced its prospects of becoming a potential blockbuster.
Read More: Movies Like Marley And Me
13. The DUFF (2015)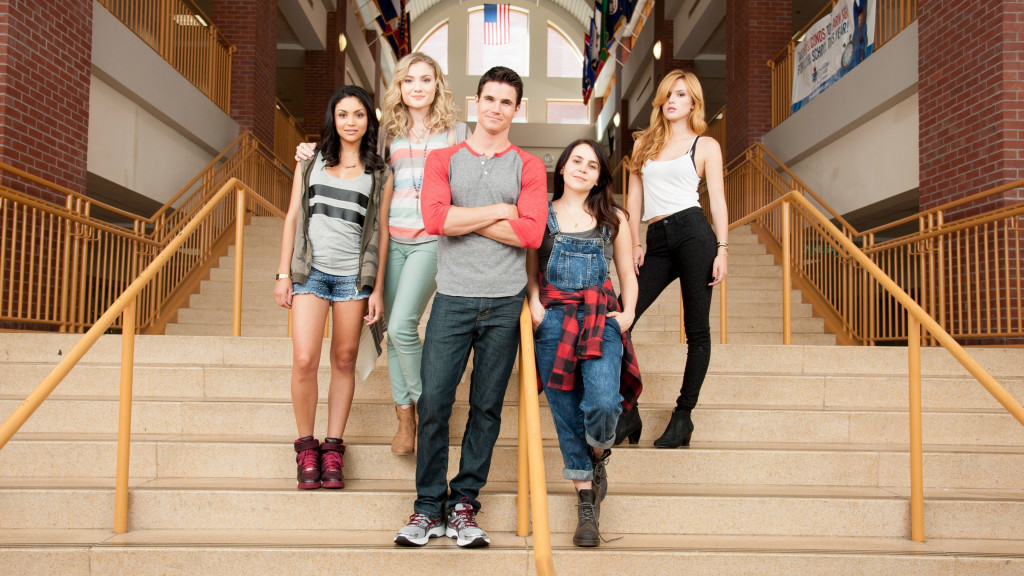 For those who are hearing this for the first time, "DUFF" here stands for Designated Ugly Fat Friend. Bianca is in her senior year and one of her friends Wesley reveals to her that she's the Duff of her group. Bianca (among her friends Casey and Jess) realizes that she has been the duff all the while without realizing it and decides to take on Madison, one of the most popular girls in the school with Wesley's help, who gives all that it takes. The movie concludes with Bianca giving Madison the lesson of her life – we are all duffs to someone at the end of the day. The movie received rave reviews and was viewed as an anti-body shaming venture which revolutionized acceptance of one's own self, and the way teenagers view themselves. 'The DUFF' is essentially one of the best works of Mae Whitman to date. Psst..watch out for Bella Thorne in the movie.
Read More: Movies Like The DUFF
12. Charlie St. Cloud (2010)
Charlie's brother, Sam, died in a car crash that Charlie survived. Charlie is given the gift of seeing his dead brother, but when the life of his girlfriend is at risk, he must choose between her and his brother. Two great lessons are to be learned in this movie. First that we all have some kind of destiny, the trick is to find it. The second is that some people die young so that the rest of us recognize how precious life is. "Charlie St. Cloud" is beautifully filmed with some breathtaking sailing sequences. If you are looking for a moving drama, you found it.
Read More: Movies Like Crazy Rich Asians
11. If I Stay (2014)
Mia Hall is just a normal teenage girl about to graduate. But one day she takes a car ride with her family that takes a bad turn when her father crashes the car. Mia's life, as well as the lives of her family, hang in the balance. During an out-of-body experience, she must decide whether to wake up "If I Stay" is an emotional movie with a relatable script, wonderful direction, and perfect edition. Chloe Grace Moretz proves she is a great actress by playing such a difficult character.
Read More: Movies Like Forever My Girl
10. Remember Me (2010)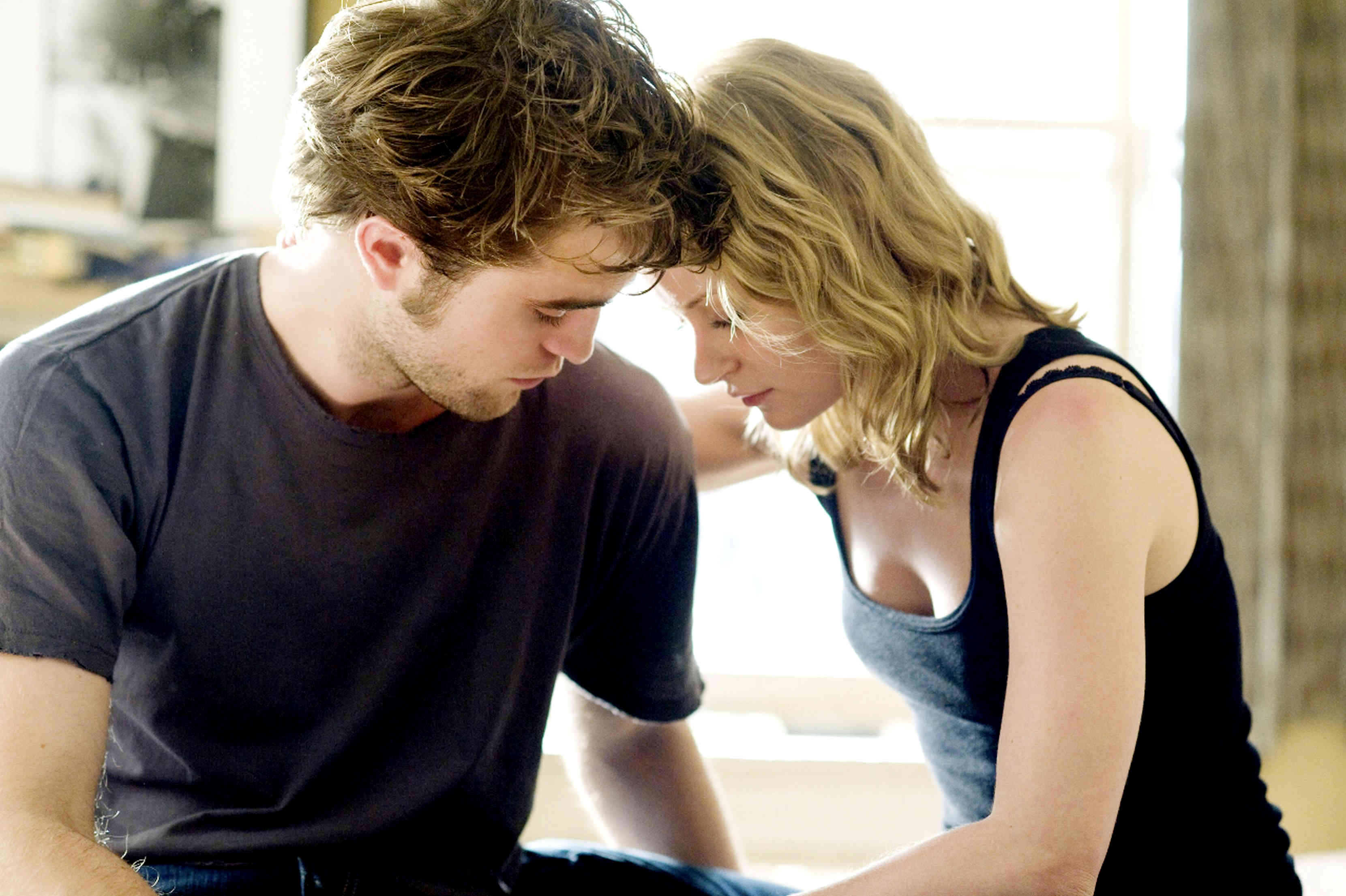 "Remember Me" is a romantic drama centered on two new lovers: Tyler (whose parents have split in the wake of his brother's suicide) and Ally (who lives each day to the fullest since witnessing her mother's murder). It is set in New York City during the summer of 2001. Thoughtful and touching, "Remember Me" will resonate with you for many reasons. It has a great script and story, a good cast and, most of all, important life lessons.
Read More: Movies Like I am Legend
9. The First Time (2012)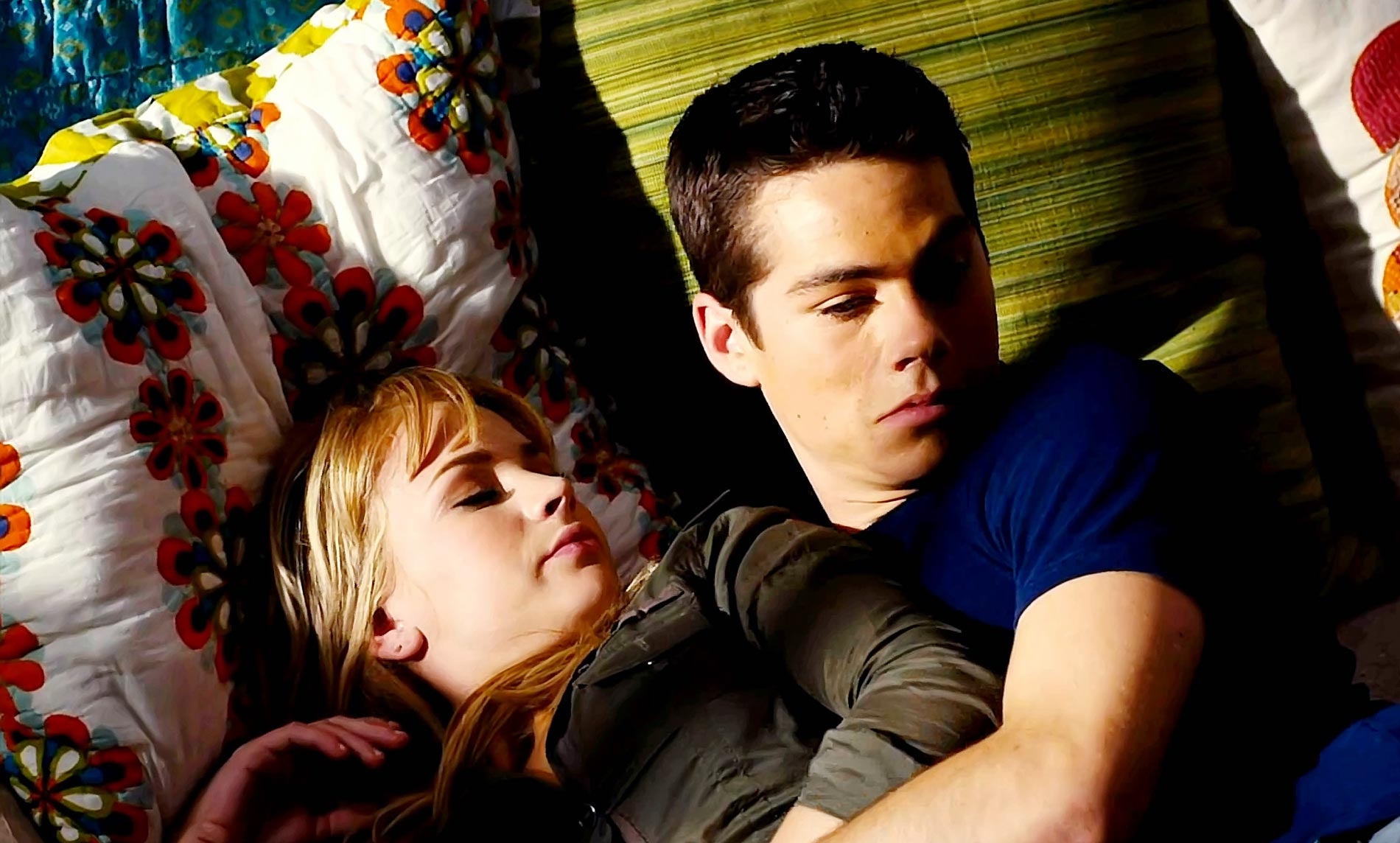 One night at a friend's house party, a somewhat confident Dave (Dylan O'Brien) meets a cool and artistic girl named Aubrey (Britt Robertson). This is the story of how they fall in love with each other over one weekend. If you are looking for a good rom-com or a high school movie, then "The First Time" would be a great choice. Besides having witty dialogues and decent acting, it has a phenomenal soundtrack, each song is able to shine at the right moment.
Read More: Movies Like Obsessed
8. About Time (2013)
Twenty-one-year-old Tim discovers he can travel in time and change what happens and has happened in his own life. His decision to make his world a better place by getting a girlfriend turns out to have unexpected consequences. Directed and written by Richard Curtis, "About Time" a witty, intelligent, charming, sweet film with surprising depth and heart. Besides focusing on the time-traveling plot, it also focuses on the father-son relationship between Tim and his dad and the romantic relationship between Tim and Mary. It stars Rachel McAdams and Domhnall Gleeson.
Read More: Movies Like Endless Love
7. A Walk to Remember (2002)
"A Walk to Remember" is a classic romantic and tragic story of two North Carolina teens, Landon Carter and Jamie Sullivan. After Landon makes a joke that leaves a boy in the hospital, he is forced to partake in after-school activities as punishment. That is when he meets Jamie, and both their lives change. "A Walk to Remember" is a heart-breaking, well-executed movie with memorable performances. Mandy Moore is incredible as a beautiful young woman, that is both vulnerable and strong. Similarly, Shane West also surprises as the rebel Landon.
Read More: Movies Like The Kissing Booth
6. 50/50 (2011)
Inspired by a true story, "50/50" is a comedy centered on a 27-year-old guy who learns of his cancer diagnosis, and his subsequent struggle to beat the disease. This is an intriguing movie that will make you laugh in one scene and cry uncontrollably in the next one. Joseph Gordon-Levitt and Seth Rogen portray interesting characters and they both give good performances (granting Gordon-Levitt a Golden Globe nomination). Furthermore, the script (written by Will Reiser) is its most powerful asset, it is like nothing you have ever seen before.
Read More: Movies Like Room
5. The Spectacular Now (2013)
Sutter Keely lives in the now: he is a charming and self-possessed high school senior with no plans for the future. But after being dumped by his girlfriend, Sutter gets drunk and wakes up on a lawn with Aimee Finecky hovering over him. She's different: the "nice girl" who reads science fiction and doesn't have a boyfriend. Despite their differences, they are somehow drawn to each other. "The Spectacular Now" is a great teen drama that portrays teens as complex and intelligent human beings. Although it may seem too slow for some people, it is a great film that does not focus on stereotypes or cheap tricks. It stars Milles teller, Shailene Woodley, and Brie Larson.
Read More: Movies Like Inside Out
4. The Fundamentals of Caring (2016)
After a personal tragedy, a writer retires and becomes a disabled teen's caregiver. When the two embark on an impromptu road trip, their ability to cope is tested as they start to understand the importance of hope and friendship. "The Fundamentals of Caring" is a comedy that approaches difficult subjects (such as loss and disability) in a wonderful and unique way. You will experience everything by watching this: joy, laughter, guilt, pain, and fear. Besides having incredible character development, this film has really good performances. Paul Rudd is really surprising as the lead character.
Read More: Movies Like Florida Project
3. The Perks of Being a Wallflower (2012)
Based on the novel written by Stephen Chbosky, this film follows 15-year-old Charlie (Logan Lerman), an outsider, coping with first love (Emma Watson), the suicide of his best friend, and his own mental illness while struggling to find a group of people with whom he belongs. "The Perks Of Being A Wallflower "may not be the most faithful adaptation but the spirit of the story is still there, therefore doing great justice to the book. Besides the amazing performances by the whole cast, this film also has a powerful dialogue that is very honest and realistic. Although the directing is nothing extraordinary, the music score is filled with well-known songs that will make you want to sing (and cry) while watching the movie.
Read More: Movies Like Cruel Intentions
2. Me, Earl and the Dying Girl (2015)
Teenager Greg (Thomas Mann) spends most of his time making parodies of classic movies with his friend Earl (RJ Cyler). After befriending a classmate who has just been diagnosed with cancer, his life is forever changed. The parodies of classic movies are just incredible and funny, especially for cinema lovers. It brings a quirky feeling, amplified by the careful design and script. Besides that, it explores parent/child relationships, peer relationships, teacher/student relationships in a humorous and touching way. It has the perfect balance between sad and funny, making it a unique film.
Read More: Movies Like Rashomon
1. The Fault in Our Stars (2014)
Hazel and Augustus are two teenagers who fell in love despite an arduous life. Their relationship is special, given that Hazel's constant companion is an oxygen tank and Gus jokes about his prosthetic leg. This moving love story is unique and unpredictable, something very rare nowadays. As the main characters, Elgort and Woodley truly deliver a great performance. Their chemistry is so good you forget you are watching a movie. Overall, "The Fault in Our Stars" is sad but incredibly beautiful, an emotional roller coaster about life.
Read More: Movies Like Get Out