To start with, I am not saying 'The Kissing Booth' is a really great movie. For many, this would pass as a leisure watch or perhaps as a teenage wannabe comedy which suits only the lovers of a particular sub-genre. What's more noteworthy (and also is probably the face of the movie) is the presence of Joey King in a leading role. After her stint with 'The Conjuring' and 40 odd movies and tv series, not only did we see a bolder, outspoken version of King in the movie, her sultry avatar was a surprise to many. Although she has been in the news for her bold scenes in movies like 'Smartass (2017)', 'The Kissing Booth' seemed merely an extension of that. Over the short span of time for which the movie has been on Netflix, it certainly has gained a cult viewership owing to many factors – the reprisal of a rising starlet who's seemingly on a roll, the teenage-palpable storyline and the nuances of teenage romance handled aptly in the movie's storyline.
The plot of the movie 'The Kissing Booth' revolves around a girl Elle and her "BFF" Lee. Apparently, both of them were born at the same moment and have been inseparable since, as their moms were also "BFFs". Brought up as siblings, they had many things in common, the most equally likeable of them all – dancing. Lee and Elle went through their forming years searching for the best place to dance together. Enter Lee's elder brother Noah who Elle had a crush on since her teens. In the present day, they're all at the high school and Lee and Elle plan to set up a kissing booth for the upcoming school's carnival. Elle, who kisses Noah accidentally in the kissing booth, thinks of Noah as a playboy and doesn't trust him initially, although the trust piles up eventually and they both start having their own cosy moments, without Lee knowing all the while. Elle's guilty pleasure of lying to Lee doesn't stay for long and she admits her mistake, only to distance herself from everyone, including Noah. The movie has an open-ended conclusion, with Elle looking forward to things like "hope" and "possibility" as Noah leaves.
Movies like 'The Kissing Booth' would be teenage or adult rom-com dramas with instances of heterosexual relationships, occasional use of drugs, alcohol, et al, depictions of slumber parties, one-night stands, accidental (and often drunken) hookups, heartbreaks, hot women, "formidable" girl-gangs, high-school or college setups, extravagant playboy-characters, love triangles and similarly related premises. So, if you are into teen love stories, here's the list of movies similar to The Kissing Booth that are our recommendations. You can watch some of these best movies like The Kissing Booth on Netflix, Hulu, or Amazon Prime.
12. Dude (2018)
I think one of the few other things that 'Dude' shares with 'The Kissing Booth' is a lacklustre logic and storyline, which is probably very apparent from the movie's teaser. 'Dude' circles around four friends, involving a lot of drugs, the slapstick comedy associated with teenage high school drug addiction and relationships and kids fooling around, along with the protagonist being good at soccer, one another similarity of 'Dude' with 'The Kissing Booth'. Stoner comedies are no longer as exciting as they used to be once, and perhaps Lily's (Lucy Hale) attempt at hotboxing isn't as crazily sexy as it was ought to be. Long story short, the movie starts on a "high" note with Lily, Chloe, Amelia, and Rebecca partying and having fun towards a stressful transition until things and hearts break. The passing of time and the nostalgic moments are the only worthwhile ones about 'Dude'.
Read More: Movies Like Bolt
11. Sydney White (2007)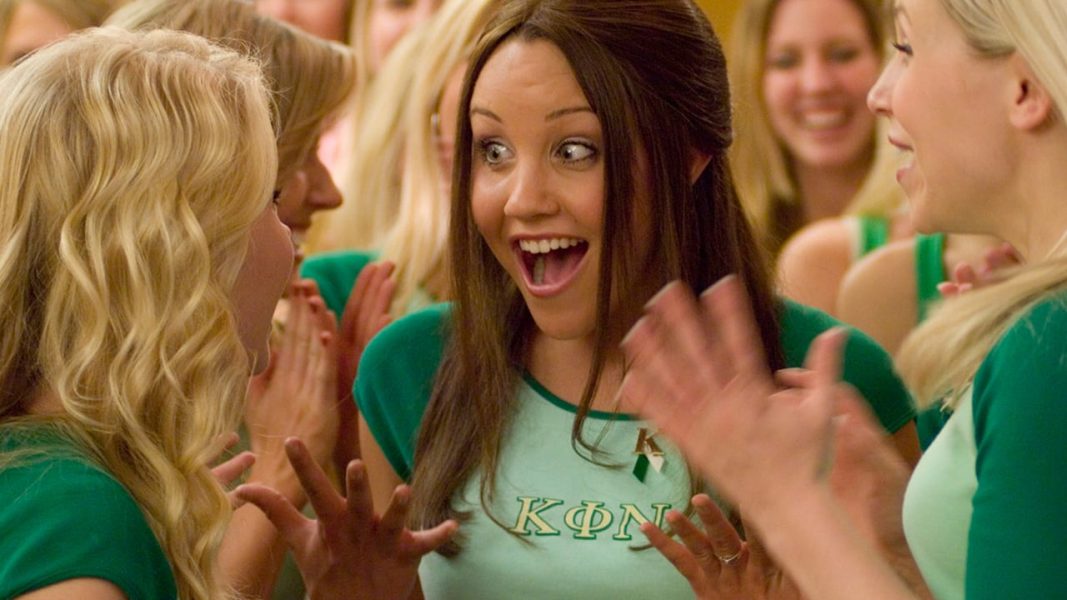 To begin with, no, it is not the name of a contraband. Simply put, it is a modernized, retold version of our beloved Snow White, where the pseudo-Snow White is called Sydney White played by Amanda Bynes. The references to Snow White are plenty – Tyler Prince, the "Prince" and the so-called beau of Rachel Witchburn – the damned witch, the seven "dorks" who help Sydney White take down Rachel and the humiliation that later falls upon Rachel. Though not a very laughter-inducing plot, 'Sydney White' still sails through its ups and downs. While the movie was panned by the critics for being "stereotyped", Amanda Bynes' performance was equally admired for being "inclusive" and carrying the movie solely on her shoulders.
Read More: Movies Like Belle
10. Two-Night Stand (2014)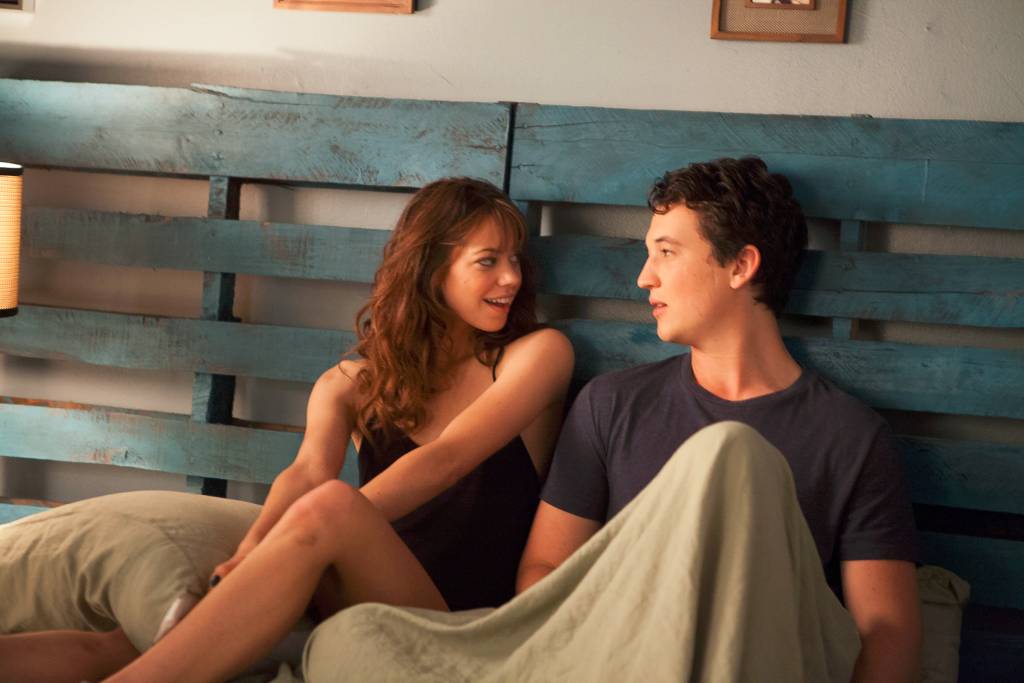 As the name suggests, the entire movie revolves around the much-touted two-night stand. Megan (Analeigh Tipton) is a lonely lass who is browsing through a dating website one fine day and hooks up with Alec (Miles Teller). As they decide to have a one-night stand, things go awry and Megan is forced to stay back for another night due to an ongoing blizzard and they decide to have it again. Hence the title. Megan finds some disturbing stuff at Alec's place later, leaves angrily, only for them to get back together and reconcile eventually. 'Two-Night Stand' is a simplistic storyline and relies solely on performances, which are mostly average. Perhaps the only reason why the movie fared poorly at the box office.
Read More: Movies Like I Am Number Four
9. Angus, Thongs, and Perfect Snogging (2008)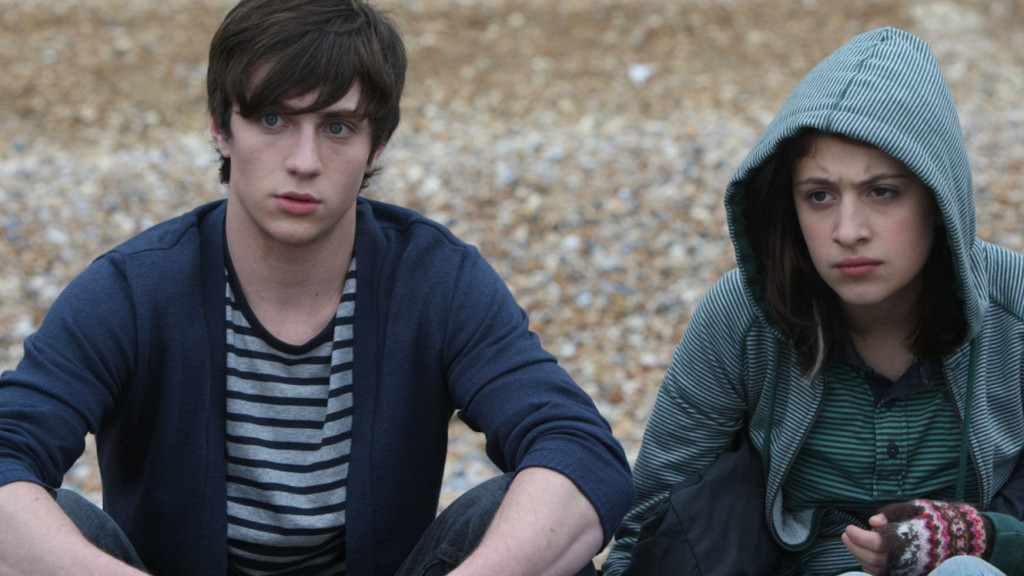 A Gurinder Chadha's directorial, the film revolves around all the things mentioned in the title, and even more. 'Angus, Thongs, and Perfect Snogging' begins with Georgia, a fourteen-year-old girl who has apparently lost all of her hopes in her life and is a low self-esteem teenager in general, who is bullied and laughed upon. She then goes on to take snogging lessons, pretends to have a cat named "Angus", lies about being a lesbian – all to impress Robbie, her love interest. The typical teenage romance and the flirtations follow, with Georgia leaving no stone unturned to make amends with Robbie. The engaging teenage comedy received praises from critics and audiences alike.
Read More: Movies Like Van Helsing
8. 17 Again (2009)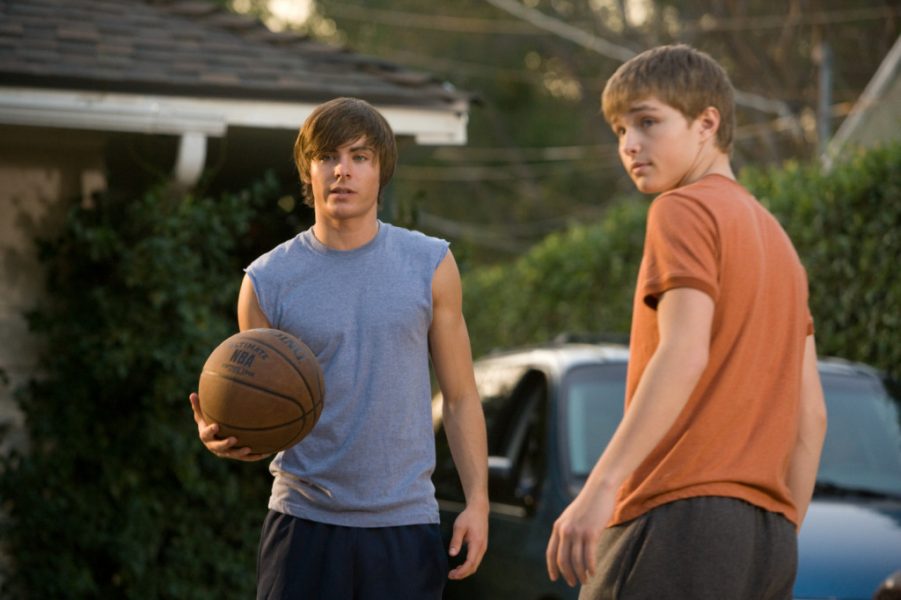 A Zac Efron's movie, through and through, '17 Again' is the story of Mike O'Donnell, a late-30's guy facing a mid-life crisis, who is between jobs with his children entering teenage and married life heading towards separation. While trying to save a janitor who's about to jump off a bridge, Mike enters into a time portal which turns him into his 17-year-old self (Zac Efron), albeit in the present day. The hilarious course of events that follow involve him enrolling in the school yet again and trying to transform things in his own old-fashioned way. The film ends with a 30's something Mike reuniting again with the love of her life. '17 Again' relies heavily on Zac Efron and not even for a split second will it deter your attention from the movie, which I think makes it a winner.
Read More: Movies Like Contagion
7. She's The Man (2006)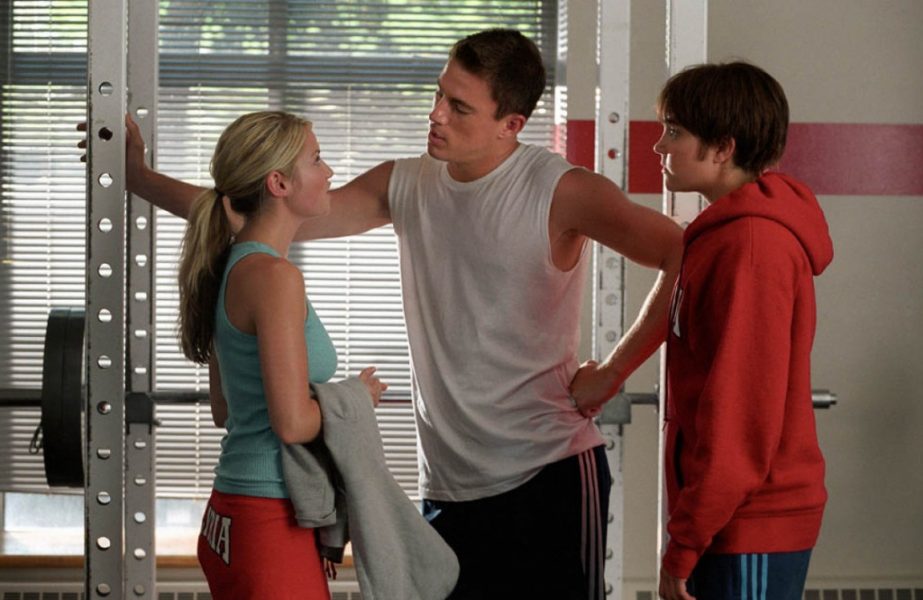 Another movie on the list with Amanda Bynes in it, 'She's The Man' relies on a concept which is a little stale, but still worked in favour of the movie. Bynes plays Viola Hastings, a soccer player of her high school's soccer team and so is her twin brother Sebastian. While Viola's team gets canned, Sebastian's team isn't and he doesn't show up as he's eloping to London. Alas, Viola rolls her sleeves up and decides to join the men's soccer team after her transformation as her twin brother "Sebastian". One of the similarities that 'She's The Man' has with 'The Kissing Booth' is that this movie too has a kissing booth where Viola kisses Duke (Channing Tatum). Eventually, although Viola performs splendidly at the soccer, her secret is revealed and she reconciles with Duke. To sum it up, she is the man if you look at it.
Read More: Movies Like Blue Crush
6. Alex Strangelove (2018)
A story that strangely revolves around a lad named Alex Strangelove, his falling in love with his first love interest Claire and his coming out as gay, thanks to his falling for Elliot, 'Alex Strangelove' is an amalgamation of love and the ultimate truth that one has to face, however difficult it is for someone else. Alex and his best friend Claire have been dating, but have never gone "beyond" kissing in their relationship. Enter Elliot, whom Alex meets and is immediately smitten. As Alex admits to Claire his feelings for someone else and Claire finds him red-handed with another woman, she assumes the worst when Alex confesses to her and comes out as a gay. The movie ends with many others revealing their orientations. A bittersweet love story at the outset, though 'Alex Strangelove' is flawed in many places, still it will manage to make way for itself.
Read More: Movies Like Dazed and Confused
5. When We First Met (2018)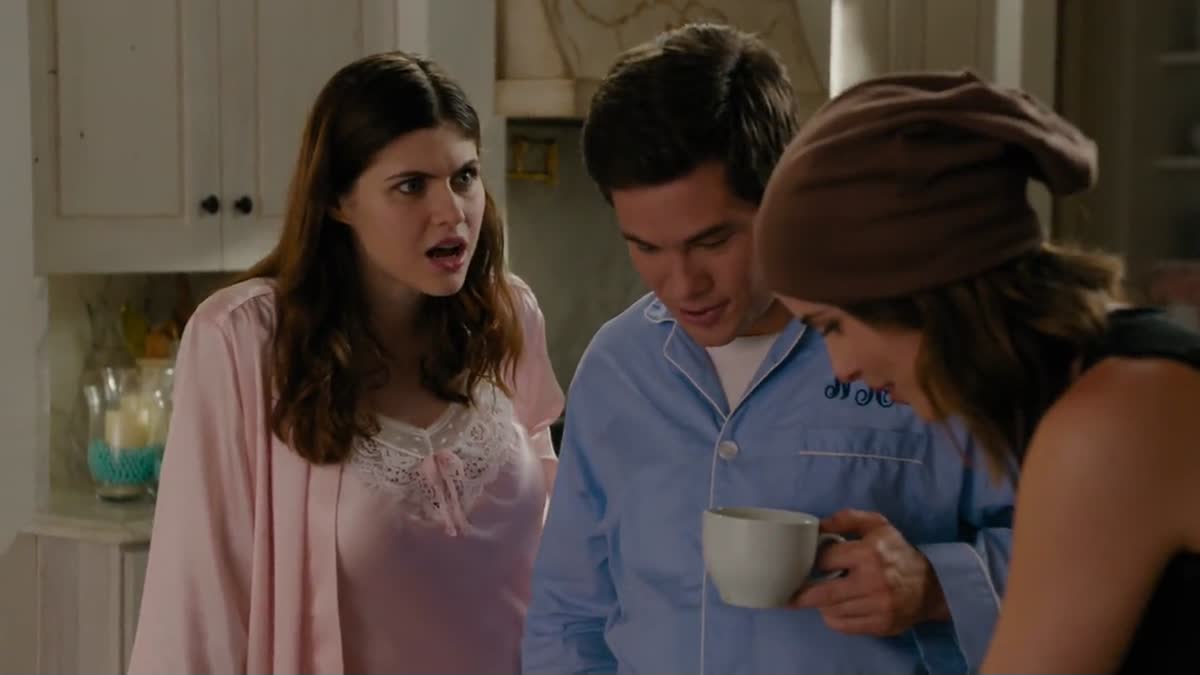 A slightly different take on Noah's (Adam DeVine's) love story, 'When We First Met' involves the sensational Alexandria Daddario as Avery to whom Noah is attracted the moment he meets her. Although he considers her as his love interest, she friend zones him and three years later, Noah is one of the guests at Avery's wedding. While Noah is sitting inside a photo booth recounting his moments with Avery with anguish, he is teleported three years back in time to make things right. There begins the journey to and from 2014 to 2017 that "supposedly" is going to make us laugh. While the performances are outstanding, and a few moments in the movie do induce ample laughter, the movie is predictable which might have reduced its prospects of becoming a potential blockbuster.
Read More: Movies Like Marley And Me
4. The DUFF (2015)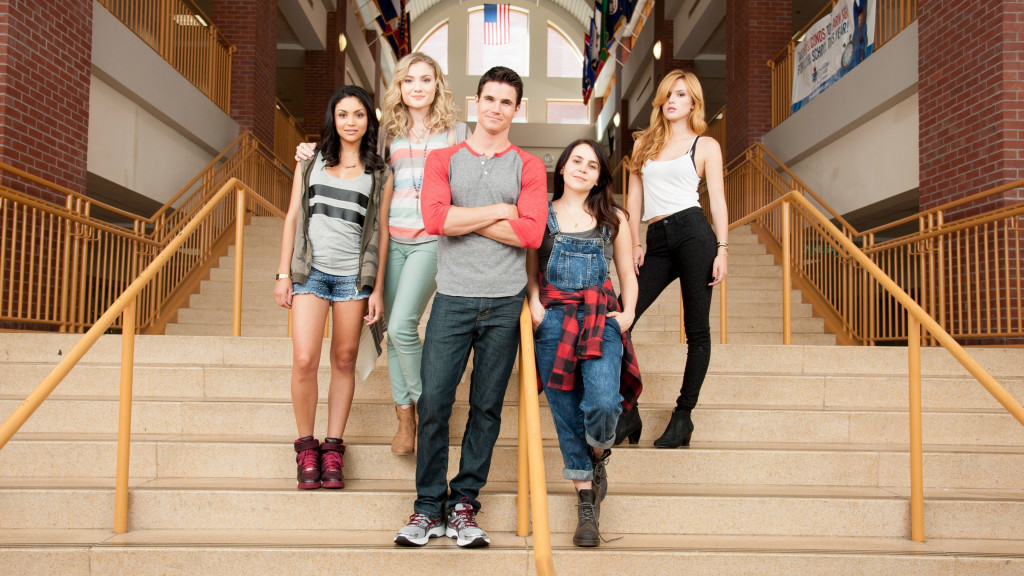 For those who are hearing this for the first time, "DUFF" here stands for Designated Ugly Fat Friend. Bianca is in her senior year and one of her friends Wesley reveals to her that she's the Duff of her group. Bianca (among her friends Casey and Jess) realizes that she has been the duff all the while without realizing it and decides to take on Madison, one of the most popular girls in the school with Wesley's help, who gives all that it takes. The movie concludes with Bianca giving Madison the lesson of her life – we are all duffs to someone at the end of the day. The movie received rave reviews and was viewed as an anti-body shaming venture which revolutionized acceptance of one's own self, and the way teenagers view themselves. 'The DUFF' is essentially one of the best works of Mae Whitman to date. Psst..watch out for Bella Thorne in the movie.
Read More: Movies Like The DUFF
3. To All The Boys I've Loved Before (2018)
Based on a Jenny Han's novel of the same name, 'To All The Boys I've Loved Before' begins with Lara Jean who apparently is a nobody at the high school. No one cares about who she is or what she's doing, until one day, she decides to open up to the world and falls for Peter, one of the most popular lads at the high school. Meanwhile, she writes letters to all her past crushes which get accidentally mailed to each one of them, thus spelling more troubles for her. As she confronts all her love interests, she also has to put up with her present life and school and what not. The story is an absolute winner and capitalizes on the popularity of the novel and also with the fans of a typical teenage rom-com. Though the story is seemingly predictable, it is the charm and the straightforwardness that wins us all over.
Read More: Movies Like Wild Child
2. The Spectacular Now (2013)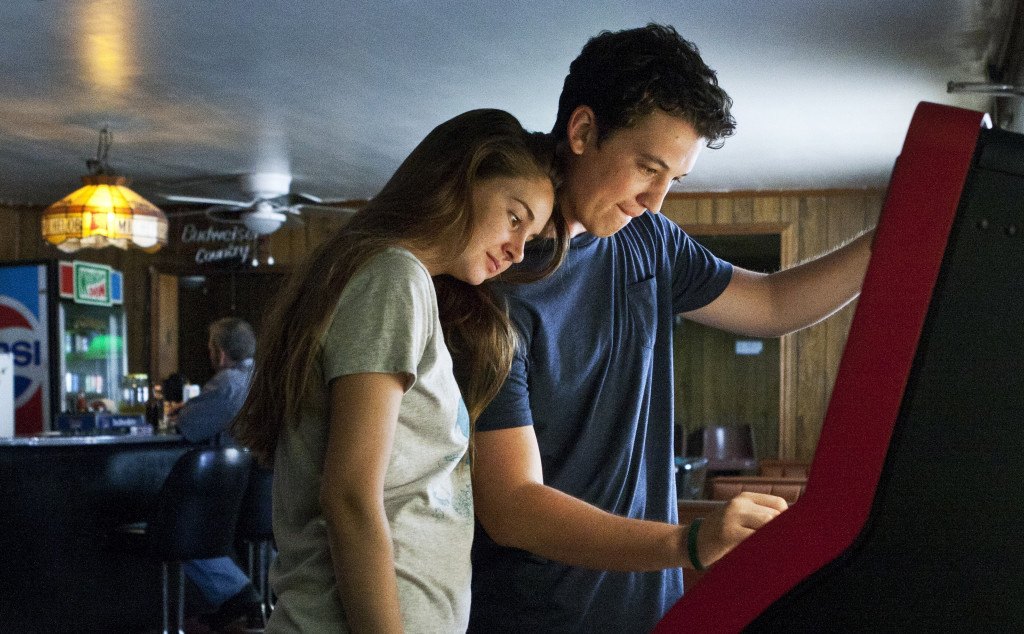 Sutter Keely is an outspoken, charming, affable, life-of-the-party kind-of a guy who has apparently everything sorted in his life. One unfortunate day, he's dumped by his girlfriend and his world seemingly goes upside down. Drunk and exhausted, he wakes up on the front yard of one of his classmates – Amy Finecky. Although initially Amy is painted as a geek who is socially awkward, Sutter finds her interesting and they both fall for each other, more like Amy falls for Sutter and not the other way. When Sutter realizes that he can't go by on his own and he needs Amy on his side, he reconciles and goes by the notion that one's life depends on one's own actions and inactions and that humility is the best gift. 'The Spectacular Now' is spectacular throughout – in performances, storyline, direction, and screenplay. Go watch it, if you haven't.
Read More: Movies Like The Spectacular Now
1. The Perks of Being a Wallflower (2012)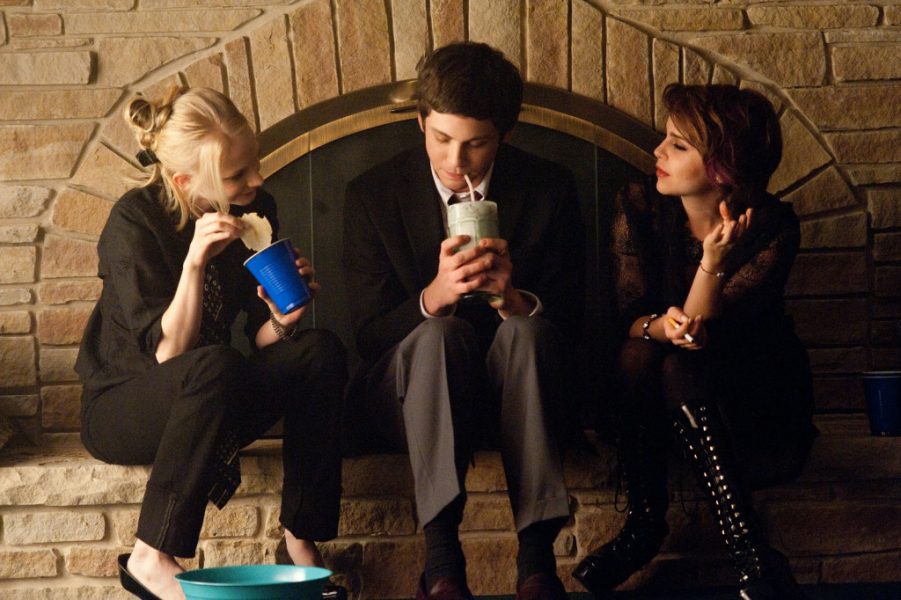 The recipient of numerous awards and accolades, 'The Perks of Being a Wallflower' became one of the commercially and critically most successful films of the year 2012. Surrounding a teenager who is lonely and depressed, Charlie finds his solace in his literature and books, most importantly lent or recommended by his English professor. Sam (Emma Watson) and her brother Patrick (Ezra Miller) are socially outgoing siblings who take Charlie towards a more "happier" life. While Sam shows more compassion towards Charlie, Charlie falls for her although she is in a relationship. As Sam moves ahead of her relationship, she finds Charlie as the right one for her as they enter a new phase of their lives, while Charlie is still riddled with his flashbacks of depression. 'The Perks of Being a Wallflower' connects all the dots, opens up a new sub-genre of movies depicting relationships independent of boundaries and glorifying the idea of being a free spirit, which has been a rare happenstance.
Read More: Movies Like The Perks of Being Wall Flower