Richard Linklater was destined to be a great filmmaker. His early work is reflective of his quality and his contemporary work shows how much he has matured. 'Dazed and Confused' was almost a revolutionary film back in the time. A gang of friends goes off celebrating their last day of school in an almost feral fashion. The exuberance and energy of youth were captured with perfection and brutal honesty by Linklater. Its depiction of teenage life back then was wholesomely accurate and innately enthralling. Setting the roadmap for filmmakers after him to follow, Linklater's influence has only grown since then. Here is the list of movies similar to 'Dazed and Confused' that are our recommendations. You can watch some of these movies like Dazed and Confused on Netflix or Hulu or Amazon Prime.
14. Empire Records (1995)
The '90s truly was the time of teen comedies. The decade saw the resurgence in the form of films like 'American Pie' and 'Empire Records' and gained worldwide popularity. Hardly being motivational and driving films for youngsters, these kitschy potboilers presented a way out of their hectic life and witness good-looking teens deal with the daily problems as their own. 'Empire Records' is about a group of misfits who work at a small, independent record shop discover kinship amongst themselves while desperately trying to save their shop from a greedy corporate giant. The camaraderie and relationship dynamics are presented with an amateurish and pompous sense of idiocracy. Despite the flaws, 'Empire Records' is enjoyable and certainly worth a watch.
Read More: Movies Like Annihilation
13. SubUrbia (1996)
A frustrated and despairing teenager is fed up with his life. The dull and languid pacing of his life leaves him unsatisfactory and compels him to leave the house. He comes across and joins a group of punk rock artist, who dress weird and have even weirder hair. The acting wasn't proportionate at times, and neither was the quick cutting technique employed by the director. It almost seemed as if the director and the actor suffered from the same syndrome: trying too hard. It tries to be something it is not and fails miserably at it in my opinion.
Read More: Movies Like Heat
12. Can't Hardly Wait (1998)
With the kind of films that were made in the '90s, 'Can't Hardly Wait' perfectly blends in. The graduating class of the college plans a get-together. With people of all kind, the party promises to be wild. Too wild perhaps, with interesting events following it. The thing that most appeals about the film is its eccentric cast. Full of energy and a will to stand for rebellious teenagers, the cast successfully manages to make the whole tirade believable. The writing is rather decent, much better than many films of the same kind. All in all, a very enjoyable watch.
Read More: Movies Like Django Unchained
11. The Perks of being a Wallflower (2012)
Charlie is a reclusive introvert who rejoins school after spending time in a mental facility. Unable to assert his normal charm on the people, he befriends kind and generous Patrick and Sam at a ball game. He goes everywhere with them and furthers his group of friends. When he professes his love for Sam in front of his girlfriend Mary, things take a turn for the worse and leads to the group abandoning him. They eventually reconcile and Sam reciprocates his feelings, only to be separated again when they go off to college. The beautiful script and the stunning performances make 'The Perks of Being a Wallflower' an invigorating watch, full of life worthy lessons for people of all ages.
Read More: Movies Like Pirates of the Caribbean
10. Superbad (2007)
Two friends are graduating high school and leaving for college. Their crystalline bond is their driving force to go on a rampant and wild ride before parting ways. Their feral instincts kick in, leaving the ones around them a victim of the 'Superbad' boys. Incredibly funny and surprisingly eccentric, this enjoyable flick is engrossing and takes crazy to another level, redefining insanity with every eventful turn.
Read More: Movies Like Pretty Woman
9. Dead Poet Society (1989)
Robin Williams' ode to literature and romance is utterly moving and sincere. Taking us to the lavish Welton Boarding school in the sprawling vastness of Vermont, the narrative focuses on a group of friends, whose rebellious instincts are curbed by elitist conservatism. They find an outlet to express themselves and delve deeper into the meaning of life in Professor Keatings' class, the progressive and enthusiastic English teacher. He encourages, and at times, urges his students to live life king size and be mesmerized by the wonder that is life. 'Dead Poet Society' is a phrasal representation of how the innate instincts and yearning of children these days to do creative work is suppressed. Keating is the symbolic representation of hope that young children always have to get inspired and do what they want. Carpe Diem' and Walt Whitt's homage to Abraham Lincoln became famous because of this movie and we can't thank it enough.
Read More: Movies Like Se7en
8. Stand By Me (1986)
River Phoenix's sensational performance lifted 'Stand by Me' to unassailable heights. His unfortunate death at the tender age of 23 was as heart-breaking as his moving turn as Chris Chambers in the movie. A group of spirited and well-meaning friends ventures out into the woods to search for the corpse of a young boy. Their incredible journey is charted through the forest with the utmost dexterity of the camera. Chris' leadership in leading the boys stands out, with the group acknowledging his efforts and their respect for him in many scenes, especially the last one. Refreshing and superbly acted out, 'Stand by Me' is a timeless classic of its upcoming generation.
Read More: Movies Like Wind River
7. Everybody Wants Some!! (2016)
Almost a decade and a half later, Richard Linklater recreates the worldly magic of 'Dazed and Confused' with this epic maelstrom of teen life. The plot focuses on a bunch of overly-competitive jocks joking with each other, partying, and trying to get laid over the course of three days before school even starts. It's intelligently written, fun, well-acted, and well-shot. Linklater, of course, does it all in a slice of life fashion: the opening of the film doesn't even attempt to describe what's going to happen and the end of the film barely describes what happened beforehand. The movie is almost meditative, and yet continually looking for stimulus in the largest and tiniest things… really whatever kind of stimulus they can get their hands on. Story-wise, it unfolds over almost every part of the era, which is, as far as I could tell, undefined yet seemingly somewhere during the 80s. Each night takes us to a different flavor of the time: disco, punk, you name it. But the genius of the script is that you don't really realize you've been given a tasting menu until you've already eaten everything. It just seems natural when it happens. Everything in this film seems natural, and that's a credit to the director, but also the actors.
Read More: Movies Like A Quiet Place
6. Almost Famous (2000)
A young boy sets out for the journey of his life across the American landscape with a rock band. The naive writer charts their incredible adventure into the wilderness and fun-ridden nights. A semi-biographical feature of Crowe himself, 'Almost Famous' was a surprise bomb at the box office. Despite its cold reception by the audiences, the critics couldn't praise the movie enough. Rotten Tomatoes' critical consensus reads, "'Almost Famous', with its great ensemble performances and story, is a well-crafted, warm-hearted movie that successfully draws you into its era." Kate Hudson was a revelation in the movie, outdoing herself with the best performance of her career.
Read More: Movies Like Manchester by the Sea
5. Hunt for the Wilderpeople (2016)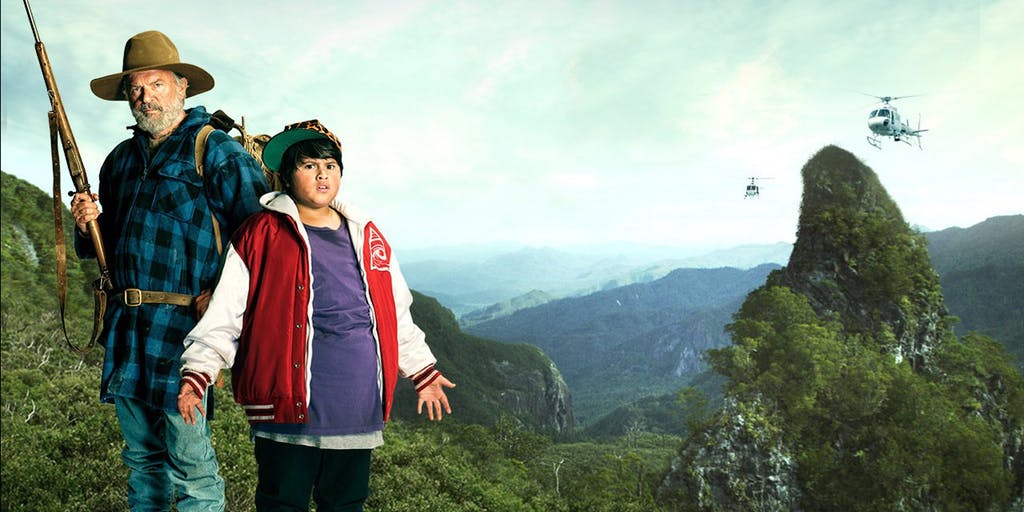 While not exactly a facsimile of many other teen comedies in the list, 'Hunt for the Wilderpeople' runs on similar veins. The affable Ricky Baker lives alone with his foster mother. When she expires, an emotionally devastated Ricky runs away. Tracking his movements is his uncle Hec, who joins him in his exploration and in the process forms an unbreakable bond with his lovely nephew. The film's simplicity speaks volume of the director's invested confidence in his charming and endearing story. A bit 'Up', a bit 'Moonrise Kingdom', a bit 'Midnight Run', Taika Waititi's latest is an oddball treat of a mismatched-buddy pursuit movie.
Read More: Movies Like Oldboy
4. Half Nelson (2006)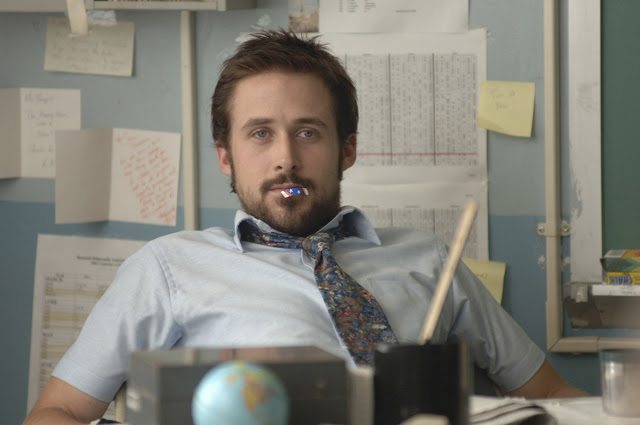 I've always maintained that if you want to see Gosling act, see 'Drive' and 'Half Nelson'. His best works sacrilegiously contradict each other and present to us his range as an actor. Dan Dunne is employed at the local school as a history teacher. But that doesn't stop him from having fun and being miserably addicted to drugs. His troublesome exploits often bump him with unexpected monoliths in life, with one such incident helping him befriend a 13-year old. Without his brother looking after him, who is behind bars for dealing drugs, Dunne almost makes it his prerogative to look after the child and form an unbreakable friendship with him. The movie's soulful outlook on drug addiction and mismanaged teens is vividly moving. With stunning performances from the cast and a melancholic score by Broken Social Scene (do check them out), 'Half Nelson' is a vessel of jarred happiness and moanful misery of life.
Read More: Movies Like Her
3. American Graffiti (1973)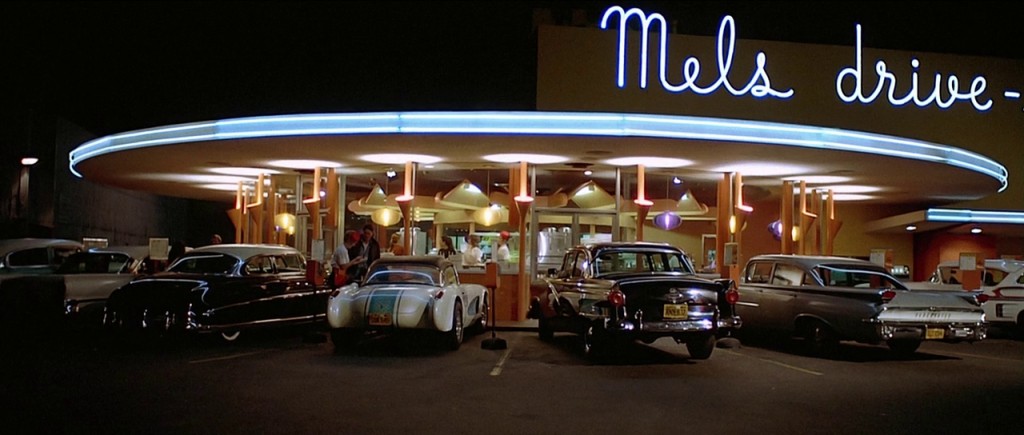 'American Graffiti' is a celebration of life. Rock 'n roll tunes inflow, the boisterous group of teens bustling around and booze galore, the film paints a reminiscent picture of our own golden days. Three friends ride around the streets of California in their suave cruiser. Enjoying their last night before starting their new lives as adults, they are nostalgic and skeptically excited to embark on a new adventure of their life. In the times it was made, 'American Graffiti' is far ahead of its times and shows how the old traditions to spend your last days before parting with your friends can have a longing effect. It also represents a similarity between people from different generations, linking them through the unholiest of unholy things, if you know what I mean.
Read More: Movies Like American Pie
2. Breakfast Club (1985)
Perhaps 'The Breakfast Club' was the inspiration for Richard Linklater's 'Dazed and Confused'. Presenting the other side of a student's life, the plot envisaged five high school students who are detained for an entire Saturday in the library. While not complete strangers to each other, they belong to different factions and cliques in their class and find it difficult to get a conversation going. As the day passes on, however, the distance between them recedes, resulting in the formation of a tightly knit bond. The film has garnered a cult status over the years, charming generations after generations with its open and liberated representation of eccentric and vulnerable teen emotions.
Read More: Movies Like Nightcrawler
1. Lady Bird (2017)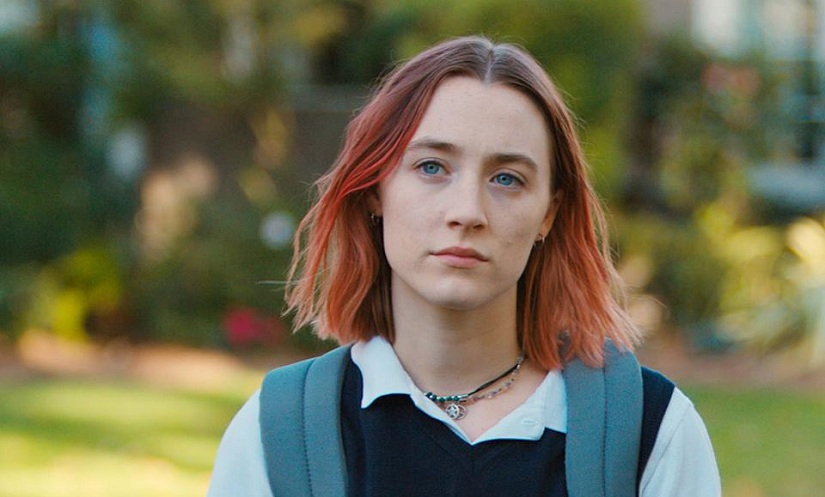 'Lady Bird' is the directorial debut of actress Great Gerwig ('20th Century Women', 'Maggie's Plan'). Christine "Lady Bird" McPherson is a strong-willed and deeply opinionated teenager, harboring big dreams and frustrated of her current state of being. As she navigates through her tumultuous life, she comes to terms with its reality and makes strong bonds with people to unify her desire to stay. The film is a semi-autobiographical, based partially on the life of Gerwig herself. Though slightly exaggerated, the reason behind her motivation to make the movie was to express through the character of Lady Bird her own indignations and of million other young girls. Perfectly paced and endearingly charming, 'Lady Bird' is indubitably the movie of the year.
Read More: Movies Like Lady Bird