Michael Mann became a household name for cinema-addicts after the release of Heat. Heat is a cat and mouse chase between a cop and a criminal — both intriguingly smart — and how their personal lives get intertwined in their professional ones. It was also the first time legendary actors Al Pacino and Robert De Niro collaborated. What's more interesting is that they don't really share screen space together, except one scene.
Veteran critic Roger Ebert praised its screenplay as "an uncommonly literate screenplay." Heat is a gripping intense neo-noir (not to mention with stellar performances) which is guaranteed to make the hair at the back of your neck stand up. It's in our habits (or at least in mine) to look for similar movies after watching an excellent film. So, here's the list of movies similar to Heat that are our recommendations. You can watch several of these movies like Heat on Netflix, Hulu or Amazon Prime.
10. The Dark Knight (2008)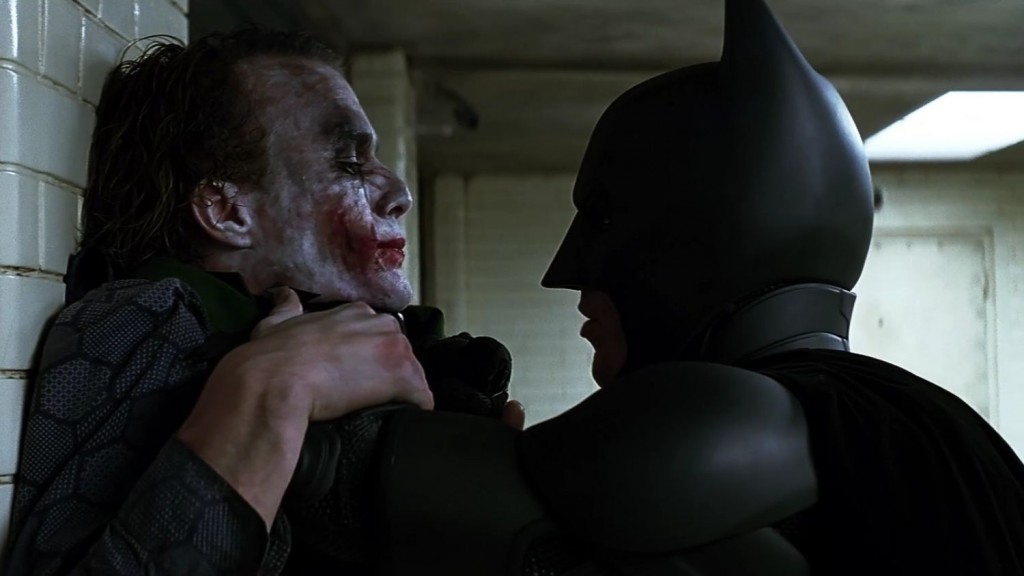 The Dark Knight is inarguably my favorite film in The Dark Knight Trilogy. It has all the ingredients required for making a good crime film. It's not a typical superhero movie. It set a benchmark for the trend of rooting for bad guys (at least in India). Thanks to posthumously Oscar-winning performance of Heath Ledger. It is as intense and as gripping as Heat. Interestingly, the bank robbery sequence in the beginning was inspired by heat itself. It is excellently paced and the twists and turns in this movie will take you on a roller coaster ride.
Read More: Movies Like Mission Impossible
9. The Departed (2006)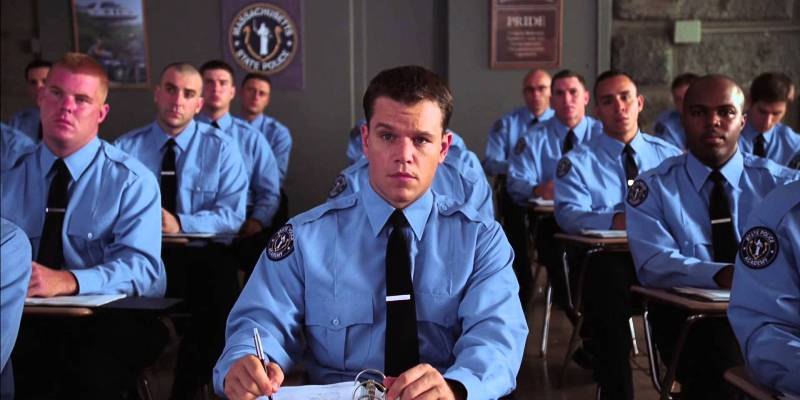 Along with Michael Mann, another director's name is also synonymous to crime cinema, that is Martin Scorsese who directed The Departed. Before discussing the plot, let's get into the star cast: Leonardo DiCaprio, Matt Damon and Jack Nicholson. This star-studded gangster flick is produced by none other than Brad Pitt who has fascinating career as an actor and as well as a producer. What sets The Departed apart from other gangster movies, apart from the cast is the complexity of the plot. If I can do justice to the plot by putting it into simple words then I would say that an undercover cop and an undercover criminal try to protect their covers. Three of the actors gave commendable performances but Jack Nicholson stands out as a psychotic gangster.
Read More: Movies Like Nerve
8. Catch Me If You Can (2000)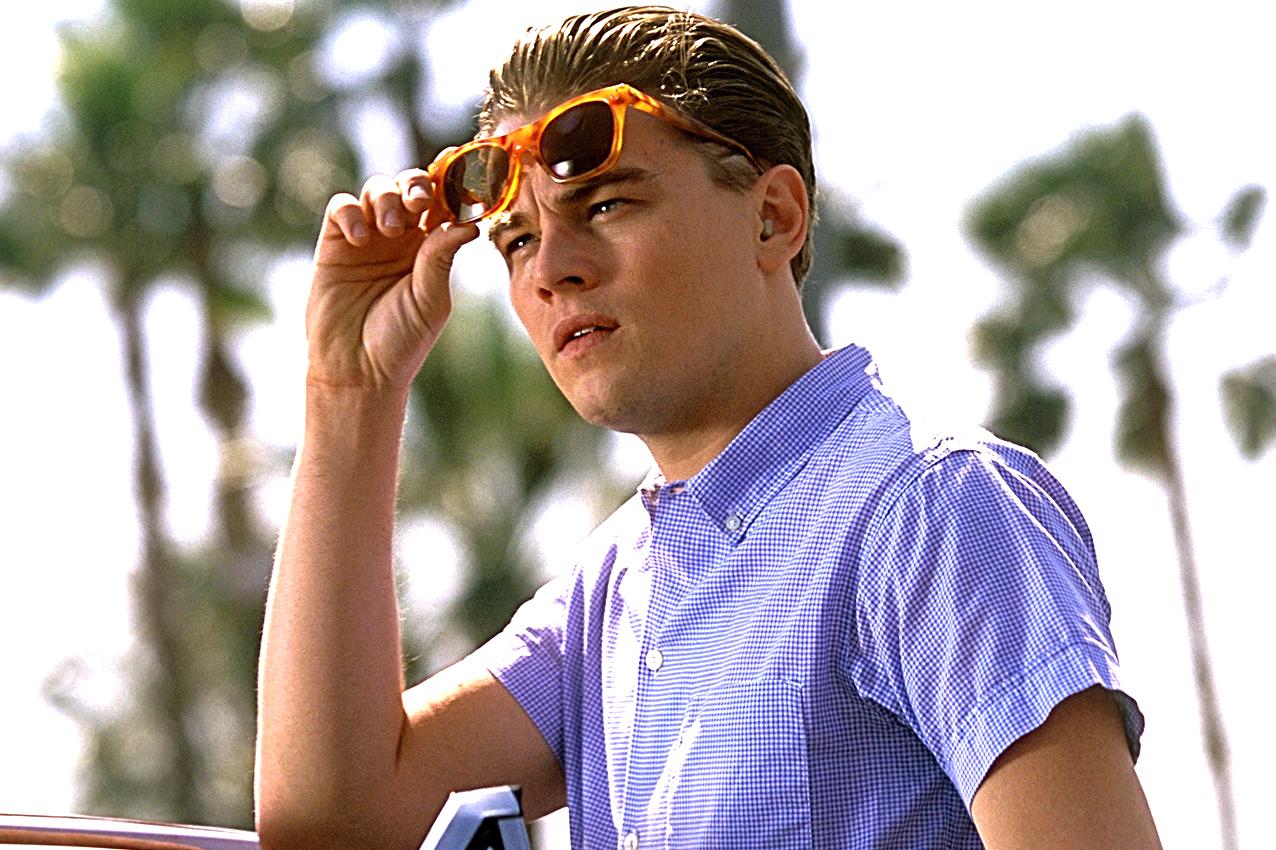 Like The Departed, it has a towering cast. It is directed by Steven Spielberg and stars Leonardo DiCaprio and Tom Hanks. This movie is a biopic of a former con-artist Frank Abagnale Jr. who ran away from home at the age of 19. The on-screen chemistry between Hanks and DiCaprio is enjoyable. DiCaprio plays a very different role in this film as compared to his later works. This movie is a joyride and one of Spielberg's best till date.
Read More: Movies Like Shutter Island
7. Collateral (2004)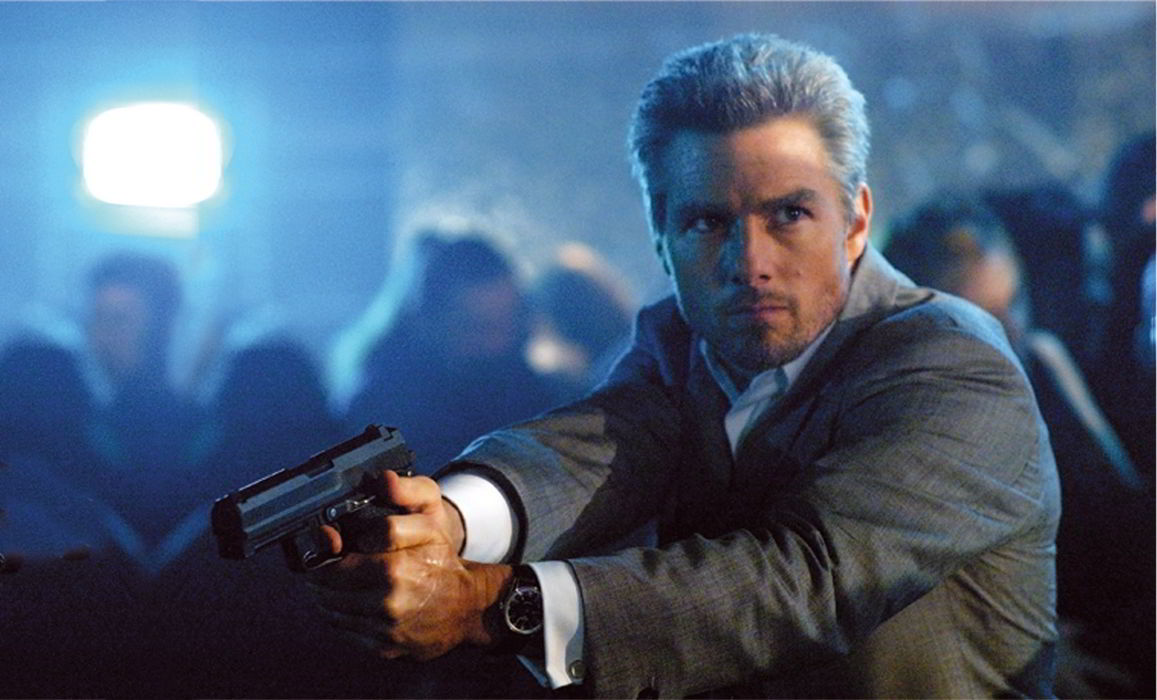 From the director of Heat comes another neo-noir which stars Tom Cruise as a ruthless assassin and Jamie Foxx as an innocent is taxi driver. I will not explain the plot beyond this point and I would also recommend not reading the synopsis of this film on IMDb for it gives away the entire plot in a few lines. Cruise nails the performance as a smooth talking assassin. The performances of both the actors were appreciated by critics.
Read More: Movies Like Zodiac
6. Fast Five (2011)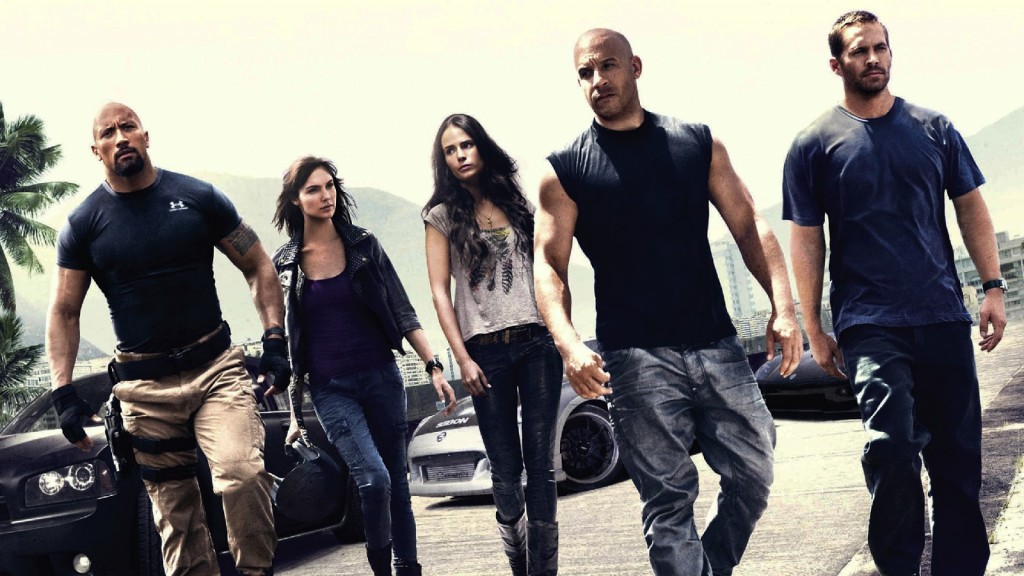 I am not a fan of fast and furious franchise but if you have to watch any one from the franchise then this is it. It's an action-packed heist film in which Dominic Torreto assembles a team to rob a certain amount of money that belongs to powerful Brazilian drug lord while a evading a dangerous cop. As for the performances you will have to decide yourself but if you like Heat then you will love this film and the action sequences are well-directed.
Read More: Movies Like The Departed
5. Baby Driver (2016)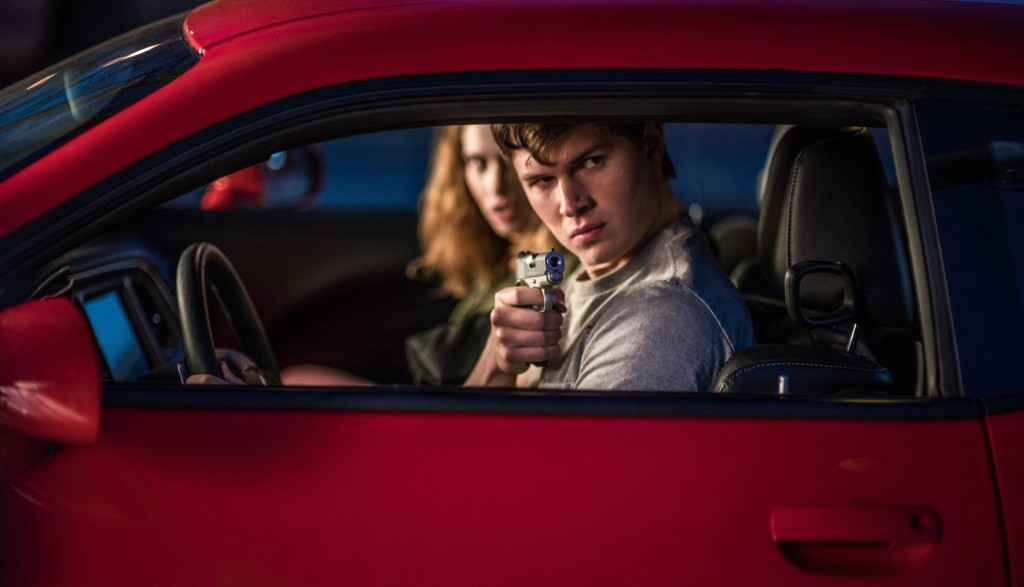 Ansel Elgort of The Fault in our stars fame plays Baby, a young who always has his earphones on. He is a amazing driving and driving is in sync with the music he's listening to on his iPod. The whole movie is synchronized with music which makes it an interesting watch. It follows baby who serves as a driver for a team of robbers looking for a way out and go straight. All the actors have performed well and Edgar Wright proves himself as a versatile director as his previously directed Shaun of the dead was a completely different film with completely different narrative. Just to add, after watching thus film, your taste in music will also get enhanced.
Read More: Movies Like Mamma Mia!
4. The Prestige (2006)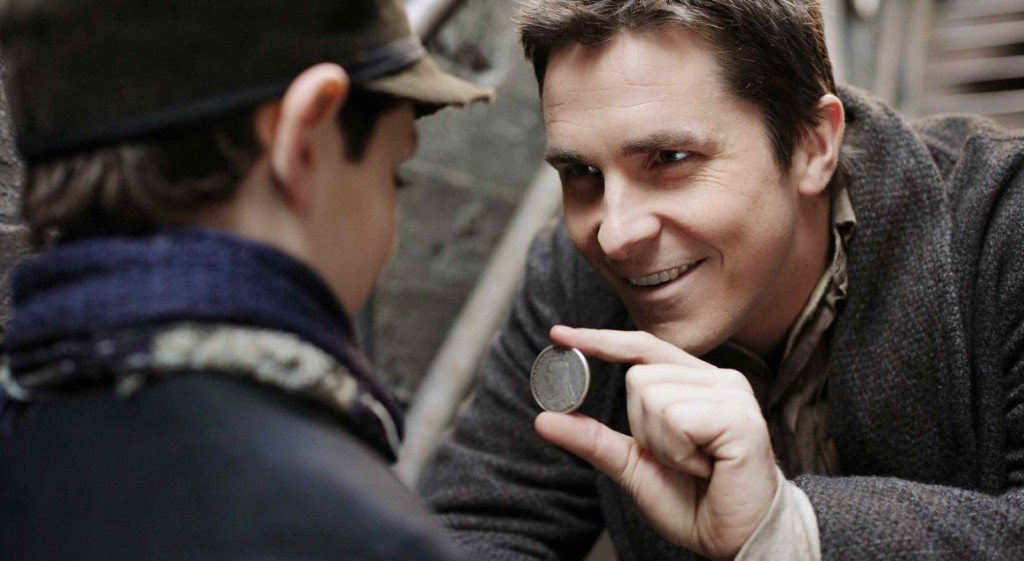 This movie could be called a future classic. Christopher Nolan yet again proves that he is capable of turning anything he touches to gold. The major drawback of Nolan is that he focuses on scientific aspects rather than the story. But here, he shows his caliber of crafting a film with a beautiful story. It chronicles the tale of rivalry between two magicians in the 19th century. Just like Heat, two lead characters are obsessed with proving themselves and engage in unimaginable acts in doing so. The movie stars Christian Bale, Hugh Jackman and Scarlett Johansson. As for the performances, the trio lives up to their name, but, Christian Bale's performance would be my favorite if I had to pick the best.
Read More: Movies Like Love Simon
3. Casino (1995)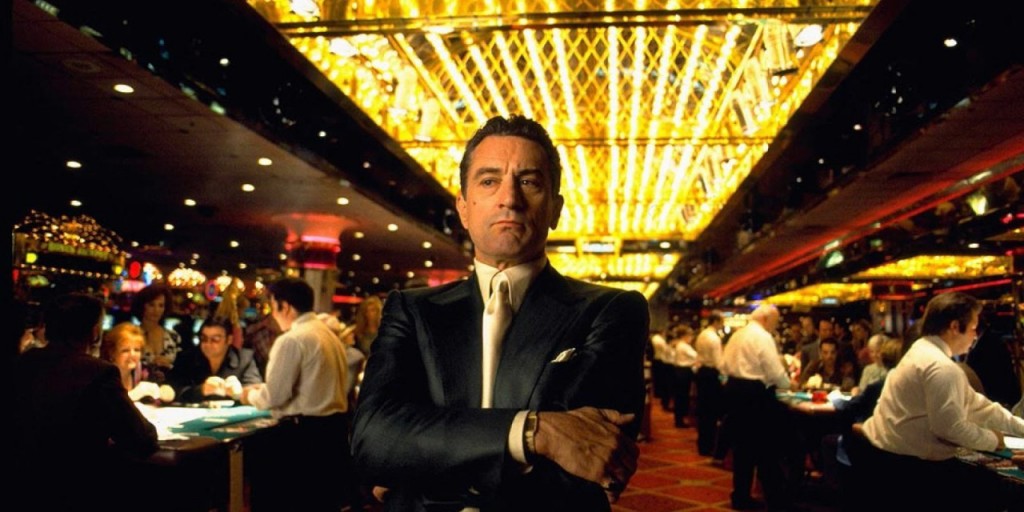 Martin Scorsese fans need no introduction to this movie. Much like Mann, Scorsese has a reputation for making dark crime flicks (They are literally too dark). Casino follows a gut-wrenching rivalry between two people who want to expand their business. With Scorsese as the director, you know what to expect from the film and performances of actors as well.
Read More: Movies Like A Quiet Place
2. Dog Day Afternoon (1975)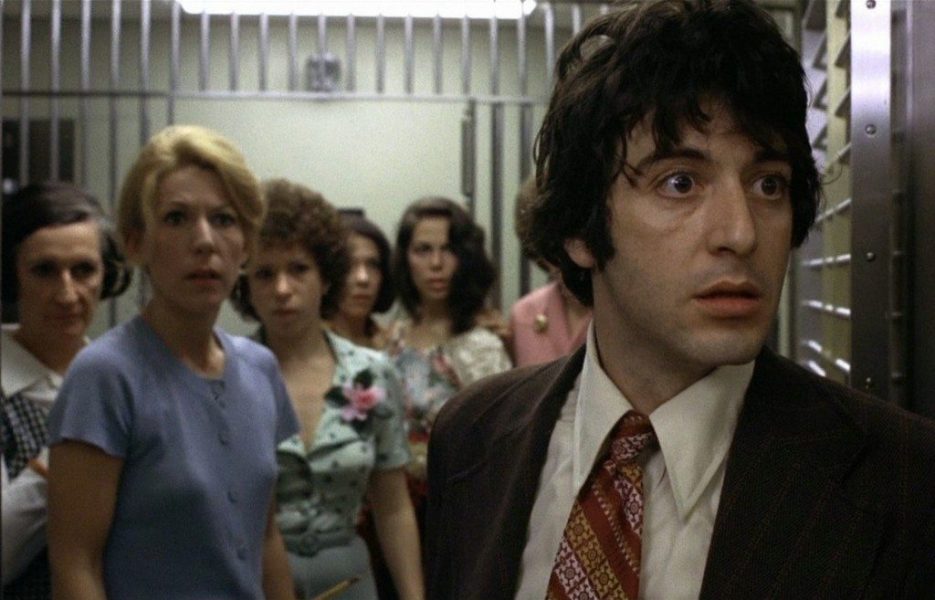 When one talks about similar movies to Heat, you can't miss Dog Day Afternoon. Based on a real life story, it is a story of a man who masterminds a bank robbery for his wife's sex-change operation. But the robbery goes wrong due to unexpected turn of events. The entire movie (or the most of it) takes within the bank. It bagged an academy award for Best Original Screenplay. It is a well-written and well-executed biopic and Al Pacino's passionate performance adds a silver lining. It is a crime drama which will keep you glued to your seat.
Read More: Movies Like The Vow
1. Reservoir Dogs (1993)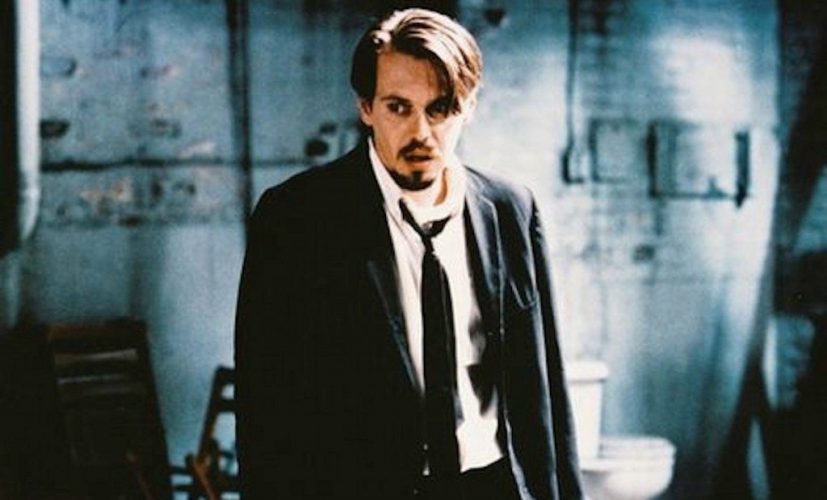 With this movie Quentin Tarantino raised the bar for filmmaking and established himself in the field of cinema. It's a simple plot. A group of people are caught in a middle of an heist and some of them die fighting the cops. Now the surviving members of the group begin to suspect that one of them is working for cops. Like Dog Day Afternoon takes place inside a bank, this movie takes place inside a warehouse. Quentin Tarantino has to be applauded for making a nail-biting thriller with such a mundane. If you have any other of his films, For instance Pulp Fiction or Inglourious Basterds, then you know how gifted he is as a filmmaker.
Read More: Movies Like The Prestige