Pirates of the Caribbean is one of the best movies of Johnny Depp has ever done. It is also one of the best movies about pirates. If you love Pirates of the Caribbean, that means you love Johnny Depp, seas, ships, action-packed fight scenes, mythical creatures, and above all, pirates. With that in mind, here's the list of movies similar to Pirates of the Caribbean that are our recommendations. You can watch some of these movies like Pirates of the Caribbean on Netflix, Hulu, or Amazon Prime.
10. Dark Shadows (2012)
Johnny Depp stars as Barnabas Collins in the 2012 film, Dark Shadows. Depp's character in the film has shades of Captain Jack Sparrow. The film follows Barnabas Collins, a businessman, who's cursed to be a vampire by Angelique Bouchard for breaking her heart. He rises from his grave after almost 200 years, to find his family Collins on the verge of bankruptcy. Being a family man, Barnabas tries to save his family and business, along with restoring the Collins family name to its former glory, but is opposed by Angelique, who after cursing Barnabas, opened a business of her own.
Read More: Movies Like Notting Hill
9. Moana (2016)
Disney's Moana is a 3D animated movie that revolves around a girl who lives on the Polynesian island of Motunui. Moana sets on an adventurous, daring mission to save her people, who worship the goddess Te Fiti, who brought life to the ocean, using a pounamu stone as her heart and the source of her power. During her journey, she meets a demigod Maui, who guides her in her mission. Together, they sail to return the heart to Te Fiti, while encountering several enormous monsters and impossible odds.
Read More: Movies Like How to Train Your Dragon
8. Rango (2011)
If you loved Johnny Depp's comedy in Pirates of the Caribbean, you are sure to love Rango, where Johnny Depp provides his voice to the lead character. Rango is an American 3D comedy movie featuring desert animals. Rango, a chameleon, is appointed the Sheriff of Dirt, an Old West town populated by desert animals. Dirt is suffering from water shortage, and as the Sheriff of the town, it falls on Rango's shoulders to find out where the water has gone. Although not being very brave, Rango presents himself as a 'know-all' brave guy, which causes him to lie and make stories all the time.
Read More: Movies Like Need For Speed
7. In the Heart of the Sea (2015)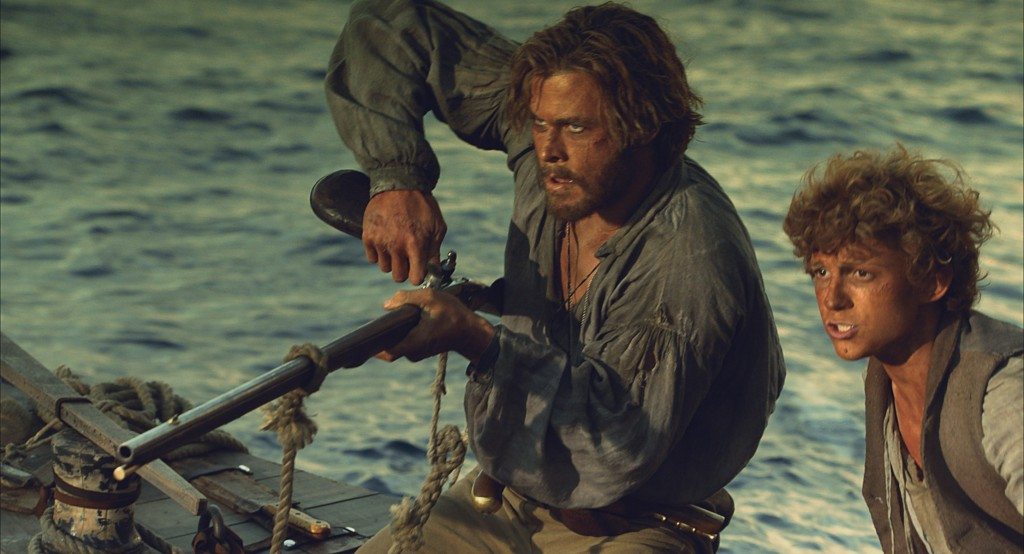 In Heart of the Sea is a 2015 adventure-drama film directed and produced by Ron Howard. It features Chris Hemsworth Owen Chase. This movie features the story that served as an inspiration for the infamous book, "Moby Dick". A ship sails into the Atlantic Ocean in order to hunt whales, whose oil is used by Essex for economic purposes. However, the crew have a hard time finding one, and when they find an albino bull sperm whale, it attacks them, causing whaling boats damages, and turning the whole ship. The remaining crew has to go through tough times, and use desperate measures in order to stay alive in the wide ocean, and find shore.
Read More: Movies Like Game Night
6. Kon Tiki (2012)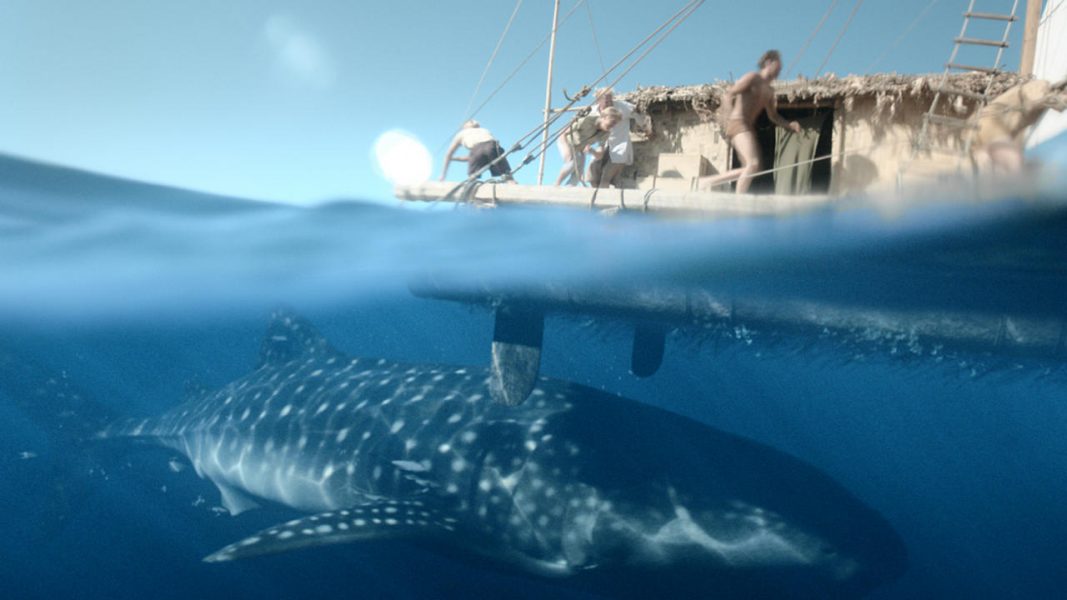 Kon Tiki is a historical movie that dramatizes the story of Thor Heyerdahl and his adventure expedition of 1947. Tohr sets out to prove that people from South America settled in Polynesia before the pre-Columbian times, and to disregard the prevailing theory that it was settled by people migrating from the west. During the three months aboard the primitive vessel named after Inca god of sun and storm, Kon-Tiki, the crew's scientific reenactment of the legendary voyage from the coast of Peru to the Polynesian islands is met with setbacks in the form of storms, sharks, and other perils of the open sea.
Read More: Movies Like Game of Thrones
5. Pan (2015)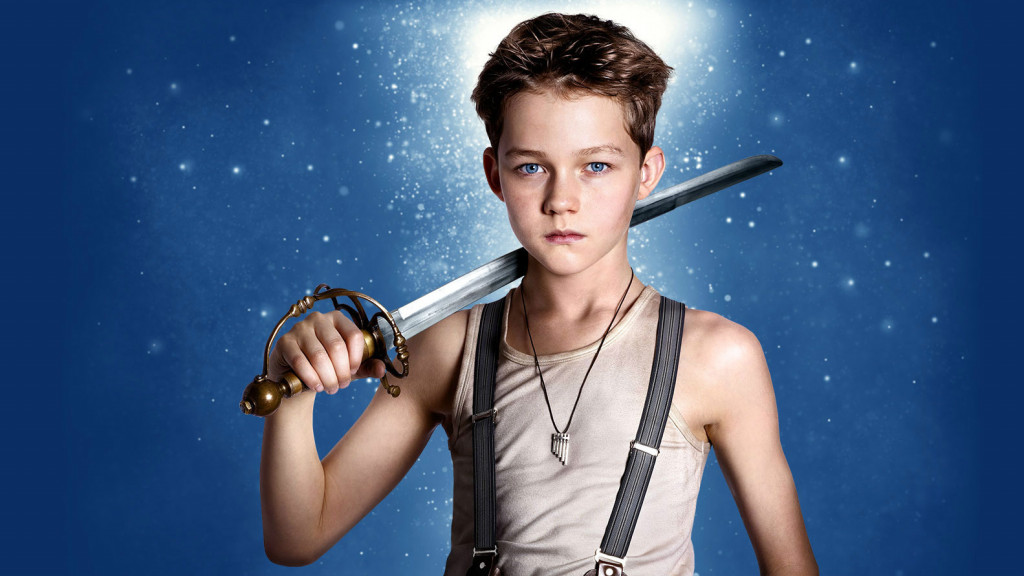 Pan is a 2015 fantasy film starring Levi Miller as Peter Pan, and Hugh Jackman as Blackbeard. This movie holds several similarities with the Pirates of the Caribbean in sense of pirates, fantasy, adventure, and mystery. Peter, an orphan boy, finds a letter from his mother that tells her that they will meet again "in this world or another". Peter, for his mischief, is allowed to be abducted by pirates. When he causes problems on the deck, Blackbeard, the captain of the ship pushes him off the deck, only to find the boy to have the ability to fly. Peter escapes with the help of Hook, who tells him that he is in a different world, and is destined to defeat and kill Blackbeard.
Read More: Movies Like Bridesmaids
4. The Adventures of Tintin: The Secret of the Unicorn (2011)
The Adventures of Tintin: The Secret of the Unicorn is a motion capture animated mystery animated film directed by Stephen Spielberg. It stars Jamie Bell as Tintin and Andy Serkis as Captain Haddock. Tintin purchases a model of the ship called "The Unicorn", which was a ship that was known to carry rich cargo but got lost in the sea. The model gets stolen from Tintin's house, but something from inside it slips down one of the drawers. Inside it is a poem by Sir Francis Haddock, the last captain of the Unicorn. Tintin, with his life on risk, sets out to find the person behind the stealing and his life, only to find himself on an adventure to uncover the secret of the Unicorn, the reason it vanished, and what it was carrying on its final journey.
Read More: Movies Like Crazy Rich Asians
3. Sinbad: Legend of the Seven Seas (2003)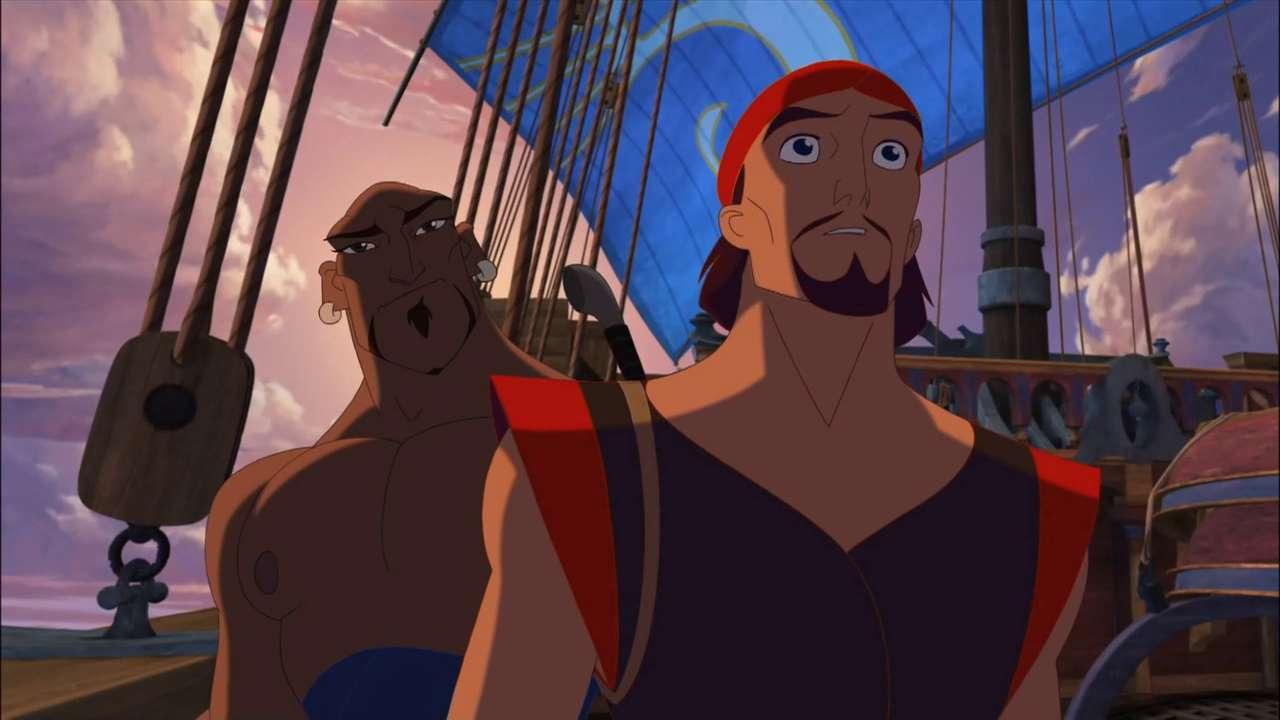 Sinbad: Legend of the Seven Seas is a 2003 American animated adventure film that covers the story of Sinbad, a pirate who travels the sea to recover the lost Book of Peace from Eris to save his childhood friend, Prince Proteus from accepting Sinbad's death sentence. The movie is a true pirates tale covering several adventures of the journey, facing mythical wrath and creatures to unwillingly help a friend.
Read More: Movies Like Forever My Girl
2. Cutthroat Island (1995)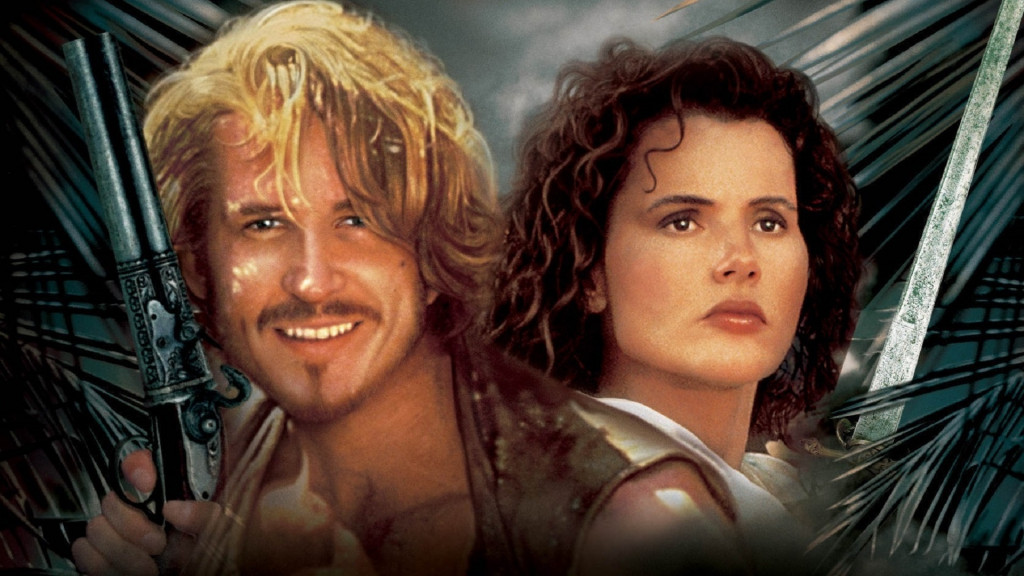 Cutthroat Island is a 1995 romantic comedy adventure film that features pirate's adventures. It covers the story of Morgan Adams, a pirate, who is set to hunt down her uncle and fellow pirate Dawg Brown, to get her father. Her father, while dying, gives her a treasure map. In order to get a translator, Morgan meets a thief named William Shaw and falls for him. As they together advance to search for the treasure, they are met with several difficulties, which tests their love and commitment.
Read More: Movies Like I am Legend
1. Treasure Island (1950)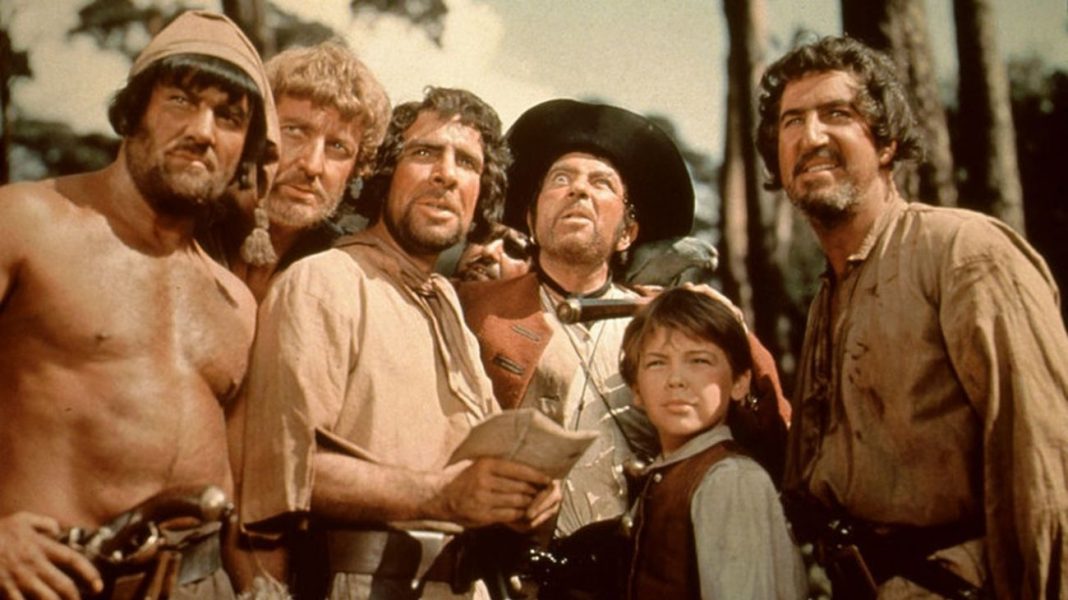 Based on a novel of the same name by R. L. Stevenson, Treasure Island is considered one of the most impressive movies about treasure hunt, corruption, greed, action, and adventure. The story revolves around Jim Hawkins, who runs a small inn along with her mother. One day, a former-pirate named Captain William Bones, a sickly tempered drunkard comes to the inn. He gives Jim a treasure map after being visited by two fellows pirated, a note marked with black spot. The same night, the Captain is found dead, and an attack takes place at the inn. Tim shows the map to Trelawney, who decides to hunt for the map and gathers a crew, which includes Long John Silver. The crew sets out, and at sea, several incidents take place that includes crew murdering each other, plans to kill others and take the money and other corrupt thoughts surround the ship.
Read More: Movies Like The Girl Next Door