It's been more than 19 years since Notting Hill released in the theaters. Even now, whenever it is aired on television or on the internet it gets an overwhelming response. The simplicity and charm of the movie still draw the attention of the audience. The excellent storyline and great portrayal of their respective characters by Hugh Grant and Julia Roberts took the movie altogether to a different altitude. Many people consider this one of the best movies made on "love." So, if you have watched this classic and want to explore the idea of love, then these movies should be on your "must watch" list. With that said, here's the list of movies similar to Notting Hill that are our recommendations. You can some of these movies like Notting Hill on Netflix, Hulu, or Amazon Prime.
10. Before Sunrise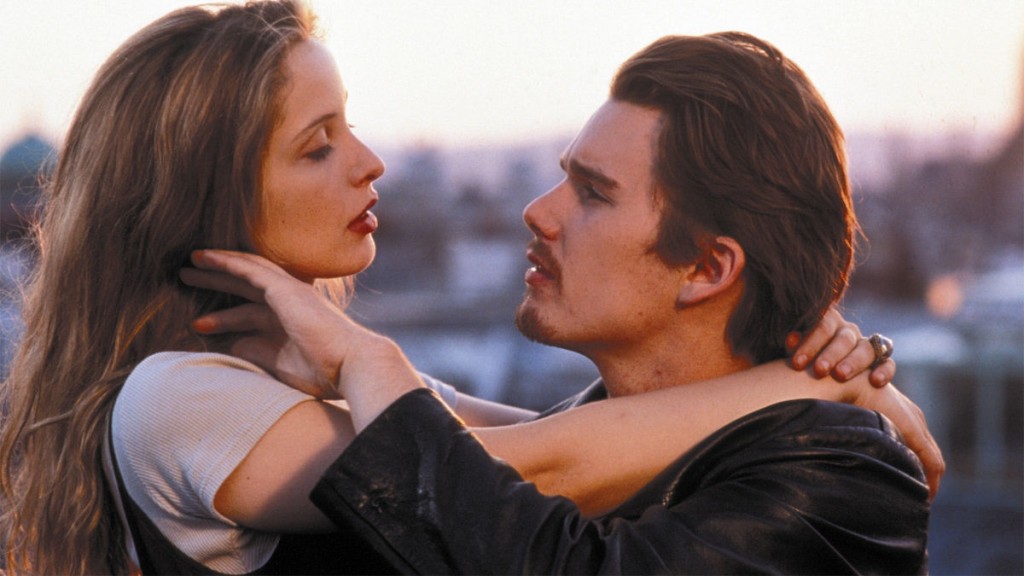 Well, this is not a movie. It's a painting. Beautifully shot and greatly executed by actors. Assiduously written script and the aesthetic beauty of Europe is icing on the cake. Ethan Hawke's Jesse meets Celine (Julie Delpy) on a train in Europe, and sparks fly. In a turn of events, both end up spending a few hours together in the beautiful alleys of Vienna before parting ways. The wonderful love story makes you fall head over heels and makes you desperate for the sequels of the Before Trilogy.
Read More: Movies Like The Before Trilogy
9. My Best Friend's Wedding
Watch it for Julianne (Julia Roberts). You probably have not seen Julia Roberts in this kind of role before. She is funny yet cunning; she is lovable yet wily. Dermot Mulroney's character plays the best friend of Julianne. When she is informed that her best friend is getting married, she can't believe it and starts scheming to sabotage Michael (Dermot Mulroney) and Kimberly's (Cameron Diaz) wedding. Julianne tries all sorts of tricks to get back Michael. So, what happens? Watch the movie to know.
Read More: Movies Like Pretty Woman
8. Sleepless in Seattle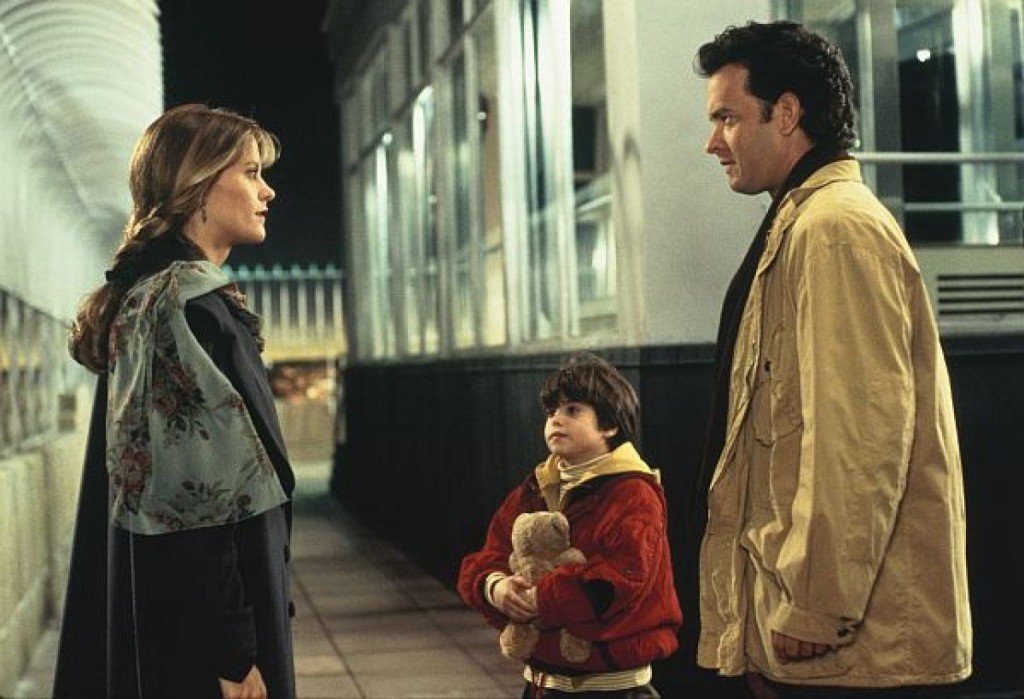 Can there be a better pair than Tom Hanks and Meg Ryan? I will wait for your answer till you watch the movie. Tom Hanks plays a widower and a doting dad to his eight-year-old kid Jonah (Ross Malinger). Sam (Tom Hanks) hasn't been able to come out of the death of his wife Maggie, so Jonah compels his dad to call the national radio talk show to get a partner, which eventually leads to the meeting with Annie (Meg Ryan). The movie really gives you sleepless nights. So, don't miss the chance to experience a highly complex yet enjoyable love story.
7. Four Weddings and a Funeral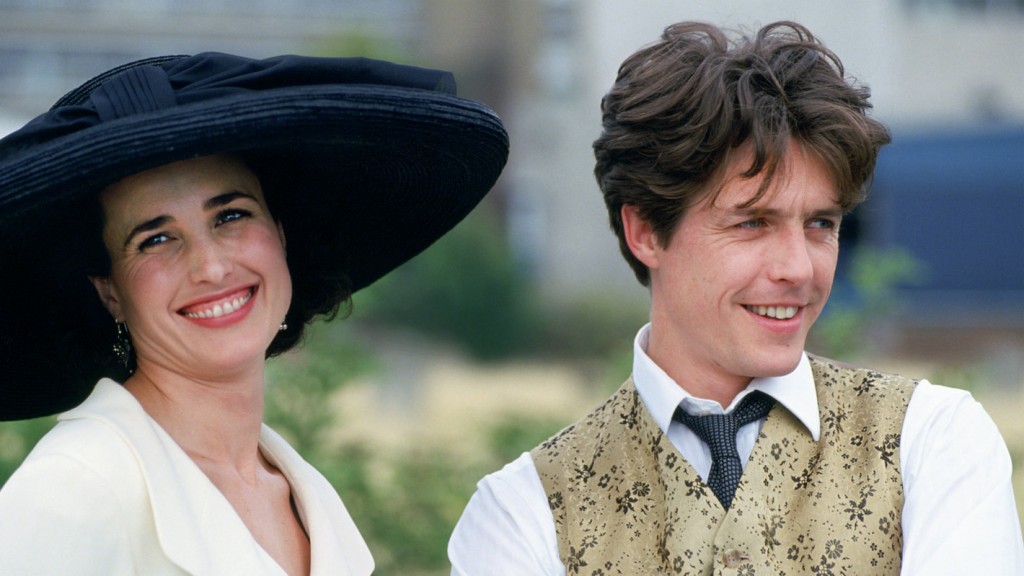 Truly an excellent British rom-com. The presence of Hugh Grant kind of makes it mandatory for all rom-com lovers to watch this movie. This movie is all about the love of Charles (Hugh Grant) for Carrie (Andie MacDowell) but with a twist. They both meet over four weddings and a funeral, but Charles somehow fails to decipher Carrie's feelings for him which eventually leads to complete confusion. Excellent acting and great screenplay make it a great watch for movie lovers. After all, Hugh Grant is called the king of romance for a reason.
6. Pretty Woman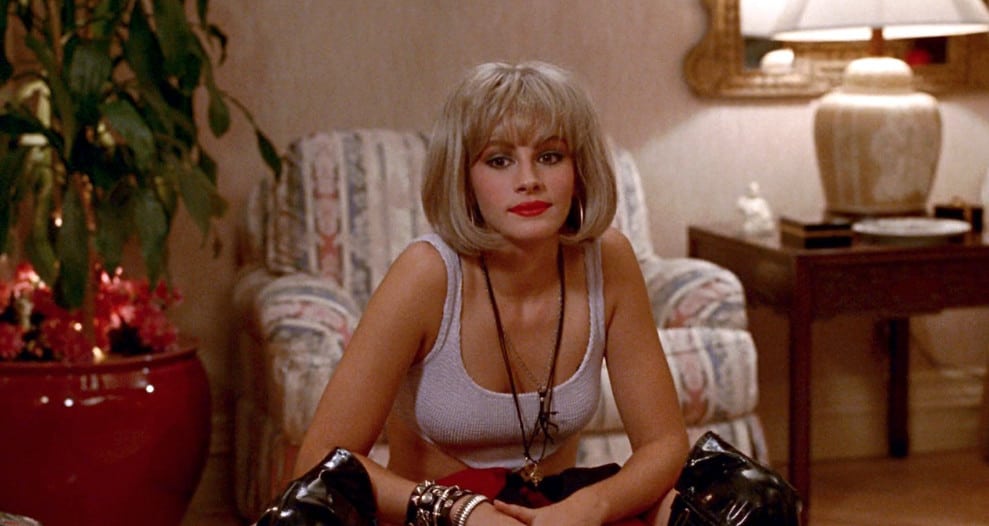 Well, missing Pretty Woman is a huge loss for movie connoisseurs. Power-packed performance by Julia Roberts that gave her the second Golden Globe award is what you will see in the movie. She did great justice to the role of a hooker (Vivian) who is hired by a rich businessman Edward (Richard Gere). Being a businessman, Edward is conservative, whereas Vivian is a vivacious young lady. The movie features an unusual yet remarkable love story, and you will love every bit of it. Oh yes, don't miss the title track written and sung by Roy Orbison.
5. Eternal Sunshine of the Spotless Mind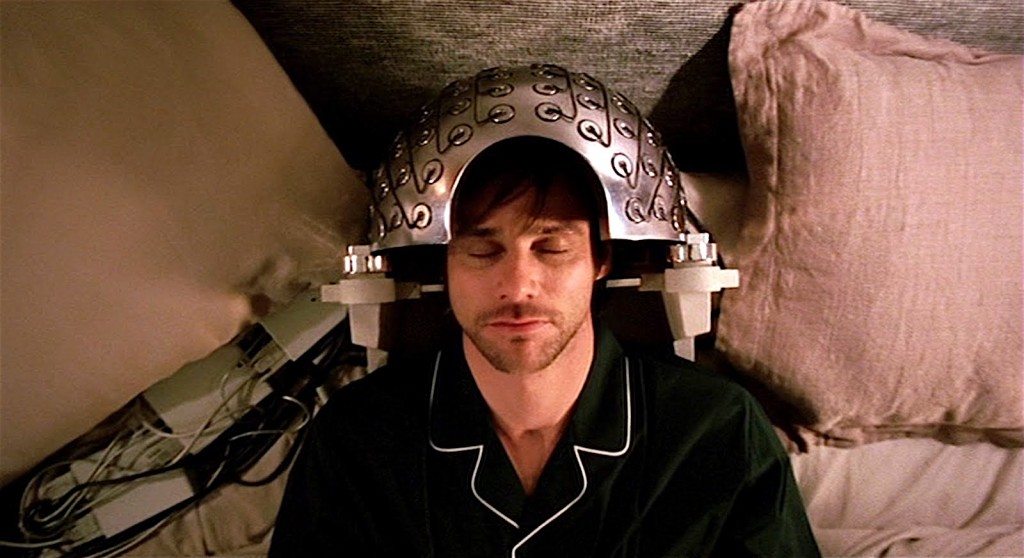 How would you feel if you lose your love for someone and fall in love with them again without being aware that you have a history with them? You could answer the riddle while you watch this absolute classic. The plot is simple but with a twist. Joel (Jim Carrey) and Clementine (Kate Winslet) commence a journey filled with love after meeting during a train journey without even knowing that they already had a relationship in the past, and the memories have been deleted by the protagonists scientifically. This movie takes the opportunity to show love as the element that can't be erased from life and keeps you in complete awe of it.
Read More: Movies Like Eternal Sunshine of the Spotless Mind
4. Her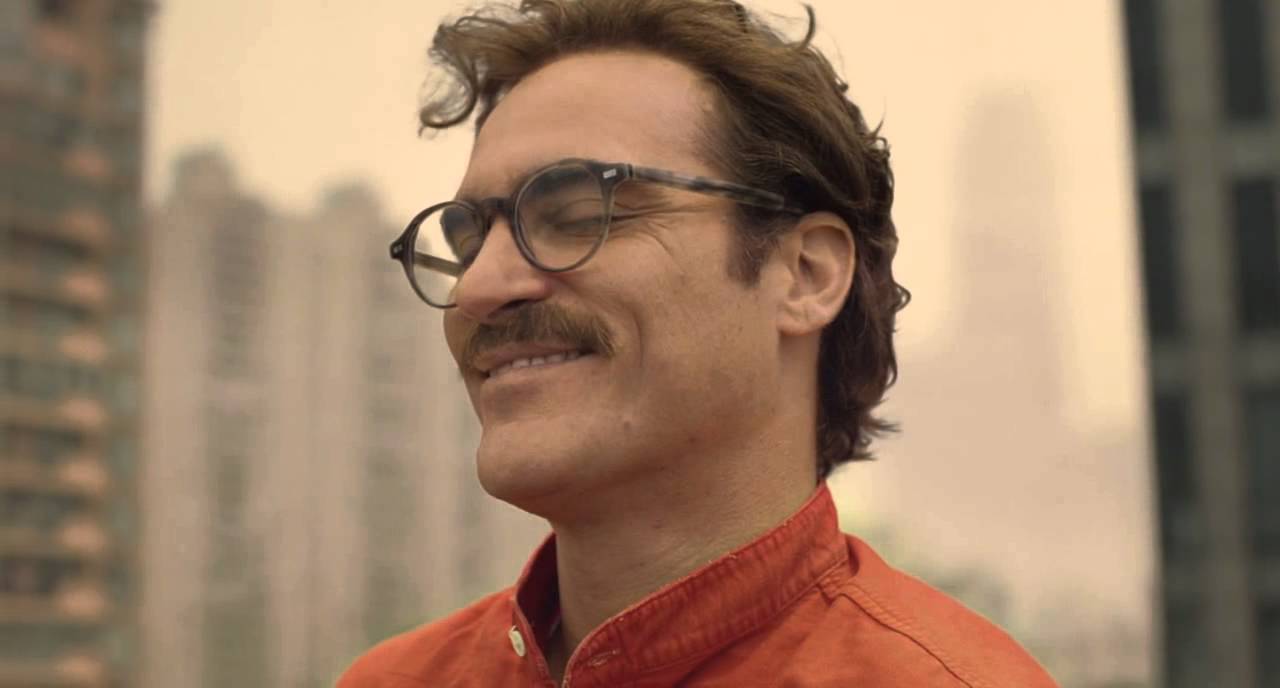 This movie makes the list because of its extraordinary concept and cast. A lonely writer Theodore (J. Phoenix) looks for a partner in a newly developed artificial intelligence software – the first of its kind n the world. Scarlet Johansson is ubiquitous in the movie with her voice playing Samantha (Software). An extremely intense and graceful love story with an award-winning script makes it a must-watch for people looking to experiment with the concept of love.
Read More: Movies Like Her
3. Bridget Jones's Diary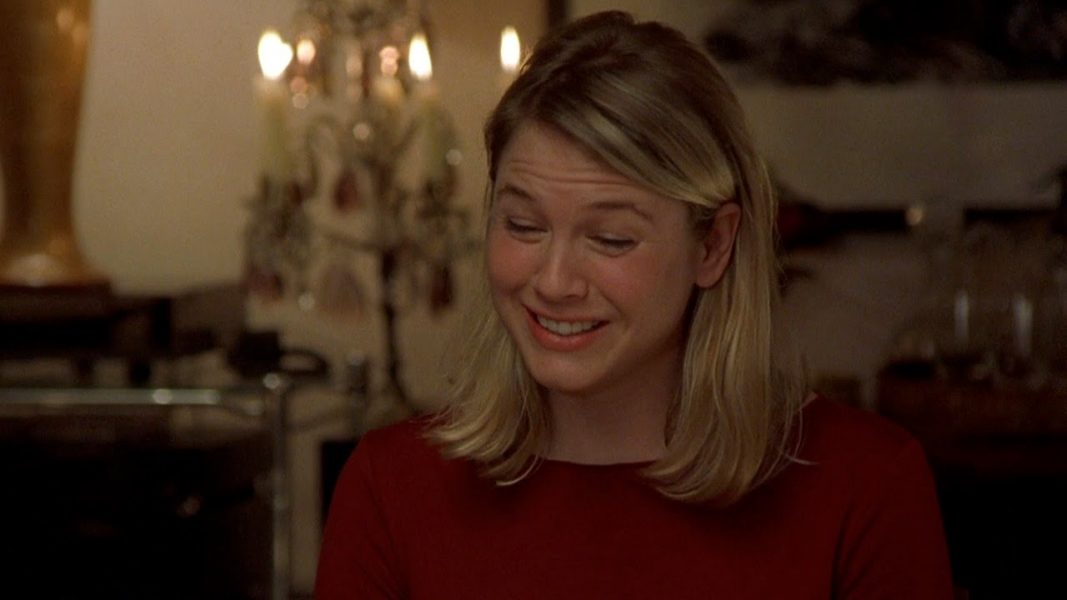 A must-watch romance comedy for the irresistible Renee Zellweger as Bridget. This is a rollercoaster ride on an uneven yet funny and romantic track. Bridget is a lazybone who makes a desperate attempt to make changes in her life and keeps a diary. Meanwhile, she looks for love, eventually finding two gentlemen, Mark (Colin Firth) and Daniel (Hugh Grant). This creates confusion as she gets more than she asked for.
2. Love Actually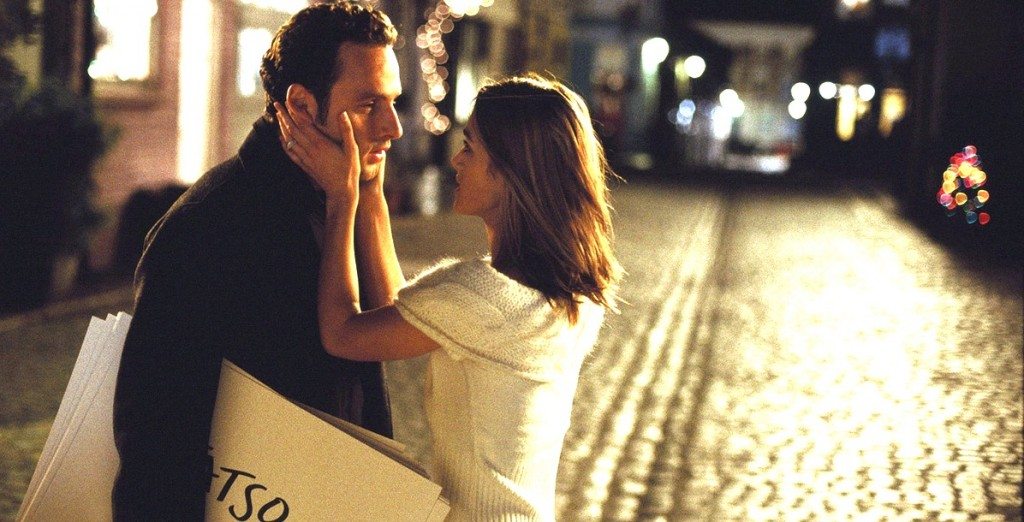 The ensemble cast, excellent music composition, great story, and good acting make it a complete watch for movie lovers. The story shows eight couples in Britain trying to manage their relationships. Intense occasionally, a bit poignant, and funny at times clearly shows it contains all the elements of a good rom-com. Having a date at your place or maybe a quiet evening then watch this movie; I bet you won't be disappointed.
1. Letters to Juliet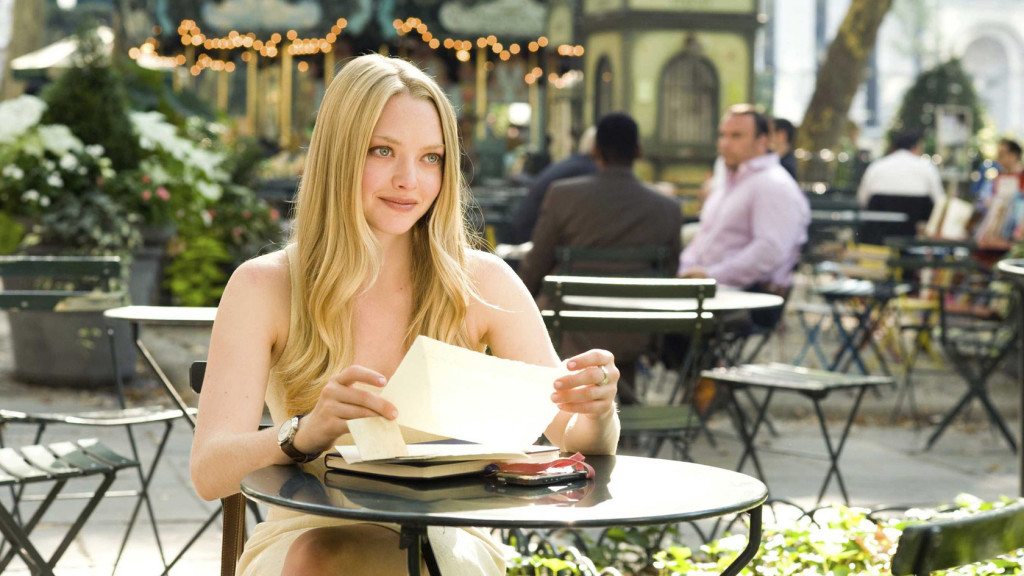 Set in Verona, Italy, this movie rightly addresses the concept of love. Love is surprising, and this romantic comedy addresses that effectively. Sophie (Amanda Seyfried) is an aspiring writer who comes to Verona, the place of love where Romeo and Juliet was set. She is mesmerized by the scenic beauty of the place. In Juliet's courtyard, she picks up a love letter written long back by Claire Smith (Vanessa Redgrave), which sets interesting series of events in motion. A nice, bumpy, and interesting ride of love, especially suggested for beautiful Amanda Seyfried and boyish Chris Egan.
Read More: Is Notting Hill Based on a True Story?