Starring Jason Bateman and Rachel McAdams Game Night is a perfect combination of suspense, thriller, and comedy. The brilliant acting of the lead pair adds up to the already flawless acting arsenal of the movie. Though recreating such an entertaining film is quite difficult we have found out some options just for you. Here's the list of movies similar to Game Night that are our recommendations. You can watch some of these movies like Game Night on Netflix, Hulu, or Amazon Prime.
14. Bad Teacher (2011)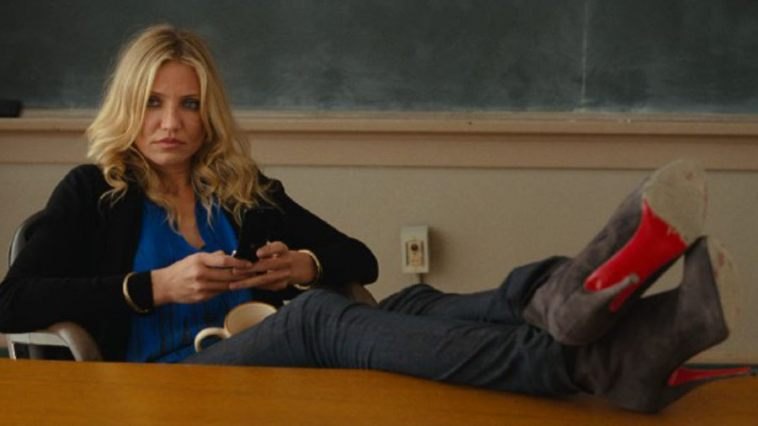 Elizabeth is a teacher as bad as they come. She doesn't care about anything other than her own well being and future. However, when a dumb and rich teacher walks into her school, she realises that the answer to ups and downs in life is a stable man, not a wealthy one. Can this bad teacher do some good for her students' future? Stay tuned to find out.
13. Office Christmas Party (2016)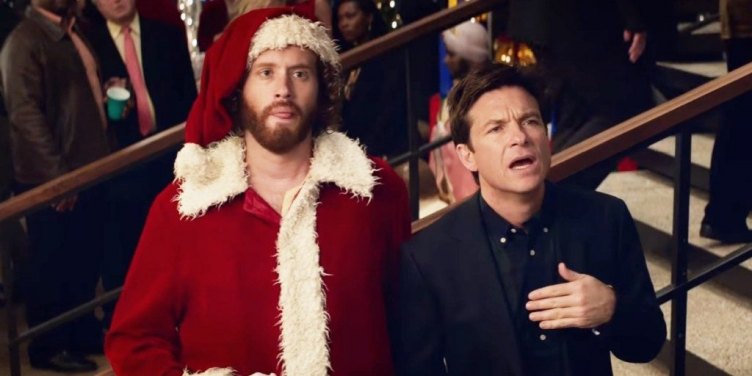 When his jealous elder sister Carol tries to shame their father's favourite boy by closing his branch down Clash must reply in kind. To save his branch and the employees against the wrath of his CEO sister Clay must make sure that he closes a big client. He plans on doing that by throwing the most happening Christmas party of the city. Will Carol stand idle as her plan fails?
12. Bride Wars (2009)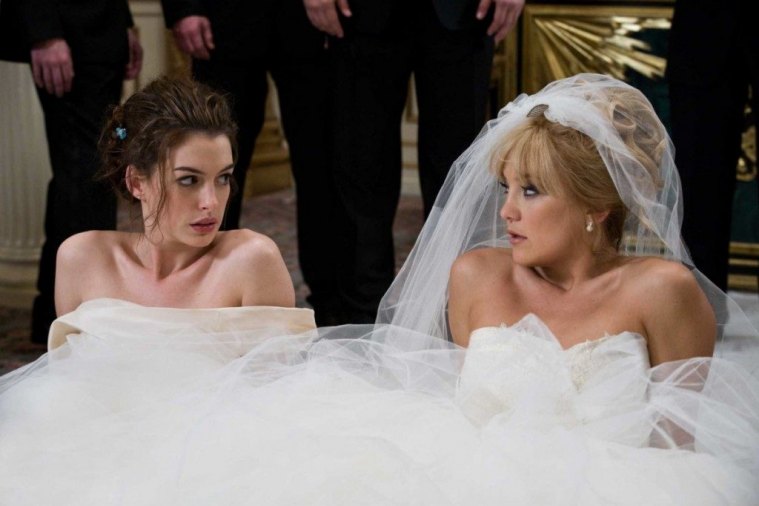 Liv, a lawyer and Emma, a school teacher, are best friends for life. When their boyfriends propose to them on the same day, they are ecstatic and dying to attend each other's marriage. However, due to a mistake, their marriage is scheduled on the same day at their dream wedding destination. Stubborn to have their weddings at the chosen place the fast friends become sworn enemies trying to sabotage each other's marriage.
11. Horrible Bosses 2 (2014)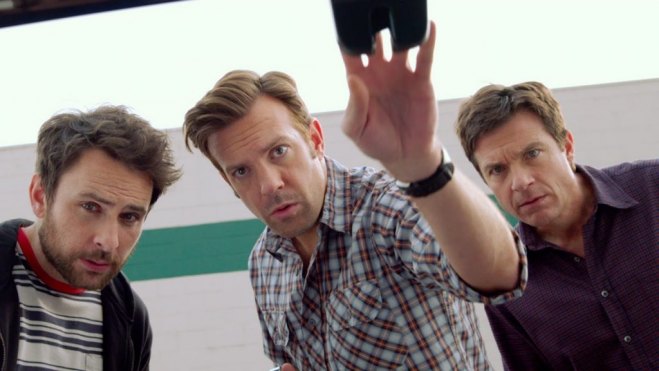 When they are fed up from their 9 to 5 jobs, Nick, Kurt and Dale decide it is better to be their bosses than to answer to somebody else. The young entrepreneurs open their company but soon get duped by a cunning investor. Now to get back their company from the fraud investor the three friends are planning to kidnap his son. Will this kidnapping succeed or the Horrible Bosses get the better of these three dumb brutes again?
10. 27 Dresses (2008)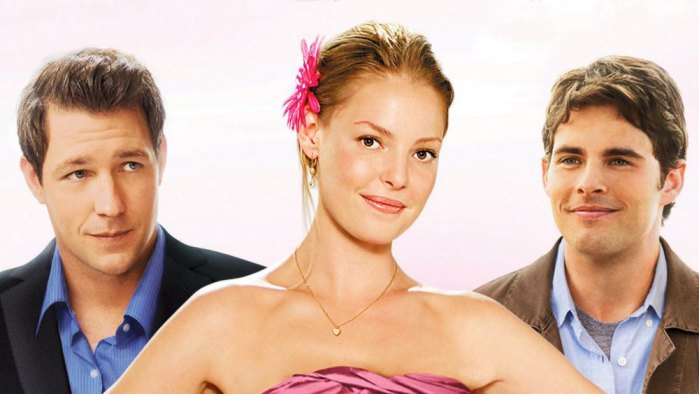 Jane is a girl who has forever served as the bridesmaid of her friends and helped anyone who she can. However, when her little sister as always takes the man she loves, Jane is forced to reevaluate her lifestyle choices. In a fight against her own vulnerable personality and continuously nagged by a cute reporter, Jane must decide whether she wants to live in her sister's shadow or have fun in her life for the first time.
9. Central Intelligence (2016)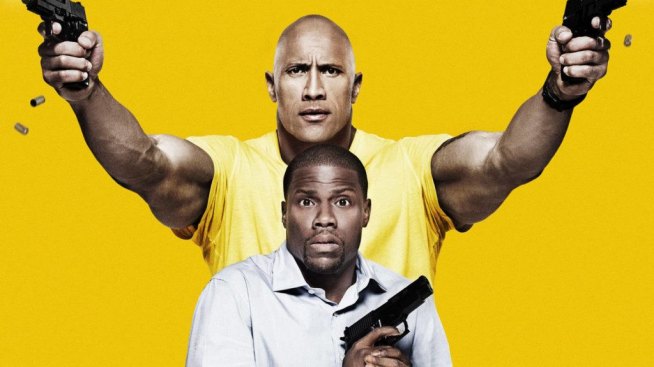 Bob Stone was excessively ridiculed by everyone in high school for being overweight while Calvin was the hero of the high school. Twenty years later the tables have turned. Stone is now a deadly CIA agent and Calvin, just a simple accountant. When Stone approaches Cal with a conspiracy to take over US's spy satellites it is up to him to decide whether he wants to do something exciting in his life or is happy in his uneventful life.
8. Get Smart (2008)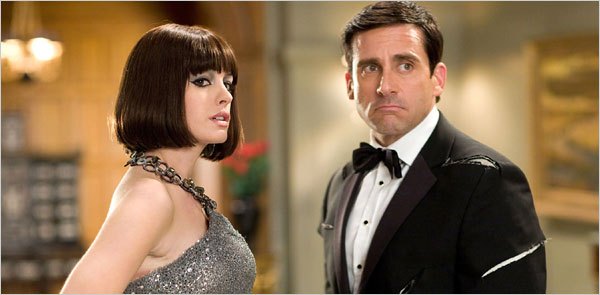 Maxwell Smart, an analyst and inexperienced field agent, is paired with the beautiful and experienced Agent 99. Their mission should they choose to accept it is to infiltrate a terrorist organisation called KAOS and thwart their plan to bomb a peaceful convention. Fun ensues when Max does dumb and funny things during the mission making 99 fall in love with him.
7. The Proposal (2009)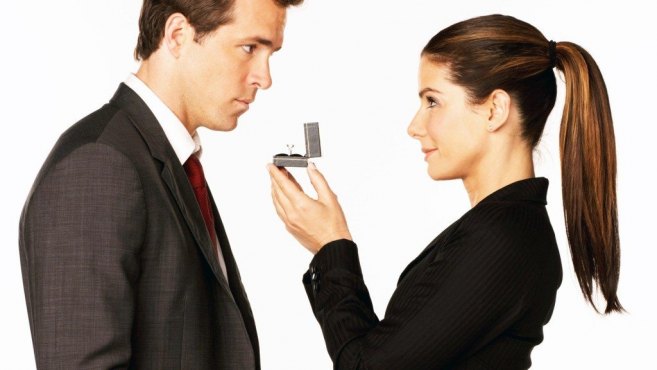 Andrew Paxton is an employee tortured to death by his editor Margaret Tate. The fate to his side when Margaret is about to be deported by immigration. To remain in the country, she makes a plan to act as the wife of Andrew so that she automatically gets a green card. When their business deal becomes a deal of love, and the fun that ensues in that journey forms the climax of this weird proposal.
6. The Change-Up (2011)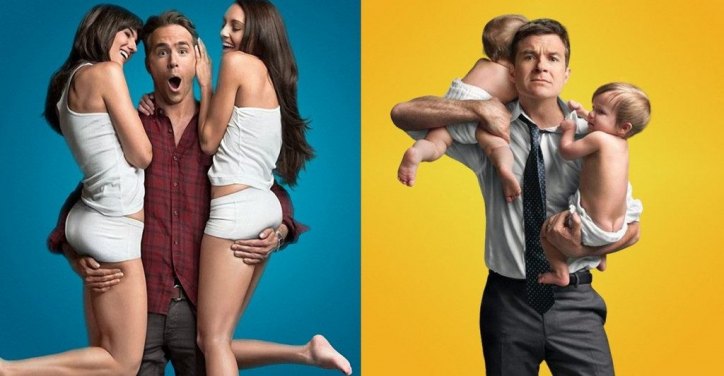 Let's check out another entertaining and fun movie starring Jason Bateman of Game Night and Ryan Reynolds our own Deadpool. Full of crude and inappropriate sex jokes, this is Change Up. Friends for a long time but now drowned in their personal lives Mitch and Dave long to live each other's lives. However, when their bodies are indeed changed by a miracle, they decide perhaps it's not the answer because everything that sparkles is not gold.
5. We're the Millers (2013)
After mucking up his boss' consignment, small-time drug dealer David is ordered by his boss to go to Mexico to pick up an order. To make sure he can pass the border without any hindrance David takes with him a broke stripper and two teenagers so that the drug mission looks like a family trip. What David and his unwanting partners don't know is that David's boss has a plan of his own, and their Mexico trip might end up becoming one-sided as they get caught in a criminal conspiracy.
4. Horrible Bosses (2011)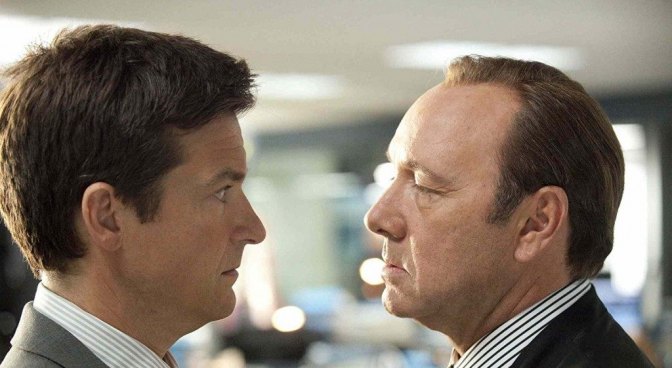 Everybody hates their boss. Nick, Dale and Kurt especially hate their bosses because they have made their life a living hell. One night in a drunken state, the three friends decide to murder their bosses and hire a murder consultant. However, when they wake up the next morning, they have no recollection of what they have put in motion. Join these three friends in a comedy which will make you reconsider your retirement plans.
3. Date Night (2010)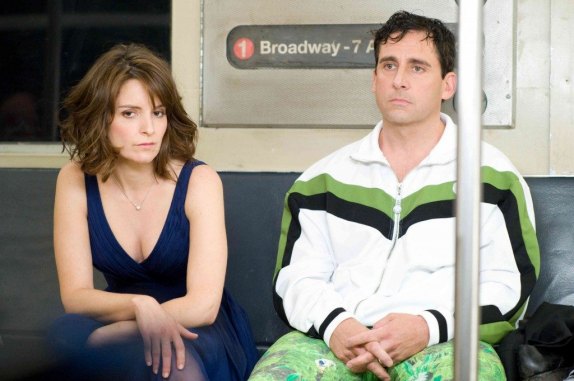 Fed up from their boring lifestyle, a couple Phil and Claire decide to have a night by themselves far away from their responsibilities. However, an honest mistake lands them smack dab in the middle of a criminal conspiracy. Now the couple is trying to get out of their suddenly ecstatic life before they are killed for taking someone else's reservation. I mean who does that?
2. Bad Moms (2016)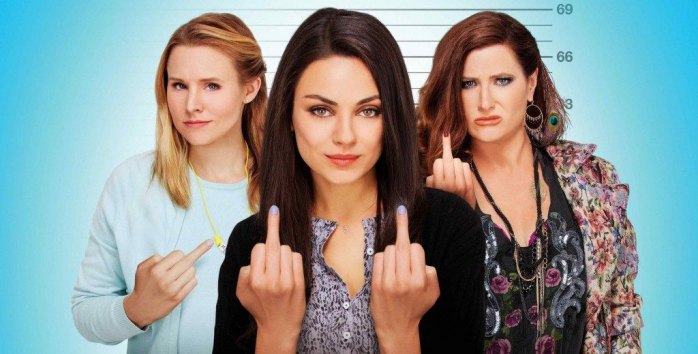 Amy is an overworked mother who is about to snap. The trigger comes from her husband's infidelity, and with two of her friends, she ventures out into the taboo region where a mother is allowed to be happy and think about herself. Putting their responsibilities on hold Amy, Kiki, and Carla join hands with frustrated mothers like them to make all of their lives a little more fun.
Read More: Movies Like Bad Moms
1. The Hangover (2009)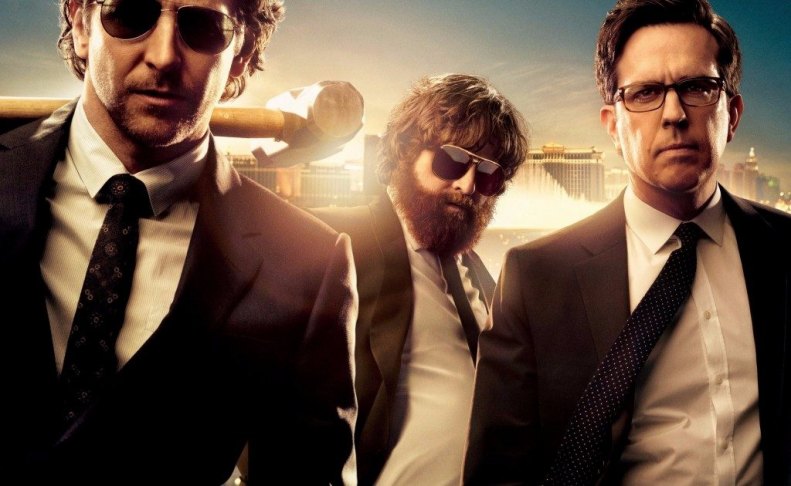 When one of their bear cubs is about to be married, a gang of four members plan to have his bachelor party in Las Vegas. The night becomes a little extra interesting when three of them wake up the next morning to find out that they don't remember what happened last night and one of their members has disappeared. Tracing back their steps from the previous night the three friends must find their partner before he gets lost forever in Vegas.
Read More: Movies Like The Hangover