"Bad Moms" revolves around three moms who get together and decide to ditch their responsibilities. Feeling exhausted and under-appreciated, they decide they deserve to be free of responsibilities and to have fun (at least for a while).
Starring Mila Kunis, Kristen Bell, and Kathryn Hahn, this comedy is a tribute to all moms out there who are struggling to balance their personal and professional lives. However, and taking into account that comedy is an extremely saturated genre, this comedy is surprisingly funny and entertaining. Here's the list of movies similar to Bad Moms that are our recommendations. You can watch some of these movies like Bad Moms on Netflix or Hulu or Amazon Prime.
12. 21 & Over (2013)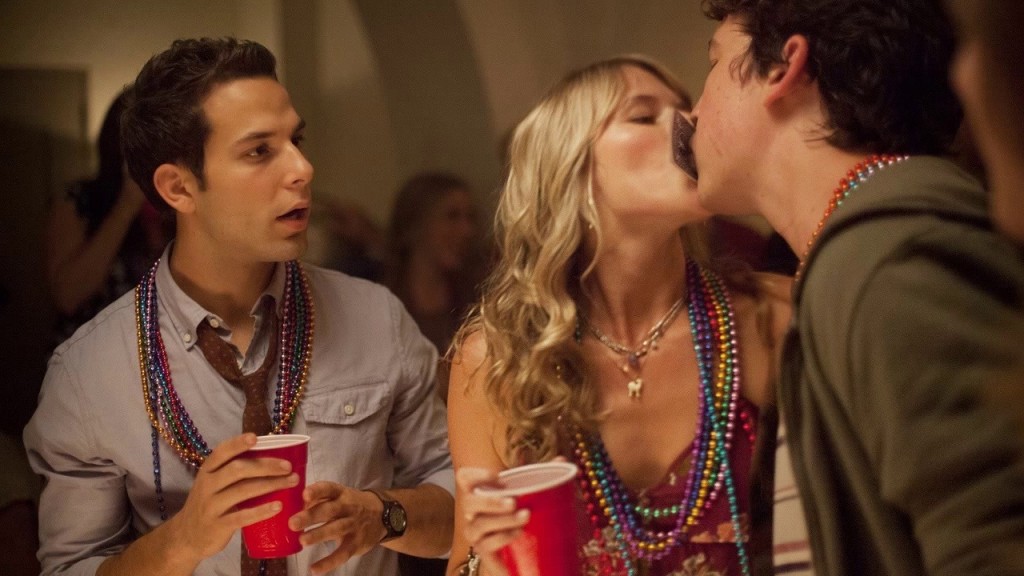 Jeff Chang is a straight-A college student who is about to turn 21. Despite having an important medical school interview next morning, he and his two best friends go out to celebrate his birthday. However, a quick beer quickly becomes a wild night. Following the same formula as "The Hangover", this comedy is able to win its audience through crude humor and improbable and incredible situations. "21 & Over" is not only creative and original but also has a good cast.
Read More: Movies Like Memento
11. How to be Single (2016)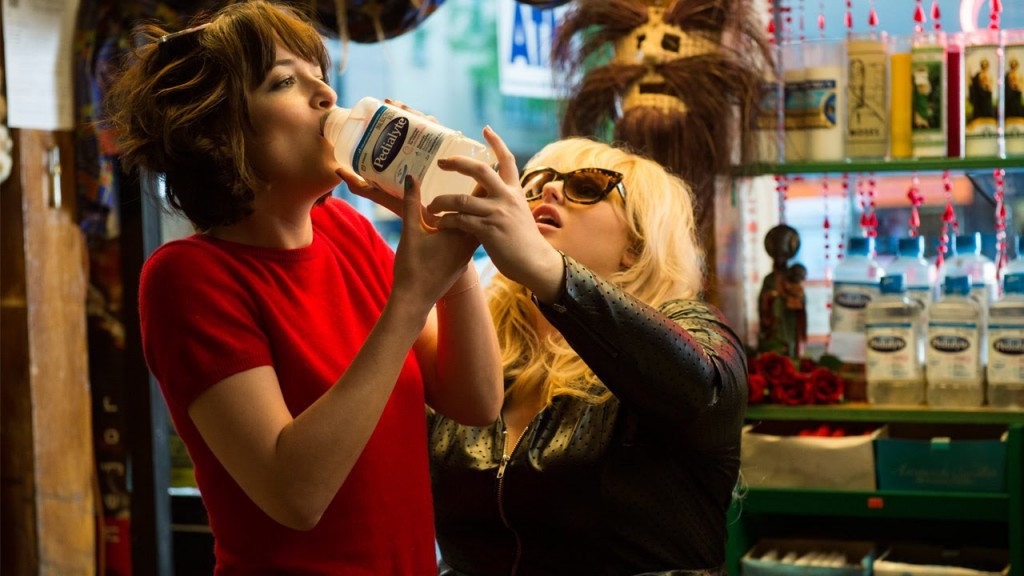 "How to be Single" revolves around a group of young adults trying to navigate life and love in the city that never sleeps. Some are searching for a hook-up, others for a serious relationship. This is an entertaining romantic comedy with good performances and a fresh script. Although it follows the rom-com formula, "How to be Single" is not obvious since we do not know what will happen at the end. Furthermore, it has a lot of laugh-out-loud moments and it is not that cheesy and stereotypical. It stars Dakota Johnson, Leslie Mann, Alisson Brie and Rebel Wilson.
Read More: Movies Like Kill Bill
10. Trainwreck (2015)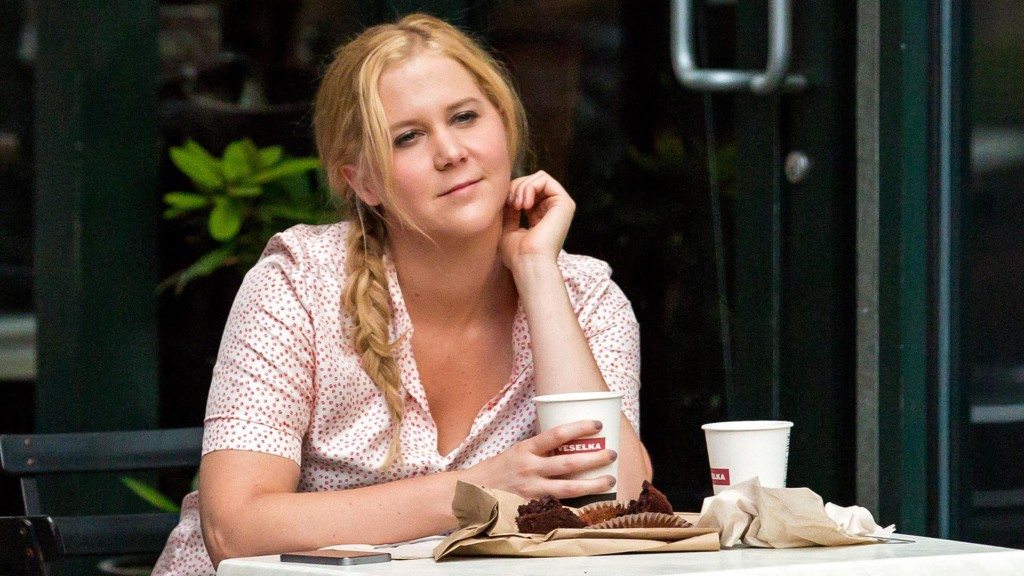 Nominated for two Golden Globes (including Best Motion Picture- Comedy or Musical), this comedy follows a young woman who does not believe monogamy is realistic. Amy Townsend gets drunk and stoned frequently but when she meets a "good guy" she has to rethink her perspective and lifestyle. "Trainwreck" is engaging, hilarious and honest. But the best part about the film is that the film tries to stay way for the model-looking actors of Hollywood. Amy Schumer and her cast defy that. Because of that, the characters become even more relatable.
Read More: Movies Like Mad Max
9. Pitch Perfect (2012)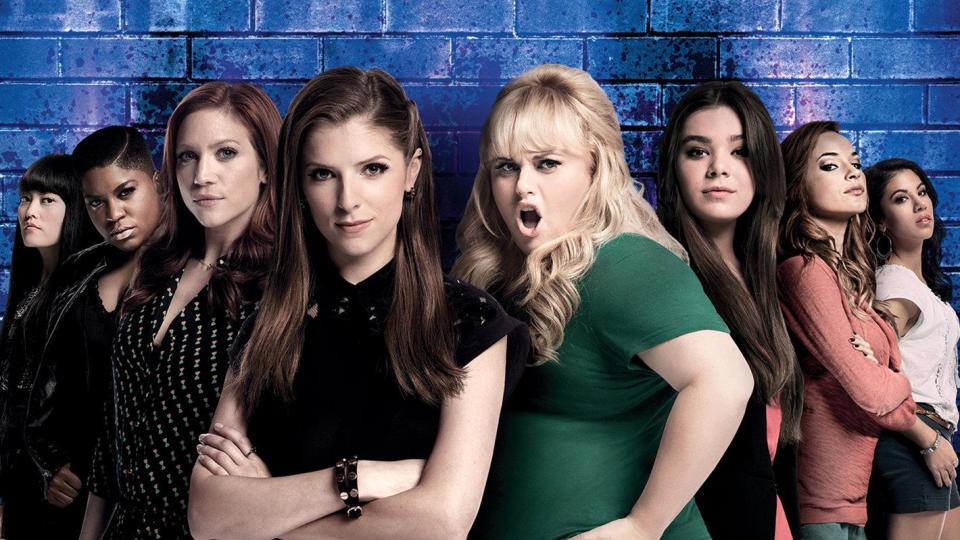 "Pitch Perfect" is a comedy focused on music and college. Beca is a freshman at Barden University who is persuaded into joining The Barden Bellas all-girls acapella singing group. Her independent style helps the acapella group to find a new sound and get back into competition. Actresses Anna Kendrick, Brittany Snow and Rebel Wilson shine in their characters. Moreover, the script is funny, engaging and targeted for younger audiences who love music.
Read More: Movies Like Me Before You
8. Freaky Friday (2003)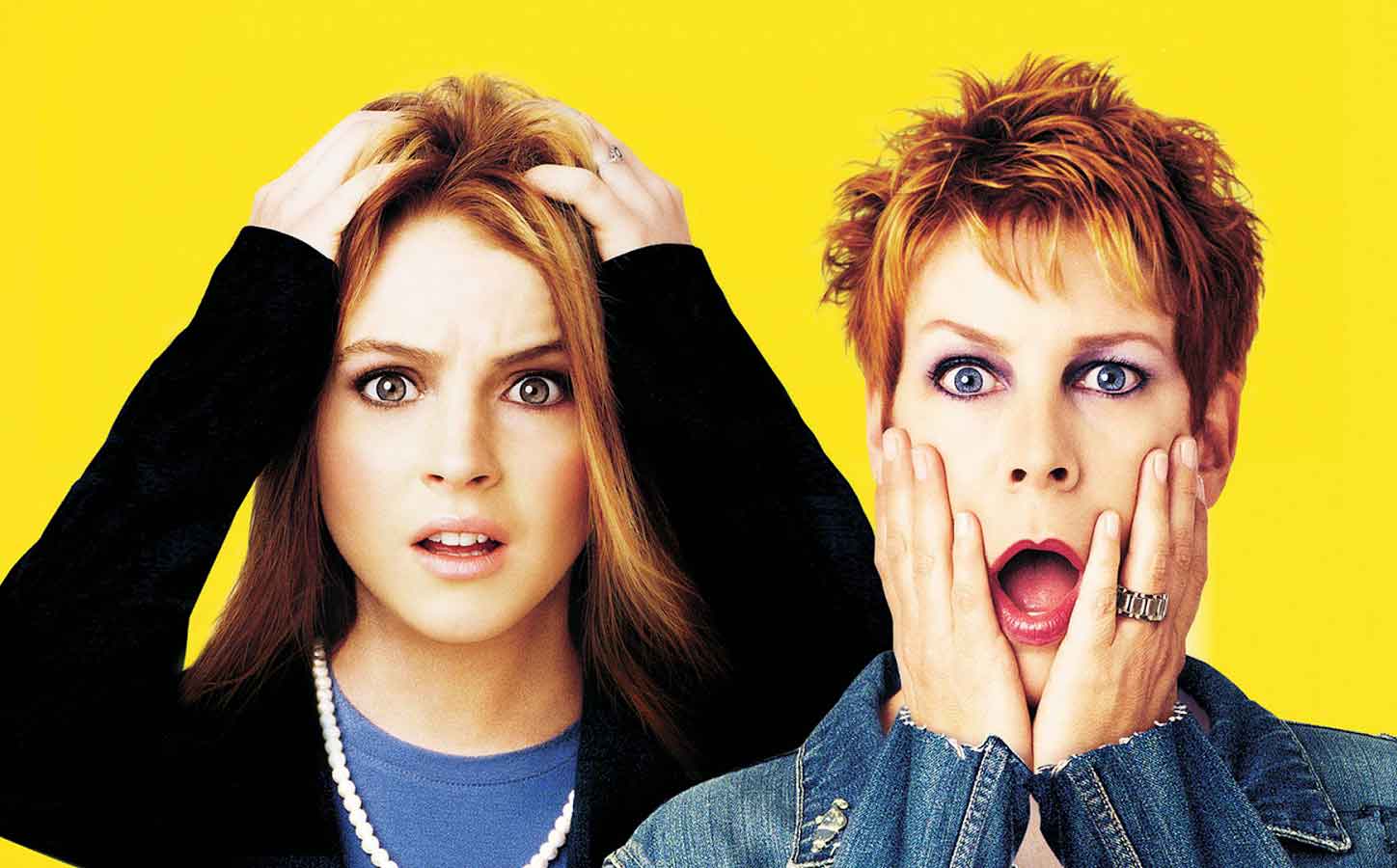 An overworked mother (Jamie Lee Curtis) and her daughter (Lindsay Lohan) do not get along. What could unite mother and daughter more than to switch bodies? "Freaky Friday" manages to capture the whole relationship between a mother and a daughter perfectly, both the happy and the frustrating moments. There are a lot of things that make your eyes stay glued to the screen: the chemistry between Lindsay Lohan and Jamie Lee Curtis, the ups and downs of this kind of relationship and the inevitable awkward/funny moments that come from having to date your mom's new fling or returning to school. Curious fact: this is actually a remake of the 1976 classic show with the same name.
Read More: Movies Like Devil Wears Prada
7. Sisters (2015)
With their parents selling their family house soon, sisters Kate and Maura have to visit the family to clean out their childhood bedroom. Looking for a way to say an epic goodbye to their childhood memories, they throw one final (and epic) party. Starring Tina Fey and Amy Poehler, this is a comedy that fans of comedic sketches will particularly enjoy. By balancing drama and comedy, "Sisters" creates an interesting and engrossing atmosphere. Since this movie revolves around family, fans of "Bad Moms" will find it really fun.
Read More: Movies Like Superbad
6. The Hangover (2009)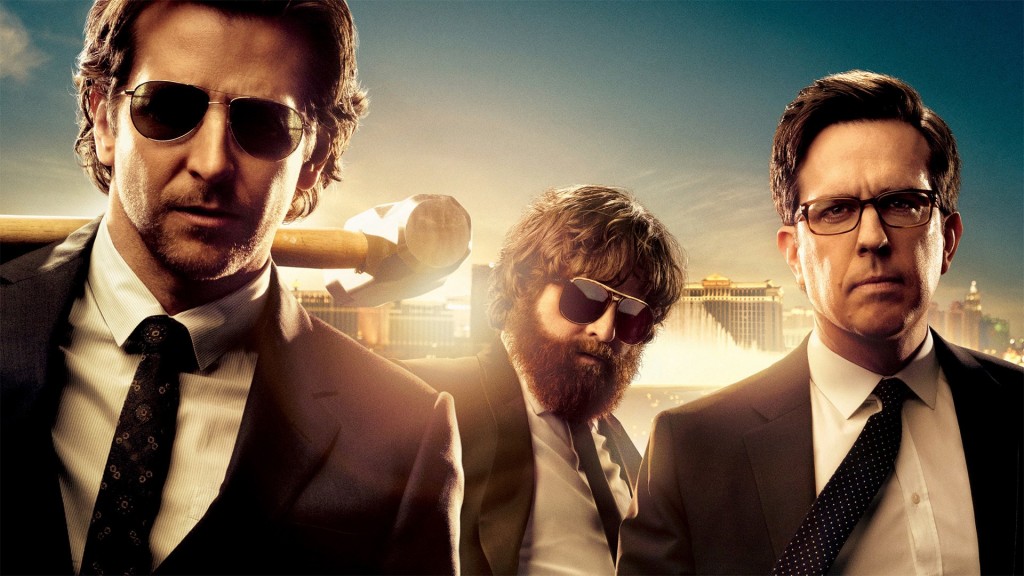 One of the best comedies ever made, "The Hangover" follows three friends, Doug Billings, Stu Price, and Phil Wenneck, that head to Las Vegas for a promising epic bachelor party. The morning after, they wake up with no memory of the previous night and the bachelor missing. "The Hangover" is an eccentric, hilarious comedy starring Bradley Cooper, Ed Helms, Zach Galifianakis, Justin Bartha, and Ken Jeong. Director Todd Phillips and writers Jon Lucas and Scott Moore created a modern movie that will stay on all the lists of best comedies for a long, long time. It has a witty, hilarious script, brilliant performances, and great direction.
Read More: Movies Like Prisoners
5. We're the Millers (2013)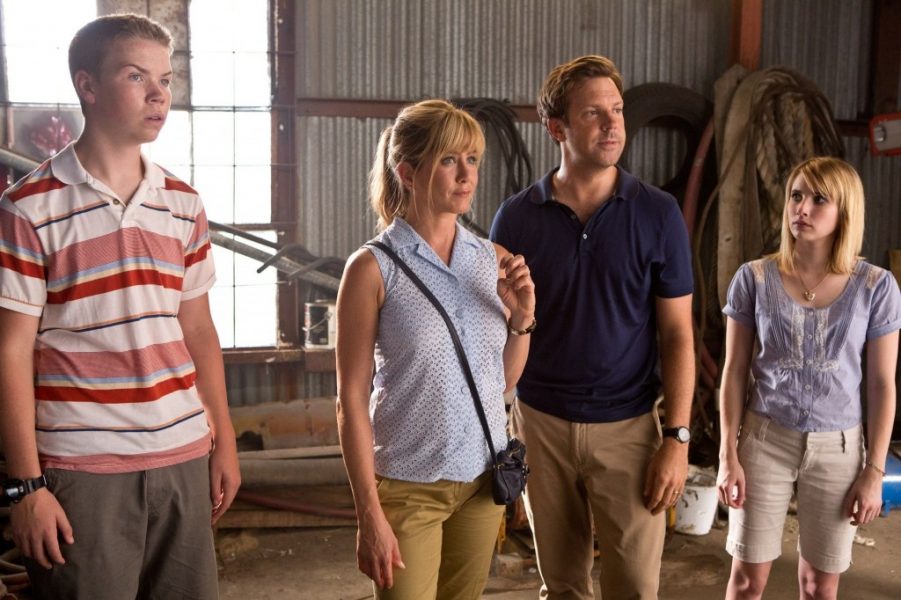 After being robbed of a week's take, pot dealer David is forced by his boss to go to Mexico to pick up a load of marijuana. To improve his odds of making it past the border, David asks s stripper and two local teenagers to join him and pretend they're on a family holiday. "We're the Millers" is a great comedy starring Jennifer Aniston, Jason Sudeikis, and Emma Roberts. The movie has an interesting script that will keep you entertained through all 109 minutes. The unusual story, paired with subtle one-liners and witty remarks make it extremely funny and even better after a second watch!
Read More: Movies Like Superbad
4. Fun Mom Dinner (2017)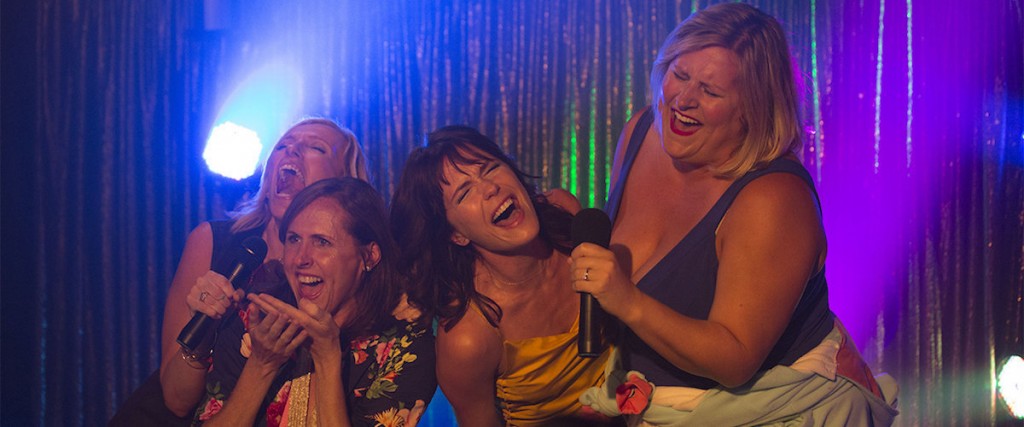 This is a hilarious and clever comedy with a brilliant cast and an engaging story. "Fun Mom Dinner" follows a group of moms who decide to get together for a dinner party. In the beginning, they think they only have in common their kids' preschool class, but they soon realize that is not true. The characters are sympathetic and funny, the soundtrack has a lot of 80s hits and it has a good balance between comedy and drama. If you liked "Bad Moms", you will certainly enjoy this one. They have similar themes and characters.
Read More: Movies Like The Maze Runner
3. Bridesmaids (2013)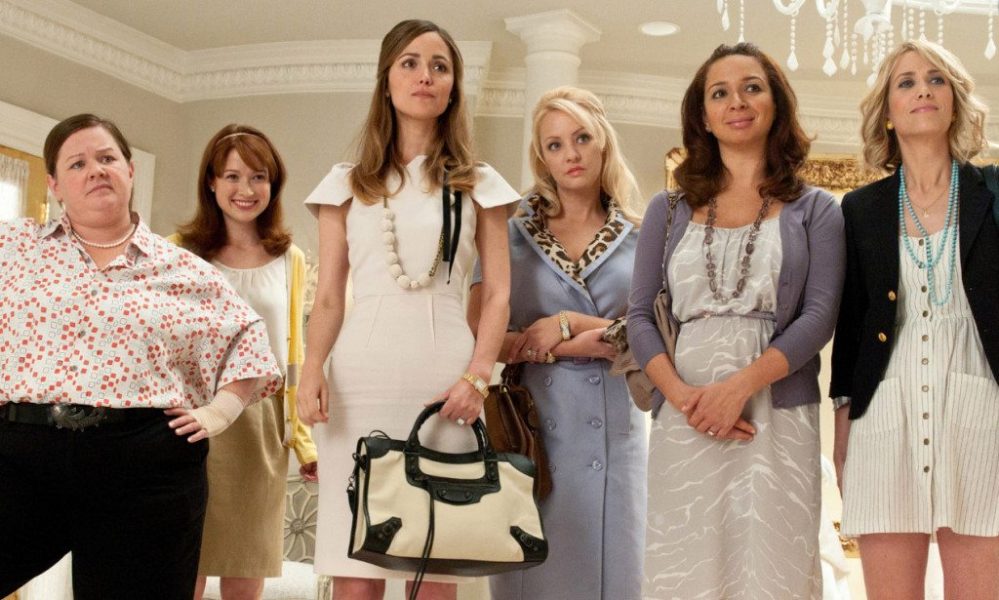 Annie (Kristen Wiig) is a maid of honor whose life loosens as she leads her best friend, Lillian (Maya Rudolph), and a group of bridesmaids (Rose Byrne, Melissa McCarthy, Wendi McLendon-Covey and Ellie Kemper) on a wild ride on the road to the wedding. With an incredibly talented cast, "Bridesmaids" is an extremely funny movie that challenges formula movies and stereotypes. Kristen Wiig and Annie Mumolo managed to write a hilarious comedy about a competition between the maid of honor and a bridesmaid, over who is the bride's best friend.
Read More: Movies Like Bridesmaids
2. Mom's Night Out (2014)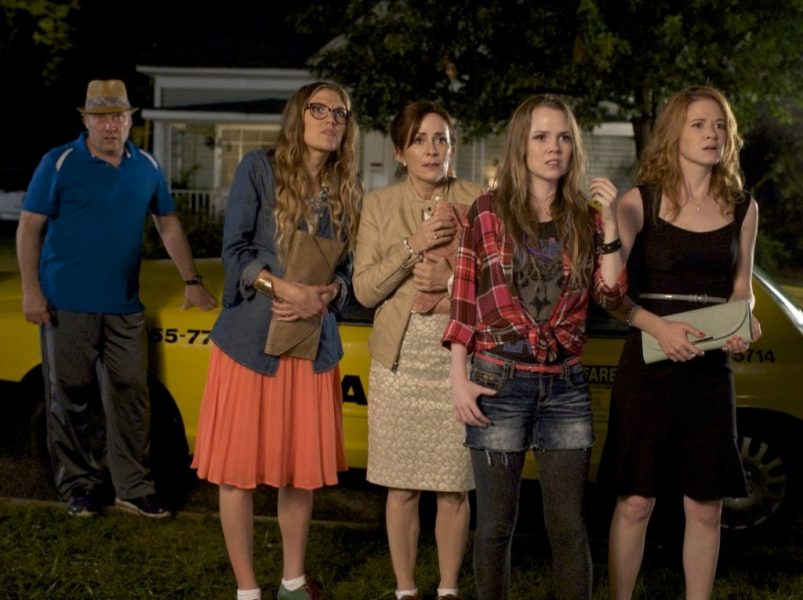 Allyson and her friends decide they deserve a peaceful, grown-up evening. However, for that to happen, their husbands have to watch out the kids for a few hours and that could be… challenging. "Mom's Night Out" is a fun family movie that will mostly appeal to moms and dads, like "Bad Moms". The characters are interesting and likable, and the performances are good. However, be aware that this is a Christian oriented film.
Read More: Movies Like Hacksaw Ridge
1. A Bad Moms Christmas (2017)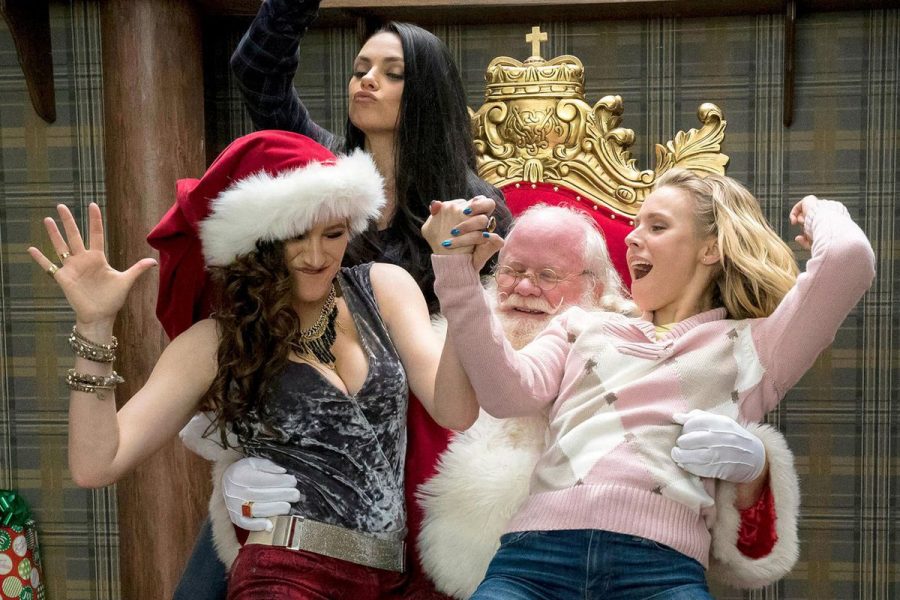 "A Bad Moms Christmas" follows our favorite characters from "Bad Moms" as they try to create the perfect holiday and host and entertaining their own moms when they unexpectedly drop by around Christmas season. While focusing on unrealistic expectations mothers have for their daughters' life, this movie is entertaining and funny. Just as the first one, the cast is excellent, and the jokes are relatable for mothers and daughters.
Read More: Movies Like Clueless