'Superbad' is not just a cult hit; it also gave platform of launch for several careers, from Jonah Hill to Seth Rogan and from Judd Apatow to Michael Cera. The film follows two high school seniors who are forced to deal with separation anxiety after their plan to stage a booze-soaked party goes awry. Written by Seth Rogen and Evan Goldberg, the the film is loosely based on their own experiences when growing up. Teen coming-of-age comedies don't come in better form or shape than 'Superbad'. With that said, here's the list of teen movies similar to Superbad that are our recommendations. You can watch some of these movies like Superbad on Netflix, Hulu, or Amazon Prime.
14. Accepted (2006)
After being rejected by every school he applies to, a high school slacker opts to create his own institution of higher learning, the South Harmon Institute of Technology, on a rundown piece of property near his hometown. They even create a fake Web site, hire a friend's uncle to pose as the dean. Soon many other rejects try to gain admittance to the their university leading to a hilarious outcome.
Read More: Movies Like The Game
13. Road Trip (2000)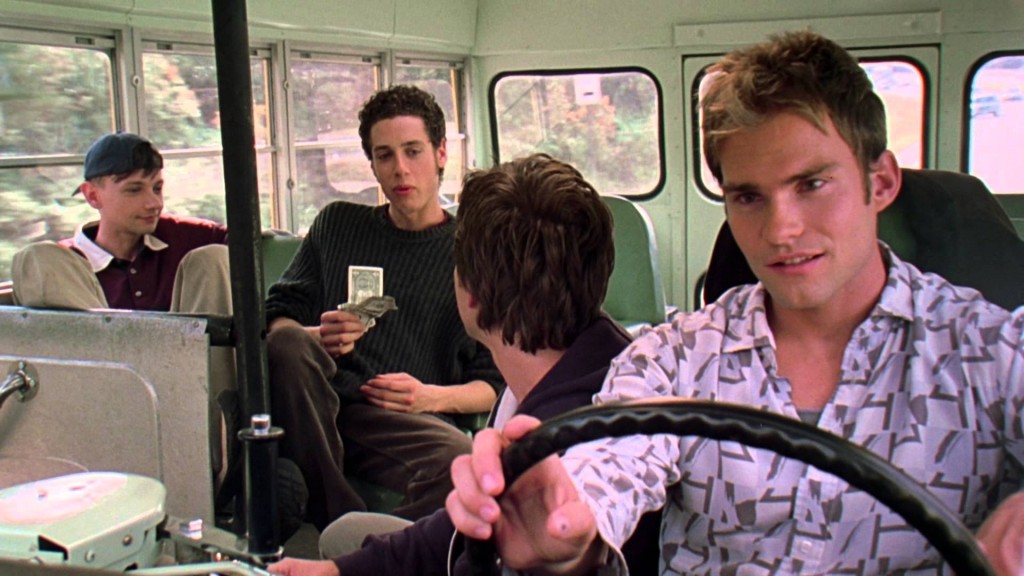 Four college friends embark on an 1800-mile road trip to retrieve an illicit tape mistakenly mailed to a girlfriend. As the premise of the film suggests, this movie is one hell of a fun-filled ride. Too bad, the critics dismissed the film. It is one of the better guilty pleasures. Todd Phillips, the director, would later go on to make even bigger successful films like Hangover.
Read More: Movies Like Dunkirk
12. SubUrbia (1996)
A frustrated and despairing teenager is fed up with his life. The dull and languid pacing of his life leaves him unsatisfactory and compels him to leave the house. He comes across and joins a group of punk rock artist, who dress weird and have even weirder hair. The acting wasn't proportionate at times, and neither was the quick cutting technique employed by the director. It almost seemed as if the director and the actor suffered from the same syndrome: trying too hard. It tries to be something it is not and fails miserably at it in my opinion.
Read More: Movies Like Heat
11. Can't Hardly Wait (1998)
With the kind of films that were made in the '90s, 'Can't Hardly Wait' perfectly blends in. The graduating class of the college plans a get-together. With people of all kind, the party promises to be wild. Too wild perhaps, with interesting events following it. The thing that most appeals about the film is its eccentric cast. Full of energy and a will to stand for rebellious teenagers, the cast successfully manages to make the whole tirade believable. The writing is rather decent, much better than many films of the same kind. All in all, a very enjoyable watch.
Read More: Movies Like Lady Bird
10. Mean Girls (2004)
Lindsay Lohan is Cady Heron, a teenager that has been homeschooled her whole life. She moves from Africa to the USA and has to attend a public high school for the first time. The high school is ruled by "the Plastics", three rich girls that are not very smart but are incredibly mean. After some conflicts, Cady becomes involved with them but becomes conflicted: should she sabotage them or really become a part of their group? The film is famous for its accurate portrayal of an American high school and the complex relationships in this young age. The genuineness and comedy are the best part of this classic teenager dramedy.
Read More: Movies Like Mean Girls
9. Easy A (2010)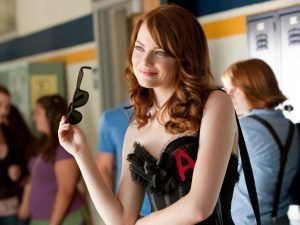 This movie was Emma Stone's first starring role and it is absolutely brilliant. It's funny, charming and the sassiness in Stone's character brings out an irresistible comedic atmosphere that sets the tone of the movie just right. It includes just about everything we love from high school parties, make-overs and rumours to unveiled secrets and rebellious outbursts. It all starts with a tiny lie about Ojai's (Emma Stone) virginity that unexpectedly unravels into wide fake gossip which forces her to become stuck with a completely inaccurate reputation. However, she decides to use it in her own benefit to elevate her social status. "Easy A" is a witty and very enjoyable coming-of-age movie that can please anyone, anytime.
Read More: Movies Like Boyhood
8. 16 Candles (1984)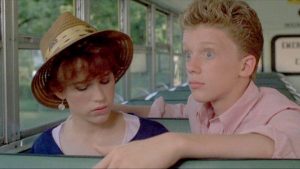 One year prior to "The Breakfast Club" we can already find Molly Ringwald and Anthony Michael Hall working together in this coming of age comedy movie. Samantha (Ringwald) spends her 16th birthday being forgotten by her family, due to her sister's marriage the day after and this is not the only embarrassment she'll have to go through. With various incidents and characters shaping her teenage world, we get a glimpse at this sometimes difficult and constantly changing environment. With an ongoing comedy spirit taking us on this journey, this movie portrays a more grown view onto this fragile and sparkling phase of everybody's lives.
Read More: Good Teen Movies on Netflix
7. Clueless (1995)
"Clueless" can be considered part of the most popular known movies of this genre. It became a hit at its release and gave Alicia Silverstone international attention. She plays the character of Cher, an attractive, cheery, popular and to some extent superficial teenager with a very wealthy father living in a luxurious mansion. Together with her friend Dionne (Stacy Dash) they decide to engage in good deeds by welcoming a new uncool girl into their circle and turning her looks and popularity upside down through a fun and exciting make-over. Of course things don't always go as planned, and that's about a good reason to sit down and enjoy this teen comedy cult movie. Not to mention the incredibly appealing character of Cher, that is nothing but someone we want to follow a story with.
Read More: Movies Like Tangled
6. Risky Business (1983)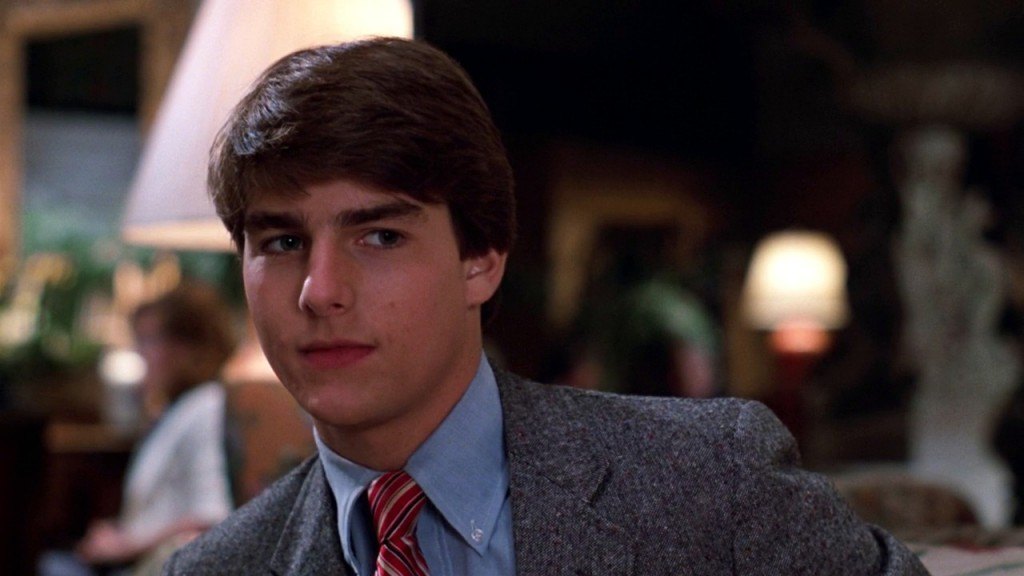 Crisp dialogues, typical teenage-sex comedy and a sinuous flow of situations, Risky Business is Tom Cruise's stylishly sexy satire. The movie is an abundance of style as Cruise, being an affluent sex-starved teenager makes his dreams cum-true, once his parents leave for vacation. It becomes nasty as the portentous camera directing and the voracious soundtrack ups the human ante and bursts our primordial needs to the fore. A transformation of character is guaranteed.
Read More: Movies Like Nightcrawler
5. Almost Famous (2000)
A young boy sets out for the journey of his life across the American landscape with a rock band. The naive writer charts their incredible adventure into the wilderness and fun-ridden nights. A semi-biographical feature of Crowe himself, 'Almost Famous' was a surprise bomb at the box office. Despite its cold reception by the audiences, the critics couldn't praise the movie enough. Rotten Tomatoes' critical consensus reads, "'Almost Famous', with its great ensemble performances and story, is a well-crafted, warm-hearted movie that successfully draws you into its era." Kate Hudson was a revelation in the movie, outdoing herself with the best performance of her career.
Read More: Movies Like Jack Reacher
4. Fast Times at Ridgemont High (1982)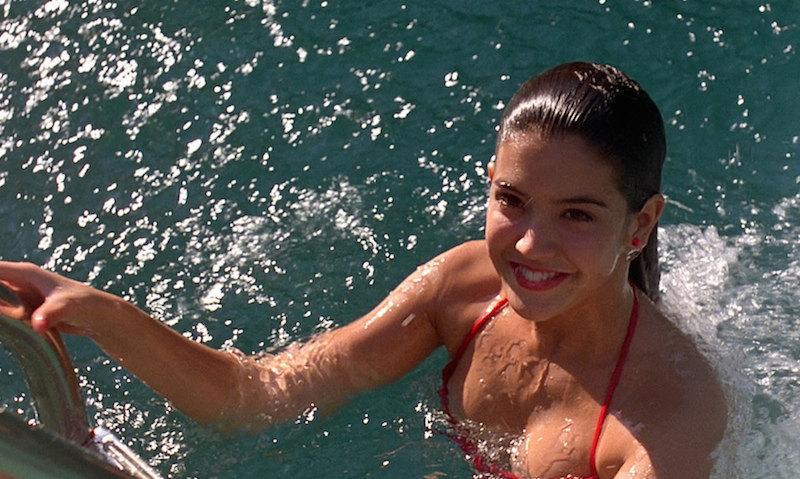 Welcome to the hottest scene of 1982. From Phoebe Cates's hot bikini shot to Sean Penn's iconic surfing, Ridgemont High is all about high-school drama, but from a much appealing teenage quantity. The movie hurts on expectations by not following a lead cast, but delivers on the screenwriting. And the ladies, ahem. With the likes of Jennifer Jason Leigh and Spicoli, very little could go wrong. The movie signed off as the cinematic wet dream of 1982.
Read More: Movies Like Die Hard
3. The Breakfast Club (1985)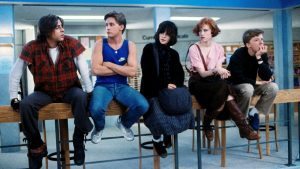 "The Breakfast Club" follows five students with nothing in common, faced with spending a Saturday detention together in their high school library. This group has a Brain, an Athlete, a Basket Case, a Princess, and a Criminal. At 7 a.m., they had nothing to share, but by 4 p.m., they had bared their souls to each other and become good friends. John Hughes' movie brilliantly captures the environment and social life of the 80s. "The Breakfast Club" might have a simple plot but every character is three-dimensional. It is a classic teen movie that shines through its complex, compelling characters.
Read More: Movies Like Black Panther
2. Everybody Wants Some!! (2016)
The plot focuses on a bunch of overly-competitive jocks joking with each other, partying, and trying to get laid over the course of three days before school even starts. It's intelligently written, fun, well-acted, and well-shot. Linklater, of course, does it all in a slice of life fashion: the opening of the film doesn't even attempt to describe what's going to happen and the end of the film barely describes what happened beforehand. The movie is almost meditative, and yet continually looking for stimulus in the largest and tiniest things… really whatever kind of stimulus they can get their hands on. Story-wise, it unfolds over almost every part of the era, which is, as far as I could tell, undefined yet seemingly somewhere during the 80s. Each night takes us to a different flavor of the time: disco, punk, you name it. But the genius of the script is that you don't really realize you've been given a tasting menu until you've already eaten everything. It just seems natural when it happens. Everything in this film seems natural, and that's a credit to the director, but also the actors.
Read More: Movies Like Her
1. American Pie (1999)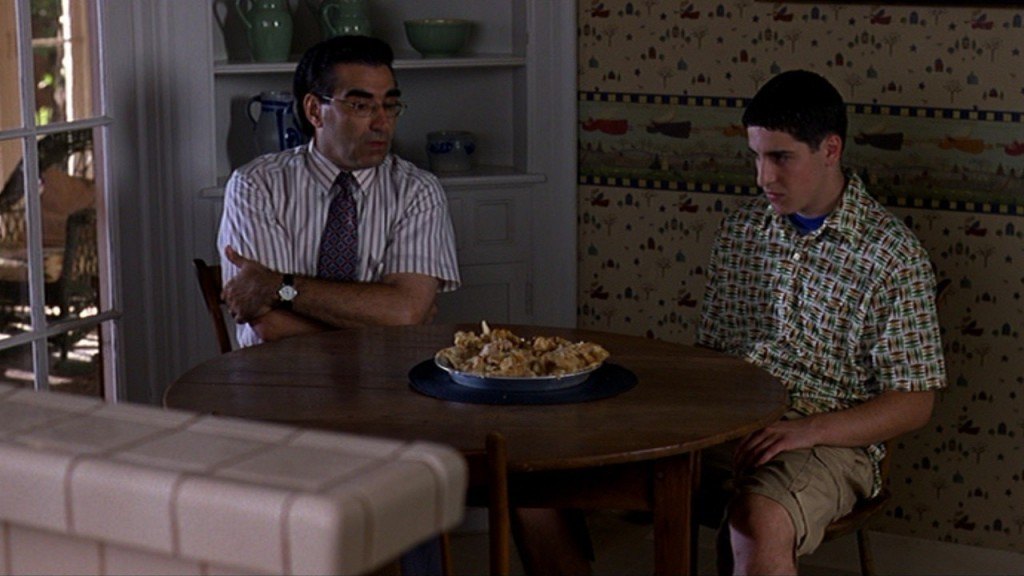 A movie known for iconic phrases— "Stiffler's mom", "Pie fucking"— American Pie revolutionized the second era of sex comedies with a rabelaisian, lewd movie about four teenagers wanking their way to losing virginity. Starring Shannon Elizabeth, the film tumbles its way into unforgettable bits involving shitty sex scenes with amped-up frustration that leaks as prematurely as Tara Reid's attractiveness.
Read More: Movies Like American Pie