Humor heightens our sense of survival and preserves our sanity. These are the words of Sir Charles Spencer Chaplin, aka Charlie Chaplin. Needless to say, we, as a sentient species, have lived long enough to understand that without humor and comedy, life would be as dull as a dishwasher. It can also be said to be the only aspect of life that separates us from the other species. There are, of course, sentient animals and vertebrates, but we are the only ones with a sense of humor.
Comedy, not to be confused with farce, is one of the primary genres of cinema, and it has evolved with society itself, as it rightfully should. It doesn't necessarily have to be funny at face value but requires an underlying humorous tone and meaning that the viewers can connect to and express joy as a result. In this list, we bring you ten great comedy movies that are available for streaming on Apple TV+ that are bound to make you laugh and reflect at the same time.
10. On the Rocks (2020)

Directed by Sofia Coppola, daughter of Francis Ford Coppola ('Godfather,' 'Apocalypse Now'), 'On the Rocks' is a peculiarly good comedy movie. It shows a novelist, Laura (Rashida Jones), and her eccentric, flirtatious, and mischievous father, Felix (Bill Murray), stalking the former's husband to clear her doubts about whether he is cheating on her. Among all that the duo goes through in the endeavor, Laura swings between staying positive and reconsidering her life's choices. Is she being cheated on? 'On the Rocks' has the answer. You can watch the movie here.
9. We're the Millers (2013)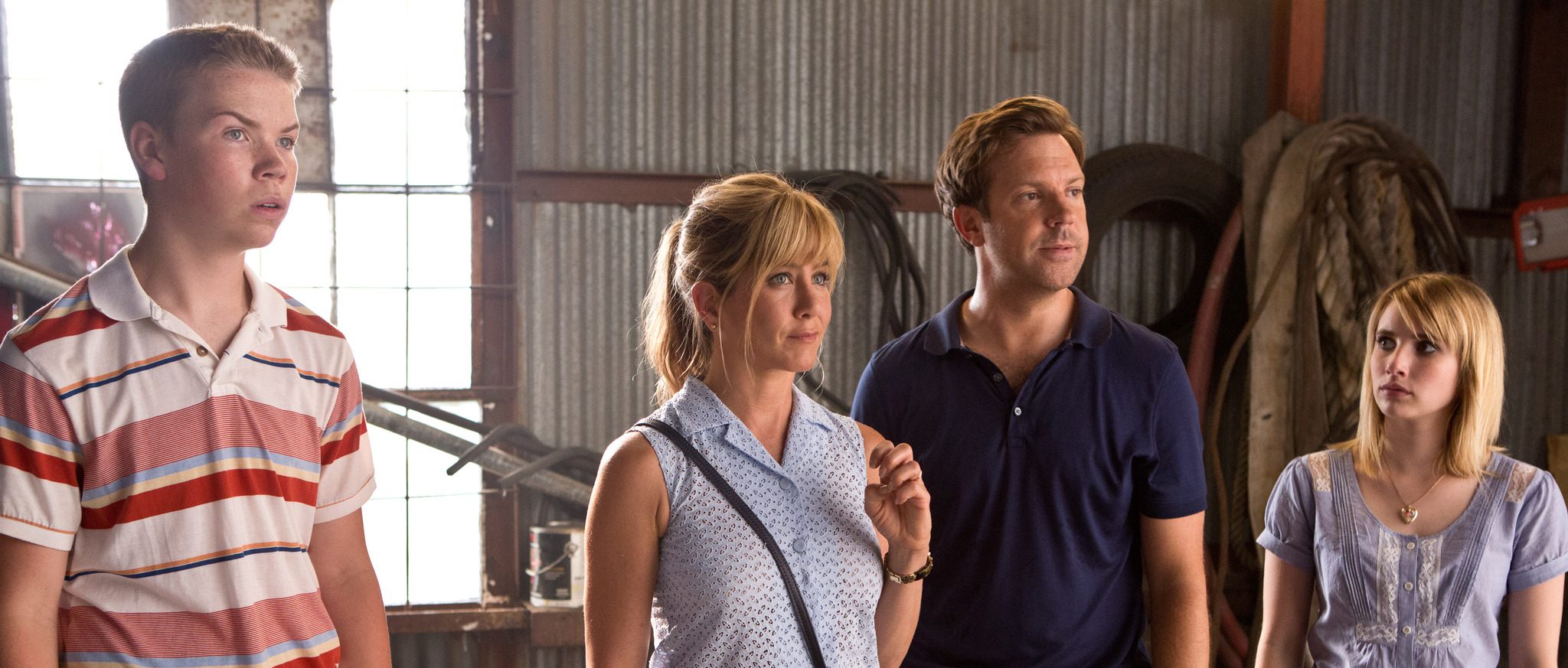 Smuggling drugs isn't everyone's forte. So when David Burke (Sudeikis), a small-time pot dealer, loses his drug money to a street thug, his supplier Brad (Ed Helms) tells him to bring back a weed shipment from across the border, i.e., Mexico, he doesn't want to do it alone as it can be a red flag. He thus reaches out to some people he knows, including stripper Rose (Jennifer Aniston), a rebellious teenager Casey (Emma Roberts), and teenage exception Kenny (Will Poulter). These guys will pose as his family for the entire trip. But is that enough to pass through the border patrol and customs? 'We're the Millers,' directed by Rawson Marshall Thurber, is a nice comedy that, even with its fake family, is able to provide real family vibes. You may watch the film here.
8. Raymond & Ray (2022)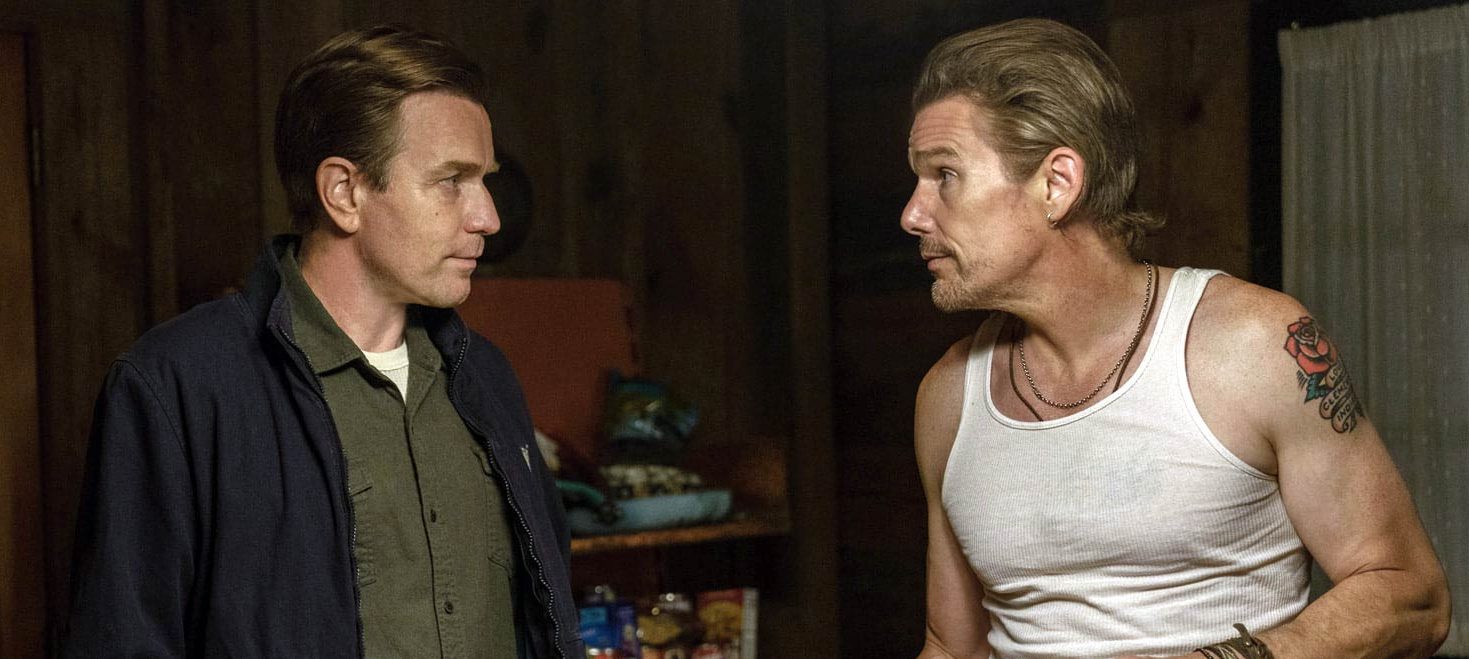 Comedy can be found even in the darkest of times if only one remembers to watch a movie. 'Raymond & Ray,' directed by Rodrigo García, tells the story of Raymond (Ewan McGregor) and Ray (Ethan Hawke), who are half-brothers. After their estranged father passes away, they arrive for his funeral only to find out that his last wish was for them to dig his grave. How about that? Their father, who was, as per them, a monster, also has a third son with another woman, both of whom they met at the funeral. But there's more to their story. There is a dark past with secrets, and maybe it is high time the two brothers reconcile with it and seek forgiveness. As serious as it sounds, the comedy that has been incorporated takes a dig at life itself, and you cannot help but smile. After all, why so serious? Feel free to check out the movie here.
7. Spirited (2022)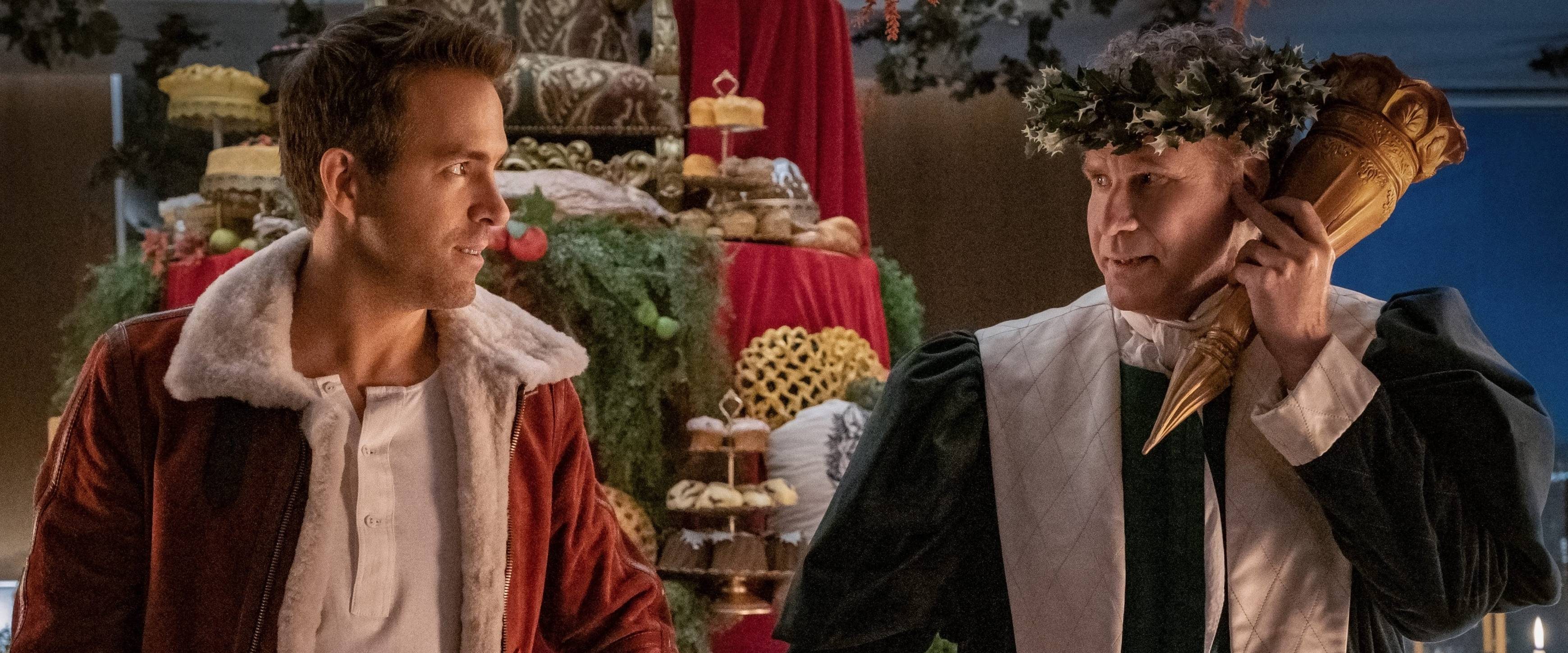 A modernization of Charles Dickens's classic 1843 novella 'A Christmas Carol,' 'Spirited' brings together two actors whose sense of timing and humor make them a great pair for a comedy movie. Ryan Reynolds and Will Ferrel star as the very selfish and heartless Clint Briggs, with a dark soul, and the Ghost of Christmas Present, respectively. When Present takes on the responsibility to redeem Clint, he is forced to contemplate his own self. The spiraling affair takes the form of an exhilarating viewing experience filled with comedy and the joy that is Christmas. You can check out the film here.
6. Luck (2022)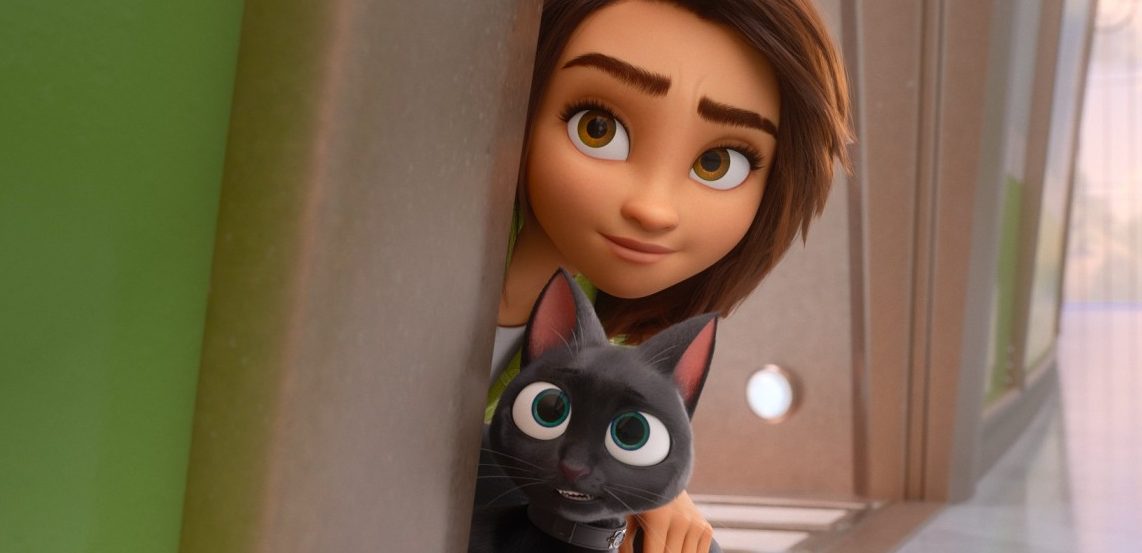 An animated movie by Apple, 'Luck' tells the story of 18-year-old Sam Greenfield (voiced by Eva Noblezada), who is one of the most unlucky people walking the face of the Earth. Not one thing can go smoothly with her, and she knows it. Yet, she never gives up. Maybe this is why she finds a lucky penny that magically turns her bad luck into good. And when she loses it, in comes Bob (voiced by Simon Pegg), a black cat who belongs to the Land of Luck. Black cats serve as both good and bad omen in many cultures worldwide. What follows is Sam following Bob into the Land of Luck to find her penny and maybe learn a thing or two about luck itself. The movie is full of comedy and does show that our luck is in our hands. You can watch 'Luck' here.
5. Yes Man (2008)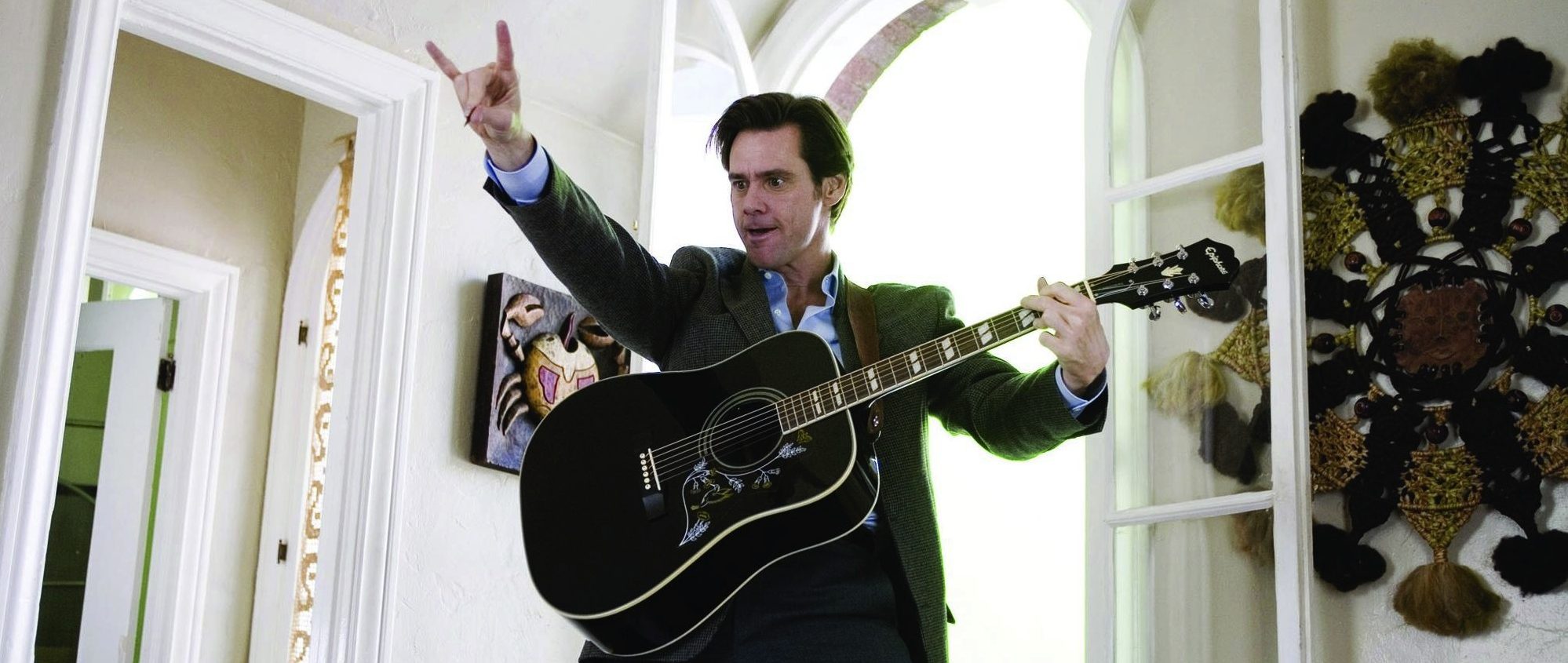 How bad can things go if you say yes to everything? Well, who better to show you that than Jim Carrey! In 'Yes Man,' we find him as Carl Allen, a bank loan officer who always says no to things and makes excuses. This has turned him into a miserable human being. However, even when there is no will, there is always a way. So when he very reluctantly agrees to attend a self-help seminar, voila! His new mantra becomes 'yes.' His life soon changes as he starts saying yes to everything and every opportunity that comes his way, and he is able to try new things and even find love. But what's next? Does he plan to spend his whole life saying yes to everything? 'Yes Man' is directed by Peyton Reed and is loosely based on a memoir by Danny Wallace. So yes, Danny applied the technique for real. You may watch the movie here.
4. Due Date (2010)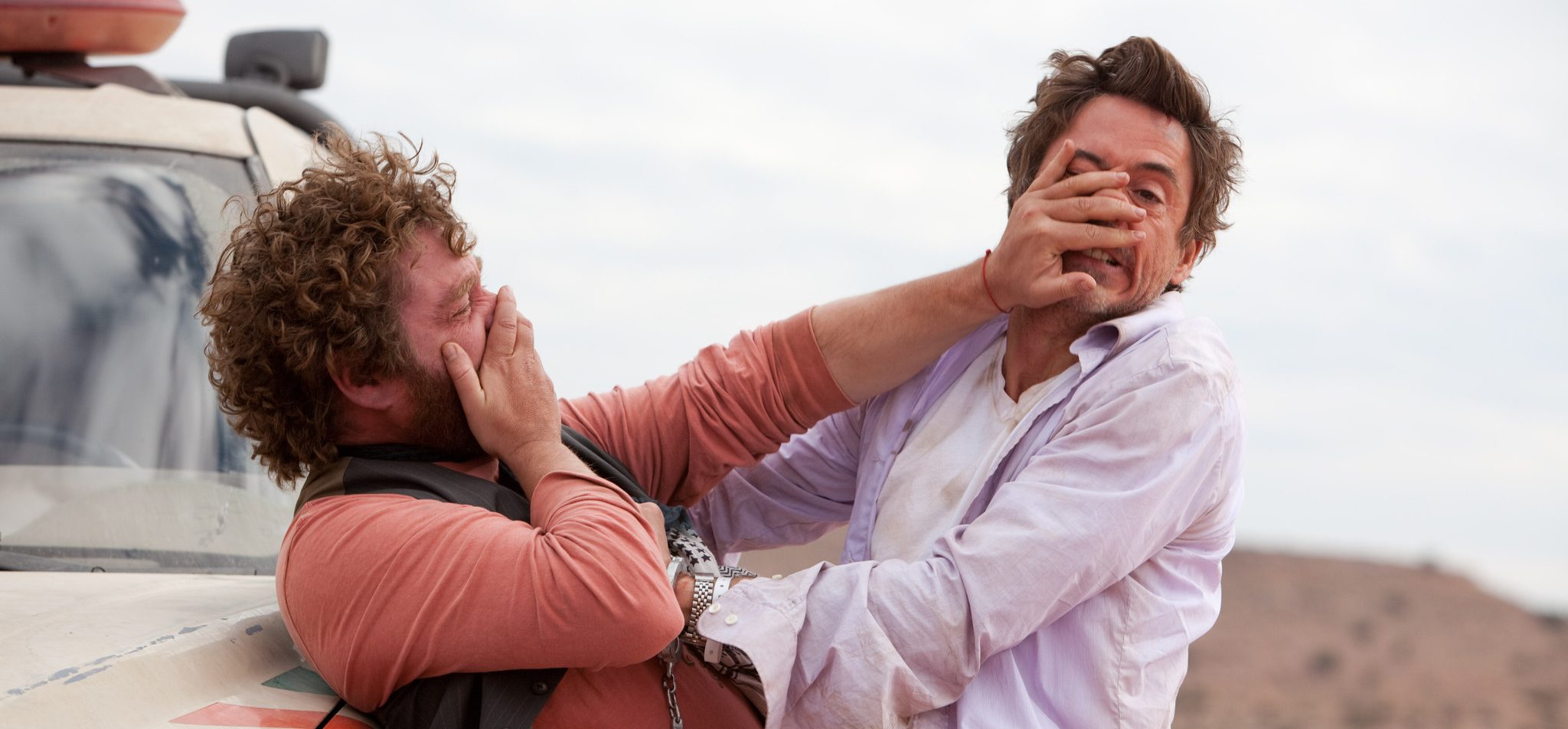 The humor that comes out of two very serious characters is inexplicable. And Robert Downey Jr. and Zach Galifianakis prove this big time in Todd Phillips's 'Due Date.' Peter Highman (Downey Jr.) has a baby on the way (5 days, to be precise) and boards a flight home from Atlanta to Los Angeles. On the same flight is aspiring actor Ethan Tremblay (Galifianakis). Something happens for which Ethan is responsible, and they are both added to a no-fly list. Now, the only way for Highman, whose luggage has left for LA, to get home is to hitch a cross-country road trip with Ethan. The journey that follows is what the movie chronicles. The least we can tell you is that Highman undergoes the most agonizing experience of his life to reach home before his 'Due Date,' all thanks to Ethan. You may watch 'Due Date' here.
3. The Unbearable Weight of Massive Talent (2022)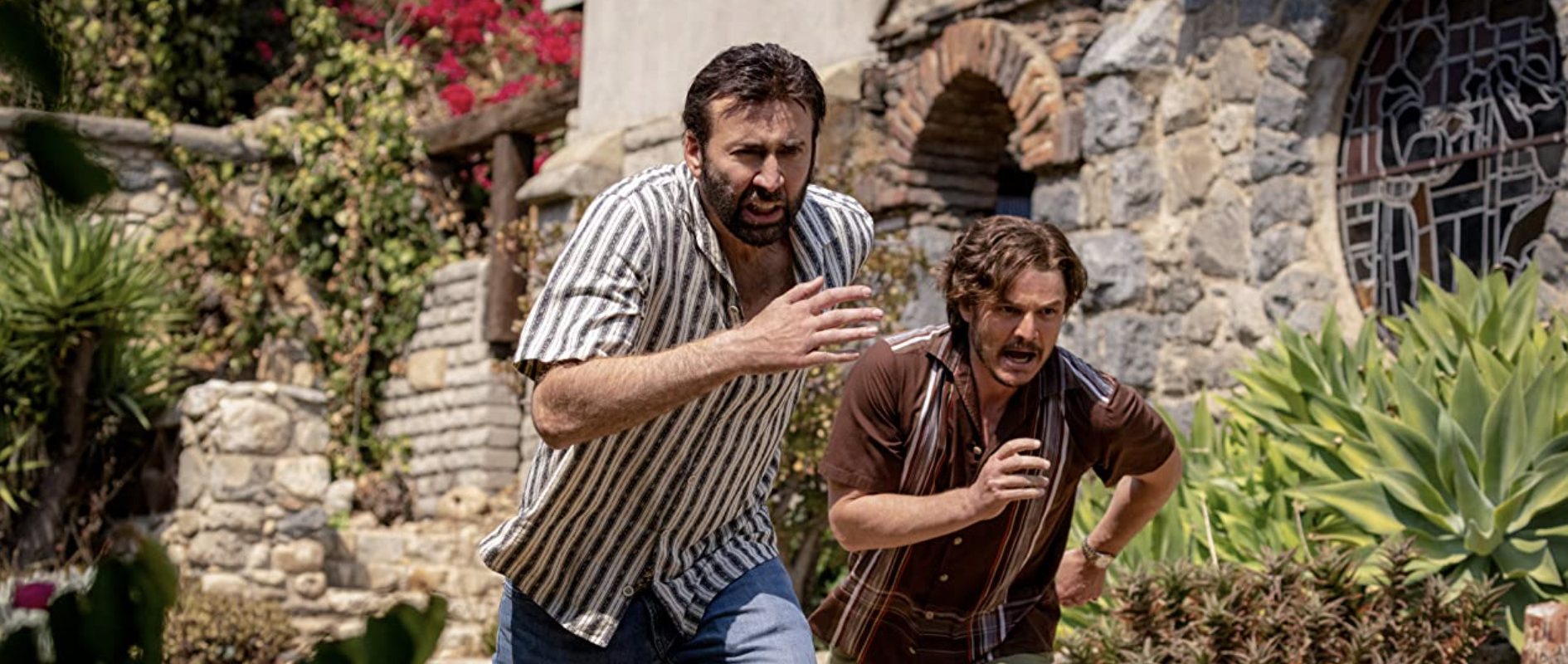 Starring Nicholas Cage and Pedro Pascal, 'The Unbearable Weight of Massive Talent' can easily be regarded as one of the best comedy movies to have come out in recent years. Cage stars as himself, and it is commendable how he pulls off the role because portraying Nicholas "Nick" Cage is not easy.
Struggling to get a role but not getting any, Nick nods to the offer of being a $1 million guest at a Spanish event hosted by his biggest fan, billionaire Javi Gutierrez (Pascal). He is soon inspired by Javi's determination to make a film together, but no sooner does he start taking it seriously is he confronted with CIA agents who tell him that Javi is an illegal arms dealer who has kidnapped the daughter of a politician. Nick doesn't believe it but is tasked to confirm the same. Will he do it? Will he let the words of two shady agents take over the guts of his inner actor? Or is he facing an international unhinged criminal? How Nick maneuvers through his "unbearable weight of massive talent" can only be experienced and not explained. But you can be sure of one thing: when there is Nicholas Cage, there has to be humor, no matter how dark. You can stream the film here.
2. The Hangover (2009)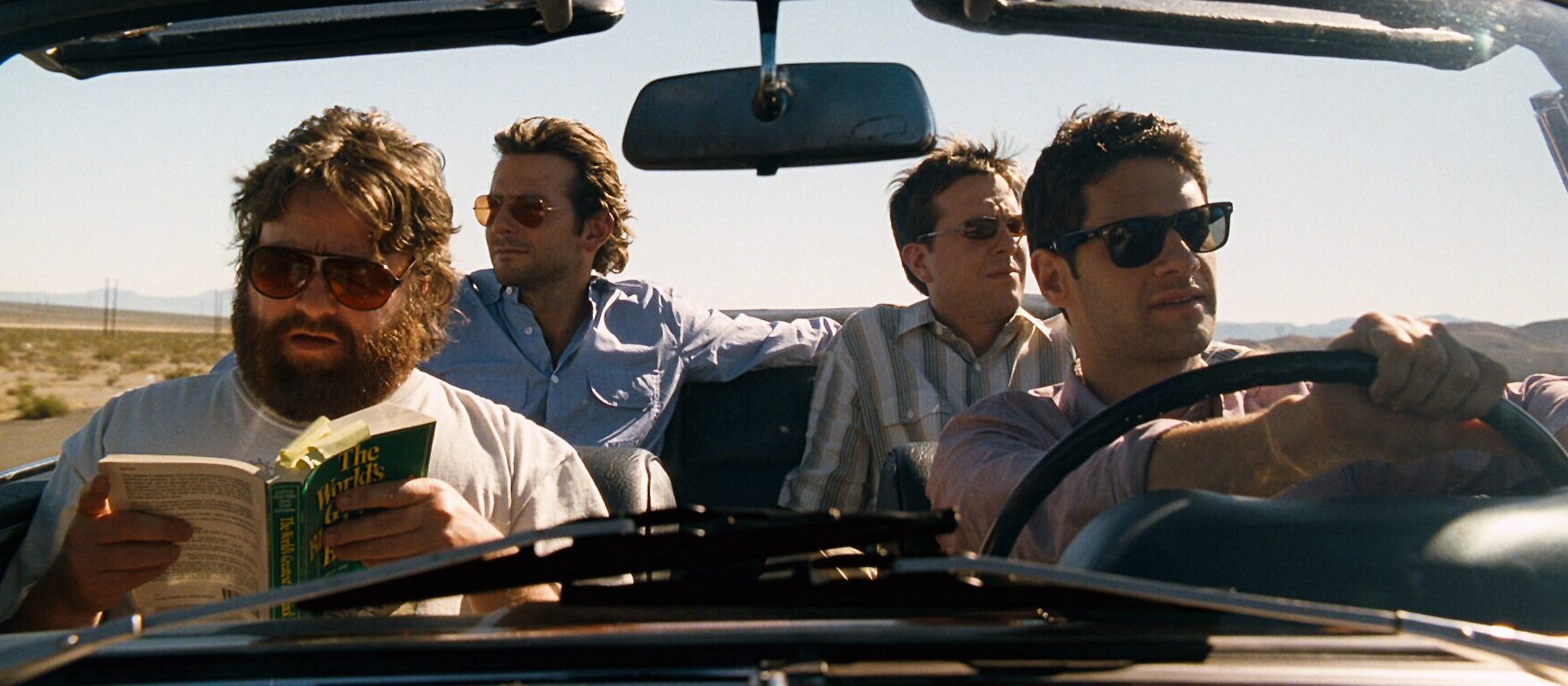 Another masterpiece by Todd Philips, 'The Hangover,' shows just how bad things can get at a bachelor party. Phil Wenneck (Bradley Cooper), Stu Price (Ed Helms), Alan Garner (Zach Galifianakis), and Doug Billings (Justin Bartha) book a suite at the Caesars Palace, Las Vegas, for Doug's bachelor party (Doug is getting married) that they plan to turn into a most memorable night. Well, it does become memorable for us, although the same cannot be said for them. Three guys wake up the next morning in the suite, namely Phil, Stu, and Alan, without the slightest idea what transpired the previous night. On top of that, Doug is nowhere to be seen, there is a tiger, a chicken, and a baby inside the suite, and Stu, who is a dentist, has a tooth missing. As the three guys try to trace back their steps and figure out where Doug is, we get ourselves a movie that is hilarious, to say the least. You can stream 'The Hangover' here.
1. Piku (2015)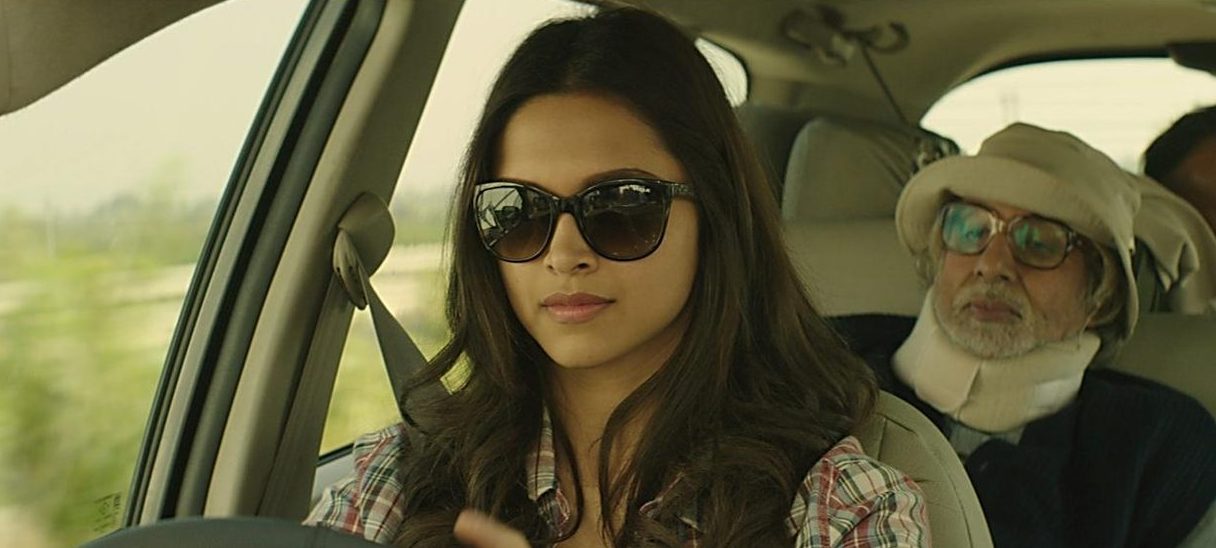 'Piku' is an Indian Hindi film that is bound to have a universal appeal because it deals with a topic that connects every human across the world. And no, we are not talking about love; we are talking about poop. Starring Deepika Padukone, Amitabh Bachchan, and Irrfan Khan in the lead roles, the film explores a father-daughter relationship where the widowed father, Bhaskor Bannerjee (Bachchan), is a hypochondriac (especially about his constipation) and his daughter, Piku (Padukone), a working lady, has to put up with it. Between them is stuck a taxi service owner, Rana (Irrfan), who has to take them from Delhi to their home in Kolkata by road. Now, to find out how the journey becomes a memorable one for him and not necessarily in a good way, we request you to watch the film. If it is humor you seek, look no further than 'Piku,' a complete family entertainer directed by Shoojit Sircar. You can stream it here.
Read More: Sexiest Adult Movies on Apple TV+