Born in Vancouver, British Columbia, on October 23, 1976, Ryan Reynolds quickly rose to become one of Hollywood's leading actors, captivating audiences with his unique blend of wit and charisma. Embarking on his acting journey at a tender age of 13, Reynolds secured his first significant role in Nickelodeon's 'Hillside.' However, it was his stellar performance in ABC's hit series 'Two Guys, a Girl and a Pizza Place' that truly solidified his place in the industry. Demonstrating a flair for both comedy and action, he's since graced the screens in laugh-riots like 'National Lampoon's Van Wilder' and adrenaline-pumping blockbusters like 'Blade: Trinity.'
Yet, among his impressive repertoire, it's his portrayal of the irreverent anti-hero Deadpool in the 'Deadpool' series that truly underscores his acting prowess. Beyond the silver screen, Reynolds is not just an actor but a fervent philanthropist. He's actively contributed to numerous charitable causes, championed the importance of renewable energy, and rallied resources for calamities like the 2010 Haiti earthquake. Here's the list of all upcoming movies and TV shows of Ryan Reynolds.
1. Deadpool 3 (2024)
'Deadpool 3,' helmed by Shawn Levy, is the much-anticipated next installment of the audacious 'Deadpool' franchise. With specifics of the storyline kept under tight wraps, what's certain is the continuation of the film's audacious, R-rated essence. Hugh Jackman is geared up to don the Wolverine/Logan persona once more. The film is primed to deliver the classic Deadpool concoction of sardonic humor, high-octane action, and a dash of unconventional storytelling.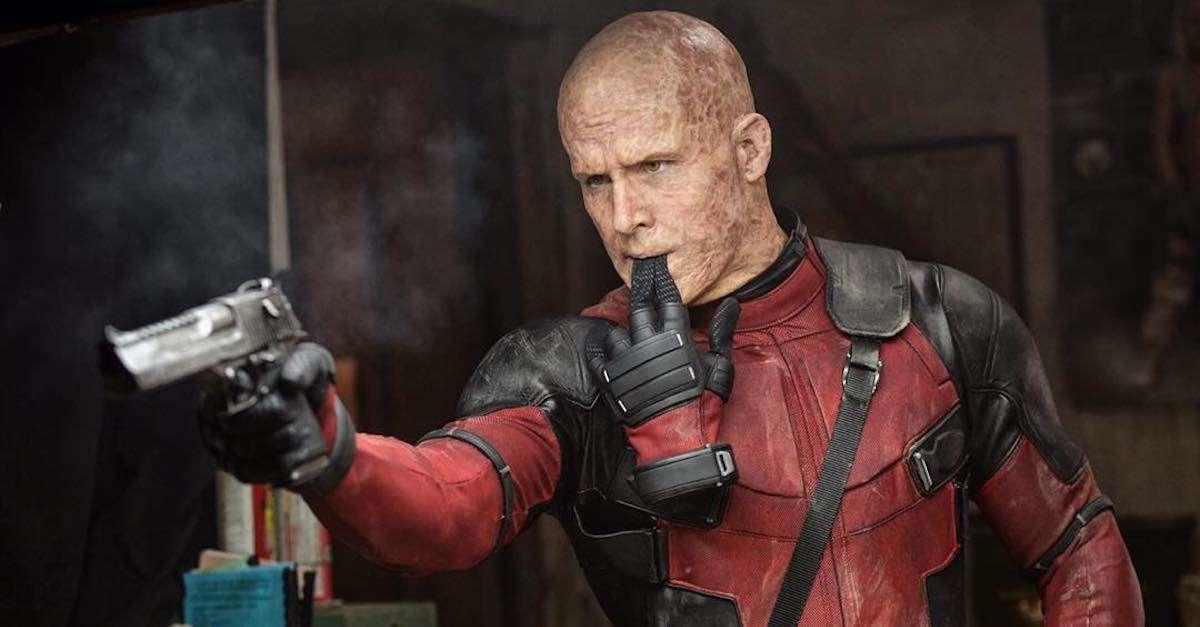 Stepping back into the red suit, Ryan Reynolds promises to dazzle as the sharp-tongued and unorthodox anti-hero Wade Wilson or, as most know him, Deadpool. Complementing Reynolds' performance is an ensemble cast with luminaries such as Morena Baccarin reprising her role as Vanessa. The roster further boasts talents like Rob Delaney, Jennifer Garner, Matthew Macfadyen, Shioli Kutsuna, and Brianna Hildebrand. 'Deadpool 3' is on the cusp of completion, with a theatrical debut marked for May 3, 2024.
2. Imaginary Friends (2024)
'Imaginary Friends' is an upcoming drama fantasy film directed by the talented John Krasinski. The story revolves around a young girl navigating a challenging period in her life. As she grapples with her circumstances, she gains the unique ability to see imaginary friends of other people. These imaginary friends were left behind as their real human friends matured. Through this lens, the film offers a poignant exploration of growth, memory, and the transient nature of childhood companionship.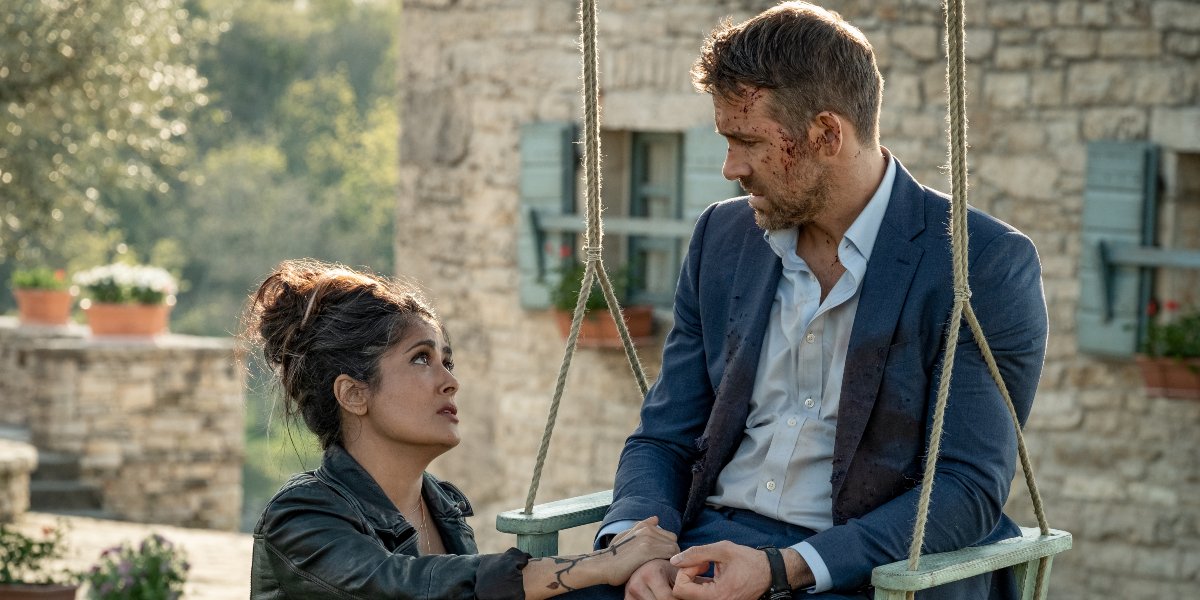 Ryan Reynolds steps into an integral role, sharing screen space with a dazzling ensemble including John Krasinski, Emily Blunt, Steve Carell, Matt Damon, Phoebe Waller-Bridge, Awkwafina, Vince Vaughn, and Sam Rockwell. The collaboration between Reynolds and director Krasinski is anticipated to be a cinematic delight, given the respective prowess of both. 'Imaginary Friends' is in its final stages of production and is scheduled to enchant audiences on May 24, 2024.
3. Dragon's Lair: The Movie (TBA)
'Dragon's Lair: The Movie,' an upcoming fantasy adventure directed by Don Bluth and Gary Goldman, is inspired by the iconic 1983 laserdisc arcade game. The narrative seeks to enrich the original game's lore by crafting a prequel, delving deeper into the tales of Dirk and Daphne. It portrays Dirk the Daring, a gallant knight, as he embarks on a perilous journey to liberate Princess Daphne from the malevolent dragon Singe and the sinister sorcerer Mordroc.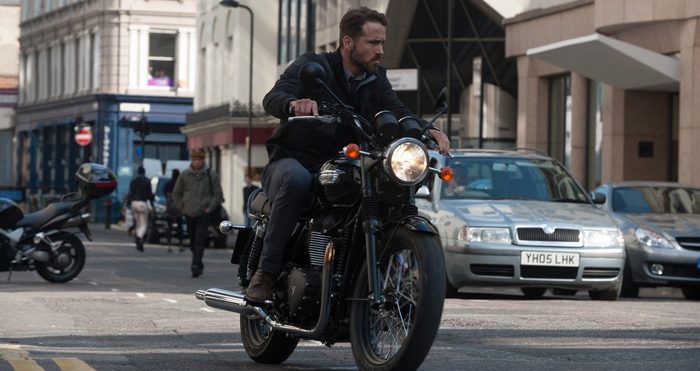 Ryan Reynolds is set to bring Dirk the Daring to life, adding another feather to his diverse cinematic cap. The film, already brimming with anticipation, promises to be an enthralling escapade for both new and nostalgic fans. As of now, the release date for 'Dragon's Lair: The Movie' remains a tantalizing mystery.
4. Red Notice 2 (TBA)
'Red Notice 2,' the upcoming action-heist sequel directed by Rawson Marshall Thurber, carries the weight of anticipation, given the widespread acclaim of its predecessor. While the intricate details of the plot remain shrouded in secrecy, the sequel is certain to continue the high-octane adventures and intense camaraderie of the lead trio, promising thrilling escapades that will captivate audiences globally. Reynolds is poised to reprise his significant role of Nolan Booth from the original. He is set to be joined by the charismatic Dwayne Johnson as John Hartley and the dynamic Gal Gadot as The Bishop. The film, currently being shot, remains one of the most awaited releases, with fans eagerly anticipating a release date.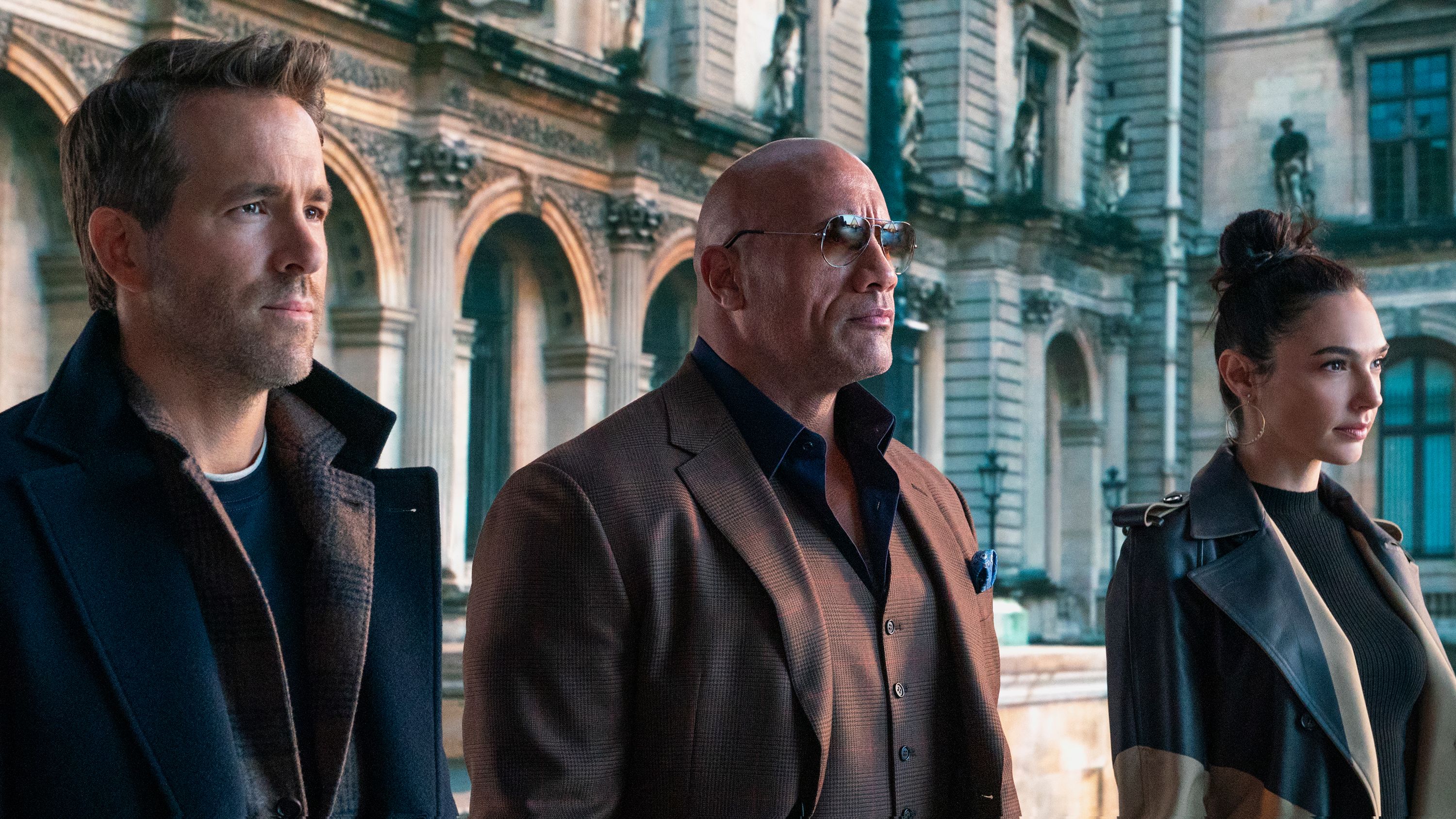 5. Animal Friends (TBA)
'Animal Friends' is an upcoming hybrid of live-action and animation in an R-rated comedy setting, directed by the esteemed Peter Atencio, renowned for his work on 'Key & Peele.' Although exact plot details remain under wraps, the film's intriguing blend promises a fresh cinematic experience that merges reality with the animated world. Ryan Reynolds, celebrated for his versatile roles and impeccable comedic timing, takes the lead, though specifics about his character are still shrouded in mystery.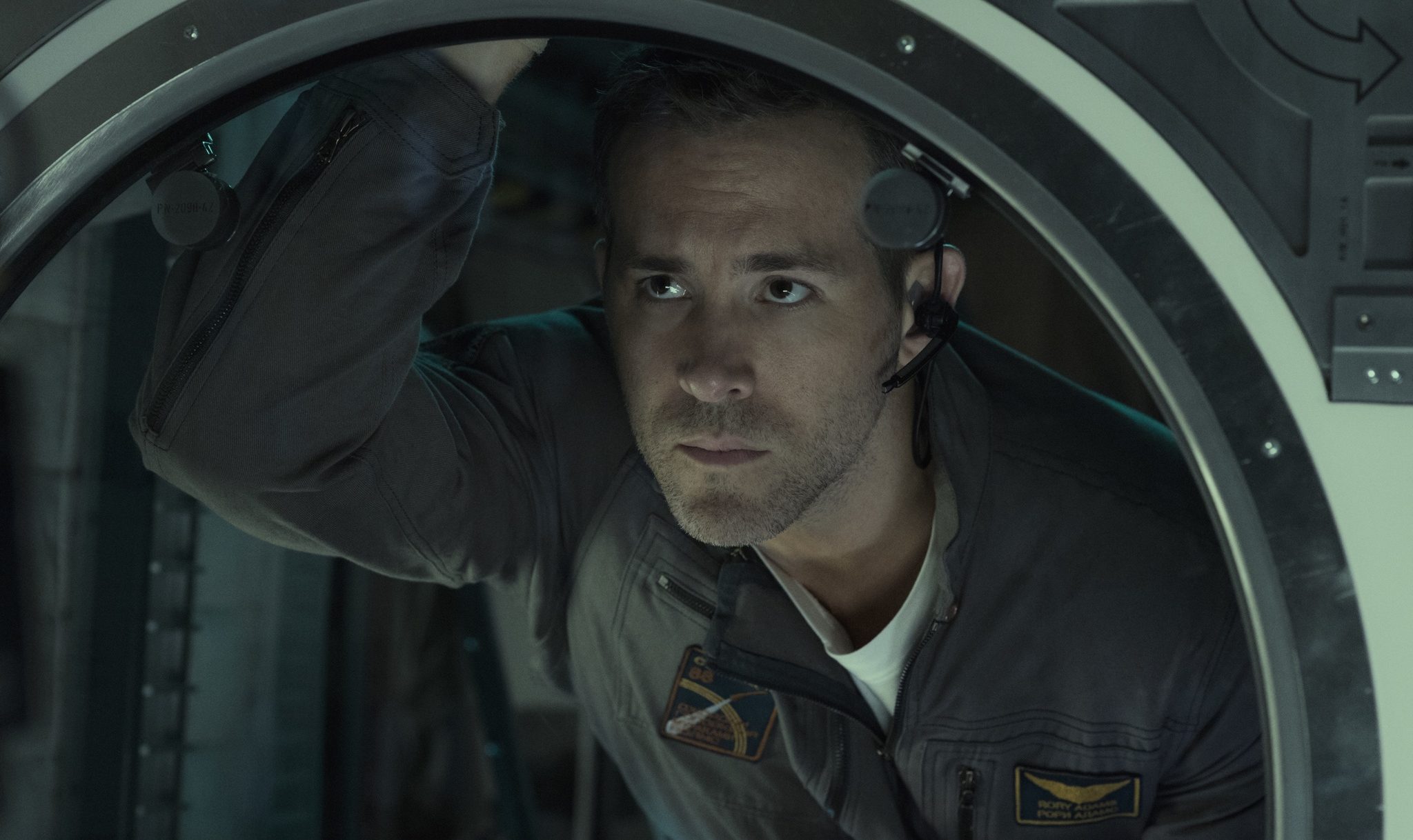 Ryan is joined by a stellar ensemble, including Jason Momoa, Vince Vaughn, Addison Rae, and the talented Aubrey Plaza. With a screenplay crafted by Kevin Burrows and Matt Mider, and under the production umbrella of Legendary Pictures and Reynolds' own Maximum Effort, expectations are soaring. The movie's release date is yet to be announced, leaving fans in eager anticipation.
6. Clue (TBA)
'Clue' is an upcoming murder-mystery comedy film directed by James Bobin, taking inspiration from the iconic board game of the same name. The original 1985 film adaptation holds a cult status, weaving an intricate tale of suspense and intrigue. In this latest rendition, while precise plot details remain undisclosed, Ryan Reynolds has been consistently associated with the project and will be playing a pivotal role.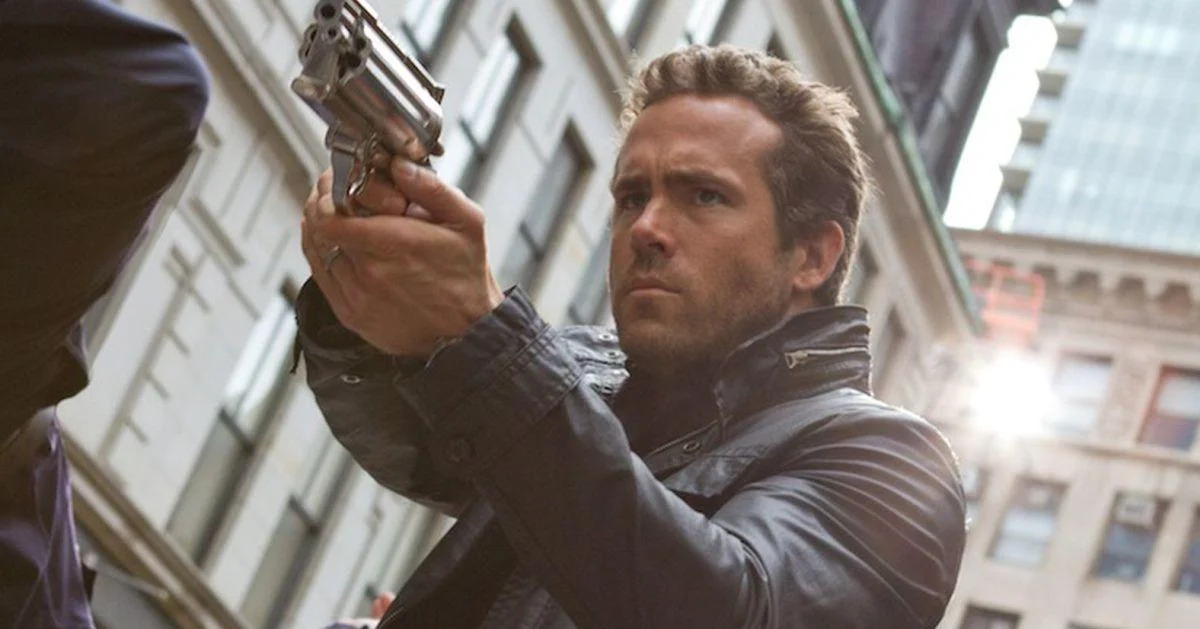 Jason Bateman will also play a pivotal role alongside Ryan Reynolds in the film. The film's journey has seen its fair share of changes, from original director shifts to screenplay modifications. Currently, the script is under revision by Oren Uziel, who is building upon the groundwork laid by Rhett Reese and Paul Wernick. While the release timeline remains ambiguous, fans eagerly await this fresh take on a beloved classic.
7. Upstate (TBA)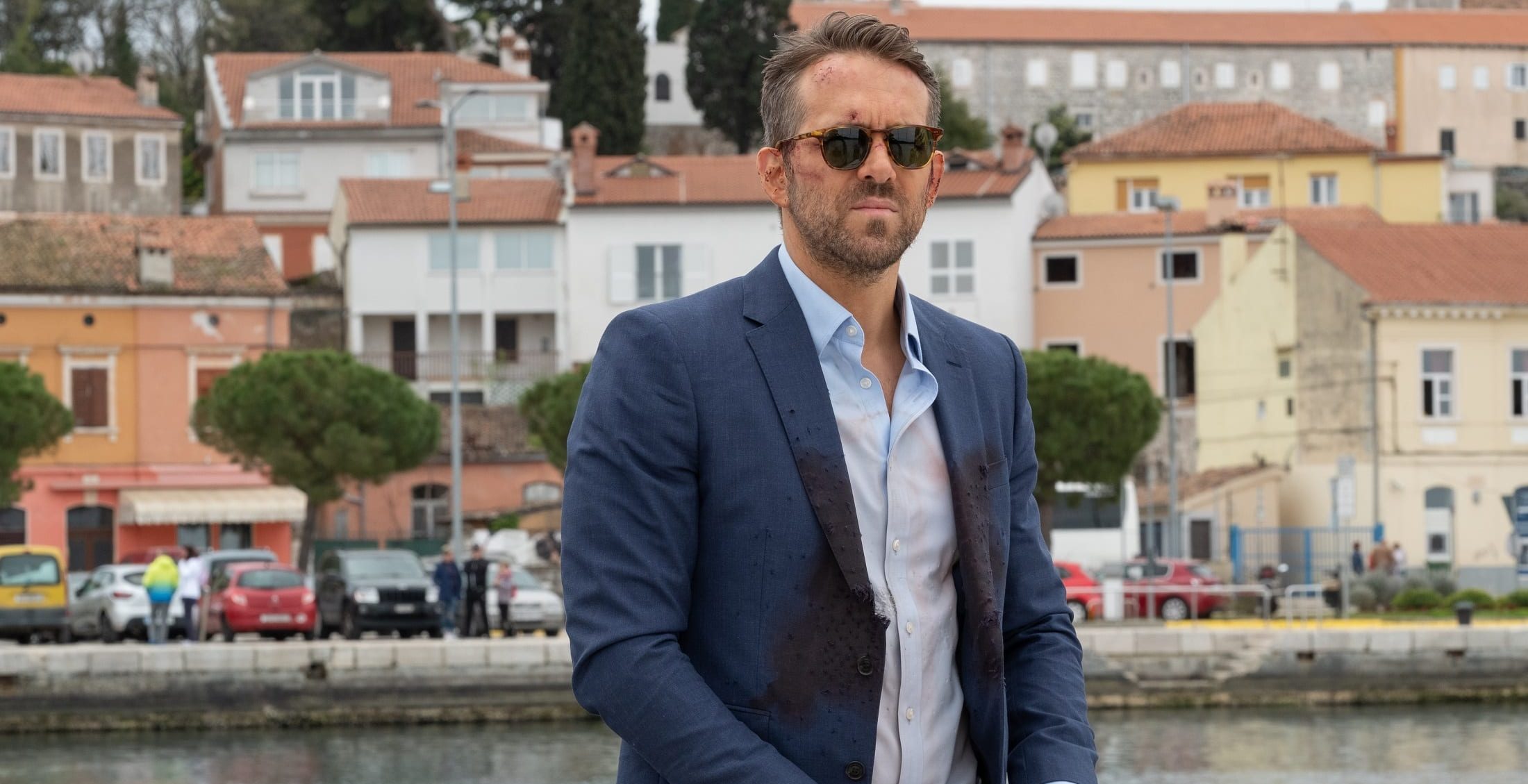 'Upstate' is an upcoming comedy film set for a Netflix release, with the multi-talented Ryan Reynolds front and center. Though the narrative specifics are being closely guarded, it's known to be a special project for Reynolds, who co-writes alongside John August. Their partnership is reminiscent of their previous work on 'The Nines' from 2007. With both Reynolds and August doubling as executive producers, 'Upstate' promises to be a unique endeavor. Fans await further details and the movie's debut on the streaming giant.
8. Boy Band (TBA)
'Boy Band' is an upcoming comedic film centered around the reunion of a once-popular music group. While exact plot specifics remain confidential, it's poised to offer a comedic insight into the realm of music bands and the intricacies of their relationships. Notably, Ryan Reynolds is expected to delve into the musical sphere, possibly portraying a pivotal band member, building upon his musical momentum from projects like 'Spirited.'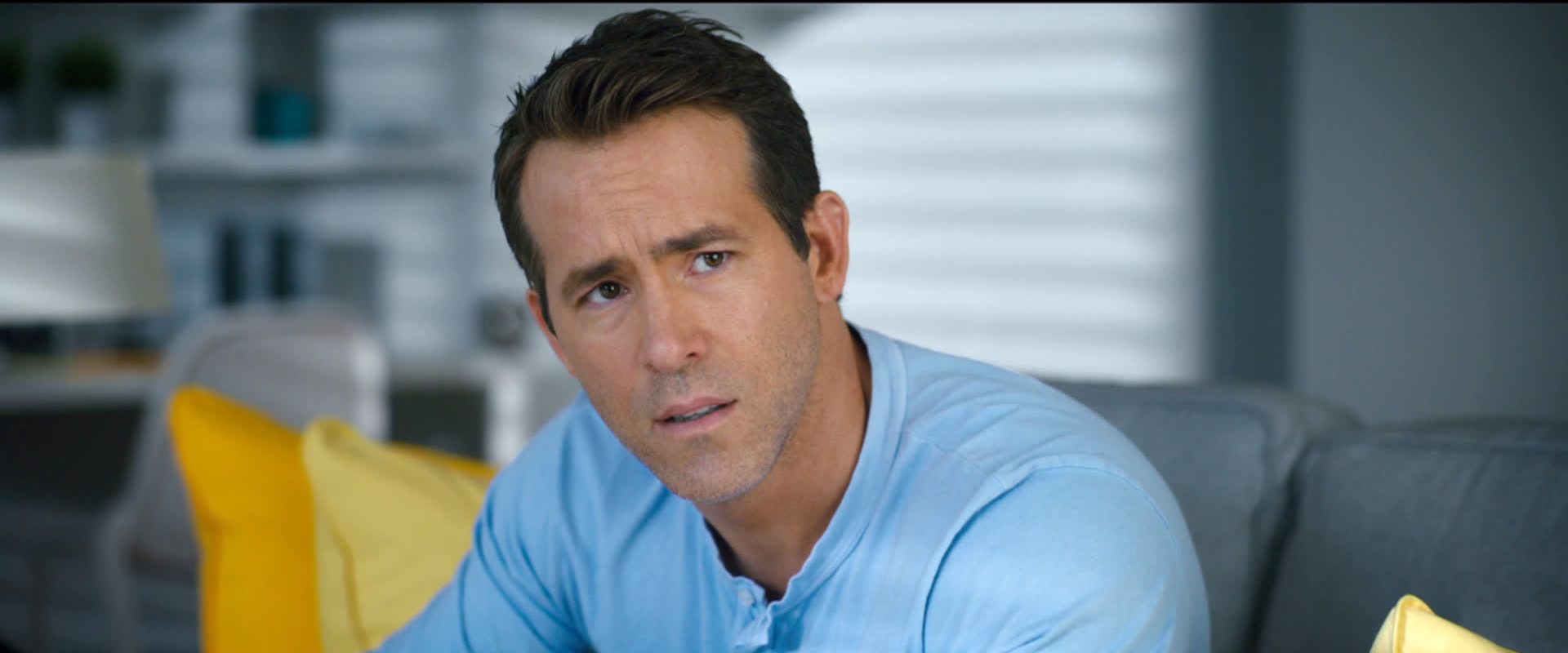 Teaming up with Will Ferrell, another heavyweight in comedy, the film promises ample laughter. With potential direction by Shawn Levy, who previously collaborated with Reynolds on multiple projects, this reunion has fans buzzing with excitement. Reynolds also dons the writer's cap for this venture alongside Jesse Andrews.
9. Everyday Parenting Tips (TBA)
'Everyday Parenting Tips' is an comedy directed by Paul King, known for his work on the beloved 'Paddington' films. Drawing inspiration from Simon Rich's humorous short story published in The New Yorker in May 2020, it touches upon the quirky aspect of daily life amidst a Great Monster Uprising. The story revolves around the trials and tribulations of parenting, made even more challenging by an ongoing monster uprising.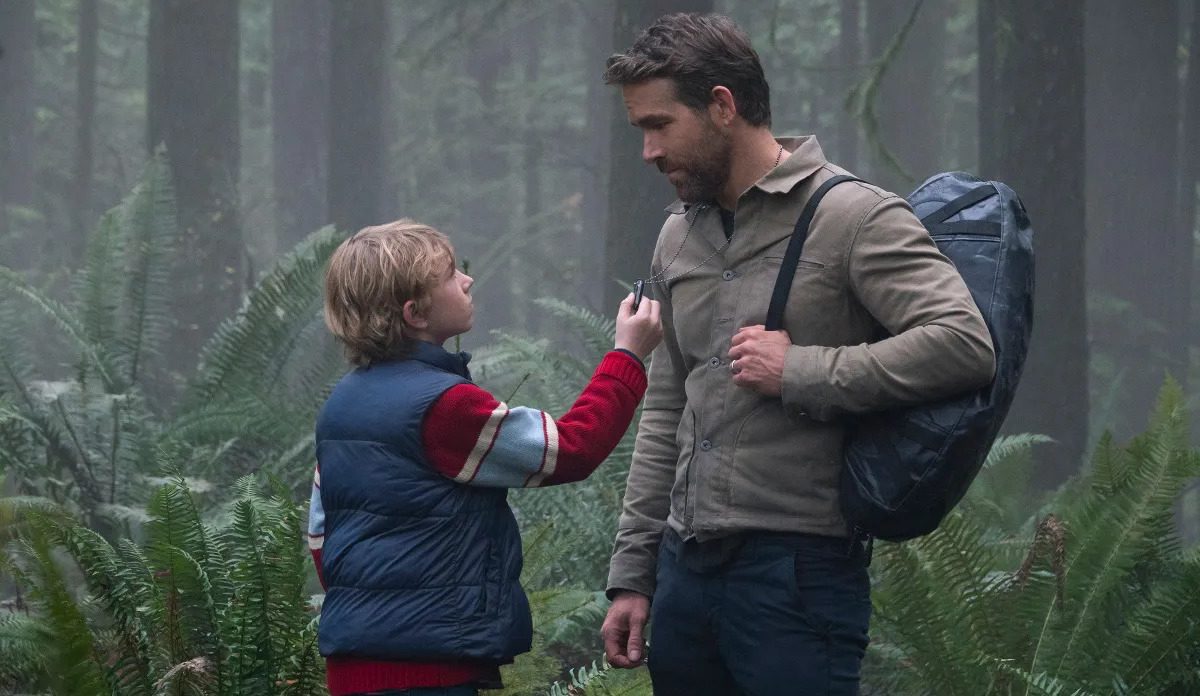 Ryan Reynolds, set to star in the film, will navigate the comedic landscape of rearing children under these extraordinary circumstances. The film sees Reynolds don the hat of a producer alongside George Dewey through their Maximum Effort Productions. They are joined by Phil Lord and Chris Miller of Lord Miller fame and the company's president of film, Aditya Sood. As Reynolds teams up with such an esteemed group, anticipation for the film's release is building.
10. Free Guy Sequel (TBA)
This sequel is an anticipated follow-up to the 2021 hit movie 'Free Guy,' where the world of video gaming came alive in a unique narrative. The original film follows the life of Guy, an NPC (non-player character) who gains self-awareness and takes control of his fate within a gaming universe. Although details about the sequel's storyline remain confidential, Ryan Reynolds is set to reprise his role as Guy.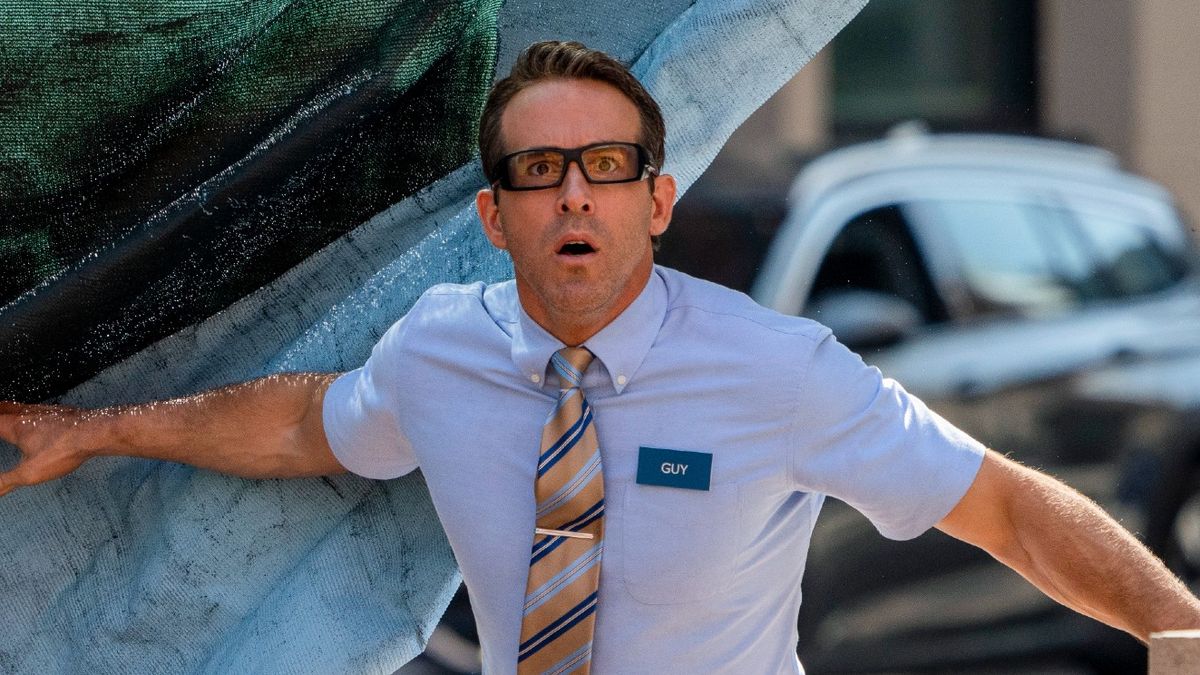 The primary cast of the original film featured prominent actors like Jodie Comer, Taika Waititi, Lil Rel Howery, Joe Keery, Utkarsh Ambudkar, and Channing Tatum. While Shawn Levy helmed the first film, the directorial lead for the sequel is yet to be announced. The film's release date remains unconfirmed, but with the success and acclaim of the original, fans eagerly await more news on this sequel's progress.
11. Futha Mucka (TBA)
'Futha Mucka' is an upcoming animated series crafted by the duo of Brian Kehoe and Jim Kehoe, highlighting the unparalleled pairing of Samuel L. Jackson and Ryan Reynolds. Their partnership, previously celebrated in 'The Hitman's Bodyguard,' is set to entertain in this animated format. The series humorously explores the bond between the two, with the storyline hinting at Reynolds' character Ryan's adoration for Samuel L. Jackson's character Sam. The plot thickens when Sam becomes dependent on Ryan for care due to an unforeseen event, leading to a whirlwind of comedic situations.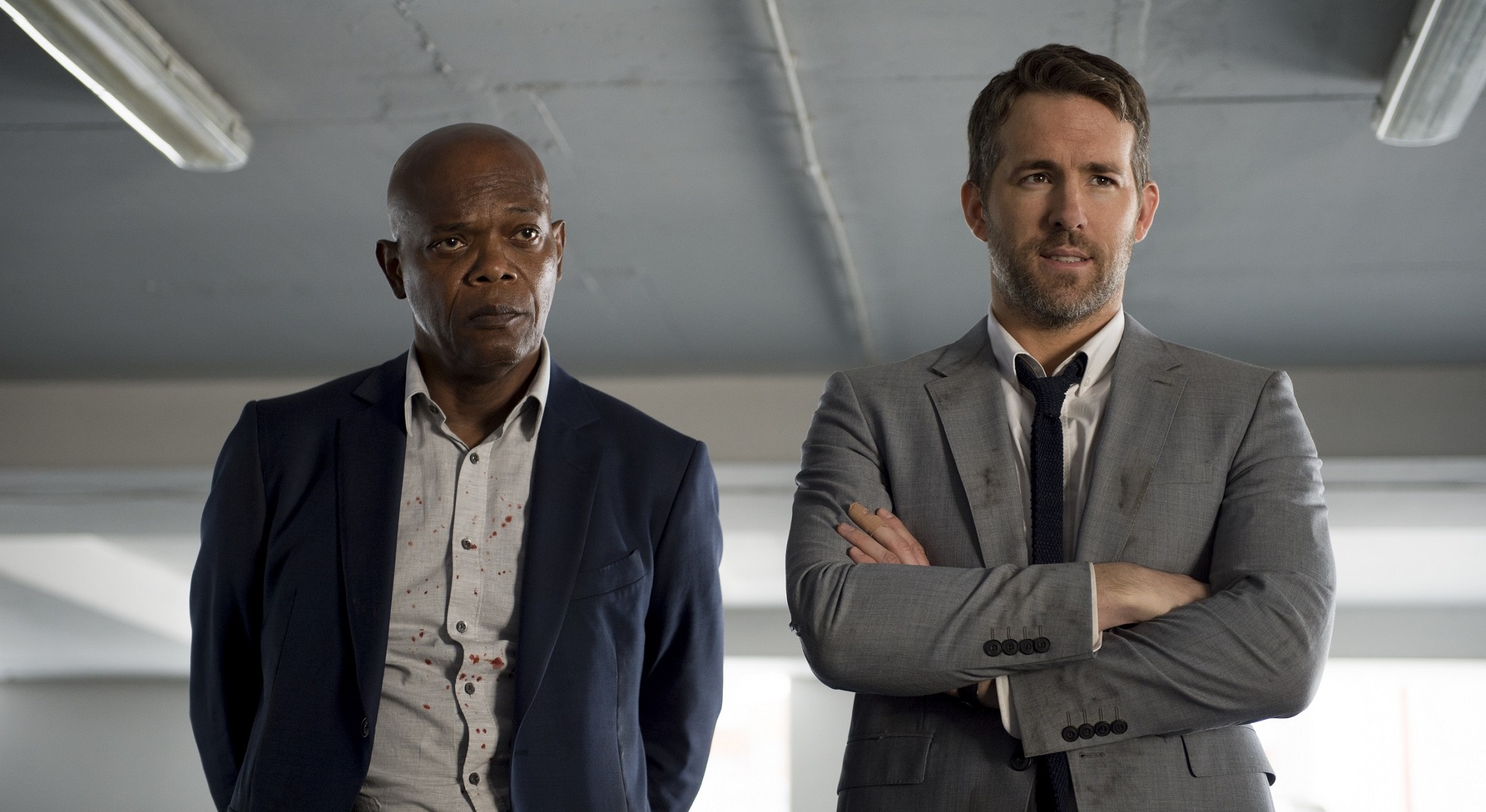 As intriguing as it is, the premise humorously suggests Jackson's reluctance to openly reciprocate Reynolds' affection. Behind the scenes, 'Futha Mucka' boasts the talents of Jim and Brian Kehoe of 'Blockers' fame, both of whom will serve as executive producers alongside several other industry stalwarts. Given the cast and crew's legacy and the evident camaraderie between Jackson and Reynolds, audiences eagerly await the series' release.
12. Mayday (TBA)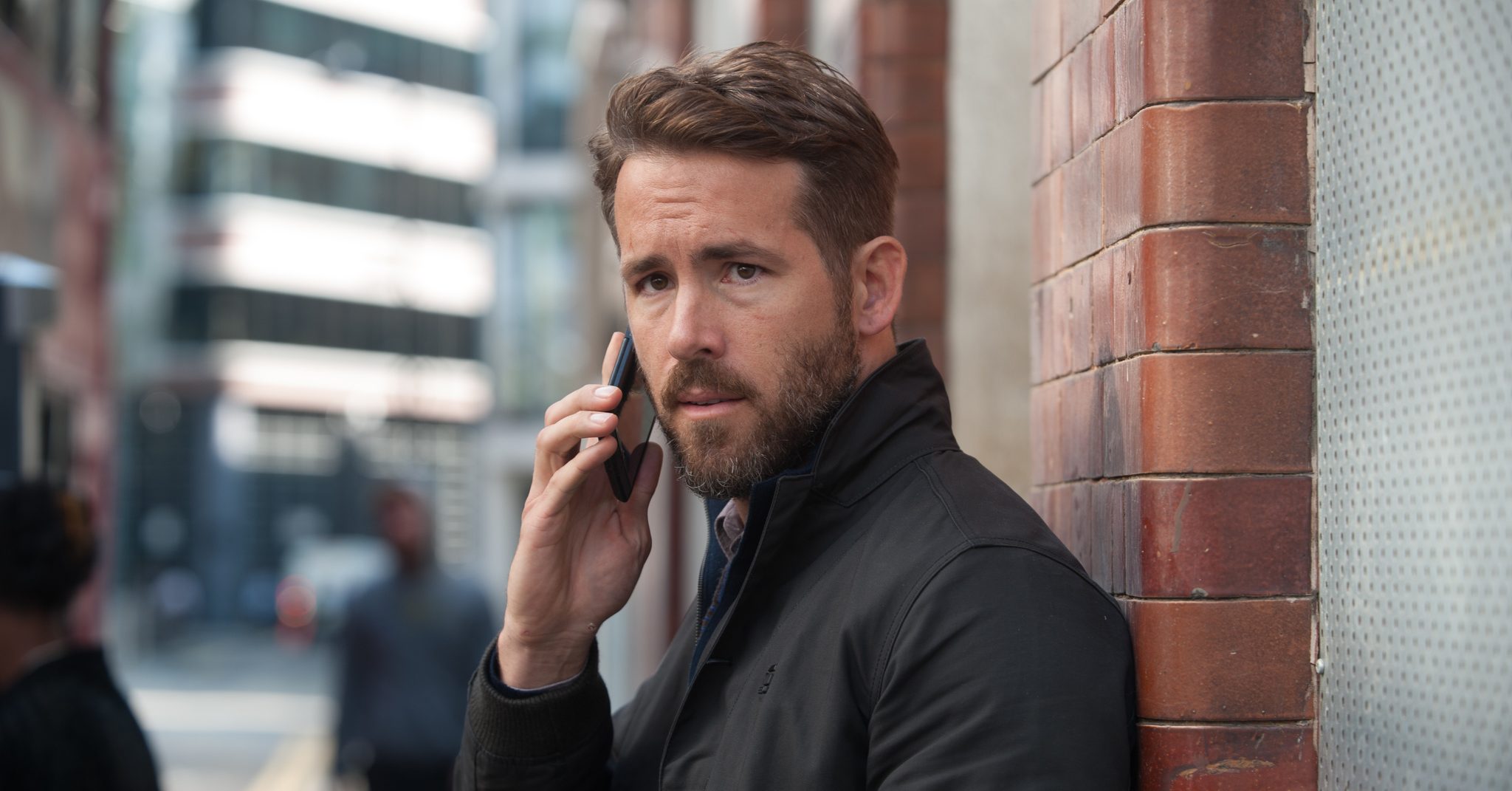 'Mayday' is an upcoming film helmed by directors Jonathan Goldstein and John Francis Daley. Based on an original pitch from these directors, the storyline remains veiled in secrecy, though its traction is attributed to Ryan Reynolds' keen interest. While details about Reynolds' character are yet to be unveiled, given his leading stature in Hollywood and the buzz surrounding his involvement, he's anticipated to occupy a pivotal role. The presence of accomplished actor Kenneth Branagh further amplifies the project's prominence.
13. Underdogs (TBA)
'Underdogs' is a natural history series greenlit by National Geographic and narrated by Ryan Reynolds. Spotlighting the overlooked heroes of the animal kingdom, the series delves into the eccentric behaviors of unique animal characters. From the outcasts and misfits to warriors and cunning geniuses, 'Underdogs' promises to unveil hidden talents, unconventional hygiene practices, peculiar courtship rituals, and the art of camouflage. Set to release in 2025, the series champions these lesser-known creatures, celebrating their diverse abilities and peculiarities.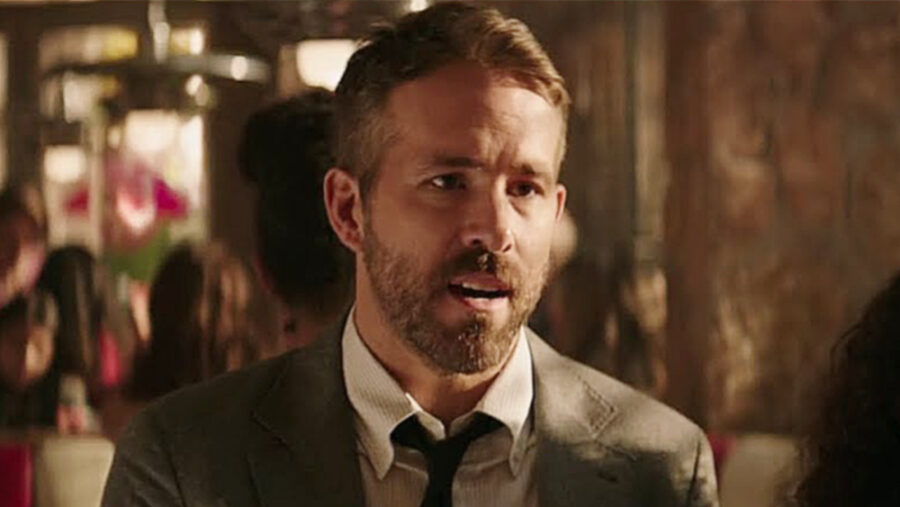 Ryan Reynolds, besides lending his voice, is ardently passionate about this project, emphasizing its fresh, entertaining approach to nature documentaries. In a unique blend of humor, entertainment, and science, 'Underdogs' is co-produced by WildStar Films and Maximum Effort, Reynolds' production house. The actor's commitment to projects that his kids can enjoy is evident in this series, promising a delightful mix of information and entertainment.
Read More: Best Ryan Reynolds Movies