"Two roads diverged in a wood, and I took the one less traveled by…" If we take the words of Robert Frost's famous poem a bit literally (while ignoring the hidden metaphor), most of us, sadly, have taken the 'road most traveled by'! And it has been tread upon so severely and so often that this particular path sees no evidence of its former beauty, of its previous flora or fauna which graced its surroundings. We have spent the majority of our years living in tiny flats and navigating endless traffic on crowded roads and never got the chance to see the raw beauty of nature. Now, we cannot do much about it, apart from packing our bags and going on a hike or a road trip every now and then. But there is another way out. We can indulge ourselves in watching nature-focused films and documentaries. Although this experience is virtual, it still manages to fill that huge, ocean-shaped void in our hearts. With that said, here's the list of really good nature documentaries on Netflix that are available to stream right now:
12. Encounters at the End of the World (2007)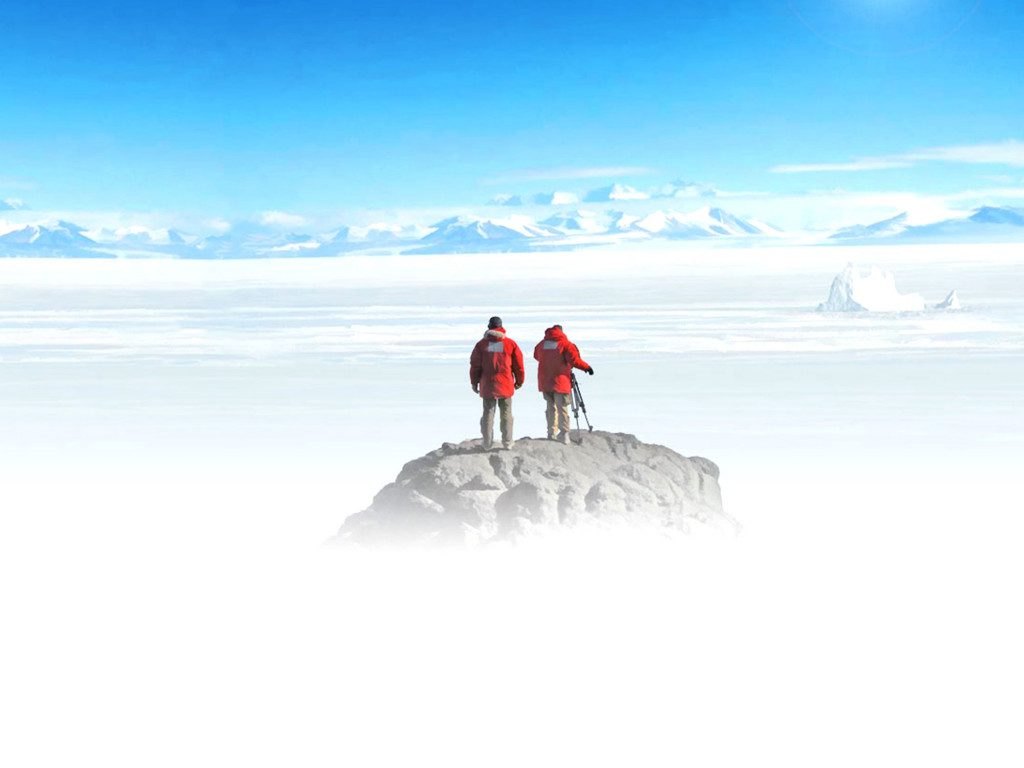 'Encounters at the End of the World' features renowned filmmaker Werner Herzog as he embarks on a fascinating journey to the remotest corners of Antarctica. He introduces us to the spectacular landscapes hidden within the icy depths of the continent. There, Herzog also documents the activities at the McMurdo Station, US's largest Antarctic research center, where a team of dedicated researchers risks everything and studies the region's diverse wildlife, amidst harsh conditions, thousands of miles away from civilization.
11. Cave of Forgotten Dreams (2010)
Yet another documentary that features Werner Herzog, 'Cave of Forgotten Dreams' revolves around the Chauvet Cave in France, a natural wonder. Not only this, it is also a heritage site that houses the world's oldest surviving paintings. And in order to ensure that the art is not damaged by frequent human interference, visitors are allowed to enter the cave only every 14 days annually. Herzog and his crew avail this rare chance and film these 30,000-year-old paintings. Shot in 3D, the film includes interviews with a number of scientists and historians. The documentary additionally gives you a glimpse of the Pont d'Arc natural bridge which is located nearby.
10. Chasing Coral (2017)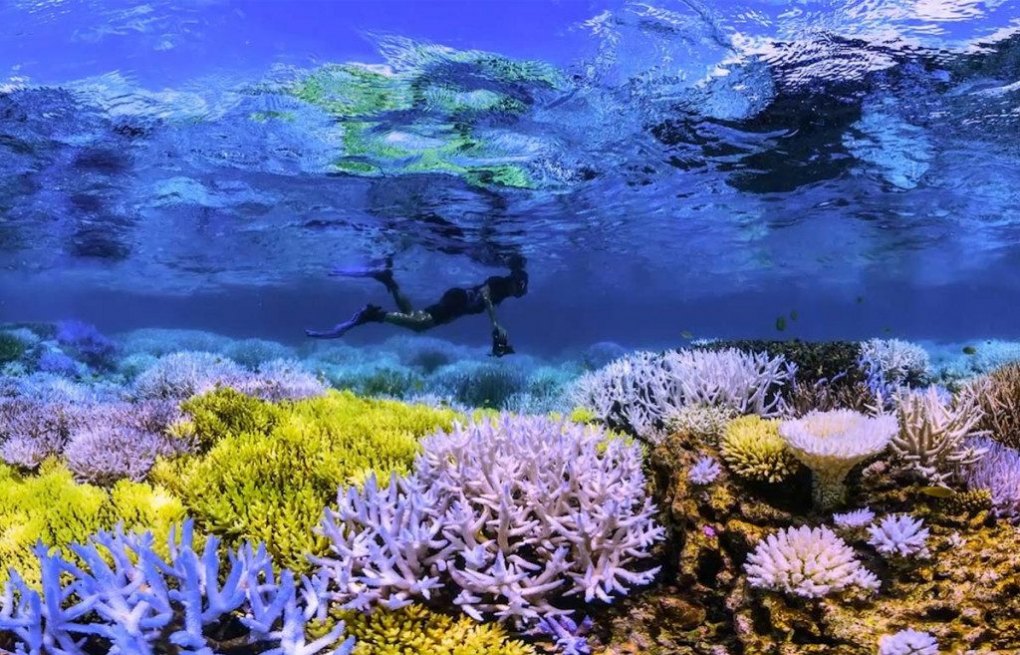 Coral reefs have always been a subject of awe for divers, photographers, and researchers around the world. However, due to recent global changes, they are depleting rapidly, thereby, negatively impacting marine life. In this documentary, experts travel around the world to various coral reefs in order to understand the cause of this massive catastrophe.
9. How to Change the World (2015)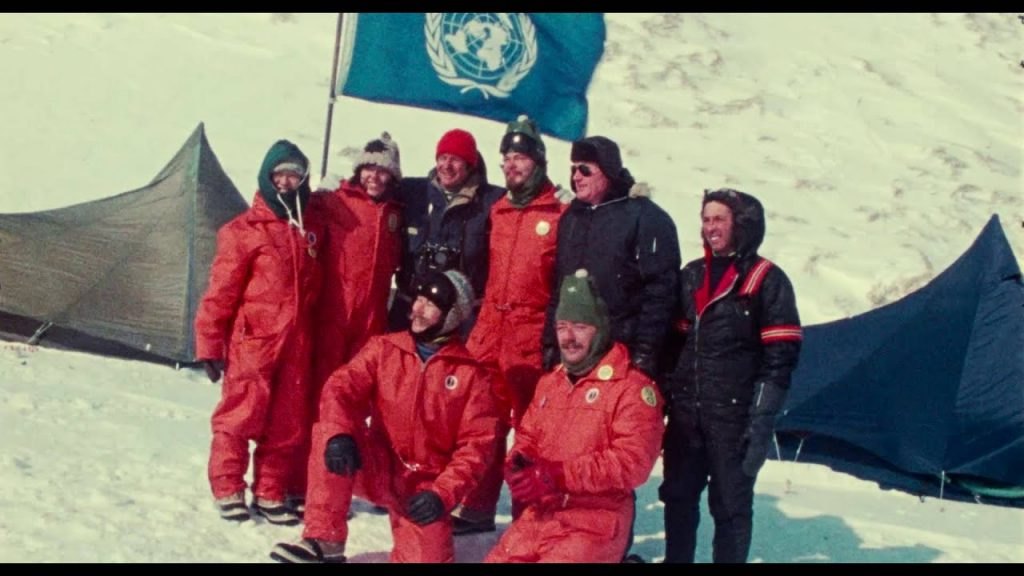 'How to Change the World' is an eye-opening documentary feature film that is written and directed by Jerry Rothwell. It revolves around a certain group of pioneering activists who had sailed to Alaska from Vancouver, Canada with an aim to stop Richard Nixon's atomic test bomb in Amchitka. This had happened way back in 1971. The documentary transports us to that bygone era, more than four decades back, and exposes the true story behind the birth of the global Greenpeace organization. With the help of unseen archived footage, the documentary focuses on Robert Hunter who played a key role in this historical event that changed the definition of environment and ecology.
8. Mountain (2017)
'Mountain', released in 2017, is an Australian documentary that is a sequel to the 2015-released film, Sherpa. The documentary, narrated by Willem Dafoe, is replete with breathtaking images. Introducing us to some of the highest peaks around the world, it attempts to explain how we became obsessed with the beauty of high altitudes. In fact, only around 300 years ago, exploring mountains was considered to be perilous, and not adventurous. The film tries to focus on this very fact as to how such peaks transformed into landscapes of exceptional beauty and segments of our imagination.
7. A River Below (2017)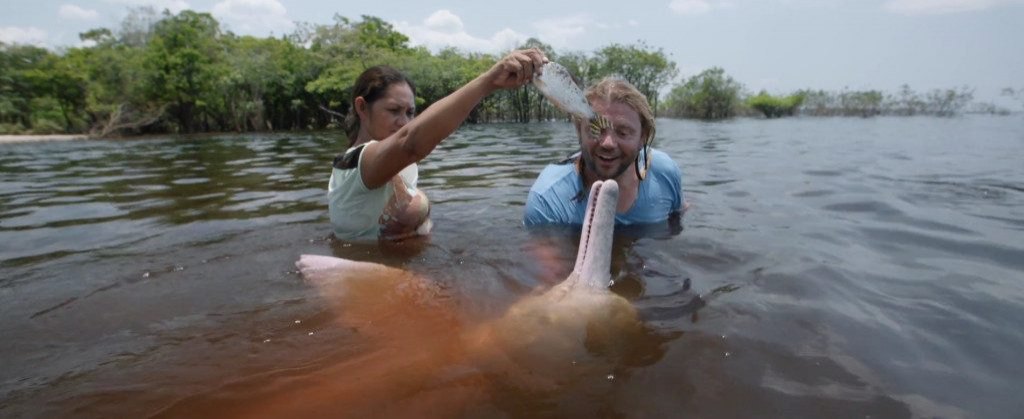 Have you heard about the boto dolphin, also known as the pink dolphin? Well, it is a native river dolphin found only in the waters of the Amazon in South America. The males are pink and hence the name. The biggest threats they face are from humans who catch them and use them as catfish baits or mistakenly capture them on fishing nets. 'A River Below' takes us to the depths of the Amazon where environmentalists (a reality TV star and a renowned marine biologist) document the activities of this scandal which takes place within the deep, murky waters of the river.
6. Valley Uprising (2014)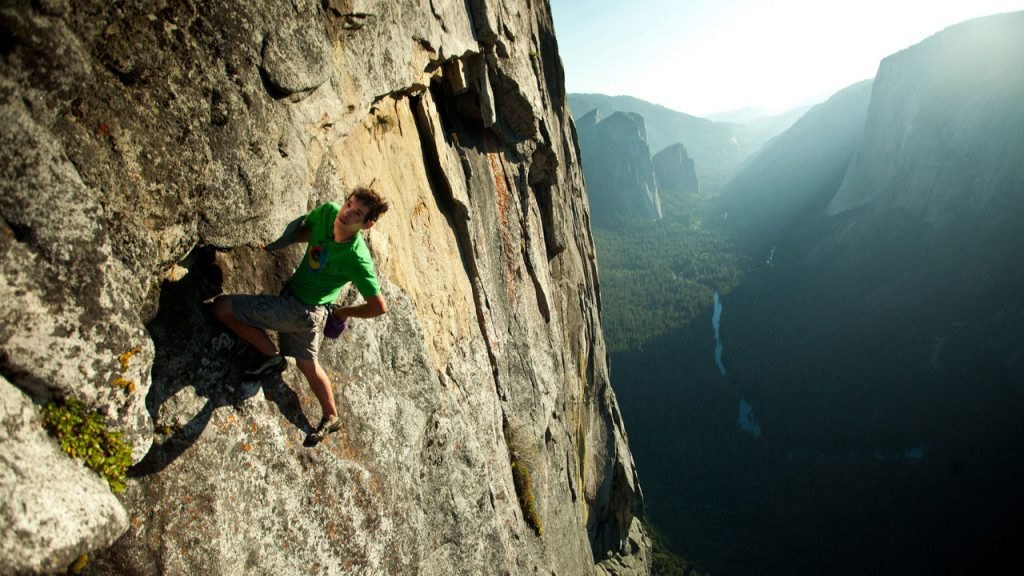 The Yosemite National Park is a go-to destination for rock climbers and adventurers who try to scale the massive granite walls of this natural marvel. However, the conservation ethos of the park have been in constant clash with the visitors who resort to parties and gatherings, causing a mess on the camping grounds. Moreover, the area's high cliffs have often served as subjects of competition among climbers, who try to beat each other in a race towards supremacy. 'Valley Uprising' documents this entire tale through its stunning, riveting narration.
5. The Ivory Game (2016)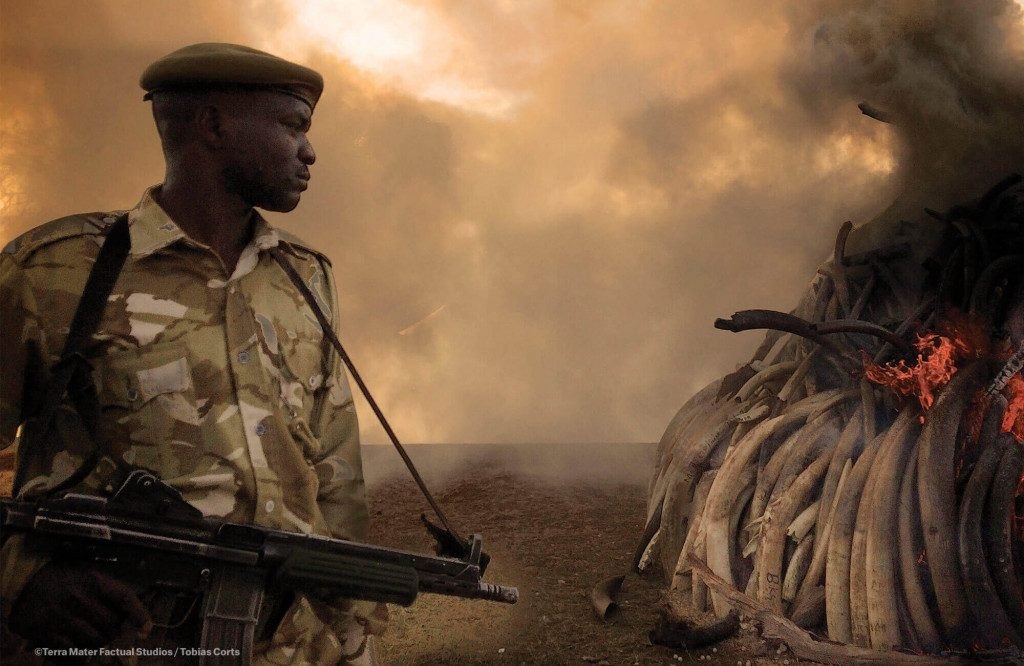 Directed by Kief Davidson and Richard Ladkani, 'The Ivory Game' takes up the sensitive issue of the illegal ivory trade. African elephants are constantly under threat from poachers who hunt them and supply the tusks to ivory merchants, mainly in China and Hong Kong. Governments and environmentalists have been continually struggling to put an end to this event and trying to highlight the repercussions of elephant poaching in front of the public. Davidson and Ladkani have documented the entire story undercover, while spending 16 months to investigate the complete process which includes culling elephants, extracting their tasks, and smuggling them to the black market in China. The crew journeys from Tanzania, Kenya, and Zambia to China, Hong Kong, and Vietnam. Towards the end, the documentary makes a shocking revelation that if the respective governments of these countries do not take action now or in the near future, elephants will become extinct in the next 15 years.
4. A Plastic Ocean (2016)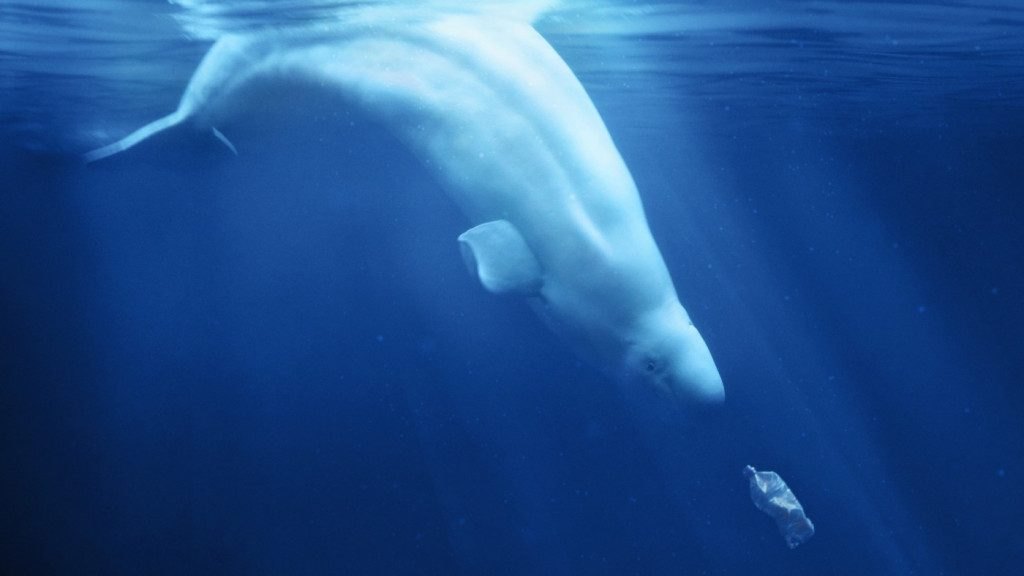 'A Plastic Ocean', as the name suggests, is about the rampant plastic pollution prevalent in our seas and oceans that is becoming increasingly life-threatening for marine life. Journalist Craig Leeson begins his expedition by embarking on a quest to see the elusive blue whale. However, he comes across massive deposits of plastic waste in the water in place of a pristine ocean. As he partners with diver Tanya Streeter and a global crew of scientists and researchers, the entire team journeys to around 20 sites internationally to examine our massive water bodies. Documented over four years, this feature film exposes the fragile state of our oceans and highlights the dangers of plastic pollution. It also educates us on the various immediate measures that we can take to tackle this problem.
Read More: Best Art Documentaries on Netflix
3. Humpback Whales (2015)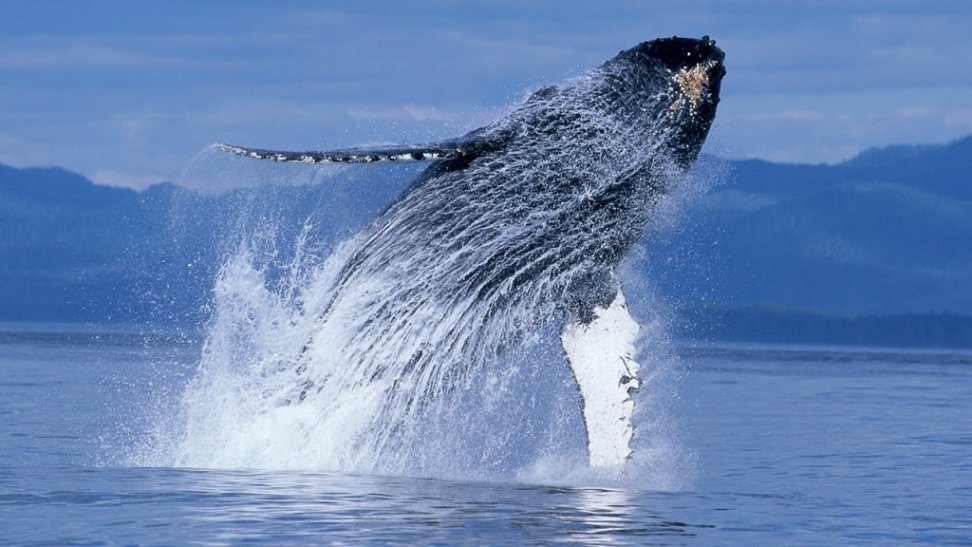 Humpback whales are one of nature's most amazing creations. These awesome mammals had almost become extinct half a century back, but now are gradually making a slow comeback. 'Humpback Whales', narrated by Ewan McGregor, takes us on an incredible journey to the deepest and remotest waters of Alaska, Hawaii and Tonga. The adventure documentary gives a detailed glimpse of how these creatures communicate, sing, feed, play and take care of their young ones. Watch this documentary and understand how these active, acrobatic whales emit their haunting, surreal tunes and why they do so. Also, you get to know how and why these magnificent, huge, and clever animals that measure up to 55 feet and weigh almost 50 tons, make a 10,000 miles migratory round-trip annually.
2. Under an Arctic Sky (2017)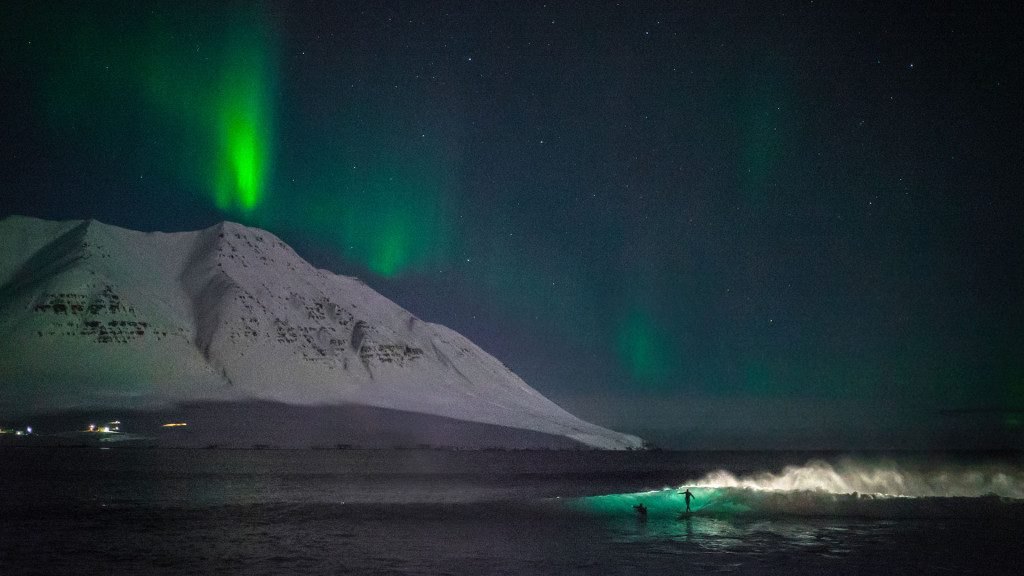 'Under an Arctic Sky' documents a team of surfers who journey to Iceland and travel to the country's remotest corners in order to discover the perfect waves. However, in the midst of the harsh winter, they face a devastating storm. The rest of the documentary chronicles the struggles of the crew as they attempt to battle this life-threatening situation.
Read More: Best Drug Addiction Documentaries on Netflix
1. Colombia: Wild Magic (2015)
Colombia in South America is a paradise for nature lovers and adventurers alike. 'Columbia: Wild Magic' takes us on a virtual tour across this wonderful country and its amazing flora and fauna. Accompanied with striking shots and incredible photography, the documentary lends a never-before-seen look into the depths of this wild, beautiful landscape.
Read More: Best Religious Documentaries on Netflix