Aubrey Plaza's presence in Hollywood is a blend of fierce intensity and an iconic deadpan comedic style. From her early days in Wilmington's community theatre, where she performed improv and stand-up comedy, to her breakthrough role as the deadpan April Ludgate in the NBC series 'Parks and Recreation,' Aubrey's trajectory in Hollywood has been nothing short of meteoric. Her versatility was visible in films like 'Safety Not Guaranteed' (2012) and 'Scott Pilgrim vs. the World' (2010), as well as her commendable role in 'Legion' (2017–2019).
Aubrey's recent stint in HBO's 'The White Lotus'(2022) further fortified her status, earning her Emmy and Golden Globe nominations. Aubrey was recently recognized by Time magazine as one of the 100 most influential people in 2023, a testament to her lasting impact on the entertainment industry. Fans and cinephiles are on the edge of their seats, eagerly anticipating her next artistic ventures. Here's a list of Aubrey Plaza's upcoming movies and TV shows to satisfy that curiosity.
1. Scott Pilgrim Takes Off (2023)
'Scott Pilgrim Takes Off' is an upcoming animated series by creators Bryan Lee O'Malley and BenDavid Grabinski, set to debut on Netflix. The series directed by Abel Gongora draws inspiration from the acclaimed 'Scott Pilgrim' graphic novels crafted by O'Malley. The narrative follows Scott Pilgrim, an easy-going member of the garage band Sex Bob-omb. When he encounters the recently single American girl, Ramona Flowers, romance ensues. However, before their love story can truly begin, Pilgrim is thrust into battles with Ramona's seven exes, each encounter more dramatic and extravagant than the last.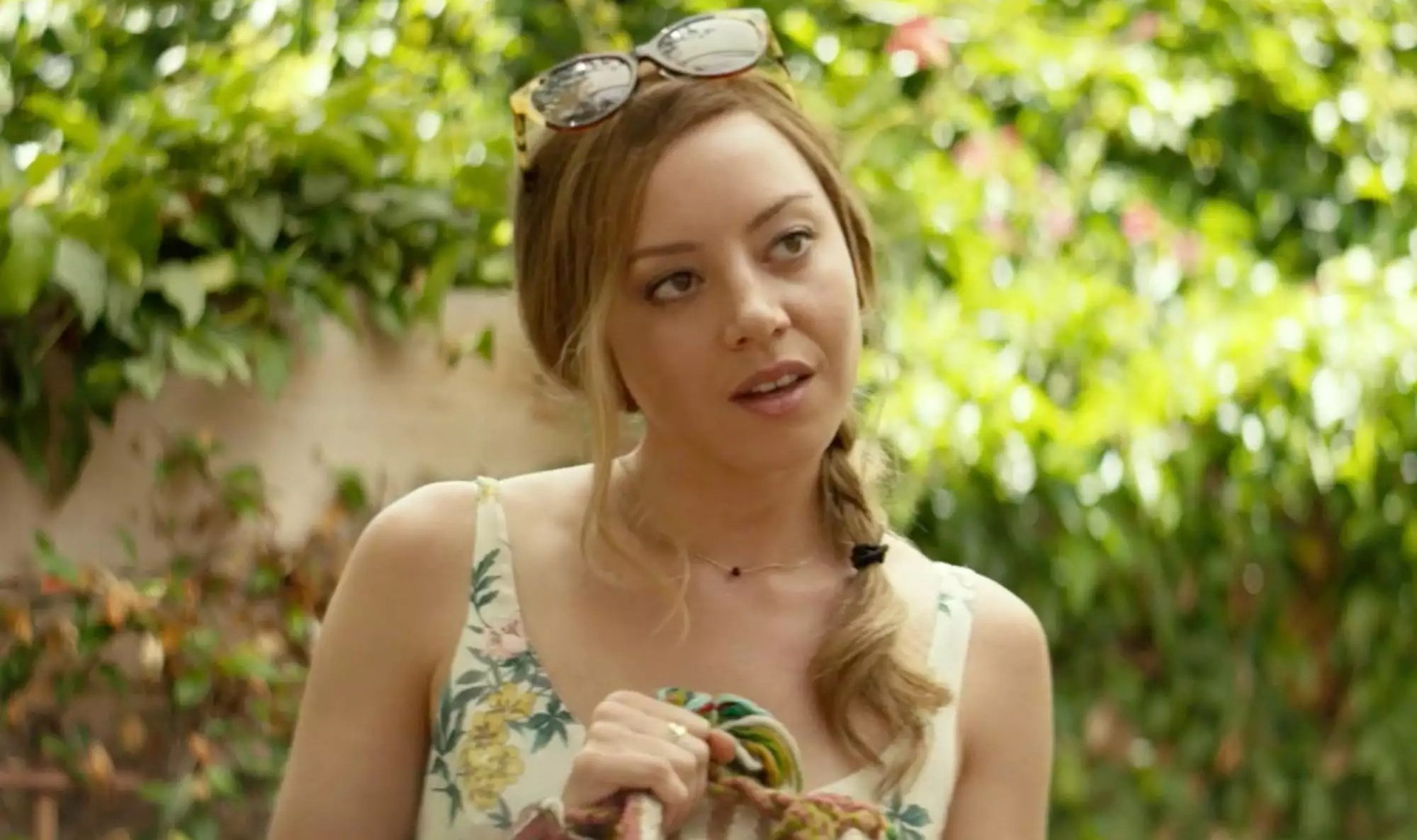 Aubrey Plaza reprises her role by lending her voice to Julie Powers, along with a star-studded voice cast including Michael Cera, Mary Elizabeth Winstead, Chris Evans, Anna Kendrick, Brie Larson, Alison Pill, and Kieran Culkin. With such talent onboard and a compelling storyline, the series is set to release on November 17, 2023.
2. The Ark and the Aardvark (2024)
'The Ark and the Aardvark' is an eagerly anticipated animated adventure-comedy film helmed by the accomplished John Stevenson. This cinematic tale revolves around the unassuming Gilbert, an aardvark previously marginalized, who suddenly finds himself thrust into a pivotal role. As a disastrous flood looms, Gilbert's newfound responsibility is to safely guide a disparate group of animals onto the fabled Noah's Ark. In this journey fraught with adversity, Gilbert's transformation from an outsider to an inspirational leader unfolds, showcasing the themes of unity, resilience, and self-discovery.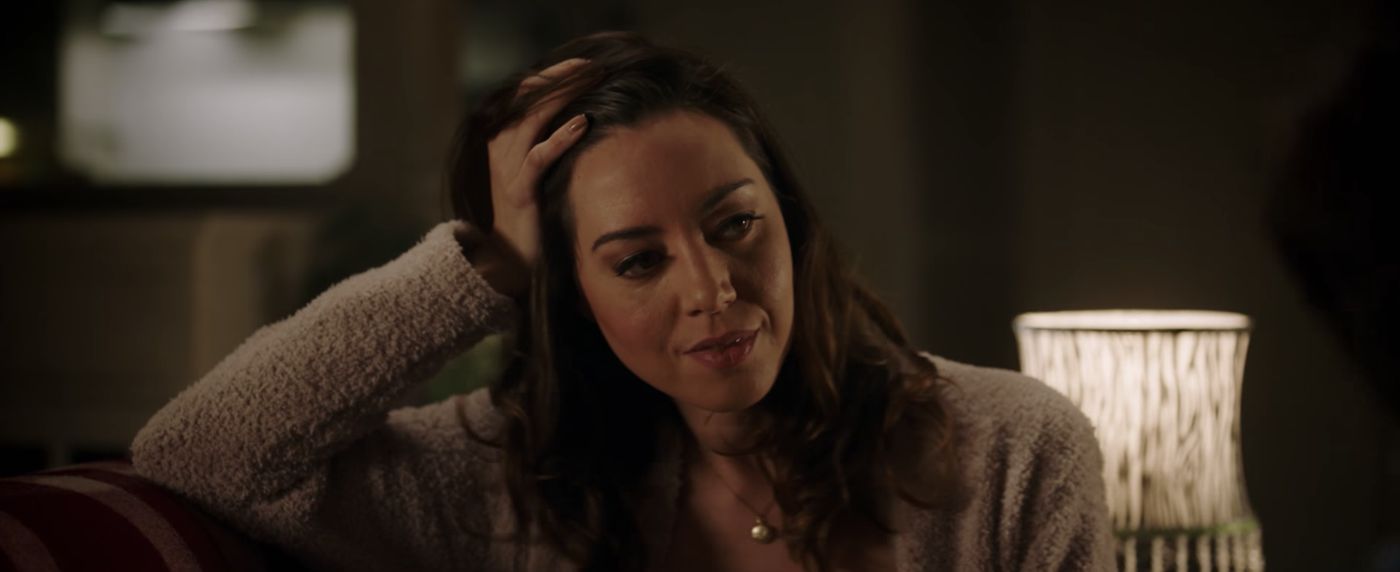 Aubrey lends her voice to Brain, a sagacious spider accompanying Gilbert on his quest. Alongside Aubrey, the film boasts an impressive voice cast, with Miles Teller championing the role of Gilbert, Jenny Slate as the bumbling ostrich Mitzy, Rob Riggle embodying the fiery ark captain, Todd the elephant, Craig Robinson as the cocky bullfrog Clyde, and Stephen Merchant giving life to the menacing crocodile, Croc. Previously known as 'Noah's Ark,' this project is a collaborative endeavor between Unified Pictures and multiple esteemed production houses. The movie is slated to release on April 30, 2024.
3. Agatha: Coven of Chaos (2024)
'Agatha: Coven of Chaos' is an upcoming fantasy series by creator Jac Schaeffer, soon to be a staple in Marvel Studios' Phase 5 lineup. This series offers an expansion into the MCU's mystical realms, shedding light on the intriguing arc of Agatha Harkness that commenced in 'WandaVision.' The narrative deepens the lore surrounding witches and magic as Kathryn Hahn reprises her role as Agatha Harkness. She was initially introduced as the ostensibly harmless neighbor Agnes in 'WandaVision,' only to later unmask her true identity as a formidable witch.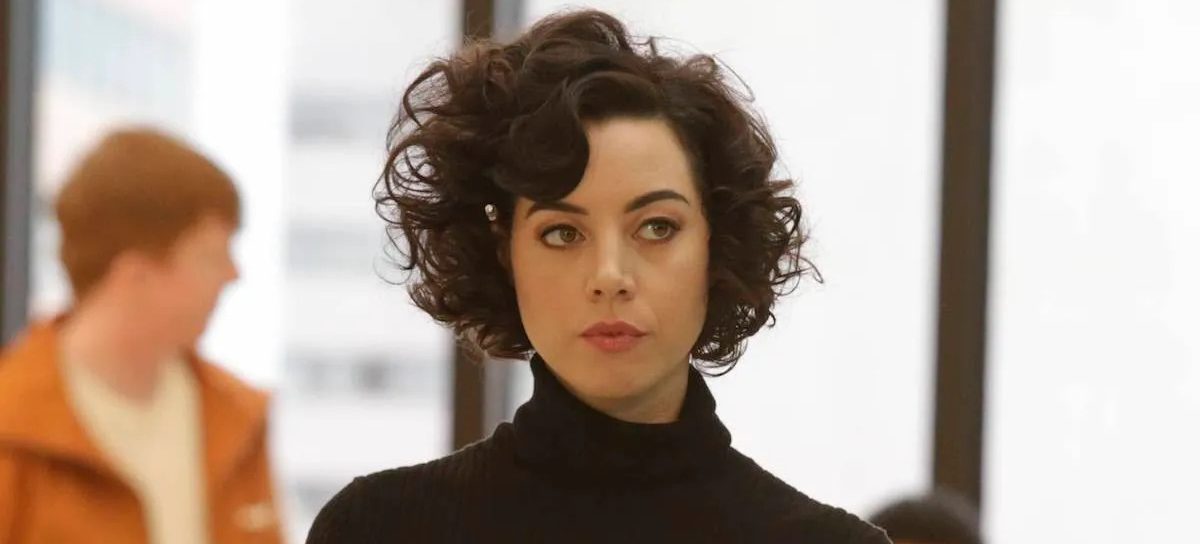 Aubrey graces the cast as Rio Vidal, another witch associated with Harkness. Joining her are Debra Jo Rupp, Patti LuPone, Sasheer Zamata, Joe Locke, Miles Gutierrez-Riley, and several others reprising their roles from the 'WandaVision' series. With directors like Rachel Goldberg, Gandja Monteiro, and Jac Schaeffer at the helm, audiences are keenly anticipating its release in the fall of 2024.
4. My Old Ass (TBA)
'My Old Ass' is an upcoming comedy film directed and penned by the talented Megan Park. The narrative unravels the intriguing life of Elliott Labrant (Maisy Stella). Elliott, armed with wisdom from her future self, is determined not to fall in love. However, her conviction wavers when she encounters the very boy she's been forewarned about.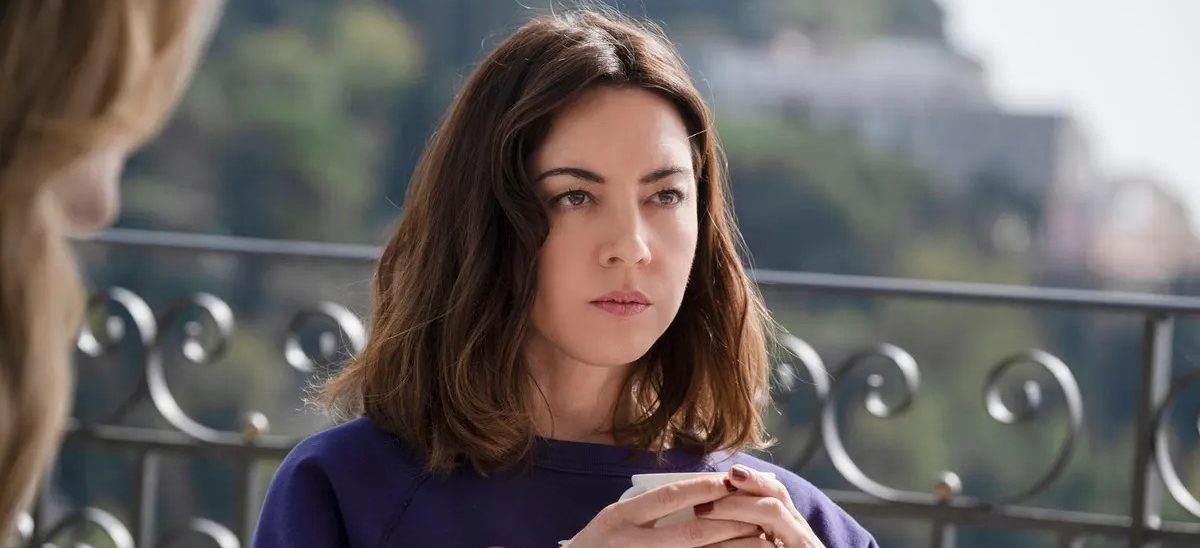 Aubrey is set to feature in a pivotal role, further enhancing the film's appeal. Joining Plaza and Stella is an impressive ensemble comprising Maddie Ziegler, Percy Hynes White, Seth Isaac Johnson, Carter Trozzolo, Kerrice Brooks, and Remington Schneider. Given Megan Park's direction and the engaging premise, expectations are high for a film that beautifully melds humor with the complexities of fate and choice. The film is currently in post-production.
5. Megalopolis (TBA)
'Megalopolis' is an upcoming epic science fiction drama, a passion project of the acclaimed director Francis Ford Coppola. The film has been a dream close to Coppola's heart since the 1980s, reflecting his vision of a post-disaster New York City rebuilt as a utopia. Despite facing challenges in securing financing due to the project's ambitious scale, Coppola's unwavering dedication is finally bringing his long-envisioned tale to the silver screen. The plot unfolds as an architect, against the backdrop of a destroyed metropolis, dreams of a brighter future inspired by ancient Roman tales, only to face resistance from a corrupt mayor.
The ensemble cast is headlined by Adam Driver as Caesar, with notable performances anticipated from Forest Whitaker, Nathalie Emmanuel, Jon Voight, Laurence Fishburne, and Aubrey, among a plethora of talented artists like Jason Schwartzman and Shia LaBeouf. With Aubrey's role shrouded in mystery, it adds another layer of intrigue to this epic. The film is currently in its post-production stages. As Coppola's fervor for 'Megalopolis' reaches its crescendo, the film industry and audiences worldwide keenly anticipate updates on its release trajectory.
6. Animal Friends (TBA)
'Animal Friends' is an upcoming R-rated road trip adventure, seamlessly blending live-action and animation, under the guidance of Emmy-winning director Peter Atencio, lauded for his exemplary work in 'The Machine.' While primarily veiled in secrecy, the narrative orbits around two animals forging an unlikely bond. Aubrey Plaza steps into this vibrant universe, although the nuances of her character are still awaiting public disclosure. Plaza shares the screen with Ryan Reynolds, Jason Momoa, Vince Vaughn, and several other acclaimed actors, ensuring a film that promises both depth and delightful surprises. Penned by the creative duo Kevin Burrows and Matt Mider, the project promises a unique fusion of humor and emotion, further accentuated by its dynamic cast.
7. Olga Dies Dreaming (TBA)
'Olga Dies Dreaming' is an upcoming drama TV series crafted by creator Xochitl Gonzalez, based on her compelling novel. Directed by the accomplished Alfonso Gomez-Rejon, the narrative delves into the intricate lives of a Nuyorican sibling duo, navigating their professional trajectories amongst New York City's crème de la crème, all set against the poignant backdrop of Hurricane Maria's aftermath.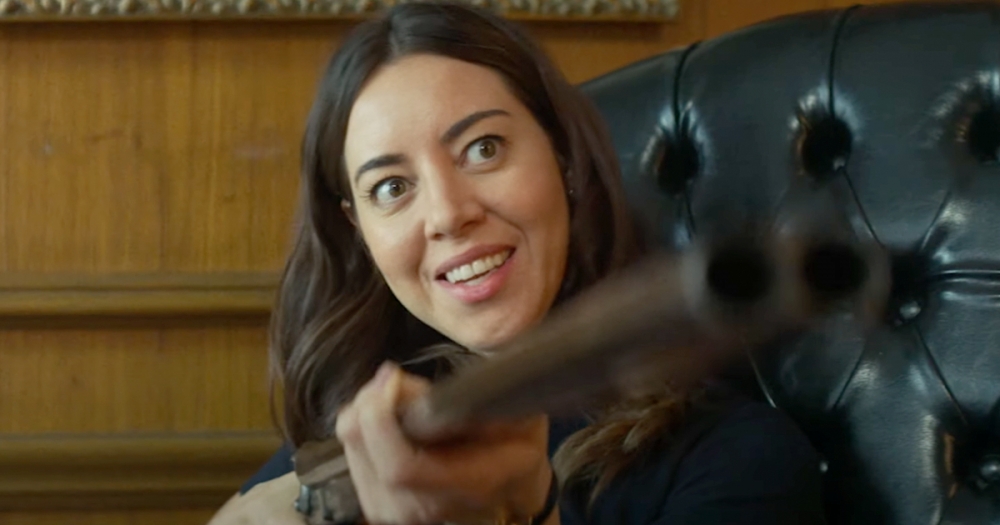 Aubrey embodies the character of Olga Acevedo, bringing to light the challenges and victories of her character's journey. Aubrey's portrayal is complemented by a remarkable ensemble, including Annie Hagg, Ramon Rodriguez, Jesse Williams, Liza Colon-Zayas, Jessica Pimentel, and Wanda De Jesus, among others. Aubrey is also the producer of this series alongside Ramón Rodríguez. The series is currently in pre-production.
Read More: All Upcoming Naomi Watts TV Shows