One thing that tops most of our bucket lists is going on a road trip. For once in our lives, we all want to go on one, either alone or with someone we're really close to. We want to just get away from the world, the maddening crowd and explore places; sleep in the backseat of the car; take classic pictures of beautiful places with a beat-up disposable camera; see the sunrise and the sunset from behind the windshield of our car; feel the cold wind blowing through our hair; observe the world around us deeply and then write about it; meet new people and make memories and most of all, just feel alive in the present moment.
Road trip movies often send out a deeper message than just going from point A to B. They depict transformations of those who embark on them and also stress immensely upon the value of the journey a lot more than the final destination. We understand the value of road trips for you and we also understand that at times a little push is needed to get the courage to leave behind everything for a while and go on one. So we've made a list of some really good road trip movies on Netflix, that will give you the much-needed push to go on a road trip of your own.
8. Kodachrome (2017)
Matt played by Jason Sudeikis is often overshadowed by his father's shadow who was a famous photojournalist. Upon finding that he has cancer, Matt's father's last wish is to go on a road trip with his son from New York to Kansas to get his last few Kodachromes developed before its too late and those memories are lost in unprocessed films. The movie will definitely bring back some pleasant memories to those who once used Kodachromes for taking pictures with Kodak cameras before the company went bankrupt and shut down completely. The film is very predictable overall but that's how most road trip feel-good kind of movies are, right? We do not watch them for a predictable storyline. We watch them for the whole positive vibe that the movie gives out to touch us and at times even inspire us deeply.
Read More: Best Space Movies on Netflix
7. The Fundamentals of Caring (2016)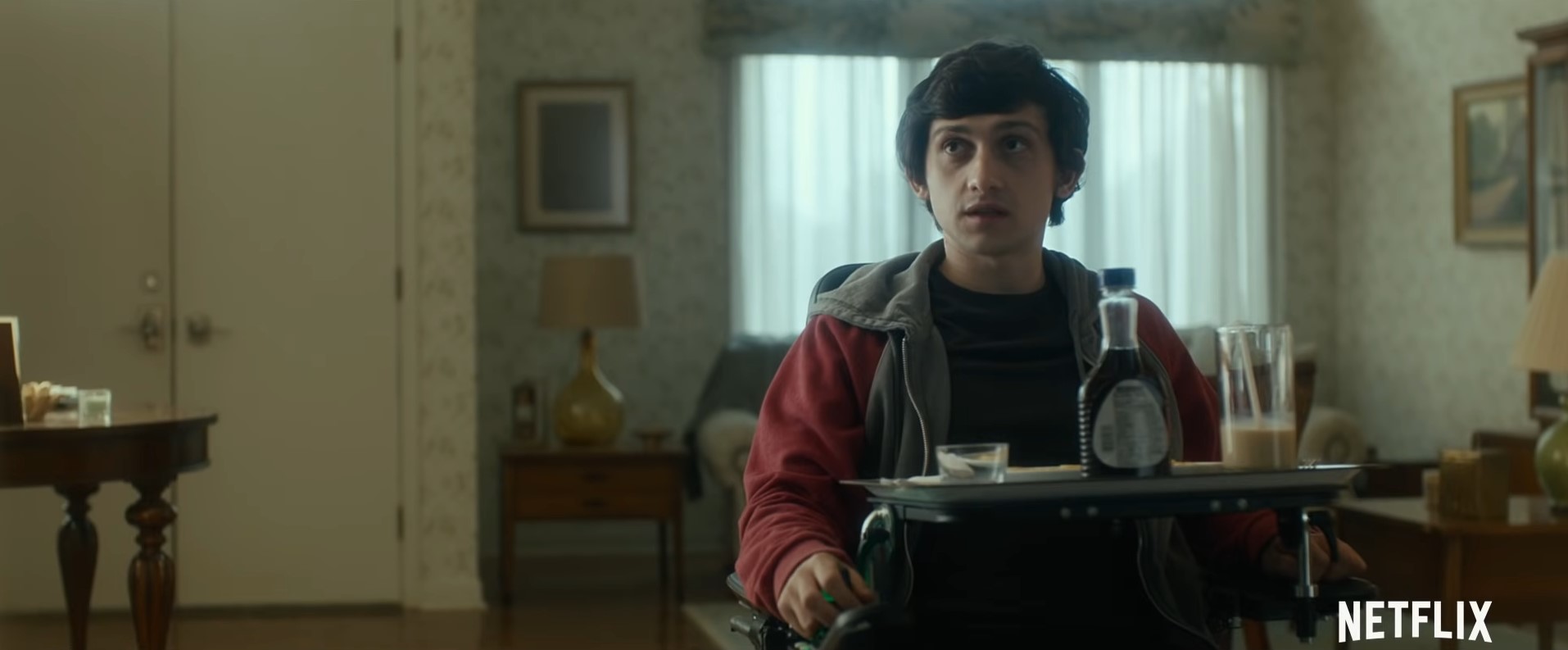 Put the Antman star, Paul Rudd, in any film and he'll surely give you a great performance and some hilarious jokes to remember. 'The Fundamentals of Caring' is one such film where Paul Rudd plays the role of a writer who has recently experienced the loss of a loved one. To recover from that, he decides to become a caregiver. This is when he meets an angry and frustrated teenager who has never left his home because of his disability. During the journey, the two get close and get a deeper understanding of friendship and aspiration. This movie is a pure entertainer when you're in a feel-good kind of a mood and will make you laugh and cry at the same time.
Read More: Most Disturbing Movies on Netflix
6. Road Trip (2000)
Although Josh Parker and Tiffany Henderson are childhood sweethearts in a long-distance relationship, Josh is pretty insecure about his position and feels like Tiffany might engage in infidelity at any point. However, he keeps mailing his girlfriend videotapes to keep the spark in their relationship going. Yet, as the movie progresses, Josh's insecurity gets the better of him, and he ends up sleeping with Beth. Beth and Josh even filmed their sexual escapade on a camcorder, but trouble ensues when the sex tape is mailed to Tiffany by accident. With his relationship in hot water, Josh and his friends embark on a road trip to apprehend the tape before it reaches its destination. Filled with raunchy comedy and witty one-liners, 'Road Trip' makes for a hilarious watch.
5. The Trader (2018)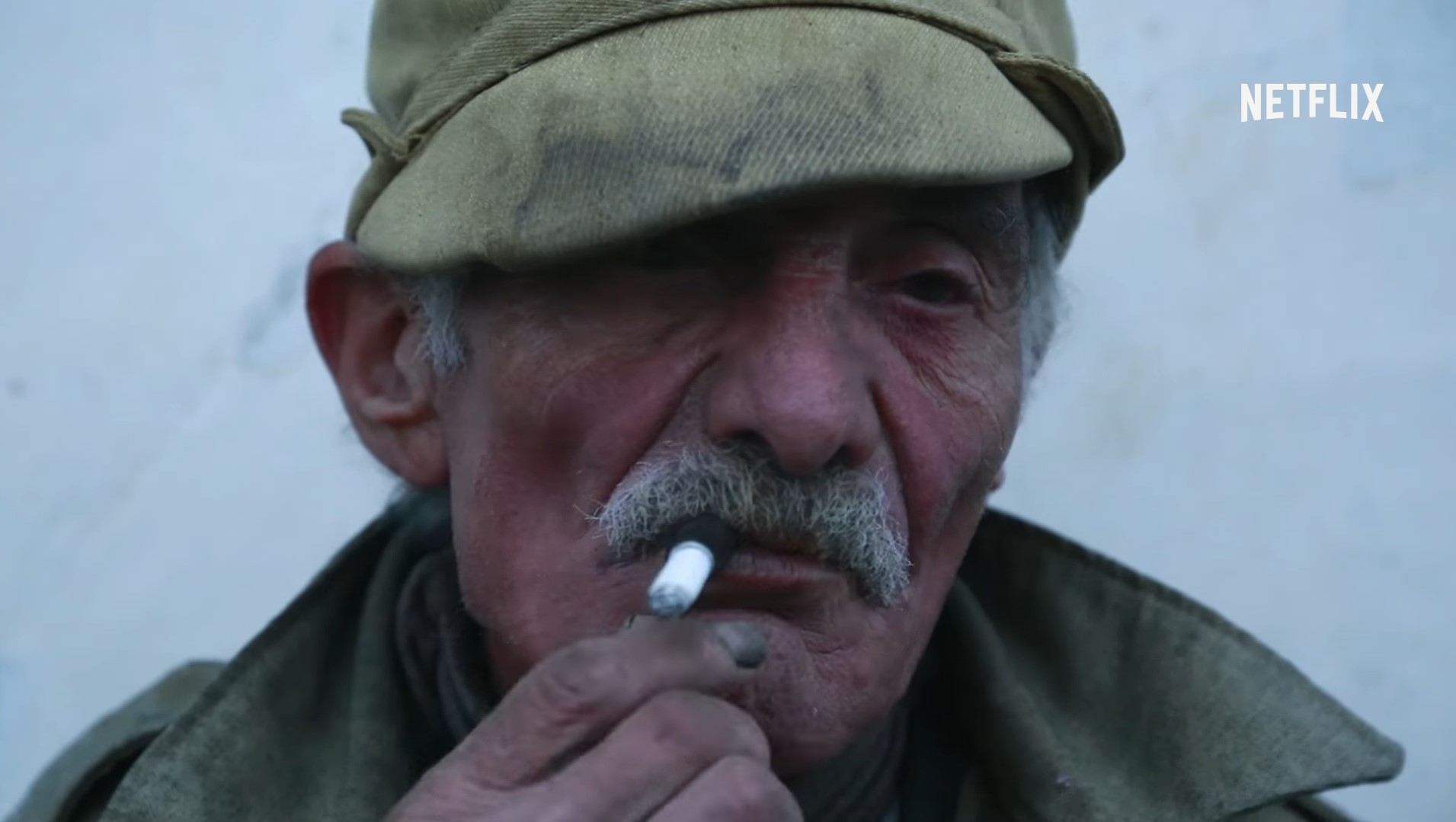 Similar to its title, 'The Trader' is an incredible documentary that follows a poor traveling trader living in poverty and selling his wares in rural Republic of Georgia. His travels take him to remote corners of the country and provide an authentic sneak-peek into the daily lives of the people from that part of the region. The documentary even portrays previously unheard practices like using potatoes as the only unit of currency. For fans who are curious to know more about different cultures and people from around the globe, 'The Trader' will surely be an eye-opening experience.
4. Expedition Happiness (2017)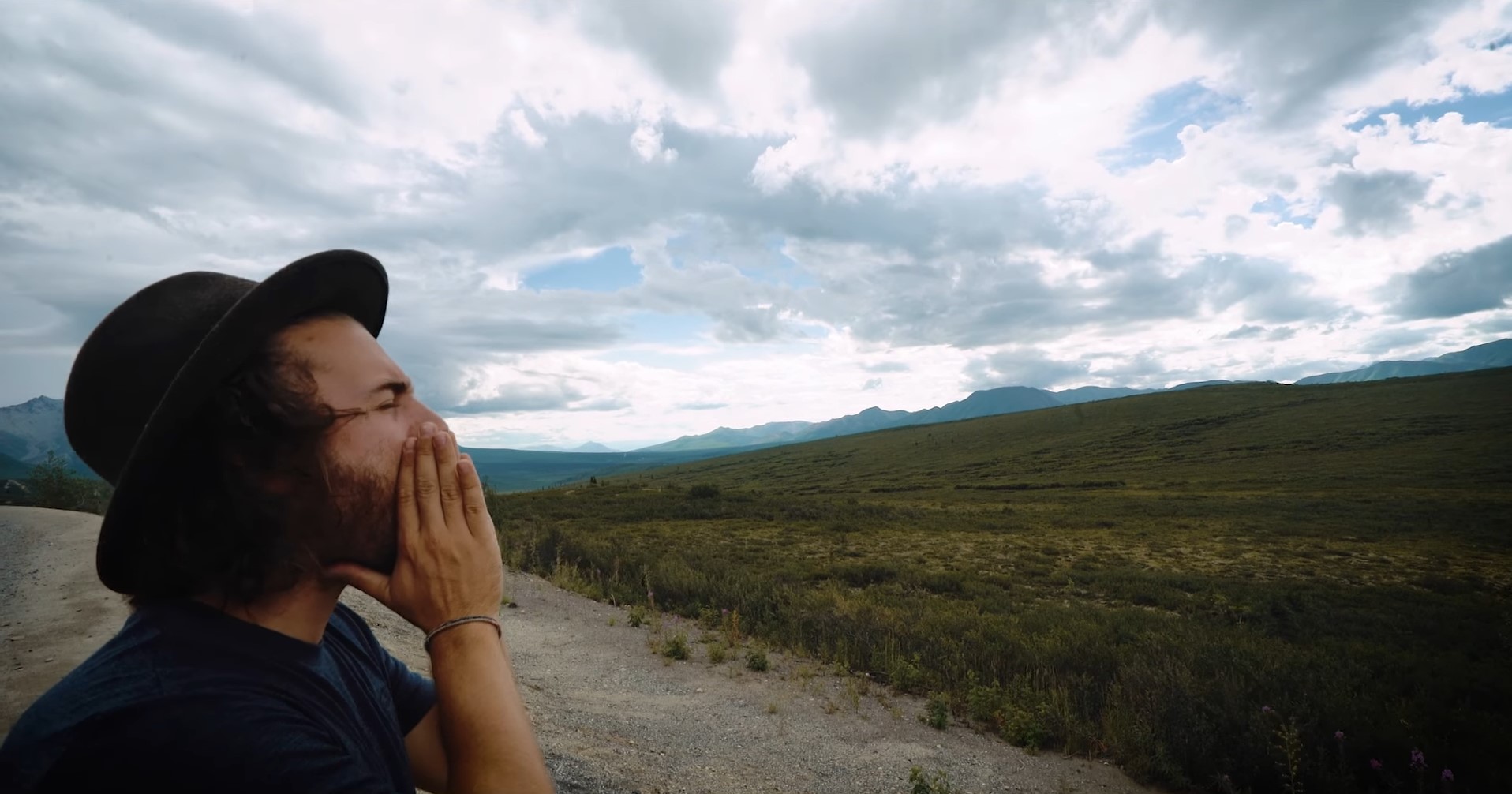 Travel documentaries are a joy to sit through, and 'Expedition Happiness' satisfies every craving in that regard as it follows filmmaker Felix Starck and his then-girlfriend Selima Taibi on a road trip across North America. Felix and Selima originally hail from Berlin, Germany, but soon grew tired of the big city with its highrises, noisy traffic, and congestion. Thus, longing for fresh air, a change in scenery, and new experiences, the pair obtain and refurbish a school bus before setting out on an epic road trip across North America along with their dog. Filmed by the pair themselves, 'Expedition Happiness' provides a fresh take on North America and can be considered a must-watch.
3. Buddies (2013)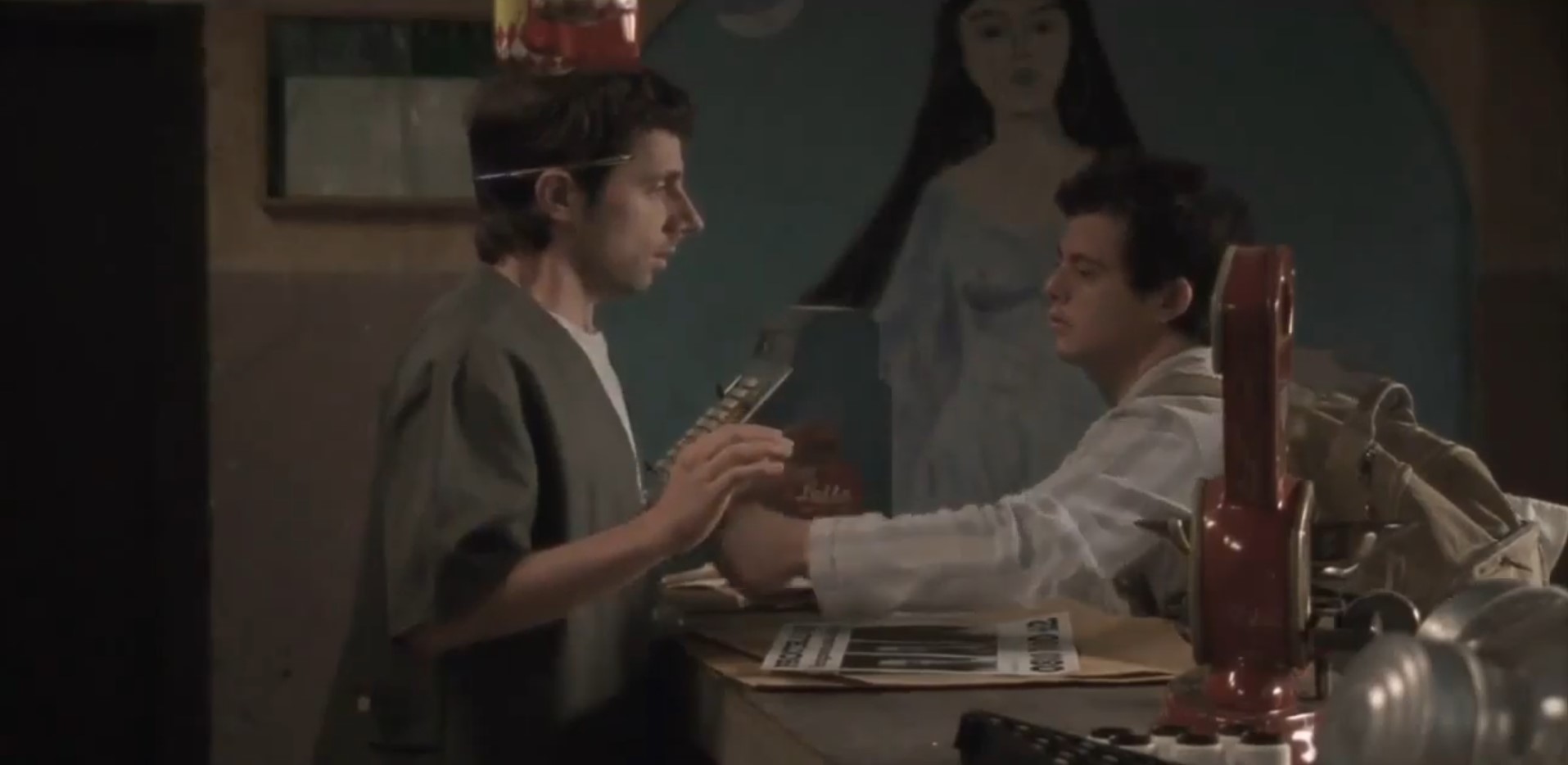 'Buddies' is a heartwarming movie that revolves around three young people with Down Syndrome who work at the video library of their residence. All three are massive movie buffs, and thus, inspired by the movie 'Thelma & Louise', decide to take matters into their own hands and make their wishes come true. Taking the gardener's car, they embark on a road trip of their lives, with just three simple wishes to fulfill. One wants to witness the sea, one wants a husband for herself, and the third friend just wants to fly. However, the trip changes their very perception of life, as the friends experience adventures they haven't even dreamt of before.
2. Into the Wild (2007)
Based on the eponymous non-fiction novel by Jon Krakauer, 'Into the Wild' follows Christopher McCandless, an Emory University graduate who grows disillusioned by modern society after learning that he and his sister were born out of wedlock. He thus decides to destroy his cards, donate his savings, and set out on a road trip on his Datsun 210. Christopher sets out on the journey without informing anyone leaving his family quite anxious. Although the experience he gathers on the trip completely changes him as a person, the movie does lead to a devastating climax asking the question if living alone in the wild was really worth all the pain.
1. Bad Trip (2021)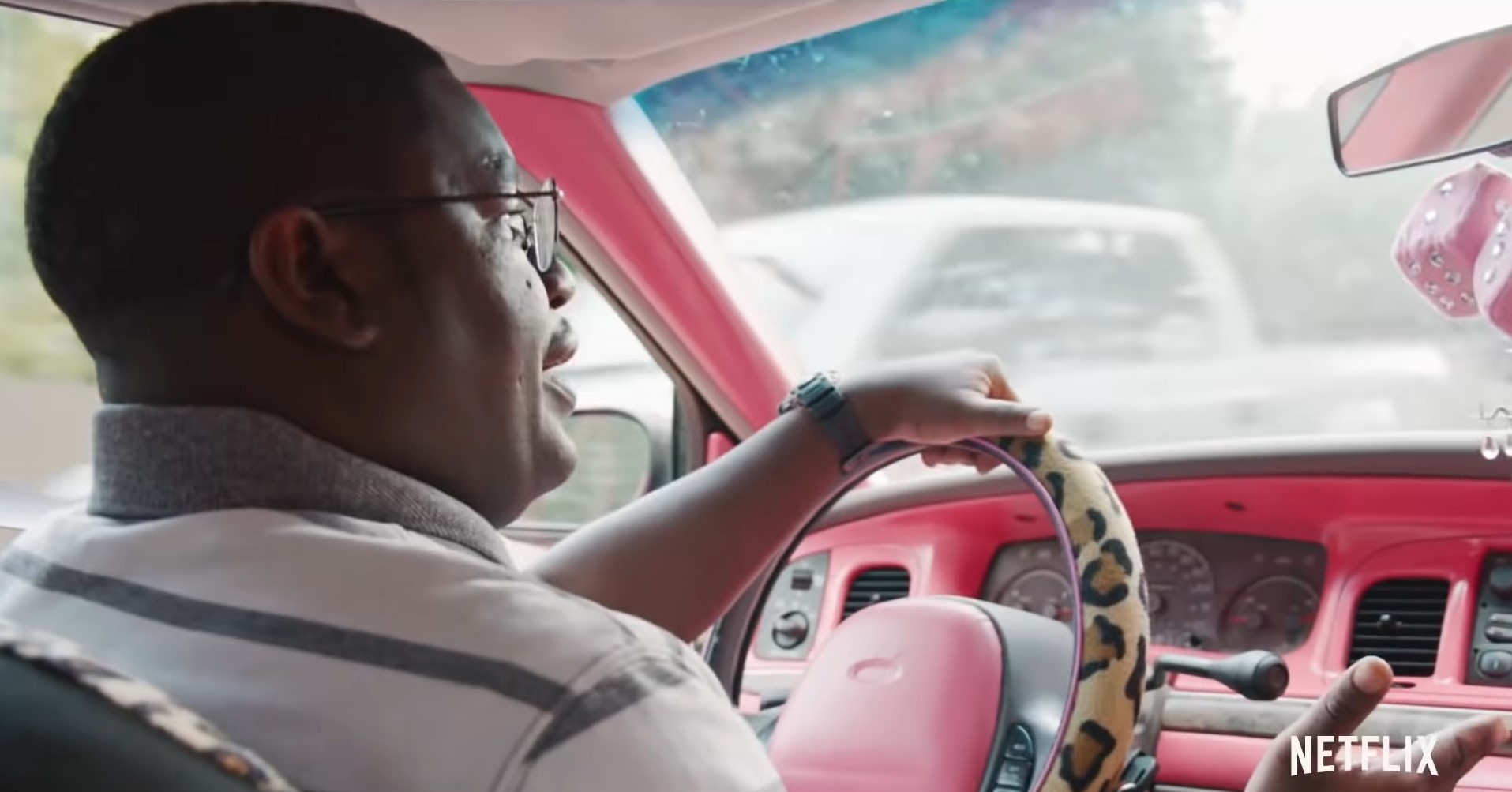 'Bad Trip' is a hilarious comedy road movie that will surely have you falling out of your chair in laughter. Chris Carey and Bud Malone are two friends who are completely dissatisfied with the direction their lives have taken. Stuck at dead-end jobs with no progress or promotion, the two years for even the slightest bit of excitement. However, when Chris unexpectedly comes across his high-school crush, Maria Li, the friends decide to set out on a road trip from Florida to New York City so that Chris can win her over. Thus, the friends then steal a car and set out on a trip that ensues one hilarious incident after the other, while unbeknown to them, Bud's sister, the actual owner of the car, appears hot on their trail.
Read More: Best Stephen King Movies on Netflix