After a day of struggling with the real world, when we get tired, a genre of cinemas comes into our rescue – Comedy. Comedy movies are like no other, tuning us to the real world, making us forget the everyday brawls and sometimes reliving us from a continued stretch of watching action and fantasy films. After all, no one can deny that where action movies are assisted by huge budgets and fantasies by superior computer graphics, comedy flicks remain to be just an amalgamation of an engaging storyline, real-life acting and a set of catchy dialogues and musical options, making them nearer and dearer to us. Here's is the list of the top comedy movies ever.
20. The 40 Year Old Virgin (2005)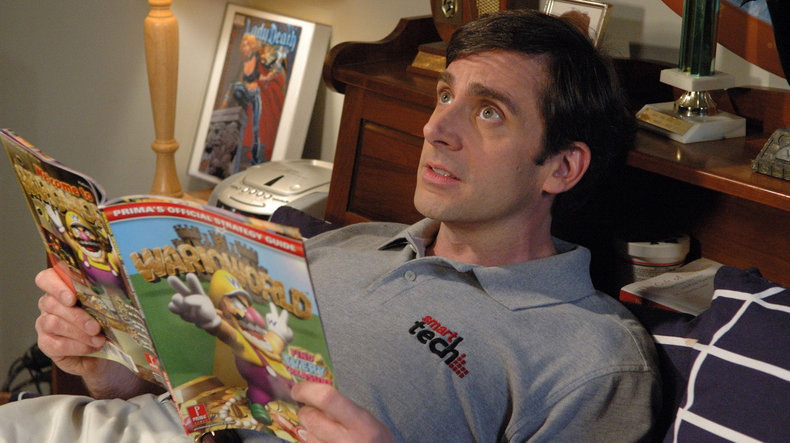 'The 40-Year-Old Virgin' is one of the few sex comedy films in Hollywood, which does not go wrong. Thanks to the lovable cast, unique storyline, catchy one-liners and director Judd Apatow, who previously wrote 'Anchorman'. The film tells about Andy Stitzer (Steve Carrell), how he remains a virgin till 40 years of age and is criticized by his friends and how he finds his perfect partner in Trish (Catherine Keener) and are, at last, married. The film features a simple yet beautiful chemistry between Andy and Trish, which makes it more memorable a watch.
Read More: Best Steve Carell Movies
19. Bridesmaid (2011)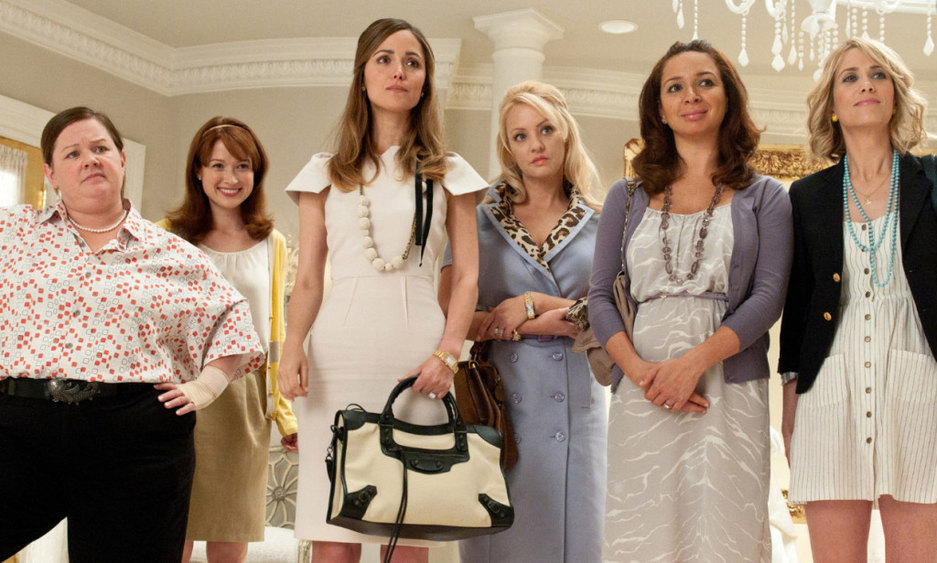 Directed by Paul Feig and produced by Judd Apatow, 'Bridesmaids' is another buddy comedy flick, which stars an ensemble cast of Kristen Wiig, Maya Rudolph, Melissa McCarthy, Rose Byrne and others and tells the story of how Annie(Wiig), ignoring her financial breakdown, strives to become the maid of honour for her best friend Lilian (Rudolph). The film proves throughout that women equal men in sexual frankness, lust, insecurities, vulgarities and drinking, and sometimes goes above and beyond even men.
Read More: Best Collin Farrell Movies
18. The Hangover (2009)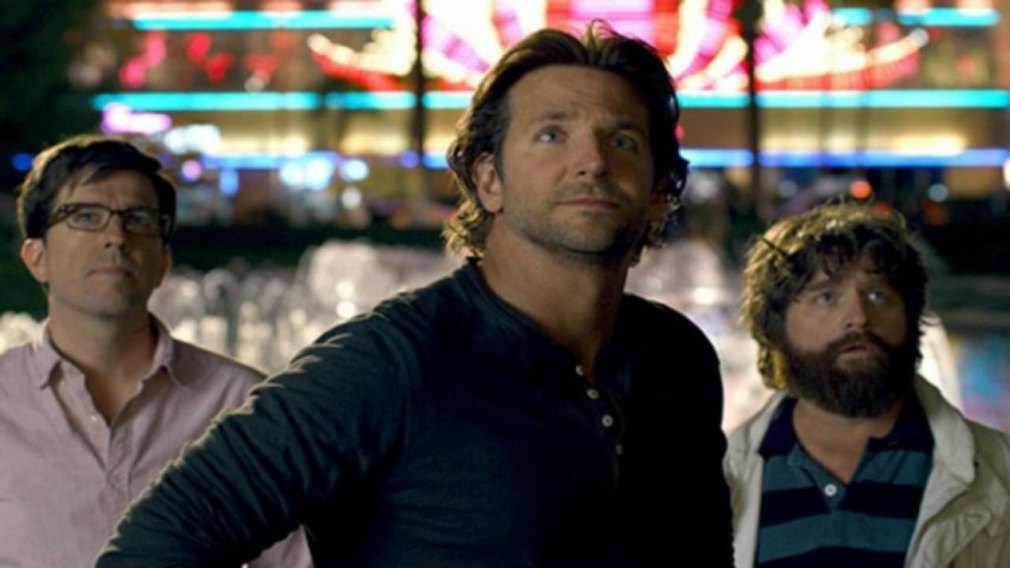 'The Hangover' is funny, all the way through. Director Todd Phillips takes the good looks and acting skills of Bradley Cooper and the patented brand of absurdity set up for himself by Zach Galifianakis and makes a film, which tells us the story of how four friends go to Vegas for a stag party and end up in forgetting about the whereabouts of one of their friends, who is to be married in two days. This film is so funny at times that you might find yourself covered in tears of joy. Does anyone doubts its presence in this list of best comedies of all time?
Read More: Best Bradley Cooper Movies
17. Anchorman (2004)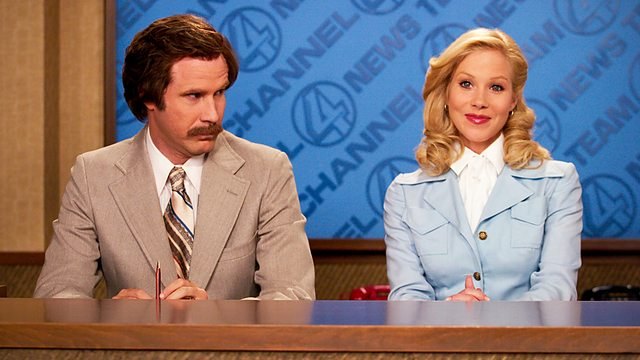 Speaking about a rather unique storyline of male dominance in the news shows during the 70s , 'Anchorman', by director Adam McKay, is possibly the best comedy on the subject. At the centre of this masterpiece is anchorman Ron Burgundy (Will Ferrell) and his rivalry with a female reporter Veronica Corningstone (Christina Applegate), who slowly takes away Ron's fame and makes her mark in a men-only zone. Whether fighting Kodiak bears or throwing eatables at bikers, Will Ferrell portrays a perfect image of his wit throughout the film and makes it one of those films that gets funnier the more you watch it.
Read More: Best Will Ferell Movies
16. Bullets Over Broadway (1994)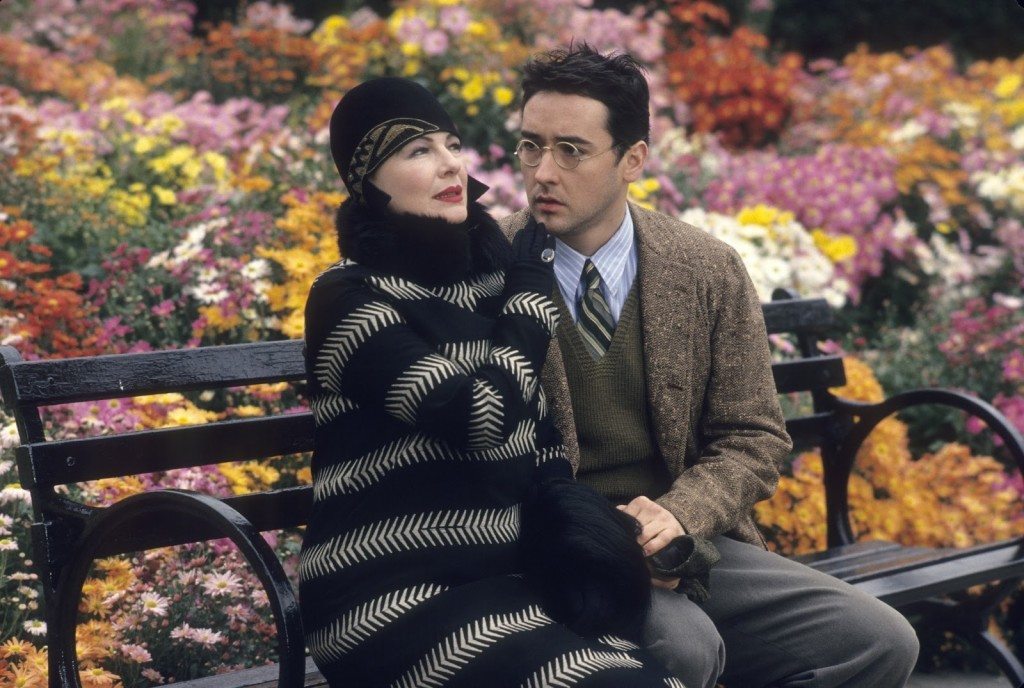 Not Allen's best known film, but one of his very best and certainly among the funniest. Dianne Wiest gives a performance for the ages as a grand dame of the theater playing with a playwright to make her part better, while John Cusack does the best Woody Allen I have ever seen. Chazz Palmiteri is excellent as hood blessed with writing gifts and Jennifer Tilly is wildly over the top as a stripper cast in a serious play as part of the deal of financing the work. Hysterical.
Read More: Best Woody Allen Movies
15. Dumb and Dumber (1994)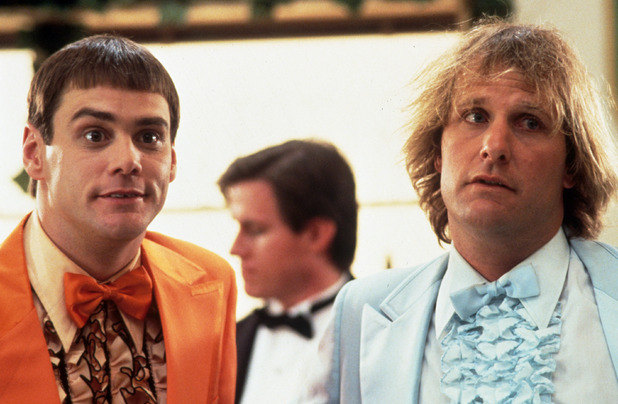 Featuring Jim Carrey and Jeff Daniels in lead roles, 'Dumb and Dumber' was ought to make big and it did, immediately endearing itself to the hearts of comedy-lovers. They star in the film as Lloyd Christmas and Harry Dunne, the best of friends, who, in order to return a suitcase of money to Mary Swanson (Lauren Holly), go to Aspen, only to find out that the money is connected to a kidnapping and they are being pursued by both the policemen and hired goons. The chemistry between the two friends is too funny not to be laughed at, as they plan their lives to get better. The success of the film and achievement of its cult status in the following years made production houses to make a TV show, a prequel in 2003 and a sequel in 2014, none of which could make the same fate as the first counterpart.
Read More: Best Jim Carrey Movies
14. Slap Shot (1977)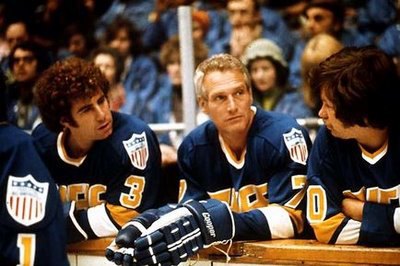 Yes there is some low brow humor in this wonderfully written about about minor league hockey, but it is so well acted and directed, it all falls into place. Paul Newman gives one of his best performances as a player-coach who gets his team to goon it up to draw fans when he hears they are selling their team. The Hanson brothers are among the funniest trios in movie history. Might be for hockey fans only but I love it and cannot remember laughing harder at the time.
Read More: Best Paul Newman Movies
13. There's Something About Mary (1998)
Following their success from 'Dumb and Dumber', the Farrelly brothers made a film that's blend of fun, love and confusion. The film got critical and commercial acclaim, winning itself several awards and nominations. In 'There's Something About Mary', we start with a failed prom date between Ted (Ben Stiller) and Mary (Cameron Diaz) and end with how Ted has to weave through the web of lies made by Tucker (Lee Evans) and Pat (Matt Dillon), who Ted had hired earlier to pursue Mary and who, in turn, had fallen for her. The film compels you to laugh and keeps you enthused about what would happen next, thus making itself worth a watch.
Read More: Best Cameron Diaz Movies
12. The Quiet Man (1952)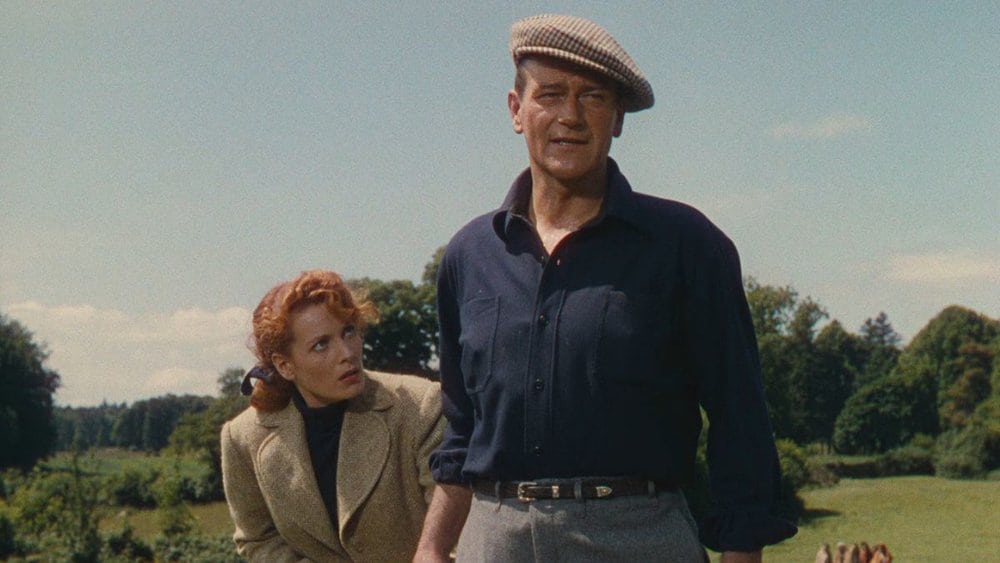 John Wayne plays a former prize fighter who returns to his birthplace with the hope of buying back his homestead and settling down. He soon encounters the various comical townsfolk as well as Maureen O'Hara and he's smitten. The comedy here comes from leveraging the Irish reputation for both bluntness and sentiment. No one is afraid to speak their mind and everyone does. John Ford directed this with great affection for these people and it truly is the best, most romantic work that Wayne and O'Hara ever did.
Read More: Best John Wayne Movies
11. Sideways (2004)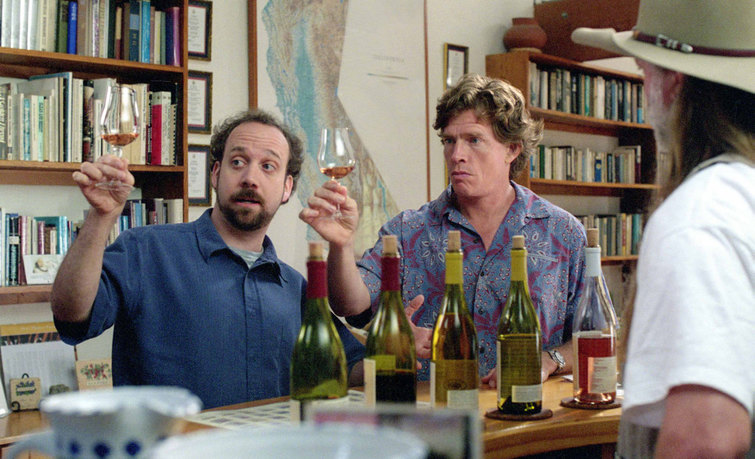 Paul Giamatti should have won the Academy Award for his superb portrayal of Miles, a writer, school teacher and wine lover who is a sad sack disconnecting from life. Using wine as a metaphor for their lives, a group of four spend a week together before one of them will marry. The week will allow each to discover something about one another and Miles finds love again with Maya (Virginia Madsen). Thomas Haden Church is hilarious as his horn dog best buddy Jack. A superb film, with a quartet of excellent performances, fine directing and writing.
Read More: Best Paul Giamatti Movies
10. Punch Drunk Love (2002)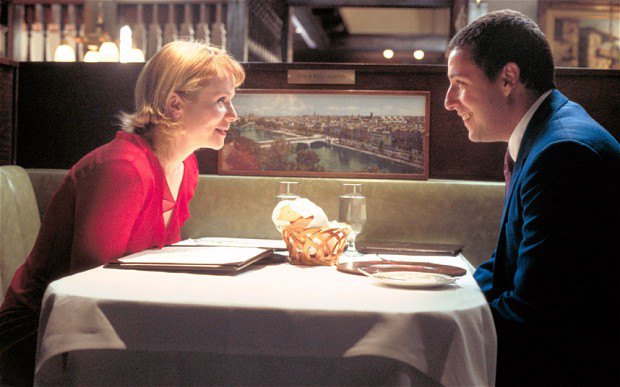 Directed by Paul Anderson, who had garnered critical acclaim from his film 'Magnolia', had expressed interest in collaborating with Adam Sandler and thus, he did, making a film which, though being box-office flop, would derive critical acclaim. 'Punch Drunk Love' tells us about the uneventful life of Barry Egan (Adam Sandler), how he is continuously rebuked by his sister-gang and how his tedious lifestyle is stirred up by events, including falling for Lena (Emily Watson). Paul Anderson uses the comic persona of Sandler to the full extent and gives us a touching and unique romantic-comedy.
Read More: Best Adam Sandler Movies
9. Dazed and Confused (1993)
We can relate to coming-of age teen drama comedies so much with our real lives and that's what makes these films dearer to us. And when such a film is directed Richard Linklater and carries an ensemble cast of Matthew McConaughey, Ben Affleck, Jason London and Milla Jovovich among many, who would later go on to become super-stars, 'Dazed and Confused' is indeed worthy to make to our list. In the film, we follow the course of many teenagers, popular ones, nerds, stoners, blondes, as they participate in many deeds including beer parties, getting busted, dancing, smoking weed, being vocal, for celebrating their last day at high school. 'Dazed and Confused' is a must-see if you want to relive your high school reunion party and would not waste an afternoon.
Read More: Best Ben Affleck Movies
8. The Big Lebowski (1998)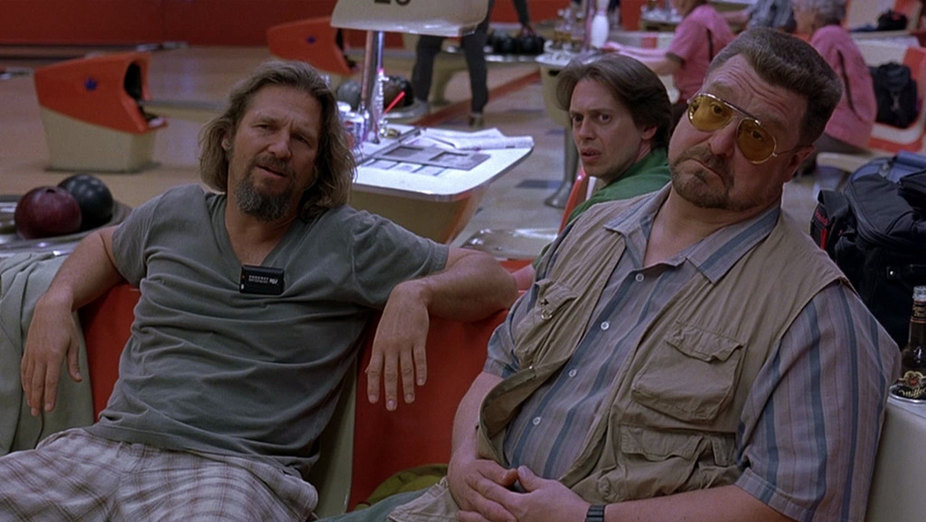 'The Big Lebowski' is about a legend, The Dude (Jeff Bridges), which the protagonist calls himself. Using their already-made popularity with 'Fargo', the Coen brothers gave us yet another masterpiece, which would go on to garner a cult following. The Dude is sent on a dangerous mission with goons and yet more goons, when a simple misunderstandin about his name being similar to a millionaire occurs and hilarity ensures. 'The Big Lebowski' doesn't seem as a bore in even a moment. If anything, it will make you roll on the floor with laughter.
Read More: Best Jeff Bridges Movies
7. Groundhog Day (1993)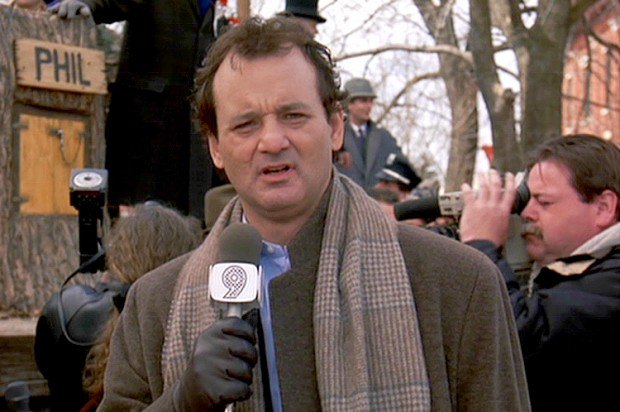 Centering around Bill Murray's effortless and charming performance , 'Groundhog Day' unfolds in front of us subtly that we get awed by its ingenuity, though not losing its touch and humour all over. At the centre of the film is a weatherman Phil (Murray), who gets caught by a blizzard in a town and finds himself trapped in a time loop. Director Harold Ramis and Murray never loses their nerve and create a piece, which would go on to find itself preserved, and also termed to be one of the best spiritual pieces of all times. Though the film is not like other comedies with funny dialogues throughout, but 'Groundhog Day's precision and fidelity to modern film making makes it a marvel to the cinematic world and tops out list today!
Read More: Best Bill Murray Movies
6. Some Like it Hot (1959)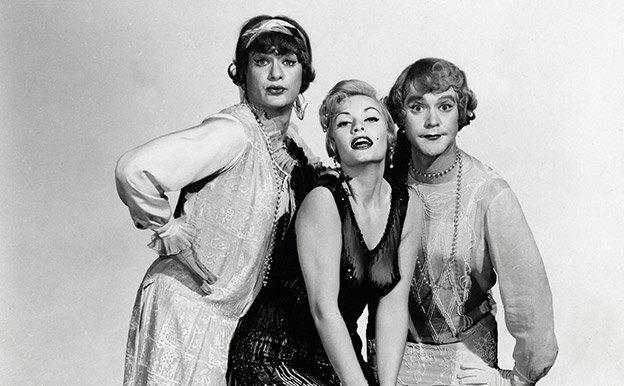 A farce with a difference. We are never quite supposed to believe that Jack Lemmon and Tony Curtis are women and that is part of the joke, that these ugly women are being taken seriously as real girls. That they share the screen with Marilyn Monroe makes it even more difficult to accept them as girls. Jack Lemmon is terrific, Curtis his equal and Monroe was never better. One of Billy Wilders very best film.
Read More: Best Marilyn Monroe Movies
5. Modern Times (1936)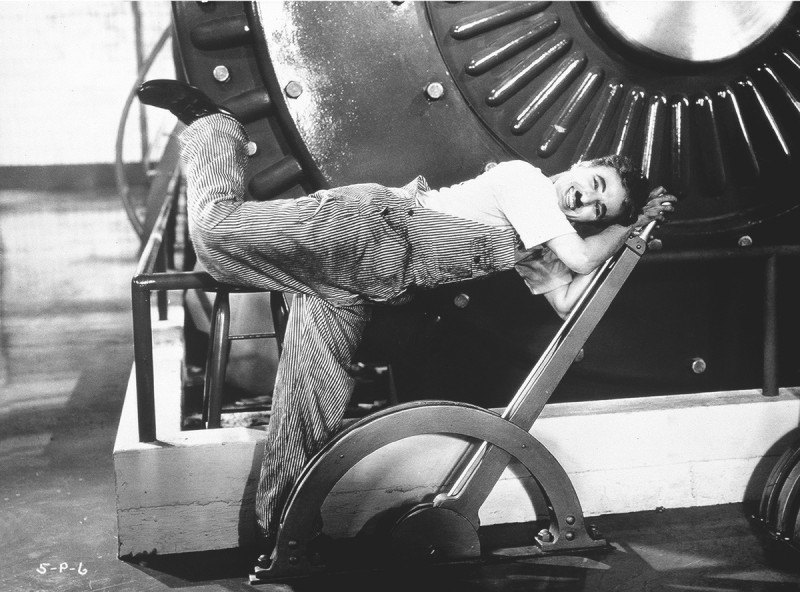 Chaplin, as the little tramp this time, in a film that attacks how the machine age pushes men out of work or robotizes us. The set pieces are perfect, physical comedy at its most graceful with Chaplin at one point swallowed up by a machine and rolling through the gears. He was a genius no question and his best films are all works of art.
Read More: Best Charlie Chaplin Movies
4. Tootsie (1982)
Dustin Hoffman is astounding as Michael Dorsey, who when he cannot get work as an actor, as he argues with everyone he masquerades as a woman and finds work and great success as a woman, Dorothy Michaels. That he becomes a better man as a woman than he ever was as a man is something very special. Hoffman goes further than just acting…he becomes Dorothy in a way no other actor portraying the opposite sex has. Beautifully directed, written and acted by all. Hoffmans performance is simply one of the greatest in the history of the cinema.
Read More: Best Dustin Hoffman Movies
3. Young Frankenstein (1974)
Mel Brooks made the parody great in the seventies, first with Blazing Saddles (1973) which spoofed the western and then Young Frankenstein (1974) which tackled the old Universal horror films, shooting this on the same set as Bride of Frankenstein (1935). Gene Wilder is wonderful as the crazy doctor trying to clear his name, while Peter Boyle is perfect as the monster. Their song and dance must be seen to be believed.
Read More: Best Mel Brooks Movies
2. Annie Hall (1977)
This film revolutionized the love story with an added rule to the boy meets girl, boy loses girl, boy get girl back with boy loses girl forever, making it real, bittersweet, and very very funny. It is smartly written, directed and best of all acted by Diane Keaton who won an Oscar and Allen himself who won Best Director and was nominated for Best Actor. By making it real we could connect with the characters…and he has been doing it ever since.
Read More: Best Teen Movies of All Time
1. City Lights (1931)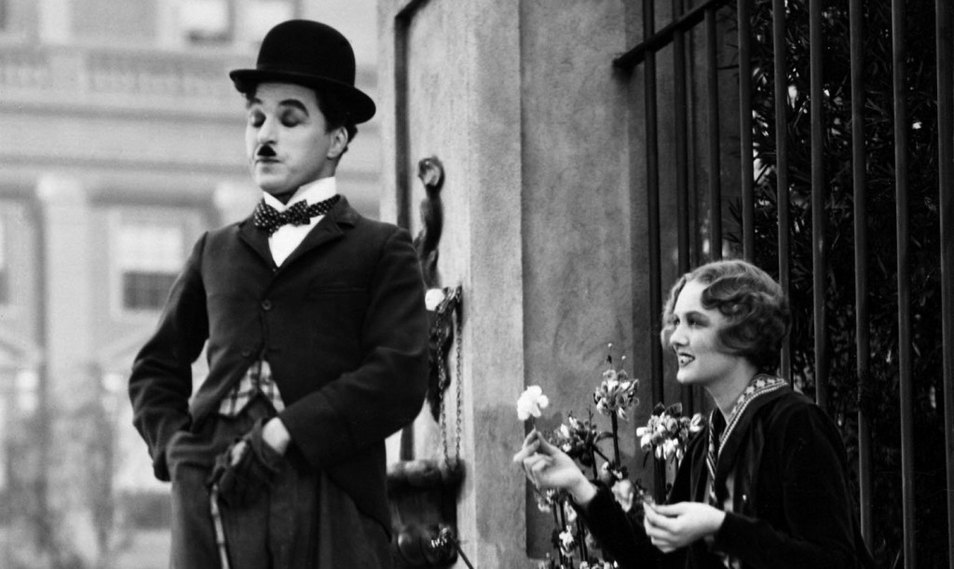 Chaplin's masterpiece is among the greatest films of all time, with a closing shot that still moves audiences to tears all those years gone by. Refusing to make a talkie even after the sound had come to film, he stuck with silent because he believed his comedy worked best as that. As the little tramp who helps a blind girl get back her sight because he loves her, he is superb, but that ending when she discovers who he is is heartbreaking, joyous and breathtaking. Basically, it is one of the rare comedies that makes you cry both out of laughter and out of sadness.
Read More: Best Carrie Fisher Movies