The American writer, actress, and humorist Carrie Fisher passed away on 27th December 2016, leaving behind an enviable body of work in acting to screenwriting. She shot to success with the role of Princess Leia in the Star Wars films. After a period of struggle with addictions, she bounced back in 1987 with her novel Postcards From The Edge, which she then adapted into a movie. She went on to play supporting roles in films and was a prolific author and screenwriter. Here is the list of top movies of Carrie Fisher one needs to check out.
12. Soapdish (1991)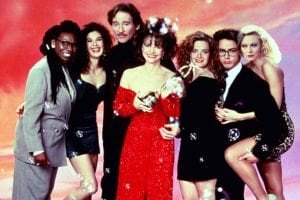 This 1991 comedy stars Fisher along with Robert Downey Jr., Cathy Moriarty and Whoopi Goldberg. The movie revolves around the cast members of a popular daily soap. The movie received mostly positive reviews with the film critic Rita Kempley, writing for The Washington Post, called it "pure joy, a lemon-fresh spoof of daytime drama that does the dishing and may even soften your hands. An uproarious look behind the scenes of a fictional soap opera, it soaks the conventions of the genre with unfailing zest to leave a shine so bright you can see your face in it – art mirroring life and all that."
11. The Women (2008)
This 2008 comedy-drama film saw Fisher in a supporting role alongside Meg Ryan, Annette Bening and Eva Mendes. The plot revolves around a rich New York socialite, Mary Heines and her friends after they discover Mary's husband is having an affair. The screenplay is an updated version of the 1939 film of the same name which was in turn adapted from the play by Cara Booth Luce. Though panned by critics, the movie was a commercial success.
10. Under The Rainbow (1981)
Loosely based on the gathering of dwarfs in a Hollywood hotel to audition for the roles of Munchkins in The Wizard of Oz, the movie stars Carrie Fisher, Chevy Chase and Eve Arden. The hotel becomes a place of utter chaos when the place is filled with midgets, secret agents, Nazi and Japanese spies. Fisher plays the role of Annie Clarke, who works for the production company and has been allotted by her boss to look after the 150 midgets in the hotel.
9. The 'Burbs (1989)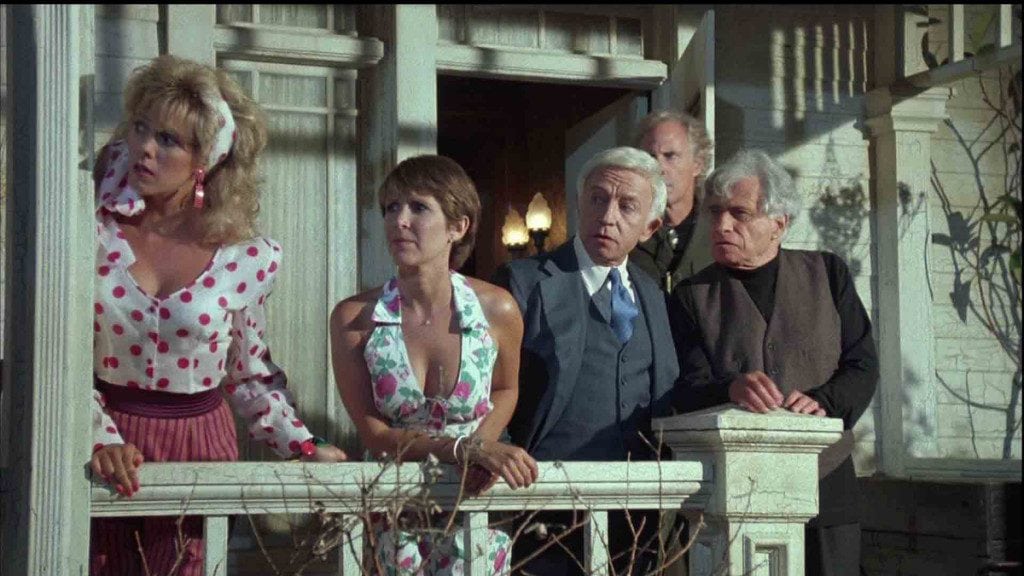 This 1989 comedy-thriller stars the legendary Tom Hanks along with Carrie Fisher, Wendy Schaal and Henry Gibson. directed by Joe Dante, the film is a satire on suburban residents and their eccentricities. Hanks plays the role of Ray Peterson, a city-based individual who has come to his suburban home to spend the vacations. Fisher plays the role of his wife. The Petersons' peace of mind goes for a toss when a suspicious couple moves into the neighbourhood and after a few days, someone disappears mysteriously.
8. Return of The Jedi (1983)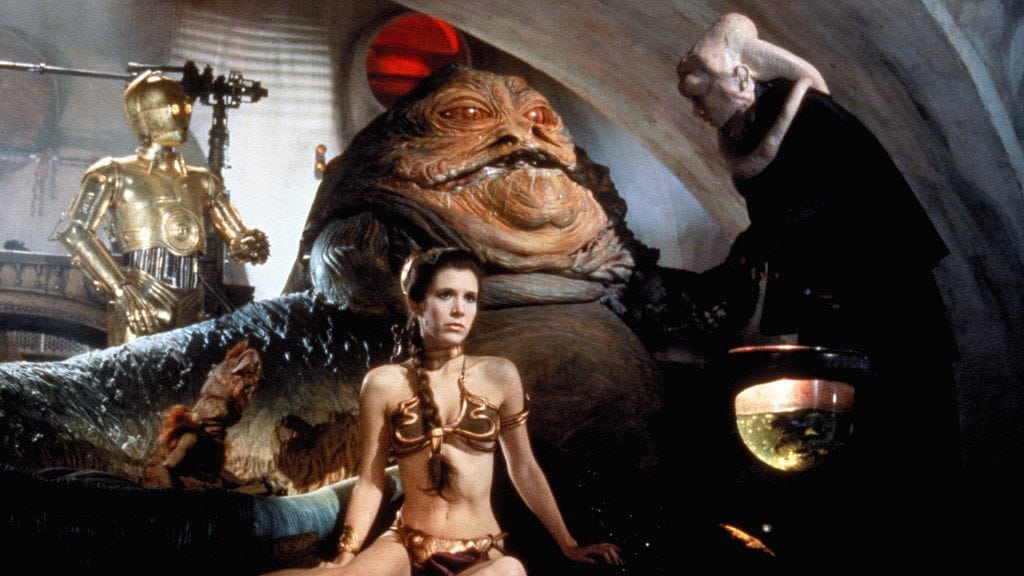 The third instalment in the Stars Wars franchise and the first movie to use THX technology, this 1983 space opera film saw Fisher reprise her role as Princess Leia, co-starring with Harrison Ford, Max Hammil and Billy Dee Williams. The movie follows Luke Skywalker as he attempts to bring his father back to the light side of the 'Force' while the rebels hatch a plan to destroy the second Death Star. The movie received an Oscar for Special effects and was nominated in various other technical categories.
7. Shampoo (1975)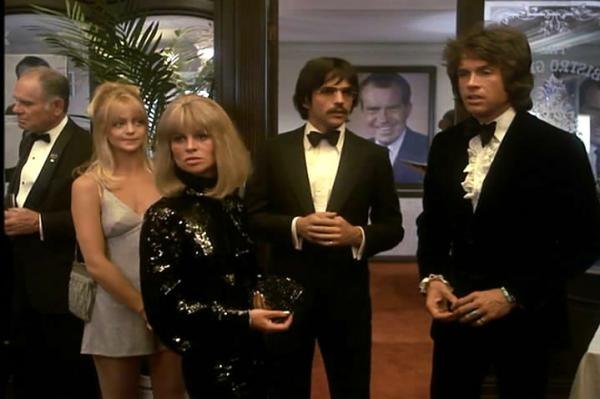 Fisher's debut film directed by Hal Ashby, Shampoo is a 1975 satirical romantic comedy also starring Warren Beatty, Julie Christie, and Goldie Hawn. The movie is set on the Eclection day of 1968, the day when Nixon was elected President for the first time. Beatty plays the Hollywood hairdresser and playboy George Roundy, who personal and professional lives clash when he mixes work with (sexual)pleasure.
Read More: Juliette Bincohe Movies
6. Appointment with Death (1988)
This 1988 British mystery film of which Fisher was a part, is based on Agatha Christie's mystery novel of the same name. The lead character is, of course, Christie's famous Belgian detective Hercule Poirot, played by Peter Ustinov. In this movie, Poirot investigates the murder of matriarch and widow, who had allegedly burnt her husband's will to disown her stepchildren. Naturally, the children become suspects and what follows is an intense suspense drama until Poirot manages to come up with serious answers.
5. Postcards from The Edge (1990)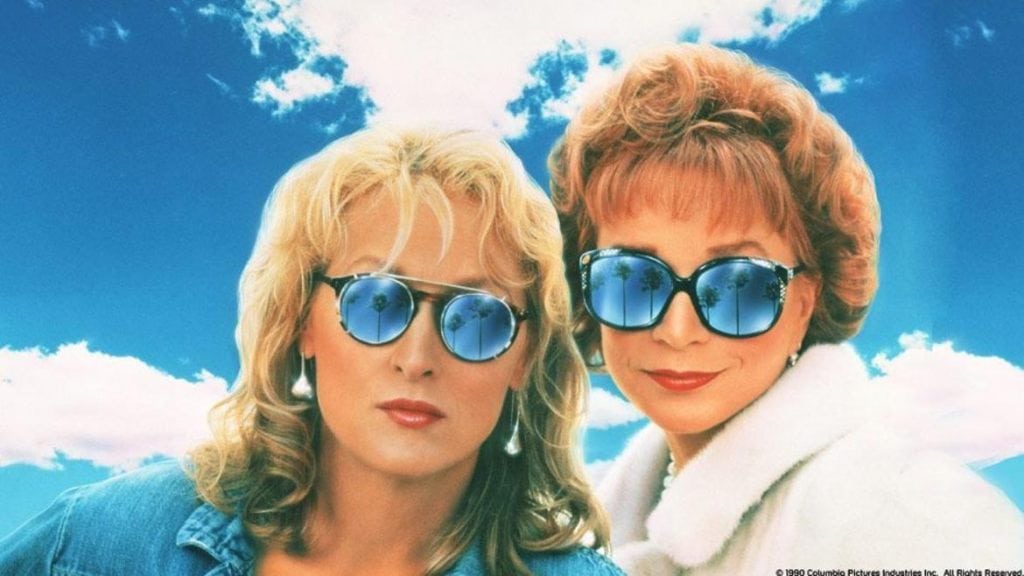 Based on the novel of the same name by Fisher herself, this 1990 comedy drama directed by Mike Nichols saw Fisher sharing screen space with another legend, Meryl Streep. This semi-autobiographical movie is based on Fisher's life when she was recuperating from a drug addiction. The lead character goes through the same ordeal till her production company advises her to stay with her mother, herself a champion drinker.
4. Star Wars: The Last Jedi (2017)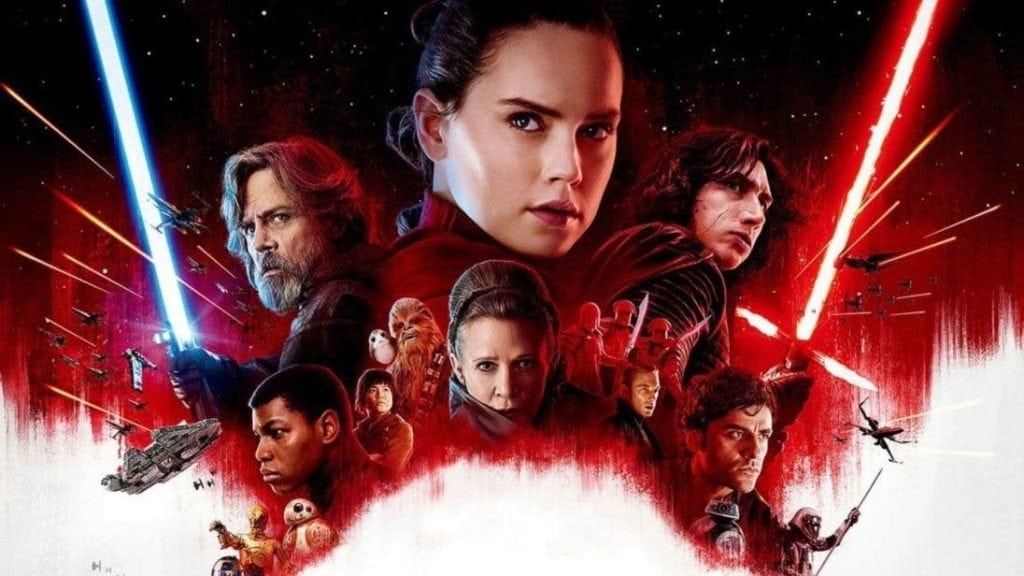 Written and directed by Rian Johnson, this 2017 space opera saw Fisher reprise her role as Princess Leia. The movie was a tremendous success and has gone on to become the 9th highest grossing picture of all time. Along with Fisher, the ensemble cast includes Mark Hamill, Oscar Isaac, Lupita Nyong'o, and Benicio Del Torro. The movie follows a young girl, Rey, who confronts Luke Skywalker and expresses her desire to learn the ways of the Jedi forces. And as she shows signs of the Force, Luke is forced to take a decision that would change their lives forever.
3. The Blues Brothers (1980)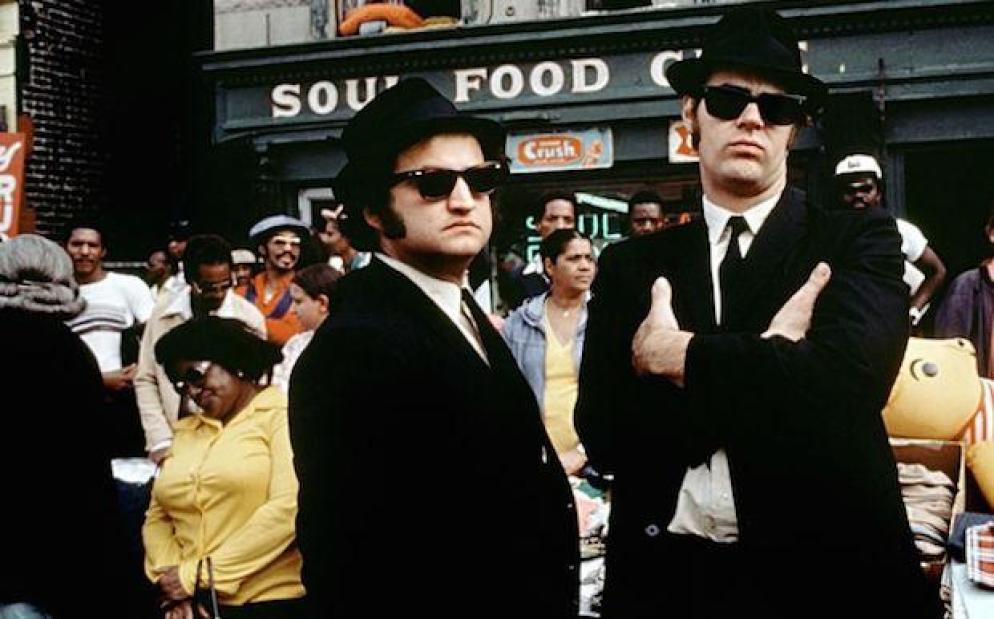 This 1980 musical comedy film revolves around two brothers, Jake(John Belushi), a recent convict, and his brother Elwood (Danny Ackroyd). This duo, known as The Blues Brothers, want to save the orphanage they grew up in by raising 5000 dollars. They try to get the money by putting up their old band together and performing at a few gigs in and around town. The movie was positively received by critics and was praised for its musical numbers and high octane car chases.
2. Hannah and Her Sisters (1986)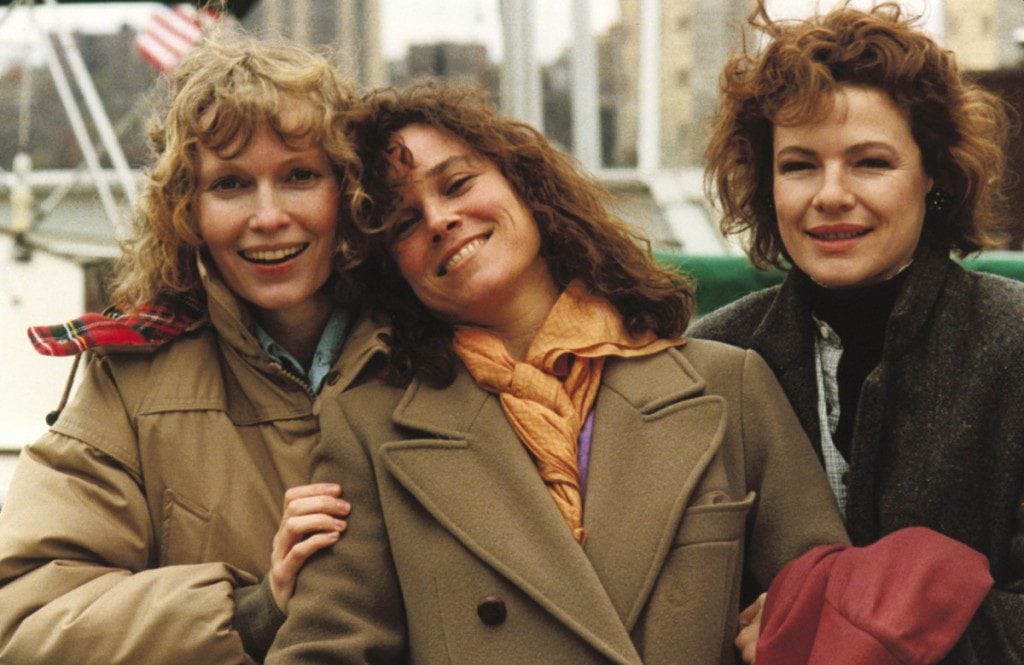 This 1986 comedy drama written and directed by Woody Allen features Fisher in an ensemble cast along with Michael Caine, Mia Farrow and Allen himself. The movie revolves around three sisters, Hannah, Lee and Holly when they come together for a Thanksgiving Dinner and Hannah's husband starts having an affair with Lee. Highly appreciated by critics, the movie won Academy awards for Best screenplay, Supporting Actress and Supporting Actor.
1. Star Wars Episode IV- A New Hope (1977)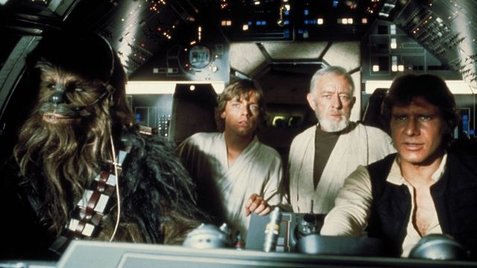 Written and directed by George Lucas, this was the first movie in the star wars franchise and stars Carrie Fisher, Harrison Ford, Mark Hamill and Peter Cushing. Since its release, the franchise has earned an iconic status and has become an everlasting part of American popular culture. The story follows an intergalactic civil war between the Rebel Alliance and the ruthless Sith lord, Darth Vader. The Rebels are led by Princess Leia (Fisher), who manages to steal plans of the Galactic Empire's Death Star. The movie was adored by both audiences and critics because of its perfect blend of a humane story with exquisite special effects, creating a unique world unto itself.
Read More: Marilyn Manroe Movies