Bill Murray is a truly talented actor whose films are not just commercial successes but intellectual delights. A person who had made a niche in Wes Anderson's films in a mostly dejected, existential role, Murray has had plenty of films under his belt and we bring to you the list of his top 15 movies.
15. Hyde Park on Hudson (2012)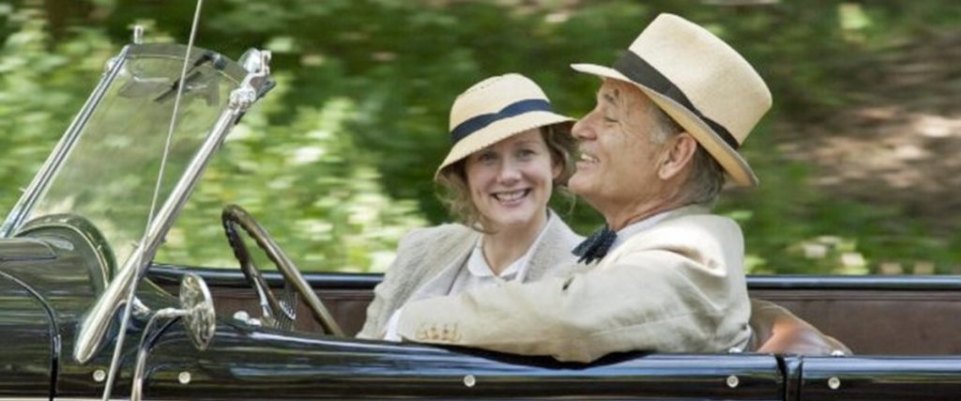 A British historical comedy drama, this film stars Bill Murray as Franklin D. Roosevelt, one time president of the USA. Murray delivers a performance as a confident and humane president but one who had a predilection to maintain numerous affairs. Murray's performance is stunning in a film that is often overlooked when one considers his oeuvre of works. However, this film is a definite recommendation to viewers interested in Murray's acting.
14. Quick Change (1990)
A film that didn't quite enjoy a very wide audience, it still follows a rather funny plotline of a group of robbers who rob a bank and then get lost in New York. The series of misfortunes that the trio face after a relatively simply and hassle free robbery will have the audience in splits and Murray as Grimm, one of the bank robbers does an excellent job. A typical comedy of fates, this movie deserves a spot on the list and definitely deserves a broader audience base.
13. Meatballs (1979)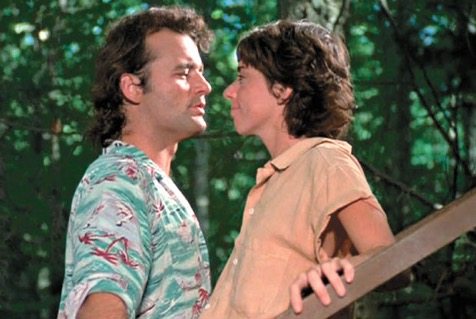 Directed by Ivan Reitman, this was Murray's first major appearance in a leading role and marked the brilliant partnership with Ivan that would see two great movies of Murray's career – Stripes and Ghostbusters. In this summer camp classic, Murray plays Tripper Harrison, a summer camp counselor who forms a friendship with Rudy one of the boys at camp. The film touches on themes of friendship, romance, rivalry and finding oneself. Murray is spectacular in his first appearance and a discerning viewer would be able to see the glimpses of an actor with great potential who would set out to realize the same.
12. Kingpin (1996)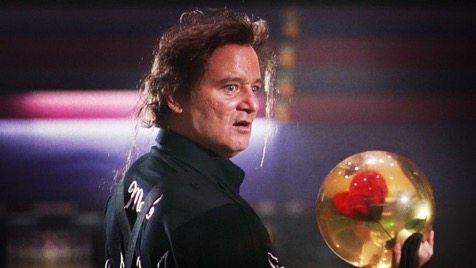 A sports comedy, this film stars Woody Harrelson as the protagonist and Bill Murray as the antagonist. Centered around the sport of bowling, Murray as Ernie McCracken acts the role of a detestable villain – a person who plots to end Roy Munson (Harrelson's) career and who slights Roy later. While McCracken does win the ultimate tournament too, in a manner that belies the typical hero villain tale, both Roy and his new protégé Ishmael turn their lives around. Thus the film ends on a happy note for all although we would have liked Murray's character to face some consequence, but perhaps that is just Murray's talent as an actor if he can get us to hate the character.
11. What About Bob? (1991)
Directed by Frank Oz, this black comedy stars Bill Murray and Richard Dreyfus. Murray plays Bob, a good natured docile man who forms an obsession with his psychiatrist Dr. Leo Marvin (Dreyfus). Bob soon follows the psychiatrist on vacation and befriends members of his family sending the doctor over the edge. While the film is dealt with as a comedy the unmistakably sinister undertone lingers and is best brought out when the doctor is tied to a tree with a bomb around his neck. The stellar performance from both Murray and Dreyfus makes the film a success and portrays effectively the tension between patient and doctor.
Read More: Best Comedy Movies of 2017
10. Scrooged (1988)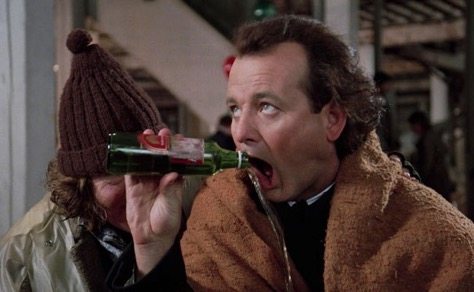 Directed by Richard Donner, this film is a modern-day retelling of the Christmas Carol and the miser Scrooge whom we all know so well. Frank Cross IBC television president is played by Bill Murray. He might not be a miser, but he is an intensely exacting and despicable man and a person with little concern for others. Much like Scrooge, Frank is visited by the three ghosts and undergoes a redemption and becomes a changed man. A person who begins to value family and emotions over success and career – Frank's story becomes a true Christmas miracle and Bill Maurray's stellar acting makes the movie as good as it is.
9. Zombieland (2009)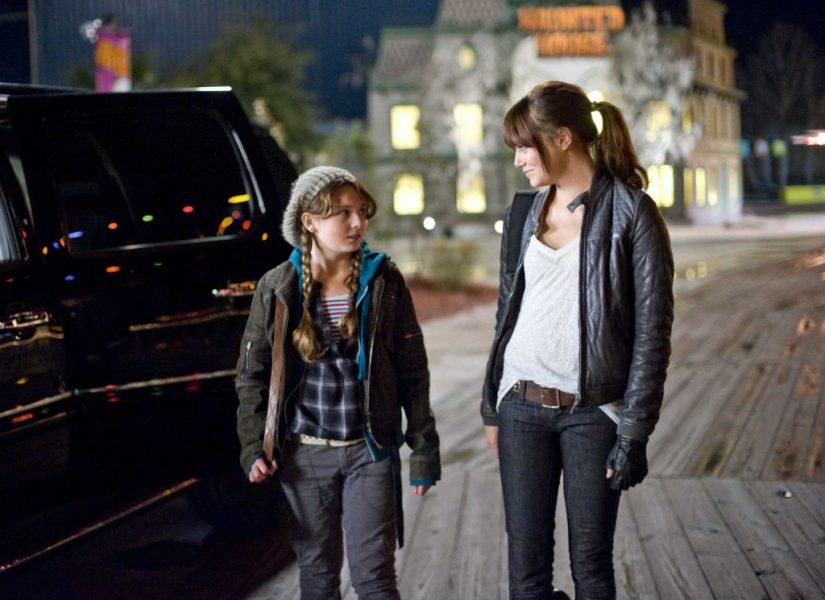 The comedy horror film is set in a post apocalyptic America where Woody Harrelson teams up with Jesse Eisenberg to try and outlive a zombie outbreak. Bill Murray appears as himself in the movie and is shown when the survivors visit Los Angeles. Murray in a typical effortless comic move dresses up as a zombie so that he can move freely in a zombie infested landscape. His acting and make up are however so convincing that Eisenberg's character falls for it and he is shot dead. Probably if there actually was a zombie outbreak, Murray would behave exactly in this fashion keeping to his unique way of viewing life.
8. Where the Buffalo Roam (1980)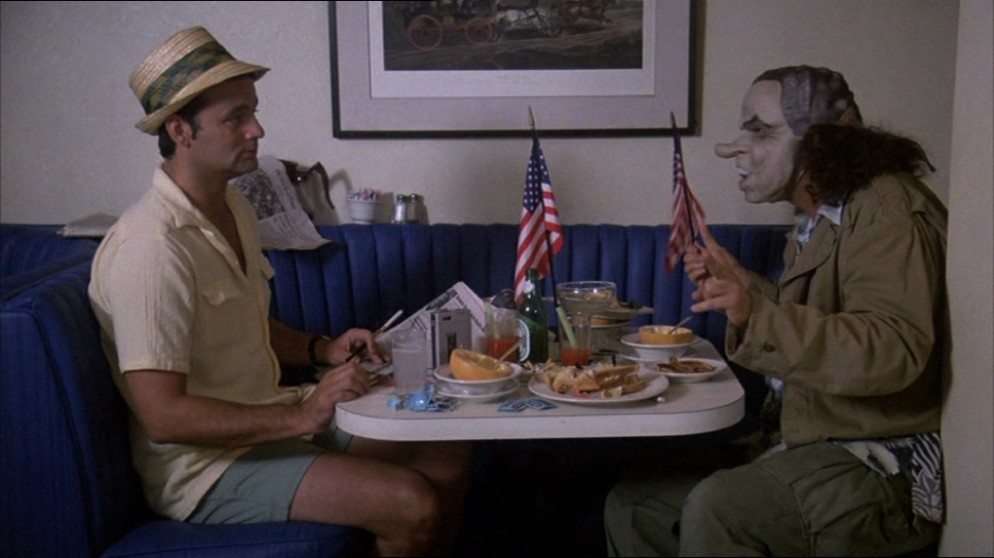 Directed by Art Linson, this film is based on the life of the eccentric but talented writer and reporter Hunter S. Thompson. While most people are more accustomed to Johnny Depp's portrayal in Fear and Loathing in Las Vegas, Bill Murray efficiently slipped into the role of a man who is very alike to Murray in their sensibilities and Bill Murray does an excellent and commendable job portraying the crazy, weird , drug fuelled life of the man who invented gonzo journalism.
7. Rushmore (1998)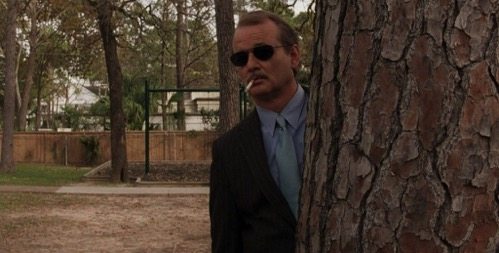 One of Wes Anderson's earlier films, this movie is based on the events surrounding a schoolboy. Rushmore is shown to be a private school, but Anderson's deft storytelling soon allows it to transcend a spatial value and go on to signify a sense of belonging. Max Fischer played by Jason Schwartzman is a student who finds a sense of belonging in the school premises that allow him to forget his past and later goes on to find the same sense of belonging in his relationship with Rosemary Cross a teacher at the same school. Herman Blume played by Murray is part of the narrative as a businessman who befriends Max and later falls for Rosemary as well. The tensions in the relationships between the three and the backdrops of their private lives – Max's humble background, Blume's utter disenchantment with his current life all makes for an enjoyable tale. Rosemary and her love becomes the signifier for the sense of belonging that both Max and Herman feel when they are with her and it is brought out beautifully in the conversation between the two ex-friends where they both state that Rosemary is their Rushmore.
6. The Life Aquatic with Steve Zissou (2004)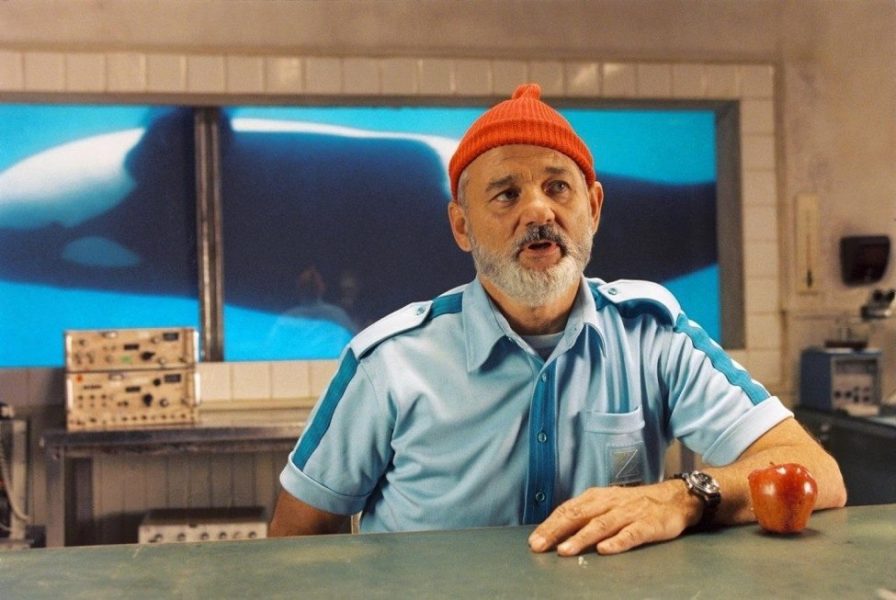 One of Wes Anderson's finest films, this movie is marked by beautiful storytelling, poignant acting and themes and breathtaking cinematography. Steve Zissou the protagonist played by Bill Murray is an oceanographer who decides to document the movements and destruction of a 'jaguar shark' that was responsible for the death of his partner Esteban. Accompanied by a motley crew that includes his estranged wife, Steve Zissou sails into adventures and tries to overcome them. He forms a special bond with Ned, a boy who believes Zissou to be his father. When Ned dies in this quest, Steve undertakes the remainder of the quest alone but on coming face to face with the shark decides to let it live. A deeply moving film that reveals its subtle nuances on repeated viewing, Bill Murray makes his indelible mark as 'the Zissou'.
Read More: Best Comedy Movies of 2015
5. Stripes (1981)
Another thoroughly enjoyable comedy starring Bill Murray, this film could be a close competitor of and according to some fans even better than Caddyshack. That is seriously high praise for any film and it is no wonder since this film does deliver. The plot follows a John Winger, played by Murray, a man who loses his job, apartment and girlfriend in a short span of time and realizes he is a loser and joins the army. A slacker in training, he nonetheless delivers impassioned speeches to his platoon and they organize themselves in the graduation drill. However, Murray's character has a mischievous spark as he and his friend steals an army vehicle to meet their new girlfriends stationed in West Germany. Murray delivers a performance that truly showcases his diverse acting prowess, displaying mischief and humor and impassionate heroism as and when necessary.
4. Caddyshack (1980)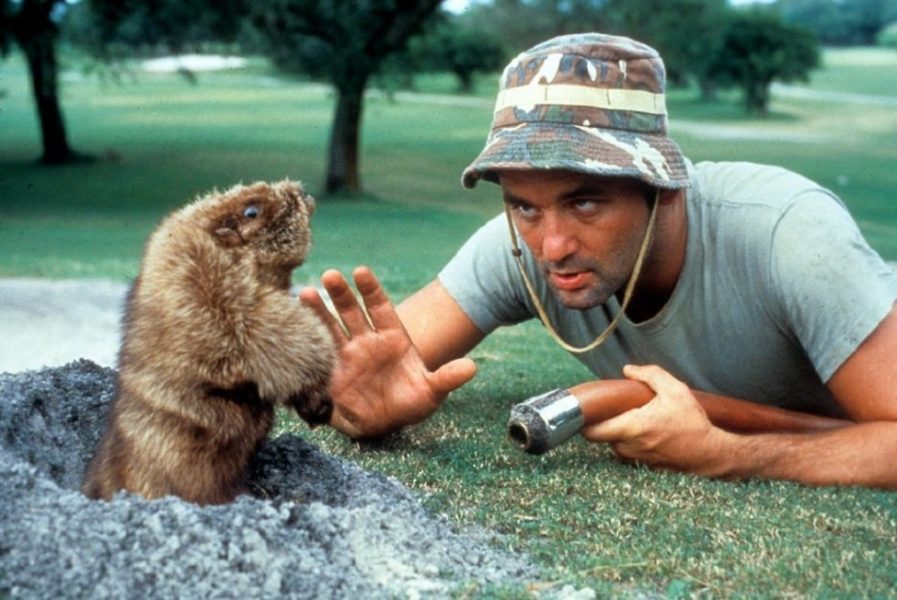 Directed by Harold Ramis, this film is easily one of the funniest films you are likely to see. Enjoying a rewatch rate almost as high as The Big Lebowski, the plot follows the antics on a golf course and the extremes to which the people will go to preserve exclusivity. Murray plays the role of Carl Spackler, a man entrusted with a gopher problem and one who makes a complete fool of himself and fails in solving the problem. Marking Ramis' directorial debut, this film went on to solidify Murray's status as a fine comic actor.
3. Ghostbusters (1984)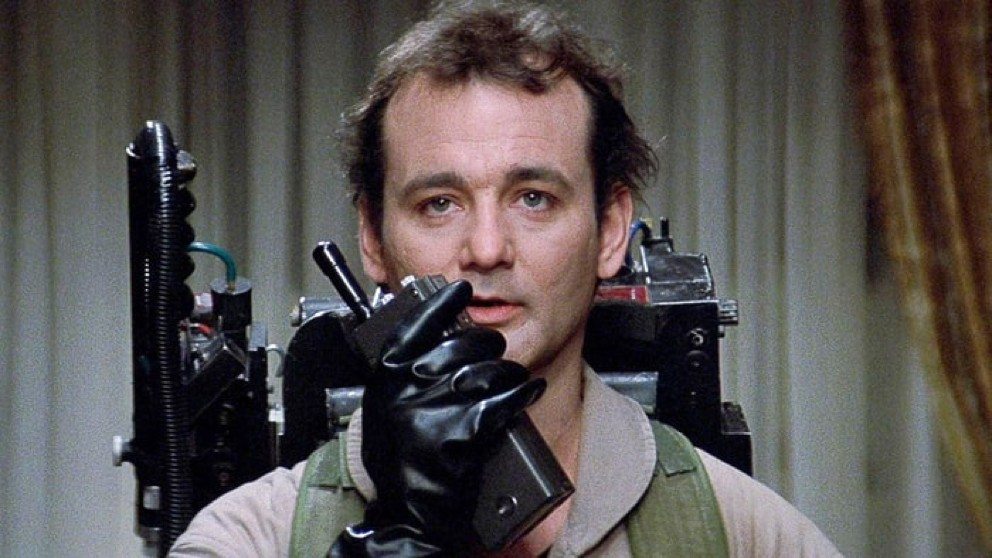 The big budget Columbia Pictures project, this film is probably the one Bill Murray is best known for. While he has acted in more intellectual films, and has delivered better performances, he will be immortalized forever as Peter Venkman for being part of a film that saw the beginning of a huge and popular franchise. Personally, the potential of this film to immortalize this great man is why it tops the list.
2. Lost in Translation (2003)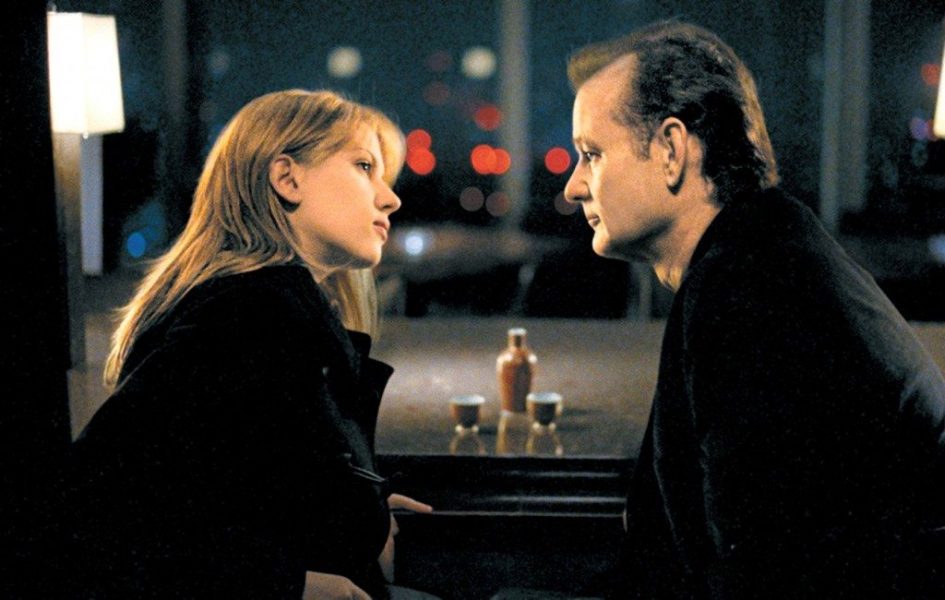 Directed by Sofia Coppola, this film is often regarded as one of the best films of the 2000s. Having received plaudits from audiences and critics alike, the film won numerous nominations and Coppola even won the Oscars for the best original screenplay. Bill Murray stars opposite Scarlett Johansson. Murray plays Bob Harris, an American actor who goes to Japan to shoot for a whiskey commercial. The film is marked by a despondent midlife crisis and Charlotte's (Johansson) disillusion with marriage. However, in such a melancholic backdrop the film expertly explores a tender and hesitant but firmly developing platonic relationship between Murray and Johansson's character. Both very talented actors bring to fruition the complexities of the plot and to this day we wonder what Bob whispered in Charlotte's ear at the end of the film.
1. Groundhog Day (1993)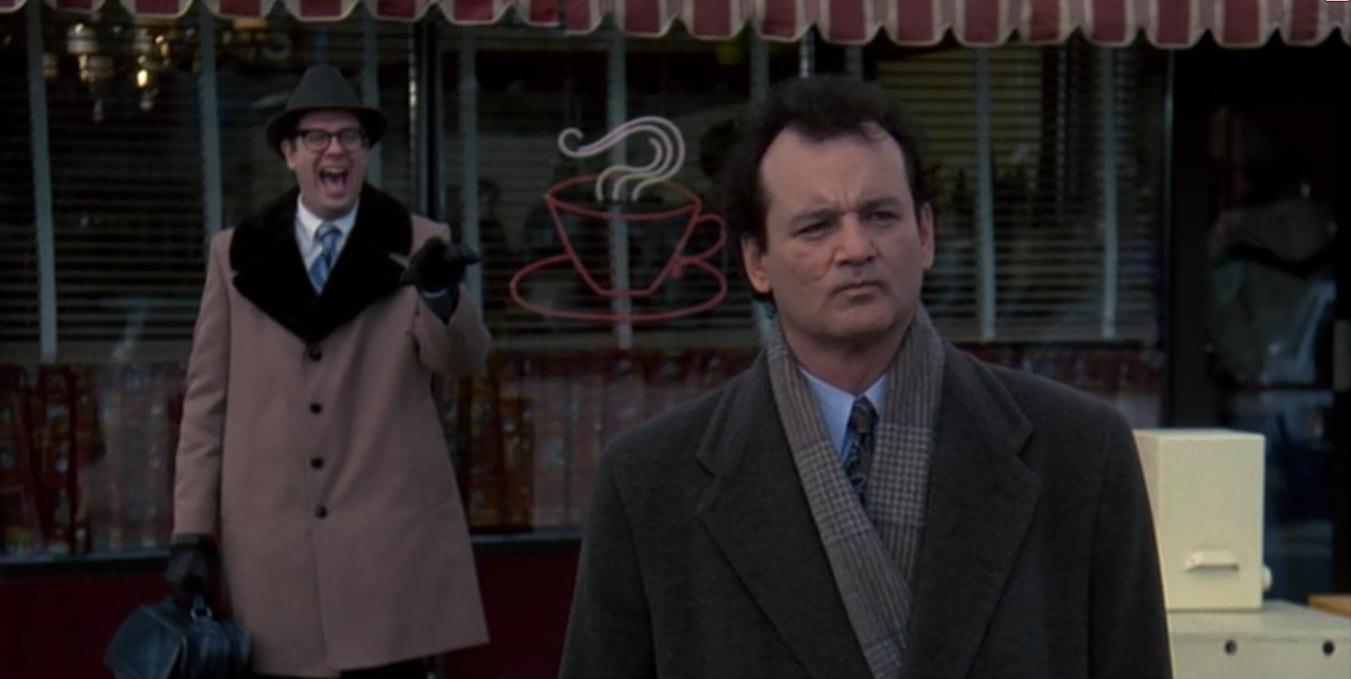 Received positively at the time of its release, this film has since then been recognized by most film historians and critics as one of the best comedy films of all time. It has the motif of a déjà vu as the protagonist Phil Connors (Bill Murray) finds himself stuck in a time loop. The film explores themes such as existentialism, ennui and eventual redemption and Bill Murray makes his mark here and of course as the audience now know would go on to mature and reproduce similar sentiments to perfection in later films. However, as far as both the magnitude of the film and the impact of the performance is concerned this is arguably Murray's best work.
Read More: Best Comedy Movies of All Time