2017 has been a year of great movies. The highlight for sure has been the smartly concocted comedies, whose level has been surprisingly good. Past the dumb-witted and dull movies, 2017 has brought a fresh breed of movies which stand there at the top with the very best. The great writing and the endearing performances have made sure that we happily end an already jolly year. Here is the list of top funny movies of 2017. Happy reading!
12. Guardians of the Galaxy Vol. 2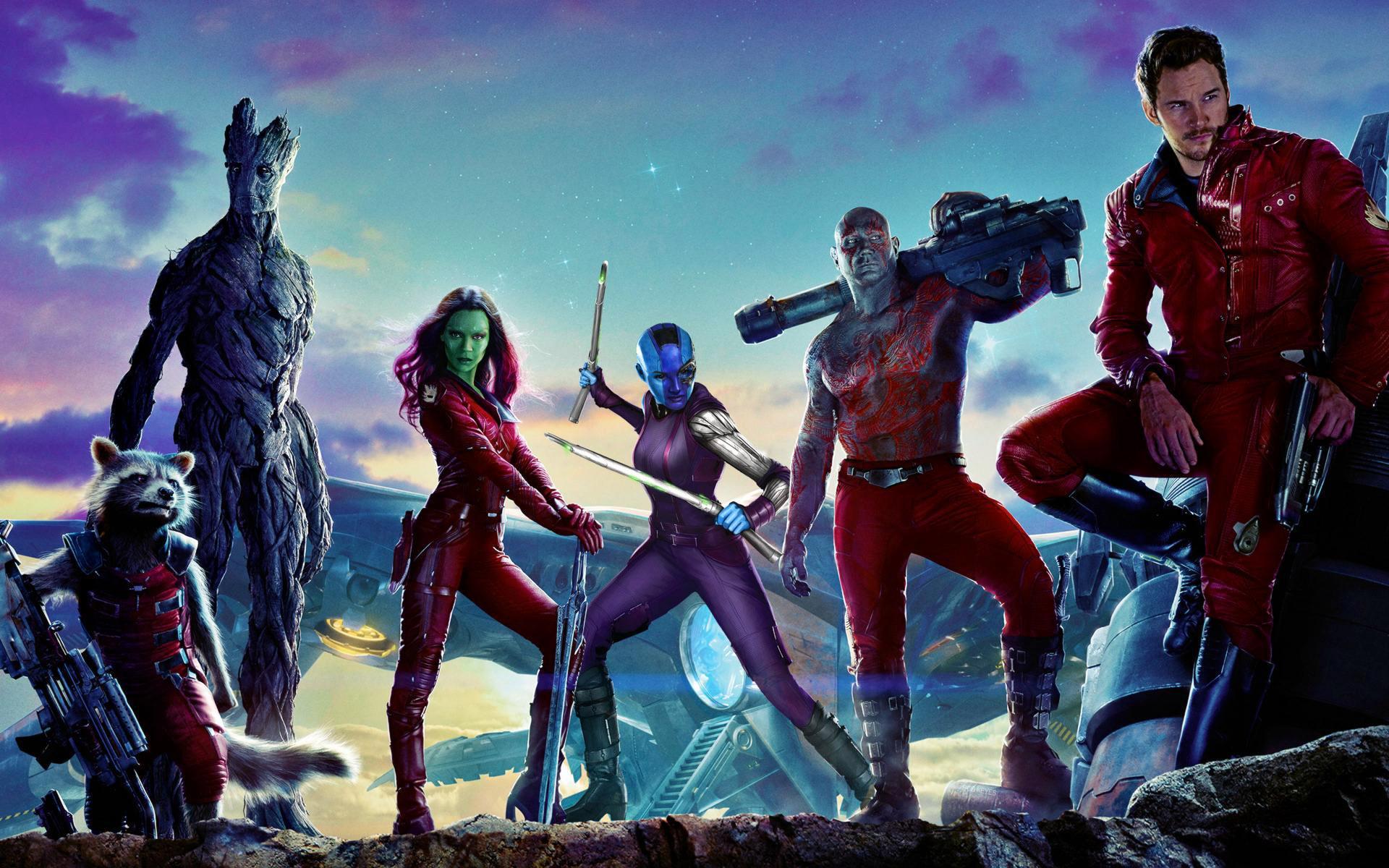 Was it better than the first one? I highly doubt it. But it sure was thoroughly entertaining! Chris Pratt has emerged a comic paragon in the years gone by. Starting with 'Parks and Recs' the charming actor has seen no hindrances and has become almost a superstar in the industry. The awesome five-some are reunited, with Groot growing himself some long roots, and joined by a sixth, Nebula, the menacing sister of Gamora. Their voyage continues, as the famed saviors of planet Earth find themselves placed (an Indian sighing), hired to protect valuables for a race called 'the sovereign'. Rocket's mischiefs surface, as the group now has to evade a gazillion armadas. Sinfully funny and aesthetically charming, the brilliance of the film is shadowed by its glorious predecessor.
Read More: Best Comedy Movies of All Time
11. Landline
This is one hell of a family. Full of surreptitious affairs and what not, The Jacobs certainly are a bad example of being role models. Two loving sisters grow up with their apparently loving parents. Little do they know that their 'role-models' are actually mutually exercising their right to freedom a bit too seriously. A mesmerizing piece of work, 'Landline' is deeply rooted in the slow-unfolding genre of movies, unveiling itself with pride. The flawed screenplay does have its moments, but those moments aren't enough to make a cohesive, memorable movie. A fun watch nonetheless.
Read More: Funniest Comedies of All Time
10. Spider-Man Homecoming
Not the only superhero movie on the list. And not the only Marvel's special either. The reboot of the Spider-man series sees Tom Hollander dons the spidey-suit to fight the bad guys, and has the billionaire-playboy-philanthropist Tony Stark besides him. As he struggles to deal with his tiresome dual life, he has bigger problems lying ahead of him. For once, the villain fits his role. Keaton is as good as they come in the acting department, and the film certainly benefits from his tour-de-France effort. Downey lights up the screen as usual, but it is Aunt May this time, who bags all the limelight.
Read More: Most Erotic Movies of All Time
9. Thor: Ragnarok
This newest Marvel flick is perhaps the most surprising movie on the list, pleasantly though. 2017 was truly a year for superhero movies to transform into rational and narrative-driven flicks. The latest 'Thor' is an exponent of the common Marvel formula of light-hearted dramas with kick-ass action. Imprisoned on the other side of the universe, the mighty Thor finds himself in a deadly gladiatorial contest that pits him against the Hulk, his former all, and fellow Avenger. Thor's quest for survival leads him to a race against time to prevent the all-powerful Hela from destroying his home world and the Asgardian civilization. 'Thor: Ragnorak' is a winner all the way through with its sublime cast and an above average story-line.
Read More: Best Dark Comedy Movies of All Time
8. I Don't Feel at Home in This World Anymore
I know right. This movie perhaps has the longest title in cinematic history. And a quirky one at that too. Prima facie, its intentions will go undetected. Starting out intense with a freshly burgled woman, the movie sets itself out to entertain and thrill with quick doses of brilliantly crafted scenes. An erratic neighbor turns into a guardian angel, as the two embark on a journey to apprehend the perpetrators. Soon, they know better not to. Incredibly nuanced and refined, the movie transcends its unwieldy title to offer timely, intoxicatingly dark observations on gender dynamics and social norms in modern America.
Read More: Most Underrated Comedy Movies of All Time
7. Get Out
The dark satire-cum-social commentary on racism and gender discrimination is effusively orgasmic. This is perhaps the fifth or sixth time it has bequeathed upon me the difficult task to describe it in a hundred words. What starts off as a mysterious apprehension, quickly turns into a happy and charismatic couple story, which soon turns into something macabre. If you are waiting for it to turn again, keep waiting; it's not coming back. Kaaluya delivers a horrifyingly satiating turn as the victim of an insipid cult, but it Jordan Peele who steals the show with an intelligent and thought-provoking piece of work that is sure to be remembered for years to come.
Read More: Best Comedy Movies of 2015
6. Girls Trip
This is perhaps the first time I'm seeing an all-black cast on a road trip. Four independent women, who also happen to be best friends, go on a wild rampage across the States and rediscover their younger selves in the utmost brilliant fashion. Impressive work behind the camera and with the script ensure the movie exceeds expectations and comes out as one of the best comedy movies of 2017.
5. Logan Lucky
Adam Driver is definitely the most underrated actor working in the industry now. His instinctive, yet precise movements and emotive changes are an absolute treat to watch (if you have a free day any day from the day you read this, watch 'Paterson'; it'll make your day). The movie is essentially a heist comedy movie, on the same lines as the 'Ocean's series, but completely different. Tatum and Driver team up as the power brother-duo who plan to pull one off at the local speedway in town. With the help of their gruesomely attractive sister and an expert at breaking things, the two desperately try to be as smooth as possible. But they aren't. 'Logan Lucky' is Soderbergh's fitting finale, something that we might not remember him for, but will surely cherish for the rest of our lives.
Read More: Best Funny Family Movies of All Time
4. Baby Driver
Like I have already said, 'Baby Driver' is the coolest movie of the year. It functions like a smoothly run machine, whirring to go the distance. Baby is a good-hearted criminal. A walking oxymoron, his life turns for good when he meets and falls in love with Deborah. Willing to change himself and leave his life behind for her, Baby is confronted one last time to do what he does best: run. The now besieged Kevin Spacey gives a solid performance with a strong cast behind him. Foxx provides the most sumptuous of comic moments, charming his way through with yet another typical Foxxy performance.
Read More: Best Comedy Movies of the 1990s
3. The Meyerowitz Stories
It is films like 'The Meyerowitz Stories' which reinforce your belief in passionate and moving cinema. The film's surreally normal and flowing tone is how a screenplay should be written. This film probably comes the closest to a real-life conversation people have. They don't wait for the other person to respond and speak after them, but rather speak over them. Bambach's familial furies are presented in the best way they possibly can. It is definitely one of my favorite movies of the year.
Read More: Best Comedy Movies of 2014
2. The Big Sick
'Silicon Valley's is easily one of the best sitcoms around. The intelligent and humorous writing supplements one of the best ensembles on TV, of which Kumail Nanjiani is a crucial part. 'The Big Sick', written by him and his wife, chronicles the journey of a struggling Pakistani comedian in America, as he falls in love, and subsequently grave depression, with a lovely girl, who's just the right one for her. The reason for remorse is her acute illness, suddenly comatosing her sine die. The melancholic end almost leaves us lachrymose, on the verge of finally letting it all out. Nanjiani, even though will be devoid of nominations at award shows, just melted and won our stupid hearts.
Read More: Best Comedy Movies of All Time
1. Lady Bird
Great Gerwig's directorial debut is bound to get her a maiden Academy award nomination. With an eccentric screenplay and a flurry of colorful characters, Gerwig immerses us into a world seen through her eyes and told through Lady Bird, a wildly adamant and free-spirited teenager, who feels asphyxiated in her town. Harboring big dreams and ambitions which know no limits, her coming-of-age leaves you with a sense of scuffed remorse and jarred happiness. Ronan and Gerwig should respectively win in their categories, though they face a tough competition in Meryl Streep and Paul Thomas Anderson respectively.
Read More: Funniest Comedies of All Time