Well made comedies are a rarity in modern cinema. The old romantic charm and the nostalgic effervescence that comedies had have dried up. Woody Allen brought a sensational revolution back in the 1960's and '70s with his quirky style of writing and smart direction. Even though the genre has seen a renaissance period with movies like 'Bridesmaids' and 'Spy', consistency in producing such films is still amiss. Here's the list of the top comedy movies of 2015.
12. The Intern
Robert De Niro's recent roles have seen a dramatic tonal change. He's resorted to light-hearted and breezy roles while retaining a tinge of his dramatic prowess. He does much of the same in 'The Intern', a Quitoxic dramedy starring Anne Hathaway as a skeptical fashion store owner, Jules, who hires a retired 72-year old as an intern. His repertoire includes driving, guiding Jules in life decisions and picking up coffee. Its charming stars do enough to safely see through it to the end.
Read More: Best Comedy Movies of All Time
11. Spy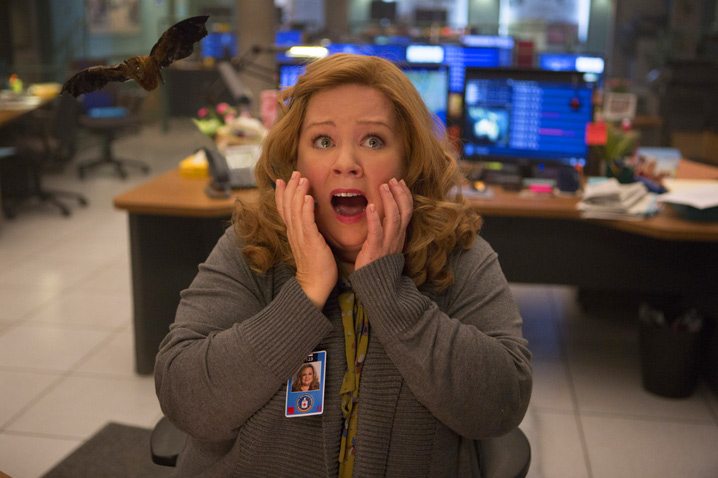 Melissa McCarthy is a gift from the Gods above. Spontaneous, lovable, and preposterously talented, she indubitably assumes the throne of comedy in my reckoning. She inhabits the character of Susan Cooper, a quotidian and uninspiring aid of field agent Bradley Fine. On a mission, Fine is apparently killed by Rayna, a ruthless mafia. The agency suspects that its clandestine officers have blown their cover, and hence choose Susan to stop the Rayna from effecting a nuclear deal owing to her unassuming and benign character. 'Spy' is your generic but evolved comedy film which features a perfect ensemble. Miranda Hart is a revelation and certainly will make you burst out into laughter.
Read More: Funniest Comedies of All Time
10. Ted 2
Ted might just be the coolest soft toy ever. With a contagious personality and the confidence of a flirtatious playboy, he's certainly more than a handful. Negating his way through marriage and the troubles of having a baby, Ted returns with a similarly familiarized performance and makes the movie a treat for the fans of the franchise and Seth McFarlane.
Read More: Most Erotic Movies of All Time
9. Ant-Man
Marvel's age-old formulae once again work wonders, successfully introducing yet another loved comic figure. A street-smart con artist Scott stumbles upon technology that makes him shrink in size. As he enjoys his stint as the small creature, the dangers of Hydra and other unsavory condiments looms. The CGI is as good as any other Marvel movie, much like everything else. Paul Rudd's understated turn as Ant-Man is enjoyable and gleefully precise with its cinematic flavor.
Read More: Best Dark Comedy Movies of All Time
8. Trainwreck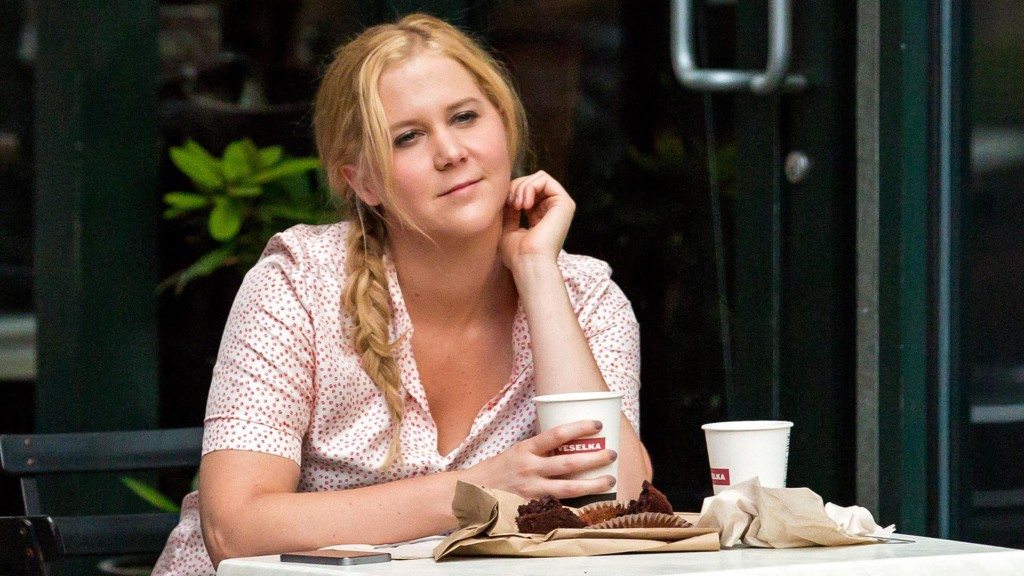 Amy is a reckless and young writer working for a sports magazine. She grows bored out of her current life which involves having sex with his well-meaning but dimwitted gym-freak boyfriend and frequenting nightclubs and drinking more than she can handle. She is assigned to follow around and document a sports doctor. In the process, the two fall for each other and face complications which come with a relationship. Endearingly written and performed, 'Trainwreck' is a wholesome attempt at gauging modern day's fast-paced life adorned with complicated relationships which seem to tangle and eventually asphyxiate themselves with the burden of expectations.
Read More: Most Underrated Comedy Movies of All Time
7. Me and Earl and the Dying Girl
Seventeen-year-old Greg has managed to become part of every social group at his Pittsburgh high school without having any friends, but his life changes when his mother forces him to befriend Rachel, a girl he once knew in Hebrew school who has leukemia. The film operates well with a talented cast of young actors. The guy in the middle is our protagonist from 'Project X' and presents a completely different turn as Greg. With its quirky title and sporadic melancholic undertones, 'Me and Earl and the Dying Girl' successfully evens out as a standout indie film.
Read More: Best Comedy Movies of 2017