Any genre of cinema is a very subjective area. What you like may not be liked by another person. And when it comes to comedy, this feeling is a little higher than usual. Humor in general, means different things to different people. This explains why the films on this list haven't been able to find a larger audience. And there can be a situation where it's not even the viewer's fault. They base their opinion on what they have heard and read about the film. While this is fine in most instances, sometimes you just got to see a film before you make up your mind.
This mindset is one of the reasons why the films here are considered underrated. And so, I give you twenty suggestions that will hopefully bring a smile to your faces. Please note that a few films are not out-and-out comedies but they nonetheless have a good dose of humor present. Without further ado, here is the list of top underrated comedy movies ever made. You can stream some of these underrated comedies on Netflix, Hulu, or Amazon Prime.
20. Grabbers (2012)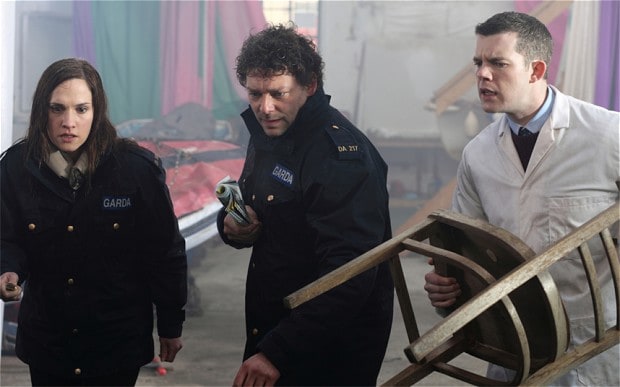 Although this is technically a monster film, it does have its fair share of laughs. The premise itself, featuring bloodsucking aliens and drunk Irish folk is one to pique your interest. What makes the film an enjoyable experience is how the director, Jon Wright manages to find a balance between the laughs and the scares. This low-budget film flopped quite badly at the box-office and it's almost like many people missed out a fun ride. This is one film that is worth exploring.
Read More: Best Comedy Movies of All Time
19. Very Bad Things (1998)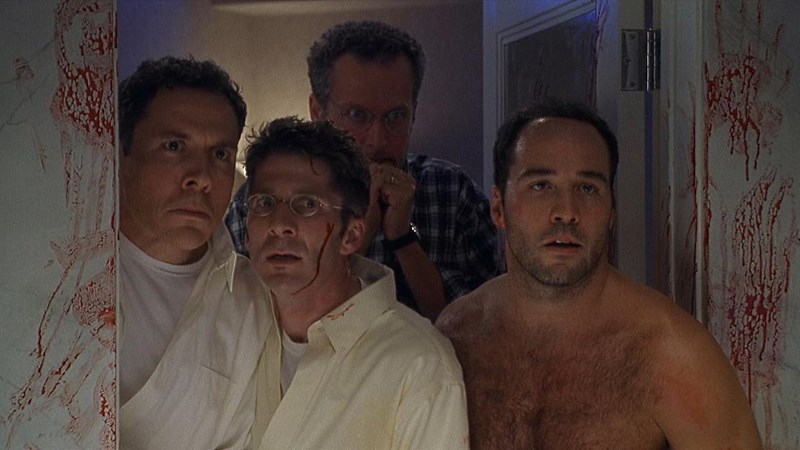 The debut film of Peter Berg who would go on to direct films such as: 'Friday Night Lights' and 'Hancock' among others. Based on a script by the director himself, this is film filled with pitch black comedy. To many critics and viewers it seemed mean and cold and it is probably the reason why the film was not well received. But in my opinion this so-called coldness is precisely why this film deserves to be seen. For one, it has a tremendously talented cast that includes Christian Slater, Cameron Diaz and Jon Favreau. The performances are impressive and there are plenty of laughs to keep you engaged. This is not a film that deals with lessons in morality, it's just an exploration of how a group of people react to a situation which becomes funnier as it goes on.
Read More: Funniest Comedies of All Time
18. The Tall Guy (1989)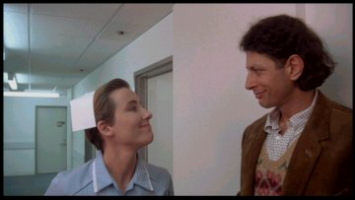 Romantic comedies are something that have been to death and more often than not, the results aren't very good. One man who is somewhat synonymous with rom-coms is Richard Curtis. He has written some of the most appreciated rom-coms in the recent past. This film is where it all began. Another film that didn't set the box-office alight, it is not without its merits. The always charming Jeff Goldblum plays the lead and he is supported wonderfully by Emma Thompson and Rowan Atkinson. There are many flashes in the story that we would also get to see in Curtis' more celebrated work. What you get out of the film is a sweet romance that is peppered with some dollops of hilarity.
Read More: Most Erotic Movies of All Time
17. The Overnight (2015)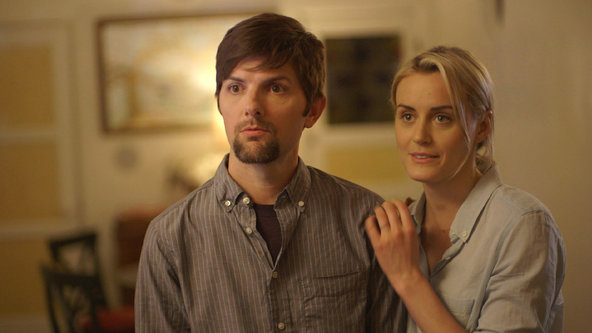 Sex comedies are difficult to make work. Too much sex and it distracts from the story and too little of it and it ceases to be a sex comedy. This is where 'The Overnight' manages to succeed. A large part of this due to the writing of Patrick Brice who also happens to be the director as well. The witty and insightful script is backed by a top-notch cast. While the film does have an indie feel to it, it succeeds on a broader level. There is plenty of raunchy and racy scenes in here as well but they are always presented with an undertone of comedy. The movie challenges you, makes you uncomfortable but most importantly, makes you laugh.
Read More: Best Dark Comedy Movies of All Time
16. I Went Down (1997)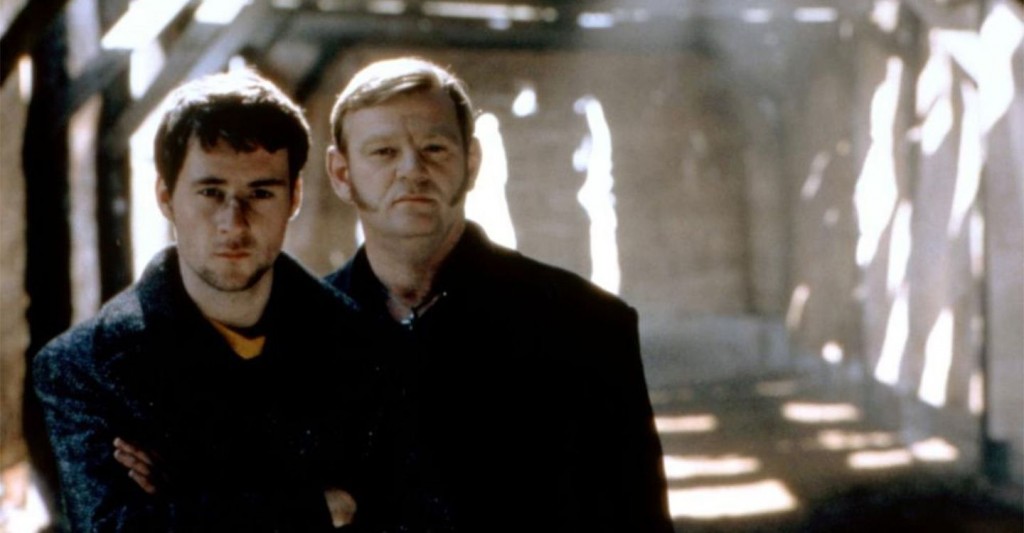 Brendan Gleeson is someone who has built up a strong reputation based on his dramatic and comedic talent. And that is why 'I Went Down' is an important film in his career despite not being one of the better-known films. The film falls under the crime comedy category and this is one are where Gleeson excels at. Despite the almost overdose of Irishness in the film, it is quite easy for one to appreciate the humor. Along with Gleeson is Peter McDonald's Git who form a hilarious duo. What makes the film work from a comedic standpoint is how it roots its characters is situations that seem real and that raises the stakes. If you liked a film like 'In Bruges', you are sure to like this also.
Read More: Best Comedy Movies of 2017
15. Dick (1999)
The film directed by Andrew Fleming also known for his cult hit, 'The Craft', is a really funny satire of an important moment in American history. It is a parody of the Nixon administration and the crazy circumstances that lead to two fifteen year old girls getting involved in his situation. While the premise is certainly far-fetched, the humor is not. The film features some fine performances from Michelle Williams, Kirsten Dunst, Dave Foley and Will Ferrell in particular. By putting their own spin on history, the director is able to dial up the quirkiness and that results in a really funny adventure. The film didn't do too well commercially, but it certainly deserves another to be explored, by you.
Read More: Best Comedy Movies of 2015
14. Serial Mom (1994)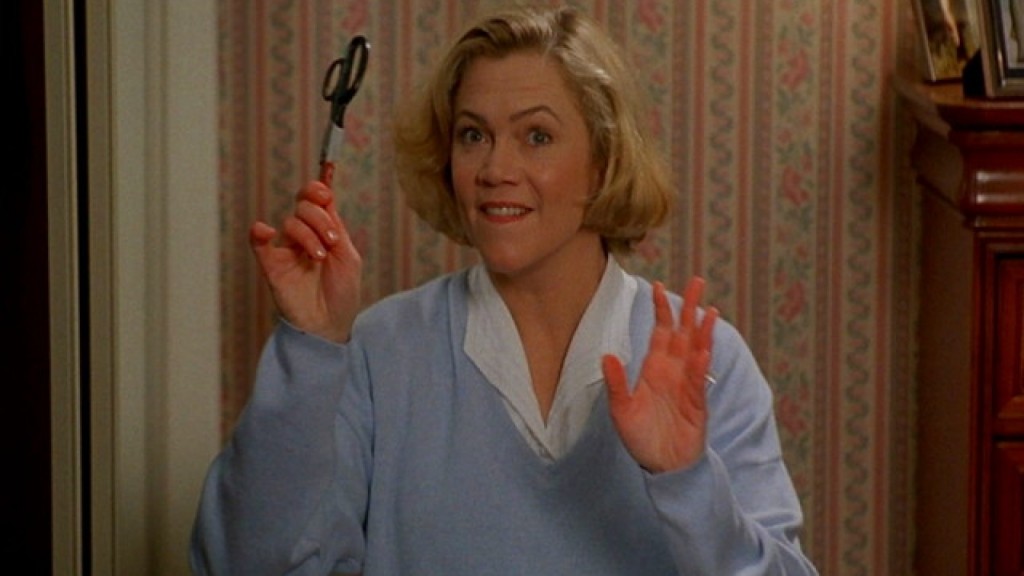 John Waters has always been one director whose work has never fully been accepted by the mainstream audience. This is a shame as some of his work truly deserves more recognition. I almost put his other film, 'Cry-Baby' here but this is the one that needs to be revisited. One of the primary reasons to watch, is the performance of Kathleen Turner who goes truly bonkers in a memorable turn as the titular mom. A great aspect of Waters' film career has been his ability to gross us out and yet remain funny. This is where 'Serial Mom' really succeeds. The film can be seen as many things, but being hilarious is right on top of that tree.
Read More: Best Comedy Films of 2016
13. Romy And Michele's High School Reunion (1997)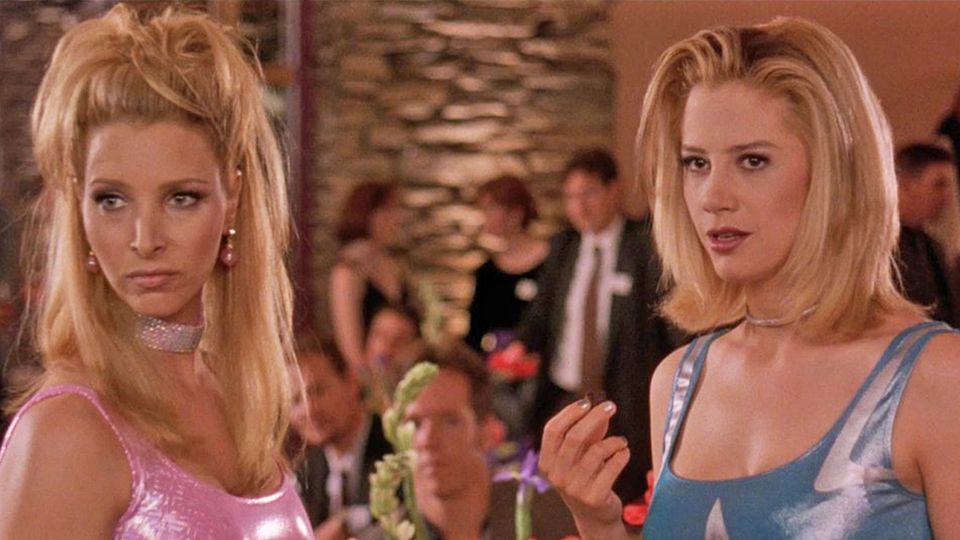 To be clear, the main reason this film is considered underrated is because of how not many people are aware of it today. The film was a success upon its release but it does require some attention from a new generation of fans of cinema. The film plays on themes that are all too familiar to many of us. The desire to succeed, handling peer pressure are all at the forefront of this film. Lisa Kudrow and Mira Sorvino play characters who could have easily become annoying but it is to their credit that the viewer ends up rooting for them. We end up laughing at them and also with them. The film's appeal is not limited to one gender as its humor is for all to enjoy.
Read More: Best Funny Family Movies of All Time
12. Saved (2004)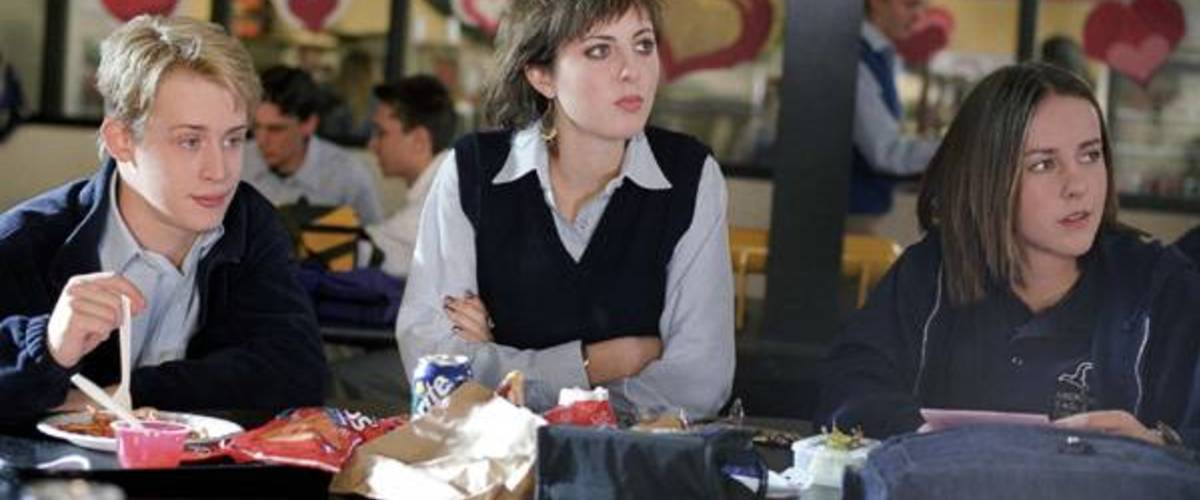 This film manages to balance the comedic elements as well as the dramatic elements quite nicely. It is an example of how you can make a film on a variety of sensitive topics without sacrificing on the laughs. The topics addressed here include: teen pregnancy, homophobia, religion etc. The film is not really interested in judging these people but just lets them be who they are. It exposes the hypocrisy of certain people and that results in some of the funniest bits of the film. The film is able to handle these sensitive issues with clarity of thought and of course a generous splash of humor.
Read More: Best Comedy Movies of the 1990s
11. Death Becomes Her (1992)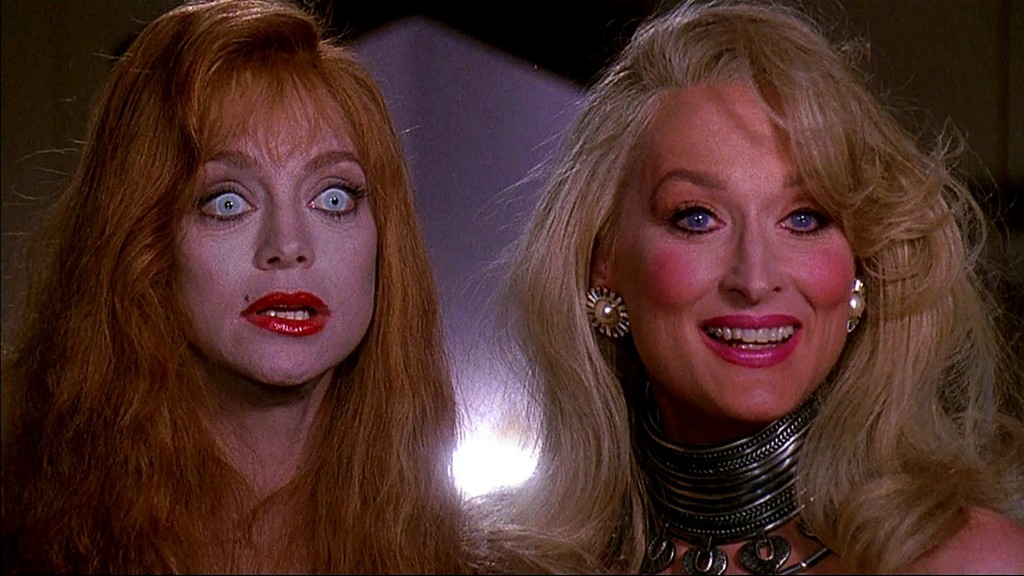 A film that often goes under the radar because of how celebrated the director's other films are. Robert Zemeckis' film was a huge success upon its release but not many people talk about it these days. They should, mainly because of how entertaining this film actually is. The cast features some big names including Bruce Willis, Meryl Streep and Goldie Hawn. Willis takes a backseat to the two ladies who carry the film on their shoulders. The duel between the both of them results in a wild ride filled with some top-notch black humor. It is certainly not to everyone's taste but it is surely worth a watch.
Read More: Best Comedy Movies of 2014
10. Idiocracy (2006)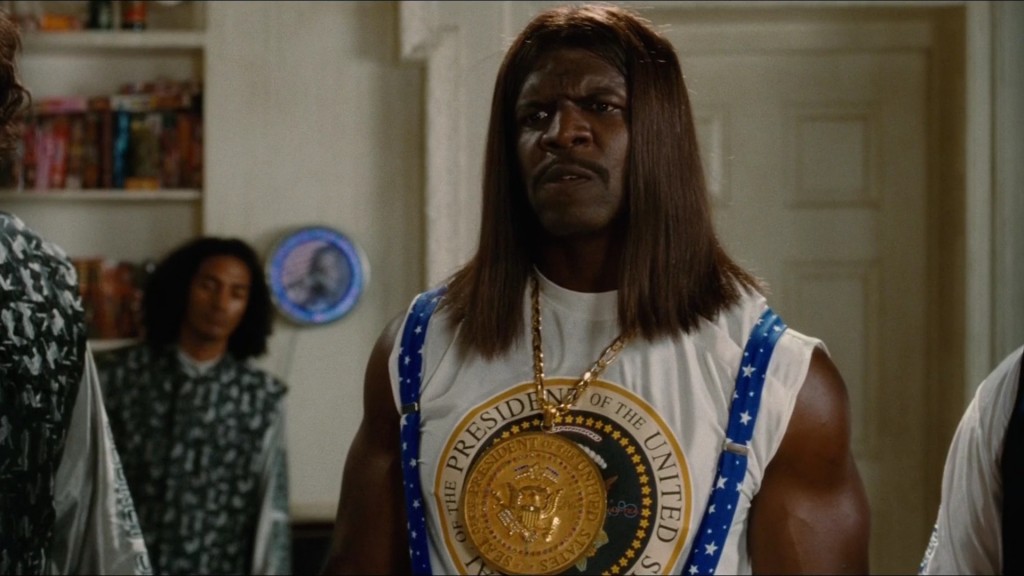 The film was not available to a lot of people due to its limited release, but it is essential viewing. Not just for fans Mike Judge but also for anyone who is interested in the politics of America. What will amaze you is how remarkably prescient the movie feels. You will definitely spot the similarities between the real world and the one depicted in the film. This is what makes the film truly funny and also a touch scary. The satire is spot-on throughout the film and it brings out the genius that is Mike Judge. This is one film that you absolutely should not miss. Also who doesn't want to see a film where Terry Crews is the president of the USA.
Read More: Most Erotic Movies of All Time
9. After Hours (1985)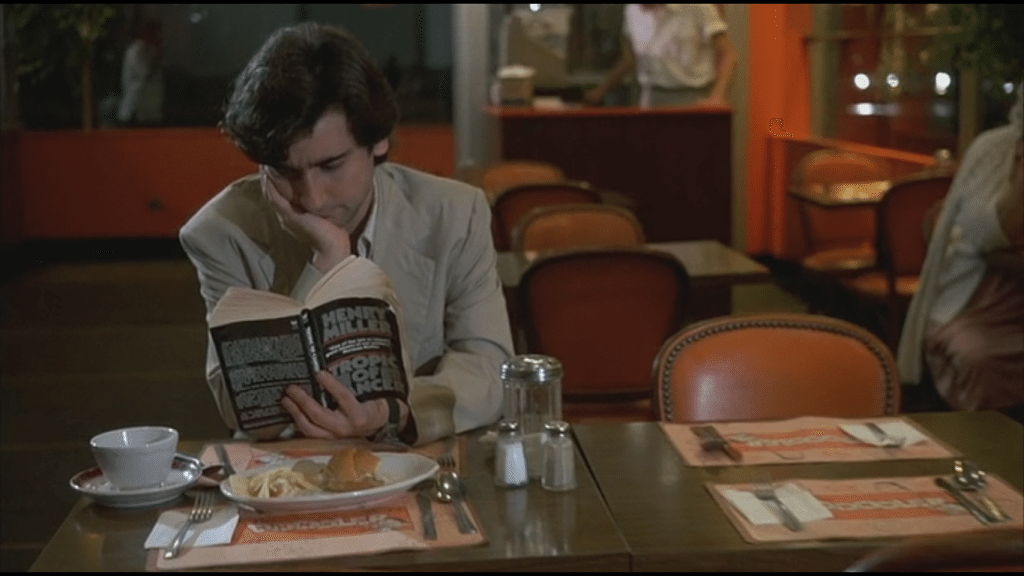 When you have a career as legendary as Martin Scorsese, there are bound to be a few films that slip through the cracks. This is certainly one of them. After 'The King Of Comedy', this is another example of the sheer control that Scorsese has over comedy and black comedy in particular. The film was not warmly received when released but has since gone on to gather a cult following and for good reason. The film manages to immerse you in the atmosphere and environment of the character. It presents a serious situation in a comic manner and that makes it a joyous experience.
Read More: Best Comedy Movies of All Time
8. Zack And Miri (2008)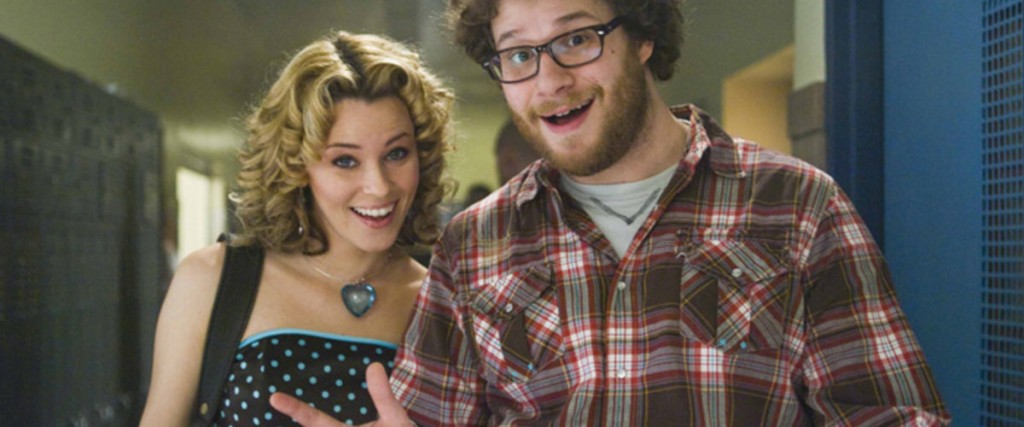 Kevin Smith has always been a director whose unique sense of humor has led to some wonderful comedy. While his later films don't match up to his earlier work, this 2008 feature deserves more love from fans of Smith and of comedy in general. The relative commercial disappointment of the film hurt Smith a lot. This is a shame because this film is way better than that. What you get is a mix of some raunchy humor, mixed with an endearing story carried by Elizabeth Banks and Seth Rogen. The jokes land almost all the time and they are really laugh-out-loud. It has quite a few hilarious supporting characters to boot. We owe it to Smith to revisit this little gem.
Read More: Funniest Comedies of All Time
7. Frances Ha (2012)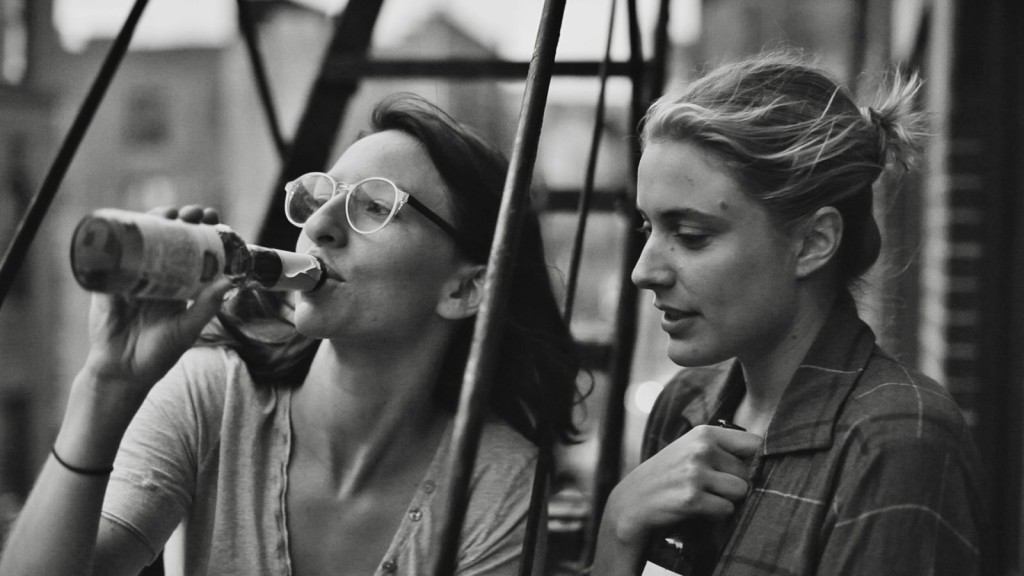 Noah Baumbach's films are probably not for everybody's liking. Having said that, if you have never seen any of his films, you are definitely missing out on something really good. Led by the amazing Greta Gerwig who also co-wrote the film, the story is such a relatable one. Everybody at some point in their lives has faced the same situations that our protagonist faces. This relatability is a crucial factor that makes the film work. Despite having a very short runtime, the film manages to do a lot. It does all this while ensuring that their is a smile on your face. Again, this is not strictly a comedy but it shows how we tend to find humor in situations that life throws at us. Once the film is over, you are left with a sense of joy and delight, not just at the cinematic qualities but also at the human being at the center of it all.
Read More: Best Dark Comedy Movies of All Time
6. Citizen Ruth (1996)
Over the years, Alexander Payne has developed a reputation as a filmmaker whose ability to portray men (old and middle-aged) is almost second to none. But it all began with this film, where Laura Dern's Ruth gets caught up in the abortion debate. It is quite a risky move to make a film about a topic such as this and even riskier to make it as a comedy. So it is nice to see a first-time director so confidently approach this film. And Payne pulls it off big time. He and co-writer Jim Taylor create memorable characters and really funny sequences involving Ruth and the others. It also serves an effective satire on the whole abortion debate. The focus is on both sides which not only gives a balance to the film but also doubles the laughs.
Read More: Best Comedy Movies of 2017
5. The Trip (2010)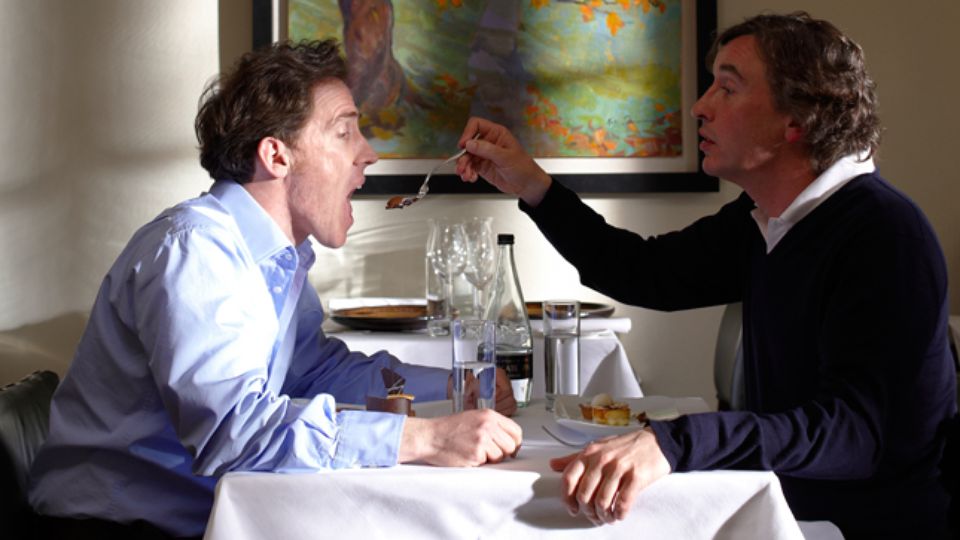 Originally broadcast as a TV show on BBC, 'The Trip' was edited into a feature film for its American release. And it proved to be a wise decision. It is a funny and insightful look at middle-aged men. When you have two people as talented as Rob Brydon and Steve Coogan, the results are bound to be hilarious. They form a superb odd couple and their contrasting personalities serves some clever humor. The laughs keep coming at you and yet there are many poignant moments that make you stop and think about life and all that stuff. This will surely lighten up your day and is one you absolutely shouldn't miss.
Read More: Best Comedy Movies of 2015
4. Best In Show (2000)
Christopher Guest is familiar to fans of 'This Is Spinal Tap'. As funny as that film was, his best work can be found in the films he went on to direct. One among them is 'Best In Show'. Featuring many actors that are a staple of Guest's films, the film ends up being a laugh riot. This is primarily because of the performances. The variety of the actors present ensures that each of them bring a different dimension to the story. The ability to satirize a given subject is one that requires a great deal of intelligence and skill and this is something that Guest has in spades. The true success of the film lies in how the sequences are put in a coherent manner without ever losing sight of the humor.
Read More: Best Comedy Films of 2016
3. Walk Hard: The Dewey Cox Story (2007)
John C. Reilly is one of the most underrated actors working today. An actor who is at home doing comedy as well as dramatic work, it is his comedic talent that comes to the fore in this seriously underrated film. The entire film is a parody of biopics in general and the parody works out so beautifully in this case. Much of that is due to the script that is full of jokes that will keep you in stitches. Jenna Fischer is also a delight to watch. A lot of the jokes aren't easy to predict and that's what will keep you invested. If your a fan of the Judd Apatow school of films, this one is sure to be to your liking. If not, give it a chance and who knows, it may grow on you.
Read More: Best Funny Family Movies of All Time
2. What About Bob? (1991)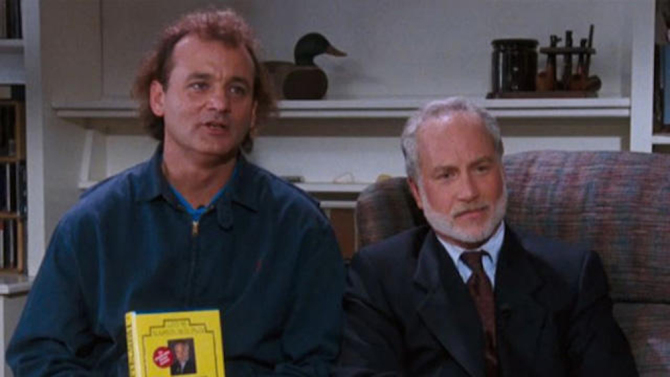 This movie can be recommended on the basis of one thing alone. It features one of the best performances by the great Bill Murray. If that doesn't convince you, there is plenty more to keep you hooked. The film rests on the relationship between Murray the patient and Richard Dreyfuss the doctor. And what a manic, hilarious relationship it turns out to be. Dreyfuss manages to keep up with Murray in terms of the comedy and that is no easy feat. It strikes the right beats in terms of a black comedy, which is not always easy to achieve. It is this reason why this film is so high up this list.
Read More: Best Comedy Movies of the 1990s
1. Waiting For Guffman (1996)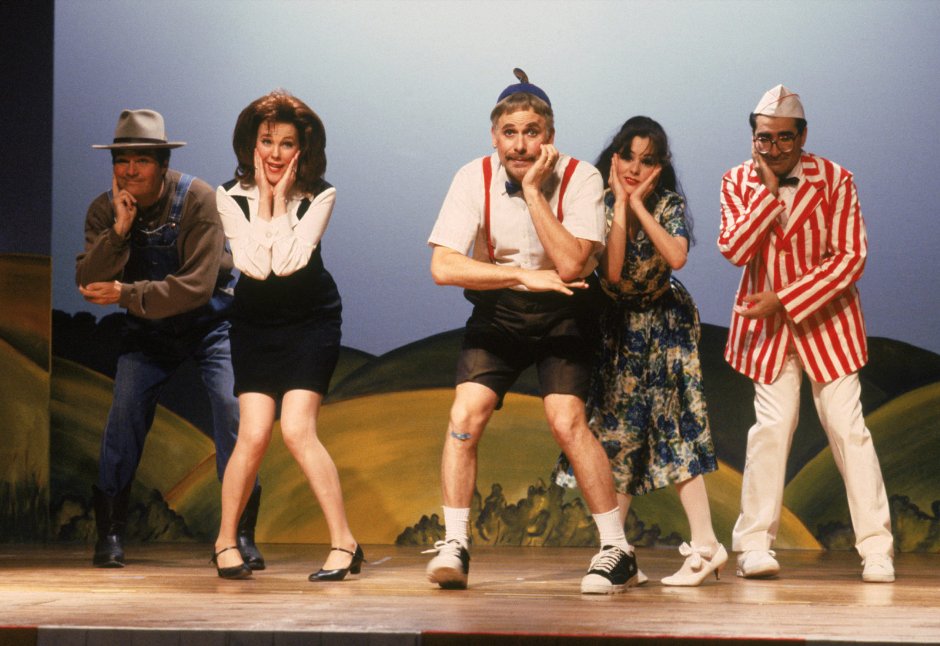 Yes, another film by Christopher Guest but it is well and truly deserved. The film wasn't a commercial success but that shouldn't change your opinion of it. It features many of the elements that make a Guest film great. If you are familiar with his other work, you will surely love the entire film. Even for those who aren't aware of what the director can do, this is possibly the best place to start. It is a showcase of a director who is at the top of his game. There are comparisons that can be made between this and Guest's other films but what makes this special is the heart that is at the middle of the whole thing. This coupled with trademark jokes from the director makes it a great comedy. This is a film that needs to be talked about more, by fans of comedy and cinema as well.
Read More: Best Comedy Movies of 2014