What makes people laugh? There is a different criterion for everyone regarding what they consider funny and what they don't. Comedy is a very sensitive genre now because if you make a joke about the wrong thing or find something inappropriate thing funny, it can turn out to be quite a scandalous thing! Sense and sensibility have never been more essential in comedy than they are now. But, one can be funny, make some crude remarks on the people who deserve it and still get away with it. One can be satirical or indulge people in dark humour, and still not be so rude as to hurt anyone's feelings. In the end, it's all about context. Also, you can't please everyone because you don't know how people will decode your message. Tackling these issues and making people laugh simultaneously is a heavy burden indeed. With that said, here's the list of top comedy movies of 2018. The list includes black comedy movies, action comedy movies, sex comedy movies, pg 13 comedy movies and r-rated comedy movies.
22. Tully (2018)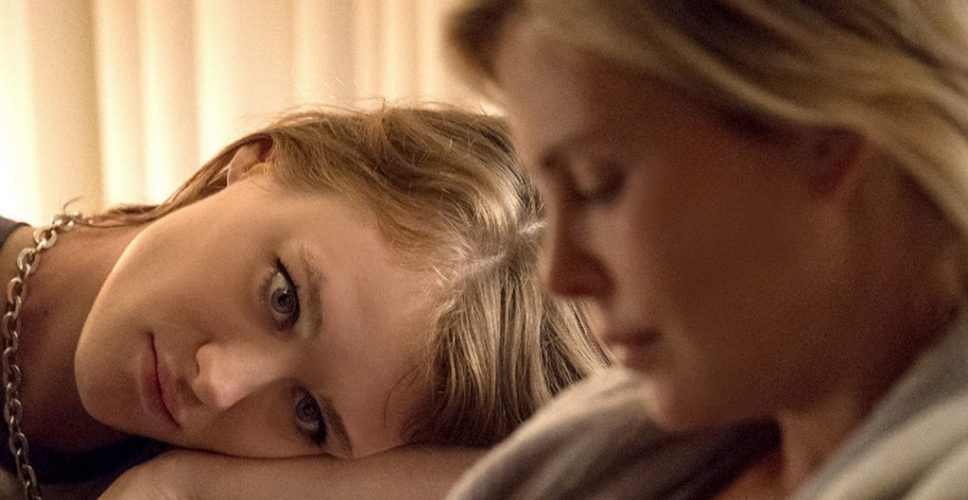 Being a mother is a humungous task. Taking care of children, doing chores around the house, and maintaining the whole house is a very big deal. Marlo, played with immense honesty by Charlize Theron, does a similar thing with the added burden of a new-born baby. It's not that her husband doesn't help her with stuff, he is loving and caring, but he doesn't understand what Marlo is going through. While taking care of everyone, she has forgotten to take care of himself. And this is why her brother sends a nanny named Tully to help Marlo with the load. Sharing the burdens of her life with Tully, Marlo develops a special bond with her.
Read More: Best Korean Movies of 2018
21. A Futile and Stupid Gesture (2018)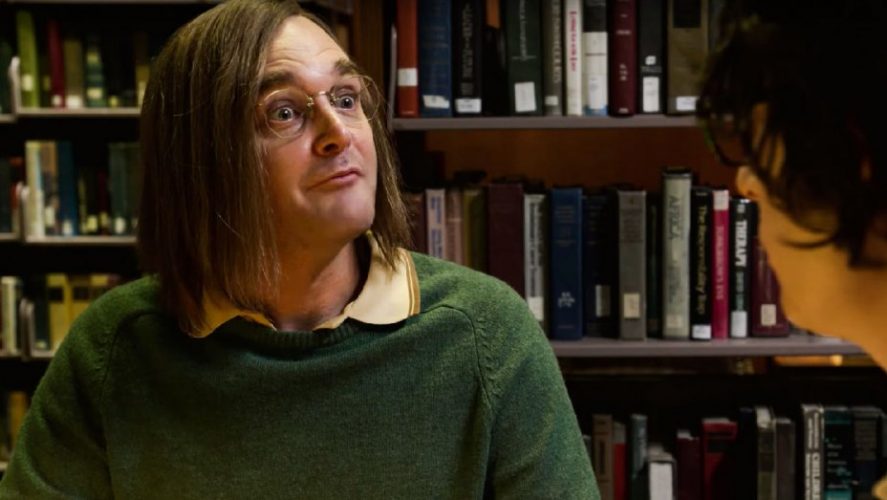 Based on the book of the same name, this film tells the story of Doug Kenney and the story of how he started the National Lampoon from scratch and, later, led it to its downfall. A comedy about comedy, 'A Futile and Stupid Gesture' starts with a book release where Doug Kenney and Henry Beard are contemplating their future after graduating from Harvard. Kenney asks Beard to join him in starting a monthly comedy magazine. At first, Beard declines thinking that the brain behind the content is Kenney and that he would have nothing to do for the magazine. But Kenney convinces him that he is an integral part of the project and together they start a magazine that changed the course of comedy.
Read More: Best Sports Movies of 2018
20. Ideal Home (2018)
Paul Rudd and Steve Coogan star as a gay couple, Paul and Erasmus, respectively, in this comedy film. They are rich and extravagant and they bicker a lot! There is nothing missing in their life until Bill comes along. Bill is Erasmus' grandson, the one he never knew he had. Paul and Erasmus don't want the responsibility of a kid, but seeing that he has nowhere else to go, they decide to take him in, for a while. With a new presence in their life, the couple learns a thing or two about family, which makes them realise how worthless their incessant bickering is.
Read More: Best Spanish Movies of 2018
19. Instant Family (2018)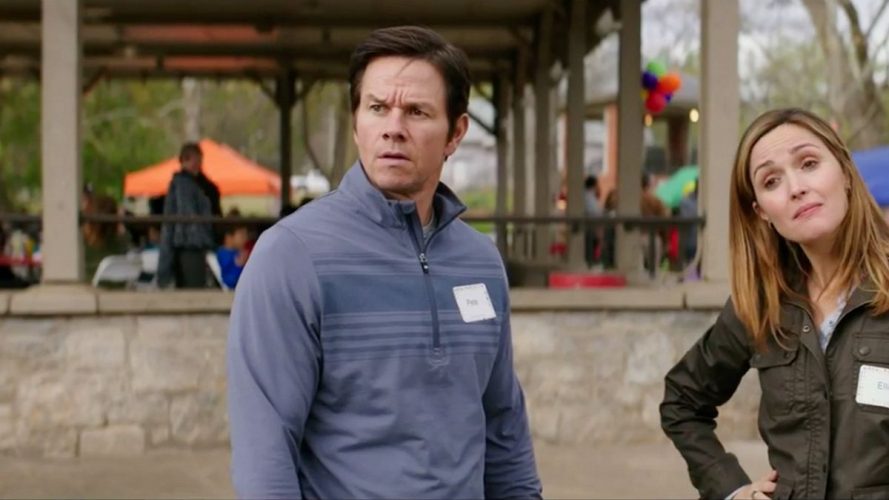 Pete and Ellie have been happily married but there is one thing missing from their perfect lives: children. While visiting a foster care centre, they decide to go for adoption. They are informed that while many people are interested in adoption, rarely do they adopt teenagers. When Pete and Ellie meet Lizzie and her siblings, they decide to take the high road and adopt the trio. But it turns out to be a lot of work, all at once. Since the siblings are still small, their whims are not so big an issue. In fact, after a while, they warm up to the couple. But, Lizzie, the teenager, gets harder to handle with every passing day.
Read More: Best Sci-Fi Movies of 2018
18. All Square (2018)
John Zbikowski is a bookie whose debt has piled up to a hefty amount. Business hasn't been so well for him as luck has not been favouring him for quite some time. In an encounter with an ex-girlfriend, he ends up sleeping with her. There he meets her 12-year-old son with whom he sparks an unlikely relationship. When he finds out about the boy's Youth League Baseball game, he hatches a scheme to get his money back. But his plan also faces the lack of luck and instead of serving his purpose, only causes more chaos in the community and his life.
Read More: Best Romance Movies of 2018
17. The Breaker Upperers (2018)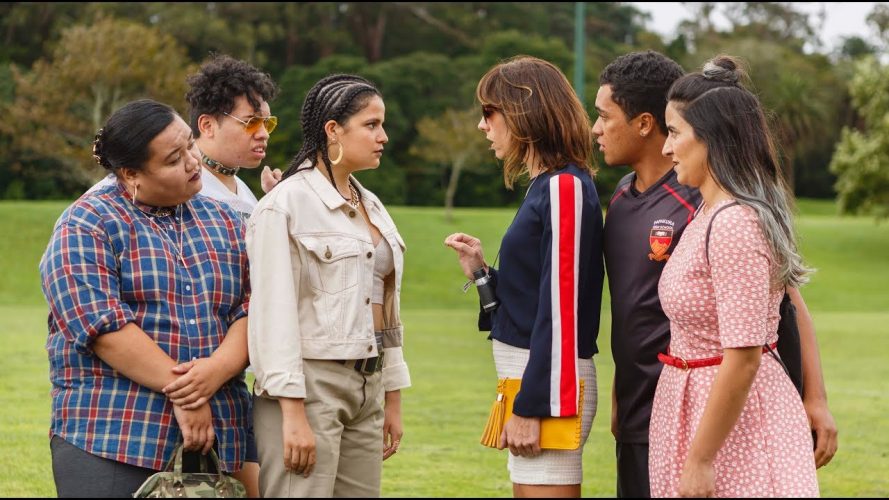 Ever since Jen and Mel got cheated on by the same man, their faith in the sincerity of relationships has faded. In response to this, they started a company called 'The Breaker Upperers' and provide their services to the people who want to break out of their relationships. Jen and Mel don't hesitate from using all the tricks in their bag to break people's relationships. In one of the cases, on the behest of their client, they pose as policewomen and tell a woman that her husband is dead, which he isn't! All the while, their personal lives are also facing some tumultuous times which has started to seep in their professional lives as well.
Read More: Best Family Movies of 2018
16. The Long Dumb Road (2018)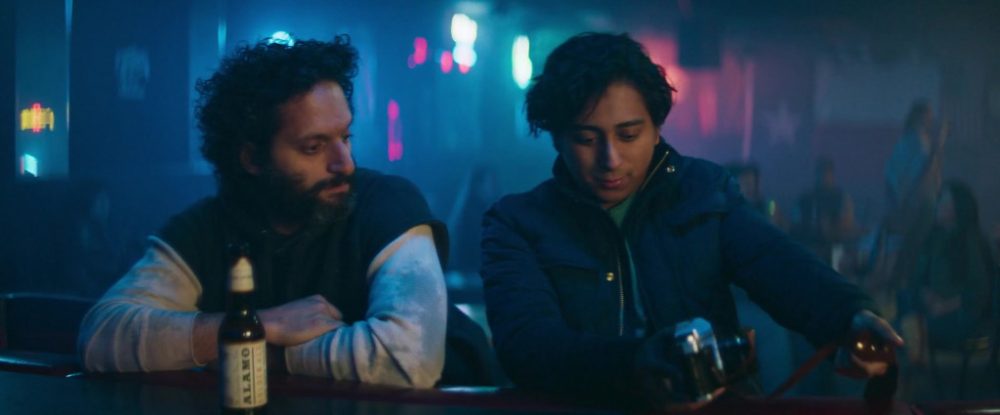 Nat wants to be a photographer and is on his way to LA to join an art school. But his car breaks down along the way and against his better judgement, he takes help from a drifter named Richard. Richard fixes Nat's car but in return, asks him to let him tag along for the rest of the journey. Nat soon realises what a headache Richard is when they meet a series of unexpected events along the way. 'The Long Dumb Road' proves itself to be an exact opposite of what its title suggests. It is full of incredible performances from its lead actors and enjoys the support of some sharp writing.
Read More: Best Movie Kisses of 2018
15. Ant-Man and the Wasp (2018)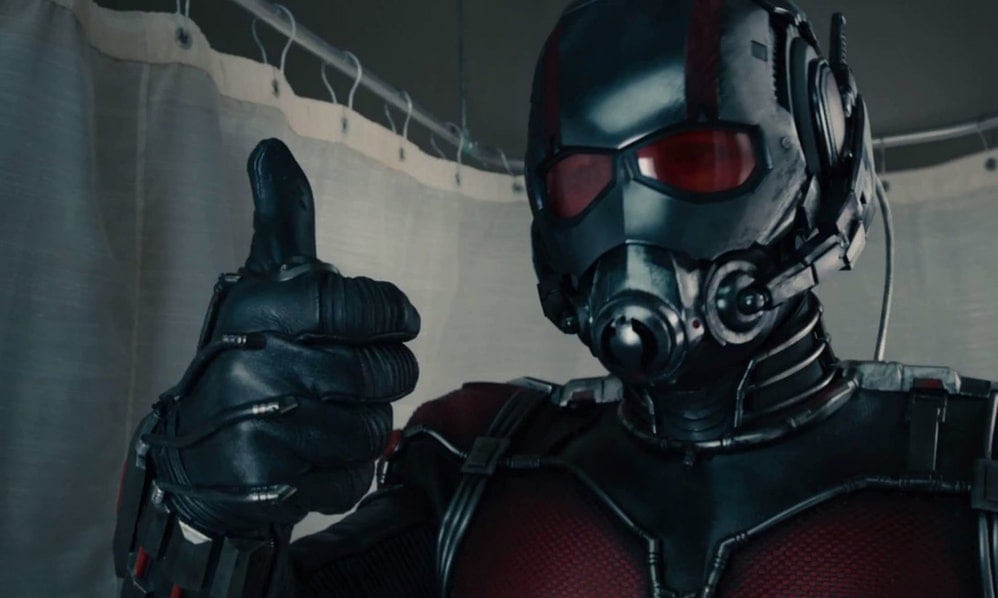 This year was an amazing year for Marvel movies. It started with 'Black Panther' which, as rumour has it, could very well be the first superhero movie to get a Best Picture nomination! Next came the much-anticipated event that finally converged the whole MCU to one point and left the fans with bucketful tears and their hearts shattered in a million pieces. After this traumatic film, there was something that Marvel needed to tend to the wounds of its fan. And 'Ant-Man and the Wasp' was that film. Scott Lang had last been seen in 'Captain America: Civil War', helping Cap sneak his best friend out of the country! Now, he has been placed on house arrest. He has given up on his life as a superhero to spend more time with his daughter, but a new danger calls him back to the quantum world. Just like its predecessor, 'Ant-Man and the Wasp' was a light film full of bone-tickling humour, especially from Paul Rudd and Michale Pena's incredible comic timing.
Read More: Best Animated Movies of 2018
14. Johnny English Strikes Again (2018)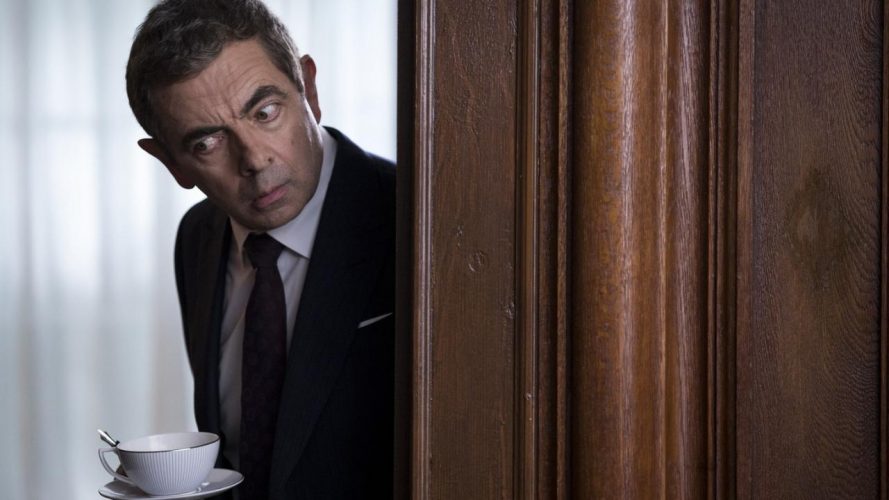 Rowan Atkinson will forever be known for playing the role of 'Mr. Bean', but there is another character that he has donned with absolute perfection. It is the role of the eccentric MI7 agent, Johnny English. He has retired from espionage and now, he works as a geography teacher. He is called back into action when MI7 faces a monumental crisis. A cyber-attack has left the agency paralysed because the identities of all their field agents have been revealed. Due to this, they are forced to ask the retired agents for help. This gives Johnny English a chance to live the life of a spy again, something that he had been craving ever since he retired.
Read More: Best Western Movies of 2018
13. Tag (2018)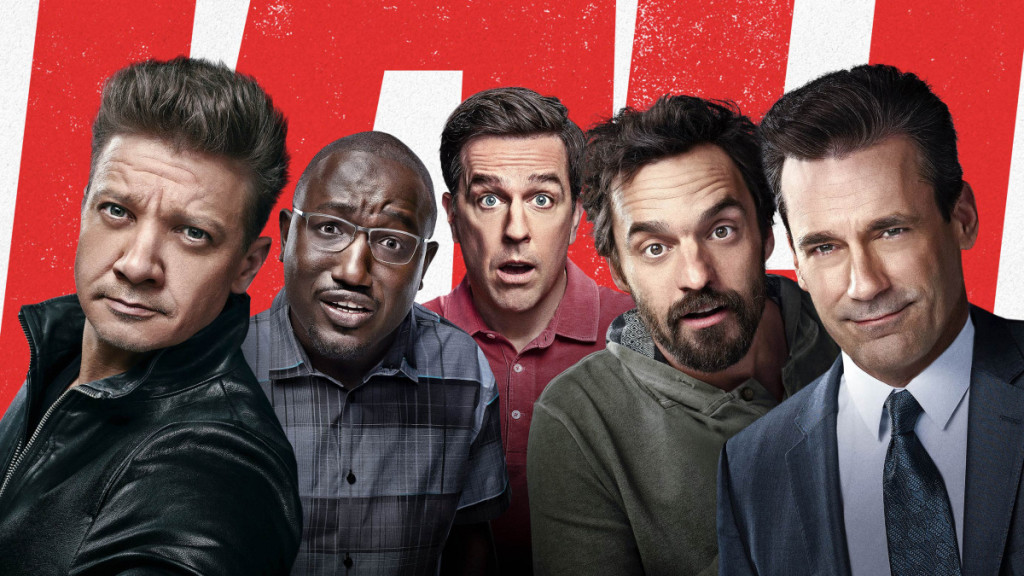 Jerry, Hogan, Randy, Bob and Kevin were nine when they started playing the game of tag. Every year, for one month, they indulge in the game, and the last one tagged remains so for the whole year, until next season, when the game begins again. Jerry is the only one who hasn't been tagged, ever. This is because he is highly athletic and very competitive. No matter how hard the rest of the group tries, they've never been able to tag him. But it has to be done now. Because this season, Jerry is getting married and has decided to retire from the game. It is now or never for the rest of them.
Read More: Best TV Shows of 2018
12. Bye Bye Germany (2018)
The Second World War was one of the worst times for humanity. As if the death of millions of soldiers on the war front wasn't enough, people were put into chambers and killed to serve the illogical arrogance of a madman. David Berman lived through such a time and somehow, managed to get out of it in one piece. One thing he knew for sure that if he had survived the Holocaust, he could survive anything! What could be worse than Hitler? Now, his only plan was to leave the country and travel to States where he could start a new life, leaving behind all the horrible things he had seen here. But it doesn't turn out to be so easy. He doesn't have the money and also, the past isn't done with him yet.
Read More: Best Crime Movies of 2018
10. Heavy Trip (2018)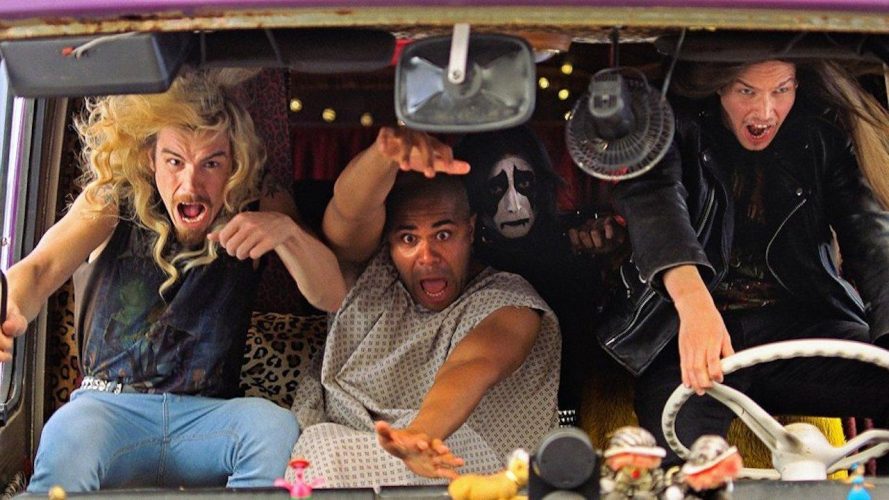 Everyone has a dream. A handful of people get one shot, one opportunity to materialise those dreams into reality, and out of those people, only a few get to see it happen. Turo has only one good thing in his life. Impaled Rektum, his metal band. They have been playing for twelve years but in close quarters. Their music has never seen the light of day as they never have played in front of an audience. But now, finally, they have a chance to show the world how talented they are. A promoter of a heavy metal music festival is in town and they have to find a way to convince him of their talent. They will do anything and everything in their power to not let this opportunity slip away.
Read More: Top IMDb Rated Movies of 2018
9. Incredibles 2 (2018)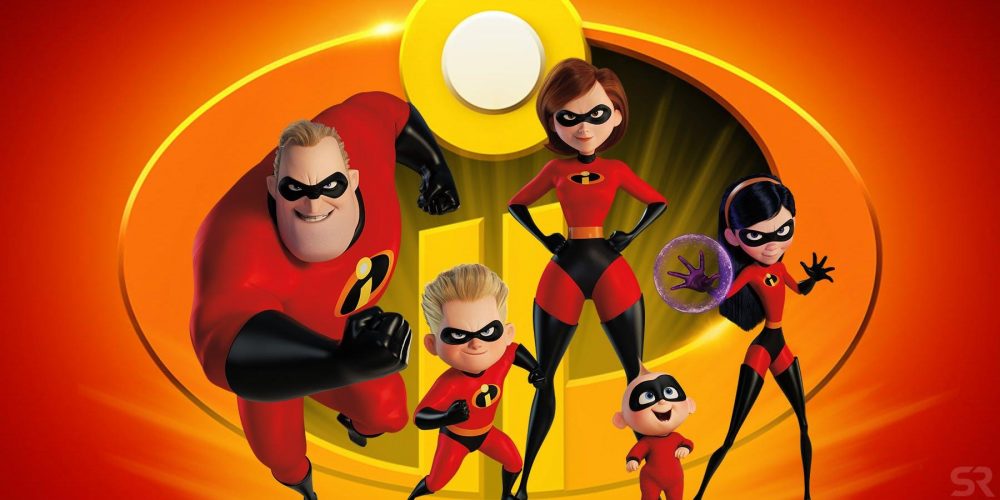 For fourteen years, we were left wondering what happened to the Incredible family. Even when the film was a massive success, no sequel came. Until now! After a long wait of almost a decade-and-a-half, the Incredibles are back to the save the world. After the Underminer terrorises the town, the Incredibles rise up to the occasion to stop him from causing any further damage. The Underminer succeeds in escaping and the collateral damage of the fight raises concerns for the government. As a result, they shut down the Superhero Relocation Program. Now, they need someone to rebuild the image of the superheroes in front of the public and Elastigirl is chosen for the purpose because she causes lesser damage. This leaves Bob to stay at home and take care of kids. He soon realises that even this job needs a person to be a superhero!
Read More: Top IMDb Rated Movies of 2018
8. Ralph Breaks the Internet (2018)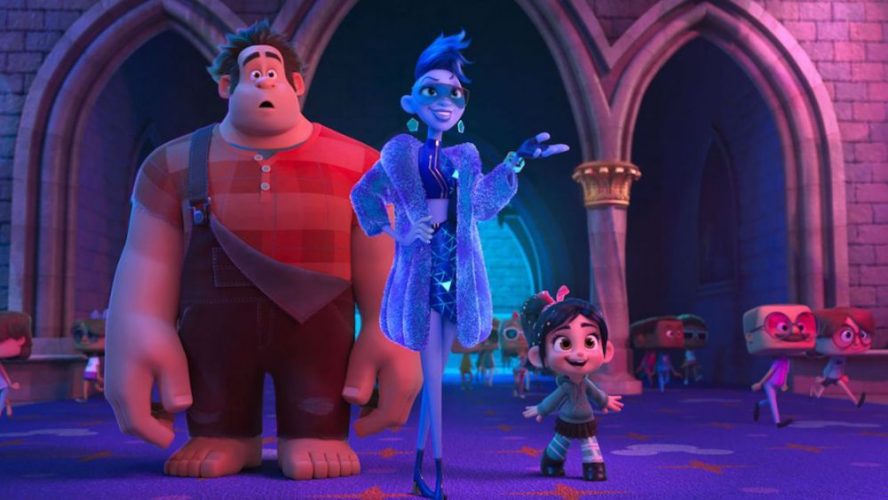 Six years ago, Ralph saved the game Sugar Rush and turned from a bad guy to a hero. He and Vanellope have been best friends since then. One day, Vanellope goes on and on about how her game has become predictable and there is never anything new to do. In response to this, Ralph creates a secret track for her which she thoroughly enjoys, maybe a bit too much. This leads from one problem to another which eventually poses the threat of Sugar Rush being unplugged from the Arcade. Now, Ralph and Vanellope have to find a way to fix things and the answer lies in the world wide web.
Read More: Best Actors of 2018
8. Deadpool 2 (2018)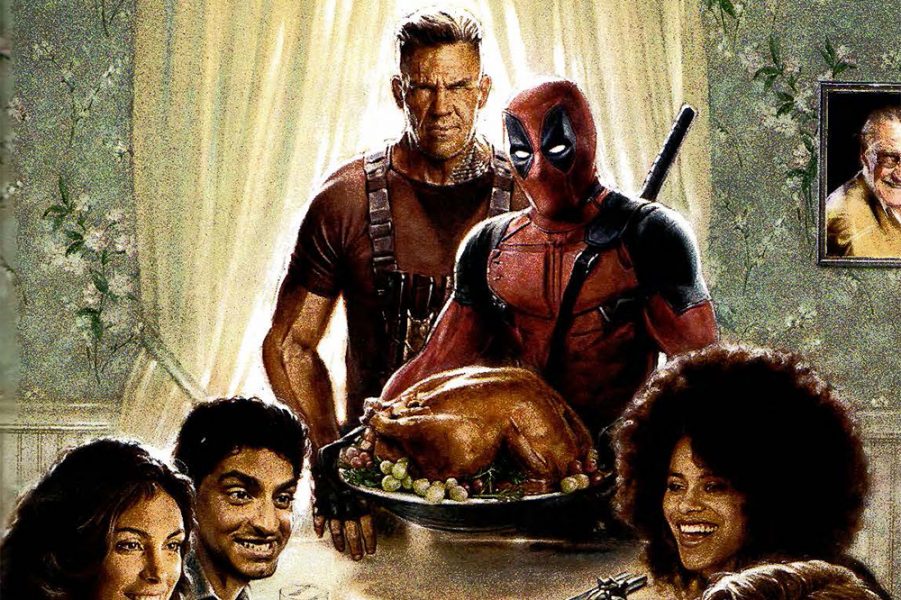 Ryan Reynolds' career was going nowhere until he took on the red suit and became Deadpool. With the massive success of the first film, a sequel was an inevitable thing. The question was whether it would live up to, if not surpass, the standard that the first film had created. The charm of Reynolds and the witty writing worked and 'Deadpool 2' turned out to be a huge success. The film starts with the foul-mouthed superhero working as a mercenary. But, in one of his jobs, he is unable to finish the job which comes back to haunt his life. Also, there is a teenage boy and a soldier from the future who wants to kill him.
Read More: Best Reviewed Movies of 2018
7. Blindspotting (2018)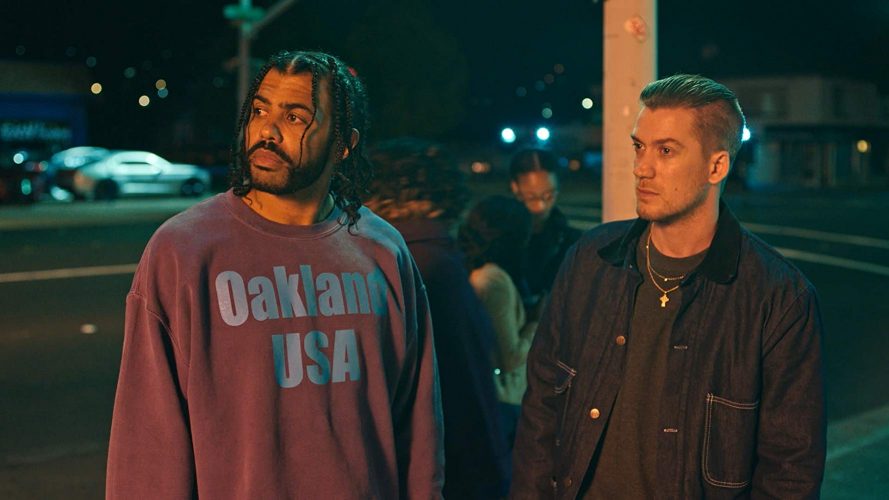 Three days and Collin's probation would be over. While might seem like an easy thing to contain oneself for a couple of days, Collin's best friend Miles is not making things any easier for him. He is short-tempered and is prone to doing stupid things that might turn out to be extremely dangerous. Also, there is something that Collin stood witness to and now can't shake it off. In the end, there is one question that remains in front of him: who will he choose to be? Driven by strong performances and intelligent writing, 'Blindspotting' is a study of today's world and how people have to live with constant fear while trying to build a normal life for themselves.
Read More: Best Horror Movies of 2018
6. Crazy Rich Asians (2018)
The wildly popular film is about a dysfunctional family of crazy rich Asians, the Young family. Eleanor Young is the strict, conservative matriarch of the family living in the family mansion. Nick, Astrid, Alistair, and Eddie are almost estranged siblings who are brought together by Nick's best friend Colin's wedding back in Singapore. Nick brings his girlfriend, Rachel Chu, with him to the wedding, raising many eyebrows. Eleanor gives Rachel a cold shoulder and employs a private investigator to find out details about Chu's family's past. A misunderstanding between Chu and her mother results in the implication of Chu lying to Eleanor and her mother Ah Ma. The question that remains, in the end, is whether or not Nick will be allowed to marry Rachel or not with Eleanor's permission. 'Crazy Rich Asians' grandiose production values and emotionally vested storyline make it one of the best romcoms of the year and creates a precedent for future films to feature a predominantly Asian origin cast.
Read More: Best Superhero Movies of 2018
5. The Death of Stalin (2018)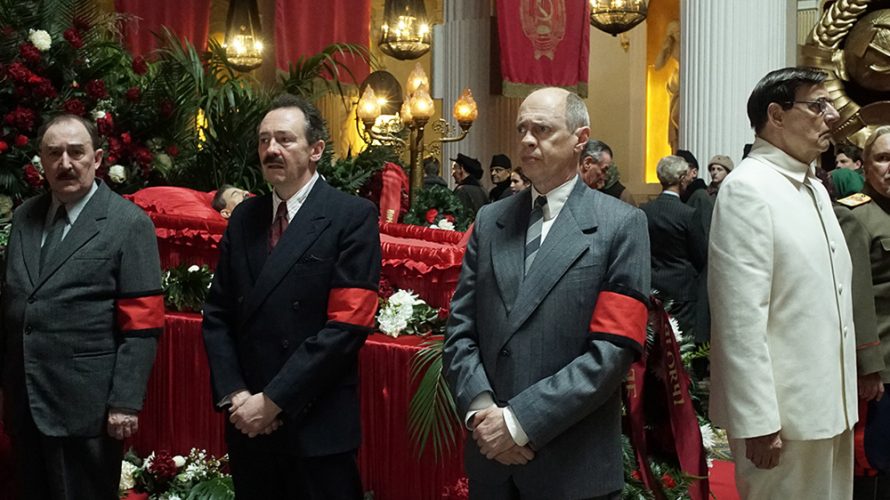 When Stalin died in 1953, a power struggle ensued to gain control of the government of the Soviet Union. This film satirises that power struggle and with its clever comedy portrays the race for the top of some of the biggest figures of Soviet Union as a hilarious play. Actors like Steve Buscemi, Jason Issacs and Jeffery Tambor star in this film which makes it's a pool of great performances. Just as the news of Stalin's paralysis spreads throughout his party, the race starts for filling the position of his successor. The top contenders in this competition are Georgy Malenkov, Nikita Khrushchev and Lavrenti Beria. The three of them try their own tricks to turn the tide in their favour which calls for some hilarious situations.
Read More: Best Action Movies of 2018
4. Vice (2018)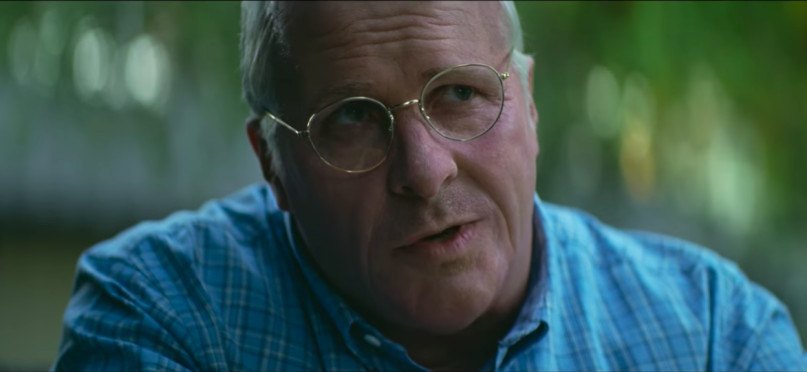 'Vice' is worth watching for Christian Bale's performance alone. In 'Vice', he doesn't act like Dick Cheney; he becomes Dick Cheney. 'Vice', like Adam McKay's previous film 'The Big Short', is both funny and eye-opening. It maneuvers its way around complex political narrative in a simple but effective way. While, it may not be an earth-shattering experience, 'Vice' surely is a gripping entertainment of highest order.
Read More: Best Thriller Movies of 2018
3. The Old Man and the Gun (2018)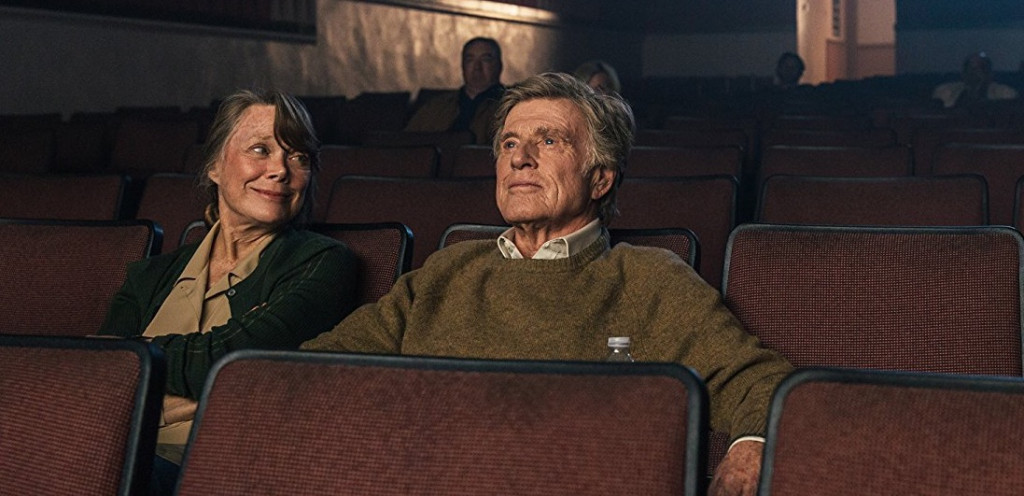 Based on the true story, 'The Old Man and the Gun' follows career criminal and prison-escape artist Forrest Tucker, who loves to rob banks — not that he needs money but because he has so much fun doing it. Forrest successfully escaped incarceration 18 times. This cat-and-mouse movie is comical and affecting in equal measure. 'The Old Man and the Gun' is a film that Hollywood stopped making long back. Heist movies are now more about the violence, the blood, the thrill etc. That's why Lowry's film is such a stand out; he relies on the charm of his subject to tell a story that is infused with a sprinkling of humor, romance and nostalgia. 'The Old Man and the Gun' is without doubt one of the best comedy-drama films of the year.
Read More: Best War Movies of 2018
2. The Favourite (2018)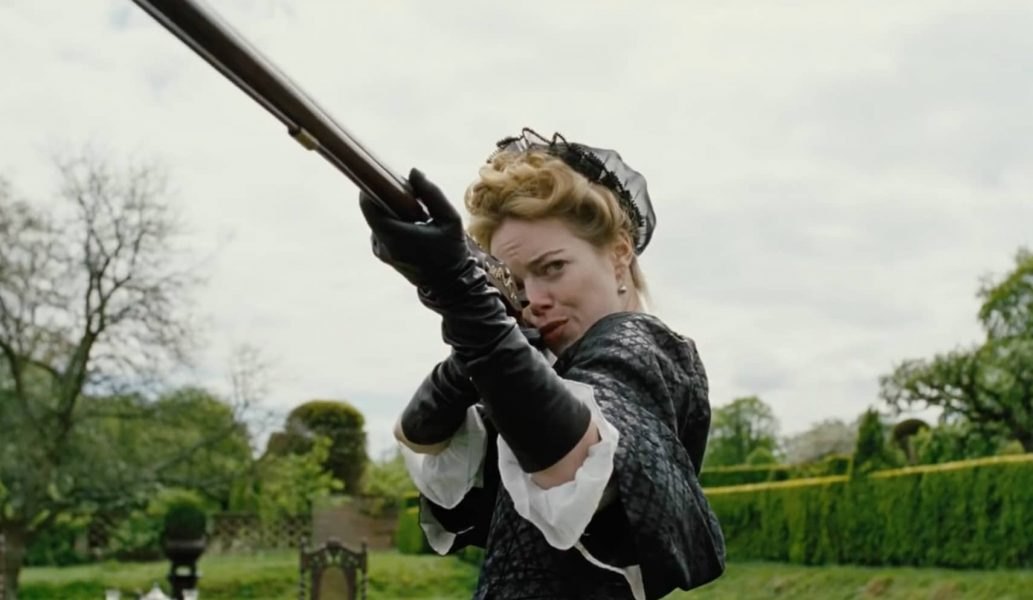 A frail Queen Anne (Olivia Colman) occupies the throne and her close friend Lady Sarah Churchill (Rachel Weisz) governs the country in her stead while tending to Anne's ill health and mercurial temper. When a new servant Abigail Masham (Emma Stone) arrives, her charm endears her to Sarah. As the politics of war become quite time consuming for Sarah, Abigail steps into the breach to fill in as the Queen's companion. Their burgeoning friendship gives her a chance to fulfill her ambitions and she will not let woman, man, politics or rabbit stand in her way.
It has been quite a career for Yorgos Lanthimos, who has previously made eccentric but brilliant films like Dogtooth and The Lobster. 'The Favourite' is also eccentric in its own way, but it certainly is Lanthimos' most accessible film till date. You would also be hard pressed to find a more funny film this year.
Read More: Best Indie Movies of 2018
1. Green Book (2018)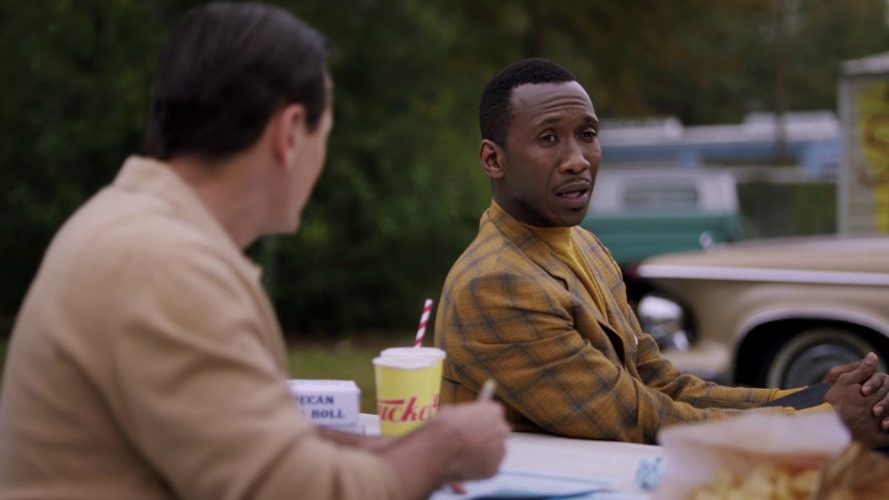 Farrelly brothers have made several great comedies — Dumb and Dumber, There is Something about Mary. They have also made several shitty films. This is the first time Peter Farrelly has made a film without his brother, Bobby Farrelly, and I have no hesitation in saying that 'Green Book' is the best film to have come out Farrelly household. There are films that you like because of their artistic sensibilities. And then, there are films that you like because of their warmth and good-natured vibe. 'Green Book', a film that belongs to the latter kind, will make your day wonderful ( I really mean that). You will come out of the theater with a smile on your face and feeling warm and fuzzy. In short, 'Green Book' belongs to the best of feel-good cinema. It evokes laughter and is powerfully moving at the same time.
Read More: Top Grossing Movies of 2018