There was a time when the world was partitioned by linguistic barriers. One could only read the books and watch the movies of the language that they understood. But things have changed now. Translation, dubbing and availability of subtitles in your own language have made the world of movies an even better place. If you are looking to explore international cinema, you should probably head towards Spanish films. This language is spoken in a handful of countries which increases the range of movies by a significant amount. Whether you want to polish your Spanish, or just want to watch some quality cinema, you should heed this list. Here's the list of top movies in Spanish that released in 2018. The list also includes several best Mexican films of 2018.
15. The Tribe (2018)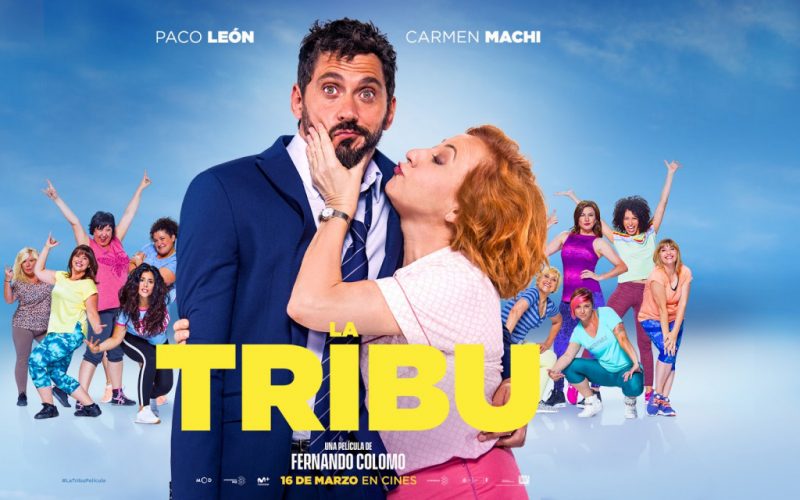 Fidel was a successful executive, but not a model person at heart. He had just fired a lot of people from his company which had left many people disgruntled of his actions. They were looking for a way to make him pay for this. But, to their own enjoyment, they didn't have to plan or scheme anything. Neither did they have to wait too long. Fidel turned out to be his own worst enemy when he got stuck in a compromised position with a woman in his office. An ambulance was called and they were taken away as they were. This made Fidel a laughing stock for the whole world as he was filmed by some people and the Internet loved his story. Fired of his job, Fidel decides to take this time to find his mother who had given him up for adoption. But just as he finds her, he is laughed on by some people. He can't take the humiliation anymore, so he jumps in front of a bus. He doesn't die but turns amnesiac. Mother, an eccentric personality in her own right, will take care of him, now.
Read More: Best Horror Movies of 2018
14. The Laws of Thermodynamics (2018)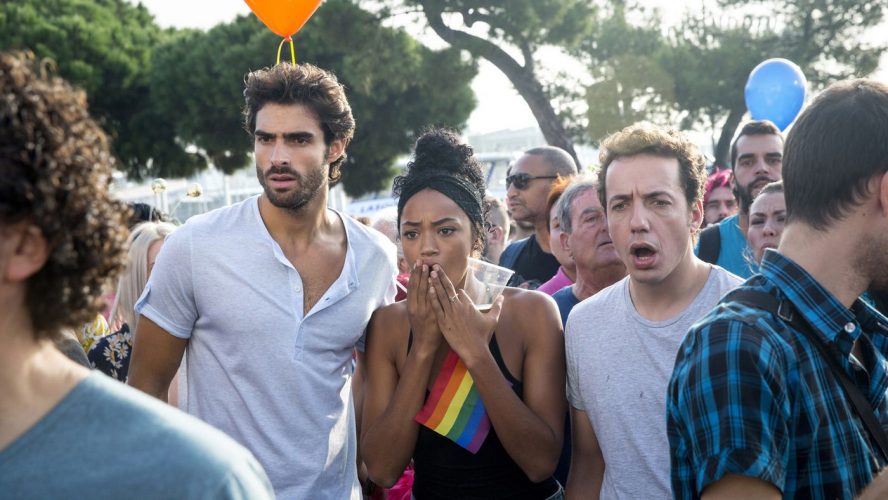 Almost everything has a logical scientific explanation. And while this is a great thing because an understanding of nature opens the door to answer deeper questions, some things need to be kept out of logic. Not every action needs to be calculated and not every emotion needs to be quantified. But who will explain this to Manel! He is a genius scientist who is a bit twisted in the head. His research area was thermodynamics and somehow, he has concluded that everyone's life and action can be broken down into the three laws that dictate the working of a thermodynamic system. Scientifically, this was great. But for his personal life, not so much! After his girlfriend breaks up him owing to his neurotic behaviour, Manel ends up meeting another attractive woman. While everything starts out great, she too starts noticing his over-prudence about everything. Manel thinks that with the help of his theory he can control all sorts of outcomes in his relationship, but fails to understand that this is not what relationships are about.
Read More: Best Netflix Shows of 2018
13. Sin Rodeos (2018)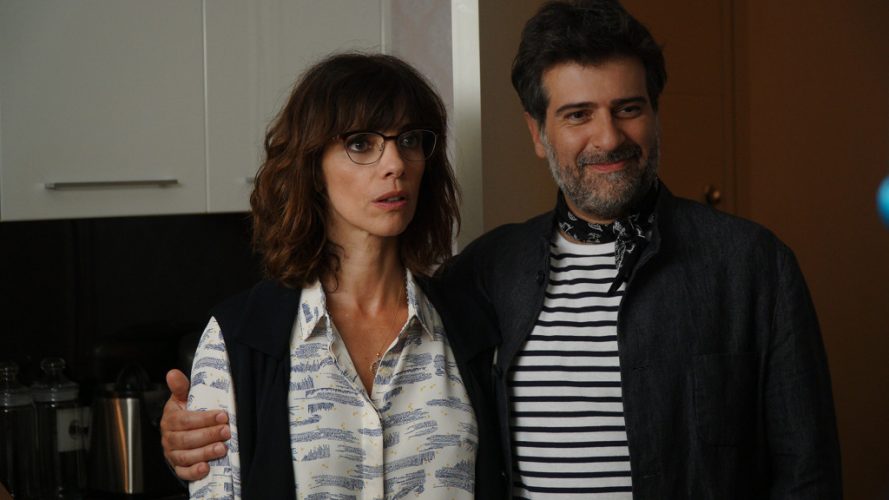 Truth is liberating, or so we are told. No matter how good we might be, there can't be a person who hasn't ever told a single lie. Telling a lie is not that big a deal if it is done occasionally and is pretty much harmless. But some people are just compulsive liars and can't get a handle on telling things as they are. Paz might not have been one of those people but she was under a lot of stress because of so many things happening all at once in her life. She seeks spiritual help for it from an Indian guru who gives her a potion to get it all out. And now, she is getting it all out, by telling the truth and nothing but the truth!
Read More: Best HBO Shows of 2018
12. La Sombra de la Lay (2018)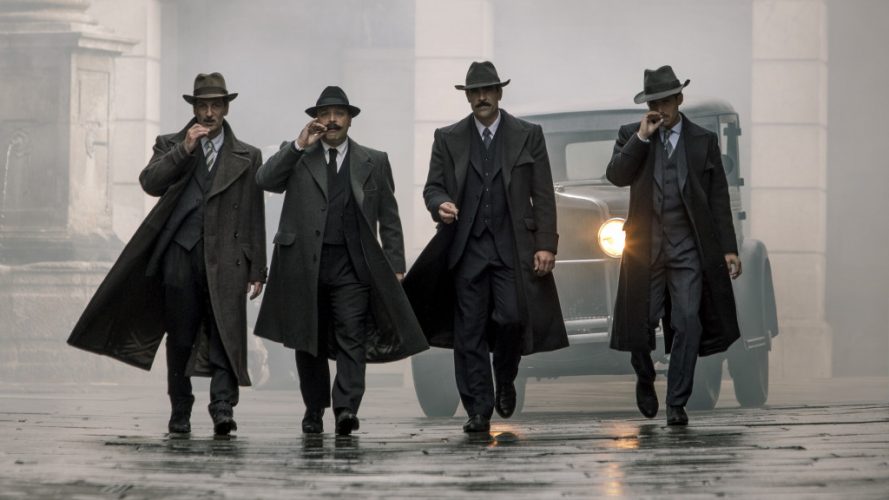 Set in the early 1920s, this film tells the story of a war veteran who now works as a police officer and is sent to handle the group of people who are trying to create havoc in Barcelona. They have stolen military weaponry and the hero, named Anibal Uriarte, is sent to locate them and retrieve the weapons from them. It is not an easy task for Uriarte as he has to figure out who he can trust in the strange town that is laced with corruption and deception on so many levels. He has to make trustworthy allies while battling his previous experiences from the Morocco War, something that has left him scarred for life.
Read More: Best Vampire Movies of 2018
11. The Warning (2018)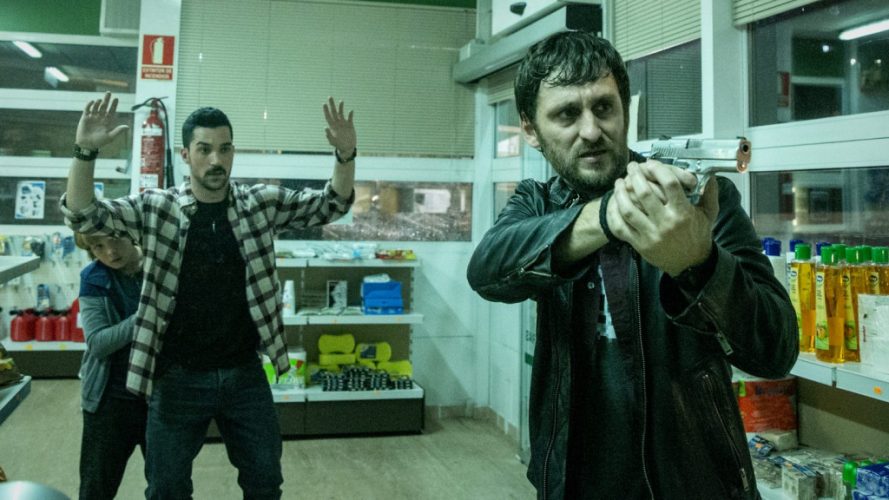 Strange things happen in this world. Most of the times, we are unable to explain a certain phenomenon, but that's because we are not yet able to see the pattern behind it. Coincident is the word often used to identify some of the things that can't be explained. However, there are some people who see the logic in chaos. Jon is a mathematician who has been diagnosed with schizophrenia. Despite whatever is going on with his brain, Jon discovers a pattern in crimes that happened decades apart. When he conjoins the recurring elements of the crime, he realises that he can make predictions based on it and warn the victims before anything happens. Caught in this mathematical mess is a ten-year-old boy, a convenience store owner, a couple of other people who will just be collateral damage after it is over.
Read More: Best Disney Movies of 2018
10. Las Grietas de Jara (2018)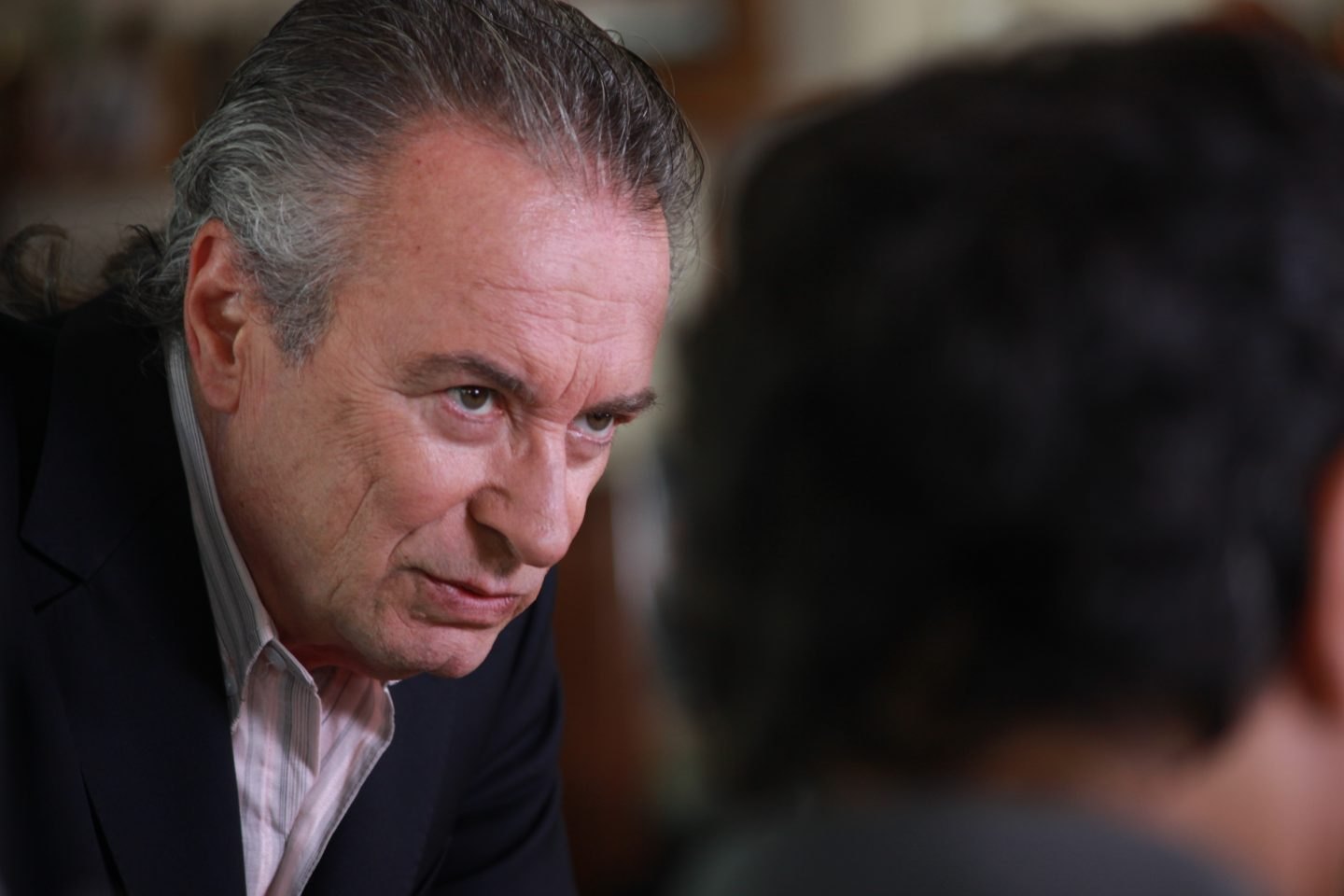 Keeping secrets is not an easy task. Aside from the constant guilt that eats at you and the inability of being able to discuss it with anyone, the more important fear is of the secret coming out. When Leonor walks into the office of an architecture company, she fully intends to find out "what happened to Nelson Jara?" She poses this question to the people in high places in the firm, people who have worked there a long time to know about every client and employee of that place. Yet, the three people who are questioned about Jara's fate say that they have never known a person of that name. But Leonor will not give up so easily. And she, actually, is on the right track because these three people did something bad to Jara. They know about him, they know what happened to him and they also know what awaits them if this secret comes to light.
Read More: Best Superhero Movies of 2018
9. Everybody Knows (2018)
Laura lives in Argentina with her children. When she hears about her sister's wedding, she is excited to pack and leave for Madrid. As she travels back to her hometown with her children, she reminisces the past. Engaging in festivities, she meets new people and enjoys her long-time reunion with her sister and the rest of the family and friends. While she gets busy reconnecting with people from her own life, her attention is diverted from her children. All this happiness and celebratory spirit are ruined when Laura's eldest daughter goes missing. A search ensues for her and while trying to figure out what happened to her and who could have taken her, tension escalates between the guests. Amidst Laura's growing concern and unrest, the joyous mood of the wedding fades into a tense atmosphere where past secrets are no longer safe.
Read More: Best Action Movies of 2018
8. The Realm (2018)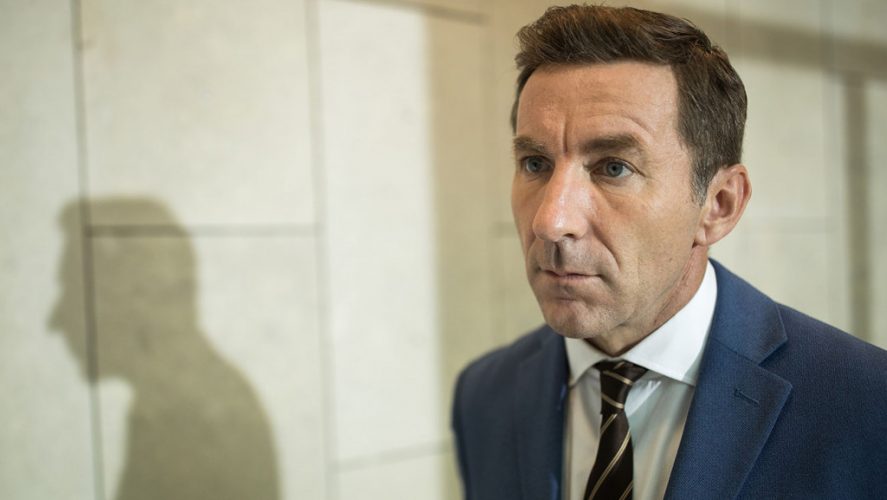 Politics is rarely a place for virtuous and sober behaviour. It is quite evident from the way politicians behave and the things they do to ensure that the power is in their hands, that for a decent person to find his way up, there is a lot of struggle. And this is why Manuel Lopex had never fallen for the charade of being an honourable politician. Of course, in front of his family and the people who would vote for him, he maintained a façade of being a good man, a politician who works for the betterment of his people. But he and his closest allies know how dirty his hands are of dealing in bad places, and the forces behind him that got him to power. But, like all bad things, Manuel's lies come to an end, when a newspaper runs an article on his misgivings. His career faces ruin as his own party starts shutting him down. Will he be able to find his way back to how things were before?
Read More: Best Heist Movies of 2018
7. Un Traductor (2018)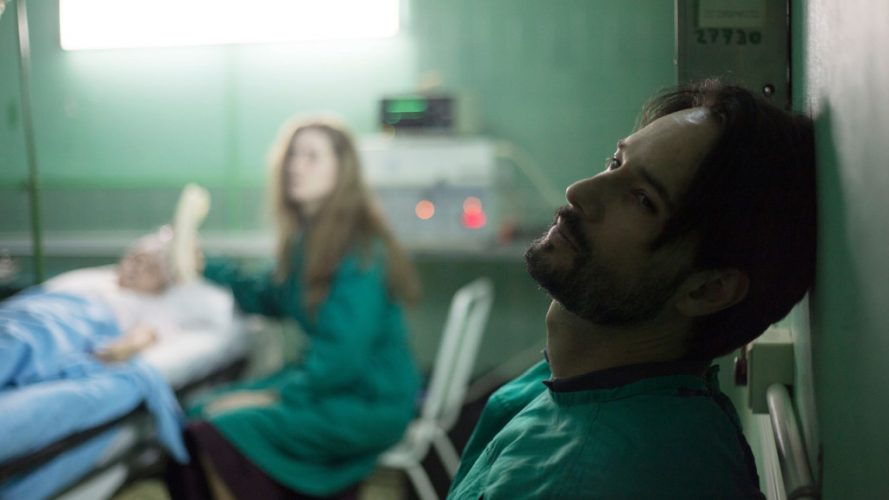 Set in 1989 after the Chernobyl nuclear disaster, 'Un Traductor' tells the story of a professor of Russian literature who is called by the government to help them help the Ukrainian victims. He has to work as a translator to explain to people what is happening to them and their children, to set a method for communication so that everything can be processed easily. However, he is horrified by the state of the victims, especially the children, some of whom die a day or two later after he talks to them. But he can't quit, no matter what he wants, and has to work with these people, listening to their stories and assuring them. Inspired by a true story, 'Un Traductor' portrays a heart-wrenching picture of the survivors of a catastrophe.
Read More: Best Disaster Movies of 2018
6. The Queen of Fear (2018)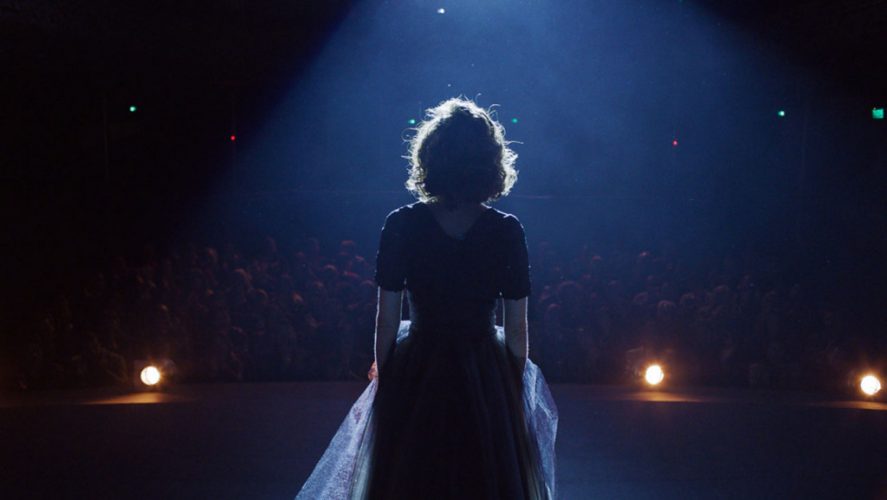 Ambition is a necessary tool to drive one towards success. But, the quest of attaining more can prove to be not only a tireless journey but also a mind-numbing experience. Holding on to one's sanity is the most critical thing and if the control of your own minds slips from your grasp, what was all that struggle for? Robertina was a successful television actress, but her life was ruled by the constant fear of failure. She has worked hard for her upcoming play and as the date of the show gets closer, she is gripped by nervousness and fear. This soon amounts to a vicious bout of paranoia that makes things even more difficult for her and the people around her.
Read More: Best Cop Movies of 2018
5. Champions (2018)
Marcos is an arrogant man. It is due to his arrogance that he is fired from his job as the second coach of a professional basketball team. Unable to cope with losing a job that he had worked so hard for and liked so much, he drinks his wits out. And then he gets behind the wheel. This, obviously, does not turn out so well for him. He crashes his car into the back of a police van. His punishment for drunk driving comes in the form of community service. Seeing that he has worked as a basketball coach, he is ordered to coach a team. Marcos would have been glad to do so if his newly assigned team was normal. As he watches a group of people with disabilities stand in front of him, ready to learn basketball, he curses himself for having gotten drunk in the first place. But no matter what he thinks, in the beginning, Marcos life will be changed after he gets to know these people.
Read More: Best Korean Movies of 2018
4. Sunday's Illness (2018)
Getting closure is a very important thing when it comes to important relationships. When someone leaves without any warning or explanation, the person who is left behind keeps wondering: what went wrong? Chiara has been dealing with the same question ever since she was eight-years-old. Her mother left her and her father, one day, and whatever problems there might have been between her parents that drove Chiara's mother away, she wished her mother had kept in touch with her. Years later, Chiara decides to find her whereabouts and gives her mother a visit. She asks her to spend ten days with her, just so she can have some closure about her leaving all those years ago. While her mother is happy to see her, she wonders what Chiara's true motive is behind seeking her thirty-five years after she had left her. 'Sunday's Illness' is about a mother-daughter relationship that never was, it is about people seeking a reprieve from the questions that life never answers.
Read More: Best Thriller Movies of 2018
3. Carmen and Lola (2018)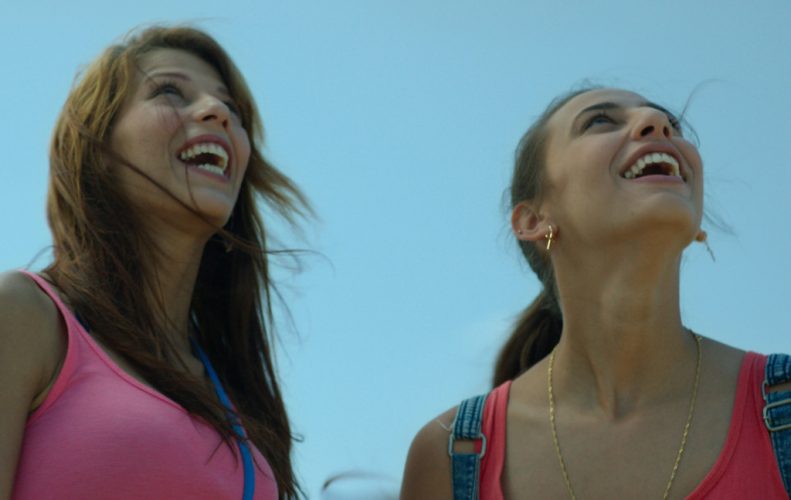 Carmen has a definite path set out in front of her. Coming from a traditional gipsy community, she has seen how things work out for women, here. Perhaps, this is why she has given in to whatever life is served to her. Getting married, having children, being a family woman is all she has seen with women around her and knows that she'll have to follow in their footsteps and do the same. But, when she meets Lola, her whole perspective is changed. Lola is also from the gipsy community but she is unlike anyone Carmen has ever met. Lola is free-spirited and unafraid of doing what she wants to do. She draws graffiti, plays with the birds and, instead of settling for the life that women before her have settled for, she dreams of getting out of this community that has been holding her back to go to a university to pursue her education. Also, unlike other women, she is not interested in boys.
Read More: Best Reviewed Movies of 2018
2. The Angel (2018)
Looks can be deceiving, and they were highly deceptive in the case of Carlitos. When someone talks about a serial killer or a psychopathic criminal, the picture of a sinister looking person pops up in our mind. Some people just have that face where you can tell that they are up to no good. But there are others whose faces tell a story different than how they actually are. Carlitos had always been a beautiful boy. He had a pretty face, his curly hair only added to the movie-star aura around him and his innocent eyes would fool anyone into believing that he is a harmless guy. But devil comes in every shape and form, and the eleven people who had died at his hands had seen that darkness within him. Inspired by the true story of an Argentinian serial killer, this film is the official entry from Argentina for the Best Foreign Film in the 91st Academy Awards.
Read More: Best R-Rated Movies of 2018
1. Roma (2018)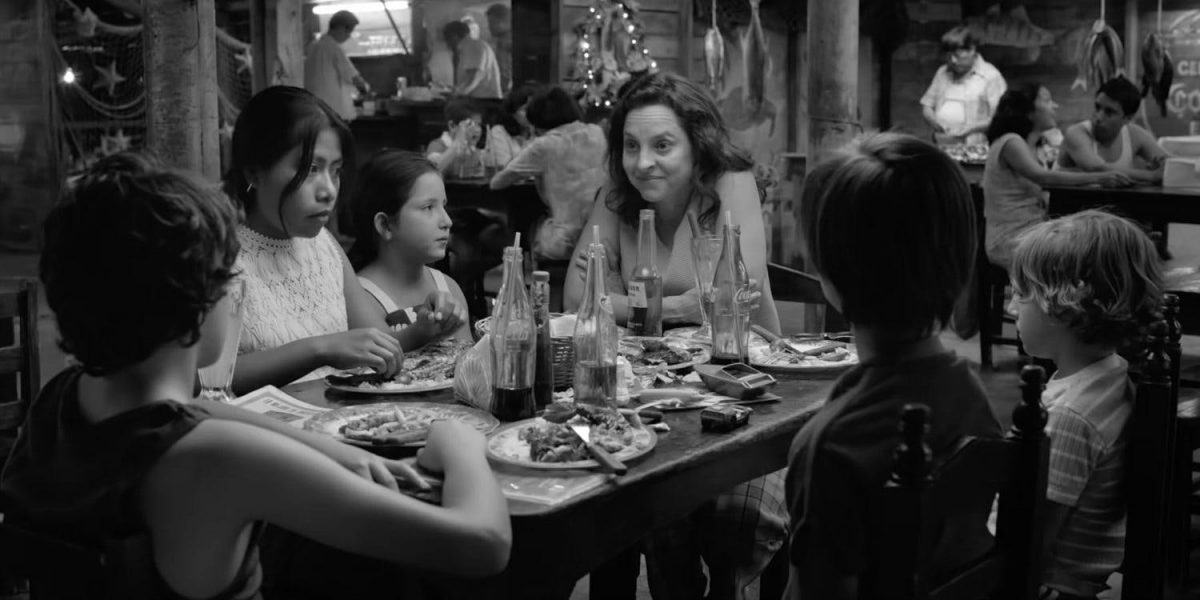 Directed by Alfonso Cuaron (known for directing films like 'Y Tu Mama Tambien', 'Harry Potter and the Prisoner of Azkaban', 'Gravity'), 'Roma' has already become a favourite among the critics. Tagged as one of the best films of the year, it is the official entry from Mexico in the upcoming Academy Awards. Set in the early 70s, it portrays the struggles of working-class people in Mexico City. Drawing from his personal experiences, 'Roma' reflects the strong emotions of the director in a hauntingly beautiful way. A league of honest characters and packed with powerful performances from the cast, 'Roma' comes as close to reality as it can, pointing towards some issues that still haunt the society while being, at the same time, a representation for both the human suffering and the will that drives perseverance. It is the most masterful work by Curaon, considering how intimate the story is to him, and is a must watch for every cinephile.
Read More: Best True Story Movies of 2018