Netflix is home to some of the best material for entertainment. It has a collection of TV shows that were otherwise unavailable to the worldwide audience, things for which people had to depend on a certain downloading site for. Apart from adding the shows from other networks, Netflix has been making its own shows which more often than not shoot to popularity. Every year, tons of new stuff comes out on the streaming service, and it becomes increasingly difficult to decide what to watch next. today we narrowed down a list of top Netflix shows and series that premiered in 2018.
20. Altered Carbon (2018)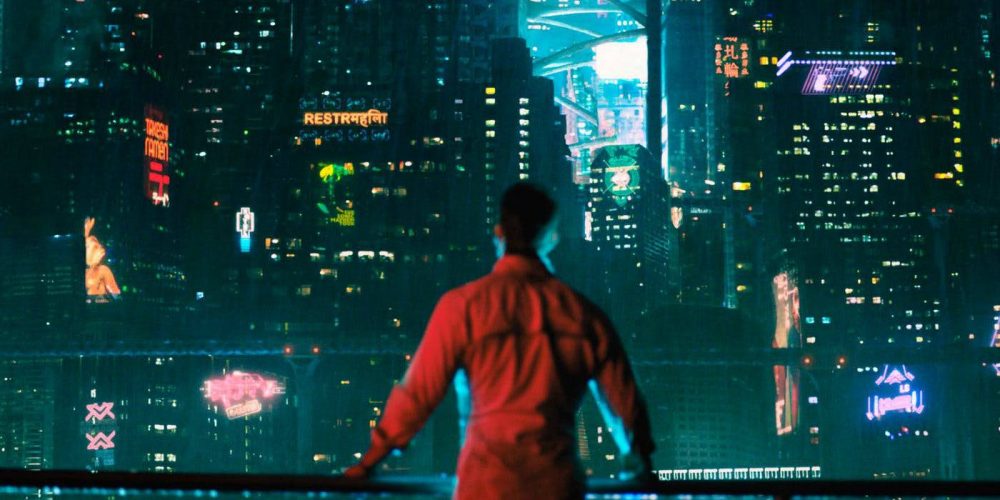 Based on the novel of the same name by Richard Morgan, this show is set in a distant future where the humans have figured out a way to become immortal. The human body has limitations but the mind does not. Taking advantage of this, humans have figured out a way to keep the consciousness intact in a disk that can be transferred to a new, synthetic body. But this needs money and hence, immortality is still out of the reach of the common people. Takeshi Kovacs was a part of the rebel group that rose against the modern world order but faced defeat. Now, 300 years later, his consciousness is reawakened by the richest man in the world to undertake a critical task.
Read More: Best War Movies of 2018
19. Disenchantment (2018)
Tiabeanie, nicknamed Bean, is the princess of Dreamland. The path of her life has been set by her father who has fixed her marriage with Prince Guysbert. Obviously, Bean doesn't want to get married to him. A couple of dark mages send her a gift in the hopes of turning her evil. But the demon that they send to do the job sympathises with the princess and becomes her close confidant. Another character is an elf who has decided to leave behind his world in order to find a new meaning to his life. When these three people meet, trouble stirs, and they find themselves on a run from two kingdoms.
Read More: Best Gay Movies of 2018
18. Lost in Space (2018)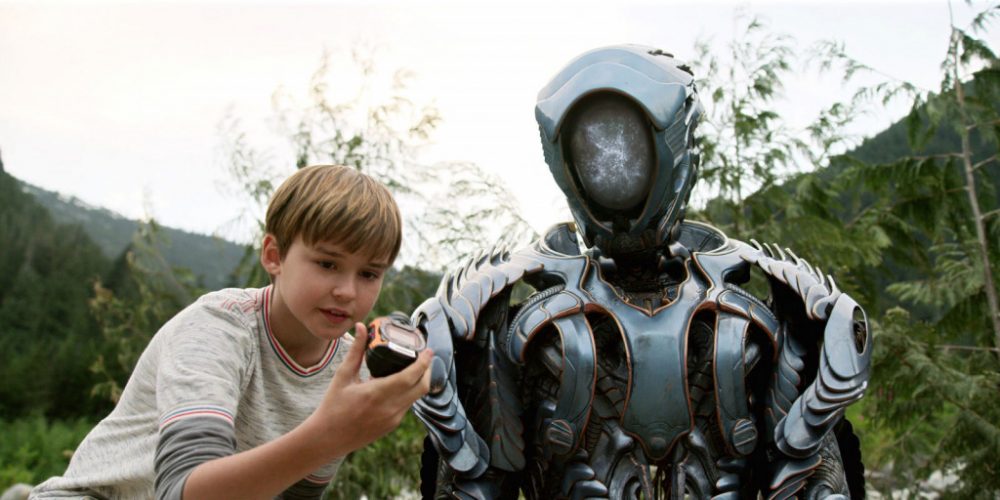 When a crash from an unpredictable meteorite taints the atmosphere of the Earth, the scientists figure out a way to get people to a better planet. Tested and chosen families become part of a voyage across the universe, to start a new life in a different place. On the way, an alien attacks the spaceship and the families are forced to evacuate in their assigned pods which crash land on an entirely different planet. The Robinson family is in one of those pods. A family of exceptional individuals, they survive in extreme circumstances and make startling discovers, all the while, trying to find their way back to their mothership.
Read More: Best African American Movies of 2018
17. Seven Seconds (2018)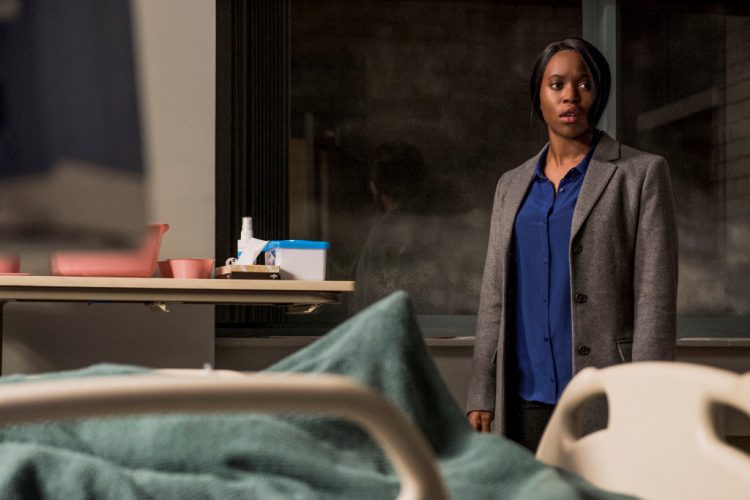 This is a turbulent world and violence is a big part of it. Hatred drives people to do unimaginable things and it is hard to justify anyone's actions when this hate emerges from a very illogical and morally questionable ground. Peter Jablonski didn't hate Brenton Butler. Brenton's death by Peter's car was purely accidental. And Peter, as a police officer, should have taken responsibility for it and faced the consequences. Instead, he decided to cover it up with the help of his friends. But it all blew up in his face when the cover-up doesn't go well and the truth comes out. Because Peter is white and Brenton was black, an attempted cover-up only adds to the conception that it was a hate crime. Racial tensions abound.
Read More: Best Indie Movies of 2018
16. Elite (2018)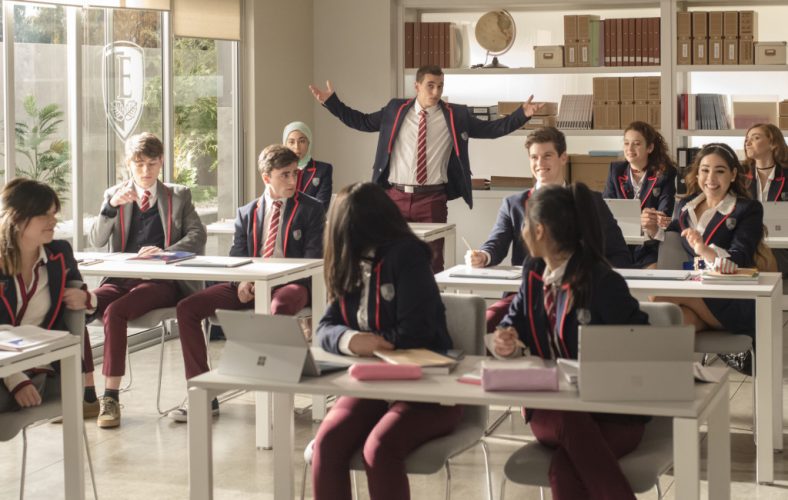 This Spanish series follows the story of a group of teenagers studying in an elite school. A murder is in the works. Traversing back and forth in the timeline, this show starts with a trio of working-class students who get a chance to attend the most exclusive school in Spain. However, they face resentment from the high-society children who attend the school. Since the three newcomers come from an entirely different world, a conflict of interest is expected, which spins a web for a cycle of love and hate. And all these events, step by step, lead to a murder.
Read More: Best Bollywood Movies of 2018
15. Paradise PD (2018)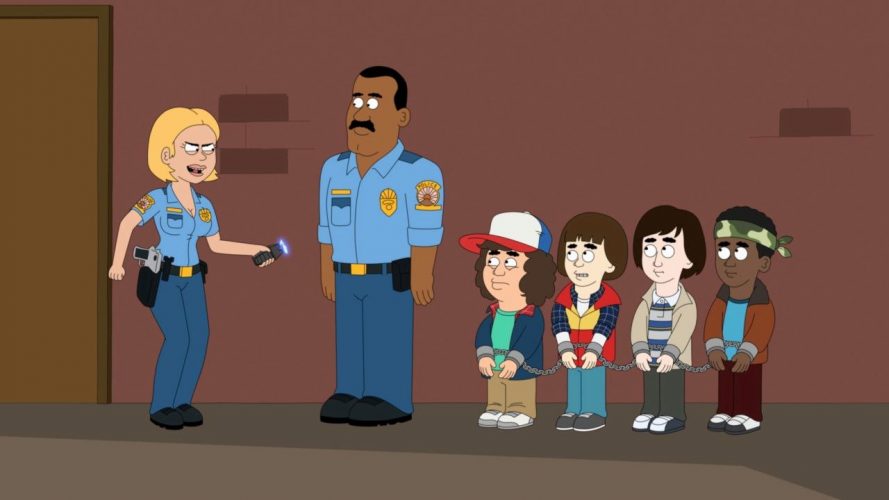 The police force is responsible for maintaining the peace and stability of a town. But what happens when the police department is full of bad cops. They are not bad cops because they are corrupt or indulged in some illegal work. They are bad because they totally suck at what they do. Randall Crawford is the chief of the police and Gina, Kevin and Gerald work under him. Gina is more interested in picking on his fellow officers, especially on Dusty, an overweight officer. Kevin has just been hired and he feels the pressure of his father as his chief. Gerald is struggling with his PTSD that leaves less room for him to concentrate on work. On top of that, they have a dog that is addicted to drugs!
Read More: Top Grossing Movies of 2018
14. The Hollow (2018)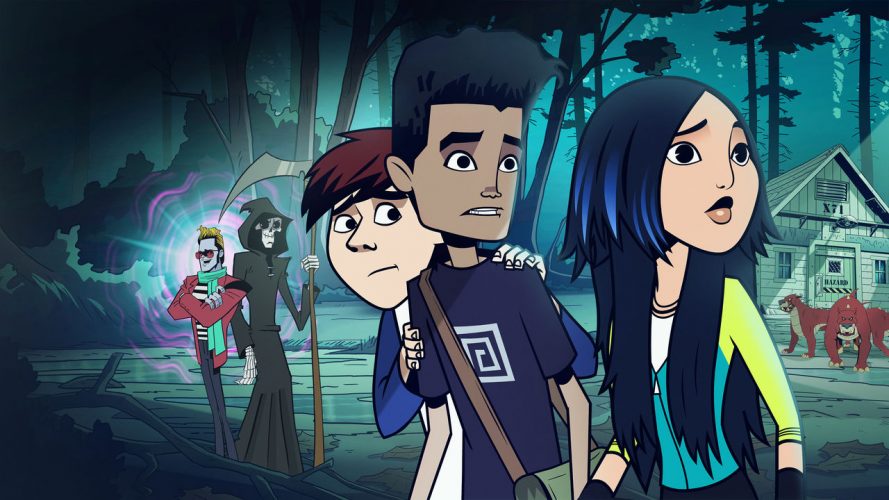 Three teenagers wake up in a room with no memory whatsoever. They don't remember anything about themselves, don't know anything about each other and even their names are revealed to them through paper slips in their pockets. As they leave the room and venture out into the world, they begin to understand the rules that govern their world. They also discover that they have superpowers. One step after another, they meet new beings in this strange realm, go on dangerous quests and perform impossible tasks in order to find a way to get back to their own world. But what is this world? How did they end up here? And where is their world?
Read More: Best Romantic Comedies of 2018
13. Dancing Queen (2018)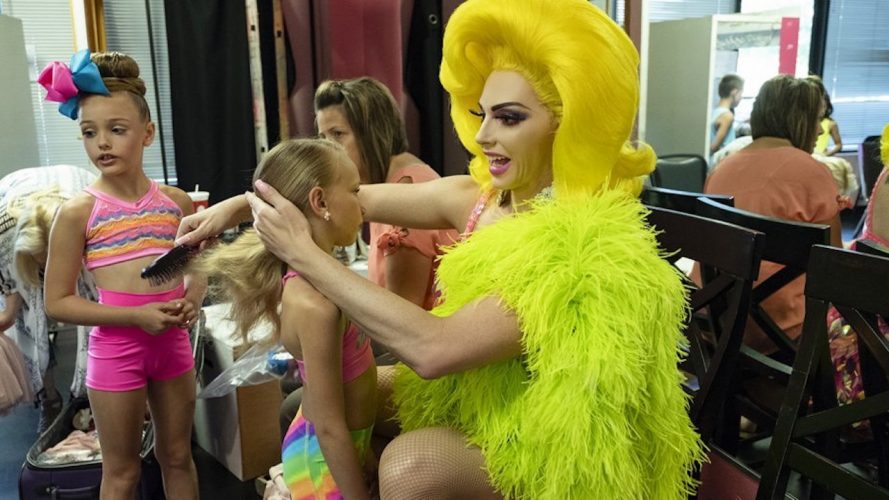 This documentary series follows the life of drag artist, Alyssa Edwards. After becoming famous from 'RuPaul's Drag Race', Alyssa continued his journey as a dance teacher and started his Beyond Belief Dance Company. 'Dancing Queen' follows his life as he builds his company, going on tours while also focusing on his personal life and relationships. The reality show brings the audience closer to Alyssa's dance life by the day and his drag life by the night.
Read More: Best Actors of 2018
12. The Alienist (2018)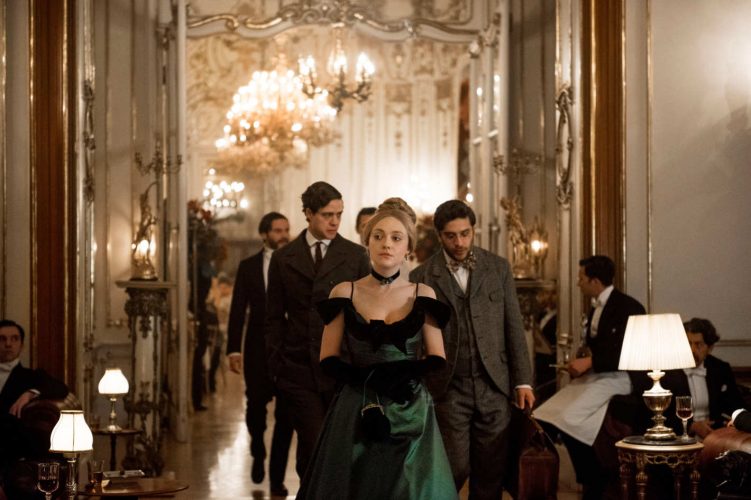 The year is 1896 in New York City. A serial killer is on the loose who is killing boy prostitutes in a manner never before seen by the police. Unable to understand the motivation behind these murders, police commissioner Teddy Roosevelt, assembles a team in order to figure out the identity of the murderer. Dr Laszlo Kreizler is a psychologist who has gained a reputation for delving into the issues that are otherwise considered taboo or unworthy of attention by the normal people. This is what makes him the perfect man for the job because the serial killer is no normal person either. A psychological game ensues as the doctor and his team chase the killer.
Read More: Best Reviewed Movies of 2018
11. The House of Flowers (2018)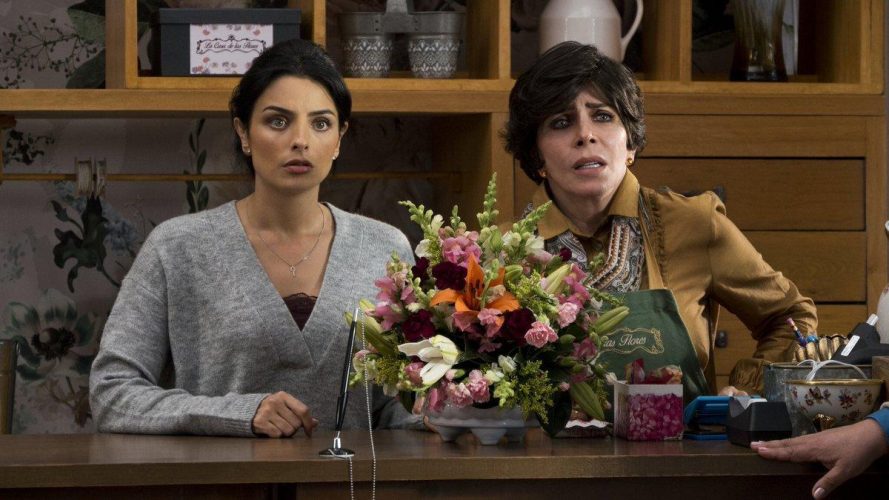 This Mexican comedy-drama follows the life of a wealthy family that runs a successful flower business. On the outside, it seems like they have a perfect life. Everyone is happy and rich; everyone's relationship is a success and there is really nothing that must bother these people. This is the façade that has been developed around the de La Mora family. But when the mistress of the head of the family reveals their relationship and threatens the reputation of the family, the lady of the house takes the responsibility of making everything alright. Despite her efforts, one by one, the secrets of every family member come to light in highly unexpected ways.
Read More: Best R-Rated Movies of 2018
10. Safe (2018)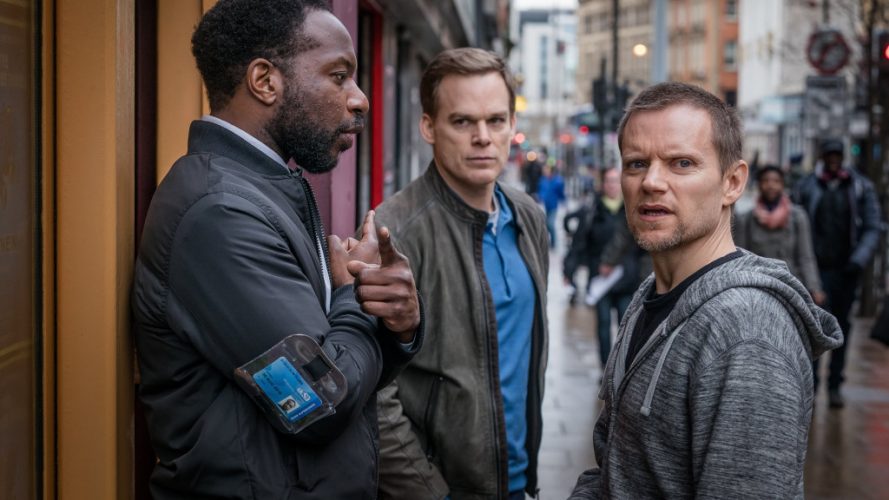 After the death of his wife, Tom was left to raise his two daughters. He found comfort and support in a new community where he easily forged new friendships and relationships. He feels that, at last, he has found a safe place for his family. However, the illusion of perfection shatters completely when Tom's daughter and her boyfriend go missing. Tom is helped by his girlfriend, Sophie who is a police detective, but there are things that she is hiding from him. As Tom delves further into the investigation, new secrets come to life and he is forced to recalculate his dynamics with everyone.
Read More: Best True Story Movies of 2018
9. The Mechanism (2018)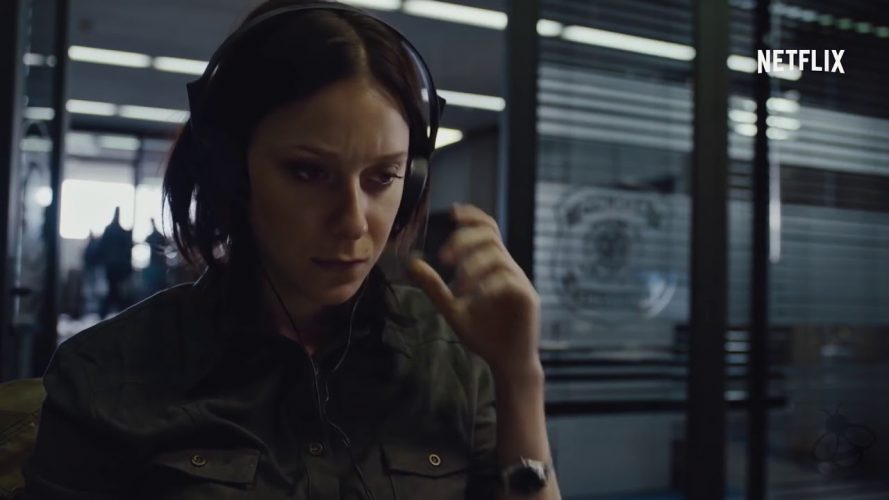 From the creator of 'Narcos' comes this Brazilian political thriller. It follows the story of Marco Ruffo, an officer in the Brazilian police force. Investigating a case, he stumbles upon a corruption conspiracy that seeps into the roots of the government. He is assisted by his partner, Verena Cardoni, in further investigating the people involved in the scheme. However, due to the lack of evidence, he is unable to do anything constructive about it. Years later, the investigation takes another turn when Cardoni picks up where Ruffo had left off. The story is loosely inspired by true events and focuses on the struggles faced by Cardoni and Ruffo in their quest to expose the people involved in the conspiracy.
Read More: Best Horror Movies of 2018
8. Queer Eye (2018)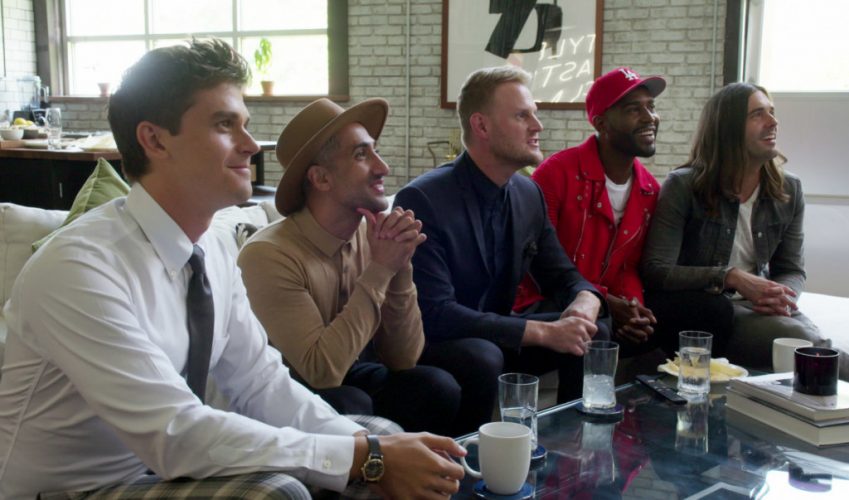 The Fab Five are back! (Though, the different ones.) A reboot of the 2003 series of the same name, this show features five people who are the best in their business, out and about, changing the lives of common people. Antoni Porowski is the best man to offer an opinion if you have a query related to food and wine. Tan France comes into the picture when your fashion sense needs a breath of fresh air. Karamo Brown will educate you on the culture and lifestyle, while Bobby Berk will change your design and Jonathan Van Ness with groom your personality. Helping one person per episode, the Fab Five make everything and everyone fabulous too.
Read More: Best Indie Movies of 2018
7. The Chilling Adventures of Sabrina (2018)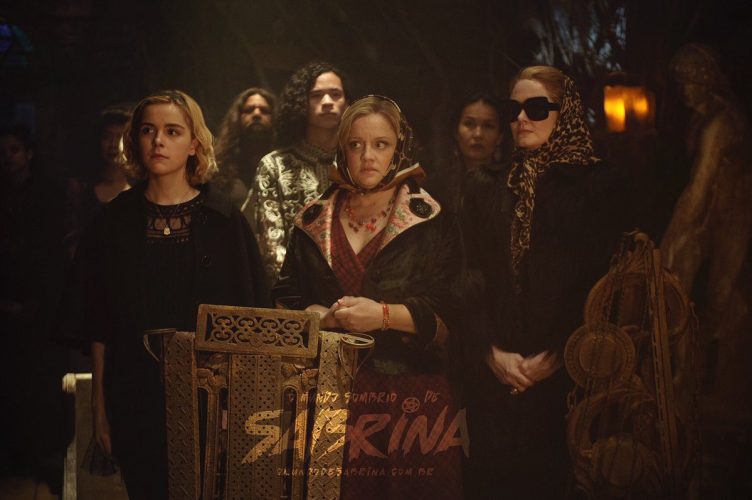 Sabrina Spellman might appear as a normal teenager, but she has a much darker secret. She is half-witch, half-mortal and this puts her in a very precarious position. As she turns sixteen, she is introduced to a whole new bunch of problems, apart from the ones that she is already facing in her otherwise normal life. Her dual identity hasn't yet completely set in with her when she finds herself face to face with the evils of her secret world that threaten to cross over and destroy everything as she knows it. The perfect watch for a Halloween night, 'The Chilling Adventures of Sabrina' follows a dark tone that doesn't let go of your interest.
Read More: Top Grossing Movies of 2018
6. The End of the F***ing World (2018)
James knows that he is a psychopath. He doesn't feel emotions and has been killing animals since his childhood. But now, he thinks that he has finally reached the point where he should start killing people. He has to make a decision about the person he wants to kill and how the plan would go ahead. Alyssa is frustrated with her life. She hates her stepfather and loathes her mother for not standing up for her. When she meets James, she thinks that he too is frustrated with his life and would make a perfect companion for her. She invites him to run away with her, and James agrees, thinking that he would find a perfect opportunity along the way to kill her.
Read More: Best Romantic Comedies of 2018
5. The Haunting on Hill House (2018)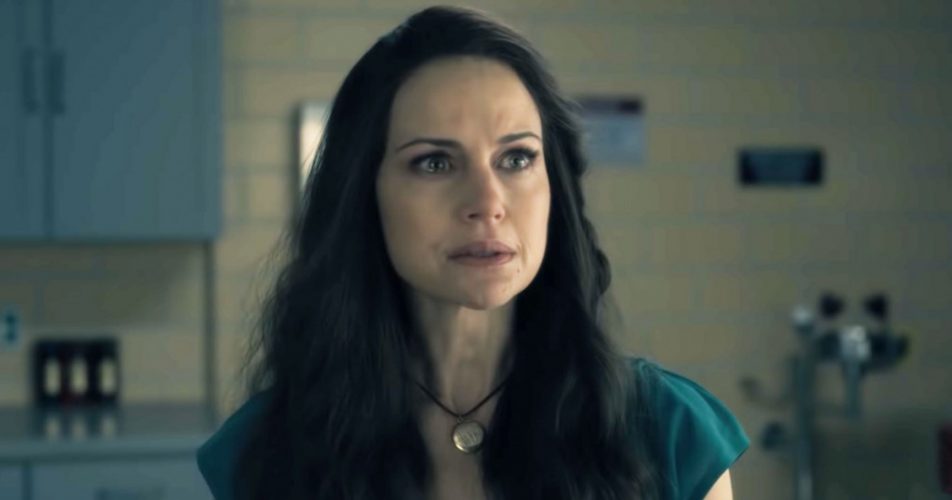 Based on the book of the same name by Shirley Jackson, this show tells the story of the Crain family. As kids, the five Crain siblings had lived in Hill House with their parents. But strange things happened over time and on one frightful night, their father stuffed them in the car and ran away, leaving behind their mother who later committed suicide. Years later, the siblings have grown up but the House isn't done with them yet. They are all called together by a tragedy and have to revisit their time in Hill House to figure out what happened to their mother, and what is happening to them.
Read More: Best Actors of 2018
4. On My Block (2018)
High school is a tough time and Monse, Jamal, Ruby and Cesar know that. They grew up together, in the same neighbourhood, facing the same problems which brought them together in a way that nothing could break them apart. Or that's what they thought. Their relationships are tested as new challenges await them in the process of growing up. 'On My Block' might seem like a regular 'coming of age' show on the surface, but there are stronger themes at its centre that are more relevant to today's world than you'd realise.
Read More: Best Reviewed Movies of 2018
3. Maniac (2018)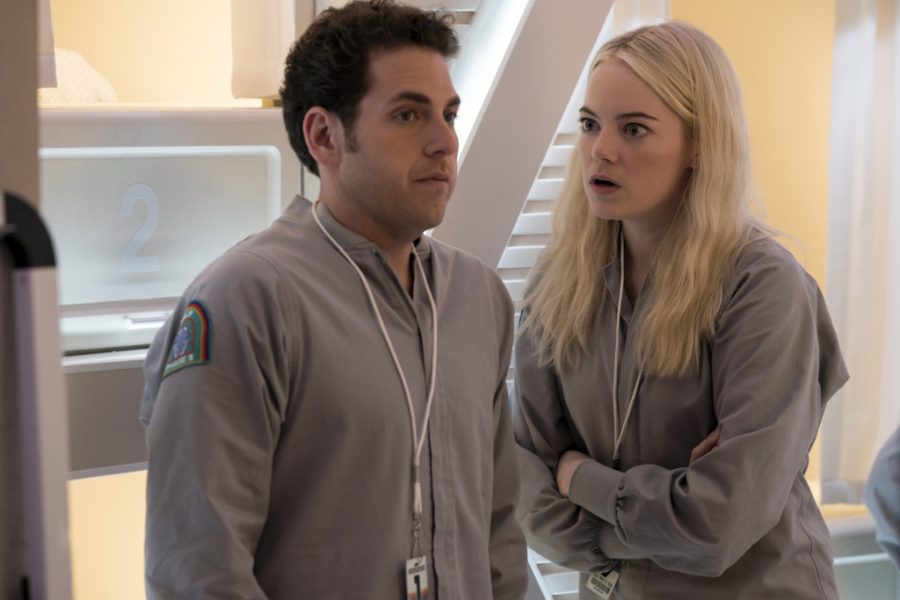 Owen suffers from schizophrenia and he knows it, and this is why no one else does. He hides his problem successfully from everyone, but the world is slowly falling apart around him. This is why when he hears about a drug trial that claims to cure any and every problem of the brain, Owen doesn't think twice about enrolling in the programme. There he meets Annie Landsberg who is struggling with her own issues. With a couple of other people, they begin the trials. But the drug isn't all that they were told. Side effects are bound to appear.
Read More: Best R-Rated Movies of 2018
2. Narcos: Mexico (2018)
'Narcos' is one of the most successful shows of 'Netflix'. Its story ended after the third season. But, the war for the drug-world didn't. 'Narcos: Mexico' brings a fresh story to the audience with a considerable change in scenery. While 'Narcos' followed the organized world of Pablo Escobar, its sister show starts with a time where the world of drug trafficking hasn't, yet, found its king. Felix Gallardo is working his way up, bringing together the factions that need unifying in order to build a drug empire in Mexico. The show explores the roots of the world that have now taken a hold of the drug business today.
Read More: Best True Story Movies of 2018
1. Sacred Games (2018)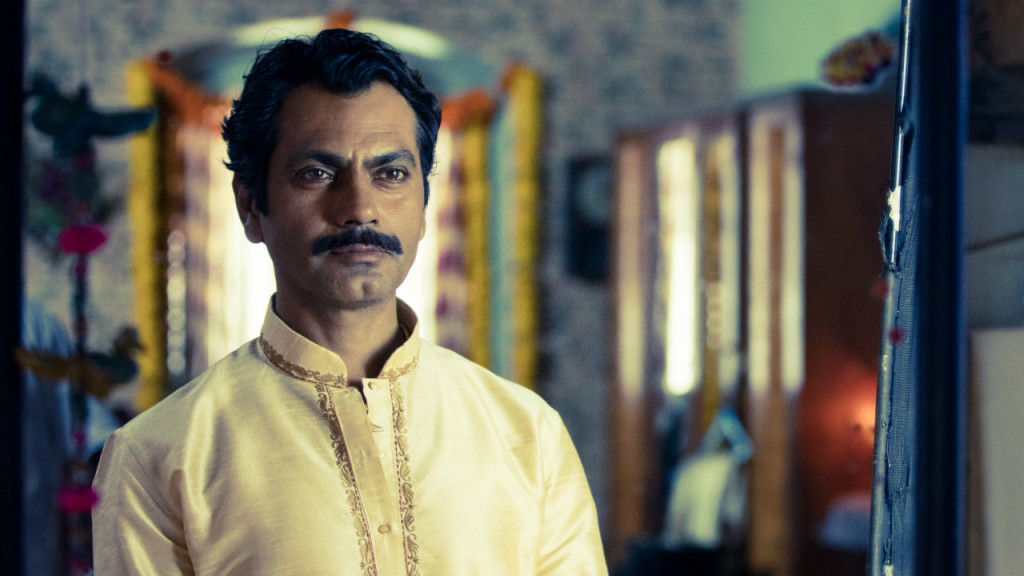 If there is one show that exponentially increased the popularity of Netflix worldwide, it is this. Starring two of the best actors in Bollywood, it is based on the book of the same name by Vikram Chandra. It follows the story of two men, born decades apart, but entangled in the chain of events that will change everything for them. With complex characters and an equally mysterious storyline, 'Sacred Games' was a thrill to watch from beginning to the end. The plot thickened with every episode and the unexpected twists and turns kept the audience on their toes. And it all starts with a phone call from a criminal overlord to an underachieving police officer warning him of something sinister that is about to happen in 25 days.
Read More: Best Horror Movies of 2018