I, for one, am a staunch believer that a movie is a personal experience. Be it food, color or an experience of a movie, taste matters. Despite that, we often tend to take the word of another person, or several people, as an essential criterion before picking a movie to watch. Hence, rating websites like Metacritic and Rotten Tomatoes or film websites like our own have a fair share of readership.
However, we specify regularly that our articles are based on the author's taste, and we often encourage you to watch the movies for yourself, before developing an opinion on them. Same is the case with this one. Despite being the best-reviewed movies of the year, many of you may or may not like all of these movies. In fact, the critics' score and the public rating of these movies across various rating platforms are not very similar — that itself implies the fact. But the below listed movies certainly have been loved by the critics. With that said, let's get started. Here is the list of top reviewed movies of 2018.
Note: The films have been ordered according to their Metacritic (MC) scores. To break a tie, Rotten Tomatoes (RT) scores have been used.
25. Isle of Dogs (2018)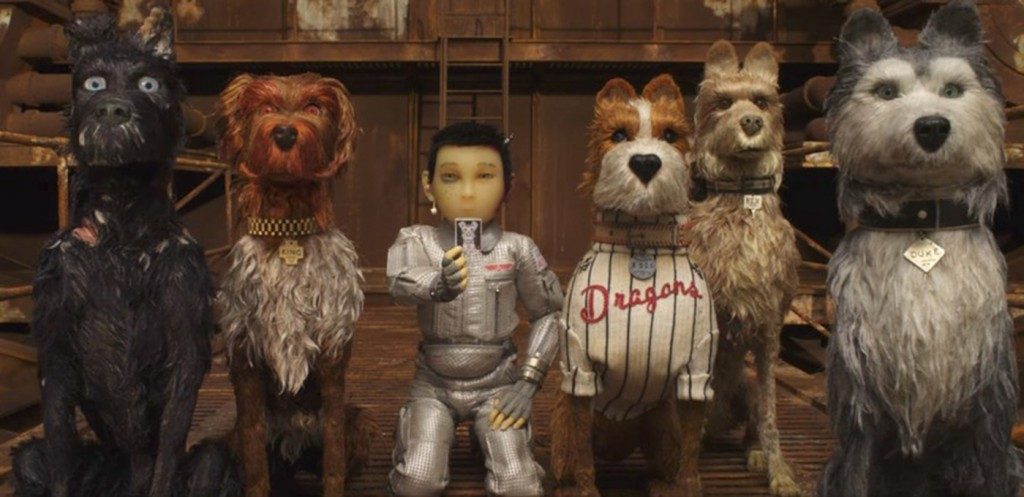 'Isle of Dogs' is exactly what you would expect from Wes Anderson at this point: whimsical and fun mixed with some darker themes and moments. Wes' level of detail, in everything from the backgrounds to the fur of the protagonists, is amazing. The dialogue, characters, and story are top-notch, even if they're a tad predictable by this point. The star-studded cast does a fantastic job with their voices, and so do the lesser-known actors. Other than that, the only other minor criticism is the movie isn't as "laugh-out-loud" funny as you expect it to be. But that doesn't bother me. Besides, it's less funny because there are fewer jokes, not because the jokes aren't funny. On the whole, Isle of Dogs is a fantastic, if slightly insensitive, movie that anyone who loves good animated films must watch. (RT: 89% ; MC: 82)
24. A Quiet Place (2018)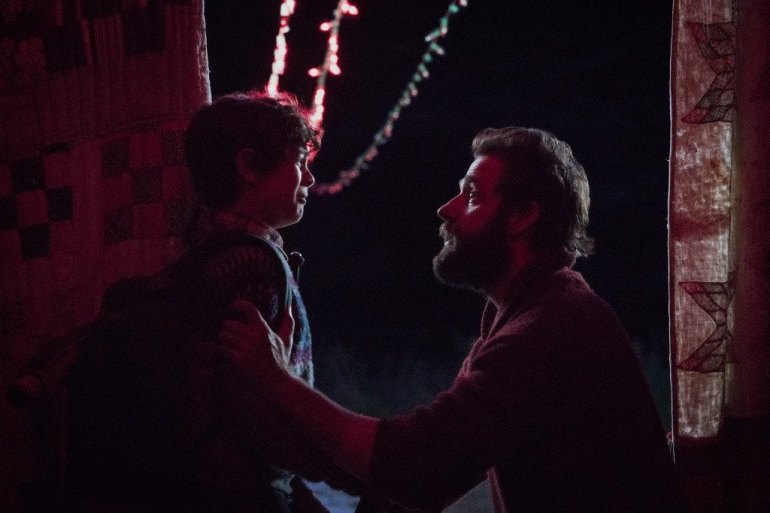 'A Quiet Place' is refreshing and exhilarating, as it is such a unique and captivating horror/thriller compared to others out there. The sign language is an amazing element as well, depicting a new perspective/understanding for the audience. The silence of almost the entire movie provides a chilling effect on the audience, shocking them with abrupt noises or the creepy crawling of the creatures. One of the main characters, Millicent Simmons is a deaf American actress that has been nominated for many awards. Her spreading awareness and representation for the deaf community is another amazing element that makes this movie an incredible film.
On top of the audial choices, the back and forth cuts between the creatures crawling around and Emily Blunt trying to hide while in labor provide an incredible element of suspense and anticipation that strikes fear in the audience. The acting is excellent, particularly Blunt, and the direction and script are taut and intelligent, but it's not one that stays in my mind for days afterward. A good, thrilling watch but not a mind-blowing one. (RT: 95% ; MC: 82)
23. BlacKkKlansman (2018)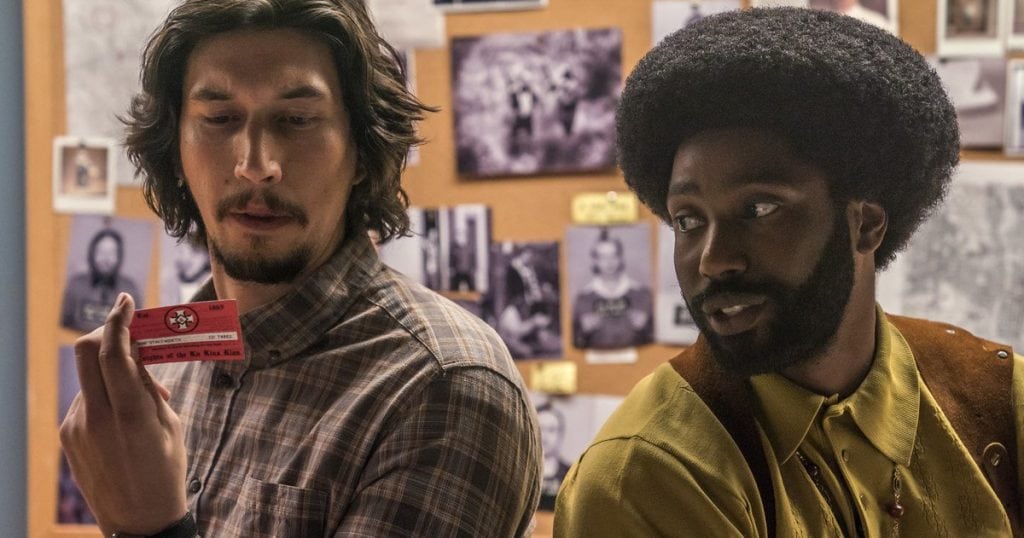 'BlacKkKlansman' is crafted with a clever but composed eye as Lee allows the viewers to sit back, relax & enjoy the ride by establishing a light & funny vibe while he works on the underside to slowly ruffle their emotions. The film paints a gripping and thought-provoking portrait of race relations in America and draws parallels with contemporary racial issues in a determined fashion. It's hard-hitting stuff offered in a not so hard-hitting manner, delving into the wicked mechanisms of America's own terrorist organization in a way that's as amusing as it is disturbing and at times tense & frightening too. (RT: 95% ; MC: 83)
22. Thunder Road (2018)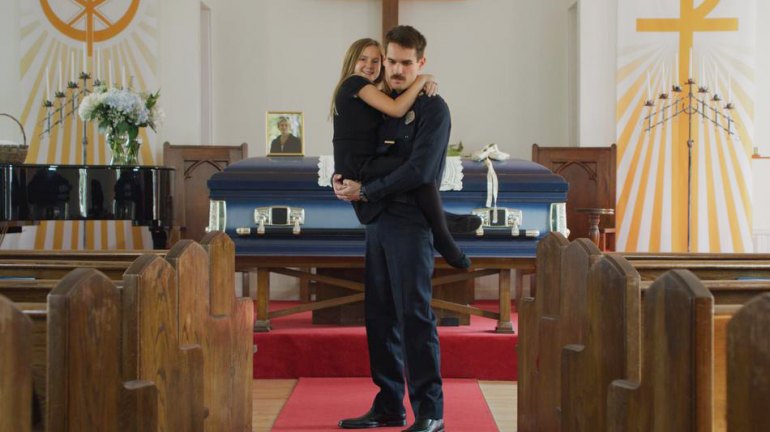 'Thunder Road' is a very unique film that pays very careful attention to its characterization. It explores grief in a way I don't think many films do. Some of the scenes are uncomfortable as it shows this main character as slightly pathetic, overly sensitive and embarrassing. The story revolves around this characters ability to cope with his mother's death, divorce and his difficult daughter. Any male that has gone through a divorce with children will sympathize with the plight of this man.
However, the spin is that the main character is trying to constantly repress his emotion and "be a good guy" even though at times he breaks. The film is mostly based on this internal conflict of the protagonist. The star is obviously the writer, director, and leading actor Jim Cummings. The movie consists of a ton of impressive one takes that really show off how talented he is both in front of and behind the camera. He's magnetic on the screen switching effortlessly from sobs to anger to remorse. (RT: 97% ; MC: 83)
21. First Man (2018)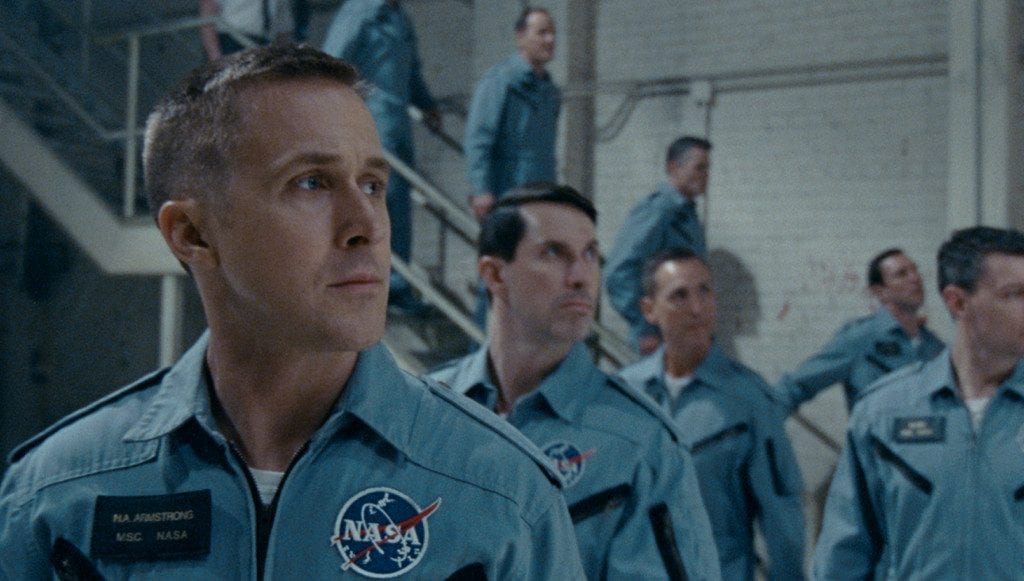 'First Man' is a well-acted film with an interesting story, but with a few glaring issues that make it ultimately forgettable. The story, of course, covers the Apollo landing and Neil Armstrong's first steps on the moon. Instead of focusing on the actual moon landing though the movie shows the slow build up to the launch and human toll that was lost. The film also goes deeply into the emotional conflicts felt by Neil Armstrong and his family. The best aspect of the film is easily the film's presentation of the many failures and losses that led to the Apollo landing. You really get a feel for just how difficult it was for the early astronauts and their families.
This is not the kind of film that glorifies these men but really paints them as human beings pushed to the limit to achieve their goals. The movie does a good job capturing the emotional trauma he had to endure but also shows just how his trauma impacted his relationship with his family. Ryan Gosling perfectly embodies the stoic and withdrawn Neil Armstrong. He really brings the character to life and makes him a relatable figure. The film is also filled with a wide supporting cast of actors who all do a good job with the material. (RT: 88% ; MC: 84)
20. You Were Never Really Here (2018)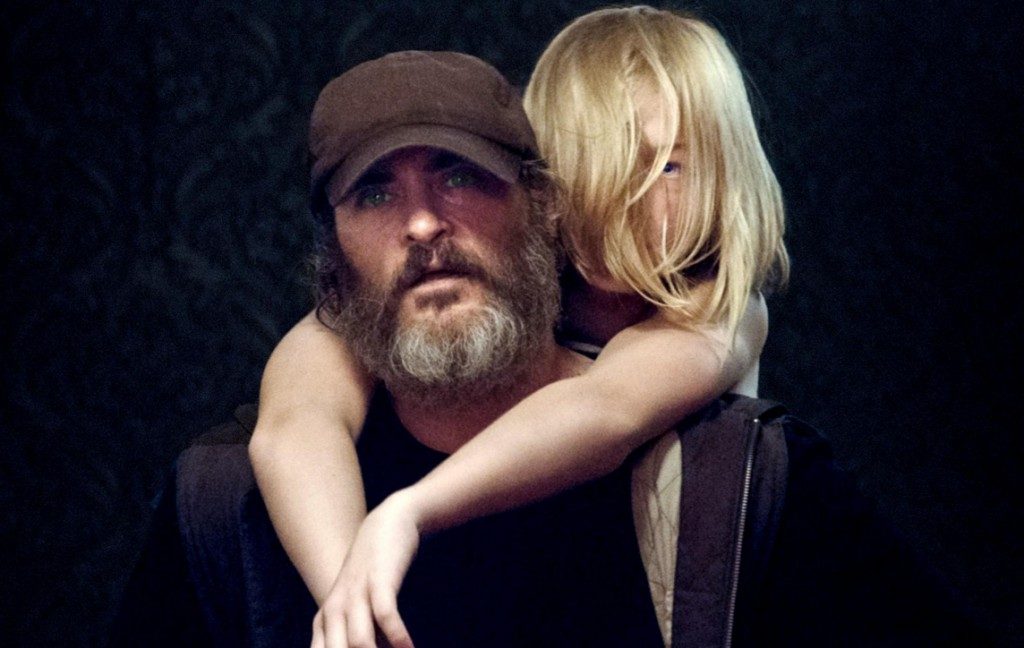 'You Were Never Really Here' is Lynne Ramsay's film about a traumatized gun for hire who gets well in over his head is a movie that burns slowly. Perhaps too slowly for some. A film that is carried by fine direction and a supreme performance by Joaquin Phoenix as hired gun Joe. There's certainly no bells and whistles on Ramsay's picture. This is a strongly driven character piece. A film that doesn't rely on dialogue. Phoenix conveys the torture of a troubled man with pure body language.
This makes his character much more frightening than any of the cardboard cutout heroes of today's bland action movies. Violence is handled expertly. Much of it off camera but this makes it no less effective. Ramsay has delivered a film that isn't really comparable to anything else out there. For that, it must be commended. The hardcore action fan will want more from this movie but it isn't trying to be that type of film. I enjoyed this picture but would only recommend it to you if you understand exactly what type of movie you are getting into. (RT: 89% ; MC: 84)
19. Widows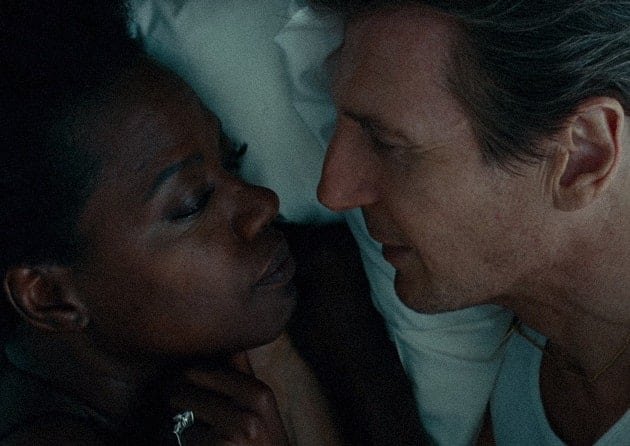 Adapted from a 1980s-era British TV, Widows follows Veronica (Viola Davis), who lives an idyllic life in Chicago with her husband Rawlins (Liam Neeson). But Rawlins is a criminal by profession. When a high profile robbery of his goes fatally wrong, Veronica's life falls to pieces. With a local crime lord (Brian Tyree Henry) and his muscle (Daniel Kaluuya) pressing her to pay Rawlins's debt, Veronica sees only one option. Rawlins had left her with the master plan of his next heist. Veronica decides to complete that unfinished job with the help of wives (Michelle Rodriguez, Cynthia Erivo, and Elizabeth Debicki) of those who were killed with Rawlins.
'Widows' is not just any heist film. First of all, the fact that a group of women are involved in carrying out the heist makes it different from any previous heist films. Then, there is a healthy dose of politics mixed with crime. There is also an astute commentary on race relations in America. On top of that, McQueen has managed to assemble a group of actors — from Robert Duvall to Colin Farrell to Viola Davis — that are at the top of their games. Overall, it is easily one of the best heist movies made in recent times. (RT: 91% ; MC: 84)
18. Support the Girls (2018)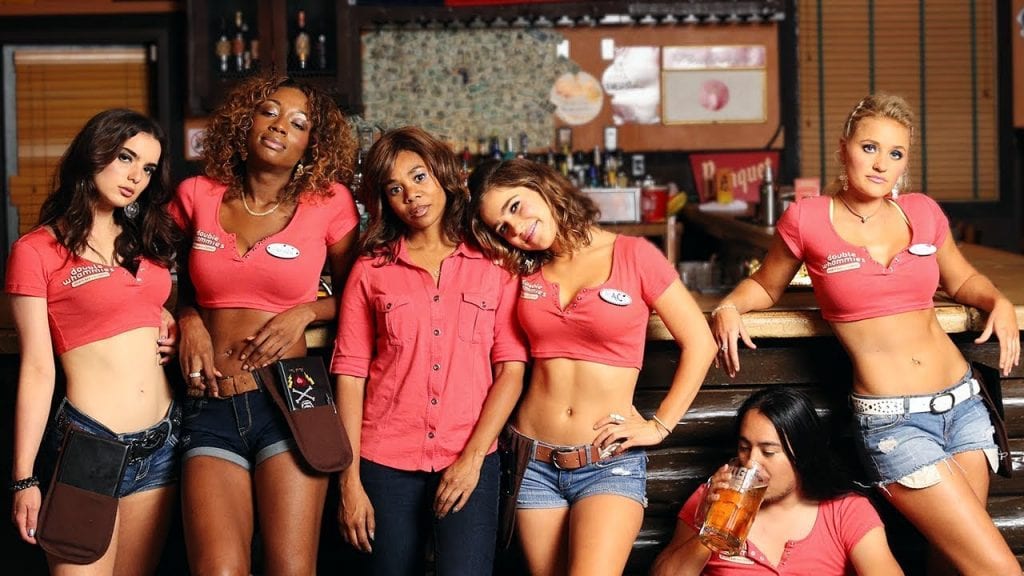 'Support the Girls' starts as an honest take on the service industry and ends up something a little more. Throughout the film, Regina Hall as Lisa continually delivers in a believable performance as the manager of this "breastaurant." Haley Lu Richardson as Maci shares the spotlight well and provides great comic energy to bounce off Hall. Additionally, Lea DeLaria shines in the role of Bobo, a tough-as-nails favorite patron of the bar. Throughout the course of a single day, Lisa deals with a myriad of problems from patrons, employees, and management. It serves as a great biopic of both a single character and an examination of the industry as a whole. Deeper themes relating to race, sexism, and abuse are intelligently commented on, but the film remains the story of a hard-working woman just trying to make it. A very relatable film with an optimistic outlook and lots of heart. (RT: 92% ; MC: 85)
17. First Reformed (2018)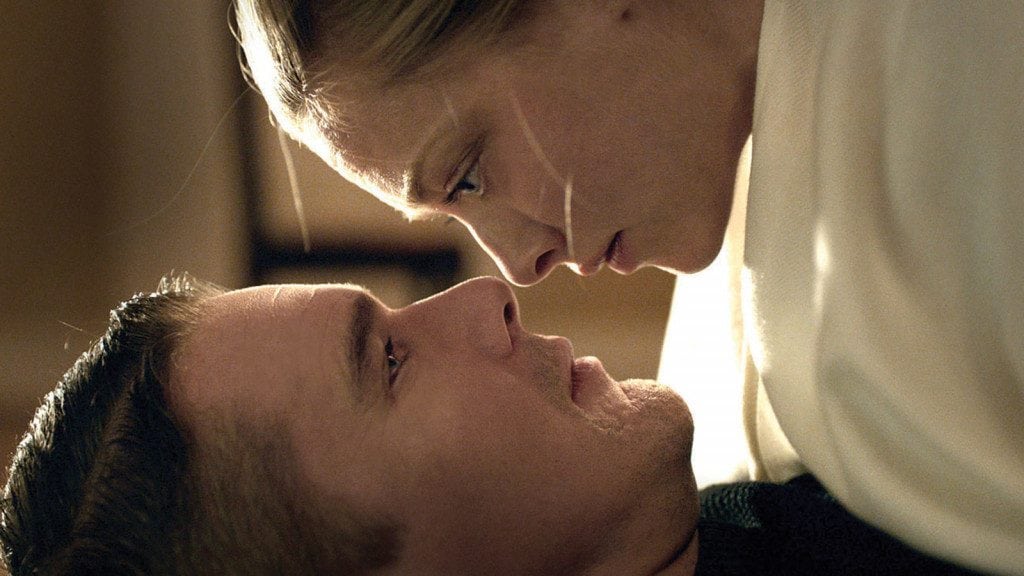 This is an intelligent and interesting drama that fails on one point: to be entertaining. It is somber and dark like a 40s melodrama with overtones of a stark Ingmar Bergman film. There are some important points made around global warming, politics, and religion in today's society but these are lost in the overall wordy dullness of the plot. Schrader has proven that he is a good director — and at times even great — but here although his framing is almost perfect he allows the influences of other directors and films to have too much impact. Ethan Hawkes gives a strong performance in a demanding role but as he is in almost every scene no one else gets a look in. (RT: 93% ; MC: 85)
16. Won't You Be My Neighbor (2018)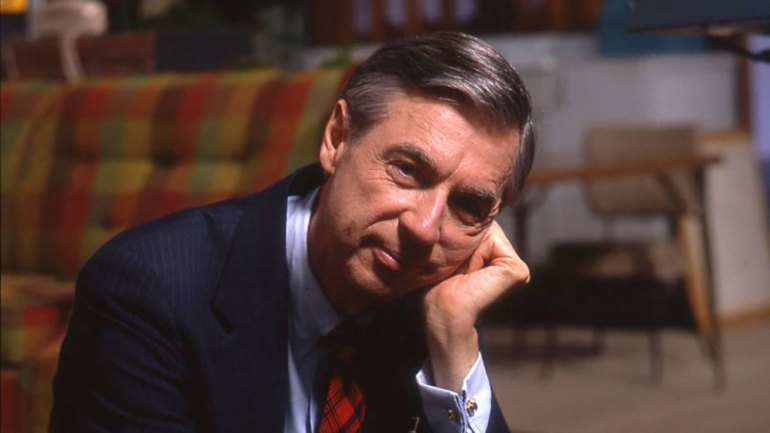 The movie focuses not only on Fred Rogers and the production of Mister Rogers Neighborhood, but it dwells deep into his personality, revealing that unlike a lot of actors that are just playing a character, he was genially just as nice as he was on camera. He was dedicated to ensuring that he could use the tool of television to "talk" to children and use his calm demeanor to ensure someone they could trust. He was also compassionate, making friends out of his cast, crew, and guest stars like Yo-Yo Ma. 'Won't You Be My Neighbor' looks into his passion for fighting unjust situations from racial segregation to Congress nearly cutting the budget for public television. (RT: 99% ; MC: 85)
15. Mission: Impossible – Fallout (2018)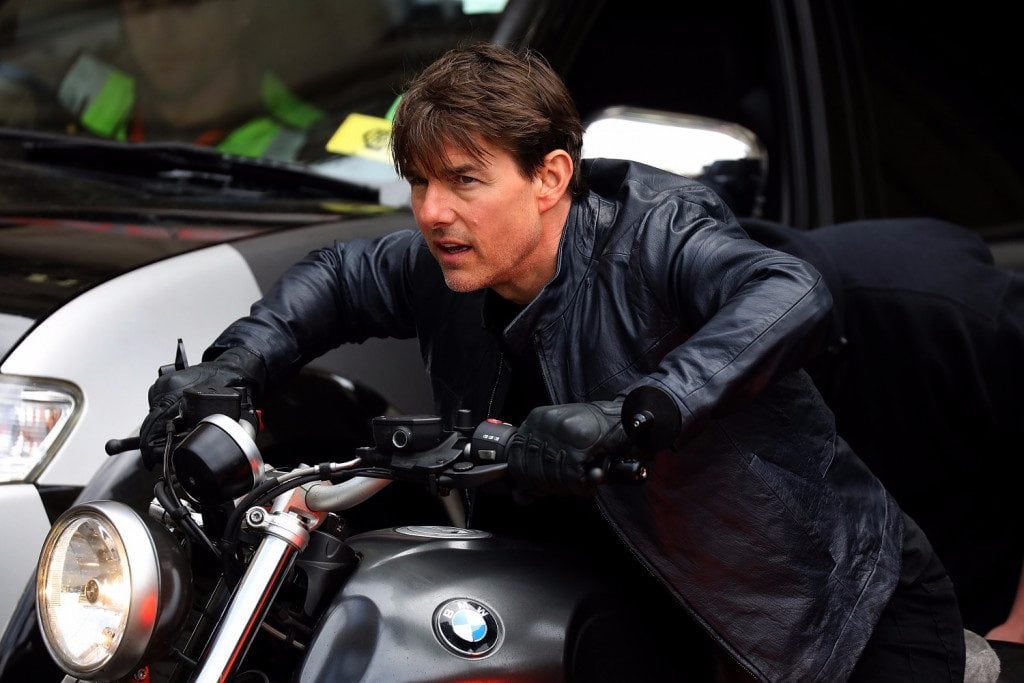 'Mission: Impossible – Fallout' is the sixth entry in this series and it has no right to be as good as it is. Just like the classic Bond movies from the 60's – 90's, it's not about the plot or characters, it's about the stunning set pieces. It's about the stunts and the gadgets, like any other MI film. But more than that, it is about the fantastic direction and editing. Christopher McQuarrie does an extraordinary job in directing the action that reincarnates hope that Hollywood can do action cinema right when produced properly.
The editing is perfect, Eddie Hamilton ensures that you see all the action you want, unnecessary quick cuts that have been the bane of action movies in the past 10-15 years are not present. The sense of adventure and humor are present in most scenes, as they should be of a movie of this type. Grizzled cynicism is all well and good, but it's good to see an action movie changing things up a bit. (RT: 97% ; MC: 86)
14. Hereditary (2018)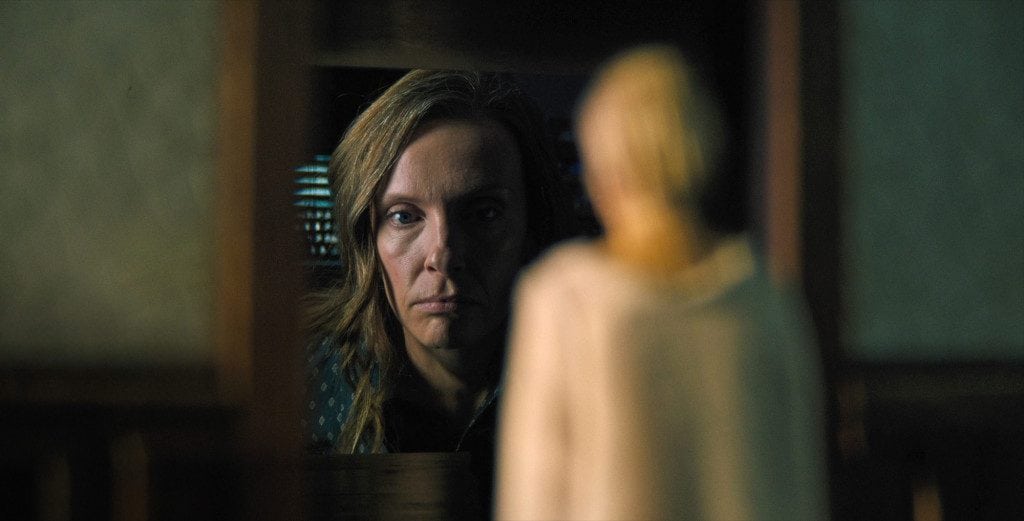 'Hereditary' is a good horror movie, even though it's not the best amongst the lot that has to come out in recent years. I did enjoy the suspense and slow pace storytelling of the first 2 acts of the movie. But the end of the second act gives away the entire plot and story of the movie. And the 3rd act where much more was expected and should have happened, is, unfortunately, an utter disappointment as the suspense blows away way before.
Director does a decent job with a script that doesn't catch up with his skills. The lead actor Toni Collette is excellent in the first half of the movie but she lacks consistency, feels like she tries too hard in the second half, and looks all over the place. Alex Wolff sleepwalks through the whole movie, but I think he has done justice to the character as it asks for a very passive portrayal. FInd of the movie is Milly Shapiro as I can say her acting gives one of those positive notes to the film. (RT: 89% ; MC: 87)
13. If Beale Street Could Talk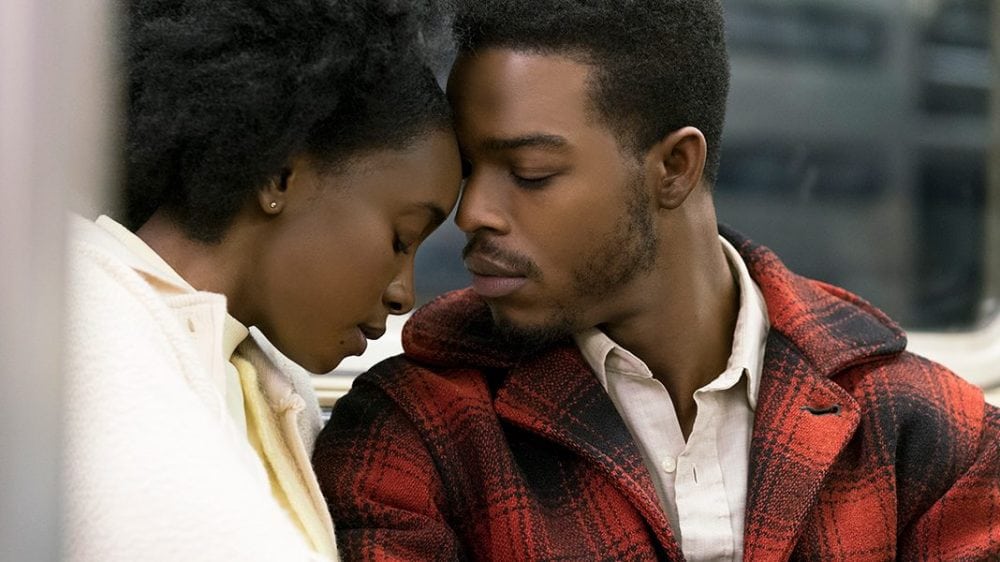 Adapted from James Baldwin movie of the same name, 'If Beale Street Could Talk' follows Tish (KiKi Layne) and Fonny (Stephan James) who are deeply in love. Tish is only 19 and is pregnant with Fonny's child. But Fonny is going to prison for a crime he didn't commit. As the film begins, Tish must break the news to her family, and his. Tish's mother (Regina King), soon must decide how far she will go to secure her daughter's future. Made in the era of #BlackLivesMatter, 'If Beale Street Could Talk' certainly is going to strike a chord with many. Its lyrical, play-like quality brings immediacy to the viewing experience. Jenkins also seems to be inspired by Wong Kar-Wai. The film almost feels like Jenkins version of 'In the Mood For Love'. Overall, 'If Beale Street Could Talk' does prove that Jenkins is a special talent and that 'Moonlight' was no fluke. (RT: 94% ; MC: 87)
12. Sweet Country (2018)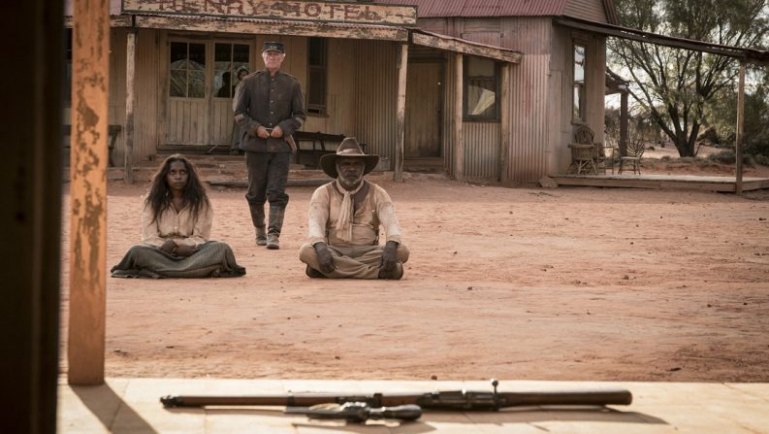 Director Thornton uses an array of flashbacks and flash-forwards, sometimes in quick-cut form. This approach keeps us on our toes, sometimes foreshadowing, sometimes filling gaps. The film is set in the 1920's, although it doesn't really matter when. It's more about the what, the why and the who. The racism on display would be just as believable in contemporary times, though this Outback seems very far out. Against the wishes of the locals, this is a developing country, and many of the locals feel it's no longer their country, they are kept as laborers and rarely treated as equals by the new inhabitants.
In this world, for the lead, doing the right and necessary thing places him and his family in instant peril. It's better to run than surrender. The story is very good, though the dialogue is a bit lacking at times. The photography is world class. Though we would have preferred screen vets Bryan Brown and Sam Neil to have more scenes together, the panoramic majesty of Australia is certainly enough. 'Sweet Country' is worth watching, but not for those who are looking for a conventional western cowboys and Indians fable. (RT: 95% ; MC: 87)
11. Can You Ever Forgive Me?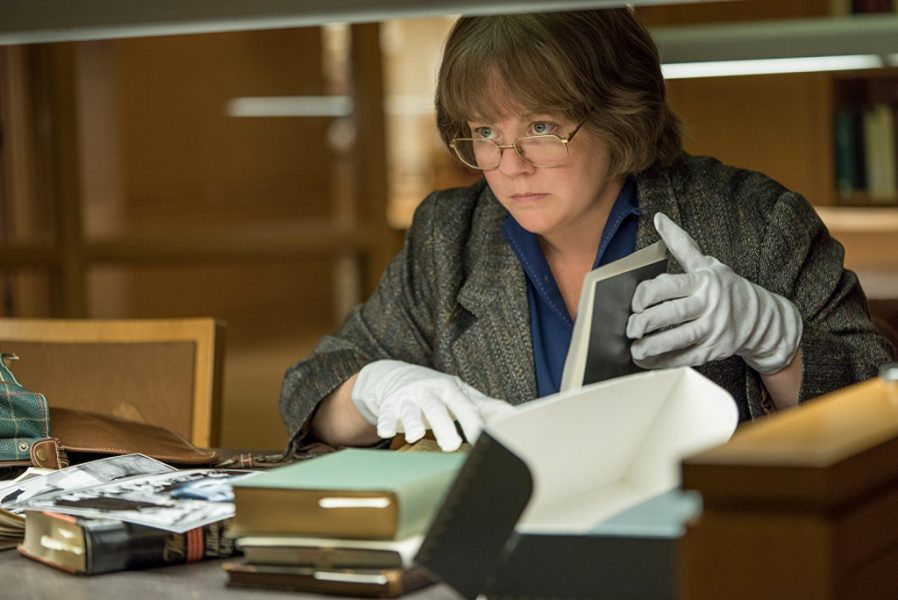 Can You Ever Forgive Me is a sharp commentary on the culture of celebrity obsessiveness, the pitfalls of greed, and the challenges of being a writer. The film is much an acting showcase for Melissa McCarthy as a compelling biopic. It is not just her best performance till date, but also one of the best performances of the year. There are traces of the witty and funny McMarthy we know, but don't be mistaken; she is nothing like you have ever seen her before. Richard Grant is equally brilliant as Jack and matches McCarthy every step of the way with his wit and charm. I expect Oscar nominations for both of them, come the beginning of next year.
Overall, Can You Ever Forgive Me is an immensely satisfying experience in the end. While the film may not break new grounds, it certainly finds a way to touch your heart. I am eagerly waiting to see what Marielle Heller does next. Count me among her fan. (RT: 98% ; MC: 87)
10. A Star is Born (2018)
The film is about an alcoholic singer songwriter and the relationship he sparks up with a waitress who moonlights as a singer at a drag bar. He realizes her talent in singing and songwriting and eventually brings her out to perform with him at one of his shows. She surpasses all expectations, and then must deal with the fame and the failing relationship with her drunk partner, whose condition worsens with every passing day. The film also enlists the talents of Sam Elliot and Dave Chappelle. Bradley Cooper does a good job as a director, and a great job as an actor.
The film is also a good portrayal of mental health, the damaging effects addiction has on an individuals, and their loved ones. Its somber but absolutely true. The cinematography is also excellent. The film is long and absolutely makes you feel it's lenght length. Its easy to get sidetracked and feel like parts in the final hour drag. It doesn't detract so much from the films quality because everything else is still really good. Music lovers and general film lovers will have a field day with this film. I would not be surprised at all if this film is up there in the mix for all the major Oscars of the year. (RT: 90% ; MC: 88)
9. Black Panther (2018)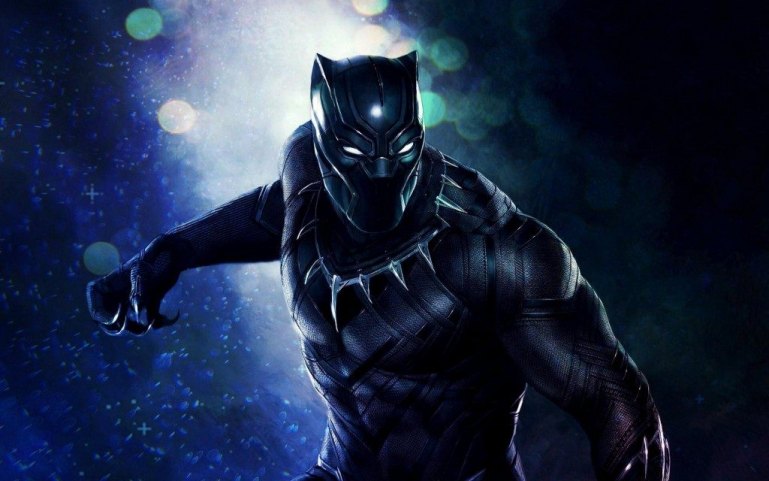 After events of Captain America: The Civil War, late 'King T'Chaka' is going to be replaced by his descendant as the rightful owner of the throne, T'Challa. Opening up themselves in front of the rising world in order to help to fight against war and poverty, or keeping themselves isolated from the world like his ancestors, which one will he choose? The most striking theme of the movie was the highlights of the Wakanda. Africa's ancient culture along with imagined future technology has emerged as a wonder. Productions and costume designs have to be appreciated. And the effects of Africa are also used in the soundtracks.
Ryan Coogler, the director, succeeds avoiding clichés and giving new dimensions to the story, along with Joe Robert Cole. Chadwick Boseman in central character and Michael B Jordan's role in the role of Killmonger is one of the best portrayals of a comic book villain. Also, last year's Oscar nominee Daniel Kaluuya has flaunted an important side-role. Danai Gurira, Lupita Nyong'o, Forrest Whitaker, Angela Bassett, Sterling K Brown everyone is successful in their character. Winston Duke and Letitia Wright in the role of Man-Ape and Shuri respectively were heartwarming. (RT: 97% ; MC: 88)
8. The Death of Stalin (2018)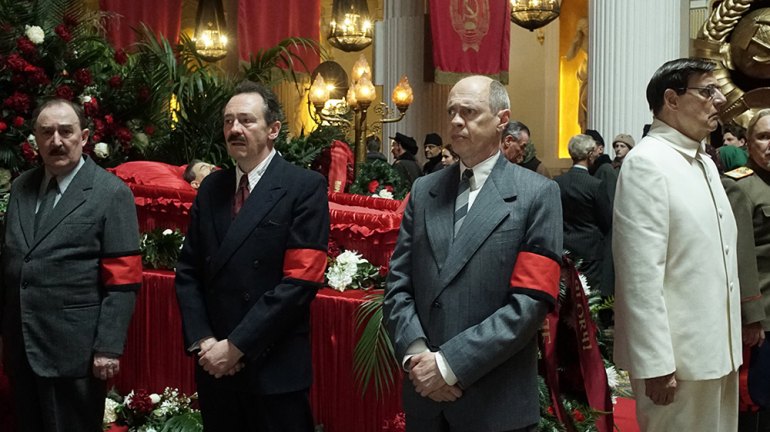 I didn't dislike 'The Death Of Stalin', but frankly, that's because I didn't really feel any emotions throughout watching the movie. It had good comedic moments, mostly in the first half, but I wouldn't call it a funny movie, and feel like the humor didn't really land with me the way it clearly did with many. It is an effective satire of the dictatorial Soviet state, with everyone scrambling for political favor any way possible. Buscemi and Tambor are good. I understand that this kind of humor works for many people, but unfortunately, I am not one of them. I may have chuckled a few times, and I did like Jason Isaacs quite a bit when he made his appearance, but overall I didn't enjoy this movie at all.
According to me, it's not a bad film. I understand the political satire and the intent of the humor, it just wasn't quite my tempo. I knew that this wasn't a movie for me from the first few minutes, so I do applaud myself for being patient enough to actually see it through 'til the end. Ultimately, the story just never drew me in. As the movie wore on, it isn't as funny and is a mediocre story of a few people fighting for political support. It does a good job of capturing the political silliness of the Soviet state but didn't do anything else interesting, making for a average movie. (RT: 96% ; MC: 88)
6. Paddington 2 (2018)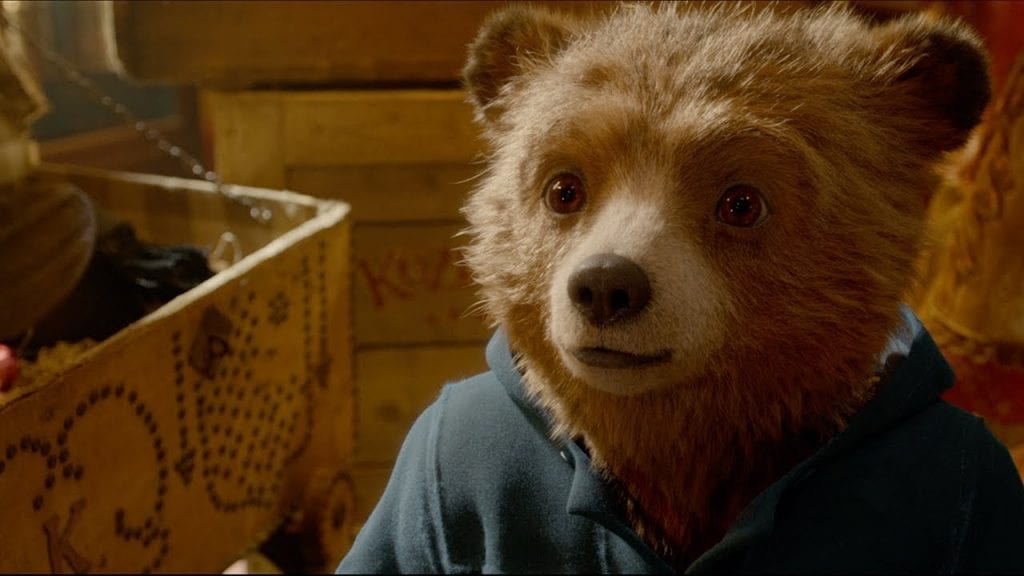 Paddington is now happily living with the Brown family but when his Aunt has a birthday coming up he decides to get a job so that he can buy her a pop up book. When that book is stolen Paddington is charged with the crime and thrown into prison where he tries to adjust to life while the Brown's try to find the real thief. There's no question that this has some flaws in it including the story not exactly being the greatest. Having Paddington spend the majority of the running time in prison I think hurt the film as there just wasn't enough adventure done with him in there. There are some hilarious moments and especially with the Brendan Gleeson character.
I'd also argue that the entire subplot dealing with the book and its secret really wasn't all that great either. And finally, Huge Grant really is wasted in his role. With all of that being said, there's a lot to really enjoy here including that wonderful Paddington. He really is such a loveable character that it seems impossible not to at least like him and the film in question. There's no question that he's quite a memorable character and his cuteness and charm is certainly in full blast here. There are some very funny moments early on when he's getting a variety of jobs to earn some money. Some of the prison stuff is also quite funny at the start. (RT: 100% ; MC: 88)
6. Leave No Trace (2018)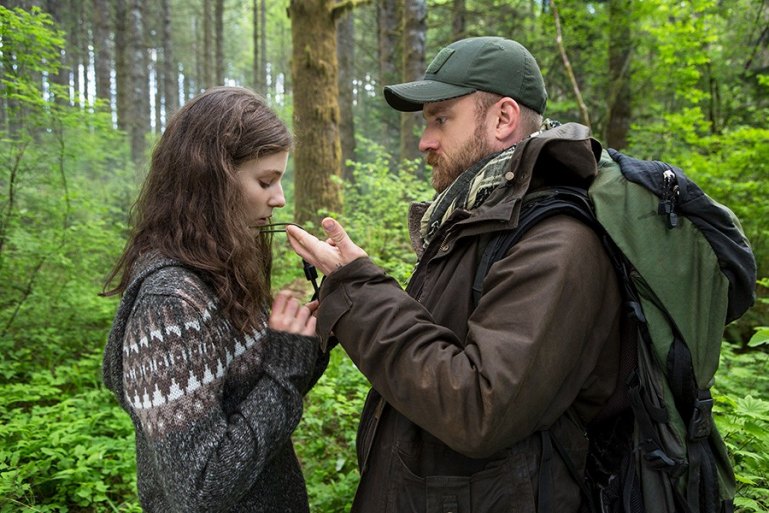 'Leave No Trace' is a very good follow up for director Debra Granik after her indie hit 'Winter's Bone'. With a similar quietness and the major character of nature, she portrays the lives of two outsiders who live in the woods until their lives are interrupted by a little mistake. The film portrays two very interesting characters. Especially the one played by Ben Foster is fascinating in a way because the audience knows it is a character full of secrets and not many are revealed during the curse of the film. Foster gives a fantastic performance and really brought that character to live.
Thomasin McKenzie is also very good, playing his daughter who struggles more and more with the life path her father chose for them. It is a great breakthrough performance and I am sure we will see more of McKenzie in the future. The girl has got great talent. It was nice to see Dale Dickey in a very human and friendly role. Indeed an underrated and versatile actress. The score was beautiful was the cinematography and the capture of nature in its purest. Its a very meditative movie to sink in and follow the lives of two very special characters. (RT: 100% ; MC: 88)
5. Eighth Grade (2018)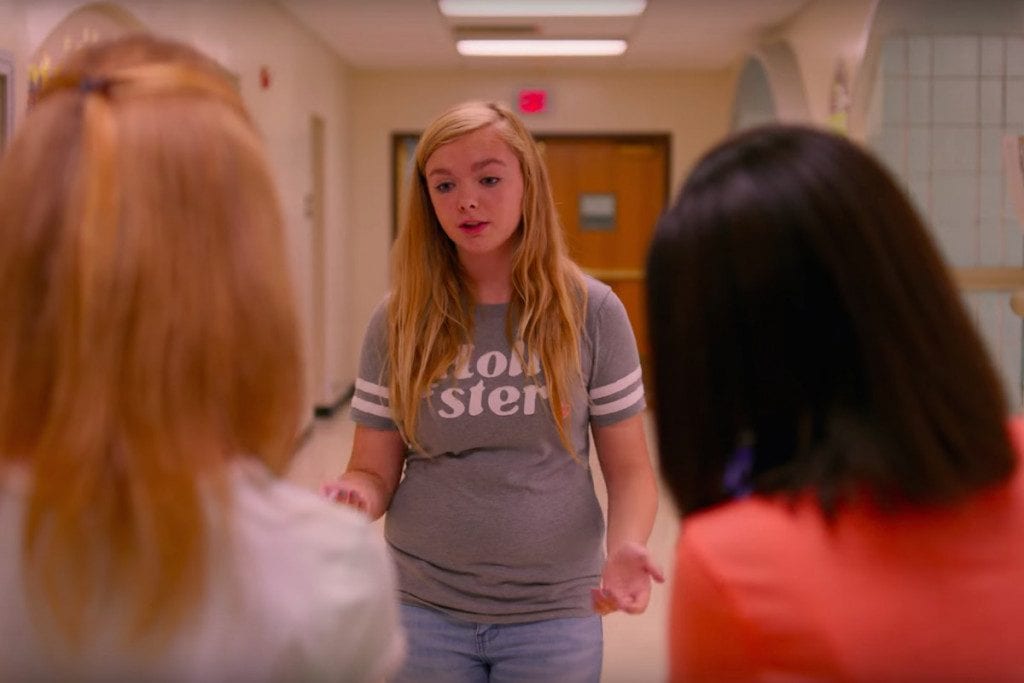 Most teenage angst movies are about high school, this one instead focuses on a 13-yr-old who is just finishing up 8th grade and anticipating high school. Elsie Fisher is just so authentic as the kid, Kayla Day. She is usually pretty quiet, rarely putting herself "out there", but she makes and posts what might be considered "self-help" videos for fellow teens. The irony is that she rarely follows her own advice. But she is trying, and she does get to the point of realizing that sometimes you just have to "fake it until you make it."
A great reason why this film works so well is that it doesn't show you a depressing or bleak view on those hard years; the film is actually quite funny and plays well both as a drama and a comedy. It has a fantastic soundtrack and even that had some comedic timing. Definitely a worthy film and one of the most relatable films of this year. Overall it is a good and entertaining take on growing up with some elements that are not often done in these kinds of movies. Also, Josh Hamilton is good as the single dad, Mark Day, who tries really hard to establish meaningful communication with his daughter, and eventually it works. (RT: 99% ; MC: 89)
4. The Tale (2018)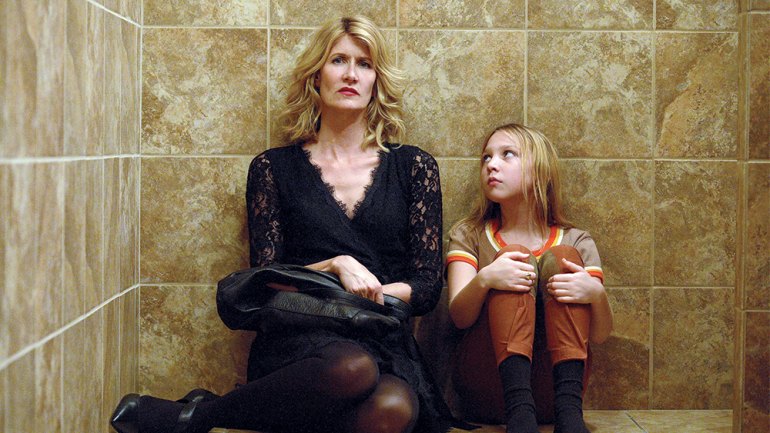 My main problem with 'The Tale', is that I felt the narrative tricks it used to tell the story were at best confusing and at worse distracting from the overall emotion of the piece. There are times where grown-up Jennifer will converse with young-Jennie, as well as other cross-time interactions that obviously aren't actually happening but are portrayed as Jennifer's inter-ruminations. Instead of deepening the emotion, the film is confusing at times. I really struggled to get much past "it was a horrible thing to have happened" even though I know Fox is hinting at more deeper themes.
When a film comes to the subject of sexual abuse, people tend to think that it is a great film, as it is so difficult and challenging to approach that profound and sensitive subject. This film is indeed such an example, and the writer-director comes up with some layered thoughts and complexity, particularly on the impact of that sexual abuse on the later life. The last five minutes of the film, or the confrontation between Fox and Allens, is just stunning, and Laura Dern definitely gives the best performance of her entire career. (RT: 99% ; MC: 90)
Read More: Best Romantic Comedies of 2018
3. The Rider (2018)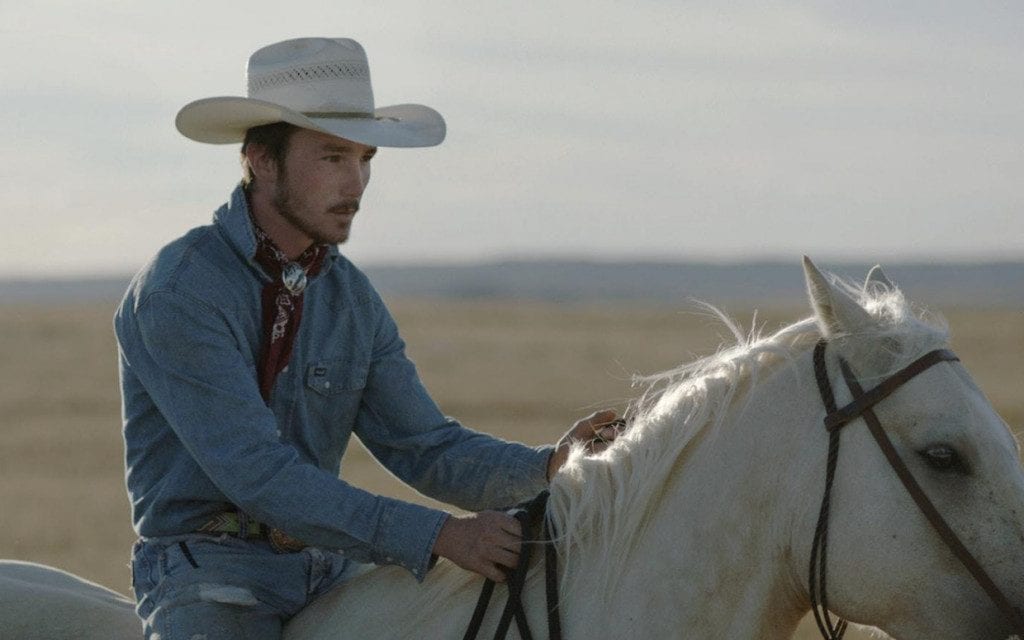 'The Rider' is a carefully crafted piece of art. The setting is clearly established and the varied cast of secondary characters make it feel alive and give the audience a clear sense of the environment that shaped Brady. Honestly, it would be relatively effective as a slice of life movie of a cowboy, as the details of the heartland and the sport of rodeo are fascinating. What makes 'The Rider' a technical success is Jandreau's performance and the scenes and detail Zhao builds around him. Each interaction adds depth to his character, and the camera really captures minutiae of his reactions and emotions. Zhao portrays mental disability and physical disability beautifully.
The element that makes you love 'The Rider 'is the larger questions it asks, and the real, human answers it provides. The question of how much are you willing to risk to pursue the thing you love versus being safe and being there for the people you love was so powerful. I felt so emotionally invested in Brady's struggle and saw both sides of it. The scene with his dad near the end had many layers to it, and then the scene immediately after at the rodeo blew me away and was the scene of the movie for me. A wonderful, thoughtful film that asks big questions about risks, sacrifice, and dreams and couples them with execution on all fronts, directorial, script, acting, and visuals. (RT: 97% ; MC: 92)
Read More: Best Gay Movies of 2018
2. The Favourite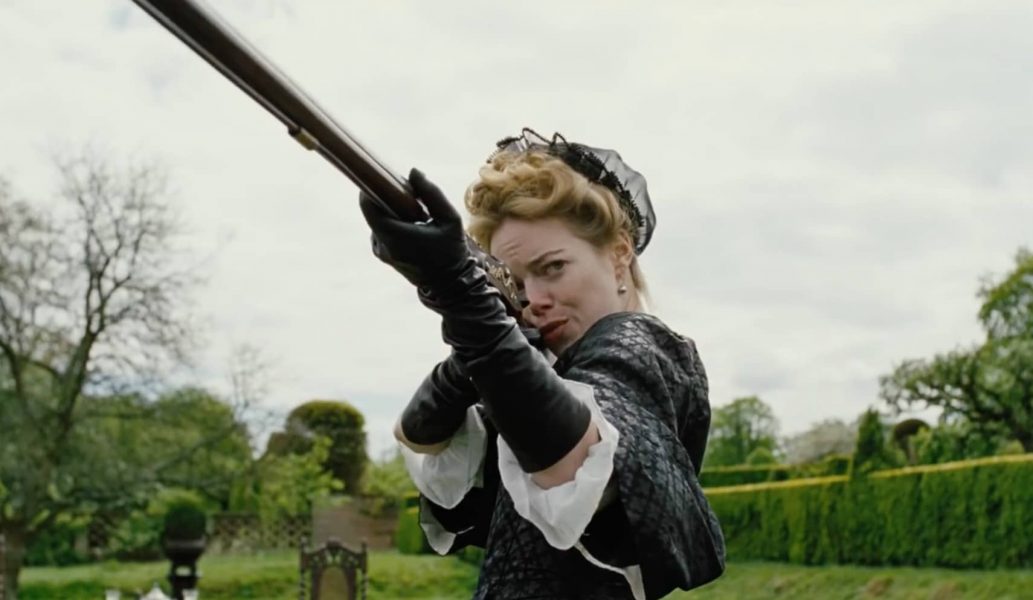 A frail Queen Anne (Olivia Colman) occupies the throne and her close friend Lady Sarah Churchill (Rachel Weisz) governs the country in her stead while tending to Anne's ill health and mercurial temper. When a new servant Abigail Masham (Emma Stone) arrives, her charm endears her to Sarah. As the politics of war become quite time consuming for Sarah, Abigail steps into the breach to fill in as the Queen's companion. Their burgeoning friendship gives her a chance to fulfill her ambitions and she will not let woman, man, politics or rabbit stand in her way.
It has been quite a career for Yorgos Lanthimos, who has previously made eccentric but brilliant films like Dogtooth and The Lobster. 'The Favourite' is also eccentric in its own way, but it certainly is Lanthimos' most accessible film till date. That's why don't be surprised with all the Oscar nominations the film will receive. (RT: 96% ; MC: 90)
Read More: Top Grossing Movies of 2018
1. Roma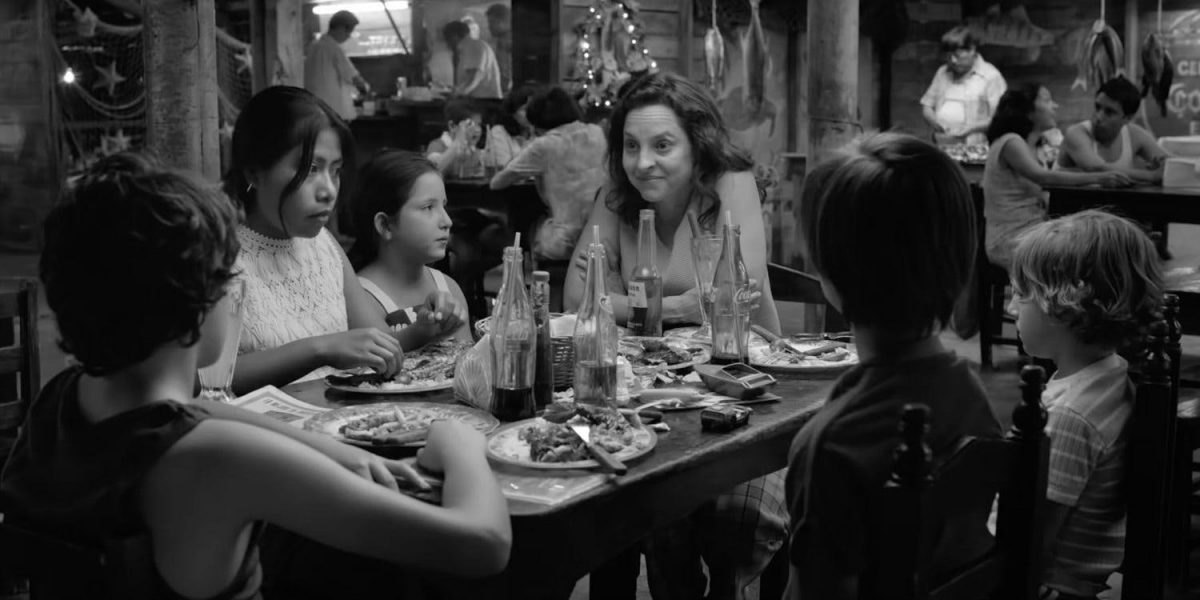 'Roma' follows Cleo (Yalitza Aparicio), who works as a live-in maid and nanny for an upper-middle-class family in Mexico City's Roma district. The family consists of grandmother, mother, father and four children. When the father, who is the patriarch of the family, departs to be with his mistress, his wife Sofia (Marina de Tavira) is left devastated. Cleo, who is loved by all the children, helps Sofia and the kids through a period of difficulty. She, meanwhile, has also been dumped by her boyfriend when he discovers she is pregnant. That means, she now has the double responsibility of taking care of the children and herself. Everything seemed to be back on track, when one day, in the midst of political unrest, Cleo is hit with a tragedy. Despite the grief, Cleo has no other option but to serve the family.
Apart from the masterful storytelling, the technical aspects of 'Roma' also stand out. Shot on 65mm in black and white, Roma is immersive and beautiful. The images in the film are meticulously crafted and will remain indelibly etched on your mind. Cuaron has once again proved that he is both a gifted technician and a master storyteller. 'Roma' is not just the best reviewed film the year; it is the best film of the year. (RT: 99% ; MC: 95)
Read More: Best Actors of 2018