Rom-com is truly a timeless genre. The phenomenon of falling in love never gets old. People till like seeing the perfect versions of themselves romancing it out on the big screen. Basically, 'Fight Club' minus all the fight. 2018 brought along with it some inspiring watches. While some were expected to do well, some surprise entries in the list shocked us with their quality and some which were expected to do well, tanked. Despite the overall positive vibes, the year was disappointing in terms of romantic comedies. I can't pinpoint to a film in this list that could be a contender at the Oscars. Anyway, we are not going to talk about negatives, because romcoms are all about positivity and good vibes. So, with that said, why not jump directly into the list. Here are the top romantic comedies of 2018. Which is your favorite?
12. Half Magic
If you remember the brilliant PTA's exhilarating 'Boogie Nights', Skater Girl might ring a bell. The gorgeous Heather Graham, who was all-comprehensive with her handy character, once again holds the forte in her directorial debut. 'Half Magic' follows a group of women as they attempt to navigate work, friendship, and sex while also trying to find empowerment in a male-dominated society. As its plot suggests, 'Half Magic' is heavily fueled by female-centric undertones, which form its core thematic set up. From there flow unnecessary jokes about how women are "better" than men, a laborious cast that tries to put up a battle against their regressive characters, and some unusually emotional moments that strike a chord. 'The Office' fans will love to catch Angela Kinsey's spirited performance, who's probably the best performer among the cast. Overall, 'Half Magic's half-baked premise relies too excessively on modernist feminism themes and defies the brave acts of its thespians. And Heather Graham is still so gorgeous.
11. Book Club
'Book Club' feels like a good-old reunion of megastars that defined an era in Hollywood. Diane Keaton bands her posse of femme fatales, a group of rich white old women that monthly unites in their book club. One fateful day, the group comes across Fifty Shades of Grey, which completely rocks their lives and rekindles an irresistible maelstrom of yesteryear passion to send the people around them swinging. While the women certainly don't stop there, we as well might. Making your directorial debut with an unusual film like this is a bold choice for Bill Holderman. Where does his career go from here remains to be seen. But his entertaining cast ensures his first film is a grand success. Having grossed more than nine times its paltry budget, 'Book Club' is well on its way to becoming one of the most successful movies of the year. Despite the commercial accolades, the film's pedestrian material fails to inspire and is saved by its wonderful group of actresses.
10. Like Father
Not a rom-com in a traditional sense, but this film does have love and comedy in abundance. Rachel Hamilton's life takes a devious turn as she is left at the altar to sob. Determined (and angry) to overcome this traumatic incident, and save money, Rachel decides to go ahead with her honeymoon plan in the Carrebians. She ends up taking her estranged father, who reluctantly agrees. The father-daughter duo rekindles their lost love and returns with a renewed appreciation for family and life. 'Like Father's noble intentions set it apart from many romcoms released this year. Its efforts to outdo familial representations on screen hit a bump with its myopic screenplay. The limited characters don't really allow the story to flourish, resulting in a handful of appreciable moments in the film. Top-notch performances by Kristen Bell and Kelsey Grammer are thoroughly enjoyable. The writer probably should have done a bit of soul-searching before asking its characters to do so.
9. Overboard
'Overboard' literally goes "overboard" with its pathetically generic plot and mannequin performances. The narrative pits a caring, hardworking mother of three, Kate, against her selfish (and rich) employer, Leonardo, under fabricated circumstances designed by the former to redeem her deserved paycheck from the latter. Leonardo's memory goes berserk after he falls "overboard" his personal yacht. The cat and mouse game that Anna Farris' character plays with her fate is hardly engaging. All the three acts suffer from a wanting lack of cohesiveness and Lord's holy grace. 'Overboard' stays afloat with its scattered jokes, some of which are original, and the role reversal that allows the film to feel halfway fresh.
8. Mamma Mia: Here We Go Again
How often do you not miss Meryl Streep in a film? Not often. But 'Mammia 2' makes no qualms about her character's death. In fact, it proves to be a blessing in disguise. Donna is taken back to the yesteryears by an adorable and exceptional turn by Lily James, who infuses in the film two things the 2008 original sorely lacked: urgency and melancholy. Her tour de force performance outshines her peers, who give invested performances as well. The sequel continues the story of Sophie and her mother's obsession with re-opening Hotel Bella Donna. The two timelines each explore the life of a young Donna and the aftermath of her death in the present day where Sophie orchestrates the proceedings. 'Mammia 2' is a huge improvement on its mediocre predecessor. ABBA's sleek, peppy charm works wonders for the musical numbers in the film, adding an irresistible zest and energy to the overall feel of the movie. While not perfect or logically sound, 'Mammia 2' works well because of its outstanding cast and the emotional vulnerabilities of the human conscience.
7. Destination Wedding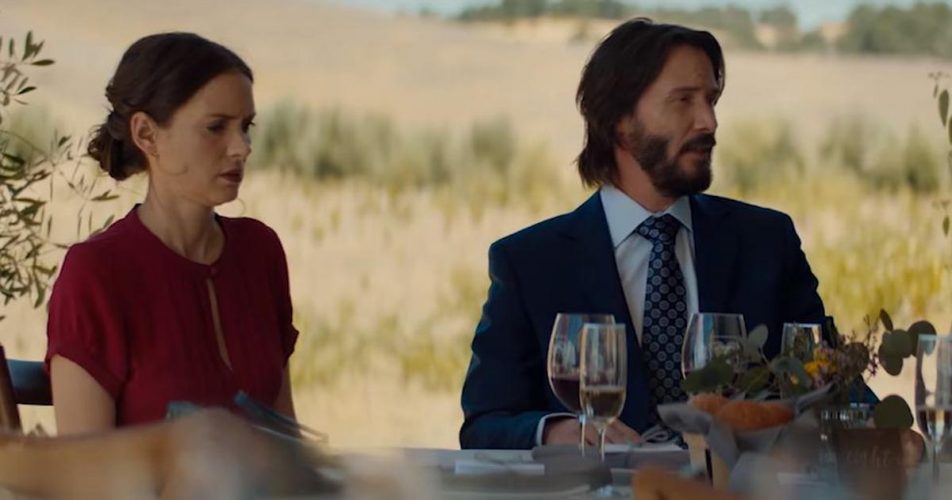 Frank and Lindsay's story isn't one that has not been told before. Their love affair has been regularly employed by films. The characters, though, keep changing. 'Destination Wedding' takes a leaf out Hollywood's rich heritage of rom-coms and stars two really famous, wrecked up actors: Keanu Reeves and Winona Ryder. They meet, they fall in love, they separate temporarily, and they re-fall in love. The age-old formula still might work for many' it does for me at least. Ryder is terrific as the fierce Lindsay, stealing every scene that she features in. Reeves should stick to 'Wick'. His bland emotions do not work here, failing to assist the story as it wants him to feel. The odd pairing did raise eyebrows at first but the initial skepticism recedes by the end of the movie with an endearing affection that the pair manages to create.
6. Set It Up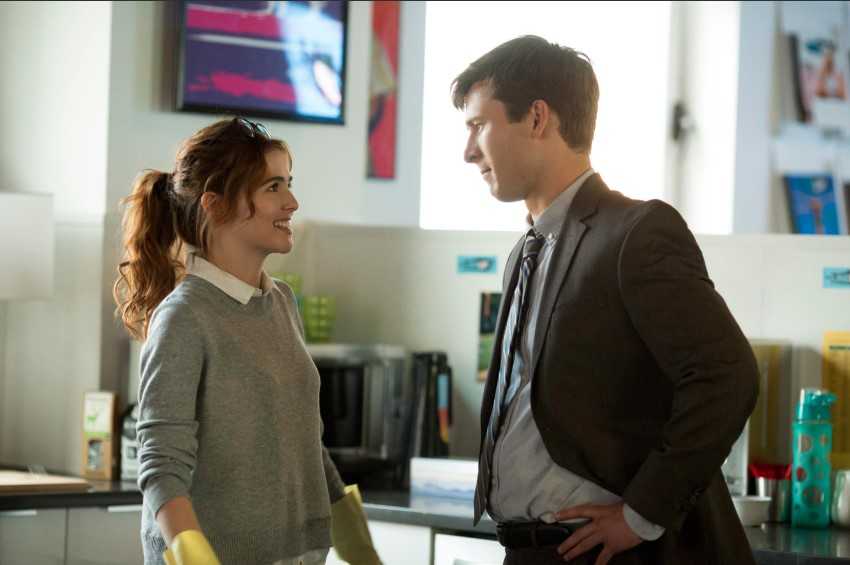 The Netflix produced film was the talk of the internet when it released. The highly promising cast and a well put trailer had the audience's hopes up. And 'Set It Up' didn't disappoint. The film's unique, and quite frankly absurd, premise takes inspiration from Edmund Rostand's classic drama, 'Cyrano', which broadly outlined his life and its events. Harper and Charlie work in the same buildings under similarly tempered employers. The two meet by chance one night, where the latter pays for the former's dinner. When Harper goes to reimburse him, the two strike up a plan to deal with their demanding bosses and decide to set them up. 'Set It Up' offers nothing unique in terms of storytelling and thematic undertones, but greatly benefits from its charming cast and its realistic chemistry, which elevates the film.
5. Juliet, Naked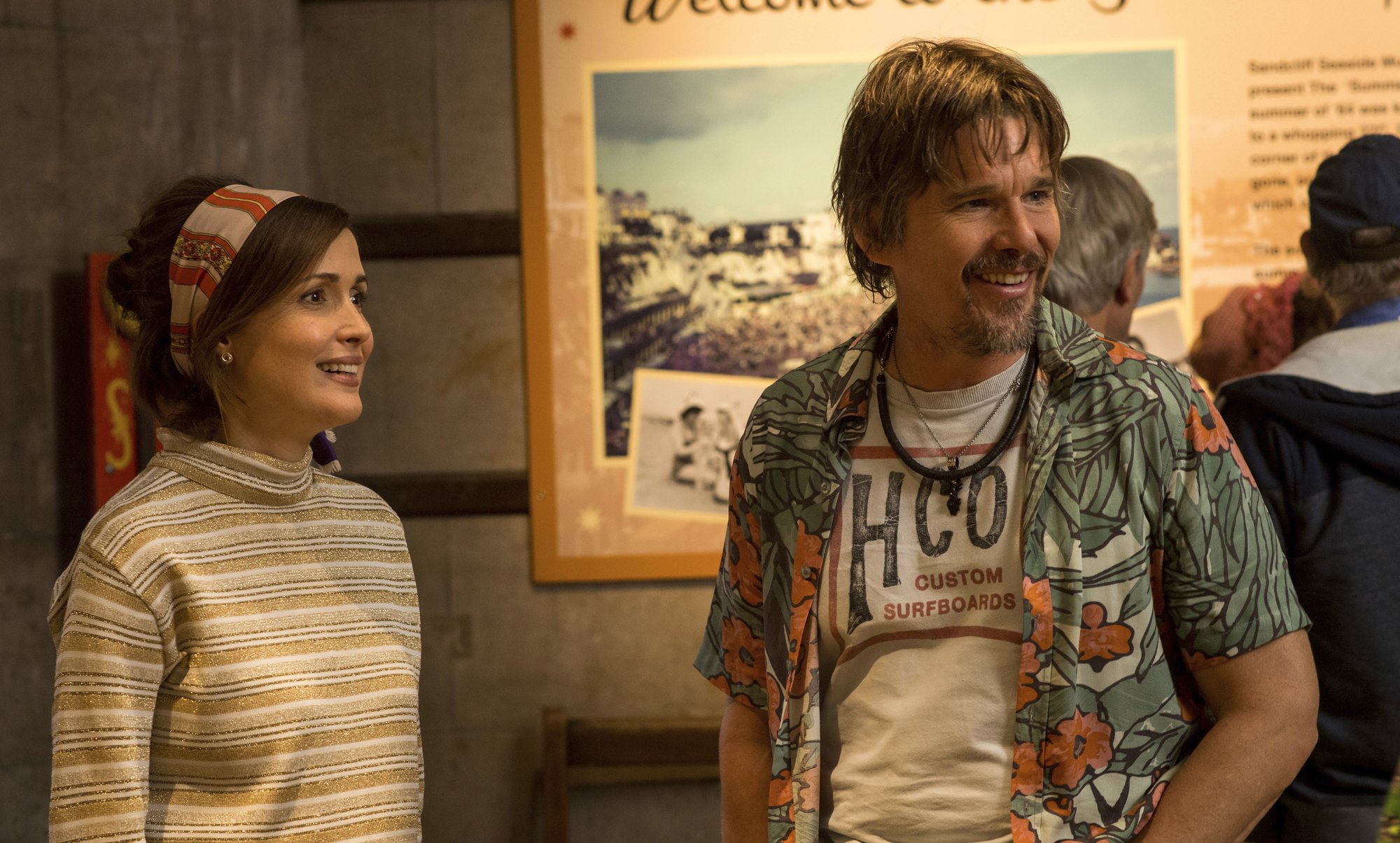 The hilarious trio of Chris O'Dowd, Rose Byrne, and Ethan Hawke grace this wonderfully humane and observant comedy about life's second chances. Annie and Duncan have been in a relationship for quite some time. Their relationship, though, long, lacks a foundational connection. When Tucker Crowne's hit record from 25 years ago surfaces, its release leads to a life-changing encounter for Duncan, an ardent fan, and instills a new breath of life in the stagnant relationship. 'Juliet, Naked' redefines how a mainstream comedy feature should be and highlights the great acting prowess of its trio of mesmerizing thespians.
Read More: Top Grossing Movies of 2018
4. To All the Boys I've Loved Before
The Netflix film became a subject of the infamous "whitewashing" controversy on its release. Adapted from Jenny Han's novel of the same name, filmmakers were criticized for their casting choices, including the author of the book. In an interview with IndieWire, Han is quoted as saying, "I understand the frustration and I share that frustration of wanting to see more Asian-American men in media." Han added, "For [To All the Boys I've Loved Before], all I can say is this is the story that I wrote." The romantic comedy gained universal acclaim for its charming cast's performances. Despite treading on a predictable path, 'Loved Before' does enough in its limited ambition to impress and humble. A pure film with a pure heart.
Read More: Best African American Movies of 2018
3. Congratulations (Badhaai Ho)
The Indian culture is a vast pool of surprises, both bitter and pleasant. The rich and concrete bonds of the relationships that cultivate inside the ecosystem remain so for a long duration. 'Badhaai Ho' turns the tables on the conventional age of motherhood and stirs up the Kaushik household with middle-aged pregnancy. While teen-pregnancy remains to be an issue millions across the globe struggle with, this refreshing romantic comedy transforms the very nature of that causal issue. The ambivalent embarrassment, elation, and confusion that laces every second of this movie is absolute gold. Khurana once again turns in a highly intelligent and reliable lead performance, taking yet another giant leap towards the status of a superstar of the industry. Other performers too chip in with great humor and emotions. But the real star of the film undisputedly is the script, which isn't something you would often say for a Bollywood movie. 'Badhaai Ho' strikes a perfect balance between laughs and the social message it endows upon its gradually improving Indian audiences and makes for a delightful watch. Do not miss this one at any cost!
Read More: Best Bollywood Movies of 2018
2. Crazy Rich Asians
As the post-modernist era sets in, the society is going through a transformation. Things are becoming literal, or self-suggestive, just like 'Crazy Rich Asian's title. The wildly popular film is about a dysfunctional family of crazy rich Asians, the Young family. Eleanor Young is the strict, conservative matriarch of the family living in the family mansion. Nick, Astrid, Alistair, and Eddie are almost estranged siblings who are brought together by Nick's best friend Colin's wedding back in Singapore. Nick brings his girlfriend, Rachel Chu, with him to the wedding, raising many eyebrows. Eleanor gives Rachel a cold shoulder and employs a private investigator to find out details about Chu's family's past. A misunderstanding between Chu and her mother results in the implication of Chu lying to Eleanor and her mother Ah Ma. The question that remains, in the end, is whether or not Nick will be allowed to marry Rachel or not with Eleanor's permission. 'Crazy Rich Asians' grandiose production values and emotionally vested storyline make it one of the best romcoms of the year and creates a precedent for future films to feature a predominantly Asian origin cast.
Read More: Best Gay Movies of 2018
1. Love, Simon
Simon is an ordinary teenager. He has a loving family, caring friends, goes to school and likes to chill out. One day, when he posts a confession revealing his sexual orientation, unbeknownst to anyone in his life, he is contacted by a person in a similar position. The two talk, discreetly, gradually developing feelings for one another. But how do the people in his life react when they know about his secret? 'Love, Simon' is cool, sassy and somewhat relatable. Katherine Langford continues her love affair with heartbreaks, again failing to find her soulmate. But instead, she finds love in Simon's happiness, where she isn't alone. If you want to know the true meaning of friends and friendship, 'Love, Simon' conveys a moving message. 'Love, Simon' is a revolutionary teenage comedy that works for both moviegoers and people of the LGBTQ community—and boasts an outstanding star-turning performance by Nick Robinson.
Read More: Best War Movies of 2018