The year 2018 has been pretty standard for Bollywood, considering the new wave of meaningful content driven cinema that has swept over the working classes of the nation. Yes, the average movie goer now demands more than the hackneyed song dance routine, and that is happening slowly, but steadily. Big budget mega productions turned out to be duds, and small budget intimate productions turned out to be box office surprises going on to impress critics and audiences alike. The years following the close of the last decade are witness to this incoming wave, and 2018 was no different.
However, though a lot of films may be riding high on this new wave, there is no denying that there is still only a very particular niche of films that we 'like' as an audience and would spend to see at the cinema. The common tangents among those being 'family' and 'comedy'. Bollywood is still far from embracing its independent cinema scene, that is squarely only limited to the 'Netflix audience' of twenty somethings, while battling an ever belligerent Censor Board. Adding to it, films centred on social issues other than the ones directly faced by an average movie goer, ala family and marriage, however few and far in between, still await the kind of attention other small budget productions based on these subjects inherently end up getting.
While things have finally started to look up, Bollywood still regrettably seems far from producing its first potent sci-fi blockbuster or an indie darling recognised worldwide. However, lamenting for another day, perhaps, since today we reminisce on the year that has gone by and the films it brought along, particularly the good ones that ought to be lauded for their effort and execution. So, without further ado, here goes the list of top Hindi movies of 2018.
20. Parmanu: The Story of Pokhran
For what it is, 'Parmanu' is an important story of the nation's second nuclear test that was essential in establishing the country as a nuclear superpower in front of its contemporaries, and one that needed to be told. However, I'm not completely sold on the way this story was chosen to be told. Facts are glossed over, and some key scenes are overdramatised and overplayed for a heavier impact, tropes that have by now become standard trappings of a genre that more or less appeals to the nationalist sense of pride in the viewer. Sadly for this reason, and the important event the film documents, it is hard to point out flaws in a film of this nature, but believe me when I say that 'Parmanu' could have been a momentous film marking a momentous occasion, had it been for better execution.
19. Bhavesh Joshi Superhero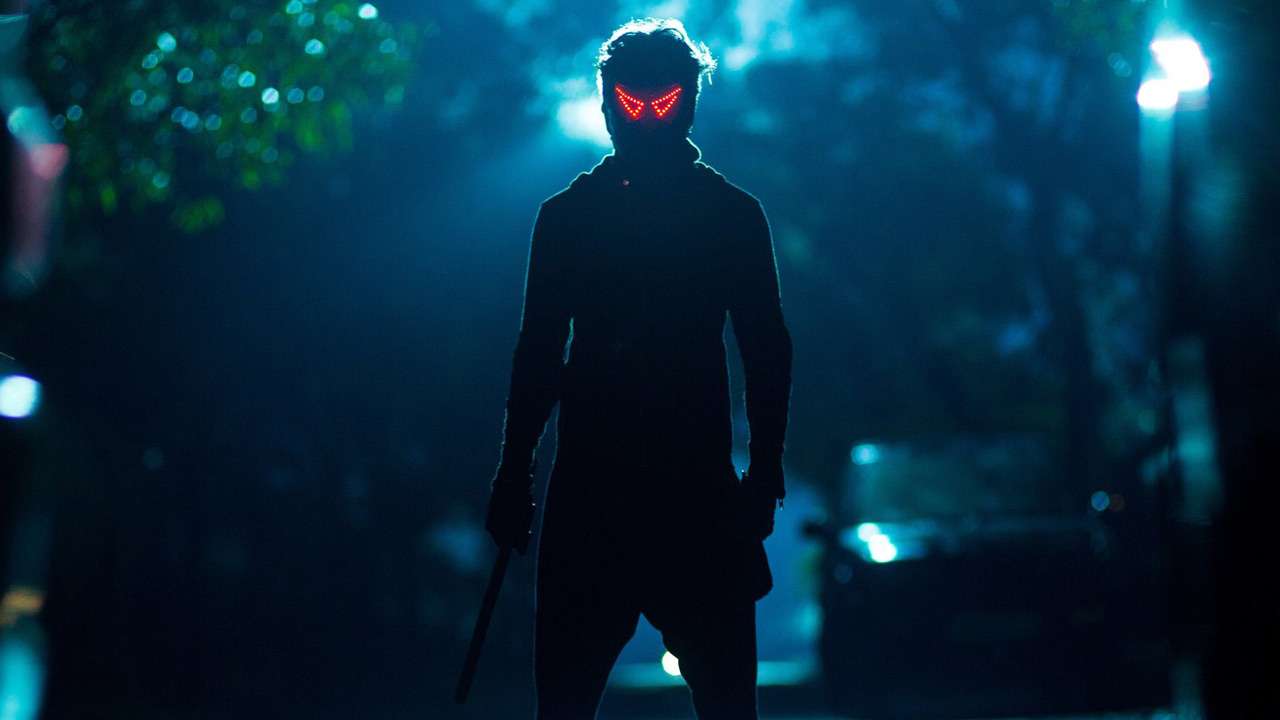 I include this film on this list solely to laud an effort made in the right direction, one that was direly required to atleast light a path. Superhero films in India are widely misunderstood, and Vikramaditya Motwane, one of my absolute favourites, with only four feature films and a Netflix series to his credit, takes it upon himself to correct that notion. He partly succeeds even, what with all the obvious homages to Batman's character, and the film having its share of exhilarating action, hand to hand and chase sequences, but that is after a lot of time has been spent in groundwork, establishing the local roots of our vigilante(s) fighting the biggest villain of them all: corruption. This one had real potential, and though the film may have tanked, perhaps a well-crafted sequel can fix that?
18. Soorma
Bollywood biopics often have the tendency to display the protagonist in an overtly positive 'superhuman' light, glorifying and dramatizing it in a way that essentially misses out on what makes biopics as a film genre so endearing. 'Soorma' does struggle in places with the same, but eventually comes out victorious, and I can squarely attribute it to the extraordinarily inspiring story of Sandeep Singh. Even when the direction slips and the screenplay is uneven in places, Diljit Dosanjh's completely convincing act keeps the film going, culminating in an inspiring finale that brings to life a story that is essentially centred on the human spirit and qualities of will, determination and endurance, making it a fascinating and completely watchable sports drama.
17. Gali Guleiyan
Another film festival darling that was hardly noticed by the audience when it released, 'Gali Guleiyan' is a true blue indie flick featuring an incredible act by Manoj Bajpayee. The film captures a unique side of the old walled city in the capital, and how that aspect merges with the psychological torment of the lead character 'Khuddoos' and his longing for real, human connection is truly worthy of commendation. The script is not without its flaws though, but the incredible performances almost always keep it afloat. Leading up to a climax with an important message, this psychological thriller is surely worth a watch.
16. Bioscopewala
'Bioscopewala' is a spin on Rabindranath Tagore's classic tale 'Kabuliwala' where the titular man goes through the streets of Kolkata showing children films on his bioscope, rather than selling dry fruits, and is set in a tumultuous era in the 80s that was disrupted by a lot of Taliban activity. 'Bisocopewala' is a sweet little film, not too ambitious, and therein lies its very beauty. Here is an indie gem that feels personally, affectionately treated with earnest performances by Adil Shah, Geetanjali Thapa and Danny Denzongpa, who is the living heart and soul of the film, both as the earnest Bioscope machine wielding man and the vulnerable Rehmat Khan, his eyes speaking volumes. One of the handful of Indians who caught this film on the big screen, 'Bioscopewala', packed at a mere 90 minutes, was one of my best outings to the cinema this year.
15. Padman
Box-office collection is the name of the game in Bollywood, and as a result actors trying to form niches in their target audience and continuing to do films that appeal to that niche of audience is no new thing. However, films based on social issues closer home have seen a lot of positive traction from urban and semi urban audiences in the past few years, and if there is one actor to name at the helm of mass appealing social and nationalist cinema, it would be Akshay Kumar. Pairing up this time with R. Balki, whose films I have always admired for the ingenious ideas behind them, yet been dismayed at the half-baked execution, 'Padman' explores a sensitive topic that is considered to taboo to talk about loud even today, and for that effort alone, the film needs to be lauded. Based on the living legend Arunachalam Muruganantham who introduced low cost sanitary pads, 'Padman' is an important and necessary film, though not entirely engaging.
14. Mard Ko Dard Nahi Hota
The film has made at a lot of noise at international film festivals and hasn't even opened in its home country yet, except the MAMI. 'MKDNH' is the story of Surya, a boy with a rare disorder called Congenital Insensitivity to pain (Google it later, as the film says) because of which he literally cannot feel any damage being inflicted upon his body. His only weakness: Dehydration. To add to the mix, the boy has grown up on a generous dose of the potboiler brand of Bollywood action cinema from the 80s, and martial arts movies from the east, the likes of which are considered cult classics now. I honestly would have found the film completely ridiculous at points had I not been completely blown over by Bala's confidence in what he was doing. That confidence is infectious, and you are quickly sucked into the quirky, slo-mo world that the director creates in the form of Surya's imagination, populated with black and white flashbacks (life recaps), over-the-top sequences, and action that would make a healthy big budget Bollywood production shy away. For what you get, MKDNH is wholly and completely enjoyable, and if there is one thing that the film promises, it's that you would be entertained.
13. Tikli and Laxmi Bomb
'Tikli and Laxmi Bomb' may just be the surprise firecracker of the year for me. The film is as real as it gets about an issue the existence of which all of us are aware of, but seldom talk about, and the technical departments of the film deserve equal commendation for translating that raw, gritty feel on the screen, which is where the film draws most of its realism from. The film is based on the plight of sex workers in the bustling city of Mumbai, two of whom stand up in opposition against the patriarchy of the system and develop a small enterprise that is of the women and by the women in the profession. The pairing of Vibhawari Deshpande and Chitrangada Chakraborty as Laxmi and Putul is electric to say the least, with both actors turning in real, heartfelt performances. The film received a somewhat limited release directly on Netflix, so you know where to catch it for a dose of the kind of parallel cinema that emerges from Bollywood every year but fails to garner an audience.
12. Karwaan
The quintessential road film on the list. If you are familiar with the basic premise of a road movie, you'll know that the film involves a group of unlikely companions thrown together due to unlikely situations, and all of them end up discovering themselves or something much bigger than themselves. Agreeably, 'Karwaan' is essentially that, but so much more. Benefitting immensely from the ensemble of a terrific Irrfan Khan, a beautifully understated Dulquer Salman, and a feisty Mithila Palkar, the film breezes along for most of its runtime and finally hits home with the third act. Accompanied with some great music including two winning tracks by Prateek Kuhad ('Kadam' being an absolute favourite), I found myself engulfed by the lavish pace of the film, and a much welcomed shift of locales to the southern landscapes of India that are just as breathtakingly beautiful. 'Karwaan' is one ride with no hurry to get to its destination. While you're at it, might as well enjoy the journey.
11. Stree
'Stree' could very well be the first serious attempt Bollywood made at a horror comedy, and the movie ends up working on both fronts, giving us a supernatural crowd pleaser that entertains in aces more than anything. Yes, it does have the sidings of an out and out commercial film, ala the item songs and such, but when the film gets down to serious business, it delivers, immensely benefitting from the local flavour and small town setting of Chanderi. I was especially in deep appreciation of a little social spin the film had in its plot, requiring the men of the town to stay indoors post sundown, lest they be abducted by the eponymous spirit, while the women step out to do chores. Another win for Rajkumar Rao this year, who is commendably supported by Pankaj Tripathi, Aparshakti Khurana and Abhishek Bannerjee. Few of the scenes starring the team are laugh out loud funny.
10. Raazi
'Raazi' is far from a perfect film, and is too tonally inconsistent to be termed a taut spy thriller. Despite all of that, I was infallibly drawn towards the film because amidst all the issues and claims of pseudo nationalism engulfing the nation's status quo today, the film manages to be unapologetically patriotic without any of the unnecessary jingoism associated with and characteristic of such films, and on account of an earnest performance by Alia Bhatt. Director Meghna Gulzar, whose last outing as a director, 'Talwar', had me in awe of her prowess, does provide some tense, edge of the seat moments here too, but alas, the film is weighed down in parts due to the pacing and perhaps more melodrama than required for a spy film. Special mention to the performance of Jaideep Ahlawat though, whose character Mir chews up the scenery every time he is on screen.
Read More: Best HBO Shows of 2018
9. Omerta
I had the opportunity of seeing 'Omerta' at a local film festival screening in the capital weeks before it released in theatres, butchered by the sensor board, thereby diluting the shock of the most honest, and quite frankly horrific moments of Omerta that are key to major revelations for the character of Omar Saeed Sheikh. Easily the best performance driven film of the year, 'Omerta' sees an absolutely terrific Rajkumar Rao pairing up with Hansal Mehta following some rather excellent outings, to portray the controversial life of the British-Pakistani terrorist, more specifically his kidnapping of some foreign tourists in 1994, his term in jail, glimpses of his training and his much publicised ruthless killing of Daniel Pearl. Watch it for the crisp editing and if you have the taste for docu-drama terror biographies, but definitely for Rao's performance whose cold, manipulative, yet radicalised take on the character is bound to give you the creeps.
Read More: Best Netflix Shows of 2018
8. Manto
'Manto' was the film that saw my serious movie viewing rewarded this year. Apart from being an obviously good biopic, this is a film that I can proudly say has absolutely zero commercial trappings. Director Nandita Das' first win is her choice to focus intensely on Manto's waning years in Lahore post the partition. As a result, none of it feels rushed, and despite that, the director is able to squeeze in three of the prolific writer's most famous short stories in the narrative, enacted for the film. The period setting and Urdu dialogues are delectable and you feel yourself transported to a lost time too far gone. The conversations between Manto, Chugtai and other contemporaries are extremely well written and performed. To add to it, if you are a fan of the writer's work, there is no reason why the jaded charm of 'Manto' won't appeal to you. In terms of sheer filmmaking craft, 'Manto' is pure class.
Read More: Best Horror Movies of 2018
7. Mukkabaaz
You know it's a good year when Anurag Kashyap has so much to offer. One of his two films on the list, 'Mukkabaaz' is the story of a low caste brawler from the bylanes of UP who dreams of making it big as a boxer, only to have his attempts thwarted by the villainous mafia-politician brother of the girl he loves. 'Mukkabaaz' once again sees Kashyap's impeccable skill of melding the musical score of his film with high-octane sequences, tightly edited, and the result is a treat to watch as always, especially in the training sequences. I am yet to completely fathom the nature of the ending of the film that is laden to the lid with social commentary, but for its runtime, ably led by Vineet Singh who is in impeccable shape and form for the part, and with dialogue that is chalk solid from the hinterland, 'Mukkabaaz' is a highly engaging social/sports drama that delivers.
Read More: Best True Story Movies of 2018
6. Mulk
The very fact that there are, as of today, tons of fake accounts on the IMDb portal of this film bringing down this film's rating and bad mouthing it, validates the very point this film is trying to make. 'Mulk' is a simple film, and demands to be viewed as such. In a time with rampant intolerance and misplaced notions of Nationalism, 'Mulk' is an important film which dares to sermonise the simple message of being a good human first. Quite frankly, as a movie viewer, I didn't expect much out of an Anubhav Sinha directorial, but I was taken aback with surprise on how maturely the sensitive subject matter is dealt with. The film's final court scene is an absolute pleasure to watch in terms of writing and stellar performances of Tapsee Pannu, Rishi Kapoor and even Ashutosh Rana. For once, shed all the prejudice, bigotry and any quasi-religious outlook that may be holding you back, and watch the film.
Read More: Best R-Rated Movies of 2018
5. Badhaai Ho
It is, for now, safe to assume that Ayushmann Khurrana has established a niche playing the quintessential Delhi guy, caught up in familiar familial situations, and covering most of the issues encountered in the male fertility spectrum. 'Badhaai Ho' is one of the few Bollywood films where a single idea that is so amusing is able to hold the movie in place almost for its entire runtime. Yet again, it's not a perfect film, and leave a lot to be desired, but this is the sort of 'entertaining' cinema that the regular movie going 'junta' deserves, and not mega budget atrocities that defy physics and all perceivable sense. Centred around a situation that a young twenty something guy faces when his mom gets pregnant that is so haplessly funny, you HAVE to be in for the ride. Ayushmann is charming as usual, effortless even when he has to display his 'Delhi' chops, but the film belongs to the efficacious chemistry between his parents, played by Neena Gupta and Gajraj Rao, and Surekha Sikri's rants as the sharp tongued matriarch of the house. An absolute blast.
Read More: Best Reviewed Movies of 2018
4. Manmarziyaan
The second Kashyap film on the list, 'Manmarziyaan' is something we have seen before, and yet haven't. In that, the story is something we all know. Yet again, the treatment is fresh and breezy, supported by strong performances from a feisty Vicky Kaushal, a simmering Abhishek Bachchan who took me by surprise, and one hell of a firebrand in Tapsee Pannu and some crackling dialogue that keeps you glued for its entire runtime, mostly. This is Kashyap's first true blue romantic film, and is replete with the director's signature despite dealing with somewhat familiar material. However, the real star here is an absolute winner of a musical score by Amit Trivedi, whose genius surfaces in the quiet moments of the film interrupted by a soulful track, as much as it does with the breaking into song and dance spirit of Punjab.
Read More: Best Actors of 2018
3. October
Easily the most poignant movie to have come out this year, 'October' is very much in line with Shoojit Sircar's 'Piku' as a slice of life film that depicts very humane situations in the realest sense possible on-screen. I agree that 'October' is not a film that will instantly appeal to you as a viewer. It is the kind of film that hits you with a melancholy strain probably hours, even days later, and it is then that you are overcome with it. Speaking of the performances, it is hard to believe that this is Banita Sandhu's debut film, and if Varun Dhawan can continue giving performances like this and 'Badlapur' every once in a while, it will be easier to wash over every 'Judwaa 2' or 'Main Tera Hero' he sends our way. As correctly indicated by its tag line, it is not a love story, it is a story about love. You have to watch it to feel it. It's an uneasy feeling, and quite frankly a sad one too, but seldom does a Bollywood film do that even with an overwhelming number of unnecessary dialogues and songs. October revels and excels in its simplicity. A winner of a script by Juhi Chaturvedi handled with amazing sensitivity by Sircar.
Read More: Best Romantic Comedies of 2018
2. Tumbbad
The only potent Indian horror film I have seen in ages, 'Tumbbad' is a brave, genre defining experiment for Bollywood, and one that proves to be an extremely satisfying watch. As with any other successful horror flick, 'Tumbbad' experiments, mostly in terms of its story that feels torn out of the pages of an age old village folk tale, while also relying on the conventional, old school tropes and an effective jump scare or two thrown in the mix. The set pieces of the film set in the 1920s are impeccably and meticulously designed to say the least. Likewise, the film mostly excels on other technical departments as well, especially the cinematography that gives an additional layer of dread to the already dreary setting. Consider yourself exempt from the very best that Bollywood had to offer this year if you miss this little gem of a film.
Read More: Top Grossing Movies of 2018
1. Andhadhun
Easily the best film this year to have come out of the stable of Bollywood, and by miles. 'Andhadhun' is sharp, witty, and relentless in the way it throws twist after twist at you, all the while keeping the treatment fresh and interesting. Director Sriram Raghavan once again shows why he is the unparalleled king of the noir in India, with many an ode in the film to the golden days of Bollywood. The soundtrack is on point, the performances excel, and the script is one of the freshest I have seen in a long time. There is little more you can ask for. Simply a class apart.
Read More: Best Bollywood Movies of 2017