Here we are, nearing the end of yet another year, and it seems to have trumped its predecessor in terms of its absurdity and mayhem, all of which you already know about unless you just emerged from under a rock, in which case, read this. It was quite a year for Bollywood cinema too, what with our sanskari CBFC chief being replaced, more films released to launch (or re-launch) star kids shoved before our eyes, silly films earning crores by the hundreds while true cinema received a cold shoulder from audiences, and a film portraying obscure history prompting people to literally take their swords out of their scabs.
But this isn't the article moping about the fallacies of the flagship industry of our country, it is one celebrating the triumphs of it. While mediocrity was the name of the game in Bollywood yet again, many films rose a cut above the rest to give us a year to remember. While 'Raees' and 'Judwaa 2' raked in the moolah despite being duds, films like 'Hindi Medium', 'Lipstick Under My Burkha' and 'Newton' managed to woo critics as well as audiences to become sleeper hits. Many Indian films received accolades in festivals worldwide as well. Keeping all this in mind, here's the list of top Hindi movies of 2017.
20. Qarib Qarib Single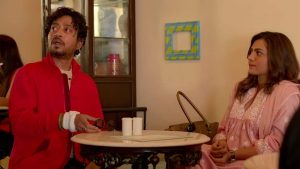 Everyone knows the formula for a generic Bollywood rom-com by now. 'Qarib Qarib Single' deviates a bit from that well-trodden path to show the story of Yogi and Jaya (Irrfan & Parvathy), a pair with contrasting personalities and sensibilities, who meet via an online dating app. This encounter turns into much more and the both end up going on a journey around India, where Yogi decides to reconnect with his ex-girlfriends. Yogi is a raucous rascal, while Jaya is a restrained widow, which is the source of laughs as well as introspection about the role compatibility plays in a relationship. This is a film which would have probably fallen flat with lesser actors as lead pair, bur both Irrfan and Parvathy breathe an interesting aura into theirs. The final third is a little messy and cliche, but the ride there is worth having. An offbeat romantic journey which you won't regret watching on a date night.
19. Jolly LLB 2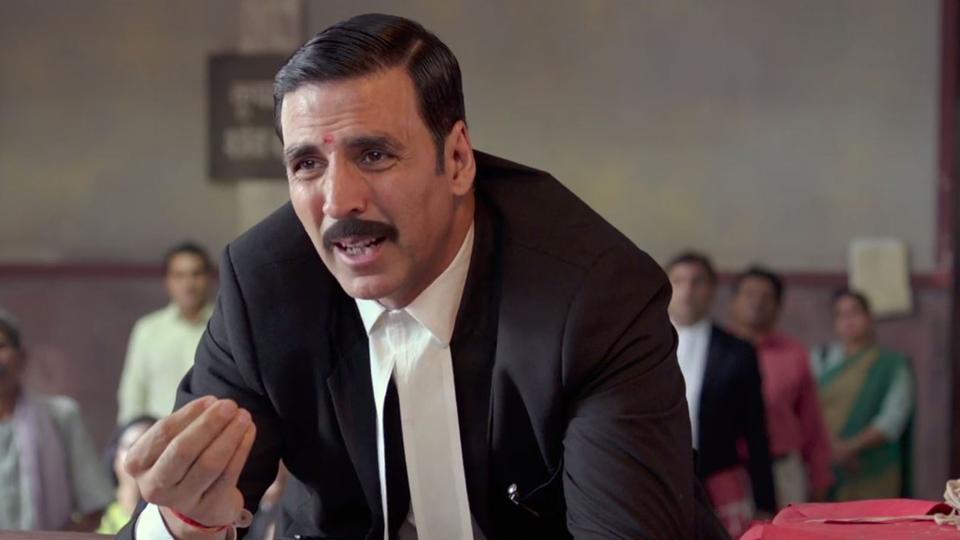 With a legitimate superstar at the helm, a punchline-heavy screenplay and a massy soundtrack, 'Jolly LLB 2' is more of an entertainer than an educator unlike its predecessor, but it isn't a bad film by any means. This sequel to the sleeper hit 'Jolly LLB' of 2013 lacks the understated charm of the original: but the Midas touch of Akshay Kumar and his fun rendering of the titular character as an unscrupulous lawyer from Lucknow out to do some good has enough of his trademark charisma to satiate fans and enough meat in the story to hold the attention of the neutral viewers. Anu Kapoor and Saurabh Shukla do not need any introductions or adjectives; they are performers in their own right. One of the better masala flicks this year.
18. Anaarkali of Aarah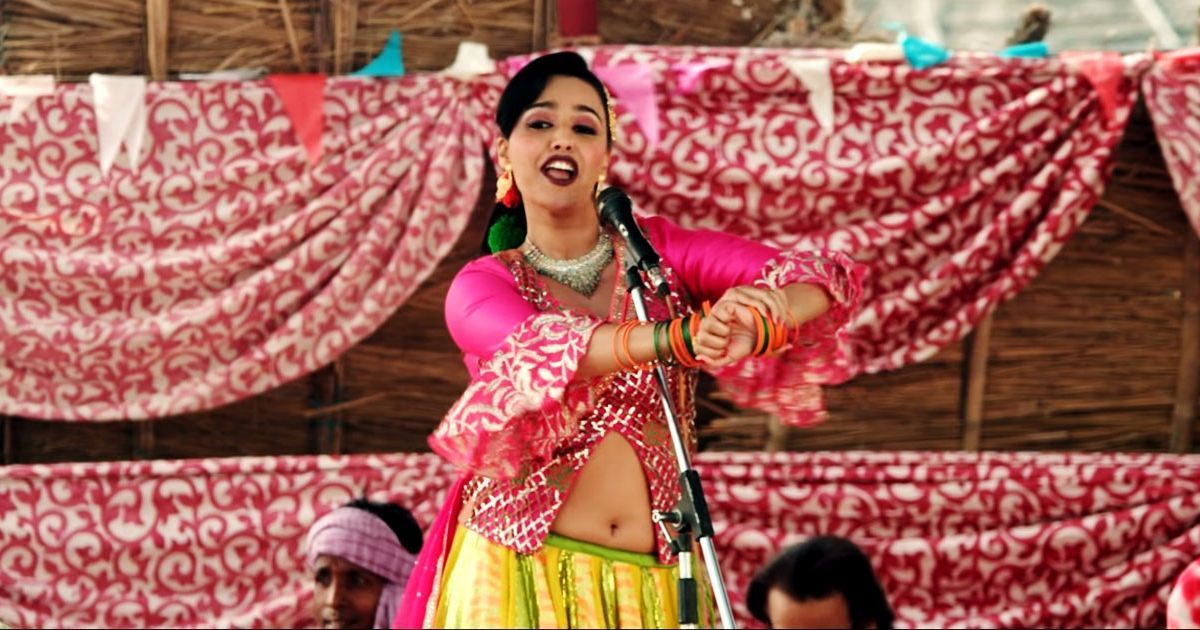 'Anarkali Of Aarah' is a valiant attempt to bring feminism to the small towns of India. And it does a very good job at it, albeit with some flaws. The film relies heavily on its buxom female lead, who has no qualms with displaying her sexuality in the form of her performance, but knows where to draw the line. When an influential goon misbehaves with her in an inebriated state, she fights to get justice while the system brushes her off, saying this incident would be deemed natural in her line of work. Swara Bhaskar, in my favourite performance of the year, is a powerhouse in the titular role as she gyrates seductively and packs a solid punch with her accent and raw acting skills, all at once, while Sanjay Mishra as the sleazy VC of a university and Pankaj Tripathi are a delight to watch as always. The music and dialogue complement its ambience perfectly as well. 'Anaarkali of Aarah' is a timely film with a strong message – Indian women won't take it sitting down anymore.
17. Ittefaq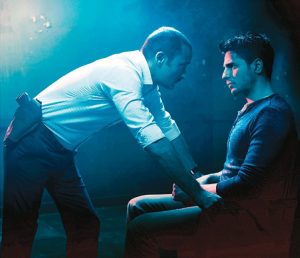 Remakes are always a gamble, especially with a classic. The expectations are usually so mammoth that even a decent film ends up getting panned. The original 1969 gem made by Yash Chopra is one of his most celebrated works, as it is an anomaly to his body of work. I didn't have much hope for the 2017 iteration of the murder mystery which takes place over one night, as it had Siddharth Malhotra and Sonakshi Sinha, two actors who aren't really famous for their acting chops, in the lead. But the film manages to retain the somber intrigue of the original and is buoyed by some terrific performances by Malhotra (in my favourite performance of his career), Sinha and wild card Akshaye Khanna, who plays the inspector who must decide which of the two versions of a story of a crime scene is closer to the truth. It takes on the premise in a no-nonsense way, wrapping itself up in under 2 hours. A taut suspense thriller in its own right.
16. Sachin: A Billion Dreams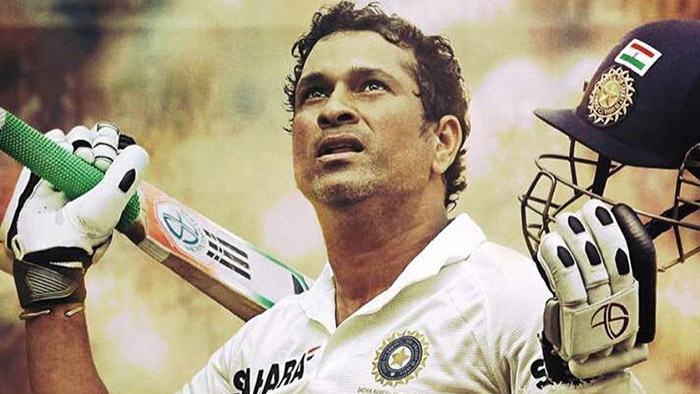 The name says it all. Styled as a docudrama, this is not just a film for the infinite fans of Sachin Tendulkar around the world but rather a tribute to his ingenuity. He is not just one of the finest cricketers of all time, but also nothing short of a God to his hardcore fans. So when a film based on him released, it was only natural for it to receive a tremendously positive response from all quarters. Strictly judging it as a film 'Sachin: A Billion Dreams' leaves some thingsto be desired, but does anyone really care? Watching the film in a theater guarantees that it isn't only the cricket ground where Sachin can incite mass euphoria. A satiating time capsule into the life of one of India's greatest sons, made with love and best enjoyed by his ardent fans.
15. Haraamkhor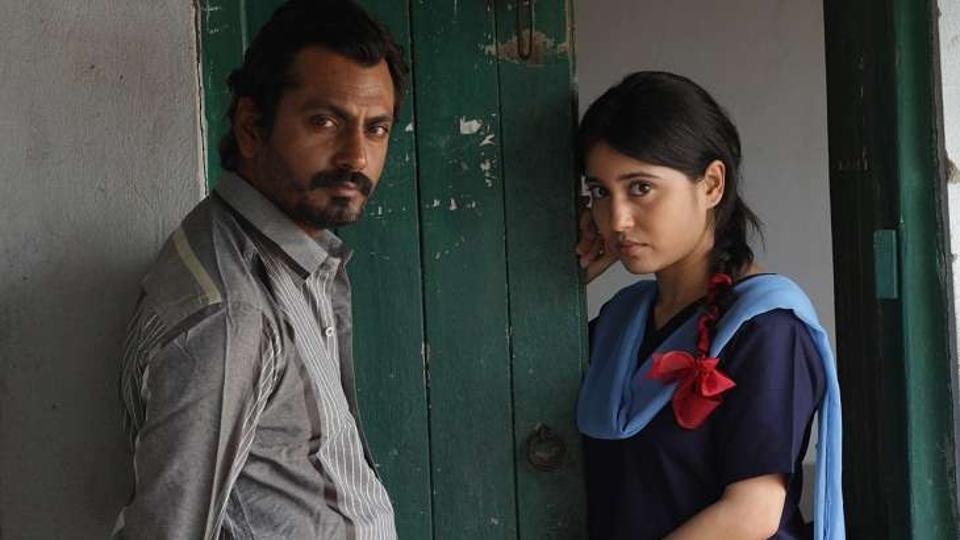 A love triangle involving an affair between a teacher and a student, while another student yearns to woo the said student, with Nawaz Siddiqui and Shweta Tripathi in the lead, is naturally a film to be hyped for. And while 'Haramkhor' delivers on the offbeat, wild spunk and terrific performances expected from it, it has a bit of a sloppy screenplay which leaves one wanting a little more definition. The film feels like a passing cursory glance into the lives of its characters, and while that may very well have been the intention of its creators, we'd have loved to delve a little deeper into their quirks. Nonetheless, it is a well-scripted, well-acted film with surprising standout performances by newbies Irfan Khan and Mohd Samad, who play village ruffians Kamal and Mintu, the former of whom is trying to win Shweta's character over. A rustic, offbeat film worth a glance.
14. Mom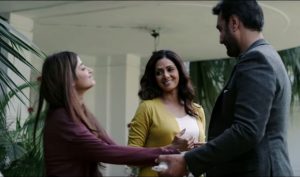 Thrillers becoming more of a norm in Bollywood with each passing year. But rarely does a thriller escape the run-of-the-mill cliche tropes. 'Mom' is a revenge thriller that jumps on the same bandwagon, but dares to be different by making a middle-aged woman its protagonist, which is definitely a step in the right direction. It tells the story of a mother whose stepdaughter gets raped and left half-dead at a party, and when the judicial system fails to provide her justice, she takes matters into her own hands by exacting brutal revenge on the perpetrators. Sridevi is devastatingly striking as the titular "mom" and Nawazzudin Siddiqui, as always, is ferociously brilliant. But 'Mom' is another victim of the 'messy final third' curse. If not for its jumbled climax, the film would have easily landed a higher spot on this list. One of the better thrillers to have come out of late.
13. Rangoon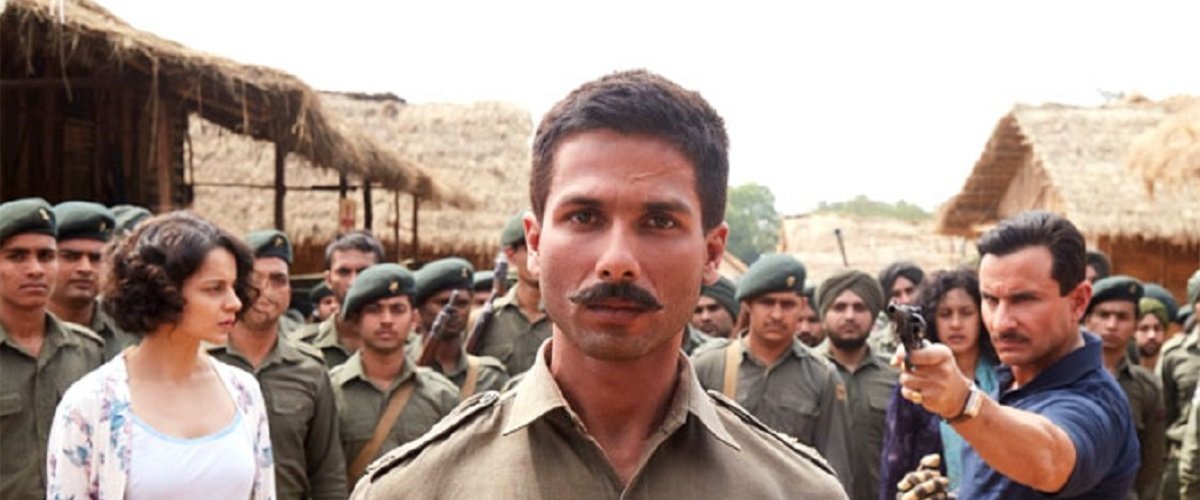 Vishal Bhardwaj's much anticipated 'Rangoon', set in the backdrop of the Second World War in India and Myanmar, opened to mixed reactions all over. To add the misery even the box office collections fell flat, making it one of the biggest losers of the year. But if you have an eye for aesthetics, detailing and a taste for overlooked history, then 'Rangoon' is just the right film for you. The lead trio of honed actors gives a committed performance; Shahid Kapoor is gritty, Kangana Ranaut is entrancing in one of her greatest roles and Saif Ali Khan is as royal as ever. The virgin locations of Arunchal Pradesh, a haunting background score and excellent cinematography lend the film a melancholic tone which works in its favour, as it tells a tale of love, betrayal and war. Not one of the best works of the maestro, but definitely his most ambitious and colourful till date.
12. Jagga Jasoos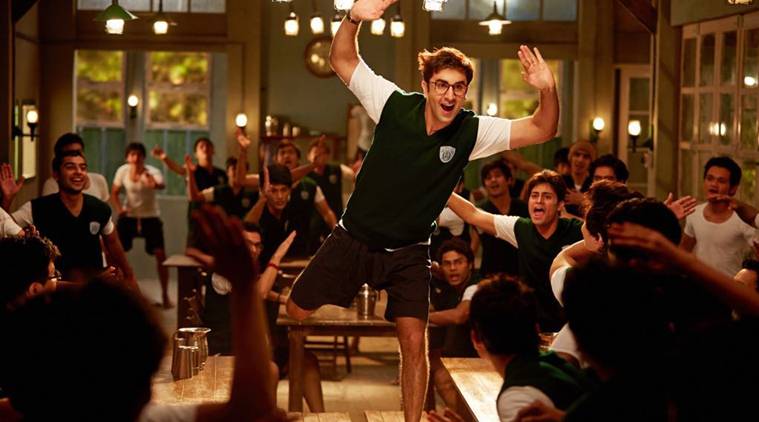 One of the most baffling failures of this year, 'Jagga Jasoos' is another fresh breath of the charming north-eastern air, which Anurag Basu made us fall in love with in 'Barfi'. It is adorably innocent, breathtakingly shot and an all-out roller-coaster ride.The biggest flaw of 'Jagga Jasoos' is its runtime. At an even 3 hours, the film is a tad too long by today's standards. The second half, while having quite a few droll and heartfelt moments of its own, doesn't quite match the contagious madcap energy of the film before the break. Perhaps Basu realised this; as he hurries into the climax after a slow-paced half, leaving us a little disconcerted with the half-baked outcome of it all. Basu tackles a genre entirely new to Bollywood with a clear vision and despite its botched end, succeeds in creating something truly fresh and enduring. It is unlike anything Bollywood has seen. And it could very well turn into a series of sprawling adventure films. I sure hope it does. Watch it for Ranbir's impish charm, Ravi Varman's resplendent visual illustration and above all, its novelty.
11. Secret Superstar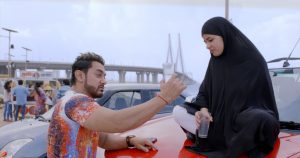 You loved her as the young, dhaakad Geeta in the megahit 'Dangal', now watch her graduate to shouldering a film on her young shoulders and doing a commendable job at it. 'Secret Superstar' is the story of Insia (Zaira Wasim), a singing prodigy from a conservative Muslim family who, with support from her doting mother, uploads her music on the internet anonymously wearing a hijab and becomes a sensation, which garners the attention of a quirky music director (Amir Khan). 'Secret Superstar' is an endearing, simple, feel-good story about passion, empowerment and the purity of a mother-daughter bond. It metes out many laughs and quite a few tears. All actors, rookies or veterans, shine in their individual roles. The light shed on the significance of social media is another major plus for a contemporary film of our times. A film which warms your hear and stays in it for a while after you leave the theater.
10. Shubh Mangal Savdhan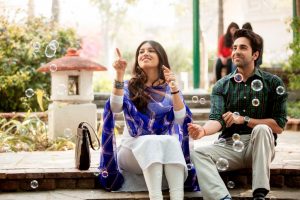 Ayushmann Khurrana is one of the new breed of Indian male main men who aren't afraid of experimenting with the roles they play one bit. He's already played a sperm donor in his acclaimed debut, now he plays a to-be groom named Mudit, who suffers from erectile dysfunction and the ways, conventional and outlandish, in which his family, fiancee and his fiancee's family deal with the hurdle. It is an outright and at time ludicrous, but almost always on point satire on the views of our reserved yet nosey Indian society about the s-word. Bhoomi Pednekar doesn't have much work to do here, but she's graceful in her limited role and completes a lovely pair which we surely will keep seeing on screen. Solid work by the supporting is another plus for the film. It suffers from the age-old curse of a messy final third, but it is a must-watch for the adult viewers of our country for tackling a topic which could have very well been super awkward with relative relatable ease.
9. The Ghazi Attack
In a time when Bollywood is churning out patriotic films on a regular basis, 'The Ghazi Attack' stands out for its technical brilliance and never-seen-before underwater action sequences in Indian cinema. Based on a true story during the Indo-Pakistan war of 1971, the film has an authentic aura around it, what with surprising accuracy of narrating events as they transpired and attention to detail with respect to nautical terminology and set design. The cast which comprises of competent actors of the likes of Kay Kay Menon, Atul Kulkarni, Tapsee Pannu and Rana Daggubati adds a layer of drama and tension to the already taut script that hardly gives you a moment to ponder upon the proceedings. Made on a decent budget and of reasonable length 'The Ghazi Attack' is a praiseworthy effort.
8. Hindi Medium
'Hindi Medium' is the feel good film of the year. It is a lighthearted take on a subject matter close to the heart of every middle class Indian parent – English medium education. It is a satire on the excessive importance given to the English language in our country and how the true purpose of education gets lost in the process. Irrfan Khan and Saba Qamar ace as the ambitious parents of a five year old girl who leave no stone upturned in their effort to admit their daughter to a "Top 5" English medium school. The mayhem which ensues, which is a smart blend of introspectively realistic and intentionally over-the-top, forms the crux of the film. It does a little preachy by the end, but it definitely does so with its heart in the right place. 'Hindi Medium' is a warm, funny and insightful film that won hearts and stood its own against big-budget releases surrounding it, and for good reason.
7. Bareilly Ki Barfi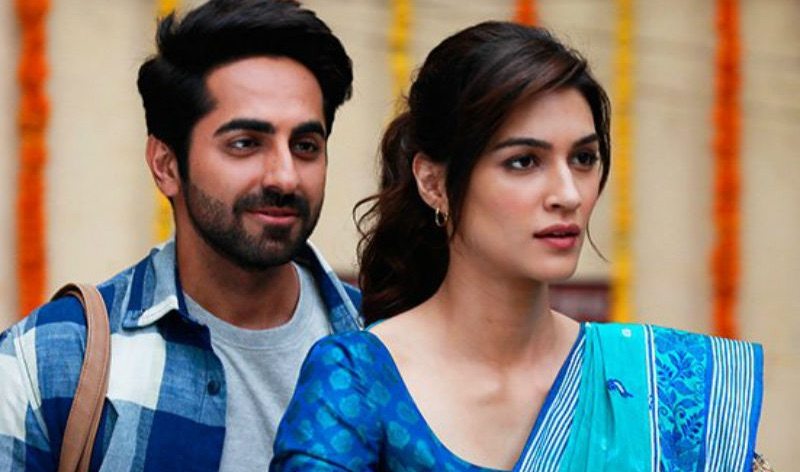 'Bareily Ki Barfi' is a little more than your usual run-of-the-mill romance; Its slightly quirky twist on the usual rom-com story, the desi aura, the hilariously rustic Bhojpuri-esque dialogue and the individual and collective charm and chemistry of the lead trio being its biggest triumphs. Director Ashwiny Iyer Tiwary, who rose to fame with her delightful debut 'Nil Battey Sannata' is at her understated best yet again. She employs no cliches of romance run to the ground by YRF-Dharma whatsoever. Co-written by Nitesh Tiwary of 'Dangal' fame, the film instead boasts of uncouth dialogues, smattered with UP's vernacular and the guileless jokes and idioms that come along with it, which do sheer justice to the milieu it is set in. There is barely a shred of English present, with the closest urban reference being the use of the word 'friendzone' (even that is pronounced as 'friendjone'!) It is as desi as Bareilly and as sweet as Barfi.
6. Trapped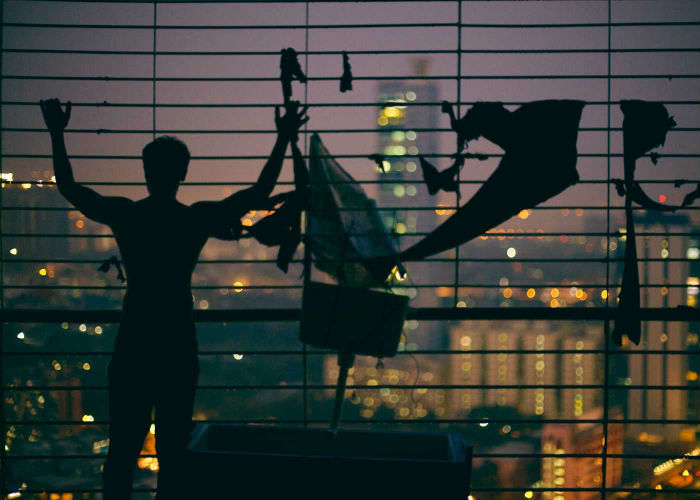 After directing modern gems such as 'Udaan' and 'Lootera', Vikramaditya Motwane has become a name to reckon with in the annals of filmdom. His third directorial venture 'Trapped' is unusual to say the least. Motwane flaunts his versatility in its full glory, as he follows a coming-of-age film and a soulful romance with a thriller. If someone narrates the basic plot of the film in words, it will probably elicit laughter instead of fear. At the heart of the film is Shaurya (played by the indomitable Rajkummar Rao), a helpless chap who gets trapped in a desolate high-rise Mumbai apartment with zero food, water or electricity. But the way 'Trapped' renders the situation creates a haunting thriller, probably one of the best Bollywood has produced in recent times. Rao, who is the lone man on screen for most of the film, delivers a flawless performance, probably channeling all his inner frustration, and keeps us absolutely hooked. A truly great minimalist film, and definitely not recommended for claustrophobics.
5. Mukti Bhawan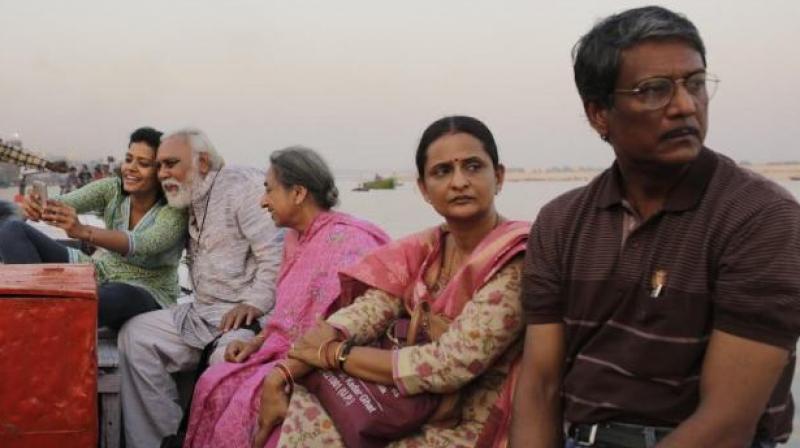 Death is the part of the fabric of Varanasi, even viewed as a celebration at times. Rajiv, a reluctant son must take his father to this holy city, where he believes he will attain salvation. They check into MuktiBhawan, a hotel devoted to people hoping to spend their last days in Varanasi, and Rajiv finds himself tasked with taking care of his father for the first time in his life, while juggling his responsibilities towards a wife and daughter back home. Then follows a beautifully unfolding tale about life, death and the relationships which affect them, anchored by the picturesque ghats of Varanasi and a therapeutic background score. Rookie director Shubhashish Bhutiani takes a page or two out of Linklater's book and makes conversations in mundane situations rich in depth. With this premise of imminent death in the horizon, 'Mukti Bhawan' subtly attempts to shed light on many of life's incomprehensible enigmas, while portraying a progressing yet strained father-son relationship.
4. Kadvi Hawa
While the outrageous backlash surrounding 'Padmavati' is ridiculous, what burns me up even more is that the constant furor surrounding the film has led to a poignant, brilliant film being swept under the radar – 'Kadwi Hawa'. The film narrates the story of a blind old man and a bank recovery agent battling for survival, the former against drought, the latter against excessive rain, highlighting the irony of the plights. It is not a film that can be stomached by everyone, but should be watched for the sheer bareness and pragmatism with which it addresses the horrors faced by Indian farmers. With films like 'Aankhon Dekhi', 'Masaan' and now 'Kadvi Hawa', Drishyam Films, the production company behind these films, is leading the wave of change in Indian cinema. One of the most haunting films this year, courtesy mind-boggling performances by Sanjay Mishra and Ranvir Shorey, this is a film which NEEDS the attention 'Padmavati' is getting.
3. A Death in the Gunj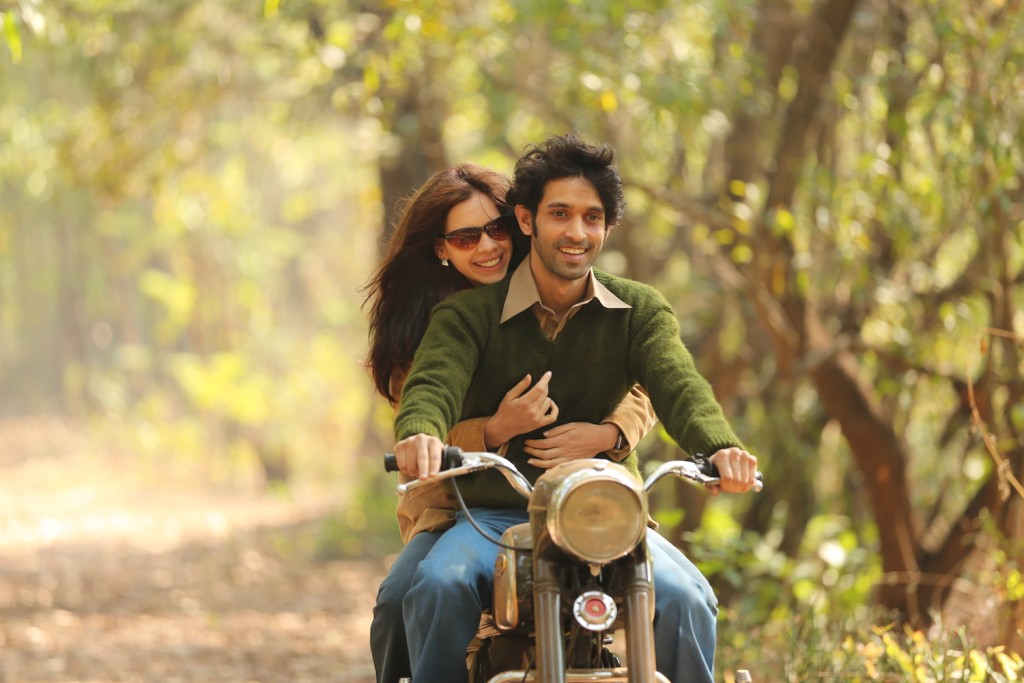 Konkana Sen Sharma, one of the finest actors of her generation, sits in the director's chair for the first time for a coming-of-age story unlike any seen before it in our country. ADITG is the story of Shutu, a shy student whose life begins to take a downward spiral during a family holiday, due to his conflicted ideas of masculinity and the callousness of the family around him. He finds himself questioning the double standards of the society he lives in. His family members – who seem to be broken themselves – don't seem to care. The film strikes a conversation about the emotional violence that we as a society inflict unwittingly upon others, which sometimes leads to irrevocable damage. As the title suggests, there's a death involved, but the mystery isn't whose life reaches an end, but the situation which renders the death possible. Vikrant Massey (the guy you know from 'Dil Dhadakne Do' and those Nescafe commercials) does a stellar job of stepping into the shoes of a man who navigating the blurred lines of what is accepted in society and questions his own space within the world. One of the most unconventional films to have come out of Indian film industry this year; ADITG is an eye-opener everyone must watch.
2. Newton
One more Rajkummar Rao film! This guy killed 2017 didn't he? 'Newton' is the story of Newton Kumar, a rookie government clerk sent on election duty to a Naxal-controlled town in the conflict-ridden jungles of Chhattisgarh, who must uphold his ideals and deal with the apathy of everyone from the system to the voters themselves. It differs from convention in that it does not shy from revealing its central character's inadequacies. Newton is no hero and his vulnerabilities are as daunting as the tasks he is entrusted with. The jungle extends in all corners the eyes can see while an abandoned, dusty school's walls in a clearing bear the lethal warnings of armed factions. The villagers' lives, shown in hand-held close-ups, exist in near-isolation, away from the pangs of urbanism. Yet their dignity is tragically malleable in the hands of exacting administration officials as well as merciless insurgents. It is only when Newton finds himself to be completely at odds with the very people he is supposed to serve that his ironclad sense of right and wrong suffers a heavy blow. Not giving in to theatrics, Rao poignantly depicts the emotional implosion of a man who is out of his depths in a place which disregards most of his irrevocable notions. He is ably supported by stalwarts like Pankaj Tripathi (who also had a killer year) and Raghubir Yadav. The sleeper hit of the year, and while odds might not favour it being selected in the final five, a deserving candidate for India's Oscar bid.
1. Lipstick Under My Burkha
Travel to Hawai Manzil in Bhopal's crowded alleyways, a building shared by four women who have four interspersing stories. Their plights are different, but the constant backlash and tyranny they face has a universal quality. In 'Lipstick…' debutante director Alankrita handles countless taboos deftly, never opting for subtlety (as Indian audiences tend to overlook it) and instead going for a bare look at the dire state of affairs. All the four leading ladies (Ratna Pathak as Usha, Konkana Sen Sharma as Shireen, Aahana Kumra as Leela and Plabita Borthakur as Rihanna) perform their with verve. But the biggest reason 'Lipstick Under My Burkha' needs to be watched doesn't concern the movie. It concerns my observations of the viewers watching it. Unapologetically bold and opinionated in its treatment of grave woman issues, the film shockingly managed to elicit laughter rather than empathy from quite a chunk of the audience. I even heard a Ye toh hona hi tha (This was bound to happen) from a fellow cinegoer when Shireen's entrepreneurial exploits are caught by her husband (Mind you. I watched the film in Pune!) Thus, India needs more films like 'Lipstick Under My Burkha', but I'm unsure of whether we deserve them.
Read More: Best Hindi Movies of 2016