2016 was a mixed year for Hindi films. While we got to some really great films, especially from indie banners and directors, we were also barraged by some real stinkers. What was really heartening to see this year, though, was some great women-centric films from the stables of Bollywood. (5 out of top 10 films on our list have women as central characters). Films like 'Pink', 'Dangal' were not just driven by women but also had feminist message for its audiences. True signs that Bollywood is finally changing. Or is it?
With that said, before I move on to the actual list, I would like to give a shout out to three indie films that I thought were really well made — but unfortunately didn't manage to find a place in the top Bollywood movies of 2016.
Special Mentions:
Dhanak: This endearing tale of sibling love got lost in the commotion which surrounded 'Udta Punjab'. Both released on the same day and unfortunately 'Dhanak' was at the receiving end. But, as they say, a good piece of cinema always manages to find its takers in due course of time. Same can be held true in Dhanak's case as well. 'Dhanak' received much deserved acclaim and love after it was released online. It is a story of two kids – Pari and Chotu – who are Khan fanatics. Chotu suffers from impaired vision and Pari resolves to restore Chotu's eyesight by writing letters to Shah Rukh. 'Dhanak' is Nagesh Kukunoor's homecoming to the zone of tales he has aced time and again – innocent, heart warming stories presented with simplicity and utmost sincerity.
Waiting: What does the phrase "come to terms with reality" even mean? Does it mean that you need to stop caring about something or someone for whom you cared with all your heart and soul? Is it a better sounding and less brutal synonym of "compromise"? Does it mean that you no longer should be a victim of sleepless nights? Is there a time-frame designated to the five stages of grief the way it has been designated to four stages of life in our holy scriptures? Are you really a loser if you are stuck miserably in one of those stages of grief? How can anyone else decide for you when to "let it go"? What if someone never wants to "let it go"? Waiting puts forth the above questions; not even once trying to answer them for you and thus, fulfils the integral purpose of cinema – it makes you think. Anu Menon's Waiting is about two strangers from different walks of life and generations happen to meet each other in their moment of grief. They strike a companionship and learn from each other while battling out their pain and personal loss.
Phobia: We have always complained that film makers in Hindi Cinema invariably fall short when it comes to making original psychological thrillers. And yet when a film like 'Phobia' releases, half of us don't go for it because it has no recognizable face in the name of a male lead and the rest of us decide against it because it has a female as the lead. As a result, such a significant film slips out of the theatre as quietly as it comes. Phobia is easily one of the best psychological thrillers in Hindi Cinema. It slowly invites you in the game of second guessing and keeps you impatiently hooked to the narrative and when the time arrives to reveals its cards, it leaves you spellbound. Pawan Kriplani's 'Phobia' is about Mehak, an agoraphobic girl who is on a quest to unravel a mystery associated with the flat she stays in. Unravel she does the interwoven threads but not in the least it looks like what any of us would've expected it to. And that's where its beauty lies. Phobia is a gratifying mystery game you wouldn't want to miss.
10. Airlift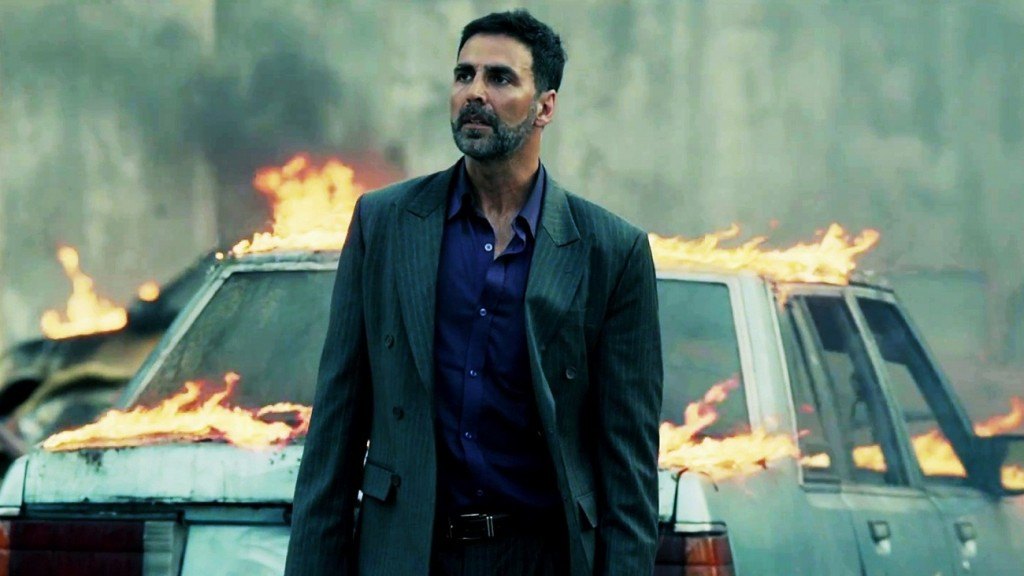 Airlift's trailer had an uncanny resemblance to certain crucial scenes of 'Argo' which fueled the skepticism around it. But Raja Krishna Menon silenced the skeptics by giving an invigorating start to 2016 with a war thriller. Historical inaccuracies notwithstanding, 'Airlift' is one such movie where the war like environment was chillingly choreographed with precision and undue patriotism was kept in check. In an industry where the makers refrain from picking up such historical events, Menon demonstrated that it is perfectly possible to lend true justice to thrilling events in our recent history. Akshay Kumar plays Ranjit Katyal – our own version of Schindler – with remarkable restrain. The transition of his character – from being a self-centred one to someone who puts his life at stake for others – was smooth and not at all jarring. Nimrat Kaur's Amrita – a multi millionaire's wife who is concerned for family's safety and yet tries to appear unfazed in the crossfire – was pitch perfect. Amidst all this, Prakash Belawadi's George Kutty left a lasting impression too.
9. Raman Raghav 2.0
A deranged serial killer seeks his "You-Complete-Me". He finds out that he is not alone in this world with his set of urges, compulsions and qualities. There is someone quite similar to him. Thus, starts the pursuit. R R 2.0 is romance at its subversive and platonic best. It is neither the proverbial "cat-and-mouse-chase", nor a murderer's psychoanalysis. Rather, it is a 'seek-and-you-will-find" thriller which blurs the fine line differentiating the hunter from the hunted. It is a journey of gore (without gore) to attain an unsullied oneness. In Raman and Raghav, Kashyap presents before us, two diverging character sketches which don't appear to be that divergent on close inspection. He coats these characters with an additional layer of semblance and bides his time before ripping that very semblance to shreds.
8. Dear Zindagi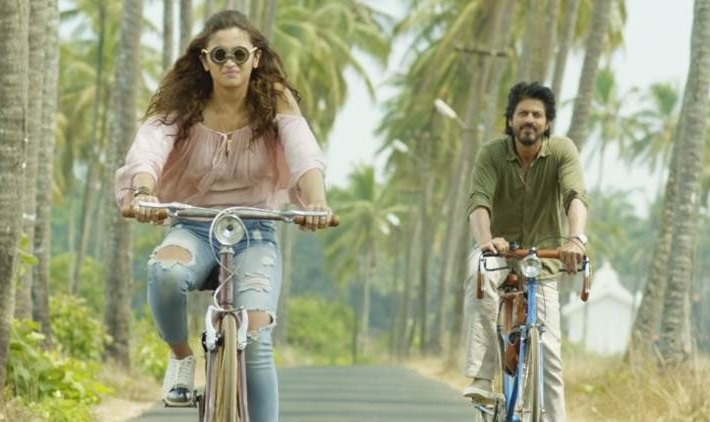 'Dear Zindagi', at the outset, is about a girl who seeks help because of a series of failed relationships. But, it quickly metamorphoses into a story about life as it is and how it should be lived and dealt with. Gauri Shinde beautifully provides a much needed perspective to the interrelated matters of brain and heart and attempts to eradicate the stigma associated with the much frowned upon phenomenon "counseling". The film demonstrates through Kaira that it's absolutely alright to fail in relationships and pine thereafter. Running away from the pain is futile because it will catch us unawares and when it does, our job is to embrace it because it is as much a part of us as is the happiness in our life.
7. Udta Punjab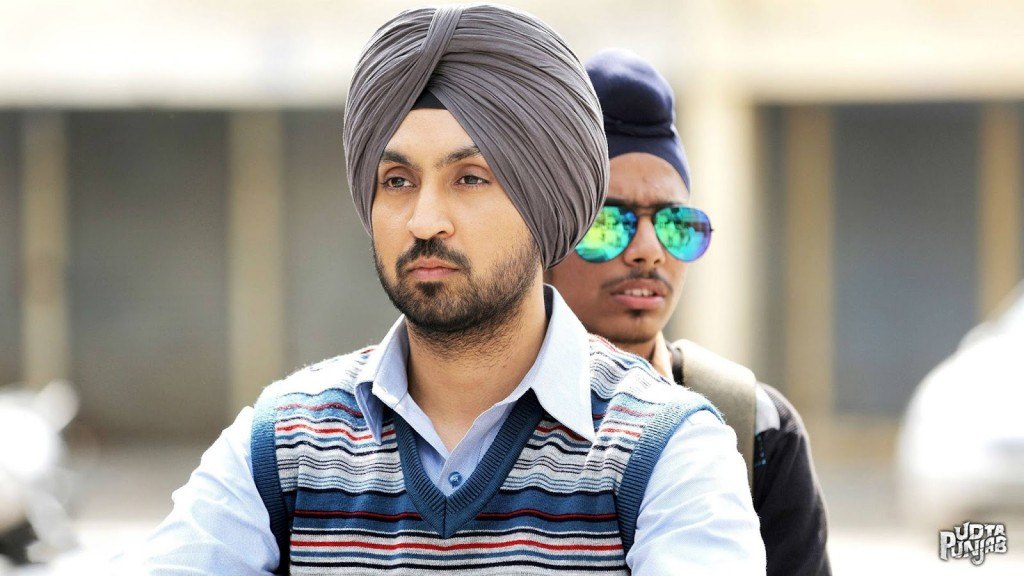 Its uncanny resemblance to 'High Society' was disheartening – after all, we unanimously praised it in the name of original theme and unique storyline. But this disappointment doesn't take away from the fact that Udta Punjab consisted of some great performances: Alia Bhatt's Mary Jane, Shahid Kapoor's Tommy Singh and Diljit Dosanjh's Sartaj Singh. Alia Bhatt pulling off a village girl from Bihar was an unbelievable miracle given her cushioned, lavish upbringing. What is also brilliant about 'Udta Punjab' is its clever use of songs, especially: 'Ek Kudi', and its technical superiority — the editing of the film is easily the best of the year.
6. Neerja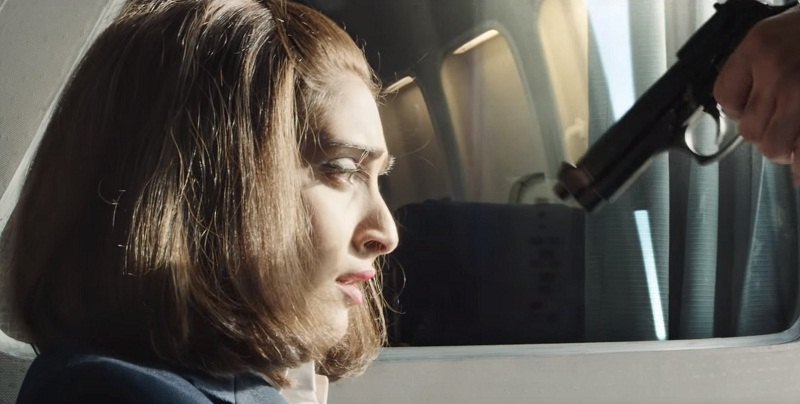 Ram Madhwani took to the director's chair after a long gap of fourteen years and gambled by casting Sonam Kapoor in the titular role. Sonam delivers her best as Neerja strongly resonates with the audience throughout. The exceptional tale of courage under fire received the biopic it deserved. Agreed that 'Neerja' is shouldered by a fine performance from Sonam, but the appreciation would ring hollow if we fail to acknowledge the performances by Shabana Azmi (Mom), Yogendra Tiku (Dad) and Jim Sarbh (Terrorist). Shabana Azmi switched off her refine persona and easily slipped herself into the garb of a Punjabi Mom who is doting, concerned, superstitious. The agitation she reflected in the wake of the hijack left us teary eyed.
5. Parched
'Parched' is a multi-layered portrayal of the naked oppression being inflicted upon our women for ages and their steely determination to find happiness and earn respect without caving in to such weakening humiliation. It also serves as a perfect reminder for the bearers of feudal mindset – it's high time you learnt and realized the excesses you have executed because if you do not; then it won't be long before Karma catches up. 'Parched' leaves its audience in the midst of celebration by suggesting that the journey between being oppressed and being liberated can be covered in a few seconds – impulsive faith is what you need. The characters of Parched are authentically local and deeply rooted in the ethnicity and culture of the milieu it aims to describe. Leena Yadav emerges victorious in not only choosing extremely relevant issues which plague our society (not just rural) but also in dramatically weaving such social and psychological crosscurrents into the narrative to serve a perceptive piece of cinema.
4. Kapoor & Sons
This film bowled me over completely with its excellence. Shakun Batra displayed exceptional storytelling, which is embellished by great performances from the entire cast. He also manages to conceal a mystery element in a real family drama for which he deserves another pat on the back. The Kapoors came across as a genuine family whose members are trying to put up a pretense of perfection while knowing deep down that the expiry of this facade is very near if not immediate. Rishi Kapoor was a complete delight despite the awful makeup. Ratna Pathak Shah again proved that it's Hindi Cinema's loss and not hers that it took them so long to recognize such an explosive talent — when her prime years are left way behind. But, the actual show stealer is Fawad Khan. He not only agreed to play the part of a gay novelist which had been passed on by many A–listers 'cos they developed cold feet, but also played it with a distinct intensity which was certifiably fresh and not at all forced. He also demonstrated that the countless admirers he has amassed on either side of the border with his television outings are justified.
3. Pink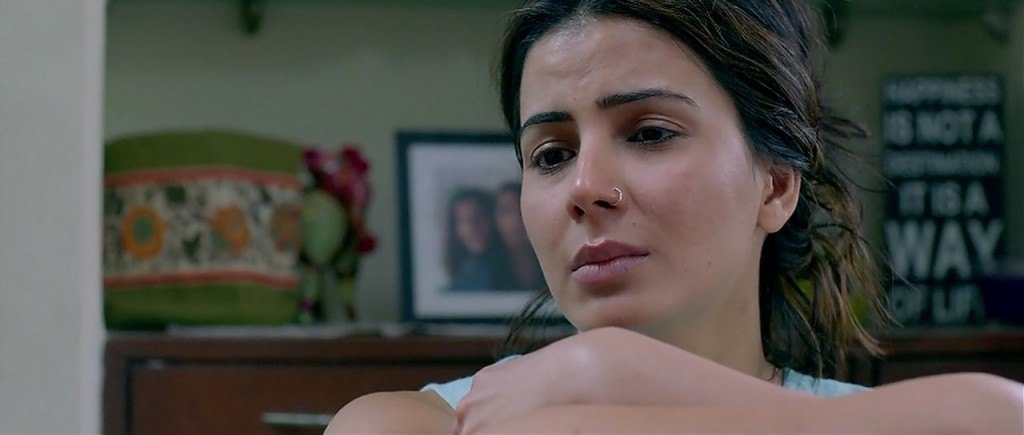 The makers of 'Pink' bided their time and kept the buzz to bare minimum while it was being filmed. And when it released, it broke the floodgates of appreciation and acclaim. It was high time that a film tackled and shattered the stereotypes prevalent in our society. 'Pink' deals with the issue of entitlement amongst men and society's sickening judgmental behaviour. It has its fair share of flaws too but it also has a solid script, splendid performances and its heart in the right place. Taapsee Pannu delivers a dazzlingly natural performance as a girl who refuses to bog down to misogyny. Amitabh Bachchan's bipolar lawyer was credible enough despite veering off to charting instructions for safety manual.
2. Aligarh
Imagine being hounded by a set of people for something which is as fundamental as your involuntary reflex. How difficult it is to live in a society which questions your natural orientation but is not at all disposed to even listen to what you have to say? Despite being a resolute man, Prof. Siras choked at the noose society prepared for him. Apurva Asrani's intricately delicate script was masterfully translated on to the screen by Hansal Mehta with unhurried perfection. Aligarh possesses the unique ability to transport its protagonist's sense of helplessness onto the viewer's psyche. Manoj Bajpai is as luminous as an actor can get. His soul is visibly pained and the cry for help he let out while playing Siras was haunting. In one of the scenes, Bajpai enjoys his whiskey while listening to "Aapki nazron ne samjha" – can't get better than this.
1. Dangal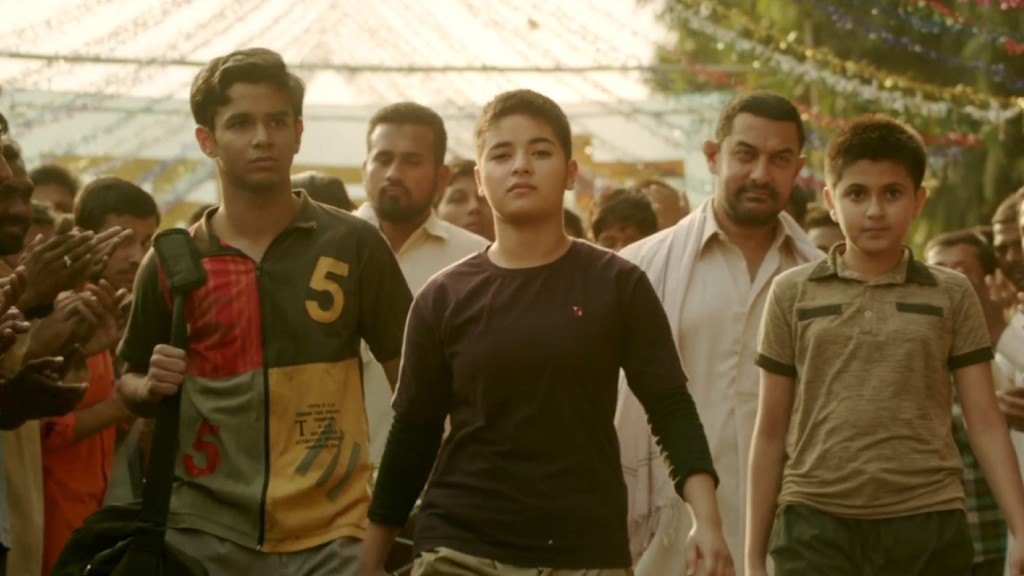 An authentic sport biopic is the one which never tries to cut corners and dives deep into its methods, manners, psyche and nuances while being consciously aware of the regional, cultural and behavioural consistency it requires. Dangal aces each criteria mentioned above and came across as a definitive film on Mahavir Singh Phogat and his family's extraordinary story of courage and steely determination. The perfectly detailed story and script is matched in its merit by the exceptional effort put forth by the entire cast. Aamir Khan assumed the role of an anchor of the ship and provides the much-needed infectious dedication he is known for. Courtesy Mukesh Chhabra, casting was another crucial area in which Dangal knocked the ball out of the park. The hard work which went into creating a believable family with unbelievable feats paid off and Dangal served as a great testimony to the great sports of wrestling.
Read More: Best Movies of 2016