It is that time of the year again, when I have to sit down and recall all the movies that I saw during the year and shortlist the ten best among them. Frankly, it is no easy task — not due of its arduous nature but because there is no clear definition of "best" when it comes to matters of art. Still, as someone who loves both cinema and cinephiles, I consider it my duty to enlist the movies that I loved the most during the year. So, here is the list of best movies of 2016. Not only I enjoyed every moment of watching these movies but also I feel these films will be remembered the most with the passage of time.
28. Miss Sloane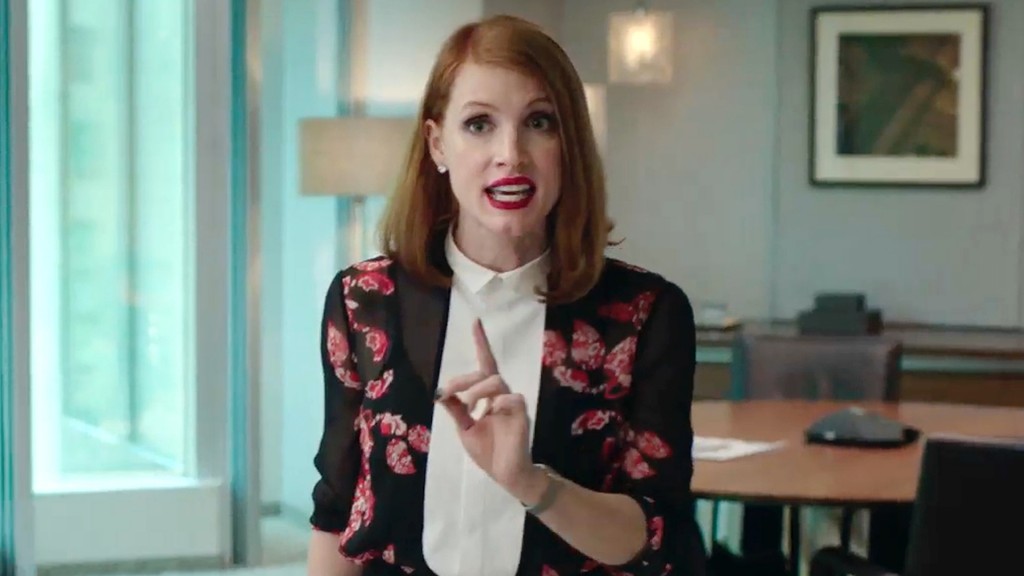 As a lobbyist going for a bill on gun control, Jessica Chastain gives a ferocious, towering performance that it any other year would be the performance of the year. She is electrifying and as intense as she has even been on screen, and yes I include her sublime work in Zero Dark Thirty (2012). Chastain all but breathes fire in the part, and radiates intelligence the moment we first see her. Nicely helmed by John Madden (Shakespeare in Love).
Read More: Best Movies of 1984
27. Sully
Tom Hanks is perfect as Captain Sullenberger who in 2009 saved the lives of his entire crew and passengers by landing a plane on the Hudson River moments after take off out of New York City. Directed by Clint Eastwood as a character study of a man who is a hero but feels like he is being tried for incompetence by the airline, it is a fine film, tightly made, anchored by that superb Hanks performance. His quiet decency makes this one of his best pieces of acting. Watch the emotions that cross his face when told all souls on the plane survived…remarkable.
Read More: Best Movies of 1988
26. Captain Fantastic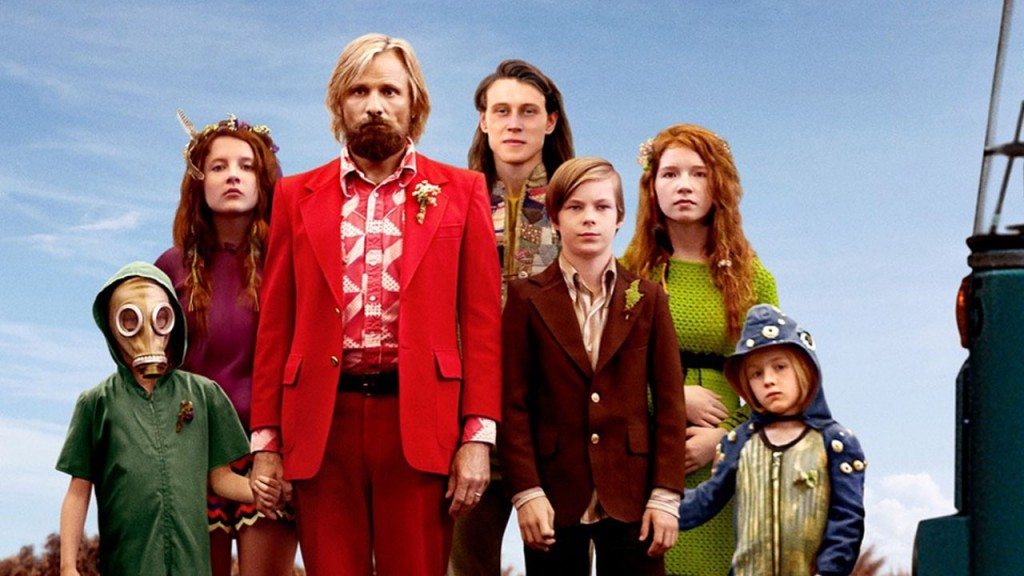 Viggo Mortensen gives a towering performance as a father with a large brood of children, most of who adore him, struggling to come to terms with their mothers recent suicide. They are a family living off the map, in the woods, they hunt, make their food, they do nothing as normal families do except love one another deeply, and guard that love ferociously. Mortensen is brilliant in the film, directed and written well by actor Matt Ross; once again this gifted actor, who makes interesting choices demonstrates why he is among the finest working in American cinema.
Read More: Best Movies of 1986
25. Jackie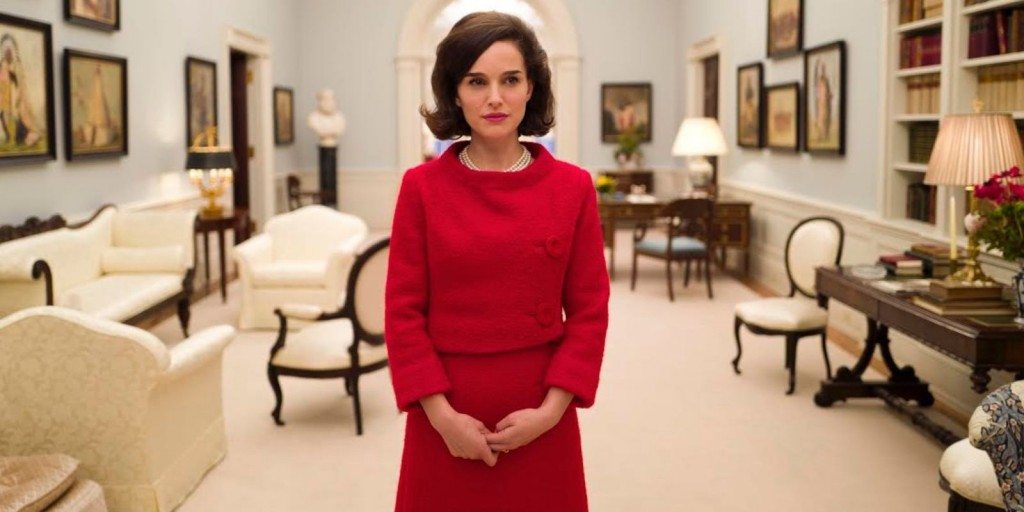 The film belongs to Oscar winner Natalie Portman, as does the Oscar, who as First Lady Jackie Kennedy gives a performance for the ages, one of the greatest ever put on film. She does not so much portray Kennedy as inhabit her soul in bringing her to the screen in the immediate days after the assassination of President John Kennedy. Wavering between steely resolve and brittle grief and genuine fear, realizing her mourning will be seen by the entire world, Portman is simply a revelation in giving her finest performance, and the best by an actress this year. Directed beautifully by Pablo Larrain.
Read More: Best Movies of 1996
24. Loving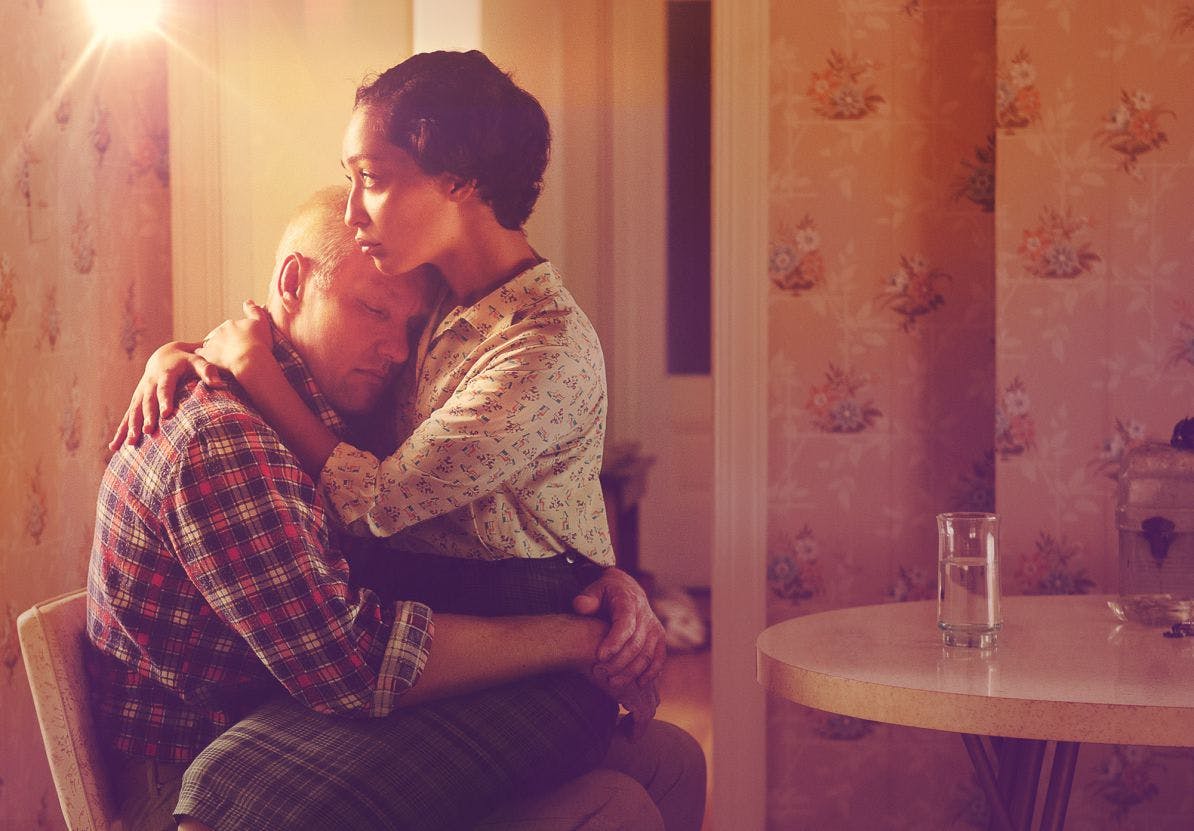 Jeff Nichols had already established his credentials as a director to look out for with his masterful 'Mud', but with 'Loving', he raises the stakes further with the quietly spectacular tale of the Loving couple, whose case in the United States Supreme Court gave legal sanction to interracial marriages across the nation. The movie, surprisingly, is laced with an earnestness that is rare for such politically conscious biopics; there are no black vs white face offs, just normal people bound by the curse of circumstance. Ruth Nega and Joel Edgerton shines with their brilliantly restrained portrayal of the Lovings.
Read More: Best Movies of 1983
23. Things to Come
Mia Hansen-Love's 'Things to Come' is one of those rare movies that slowly yet steady burns itself into your psyche. A drama following the journey of a woman after an unforeseen turmoil, 'Things to Come' manages to pick up a premise that is fairly overused and turns it on its head. Isabelle Huppert plays a philosophy teacher Natalie whose fairly uneventful life takes an unexpected turn after her husband leaves her. What astonished me about 'Things to Come' is the characterization of Nathalie – while she is devastated by her husband's infidelity, she doesn't see it as the end of the world. Calm, composed and unexpectedly self-assured, she moves on while feeling truly free for the first time in her life. Laced with subtle humor and empathy, 'Things to Come' is an Isabelle Huppert show through and through and Hansen-Love manages to craft a complex character who isn't hostage to the fragility of fate.
Read More: Best Movies of 1982
22. The Witch
A genuinely terrifying horror film that is stunning in its simplicity, and brilliant in its execution. IN 1630 America religion was also the government, a theocracy governed the people, their belief in the devil was very real and would of course lead to the madness of Salem. The film is filled with a foreboding sense of dread that builds to a shattering conclusion that will startle and shock some, while others will mutter, "perfect". Anna Taylor Joy is superb as Thomasin, the young girl struggling to keep her family together and beat back evil.
Read More: Best Movies of 1990
21. The Survivalist
I think human consciousness is a tragic misstep in evolution. We became too self-aware. Nature created an aspect of nature separate from itself – we are creatures that should not exist by natural law" — Rusty Cohle ('True Detective')
This quote is the first thing that came to my mind while I was watching the brilliant post-apocalyptic thriller 'The Survivalist' — what human beings would look like had we lacked consciousness; a savage species which exists only to satisfy its basic needs with only one goal in sight – survival. The movie follows the life of The Survivalist (unnamed), which is interrupted when a mother-daughter duo is found in front of his cabin requesting food and shelter. For what I had expected to be a fast-paced thriller, it was an entire 17 minutes into the movie that the first words were spoken. And even then, the dialogues are sparse and curt. Set in a dystopian future when human evolution has come to a full circle – 'The Survivalist' is the kind of movie that grabs your attention and never lets go. Armed with a taut script and convincing performances, 'The Survivalist' paints the picture of a scary world where existence trumps all social and emotional niceties.
Read More: Best Movies of 2013
20. American Honey
Andrea Arnold's 'Fish Tank' has been one of our favorite movies of the century, and 'American Honey' is no let down from this talented director. One of the most invigorating cinematic experiences I've had this year, this road-movie cum coming-of-age drama follows the life of Star as she joins a band magazine sellers in their cross-country journey across America. Star goes through a plethora of emotional entanglements as she falls in and out of love. Raw, visceral and stylish ,'American Honey' surprises you at every turn, steering clear of the clichés that adorn most teen dramas. Featuring arguably the hippiest soundtrack of the year, watching Star rediscover herself amongst a band of perennial nobodies is a joy to behold.
Read More: Best Movies of the 60s
19. Certain Women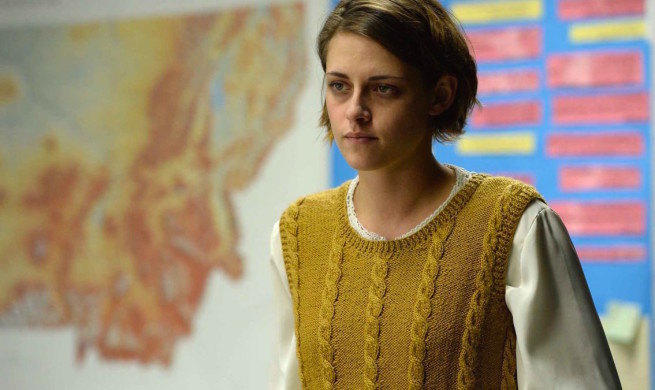 Kelly Reichardt might as well be the quietest and most poetic American filmmakers working today, and this is all the more evident with 'Certain Women', a brilliant portrait of three different women grappling with solitude and middle-class alienation. The movie follows the nondescript lives of three independent women, played with grace and finesse by Laura Dern, Maisie Williams and Lily Gladstone; as they wrestle against social apathy and indifference in their own subtle, quiet ways. One of the rare movies that manage to transcend conventional three act plot structure and narrative definition, 'Certain Women' is a melancholic portrayal of the lives of these woman and their mundane existence. Without being overtly empowering or loud, 'Certain Women' happens to be one of the finest "feminist" movies in recent years.
Read More: Best Movies of the 2010s (2010-2018)
18. Fire at Sea
Documentaries about real-life human tragedies are almost always emotionally devastating and powerful, but they often overly melodramatic and riddled with clichés. 'Fire at Sea', however steers clear of these conventions, while retelling one of the greatest human tragedies of this decade – the European refugee crisis. Set in a small Greek island, where migrants from war-torn Africa, Syria and Iraq are brought in, the movie juxtaposes the misery of the migrants with the nonchalant serenity of the native islanders. The contrast of the two lives are stark, and the enormity of the inhumanity strikes you. While awarding the prestigious Golden Bear at the Berlin Film Festival, Jury Chair Meryl Streep called the film "a daring hybrid of captured footage and deliberate storytelling that allows us to consider what a documentary can do. It is urgent, imaginative and necessary film-making". Do I need to say more?
Read More: Best Movies of the 21st Century
17. The Neon Demon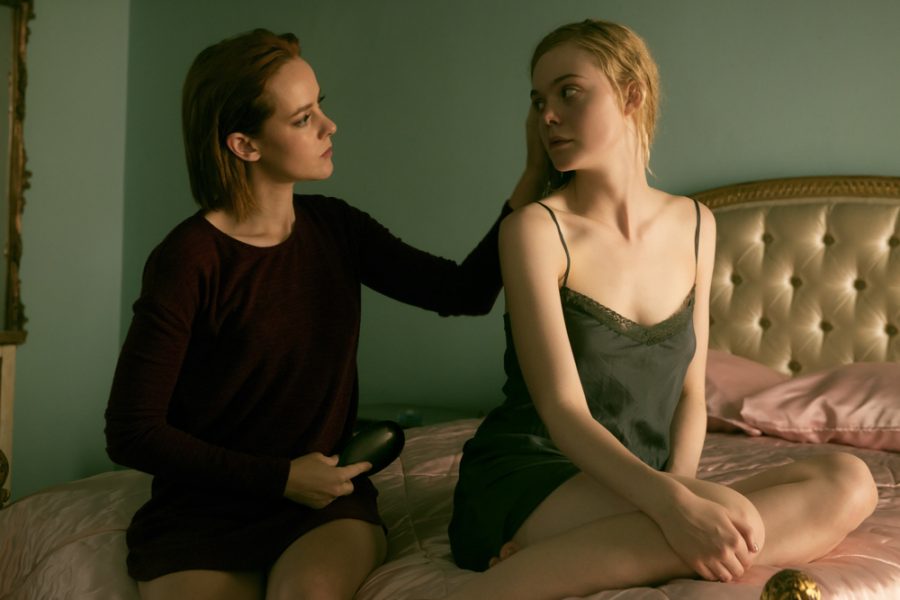 Say what you will, but nobody can deny that Nicholas Winiding Refn is the most stylish auteur working today in America. His movies are gorgeously shot and his visual flair is inimitable. While his follow-up to the brilliant neo-noir crime film 'Drive' ('Only God Forgives') wasn't received well, Refn returns to form with this perverse and depraved portrait of the modelling scene in contemporary Los Angeles. In many ways Refn's imagining of the Lynchian masterpiece 'Mulholland Drive', 'The Neon Demon', while not as effectively surreal or magnetic as the former, is still a brutally horrifying portrayal of the city of dreams, where innocence is destroyed and beauty is worshiped. But, above everything else, 'The Neon Demon' works as a sensory experience, both visual and auditory, and it an experience unlike any other you'll have this year. (Read our review)
Read More: Best Movies of 2015
16. The Innocents
Anne Fontaine's 'The Innocents' will most likely be the most humane and uplifting movie you'll see this year. Yeah, it can be difficult to watch at times, but the overall experience would leave you brimming with hope and humanity. Set in post-war Poland in 1945, 'The Innocents' follows the life of French Red Cross medical student Mathilde Beaulieu in her attempt to help a group of Polish nuns who were raped by Russian soldiers, with their pregnancy. An idea that could have gone horribly wrong with overwrought melodrama, Fontaine rather opts for a more restrained approach, letting the character's emotional discord and tragic circumstances do all the talking. The sad melancholy of the nuns' lives is complemented by the bleak, lifeless atmosphere that Fontaine builds, with the themes of faith and religion being omnipresent in the narrative. 'The Innocents' is proof that the horrors of war extends beyond the battlefield.
Read More: Best Movies of the 1990s
15. Nocturnal Animals
Tom Ford is a fashion designer, so his penchant of exquisite set design and meticulous framing is evident in his second feature, 'Nocturnal Animals'. A neo-noir psychological thriller about a rich, unsatisfied middle-aged woman, whose painful memories from her past are triggered when her ex-husband sends her the first copy a book he has written. Revealing anymore about the movie would spoil its textured brilliance, as Ford effortlessly crafts a sad, painful and emotionally terrifying multi-layered narrative that could very well trigger your own personal demons and fears. The movie is flawed, with glaring plot and character holes, but the overall experience is elevated by the fine performances of the leads – Amy Adams, Jake Gyllenhaal and Michael Shannon. Easily the scariest movie I've seen this year. Easily one of the top movies of 2016.
Read More: Best Movies of the 1970s
14. Embrace of the Serpent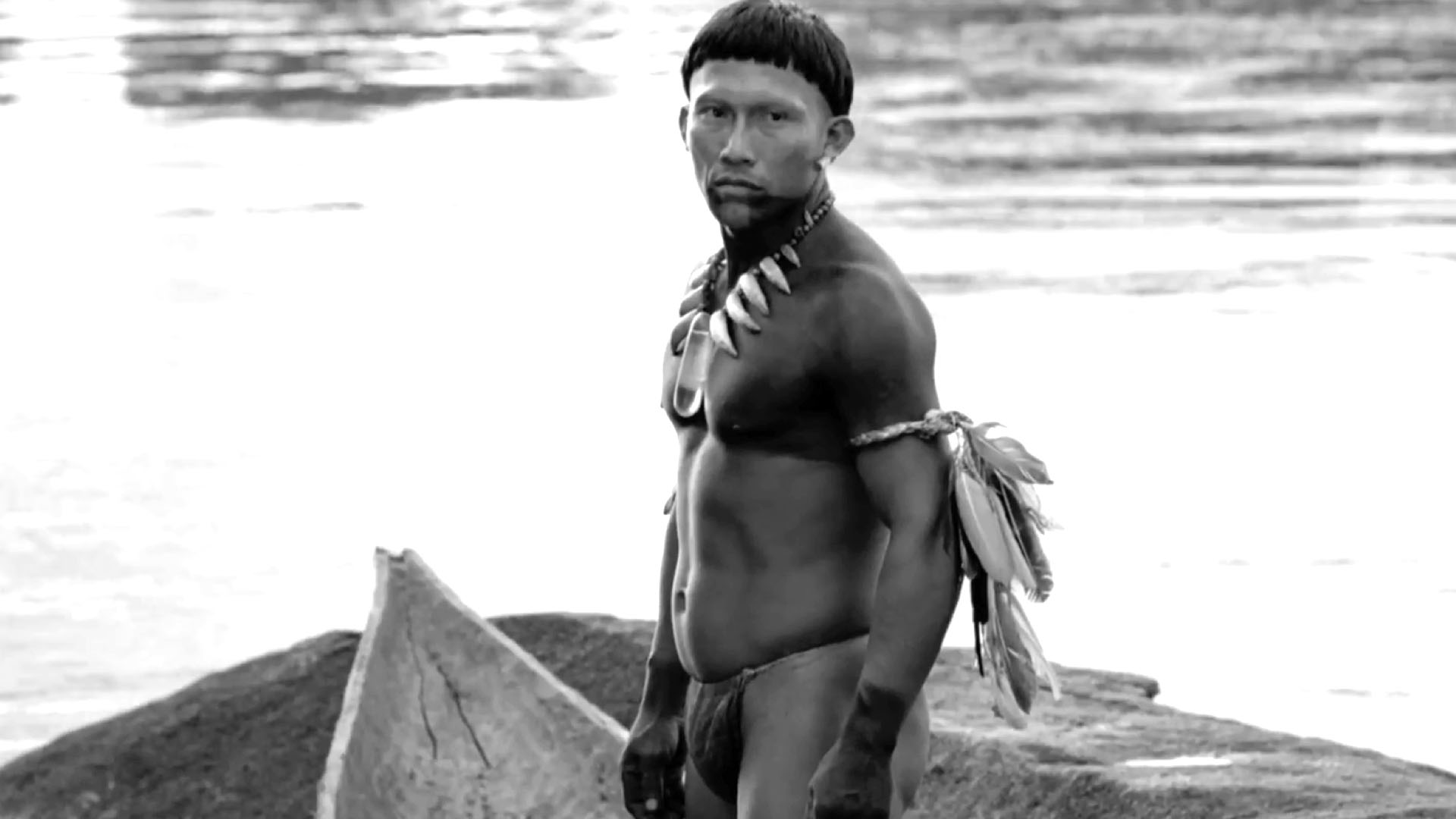 It's hard not to think about the Werner Herzog masterpiece 'Aguirre – The Wrath of God' while watching Ciro Guerra's sprawling epic adventure-drama across the Amazon jungle – both movies revolve around man's tryst with nature and its inevitable consequences. But that doesn't mean 'Embrace of the Serpent' doesn't hold up own its own. To the contrary, Guerra manages to weave an enigmatic and magical tale of a man grappling with the collapse of his revered culture and tradition in the wake of brutally enforced "modernity". Blending two parallel narratives of an Amazonian shaman helping two European explorers find the elusive yakruna, a rare sacred plant, spread thirty years apart, time here plays an important narrative cognizance as we see the man's slow descent into obscurity. A telling portrait of the destructive nature of colonization, 'Embrace of the Serpent' is a sumptuous visual and emotional journey.
Read More: Best Movies of the 2000s
13. The Lobster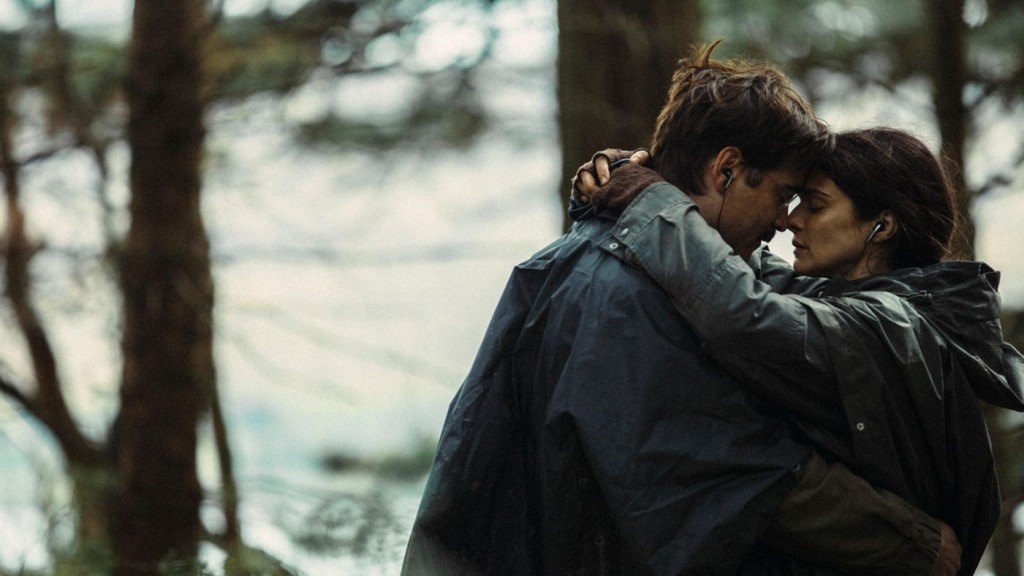 Yorgos Lanthimos' 'The Lobster' is an absurdist comedy drama set in a dystopian world where being single is a crime. If your partner dies or abandons you, you are taken to a "hotel", amongst other singles, where you are required to find a new partner within 45 days; failing which you will be transformed into an animal of your choice by the hotel authorities. It is a weird world that Lanthimos creates, with bland, unemotional characters, slaved under societal oppression. A commentary on our social and biological compulsion to be couple, 'The Lobster' is a poignant portrayal of the preposterousness of a world of extremes. With excellent performances by Colin Farrel and Rachel Weisz, 'The Lobster' might not be for everyone, but it is a compelling cinematic experience if you are willing to invest in the subtle complexities behind Lanthismos' farcical world.
Read More: Best Movies of 2012
12. Graduation
It is not always easy to shake off the impact and influence of your history – there will always be a small part of it that will eat away at your present and your future. Cristian Mungiu knows it all too well, because his Romania has still not gotten over the 15 years of brutal dictatorship under Ceausescu; people are still reeling under the emotional and psychological impact of the "golden age" (a communist propaganda describing the dictatorship). And that is focus of his gem 'Graduation'. A cynical, controlling yet loving father trying to secure the future of his only daughter by trying to get her out of Romania for her studies. 'Graduation' is a sublime tale of bureaucratic dysfunction and political corruption that has seeped through Romania. While it does not have the visceral punch that made '4 Months, 3 Weeks and 2 Days' a modern masterpiece, Mungiu still manages to craft a gripping and often painful drama about a nation in limbo and existence in stagnation. And it has left no room for doubt in my mind as to the fact that Mungiu is one of the finest modern auteurs.
Read More: Best Movies of 2014
11. Krisha
My first reaction after watching 'Krisha' was a slew of expletives; not because the movie was shit, but because it got to me. With 'Krisha', director Trey Edward Shults crafts arguably the most assured and powerful cinematic debut of the year. Conceived and directed in true indie style (starring mostly his friends and family and shot in his home), 'Krisha' stars Shults' aunt Krisha Fairchild in the eponymous lead role, portraying a troubled woman returning to her estranged family after many years for thanksgiving, which flairs up tensions and digs up old wounds. There is something magnetic about the way Shults goes about constructing his narrative, slowly building up an atmosphere of festivities and happiness before the layers peel off, revealing the pain and hurt underneath. There is an obvious Terrence Malick influence in the movie ( which is expected considering Shults has worked in a lot of Malick's recent ventures), but 'Krisha' still remains a wildly original and inventive piece of cinema. Arguably amongst the greatest movies ever made about addiction, 'Krisha' has cemented Shults' position as a director to look out for.
Read More: Best Movies of the 1980s
10. Elle
In my review of Paul Verhoeven's masterful 'Elle', I had called it the finest movie I had seen this year (Obviously, I've seen something better since), and that is a testament to my love for this film. One of the most controversial movies released this year, 'Elle' is the politically incorrect tale of a successful woman, who after being brutally raped in her home, develops a bizarre obsession with her assaulter. Few movies have ever made me feel the way 'Elle' has; confused, offended and mesmerized. Borrowing its themes from the Lynchian masterpiece 'Blue Velvet' and Sam Pekinpah's disturbing 'Straw Dogs', Verhoeven crafts a emotionally complex psychological thriller, laced with a subtle humor that contrasts its dark themes. And it is all elevated by a career-best performance by the great Isabelle Huppert, who at 63, gives us the most fascinating character of the year; playing a woman who rape "frees" her, liberating her from the shackles that bound her existence and empowering her to be the women she wants to be. (Read our review)
Read More: Best Movies of 2000
9. Toni Erdmann
It is very rare when a movie you've been wanting to watch all year, ends up surprising you at every turn and goes on to be your favorite movie of the year. The biggest rage at Cannes this year, 'Toni Erdmann' first grabbed international attention when it became the only movie from 2016 to be named in a list of the 100 Best Movies of the 21st Century, compiled by BBC. An absurdist comedy following the idiosyncrasies of a goofy, divorced father trying to reconnect with his daughter by changing his appearance and assuming the pseudonym Toni Erdmann, the movie is the greatest comedy I've seen in a long, long time. But dismiss 'Toni Erdmann' as just a comedy at your own peril, because this gem from the stables of German auteur Maren Ade is also an emotionally harrowing and complex exploration of family dynamics, depression and emotional discord in a cutthroat world. With the simplest of premises, Ade manages to surprise you at every turn by infusing the narrative with subtle themes of love and loneliness. And it also happens to have the best sequence in any movie I've seen this year, a hilariously nonsexual nude scene which I would rather not spoil by revealing more. 'Toni Erdmann' is hilarious, it is humane, it is sad and then it is hilarious all over again. Ladies and gentlemen, cinema is truly alive, for 'Toni Erdmann' is here! (Read our review)
Read More: Best Movies of 1974
8. The Edge of Seventeen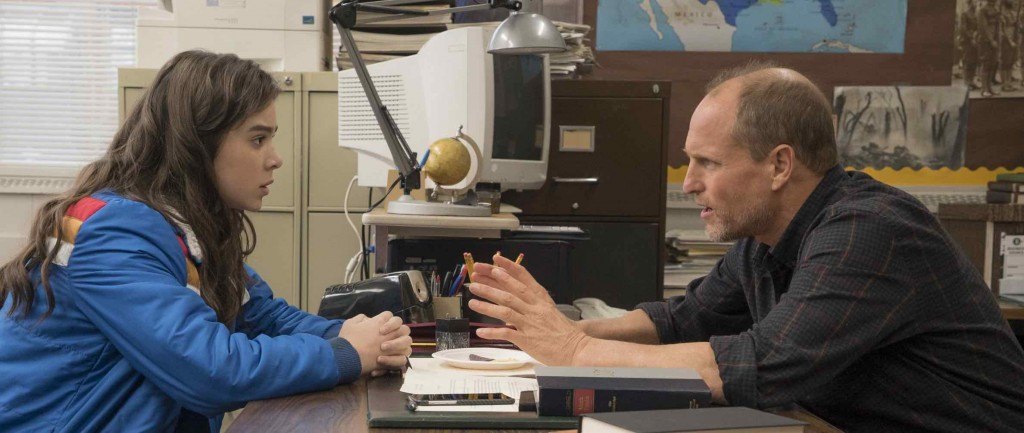 In a genre that's often ridden with clichés, 'The Edge of Seventeen' is full of fresh characters that are treated as human beings and not as props of entertainment. What makes the film great though is Hailee Steinfeld's brilliantly nuanced performance. It joins the ranks of the finest teenage dramas of this century with films like 'The Perks of Being Wall Flower' and 'The Spectacular Now'. (Read our review)
Read More: Best Movies of 1979
7. Hell or High Water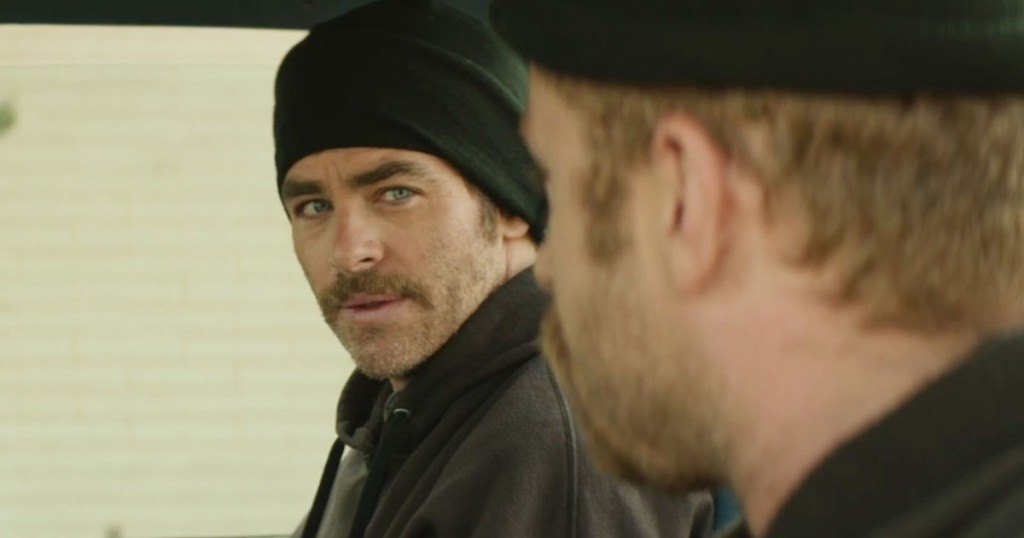 There are plenty of Westerns our there. There are arguably even more heist movies. But director David Mackenzie takes the best out of both the worlds and seamlessly merges the two. Rich in detail and atmosphere, 'Hell or High Water' is truly a great crime thriller. While it is entertaining all throughout, it also surprises you with its thematic richness and moral ambiguity. (Read our review)
Read More: Best Movies of 2007
6. Moonlight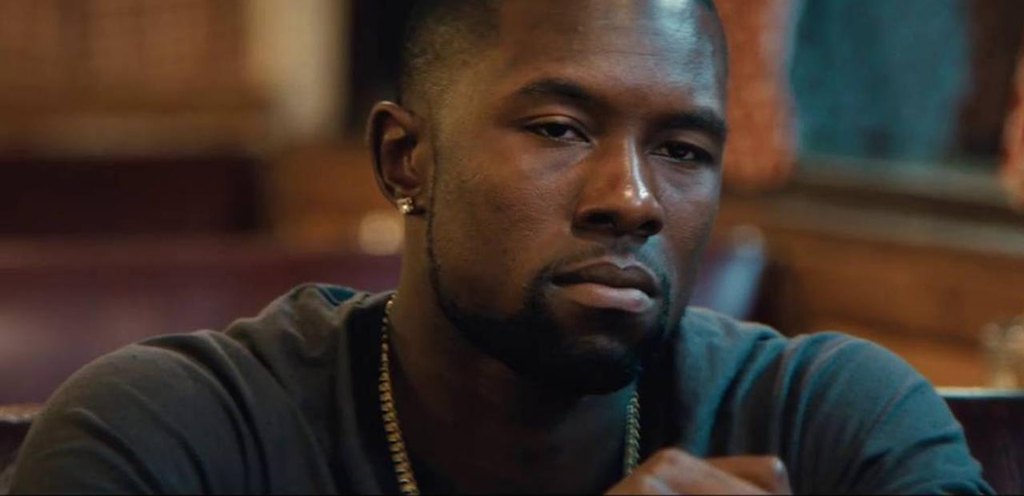 Coming of age films don't come in better form or shape than 'Moonlight'. Strikingly shot and superbly acted, every moment of the film is crafted with nurture and care. While at its center lies the story of a gay black man, it is the supporting characters that make the film a cathartic experience. 'Moonlight' not only looks and feels fresh, but its story-telling is also completely original. (Read our review)
Read More: Best Movies of 1994
5. Arrival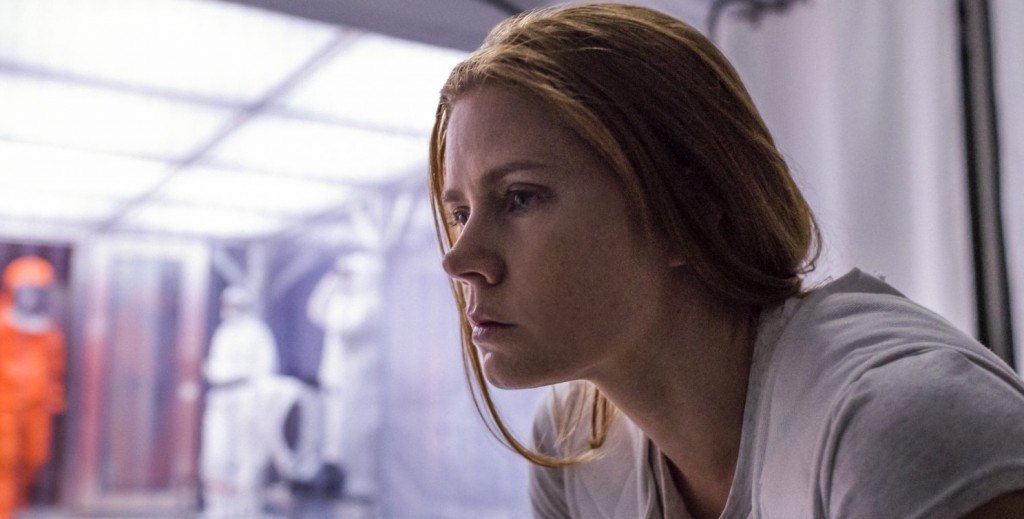 'Arrival' astounds you with its concept. A concept that surprisingly no writer/filmmaker ever thought of. If ever Aliens arrive to earth, chances of them engaging in a Spielbergian warfare are less. At least not before they try to communicate with us first. What's also beautiful about 'Arrival' is that at its heart, it is a story of mother and the difficult choices she has to make. (Read our review)
Read More: Best Movies of 1973
4. The Salesman
Nobody makes better films about moral ambiguity than Asghar Farhadi. 'The Salesman' starts out slow, but as it approaches its climax, it reaches a crescendo that is surely going to make you uncomfortable and question your own morality. There are no easy answers to questions that the film raises. Farhadi clearly knows how to leave you with a pondering mind and a beating heart.
Read More: Best Movies of 2017
3. 20th Century Women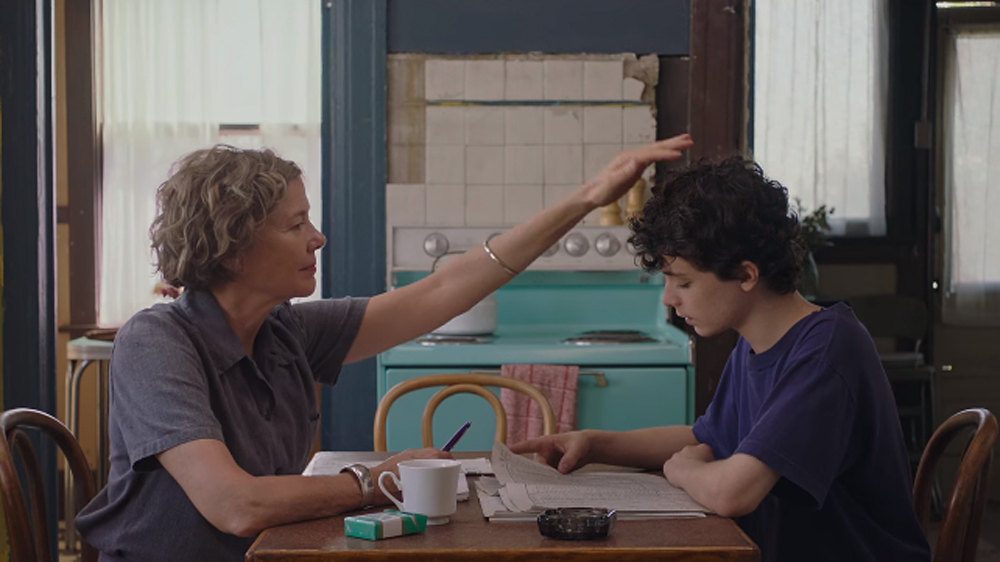 There's something about films that invoke nostalgia. If they work, like '20th Century Women' does, they magically take to you a place (and time) where you may not have been but yet you end up feeling you were always there. While watching '20th Century Women' I felt deeply connected to its quirky but likeable characters. By the time it came to its bittersweet, tearful conclusion, I wanted to hug each one of them.
Read More: Best Movies of 2003
2.

Manchester by the Sea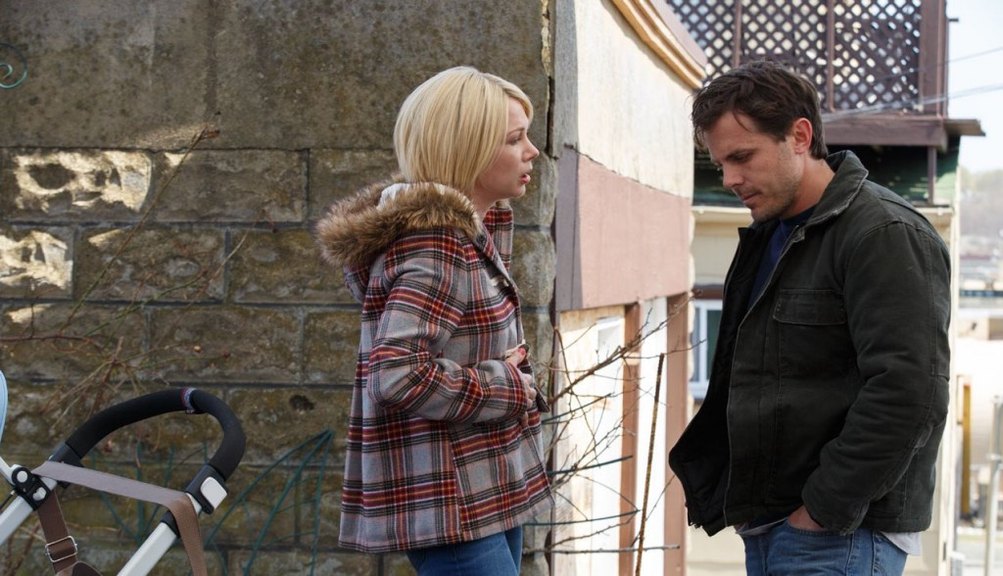 There are films that you love. Then, there are films that you never forget. 'Manchester by the Sea' is certainly one of those rare films that stay with you all your life. Apart from fluid storytelling what is so striking about the film is how it manages to make you laugh and cry at the same time — often in the same scenes. Director Kenneth Logan has taken everyday moments of a tragedy-striken family and created a singular piece of art that is richly nuanced and humane and humorous. (Read our review)
Read More: Best Movies of 2011
1.

La La Land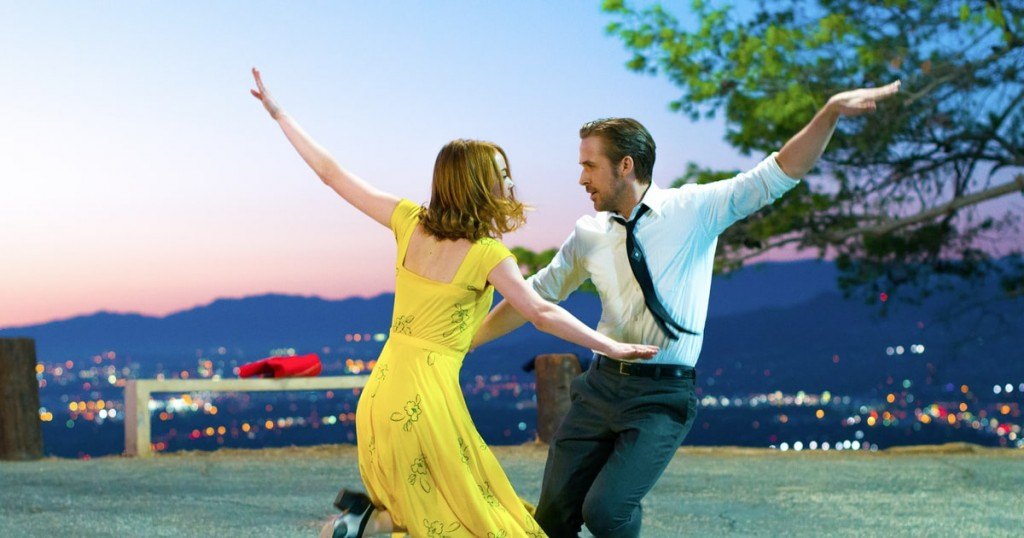 'La La Land' is the epitome of what a musical should look and feel like. The trick with making a successful musical is to hold no bars. Damien Chazelle does exactly that, while simultaneously ensuring that his film tells a moving story that everyone who has ever been in love can relate to. That's why 'La La Land' is quite possibly the best musical made since 'Cabaret'. Replete with eye-popping song and dance numbers, 'La La Land' is a mesmerizing and emotional tale of aspirations in a world where success is both the best friend and the worst enemy. I can't recall the last time I enjoyed watching a film so much in a movie theater. (Read our review)
Read More: Best Movies of 2002