1996 was a highly significant year for cinema, for reasons quite unconventional. The 90s saw some incredible cinema being made throughout after a brief creative halt in the 80s. Although other years such as 1991 ('The Silence of the Lambs', 'JFK'), 1999 ('Fight Club', 'Magnolia'), and especially 1994 ('The Shawshank Redemption', 'Pulp Fiction', 'The Lion King', 'Forrest Gump') have stolen the proverbial spotlight, 1996 is a veritable dark horse that saw pathbreaking cinema astounding and delighting audiences on levels both big and small.
In the long run, it is indeed a pity that the movies of 1996 have had a lack of critical attention and public praise. Significantly, that makes an endeavour such as this more essential than it otherwise would be. Here is the list of top movies that 1996 had to offer:
12. Breaking the Waves (1996)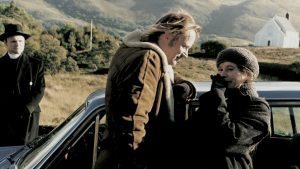 Serving as the first film of Danish director Lars von Trier's 'Golden Heart' Trilogy (followed by 'The Idiots' and 'Dancer in the Dark'), 'Breaking the Waves' is a painstakingly crafted film. It was also von Trier's first cinematic venture after he established the 'Dogme 95' movement in his native Denmark. As such, the film follows its rules of bringing cinema to its purest ideas of story, theme, and performance. 'Breaking the Waves' also doesn't utilise any special effects, in accordance with the tenets of 'Dogme 95'.
At the centre is an utterly vulnerable and sacrificing wife, Bess, who is played with angst by Emily Watson. Her relationship with her bedridden husband Jan (Stellan Skarsgård) tests her resolve, and her steadfast beliefs in what love and devotion is supposed to be. Her insanity and rebellion makes us question whether sex alone constitutes love, and how great can a sacrifice be to justify the same.
Read More: Best Movies of 1980
11. When We Were Kings (1996)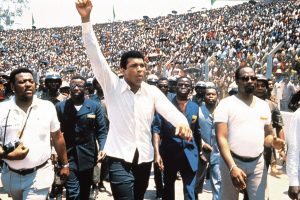 It took Leon Gast the better part of 22 years to release this Academy Award-winning documentary in 1996. 'When We Were Kings' is centred on arguably the most significant boxing match of all time.
Gast's attention to detail in building up the famous duel between Muhammad Ali and George Foreman is sensitive and admirable. He manages to capture the racial pride, and political tensions associated with the fight in compelling fashion. Zaire is portrayed in all its varied splendour as well as squalor, with Ali's genuine bond at the forefront. Gast's labour of love earned multiple accolades, and underlines the genius of perhaps the world's greatest sportsperson.
Read More: Best Movies of 1989
10. Prisoner of the Mountains (1996)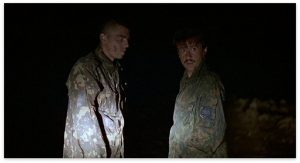 This Russian war-drama's chief objective is attempting to delineate the conflict between the established norms of the Chechen people and the newfangled Russian means of waging war.
Leo Tolstoy's 'The Prisoner in the Caucasus' served as its inspiration; it is concerned with the clash between two Russian soldiers and their Chechen captors during the First Chechen War.
Sergei Bodrov prioritized authenticity of location as it was shot in Dagestan, in close proximity to the War itself. The two leads (Oleg Menshikov, Sergei Bodrov, Jr.) portray distinct personalities which lend a multifaceted quality to the brutality of war. Leonid Desyatnikov's haunting score lingers long after the film is over. It contributes significantly to the film's sombre yet hopeful mood.
Read More: Best Movies of 1987
9. Pretty Village, Pretty Flame (1996)
Directed by Srđan Dragojević, 'Pretty Village, Pretty Flame' is a mercilessly honest film on the atrocities committed during the Bosnian War. The title is an ironic take on the practice of ethnic cleansing that was carried out in pre-war Yugoslavia.
The plot follows Milan (Dragan Bjelogrlić), a Bosnian Serb soldier who witnesses, and is complicit in, heinous acts of murder and violence. Dragojević infuses a powerful awareness in the narrative, as a result of this being the first film to show the Serbian side of the strife.
Read More: Best Movies of 1984
8. Sling Blade (1996)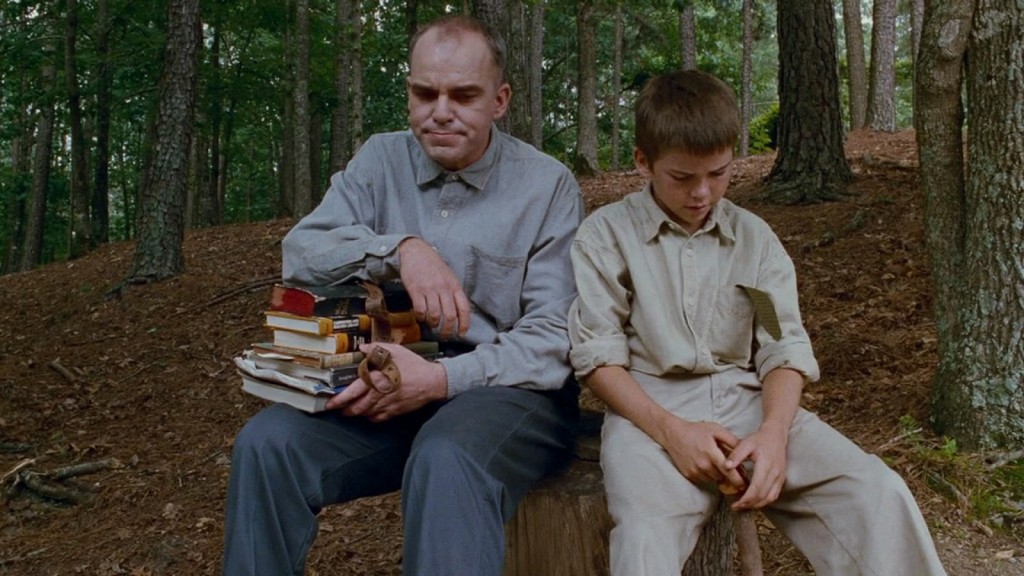 Billy Bob Thornton outshines himself in this fast-paced, neurotic drama as Karl, a mentally disabled man institutionalised for killing his mother and her lover as a 12-year-old. His subsequent nuanced understanding of the world around him sets the tone of the movie.
Karl's acclimatization with values he has never known before creates a fantastic rapport with Frank (Lucas Black), for whom he becomes a father figure. He comes to terms with a traumatic past, and deals with dysfunctional relationships in a heartrending way. Thornton's many talents come to the fore in this undoubted classic, adapted from his own 'Some Folks Call It a Sling Blade'.
Read More: Best Movies of 1988
7. Shine (1996)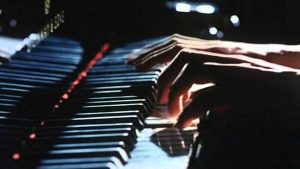 Chronicling the tumultuous life of Australian pianist David Helfgott, 'Shine' is a dazzling film that addresses issues of mental illness and paternal officiousness.
The film consists of a remarkable performance by Geoffrey Rush, who is ably supported by Armin Mueller-Stahl and Lynn Redgrave. Scott Hicks delivers a wonderful message of familial support overcoming even debilitating barriers. 'Shine' is mature enough to not lean towards an exaggeration of alienating genius, making all the difference.
Read More: Best Movies of 1986
6. Kolya (1996)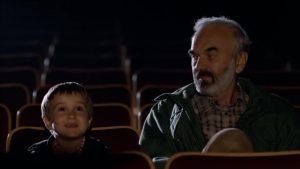 'Kolya' finds itself in the novel position of having a son as its director, and his father as its writer and lead actor. Winner of the 1996 Academy Award for Best Foreign Language Film, this Czech film examines professional exasperation, and personal affection in times of armed struggle.
Jan Svěrák shows a profound maturity in handling the unique relationship between František (Zdeněk Svěrák) and the eponymous child (Andrey Khalimon) against the backdrop of the rupturing Soviet Bloc. Its deliberate blossoming imparts hope in times of distress and injustice.
Read More: Best Movies of 1983
5. Secrets and Lies (1996)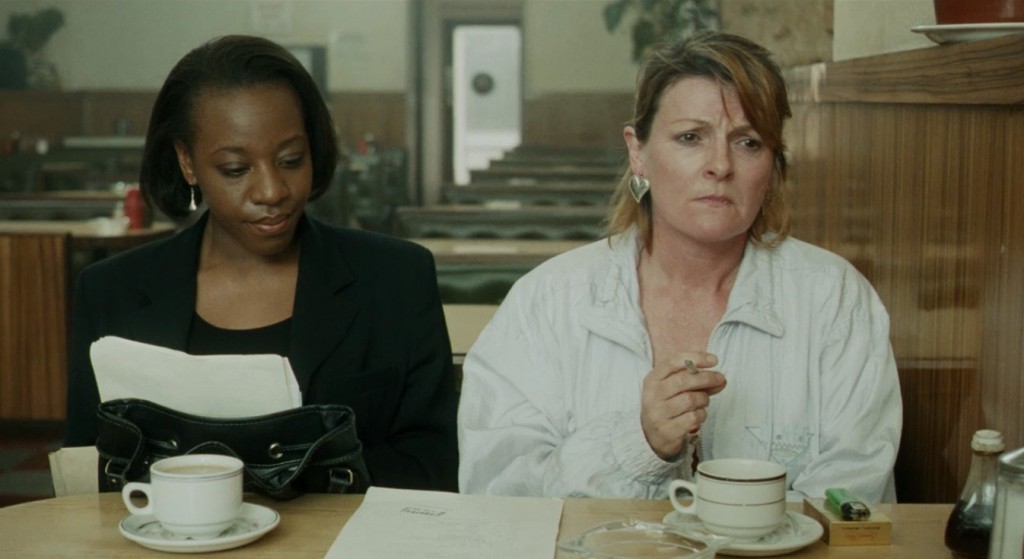 'Secrets and Lies' is a 1996 drama by British director Mike Leigh, which explores familial relatonships and questions race barriers in late 20th-century England.
Marianne Jean-Baptiste stars as Hortense, an optometrist with quite a bit of spunk. She embarks on a quest to find her birth mother, which has quite an unexpected conclusion. Brenda Blethyn plays Cynthia, her birth mother, who is exasperated by her unhinged but well-meaning family, not least by her other daughter Roxanne (Claire Rushbrook).
Leigh does an astonishing job of portraying a seamless reality and highly relatable characters. Regular family squabbles are painted with almost painful accuracy, making it highly accessible and emotionally appealing.
Read More: Best Movies of 1982
4. Fargo (1996)
'Fargo' is one of only 6 films to have been preserved in the US National Film Registry by the Library of Congress in its first year of eligibility. This just goes to show how significant the Coen brothers' film is, and how it turned the crime genre on its head.
Starring a stellar Frances McDormand in the lead as a pregnant police chief, 'Fargo' boasts of some ridiculously good performances from William H. Macy and Steve Reevis, among others. The original story is riveting, untangling a dark web of mystery, and rekindling the love for cinema that is engaging on every level.
Read More: Best Movies of 1990
3. Trainspotting (1996)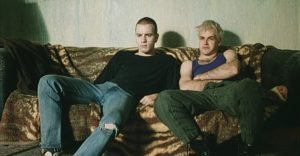 Danny Boyle delivers a masterful portrayal of addiction and frenzy in this rollicking adaptation of Irvine Welsh's seminal work. This 1996 black comedy poignantly interprets the vagaries of drug use.
It superbly utilises flashy techniques such as a mesmerising soundtrack, and wide angles that barely seem to hold the plot, but this is one of those films that don't need a particularly complicated plot anyway. In Ewan McGregor and Robert Carlyle, it has charismatic leads on opposite sides that lend a beautiful balance to this unapologetically grimy yet irresistible film.
Read More: Best Movies of 2013
2. Jerry Maguire (1996)
'Jerry Maguire' lends itself easily to several genres. It is an arresting romantic comedy. It is a fascinating drama with well-drawn characters. Most crucially, however, 'Jerry Maguire' is fondly remembered as one of the finest sports films ever made.
Tom Cruise is a star turn as an overworked but determined sports agent who can do anything to keep his clients happy. Renée Zellweger is at her quirky best in what was to be her breakout role. However, Cuba Gooding, Jr. is the showstopper as the obnoxious but solicitous Rod Tidwell, the football player who remains loyal to Jerry in the face of crisis.
Cameron Crowe presents an accurate portrayal of the intensely competitive sports business while managing to lend a genuinely heartfelt romantic narrative, balancing both hats with aplomb.
Read More: Best Movies of the 60s
1. The English Patient (1996)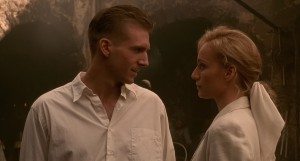 With 9 Academy Awards, 6 British Academy Film Awards, and 2 Golden Globes, Anthony Minghella's 'The English Patient' seems to make a rock solid case for itself as a truly wonderful film. However, it isn't always about the prizes, as this intricate adaptation of Michael Ondaatje's eminent work proves.
Ralph Fiennes delivers a passionate performance as László de Almásy, the lover in turmoil, battling with both his physical and amorous sufferings. Juliette Binoche operates at a high note as the nurse Hana tending to her lovelorn and miserable patient. Kristin Scott Thomas and Willem Dafoe are cast wonderfully in their supporting roles.
'The English Patient' is staggeringly ambitious, and underscores the gravity of love in a time torn by war. Minghella's sensitive and clear treatment of the serpentine but superb source material leaves audiences in no doubts about its overarching intentions.
Read More: Best Movies of the 2010s (2010-2018)