1987 was a great year for movies with some of the best directors showcasing some of their best works. The movies truly captured the human condition and was a testament to society at that time. Here's the list of top movies of 1987:
12. Dirty Dancing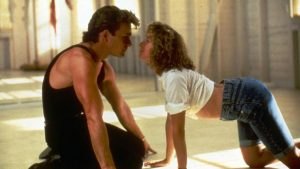 While in no way the best thing you're likely to see on screen, this movie nonetheless became a household name and has now become an indispensable part of Hollywood. A story about a whirlwind romance in the Catskills between a girl belonging to an affluent family and the dance instructor, this film became famous for its soundtracks. I am pretty sure most people have heard 'I've had the time of my life'. A huge hit amongst fans this movie is a definite watch for anyone who doesn't want gaping holes in their film watching experience and is undoubtedly one of the biggest films of 1987.
Read More: Best Movies of 1989
11. Fatal Attraction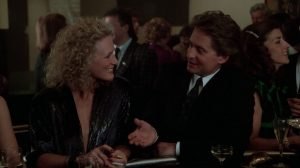 One of the critically and financially successful films of 1987, this Michael Douglas and Glenn Close starring movie is a psychological thriller. A tight gripping tale about a man who has an affair with a woman who later gets obsessed with him leading to severe repercussions for himself and his family. The movie has its chilling moments like the rabbit in the stew and the acting is par excellence, and Close was in fact nominated for best actress in the Academy awards but lost out eventually. Nonetheless, this is one of the finer films of the year and a definitely thrilling viewing experience.
Read More: Best Movies of 1984
10. Wall Street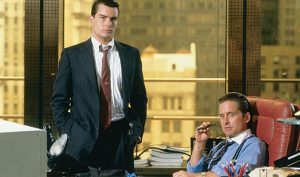 Directed by Oliver Stone, this was a major film of 1987, and in fact, went on to inspire a lot of people to work on Wall Street in the first place. Starring Michael Douglas and Charlie Sheen, this film marked a major point in Douglas' career as he won the Academy Award for his role as the unscrupulous stockbroker Gordon Gekko. The film itself has a riveting narrative about an enthusiastic stockbroker who eventually goes to work for his hero, Gordon Gekko, but eventually goes too deep and things end badly. However, the film became a symbol of America's success driven attitude and an – ends justify the means sort of outlook with a lot of viewers immortalizing Gekko's ruthless declaration that 'greed is good'.
Read More: Best Movies of 1988
9. Empire of the Sun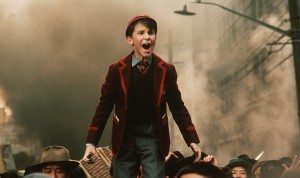 Directed by Steven Spielberg, this movie was always bound to succeed. An epic coming of age movie the film stars John Malkovich, Nigel Havers, and Christian Bale. The story is set against World War 2 during Japan's invasion of China. The story is about an affluent English boy who is taken a prisoner in a Japanese internment camp and is eventually forced to come to terms with the harsh realities of life and mature to a sensitive man. A spellbinding tale, that climaxes soon after the Nagasaki bombing and Japan's surrender, Spielberg's film is a testament to excellent filmmaking.
Read More: Best Movies of 1986
8. Good Morning, Vietnam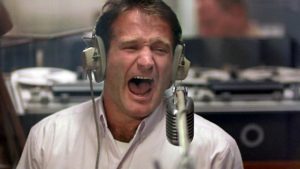 One of the finest combinations of comedy and war drama, this movie stars Robin Williams as a radio jockey in Saigon during the Vietnamese war. His radio broadcasts were mostly improvised making the film a testament to the late great actor's sense of humor. The story in itself is a touching narrative about the conditions of the troops in Vietnam and how both sides were humane. The humanizing of troops is a remarkable aspect of the film and while the war is never directly shown, the tension is always in the backdrop and makes the film an enjoyable experience.
Read More: Best Movies of 1996
7. Predator
One of the films in the monster genre that eventually became a cult film – the storyline is based on a team of elite soldiers who are tasked with rescuing hostages from a guerilla held area. However, they are being stalked and targeted by an extraterrestrial predator with near perfect hunting instincts, making it the deadliest killer in the jungle. Starring Arnold Schwarzenegger, this film spawned two sequels and plenty of crossovers. A new film is slated to be released this year and Predator remains one of the all-time favorites and one of the biggest films of 1987.
Read More: Best Movies of 1983
6. Robocop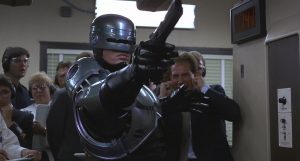 Directed by Paul Verhoeven, this is one of the best cyberpunk movies of all time and some film critics might even place it as the finest film to have come out in 1987. A movie that spawned a huge franchise including comic book crossovers, television shows and games, the film itself deals with a vast array of issues like authoritarianism, greed, corruption and dystopian futures. Robocop is a member of the Detroit police force who navigates through all this. I would seriously recommend this film to both sci-fi and film lovers in general for the expert handling of various sensitive issues and a brilliant portrayal of the human condition using a dystopian landscape.
Read More: Best Movies of 1982
5. The Untouchables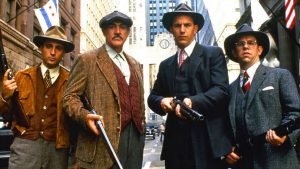 Directed by Brian De Palma, this film is one of the biggest of 1987 – starring Kevin Costner, Sean Connery, and Rober De Niro. Filmed in Chicago, the story follows the famous incident of Eliot Ness, the Prohibition agent who caught the notorious Al Capone on tax evasion. A film with generous gangland violence and retaliatory shots on both sides, the film nonetheless has its humane moments. De Palma's directorial brilliance shines through in the homage to the Odessa step sequence that he pays in the climax of the film in the subway station steps shootout sequence. The Untouchables is a movie that will remain in your mind for a long time due to an excellent combination of a good plot, brilliant acting, and memorable dialogues.
Read More: Best Movies of 1990
4. The Princess Bride
A cult classic, this film has been well received by critics but did not do well financially. The story follows a tale within a tale as a grandfather reads a story to a boy, the narrative is an enactment of the story and is sometimes interrupted to bring the audience back to the actual act of the storytelling. The tale is a classic love story between a princess and a farmhand and the hurdles they have to cross before actually actualizing their love. To avoid giving away spoilers, let me just say that the hurdles include another prince, one who is a sadist and does not really love the princess, and a pirate and some kidnappers, one of whom has become a figure of some repute Inigo Montoya. The film has been acclaimed as one of the greatest film love stories and if viewers are looking for a film that is easy on the eyes and a good family experience, this 1987 film fits the bill perfectly.
Read More: Best Movies of 2013
3. Lethal Weapon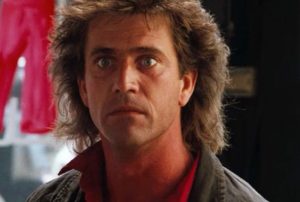 One of the most well-recognized franchises in the business, this buddy cop movie stars Mel Gibson as Martin Riggs and Danny Glover as Robert Murtaugh. Riggs is a suicidal ex-Green Beret and Murtaugh is a veteran of the force. They team up and over a case that takes many turns and has an emotional impact on both of them, Murtaugh and Riggs become good friends and the film ends on a note of symbolic hope as Riggs gifts Murtaugh an unfired hollow point bullet, one he had been saving to commit suicide. A touching film with its moments of comedy, this successful movie went on to spawn three sequels and even a television series.
Read More: Best Movies of the 60s
2. Wings of Desire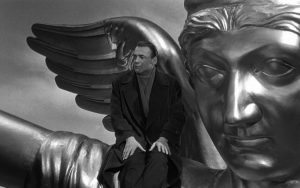 Directed by Wim Wenders, this film is also known as 'The Heavens Over Berlin'. It is a romantic fantasy about angels who populate Berlin and listen to human thoughts trying to comfort them. However, one of the angels falls in love and decides to try mortality so as to experience the full degree of human sensations. A brilliantly made film in both color and black and white to present the human and angel perspectives respectively, the film grapples with various themes such as religion, secularism, German unity. Wenders won the Cannes for the film which became not only a critical but also a commercial success. The film eventually went on to be considered as one of the greatest films of the 1980s.
Read More: Best Movies of the 2010s (2010-2018)
1. Full Metal Jacket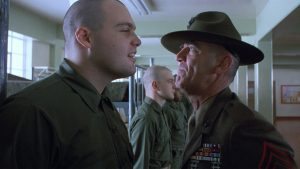 Directed by Stanley Kubrick, this film was based on Gustav Hasford's novel, 'The Short Timers'. Kubrick is a brilliant director and his war movie was bound to be brilliant as well. His film is split into two parts – the actual training that the people go through and then the deployment in Vietnam. He expertly shows the kind of mindset that the new recruits are made to get into and the psychological trauma of the very training itself. The film follows the narrative mainly of Private Joker and is set against the Tet Offensive. An expertly constructed script the humanity of the war and the humanity of the Vietnamese is brought out deftly in the hands of this talented director. To take such a different approach to a war film and to execute it brilliantly lands the movie a well deserved top spot on this list.
Read More: Best Movies of the 21st Century